I don't know about you, but unless my team is playing, I'm only watching the big game for one of two reasons: the commercials and the Super Bowl appetizers!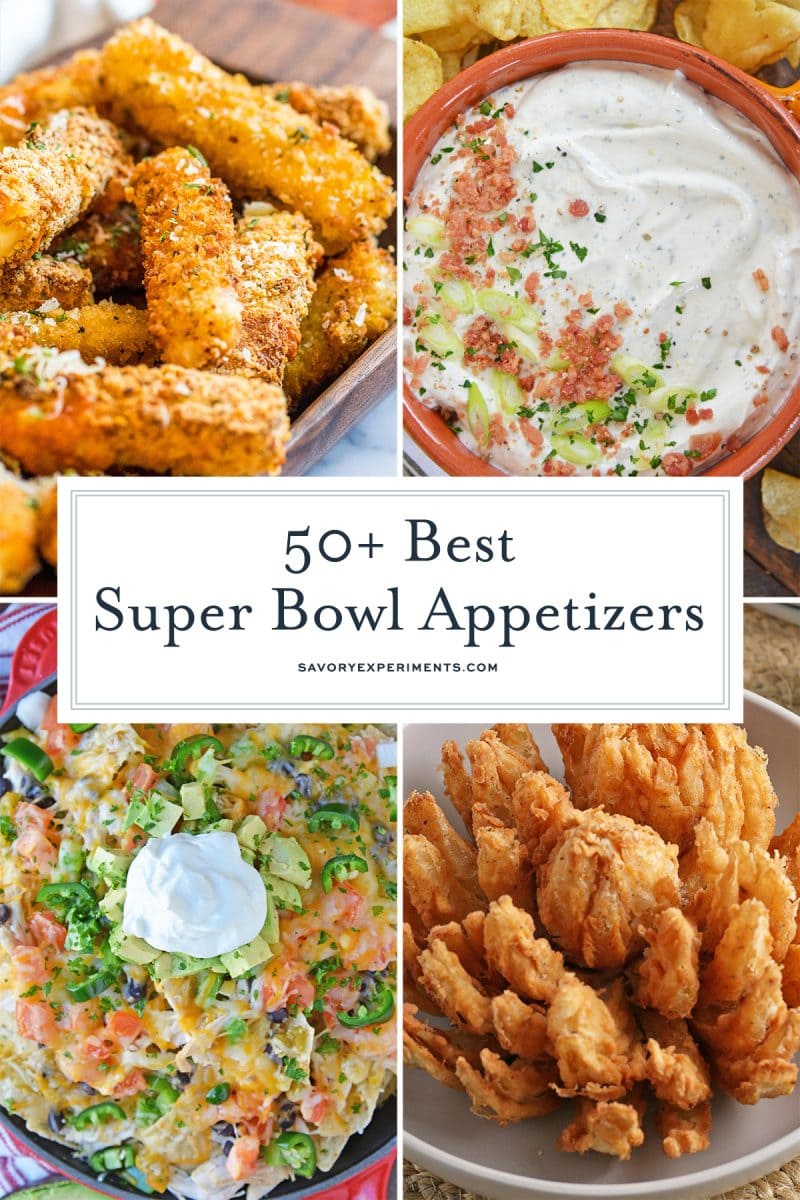 Game day food is the BEST food! From nachos and wings to tater tots and dips, these EASY Super Bowl Appetizers will be the hit of the party!
I've never understood why there are certain foods that we classify as "game day food." We can certainly make them any day of the week, any time of the year. Maybe they just taste better when your team is winning? We'll go with that!
These Super Bowl Appetizers are sure to be the star of your Super Bowl party. Whether you're looking for nachos, dips or even wings, this list has it all!
Easy Nacho Recipes
Chicken Wing Recipes
Dip Recipes
Other Super Bowl Appetizers
Even more Super Bowl food!