Best Superbowl Appetizers
I don't know about you, but unless my team is playing, I'm only watching the big game for one of two reasons: the commercials and the Super Bowl appetizers!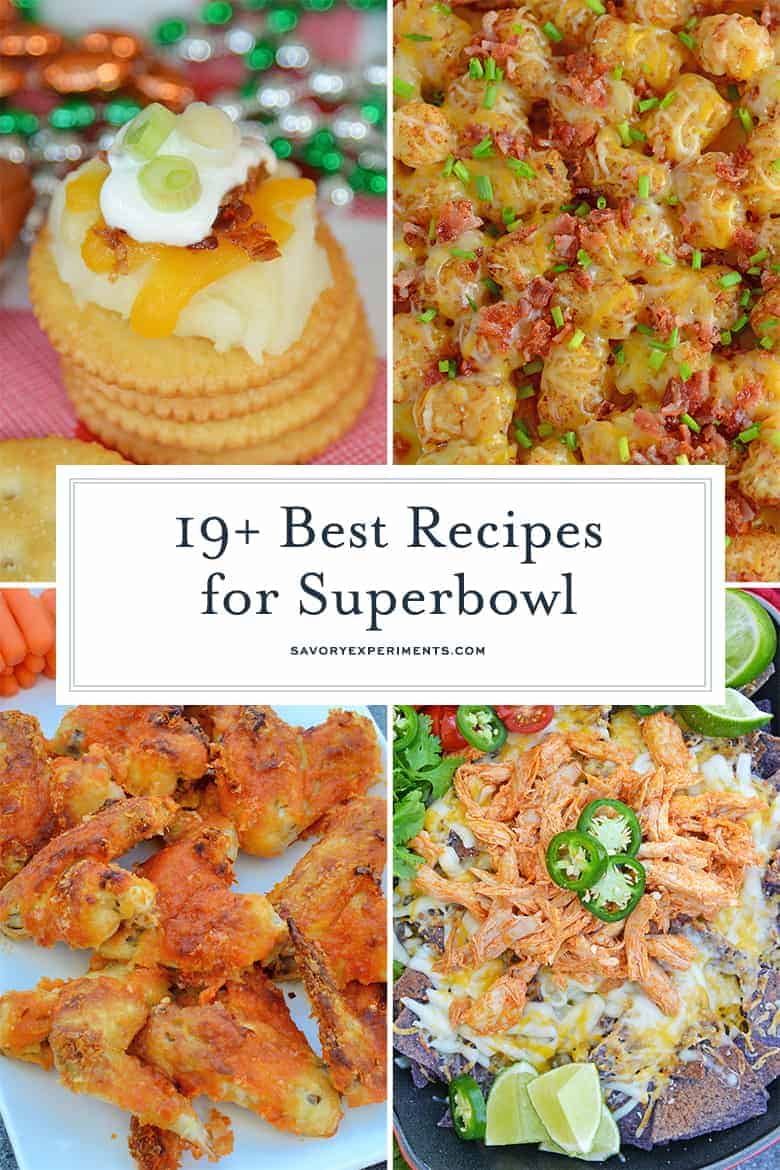 Game day food is the BEST food! From nachos and wings to tater tots and dips, these EASY Super Bowl Appetizers will be the hit of the party!
I've never understood why there are certain foods that we classify as "game day food." We can certainly make them any day of the week, any time of the year. Maybe they just taste better when your team is winning? We'll go with that!
These Super Bowl Appetizers are sure to be the star of your Super Bowl party. Whether you're looking for nachos, dips or even wings, this list has it all!
Easy Nacho Recipes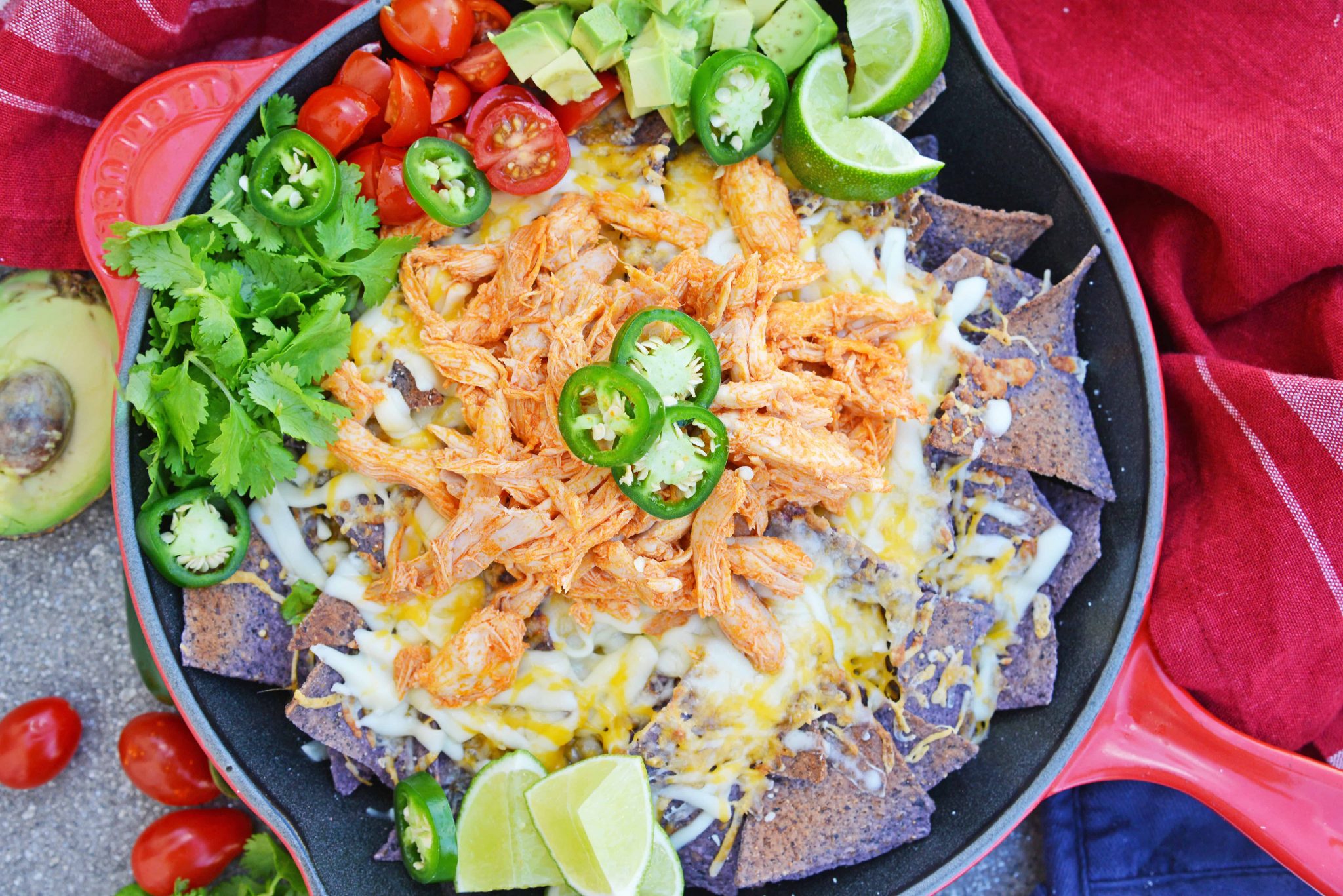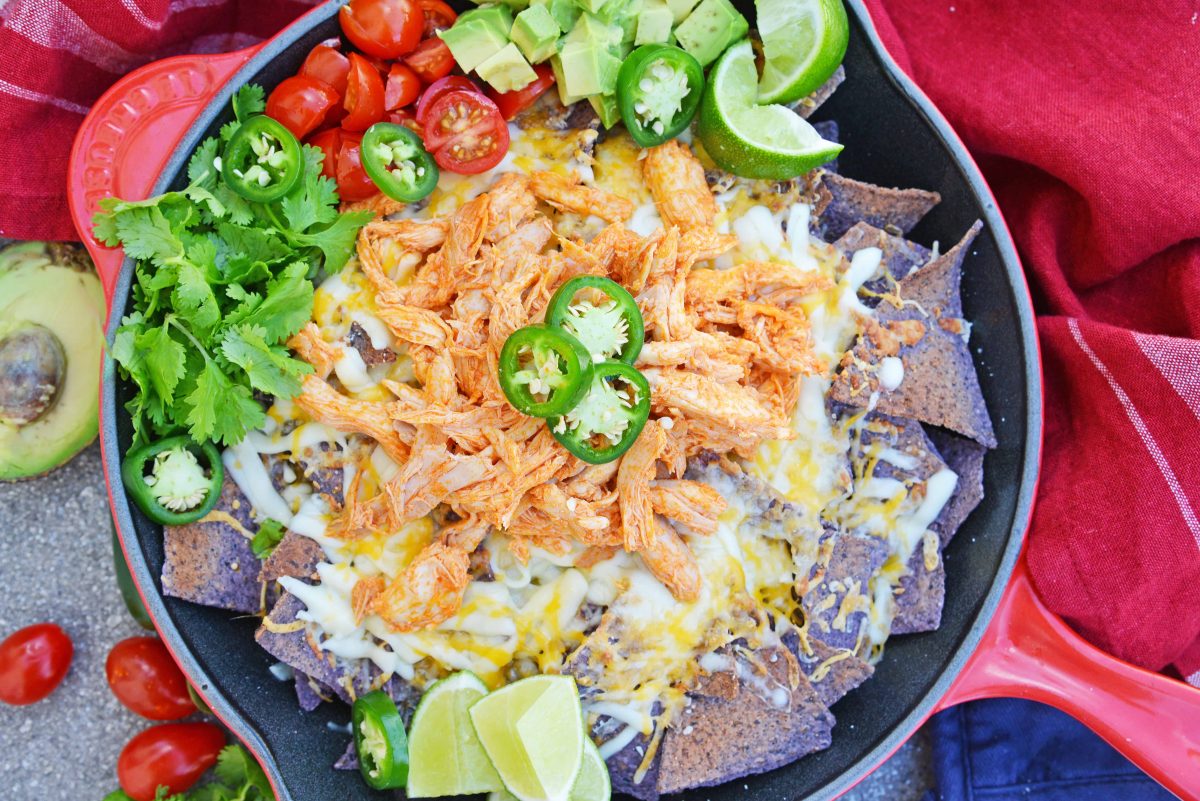 These Buffalo Chicken Nachos satisfy two football food cravings in one dish: buffalo chicken and nachos! Top with your favorite nachos toppings and serve hot!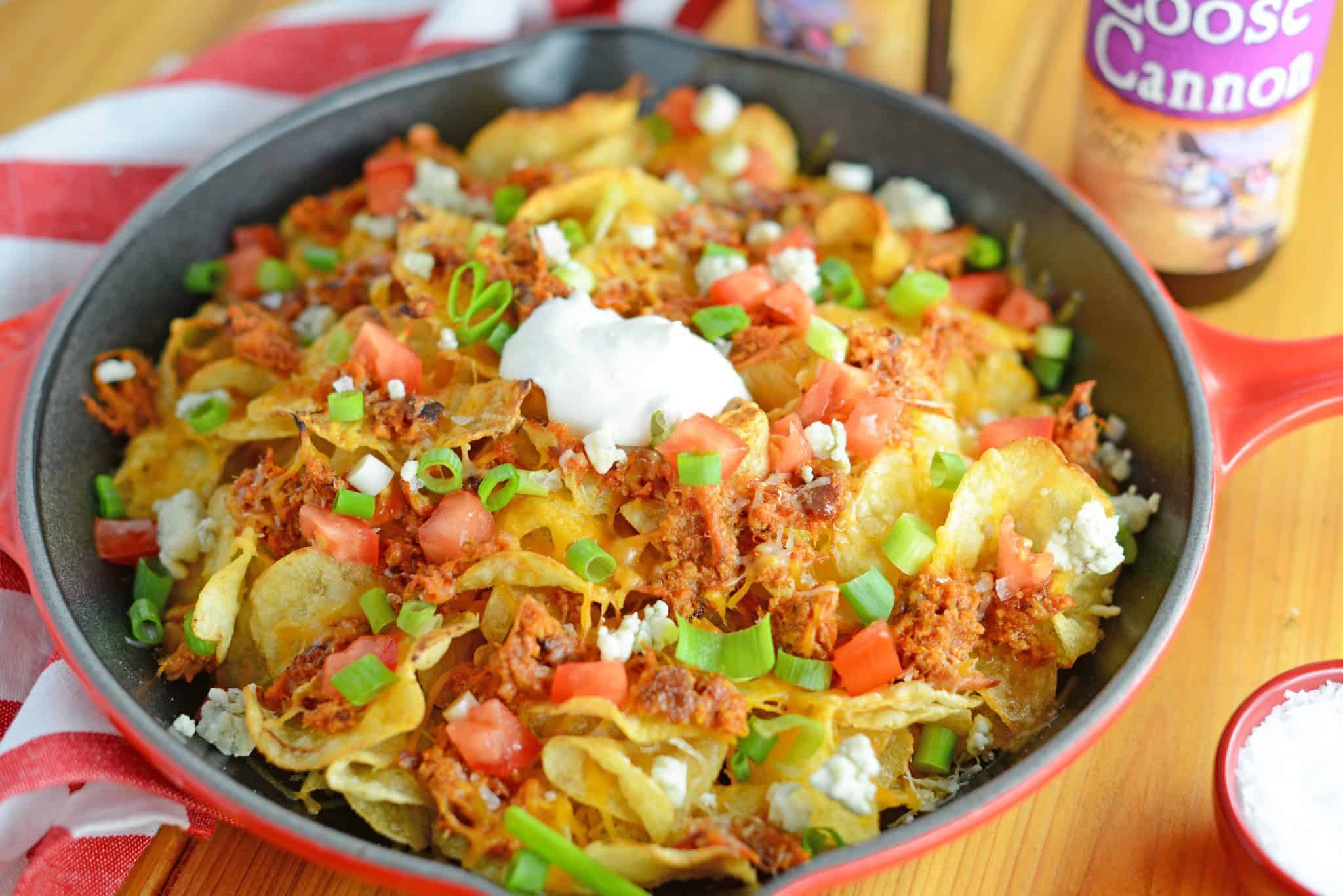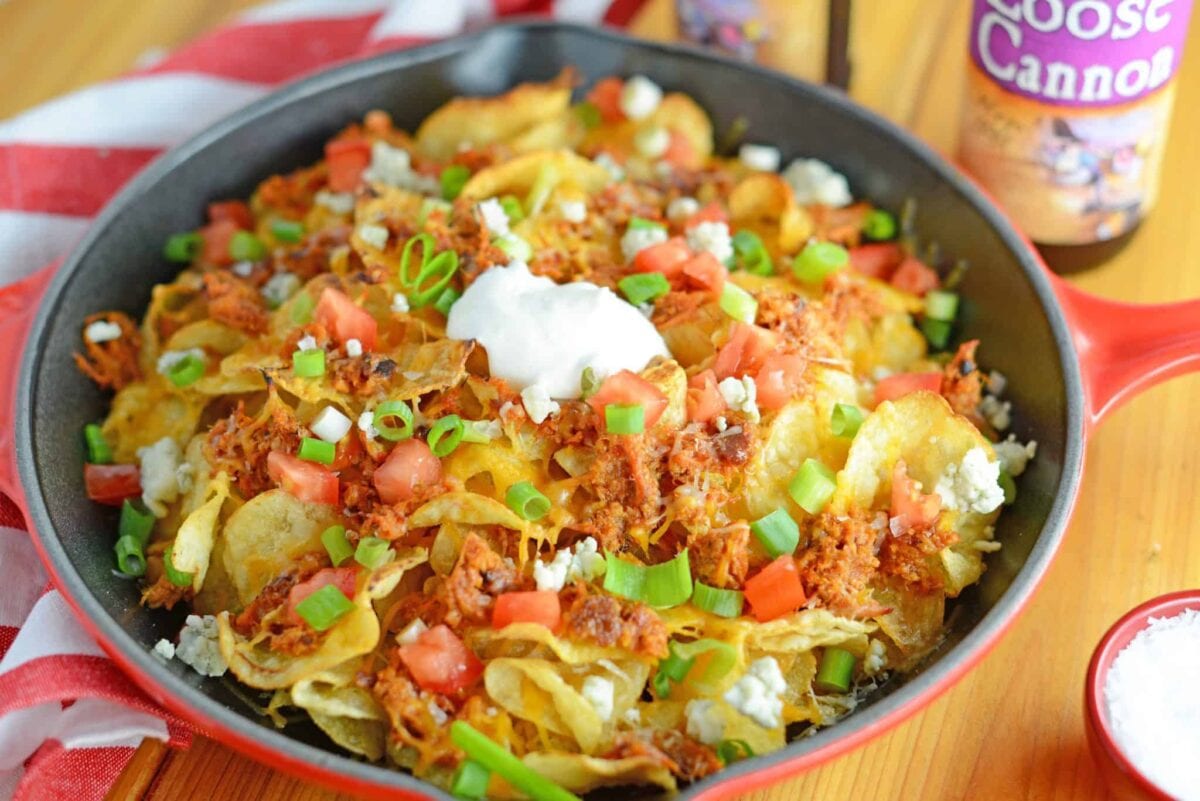 Pulled Pork Potato Chip Nachos take your classic nacho recipe up a notch! Using tender pulled pork on top of kettle cooked potato chips, you might never go back to traditional nachos again!
This Italian Nacho recipe is totally unique! It's topped with lots of veggies like tomatoes, onions and peppers, plus two Italian sausages! They are a total game day win.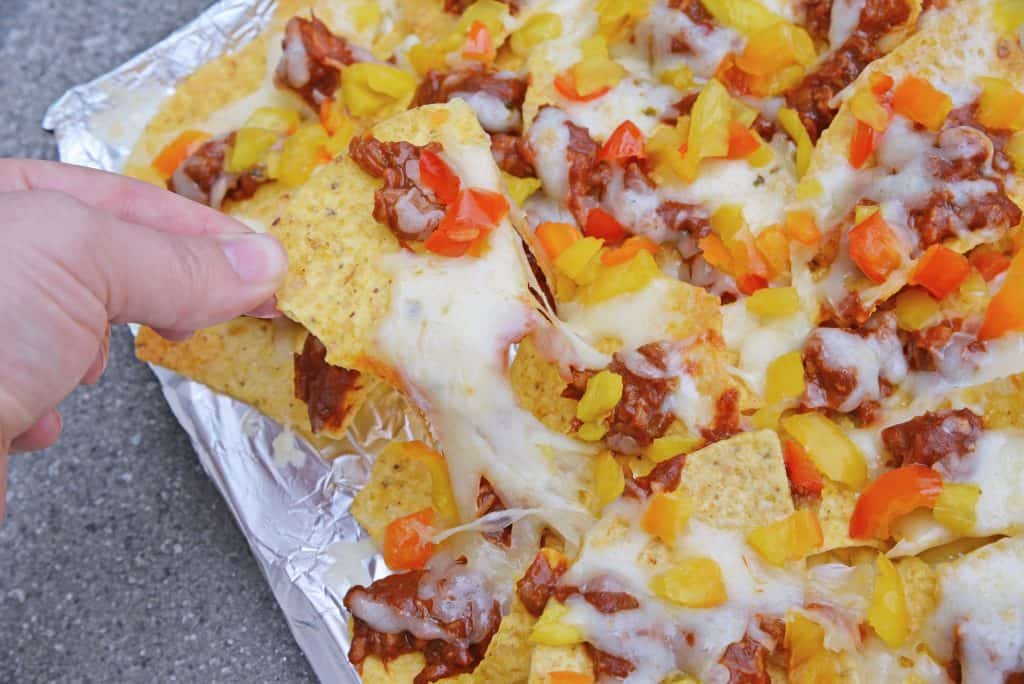 Super Bowl appetizers don't get much better than this! BBQ Chicken Nachos take only minutes to prepare and only require FOUR, yes four, ingredients! What more could you ask for?! Super simple to make and loaded with flavor? Yes please!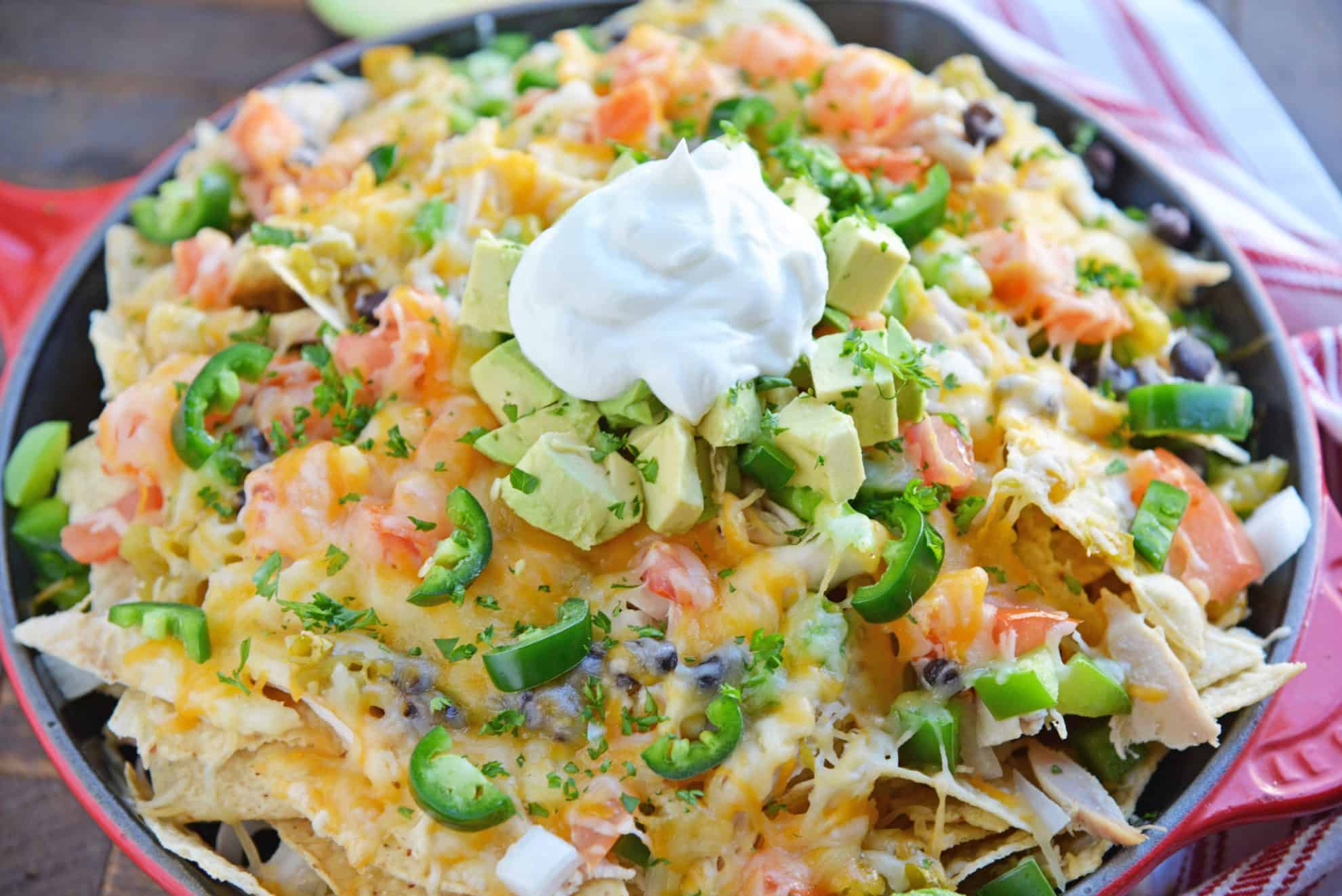 Topped with tons of bell peppers, onions, black beans, tomato, chicken and cheese, these Loaded Chicken Nachos are the ultimate party food, especially when it comes to Super Bowl appetizers!
Chicken Wing Recipes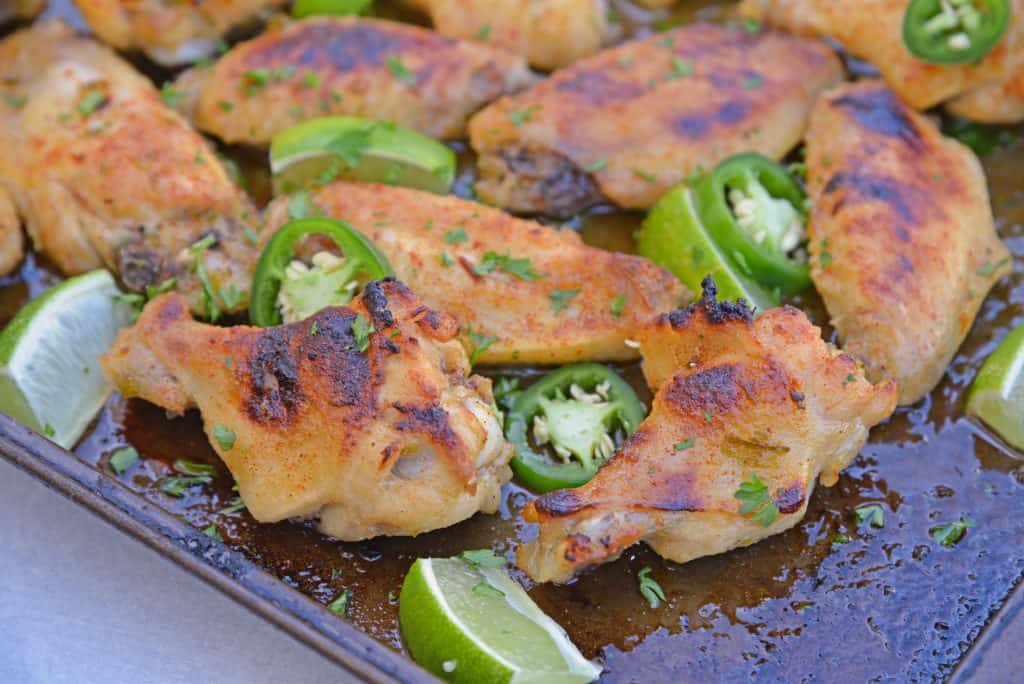 If you want to add a little spice to your game day snacks, check out these Jalapeno Lime Wings! They have a unique flavor that everyone will love!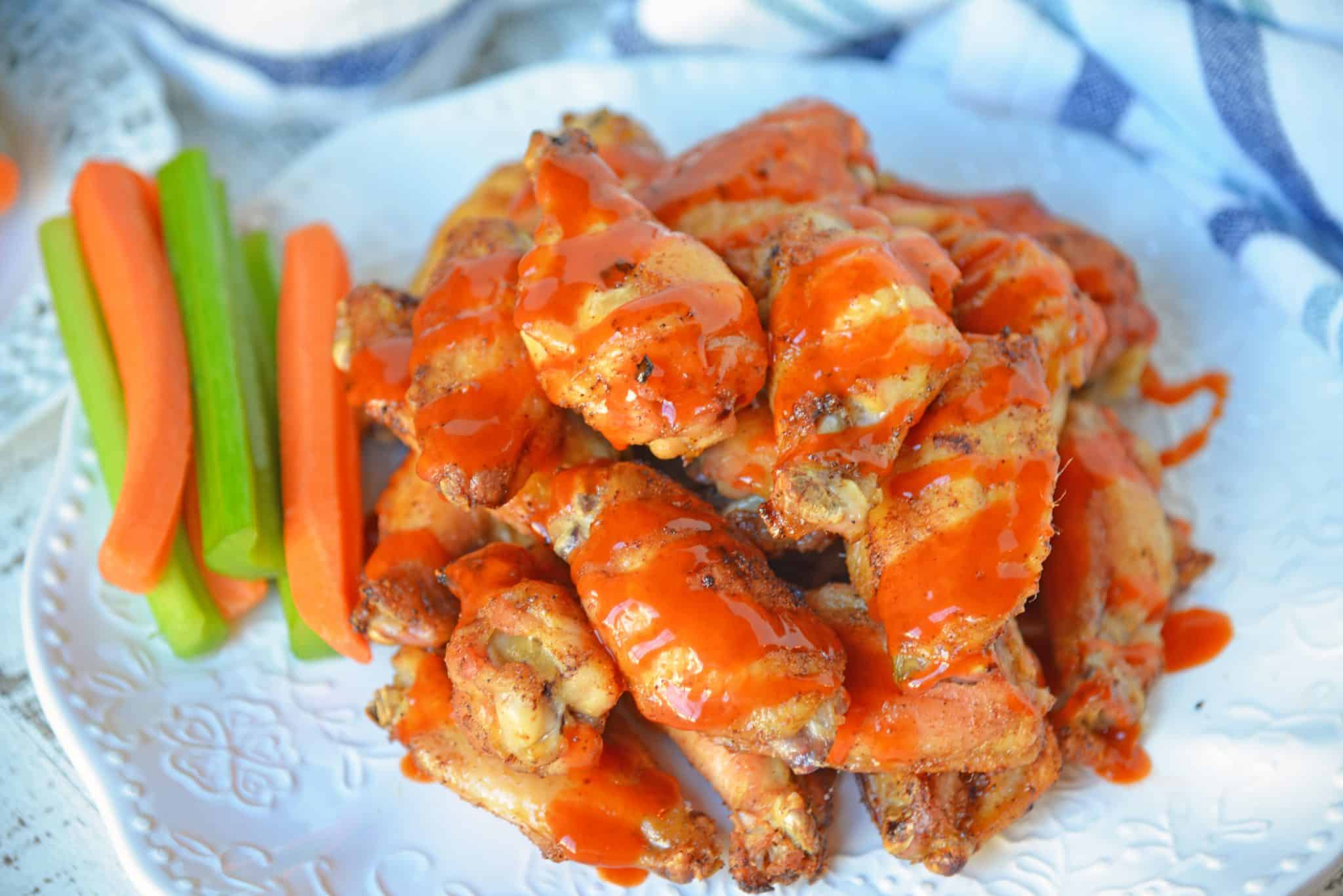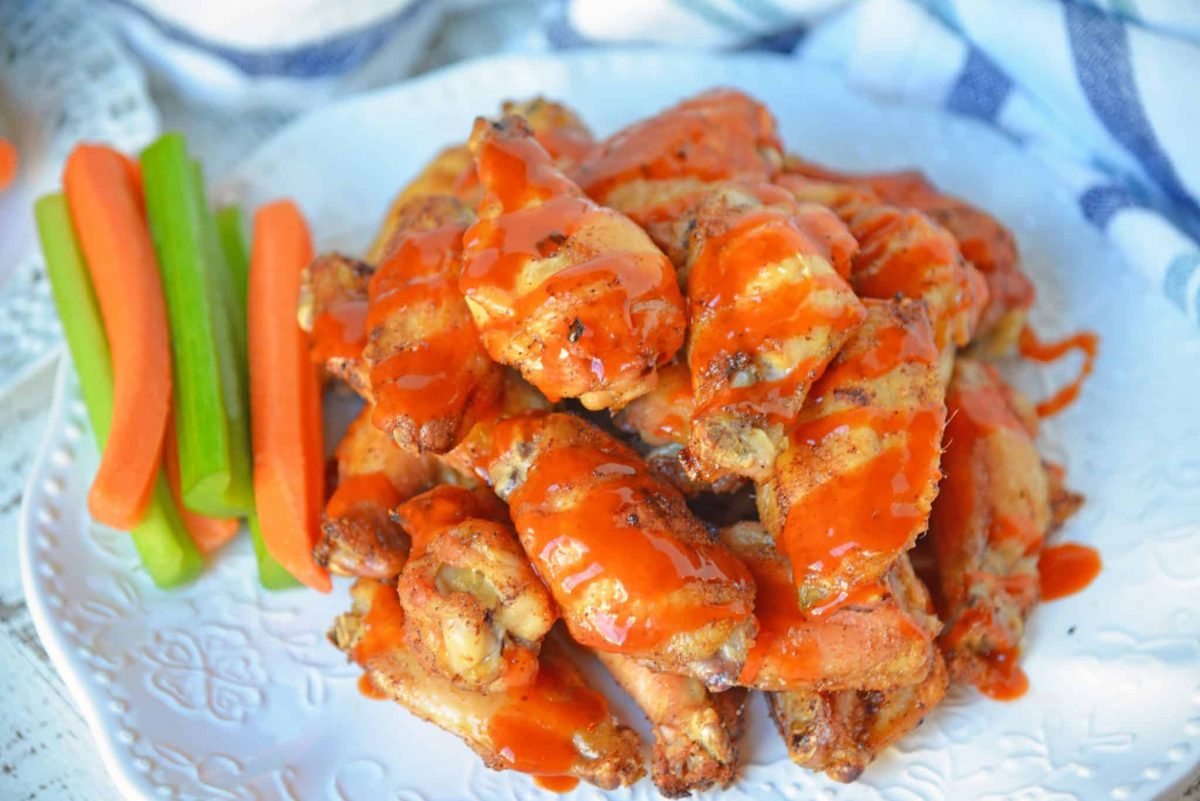 I love a good crispy chicken wing! And these Crispy Baked Buffalo Wings are one of my favorite game day snacks!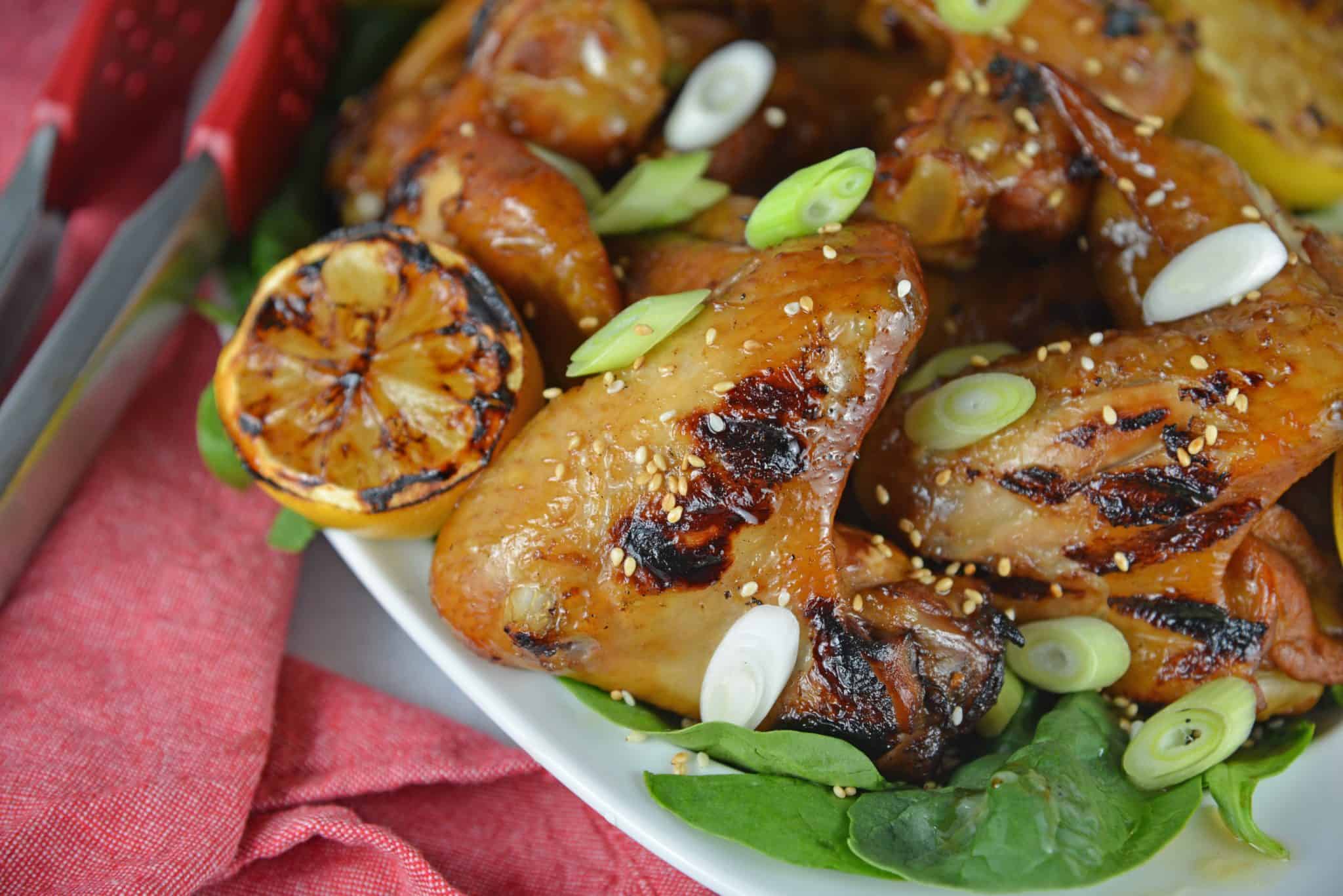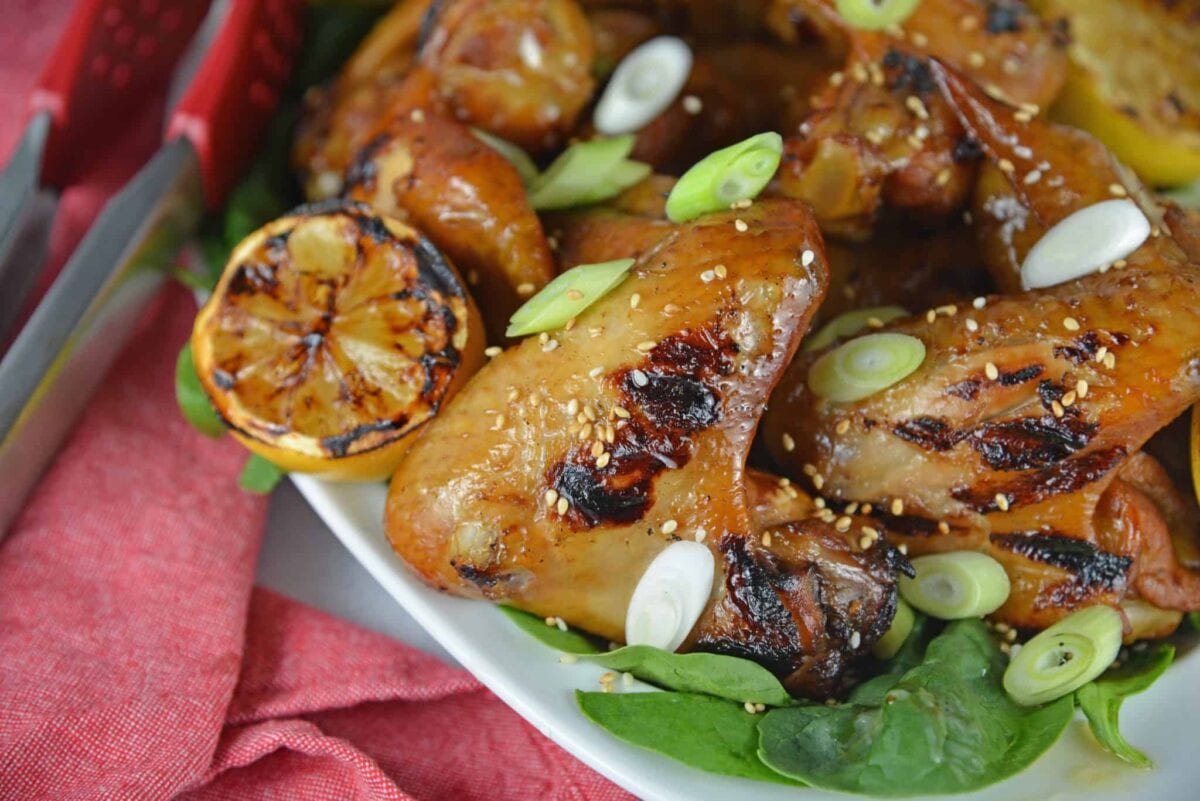 These Lemon Garlic Yakitori Wings are marinated in a zesty lemon garlic marinade and grilled to perfection. Such a unique, delicious flavor that everyone will love!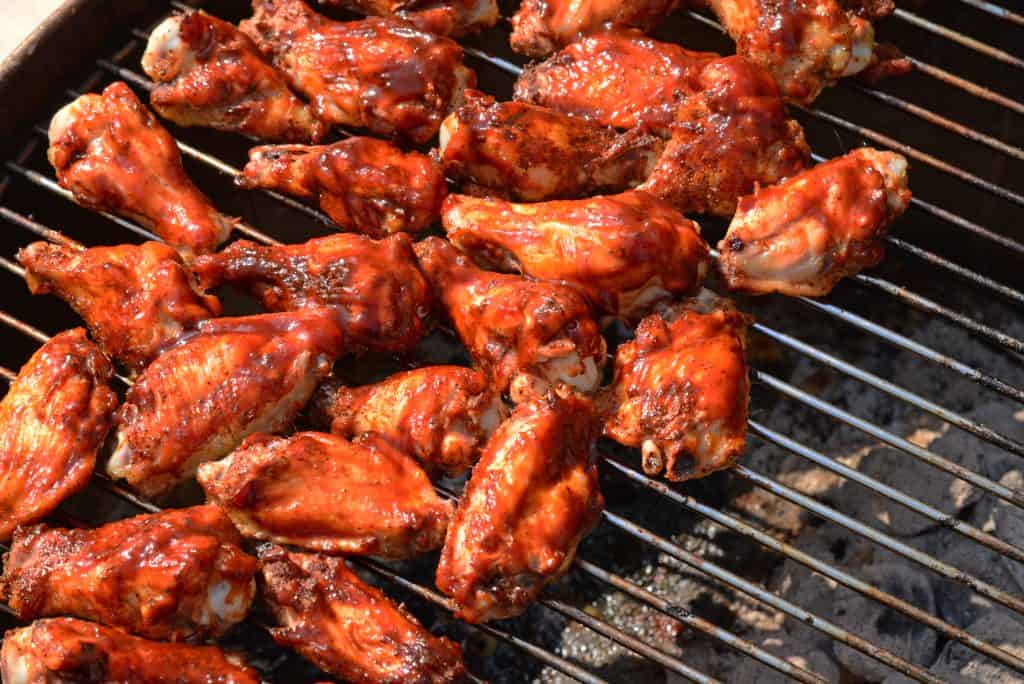 These 3-Pepper Smoked Hickory Wings are an easy grilled chicken wing recipe that all of your guests will love. Spicy and sweet, they only take a few minutes to prepare and 30 minutes to grill!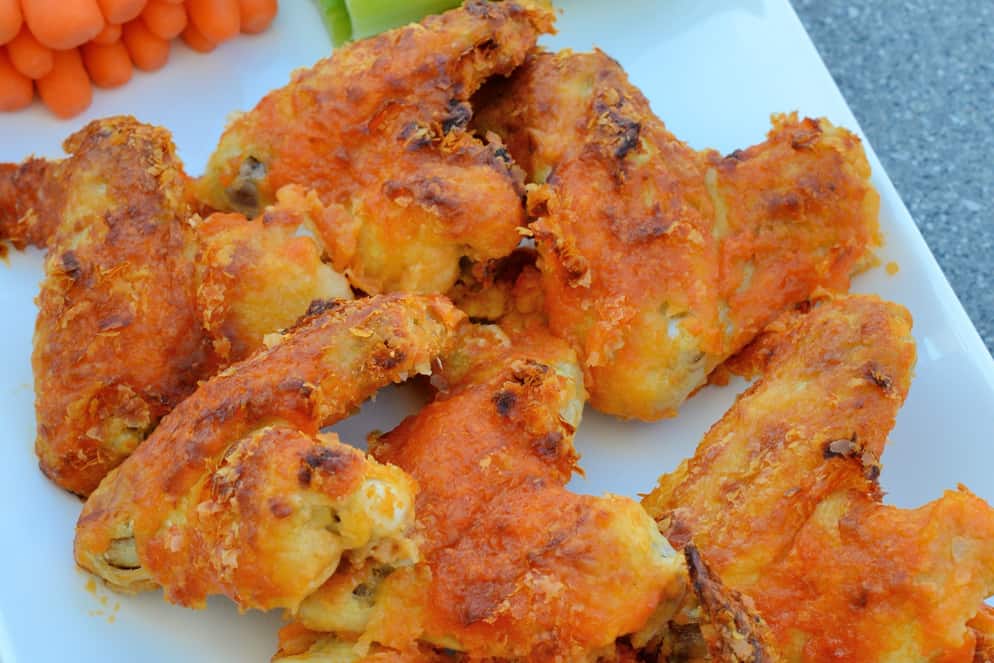 We love wings in our house, but are always looking for a healthier way to eat them. Baked is key, but getting them nice and crispy can be tough. Check out my easy, super crispy method for Crispy Baked Garlic Buffalo Wings!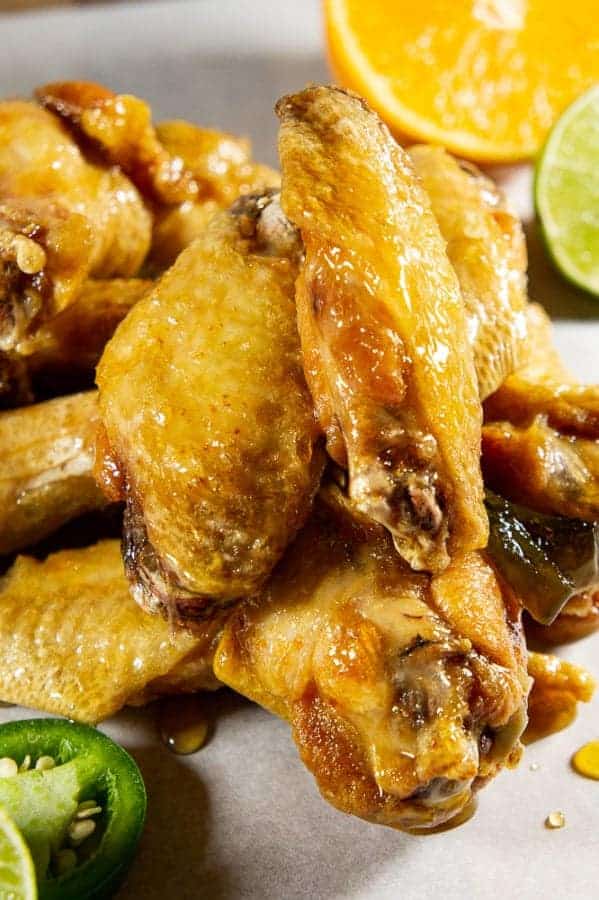 These Tequila Lime Wings are smothered in a sticky, irresistible tequila lime sauce. They're perfect sweet and spicy, and they make a great Super Bowl appetizer!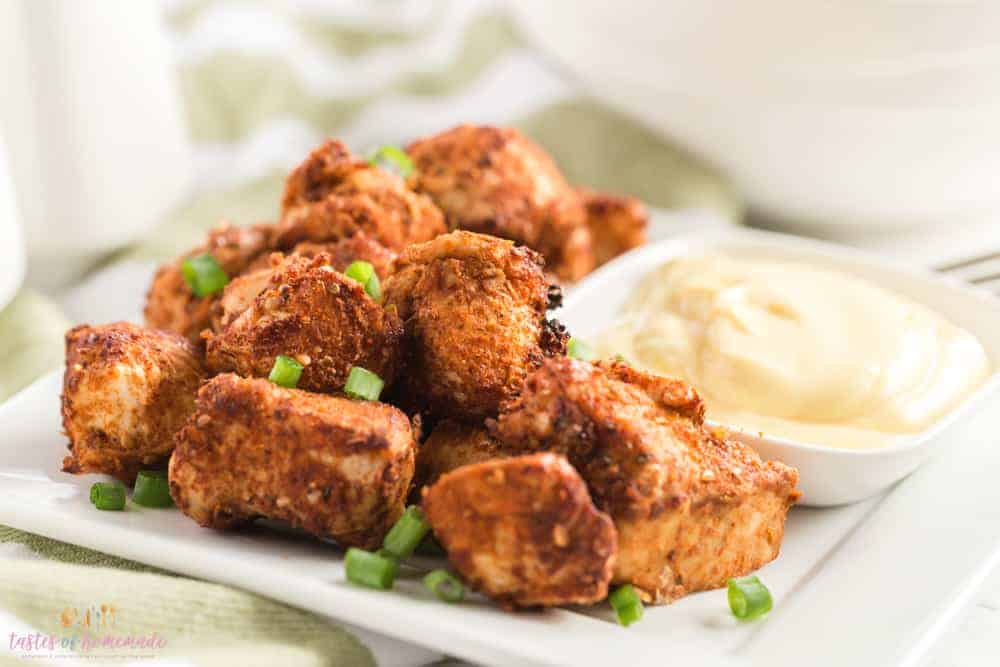 Not a fan of chicken on the bone? These easy Boneless Chicken Bites are a great alternative to traditional wings!
Dip Recipes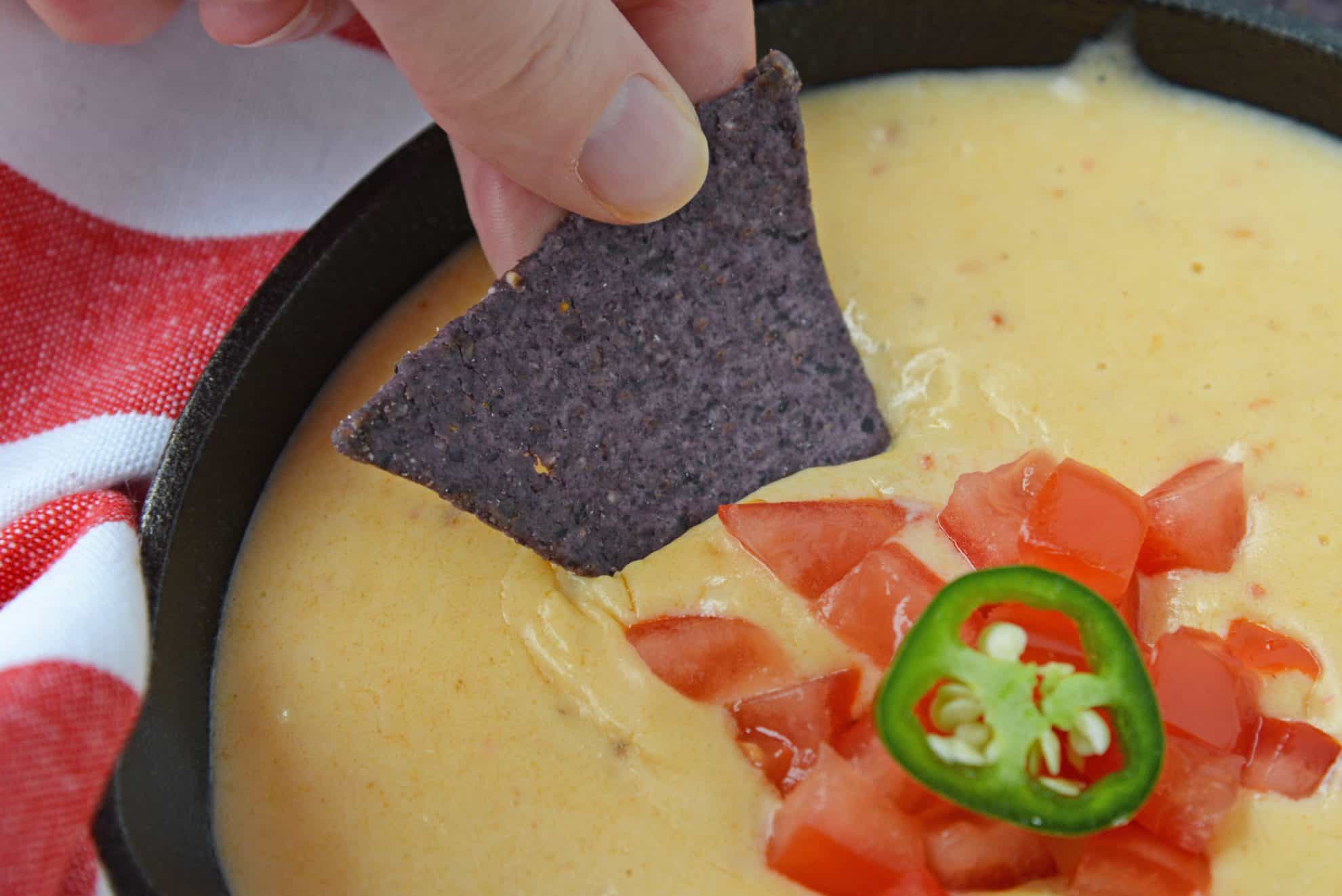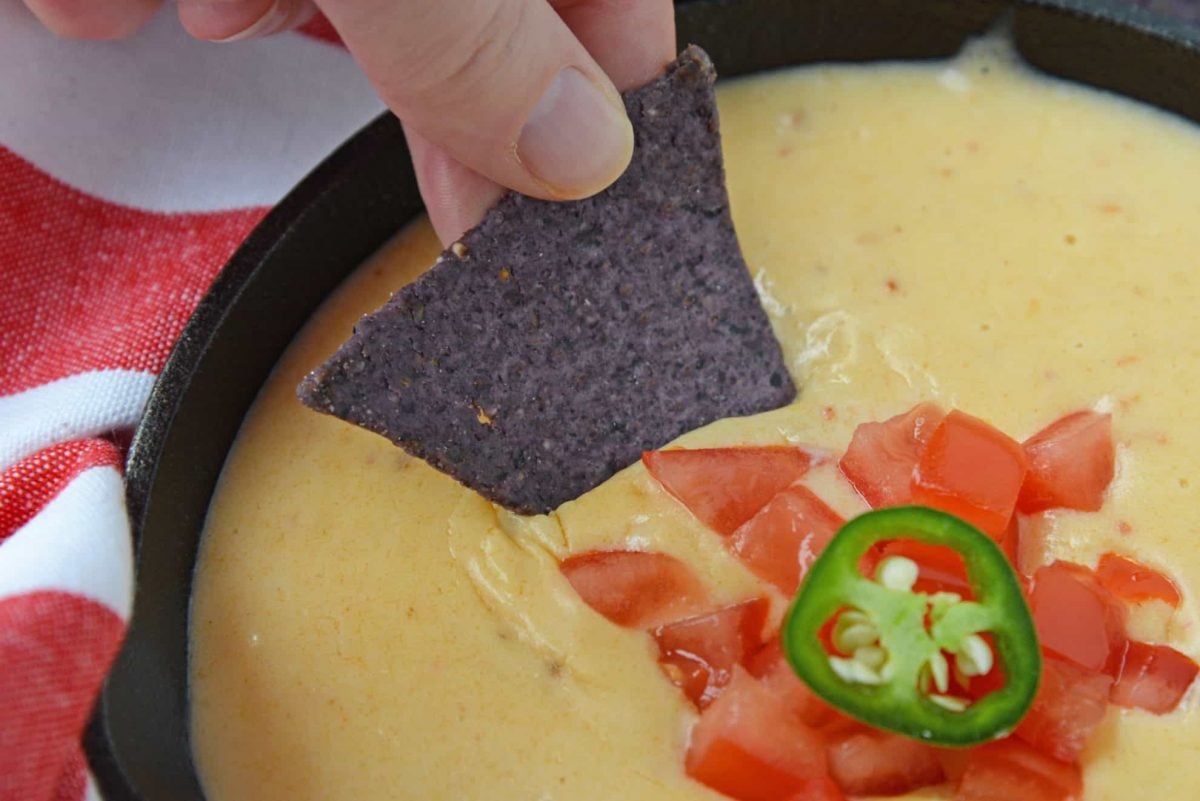 What's Super Bowl party without Queso Dip?? If you've ever wondered how to make queso dip, you're in luck. This queso recipe is super easy and only requires five ingredients!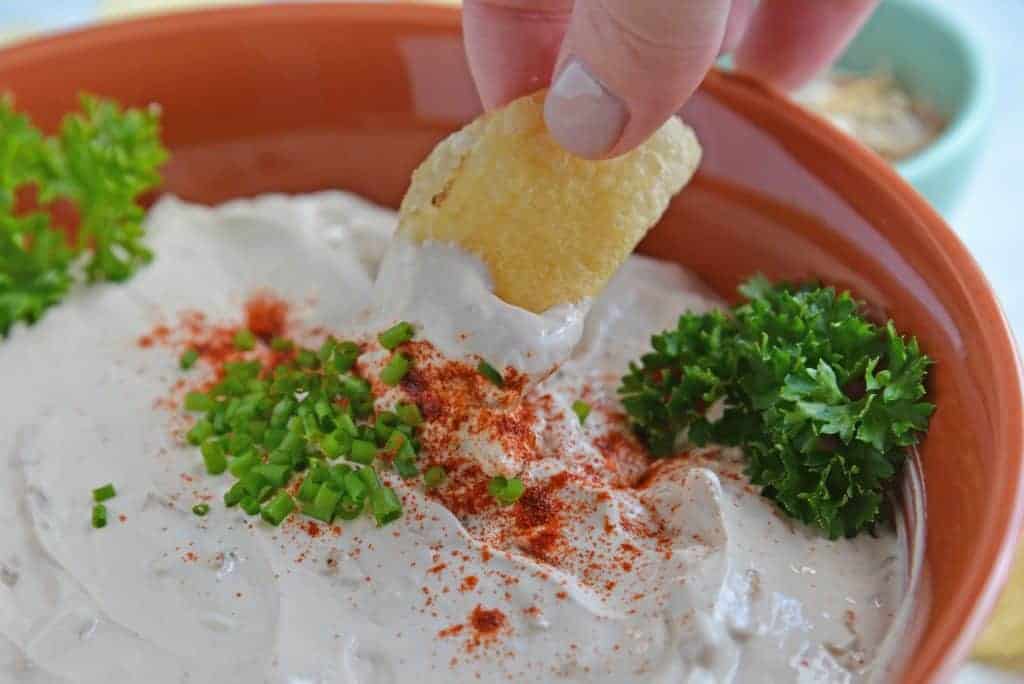 This French Onion Dip, made with sour cream, onion soup mix, and a few other ingredients, will be the hit of the party. Ready in just a few minutes, you'll never want to make another party dip again!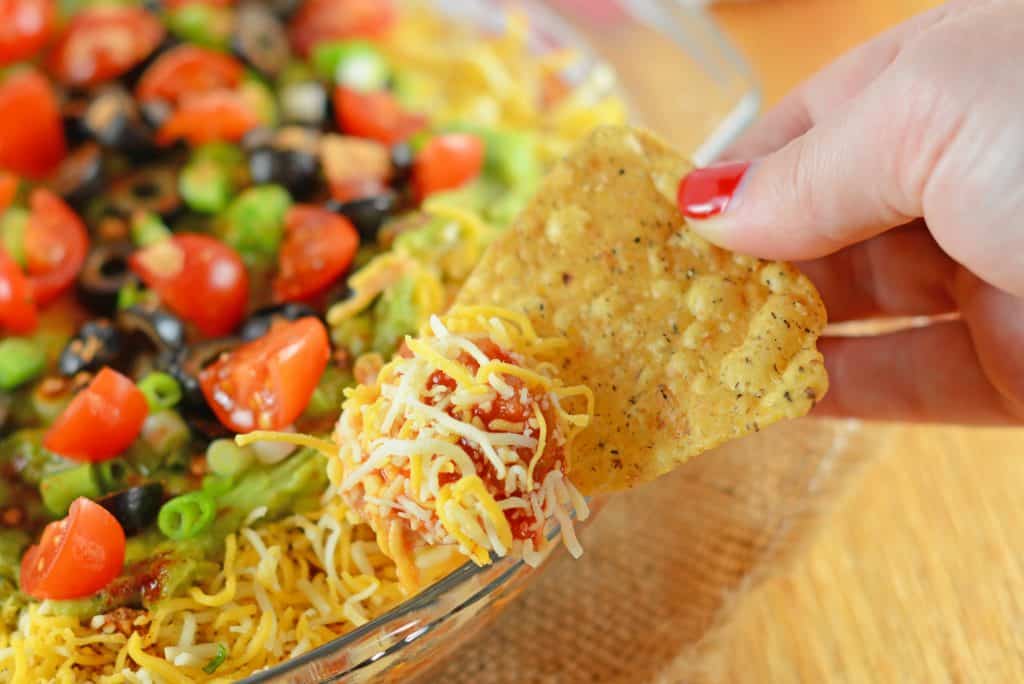 Super Bowl appetizers don't get much easier than this 7 Layer Dip! This bean dip takes chips and dip to a whole new level with ingredients like refried beans, guacamole and sour cream!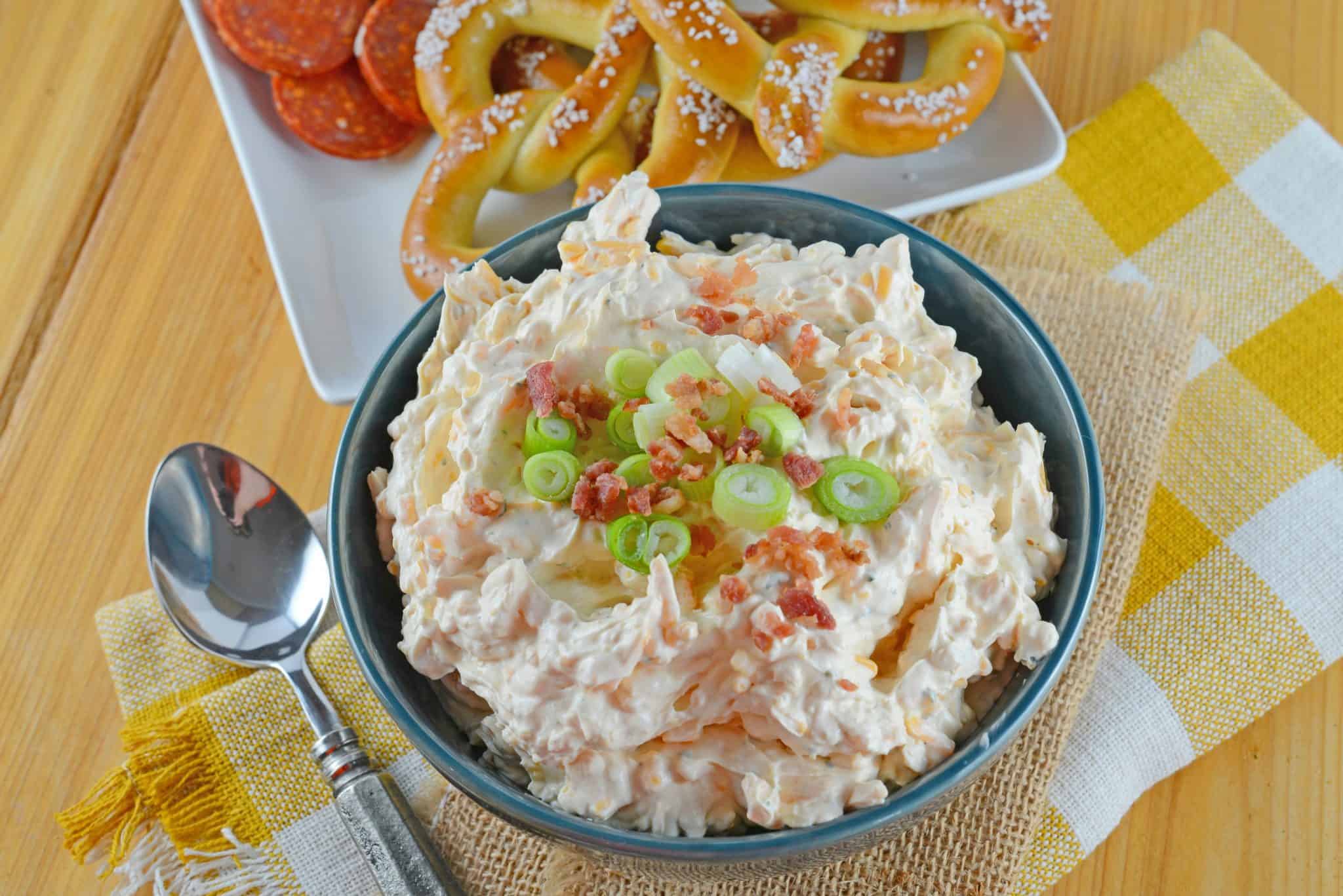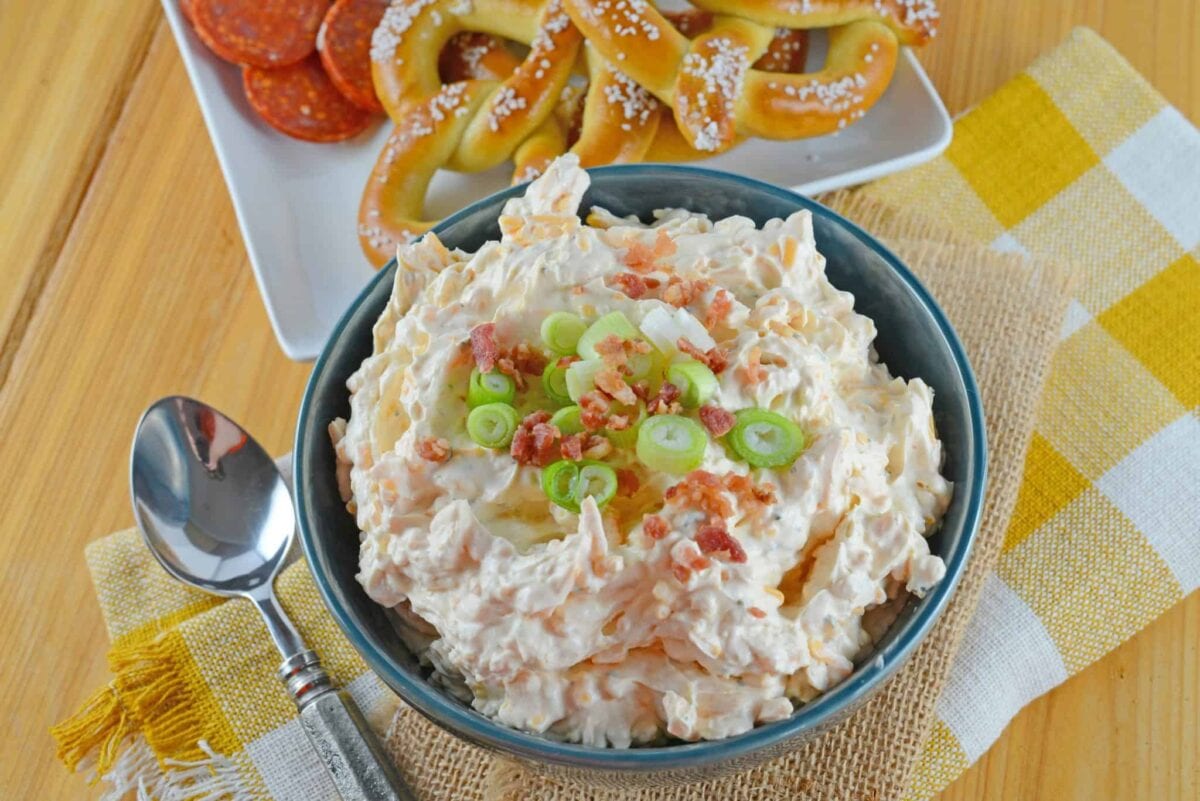 This Beer Cheese Dip is a fun and flavorful dip to serve as an appetizer for the Super Bowl! Sharp cheddar cheese, cream cheese, spices, horseradish, bacon, scallions, and or course beer make up this mouth watering dip!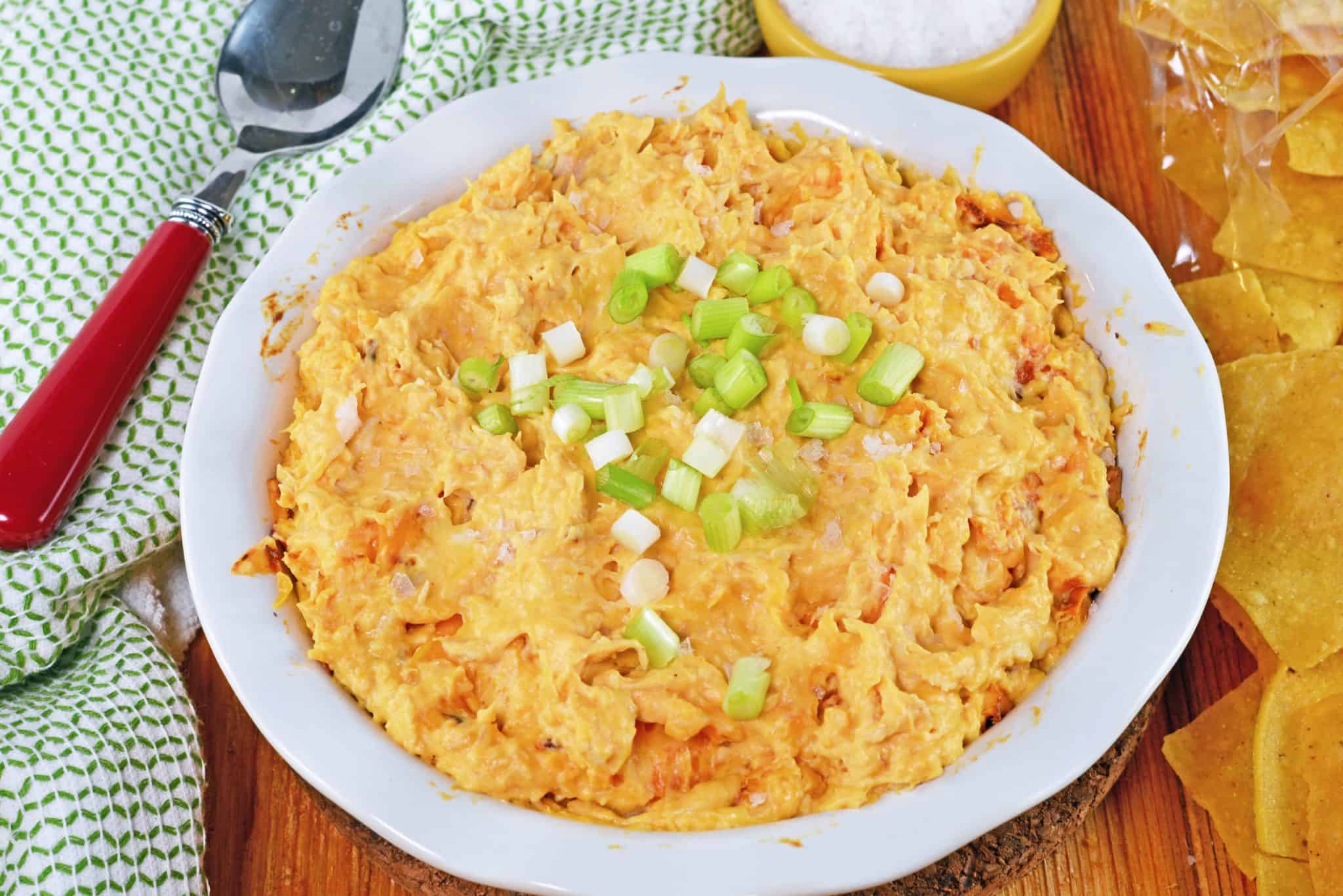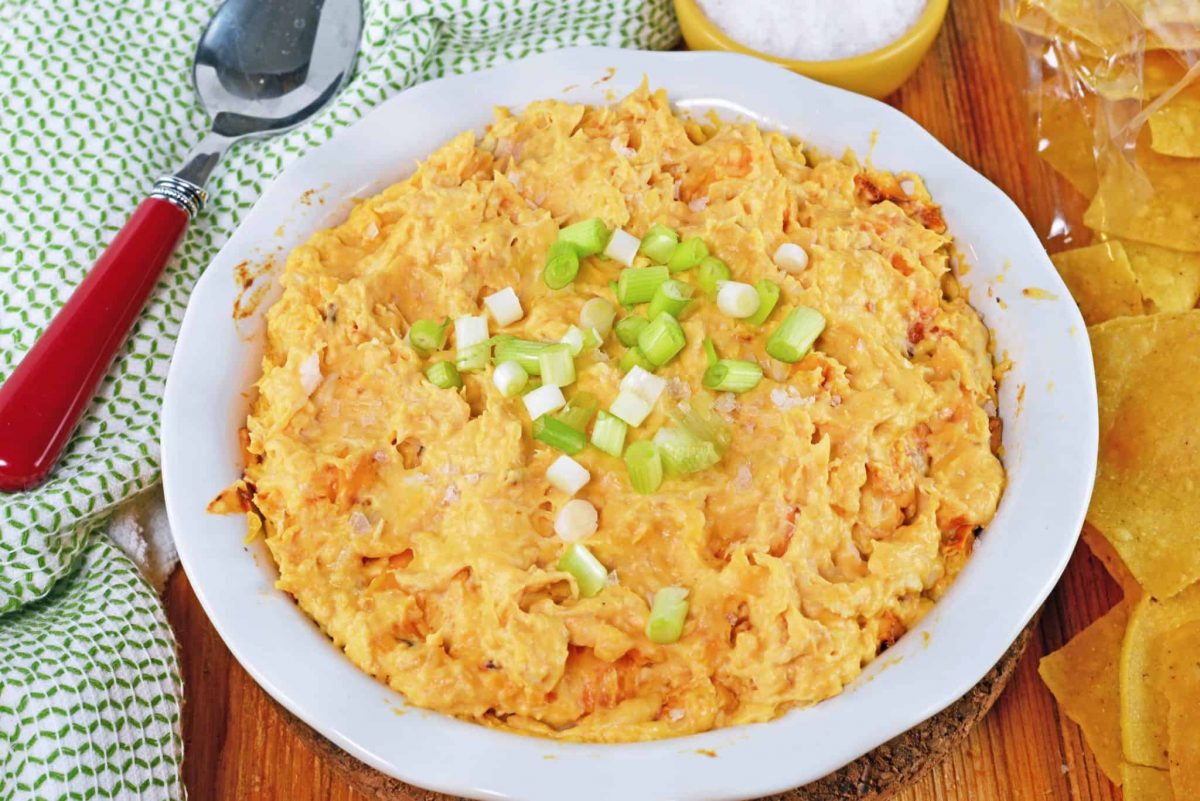 You can't talk about Super Bowl appetizers without talking this classic: Buffalo Chicken Dip! It's a hit with all and it's totally delicious!
Other Super Bowl Appetizers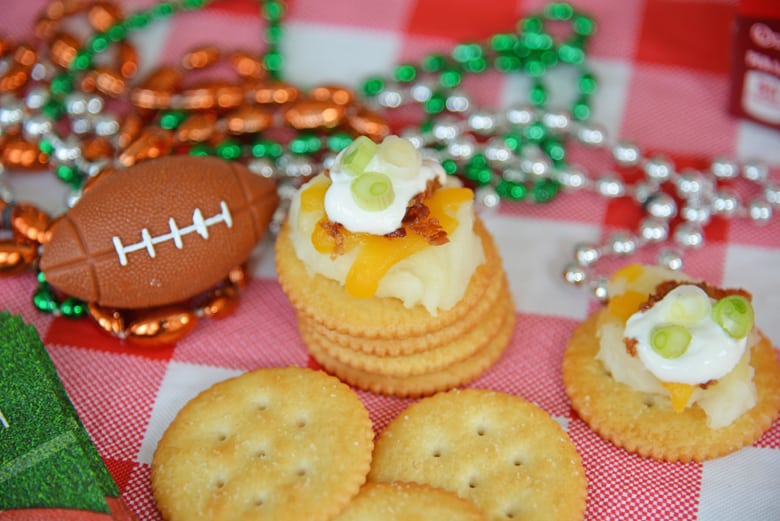 Make these easy Loaded Mashed Potato Toppers for your Super Bowl party! Crackers topped with creamy mashed potatoes, shredded cheese, bacon, sour cream and scallions. Everything you love about loaded mashed potatoes in one bite!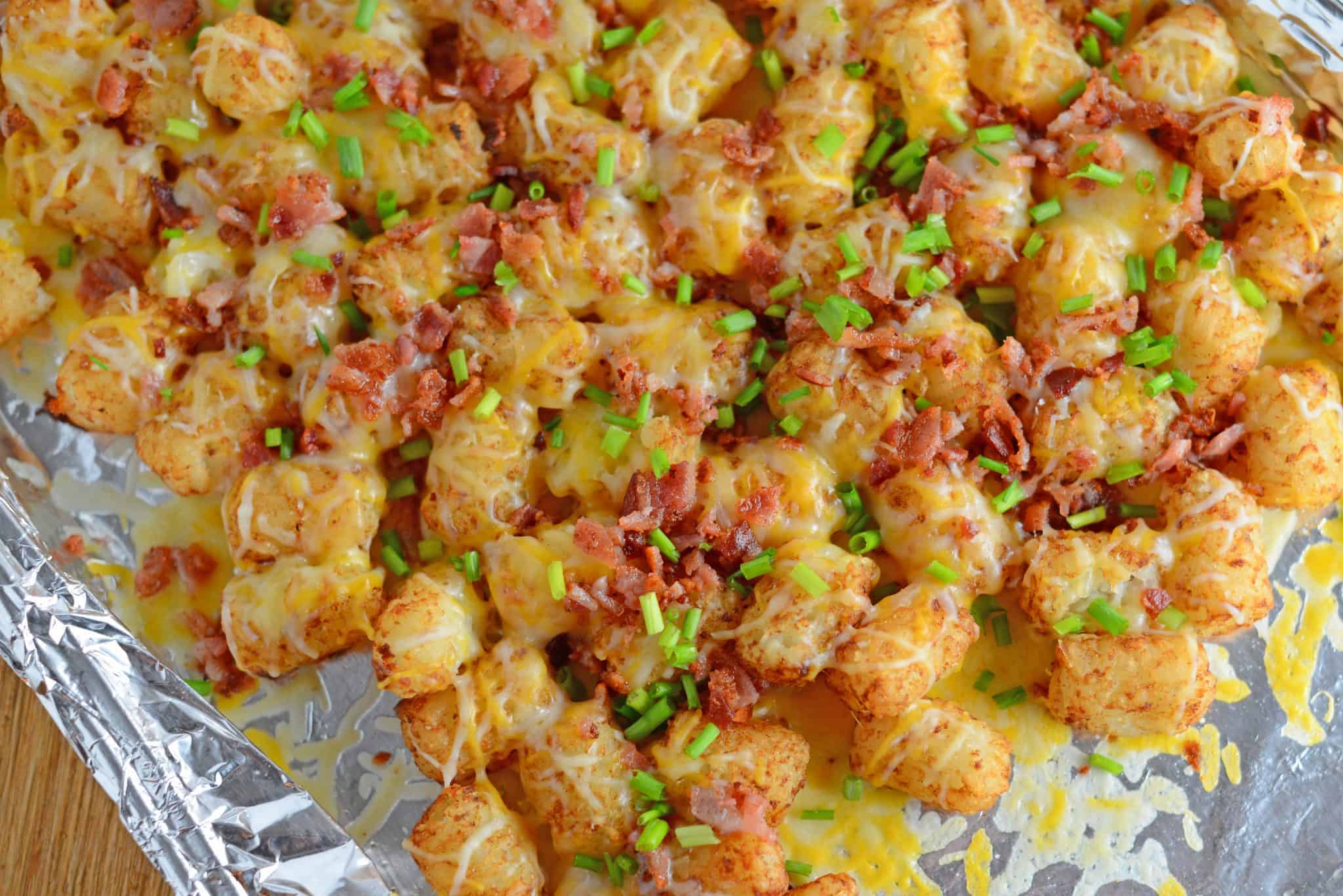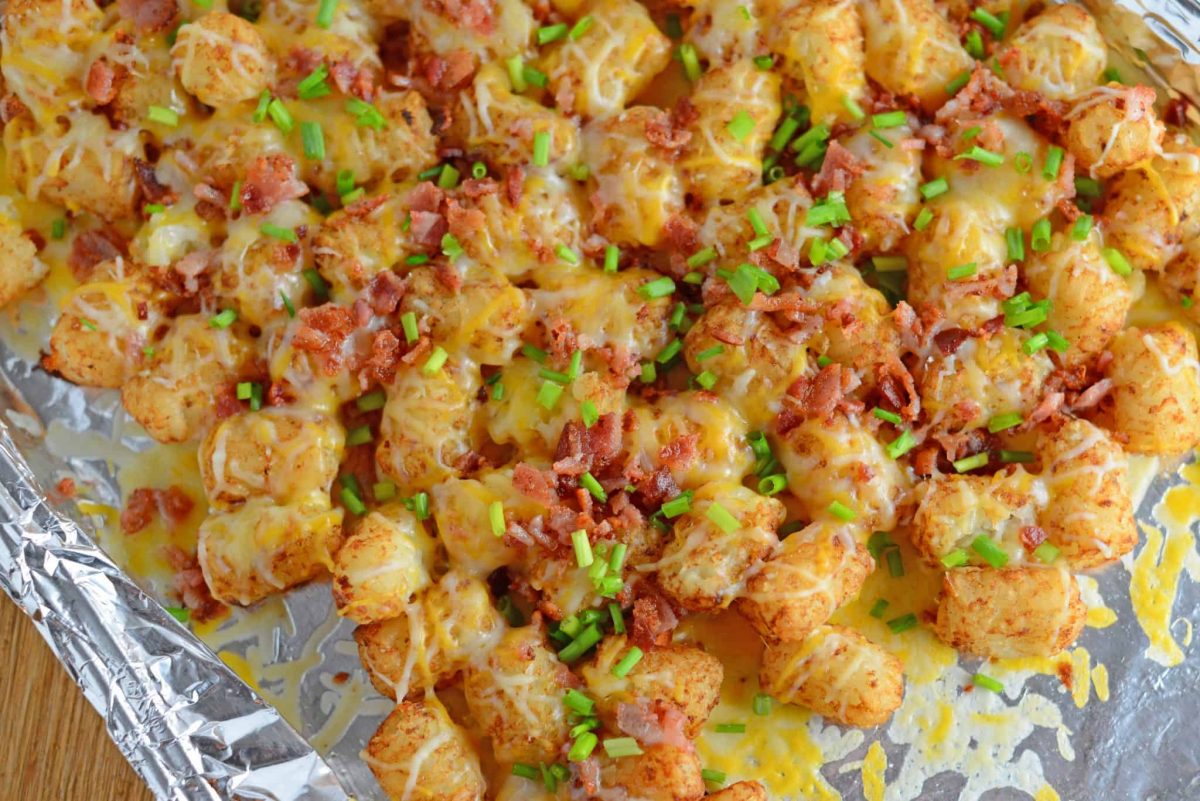 These Cheesy Loaded Tater Tots are an easy side dish recipe or appetizer. They're perfect for enjoying while watching football or even as a side dish for hamburgers or hot dogs!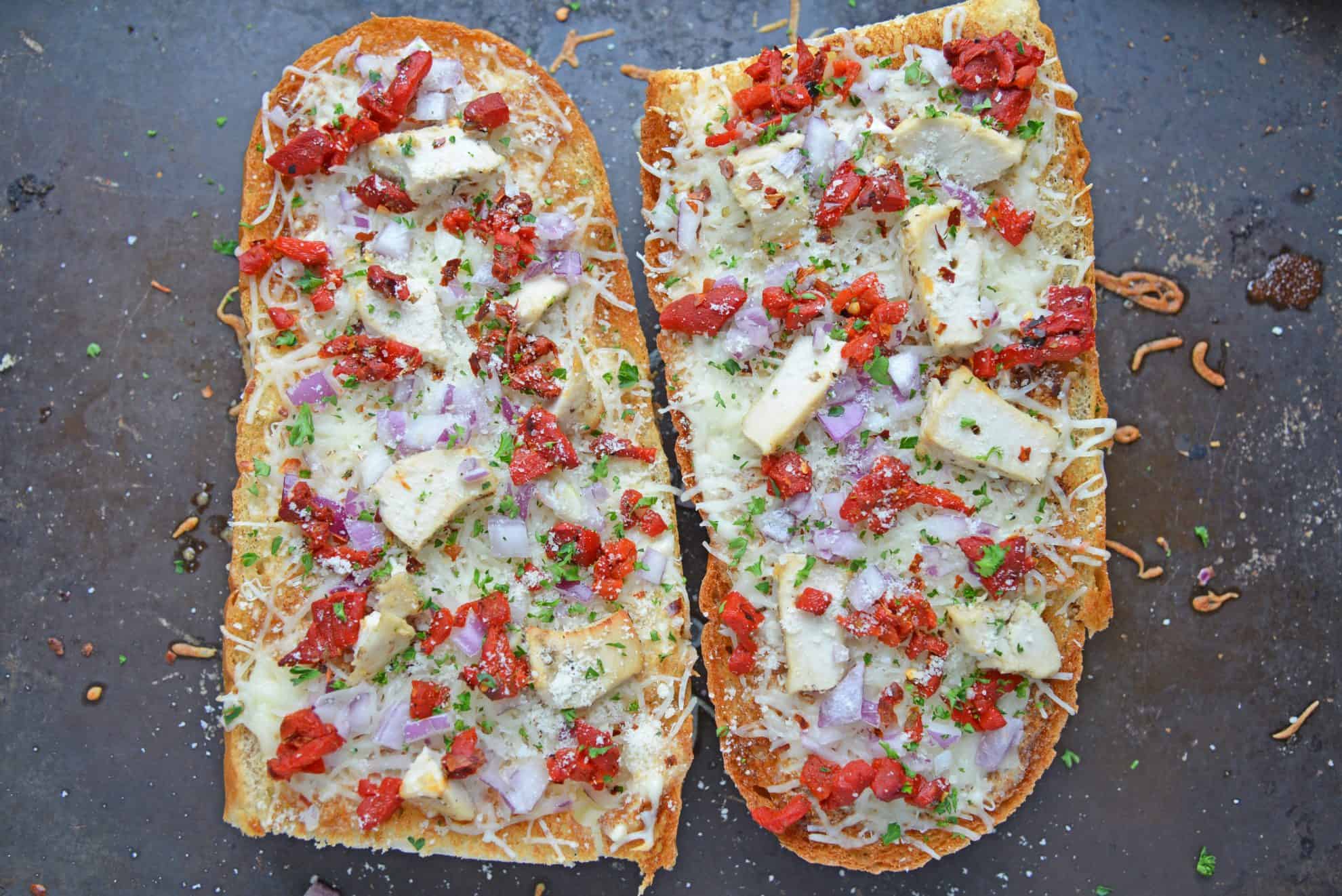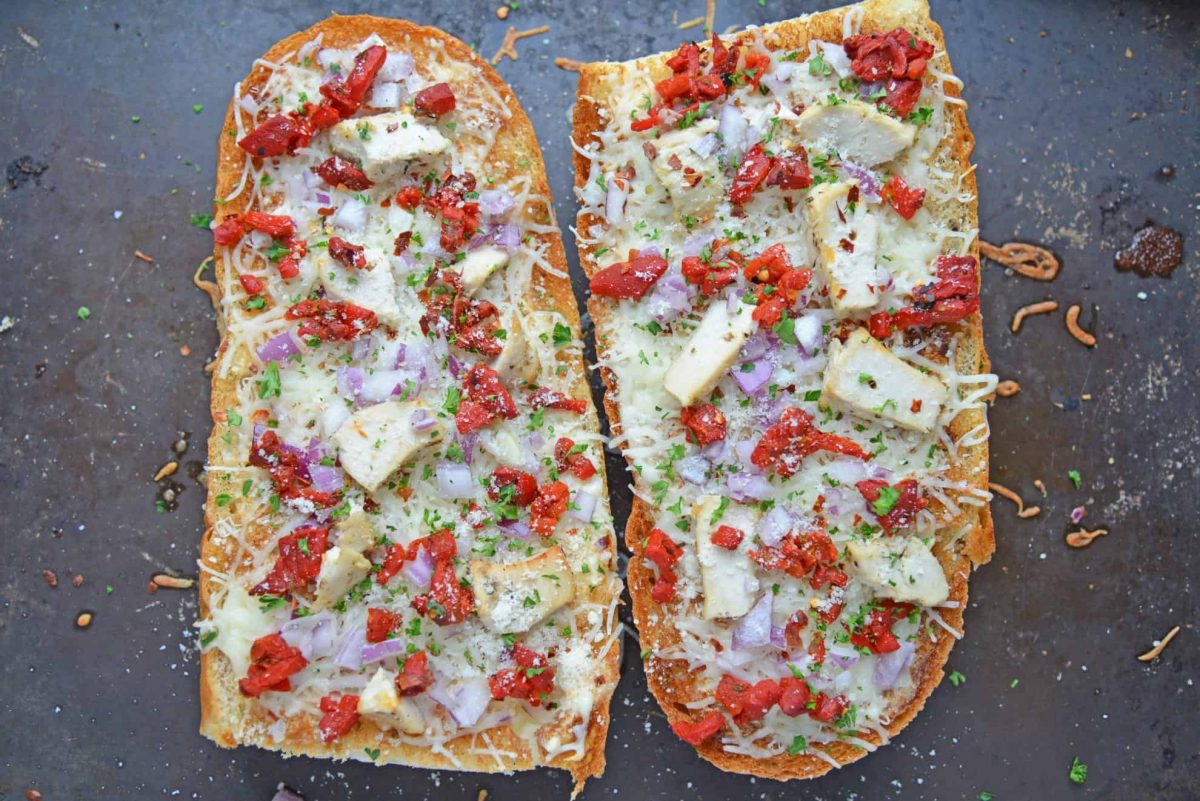 Pizza is always a good thing to serve on game day! This French Bread Alfredo Pizza puts a fun spin on a traditional dish.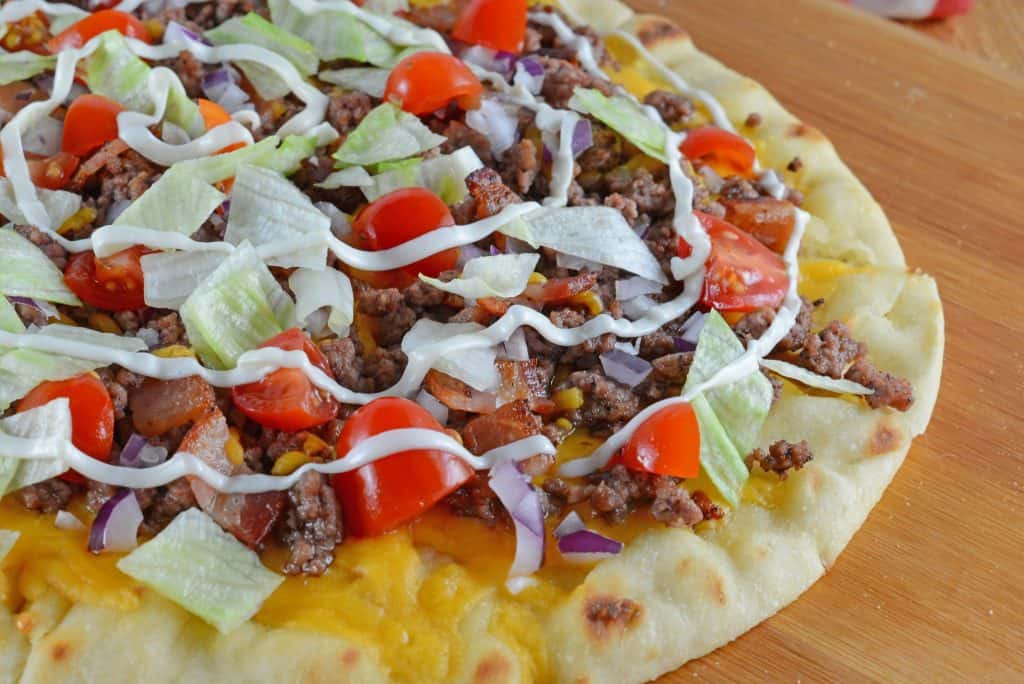 What happens when you take two favorites and mash them together? The best pizza ever! This Cheeseburger Pizza and it's perfect for game day!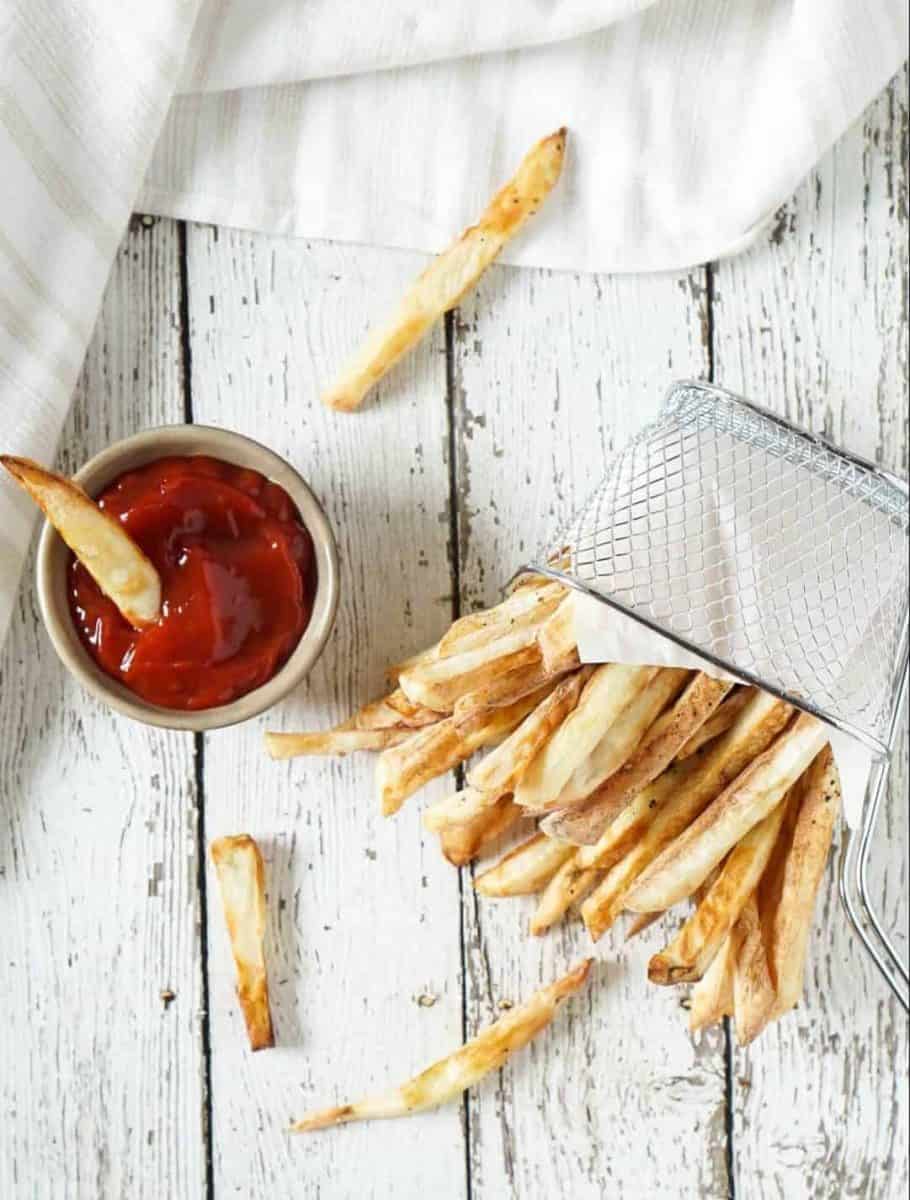 French fries are always a good game day food, and these Air Fryer French Fries are a healthier way to make them!
Even more Super Bowl food!