While Pastina is technically the type of pasta used for this easy and fast comfort food, it has also become the name. Made by mommas and nonas all over Italy, it is akin to chicken soup or mac and cheese, sometimes called Italian penicillin or Italian chicken noodle soup, even though there is no actual chicken.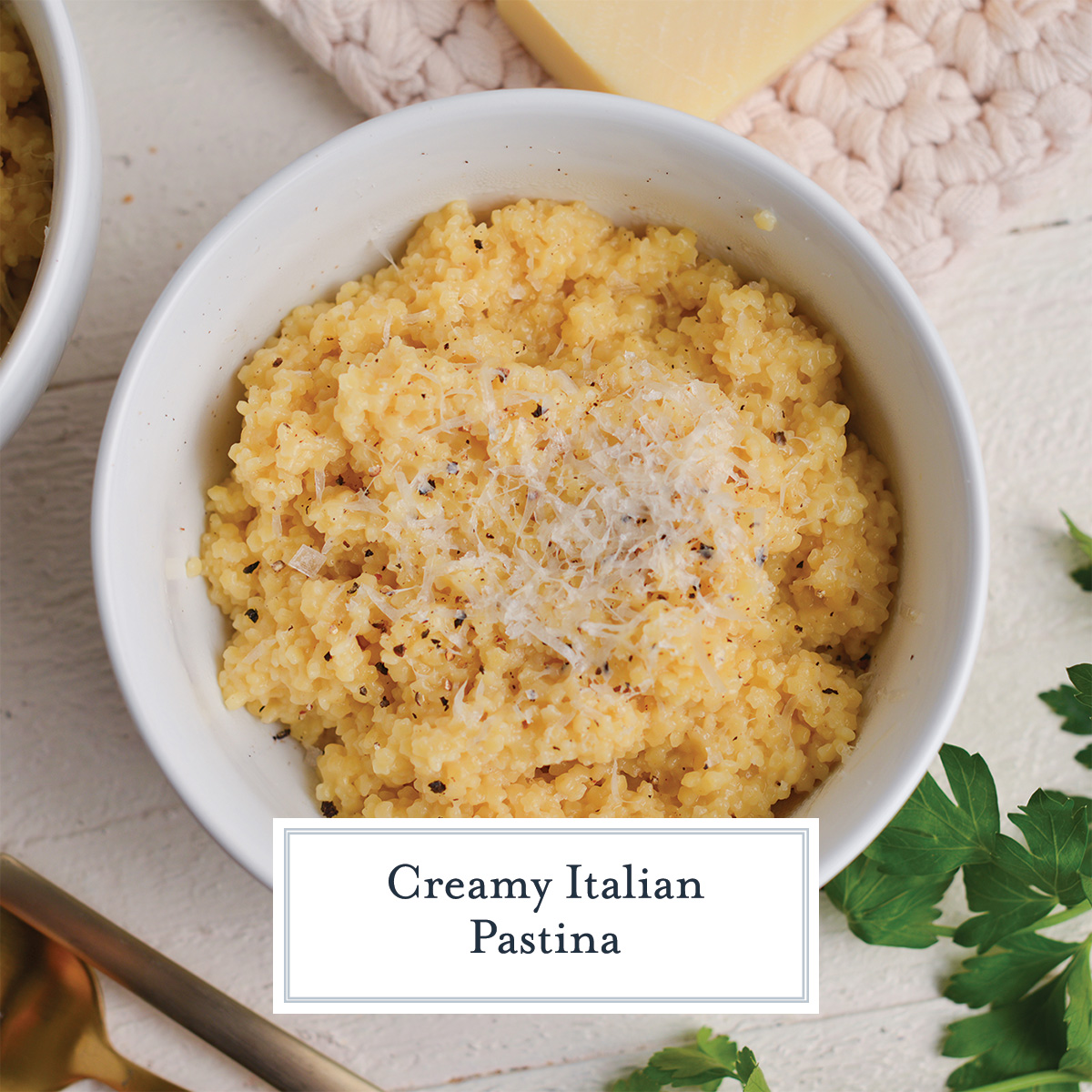 A pastina recipe is a simple blend of small, star-shaped pasta simmered in chicken broth and then mixed with butter and cheese, it comes together in less than 5 minutes and is the ultimate bowl of comfort with endless variations.
Some folks many theirs more like a carbonara with raw egg, but I find this to easier and just as tasty.
What is Pastina?
Pastina is also commonly seen in soup recipes because of the small, quick cooking noodles. They are fun little stars, although so small, sometimes it is hard to see the shape! Many think it is the smallest shape of pasta, but couscous actually is tinier.
But it is also used when kids are little because the shape is so small, it doesn't present safety risks. This recipe can be used with any similar tiny pasta shape like acini de pepe (acini di pepe), couscous, israeli couscous (slightly larger), ditalini or orzo. Cooking times will vary based on shape, but not more than 2-3 minutes.
In the US, it is most commonly seen in comforting soup, but anyone with an Italian mother will have had it growing up as a creamy dish of yummy.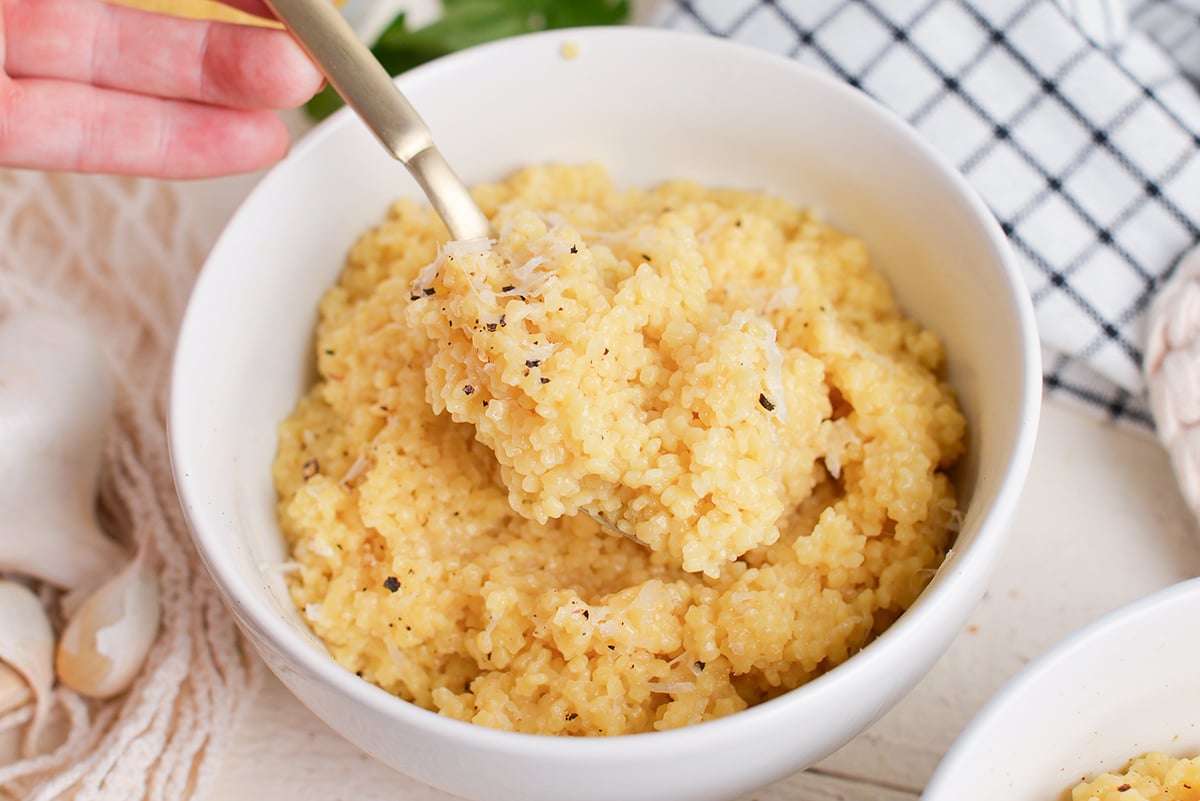 What You Need to Make Pastina
These simple ingredients are likely already in your home.
Low sodium chicken broth or vegetable broth- You can use just water, but chicken stock gives this dish a little more flavor, body and nutritional value. some folk have even used bone broth. I like low-sodium so I can control the saltiness better. The hard cheese will likely also have salt, so taste test it before adding.
Pastina pasta– Or similiar quick cooking small pasta shape. We used Ronzoni pastina– I like the taste and texture the best. Barilla pastina is also great, but harder to find.
Unsalted Butter– If using salted, omit the additional salt.
Grated Parmesan Cheese- Or another hard cheese like pecorino romano. Use a freshly grated cheese and try for the smallest grate, it will melt easier.
Salt & Pepper– Taste test before seasoning. Coarse kosher salt is my pick because it dissolves fast and it the least salty. Black pepper is the most traditional. You'll only need a little bit.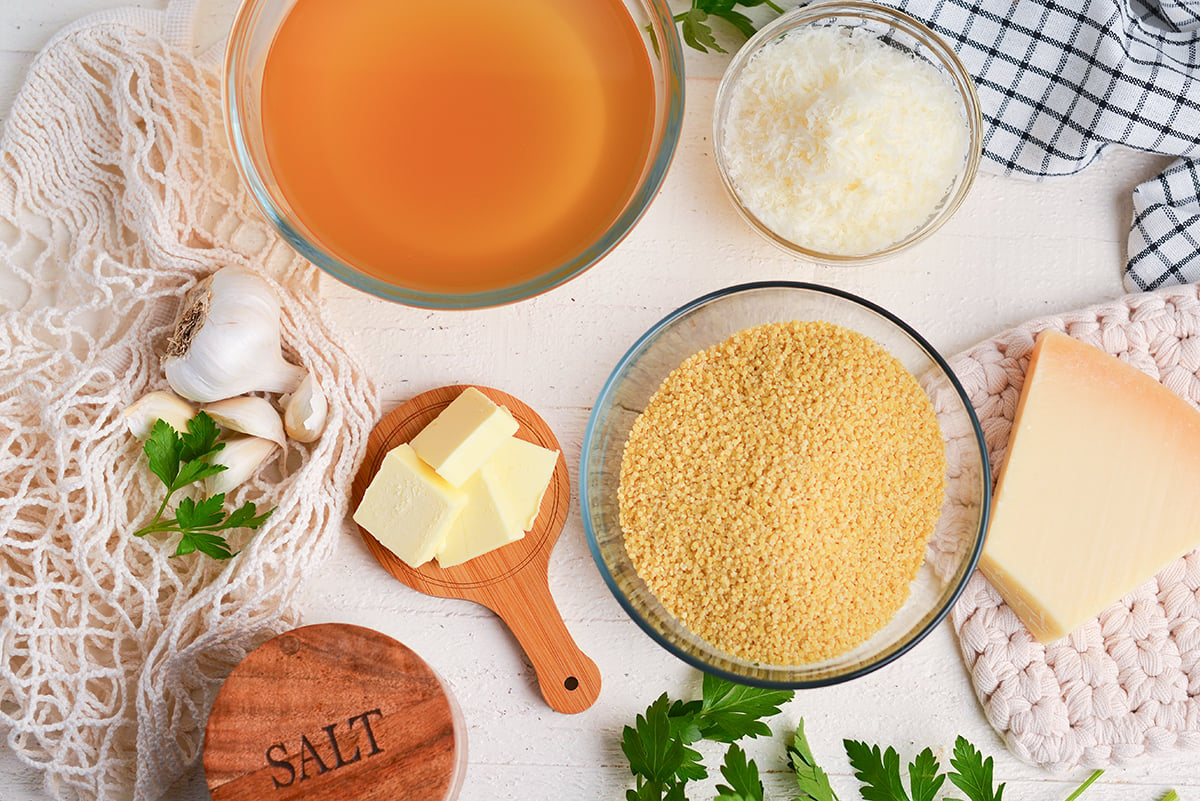 How to Make Pastina Pasta
Making this simple dish is easy! So easy the kids can help.
Boil. In a medium saucepan, bring the broth to a gentle boil.
Make Pasta. Stir in the pastina and simmer for an additional 2 minutes before removing from the heat. Stir after adding to prevent clumps. It will continue to cook after you remove it from the heat. It's enough liquid to flood the small-shaped pasta, but also make a creamy texture sauce.
Add Cheese and Butter. Immediately add the butter and cheese to the cooked pastina, stirring until combined. Add the salt and pepper, if desired. I highly suggest taste testing before doing so.
Enjoy. Serve while hot. If it sits for long, it will start to get sticky, just add a splash of broth, milk or water or even olive oil to loosen it up again.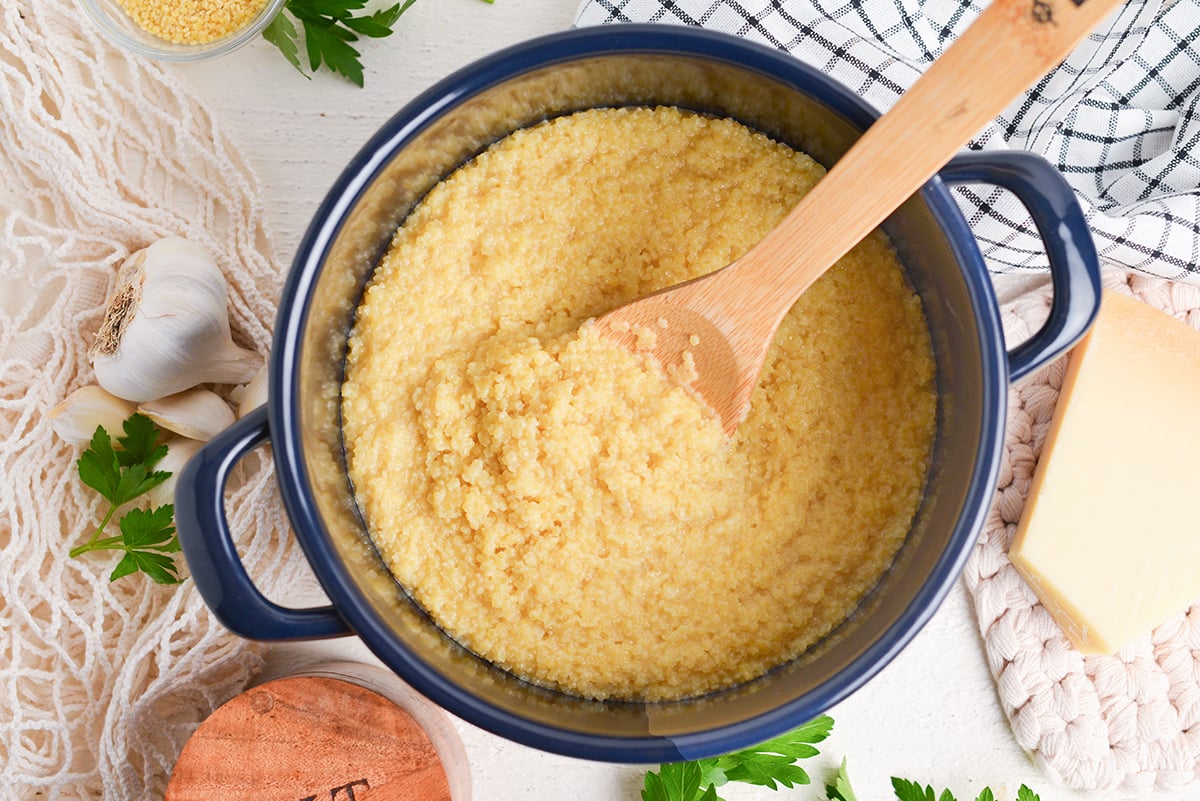 Texture Preferences
Think of this is how southerners like their grits. Some like them creamy and others al dente. Pastina is sort of the same way. In fact, I like mine a little sticky! The creaminess comes from the cheese, of course, but also from stirring the pasta, much like when making risotto.
Use more or less chicken broth or even a splash of milk or achieve the consistency you are chasing.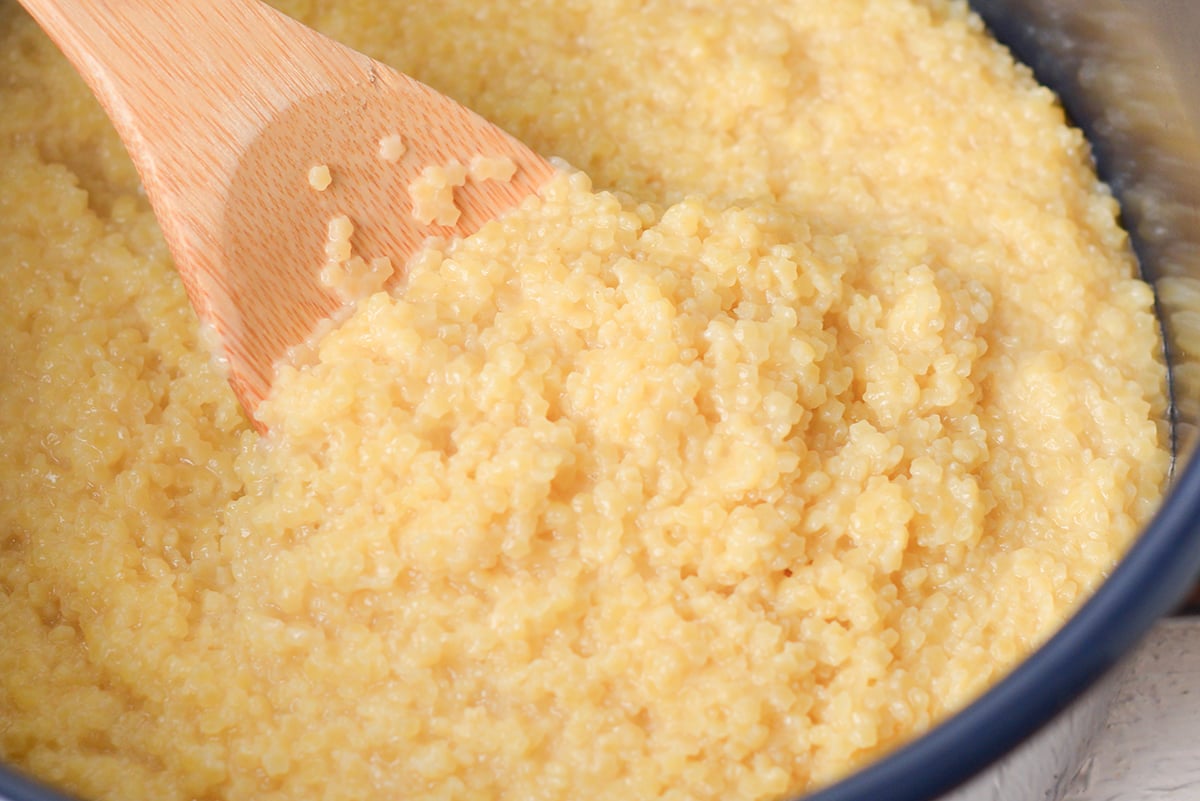 Variations
There are so many things you can add to this dish to elevate it as long as you have the basics in place.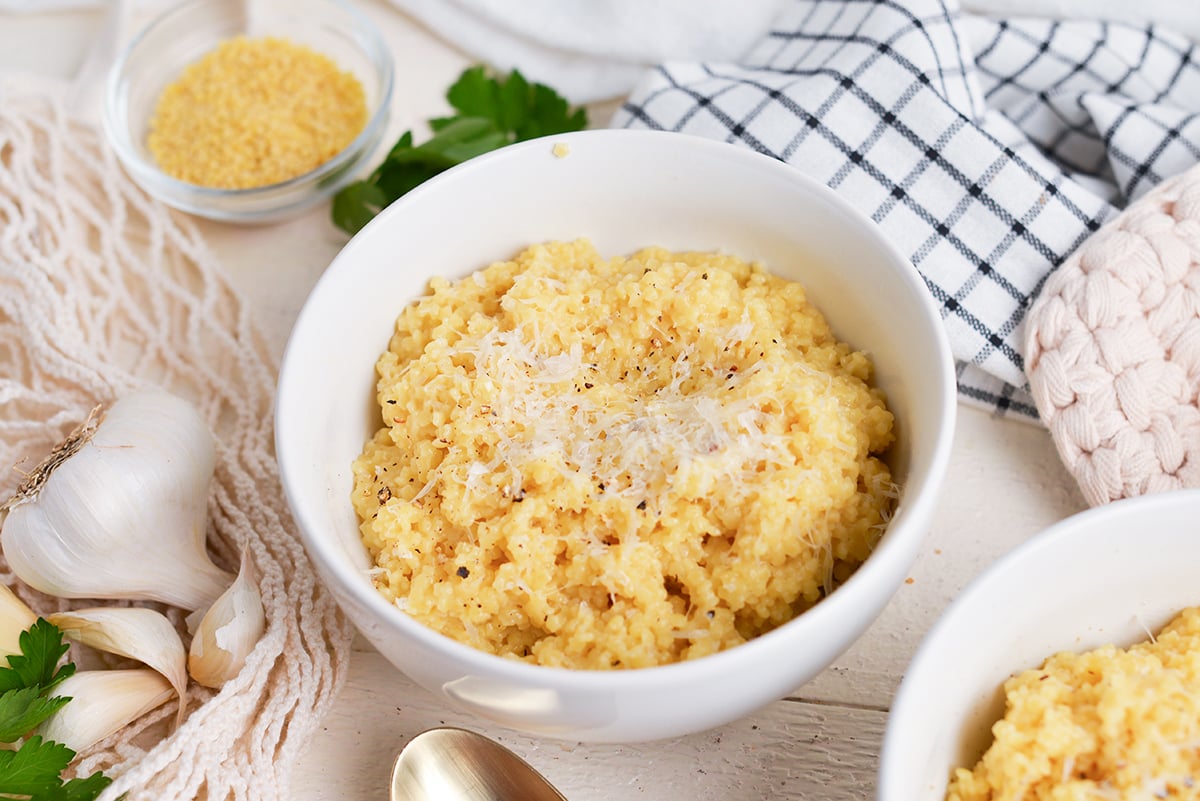 Storage and Leftovers
How to Store Leftover Pastina
Store any leftovers in an airtight container for up to 5 days. I do not recommend freezing this dish.
How to Reheat Pastina
The tiny stars will likely clump together while chilled. To revive it, add 1-2 tablespoons of broth, milk or cream while reheating and stir well. Thi is also a dish that carries well to school in a Thermos.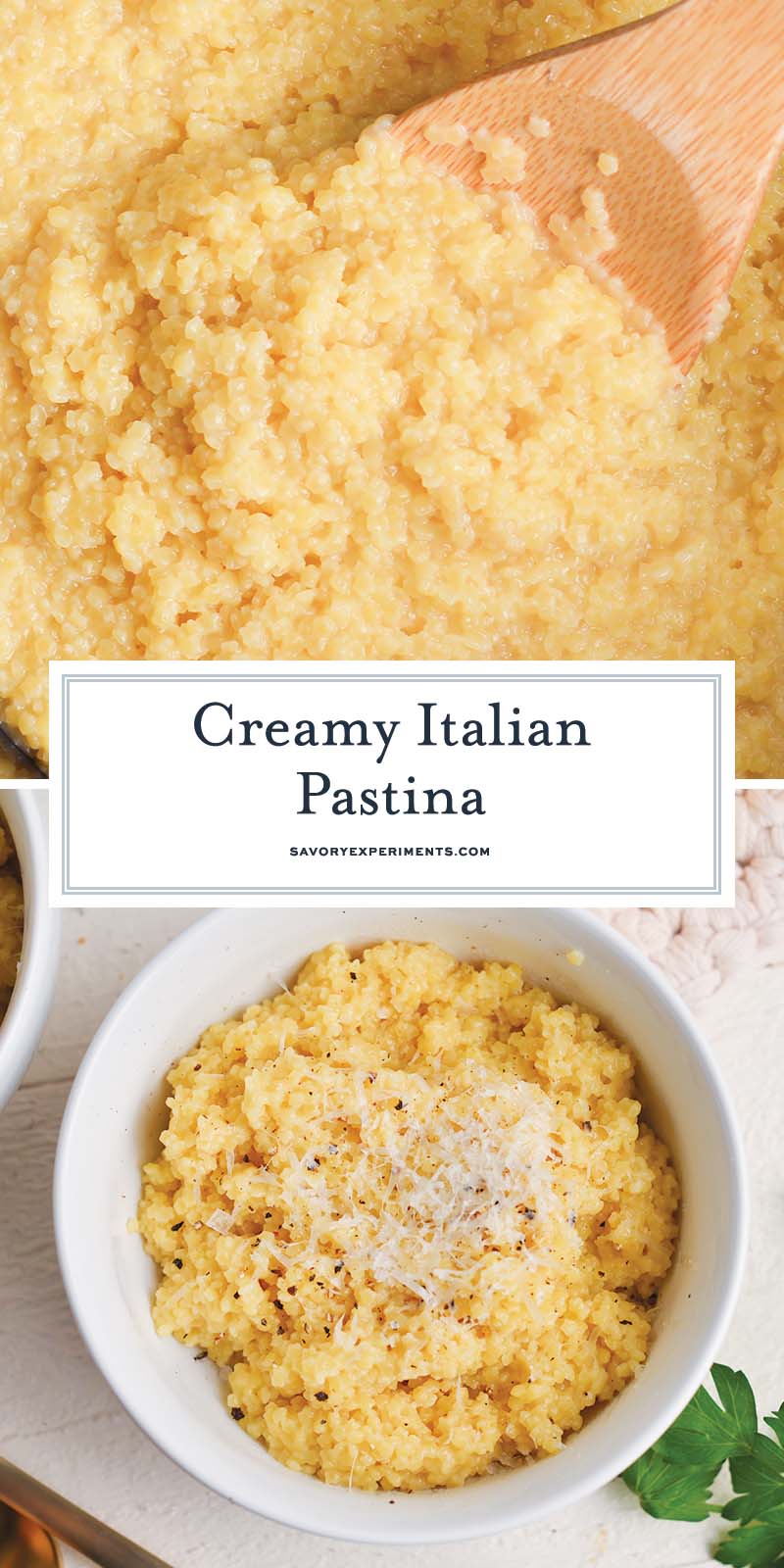 More Pasta Recipes
We love an pasta dish around here, like our creamy linguine that has been rated a top pasta recipe by many!