There are two types of people in this world: those who like real cheese on nachos and those who like the nacho cheese sauce. I am unapologetically on team "real cheese" and these Italian Nachos do not disappoint in that area.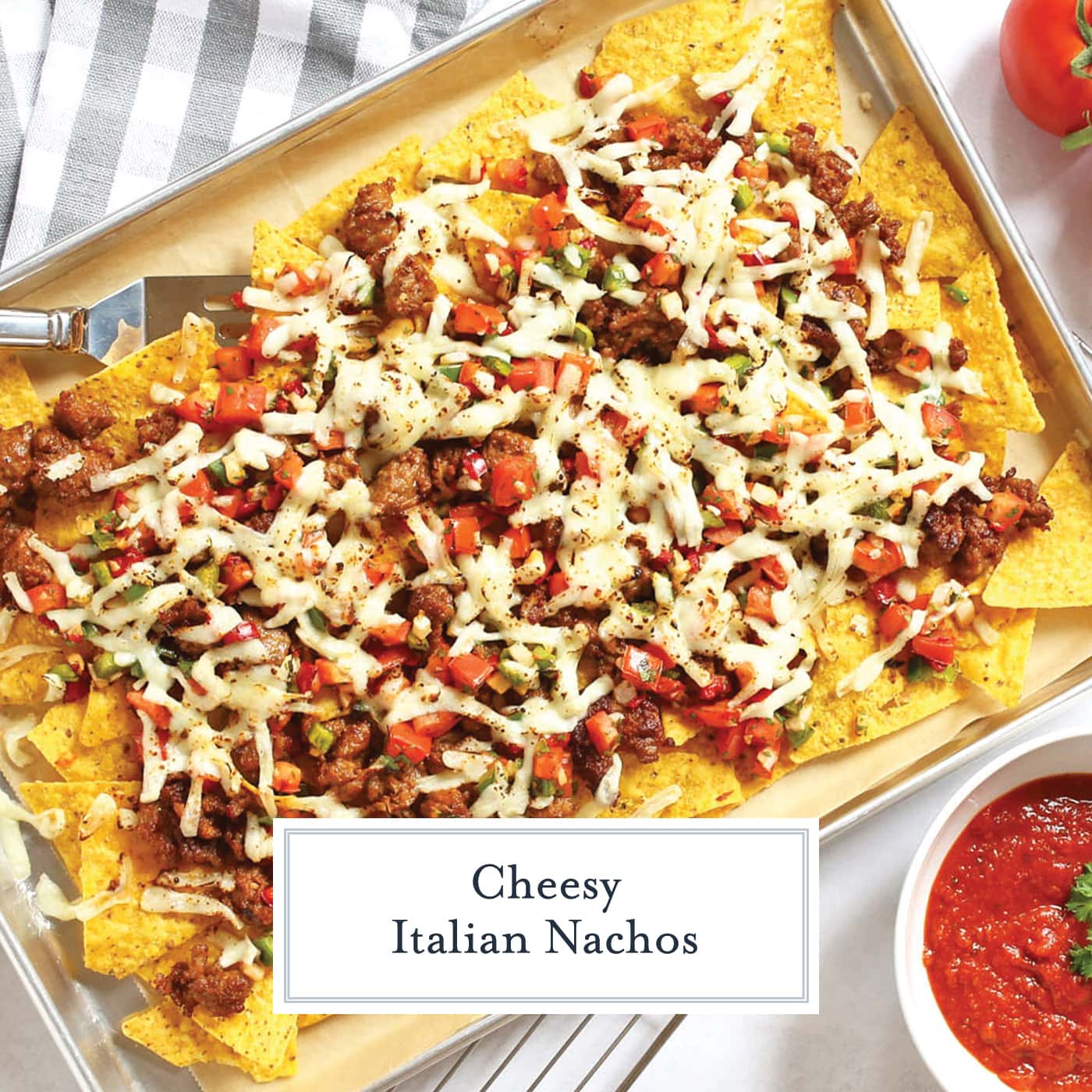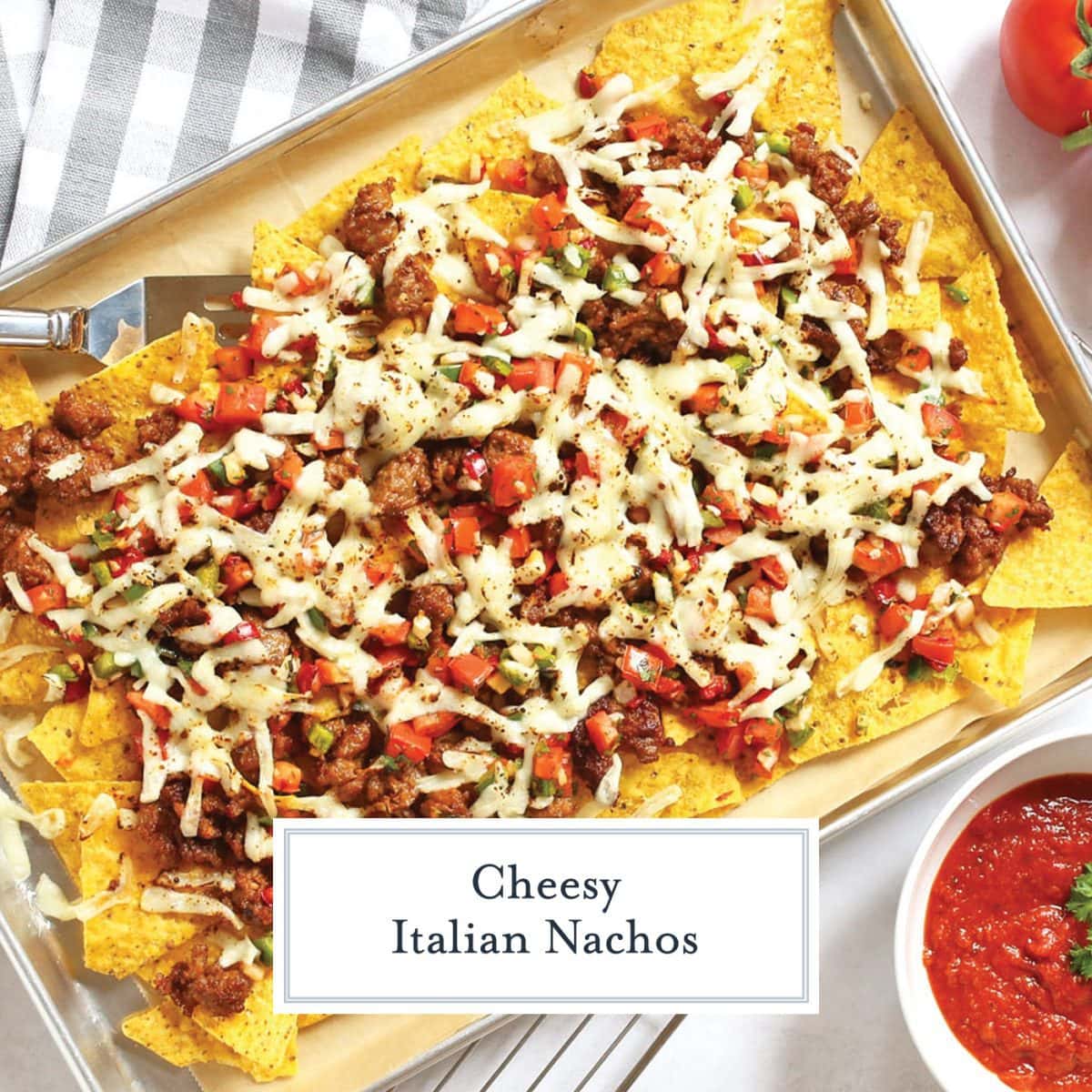 About a decade ago these would have been considered game-changing nachos and then a wide variety of nacho alternatives came onto the scene. Caramel apple nachos, potato chip nachos, buffalo chicken nachos and everything between.
Sheet Pan Nachos
There are also two camps on how to assemble your nachos. I bet you've never thought this much about nachos, have you?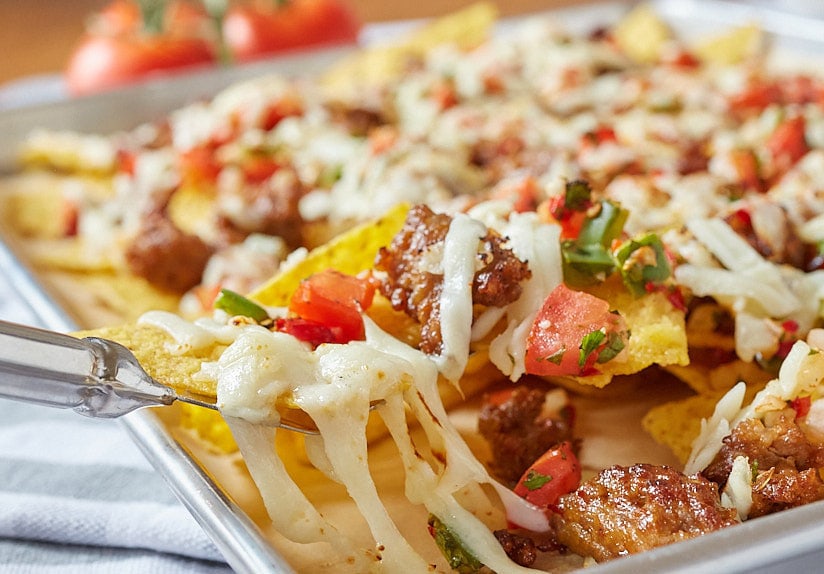 A giant pile of brightly hued cheese studded with toppings is a thing of beauty, but these are often left with a hollow of sad empty chips. This is why I'm a fan of sheet pan nachos (unless the pile is prepared with layers).
Sheet pan nachos start with a layer of crunchy chips that get an equal amount of toppings per chip. Every chip has toppings!
Italian Nacho Toppings
These bad boys start with a zesty Italian salsa, then crumbled Italian sausage (mild or hot), melty mozzarella cheese and served with a side of marinara sauce to drizzle or dip. The salsa is really where the flavor comes from.

You'll need:
Plum tomatoes– While you can use any variety, the plum variety is slightly sweeter (which is why it is generally used to make spaghetti sauce) and also has less grainy pulp and seeds than other types.
Bell Pepper- Use whatever color you desire.
White onion– Red works as well.
Italian Parsley- This is the flat leaf kind. It packs from flavor than curly parsley and is also easier to eat. Since this salsa isn't cooked, it is the clear choice. Because it is raw, I also wouldn't swap in dried parsley flakes.
Garlic- Do yourself a favor and use real garlic. The jarred minced stuff is great in a pinch, but is sweet instead of garlicky.
Peppadew Peppers– They look like a cross between a cherry tomato & bell pepper and pack a wallop of flavor. Plus, they are just pretty.
Red Wine Vinegar– This gives a pop of acidity that really takes these up a notch.
Coarse Kosher Salt– The least salt of all the salts and also the cleanest aftertaste, if you have fine salt, cut the volume in half or even down to 25%, especially if you happen to be using iodized table salt.
Ground White Pepper- ground black pepper works too, but white is slightly milder and grinds super fine so the texture is nearly undetectable.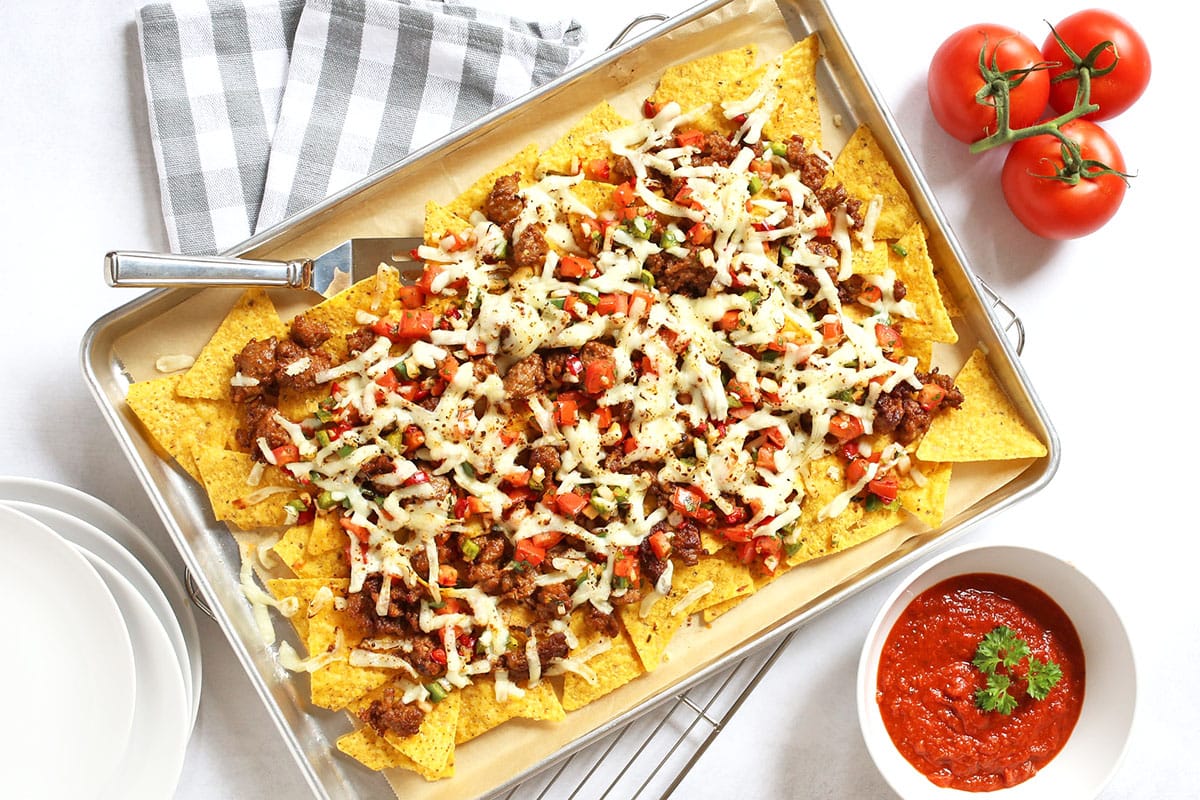 What are Peppadew Peppers?
Chances are you've seen them, maybe even had them, and just didn't know what they were. Peppadew is actually a commercial name for the bite-sized pepper that comes from the Juanita plant known as piquanté peppers and is native to South Africa.
When these peppers are preserved, the seeds are removed (that is where much of the heat comes from) and are they are pickled in a sugar brine to help mellow them out. Sweet and spicy!
Look for these in "olive bar" section of your grocer or near the pickles and sandwich condiments aisle. The rest of the ingredients are easy to come by and can be omitted for modified for your guests.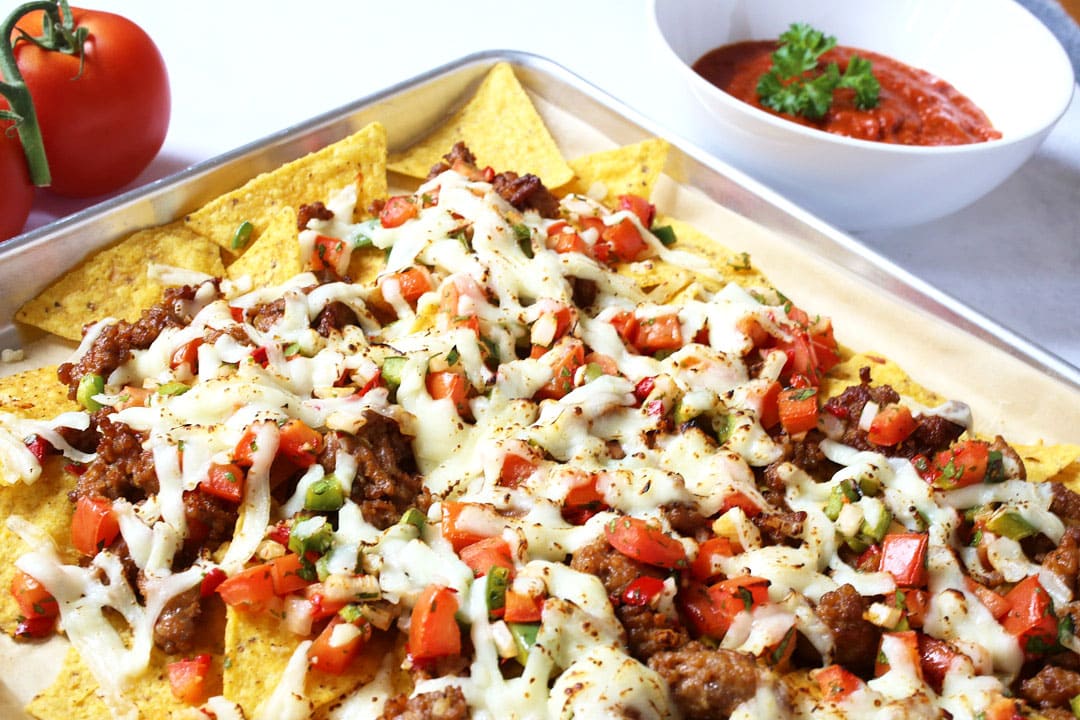 Brown The Sausage
Yea, yea… I know how to brown meat. BUT DO YOU? Much like browned ground beef, people tend to slack on browning sausage and lose out of the immense flavor that can be developed by a good sear.
Get the skillet hot and then add a small amount of neutral oil. Vegetable or canola are my usual go-to's. Allow the oil be hot too.
If using bulk sausage, it should already be fairly flat, but the goal here is to get as much meat making contact with the hot pan as possible. And when it does, let it sit. Don't play with it. Let is sit there and get a good brown char on it before flipping.
Then flip it and do the same thing. Let is sit and don't move it.
From here, start to break it apart with a spatula, but still let each flip get a good amount of heat to brown.
Brown until it is all cooked and then drain in a colander. Most people (including me) were always told to drain it on a paper towel lined plate. But this results in all your hard work to develop a crust getting soggy from sitting in its own grease. Instead, pour it into a colander letting all the grease drip off and then place it into a bowl until you need it.
Storage & Make Ahead
If you are a nacho connoisseur, like me, then you know nachos aren't the best made ahead or reheated. Enjoy them hot out of the oven.
You can, however, make the peppadew salsa ahead of time. This has the tendency to get a little liquidy, so drain it or use a slotted spoon to top your chips and cut down on the moisture.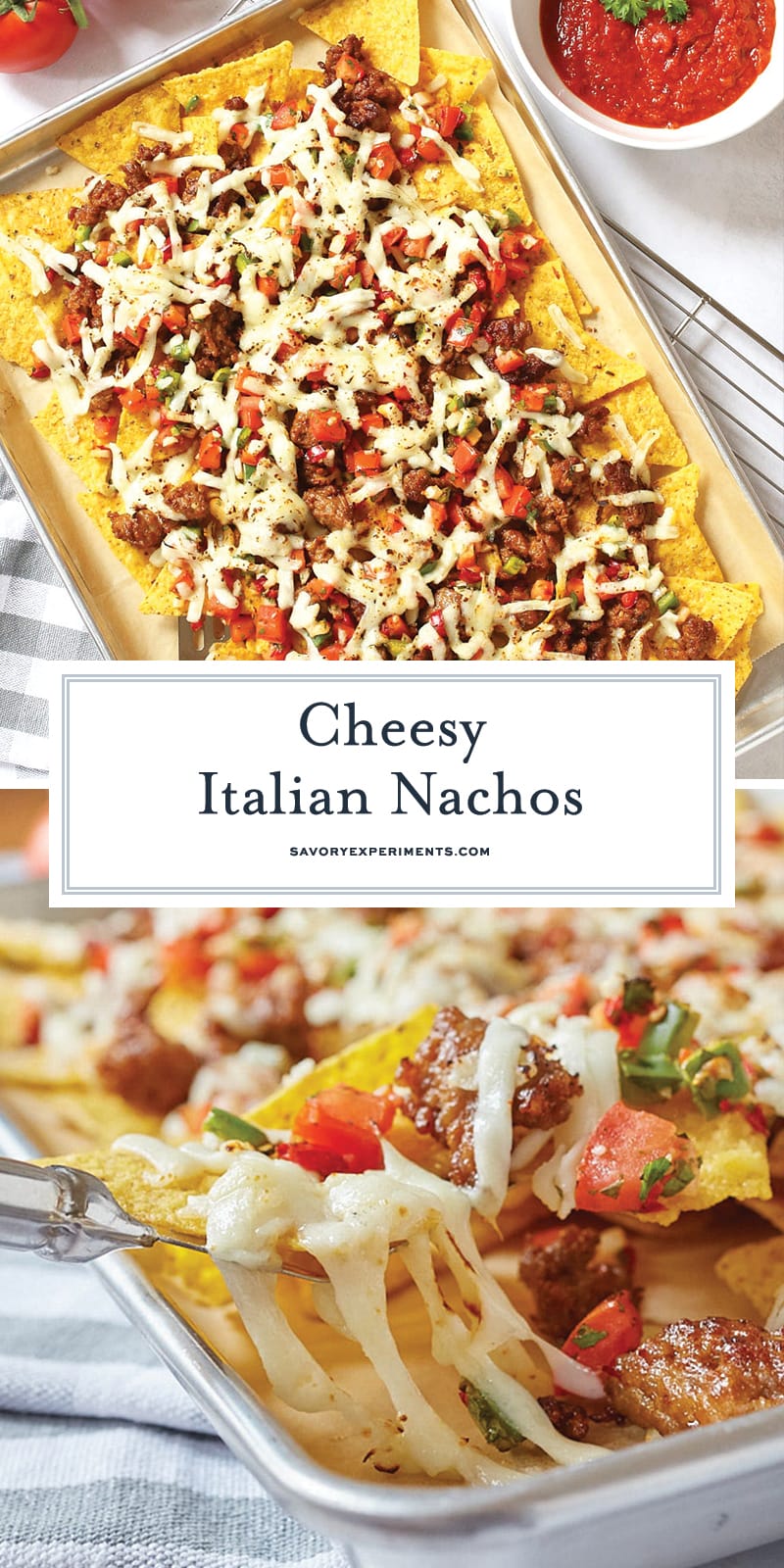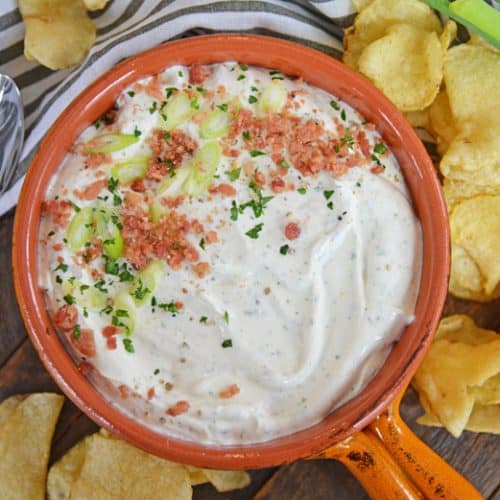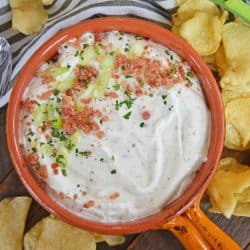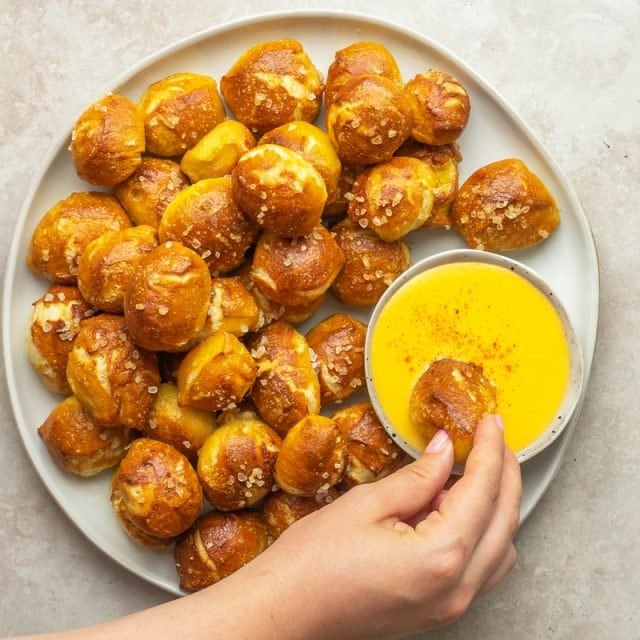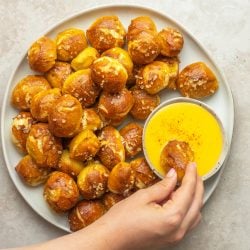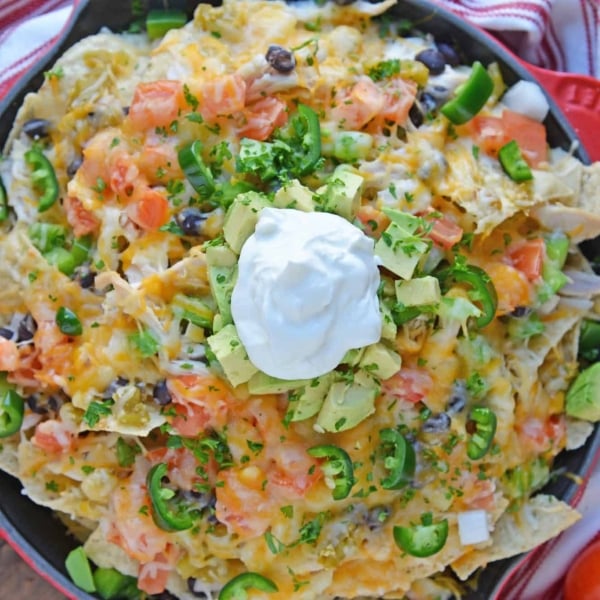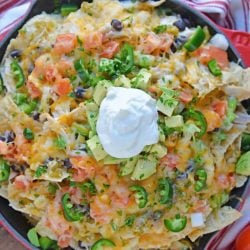 Loaded Chicken Nachos
These Loaded Chicken Nachos are the ultimate nacho recipe! Topped with chicken, cheese and lots of veggies, you could make an entire meal out of these loaded nachos.
See The Recipe!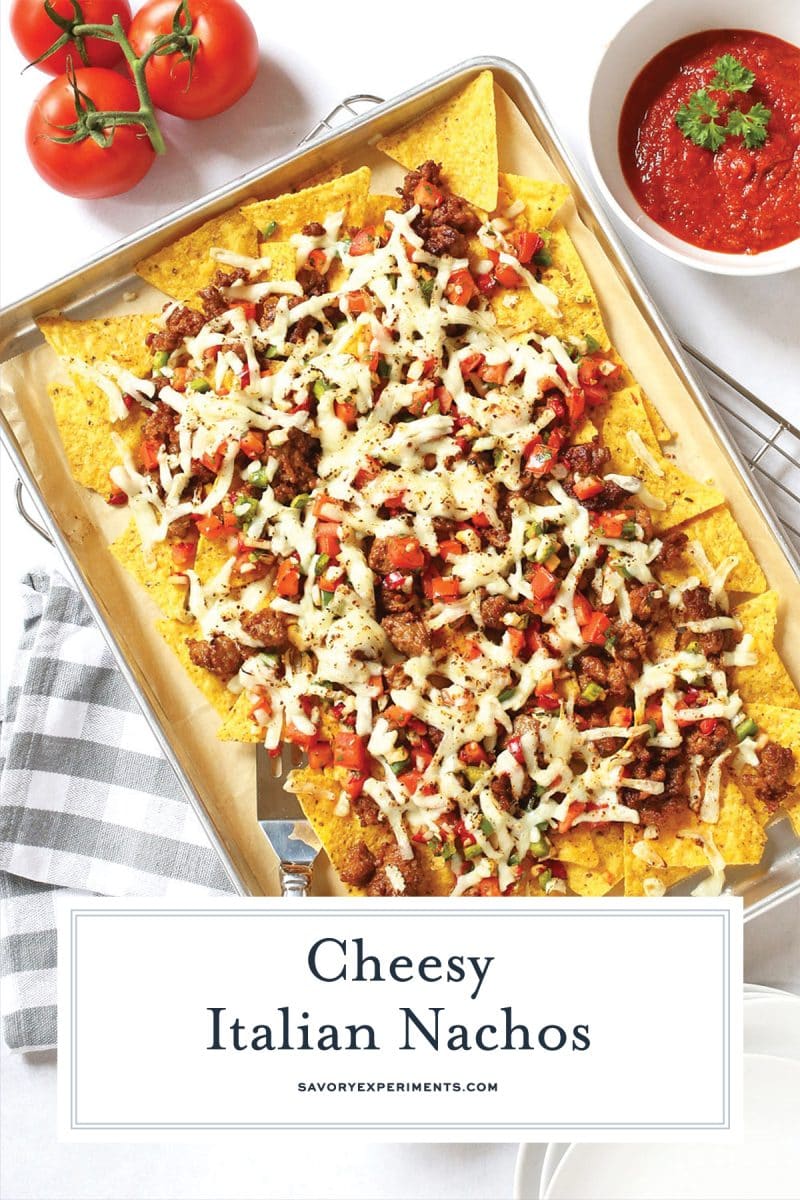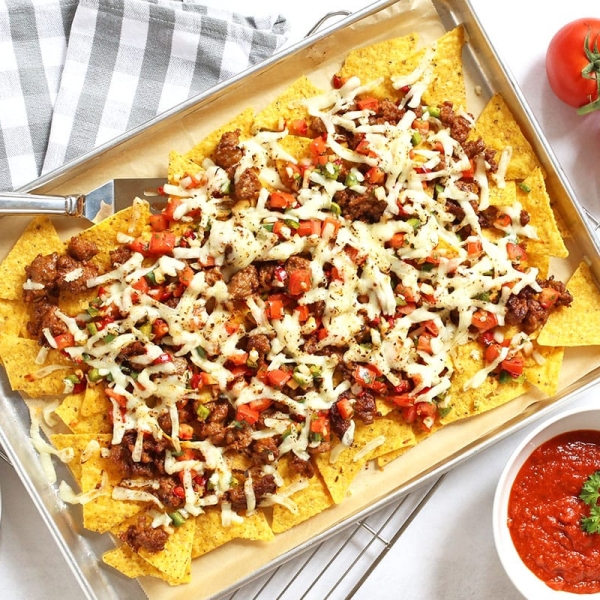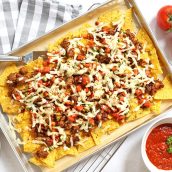 Italian Nachos
Italian Nachos are a new twist on an old favorite: fresh peppadew pepper salsa with Italian sausage and gooey mozzarella cheese.
Instructions
Combine the tomatoes, bell pepper, onion, parsley, garlic, pepperdews, red wine vinegar, salt and pepper in a medium bowl, toss lightly to coat. Set aside.

Line a large rimmed baking sheet with aluminum foil, spread the tortilla chips in a single layer as best you can, there will be some overlap.

Evenly sprinkle the sausage over tortilla chips, followed by peppadew mix, leaving behind any excess liquid. Finish with mozzarella cheese.

Place nachos under broiler on high. Watch very closely to prevent them from burning. Remove when cheese melts and gets bubbly.

Serve the warmed marinara sauce on the side or drizzle over the hot nachos right before serving.

If you've tried this recipe, come back and let us know how it was in the comments or ratings.
Nutrition
Calories:
292
kcal
,
Carbohydrates:
4
g
,
Protein:
14
g
,
Fat:
23
g
,
Saturated Fat:
10
g
,
Cholesterol:
64
mg
,
Sodium:
589
mg
,
Potassium:
293
mg
,
Sugar:
1
g
,
Vitamin A:
820
IU
,
Vitamin C:
23.3
mg
,
Calcium:
162
mg
,
Iron:
1.2
mg