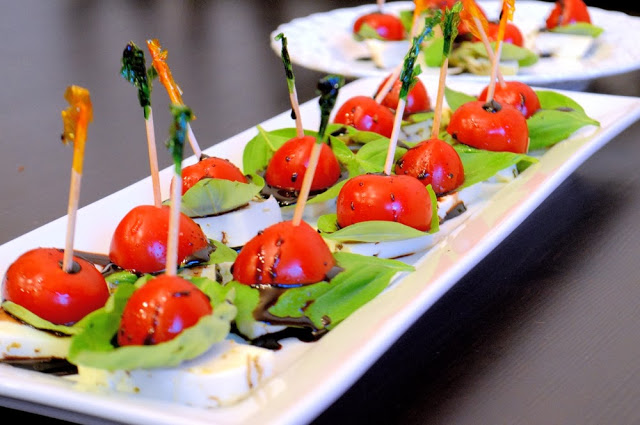 Caprese salad in bite sized snacks! So easy you'll say "why didn't I think of that?"!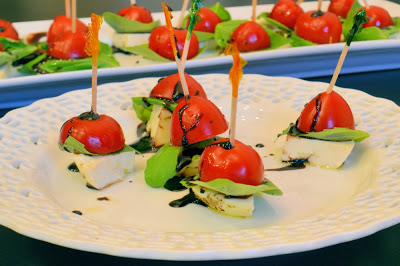 Time: 15 minutes
Yields: 16 stacks
Ingredients for Amuse Bouche Caprese Stacks
16 basil leaves, torn in half
8 cherry tomatoes, halved
1/4 cup balsamic vinegar
1/2 teaspoon sugar
16 toothpicks

1. Layer mozzarella cheese, basil and halved cherry tomato on each toothpick.
2. Heat balsamic vinegar and sugar in a small sauce pan over medium heat. Allow to simmer for 5 minutes until the liquid reduces slightly. Pour balsamic reduction over caprese stacks.
3. Enjoy your Amuse Bouche Caprese Stacks!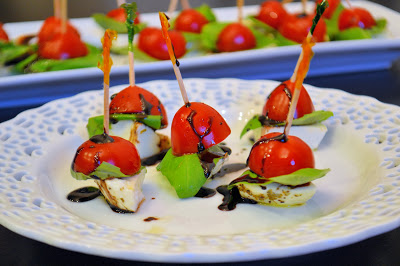 If you like this recipe, make sure to follow me on Pinterest for even more! 
Visit Savory Experiments's profile on Pinterest.