This is such a fun and simple party appetizer idea that all your guests will love. Caprese Skewers are a yummy mini Caprese salad that you can hold in your fingertips!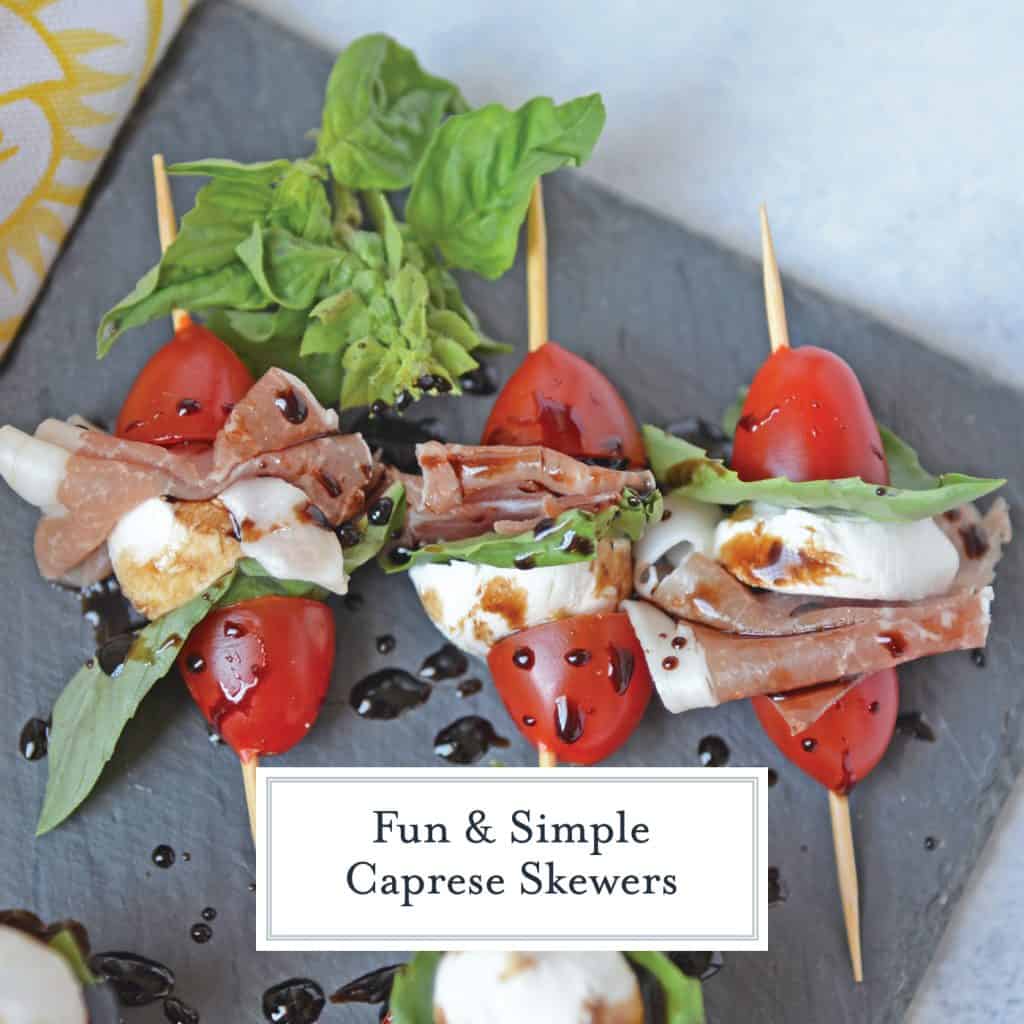 Caprese Skewers are the perfect party appetizer made with fresh mozzarella, basil, tomatoes, garlicky croutons, and zesty pepperoni, drizzled with a tangy balsamic reduction sauce!
What is Caprese? Caprese is an Italian salad or antipasto that is typically made up of tomato, basil, and mozzarella.
It hails from the island of Capri, which we had the pleasure of visiting last summer.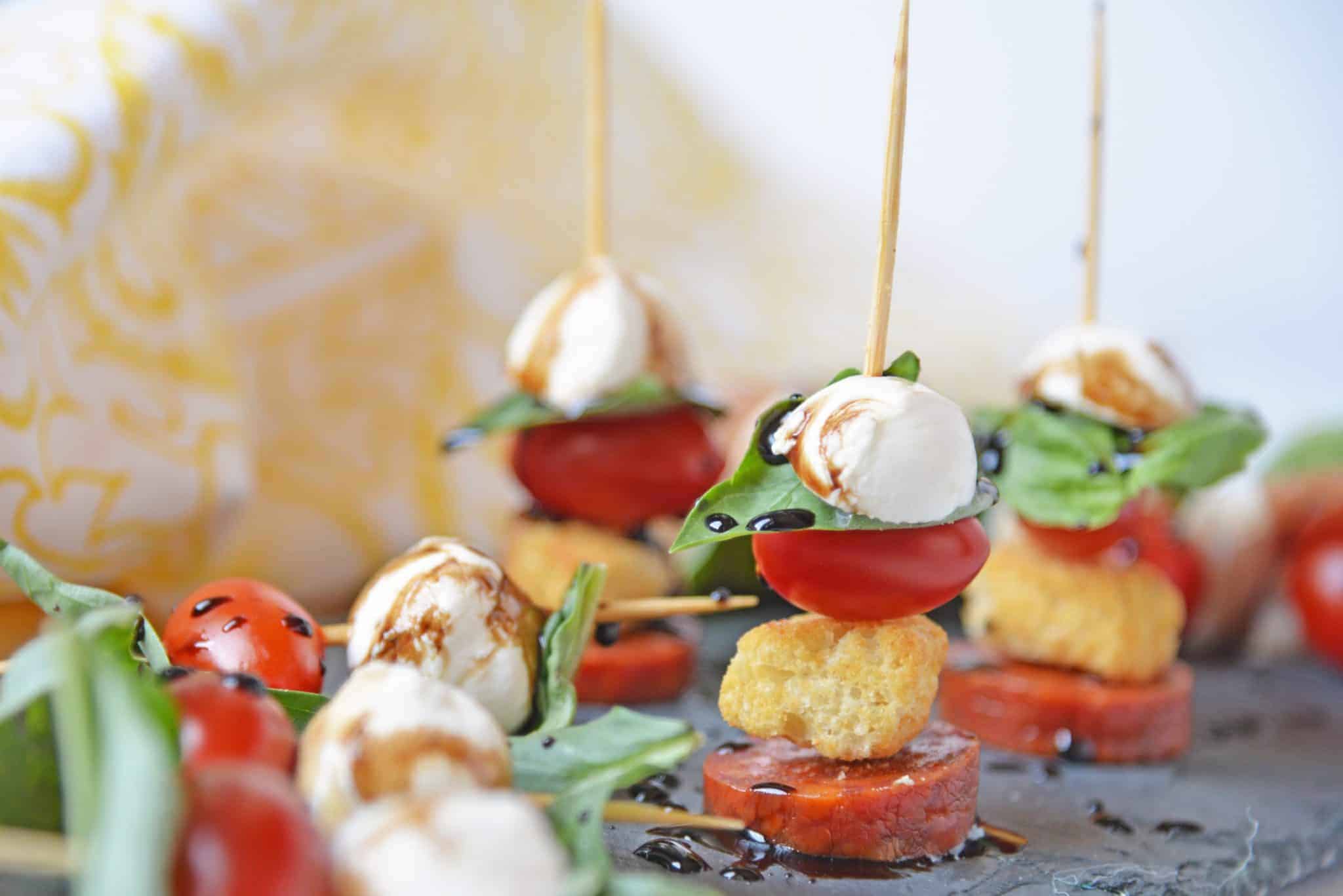 One thing I find is that people tend to pronounce Caprese incorrectly. They tend to say "Caprice" like the car, instead of pronouncing it "kuh-prey-sey," the correct way.
At least the American correct way.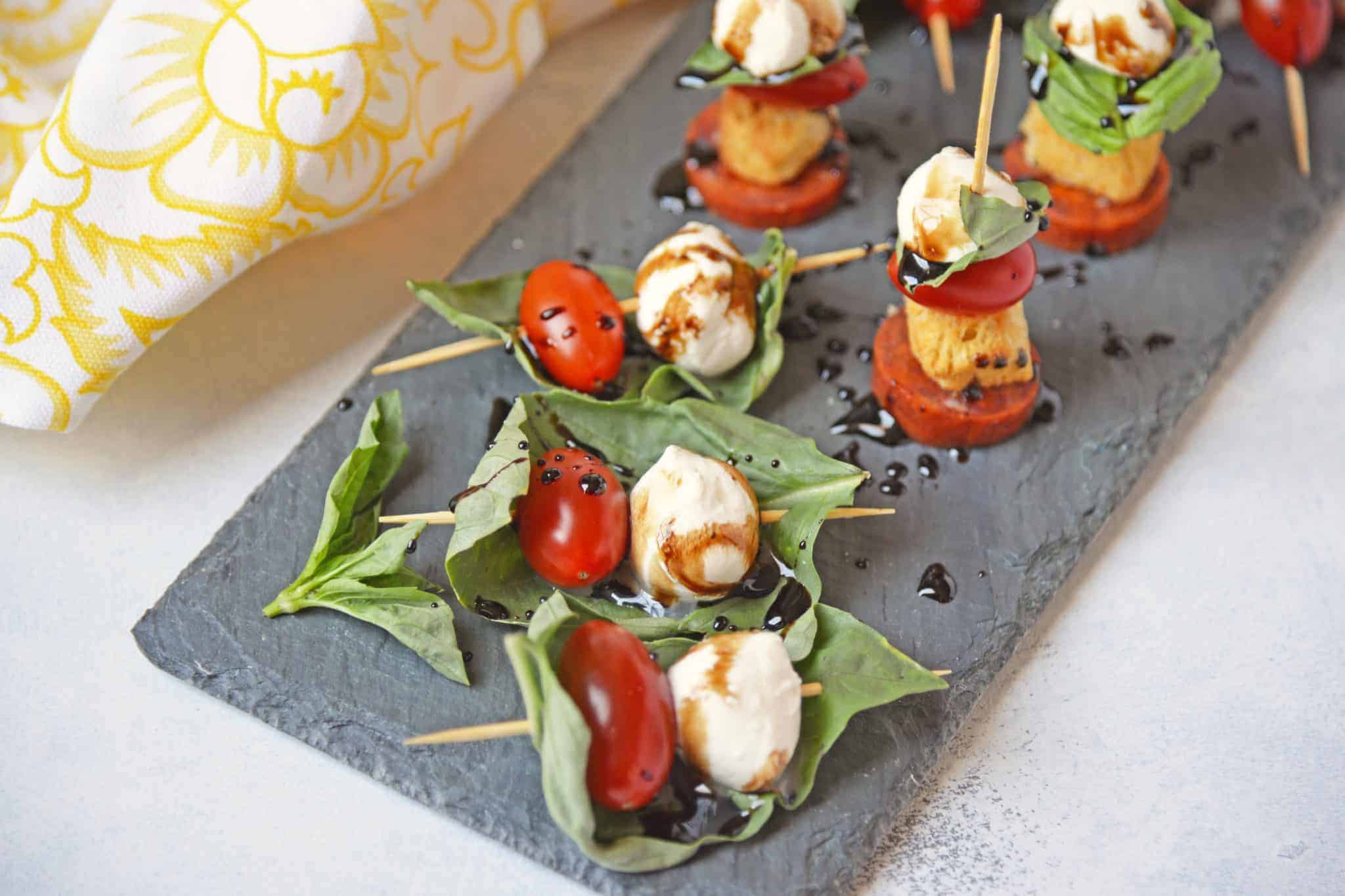 Most traditional Caprese salads are drizzled with nothing but really high-quality olive oil, but I really like the sticky sweetness of a balsamic reduction. The flavors are a classic pairing so it isn't really a far reach.
You can easily buy balsamic reduction at any grocery store or specialty market. Personally, I like to make my own. It's such a cinch.
To do it, buy a good quality balsamic vinegar and simmer on medium heat until it reduces to the point where it can coat the back of a spoon. No other ingredients, no other steps. It's that simple.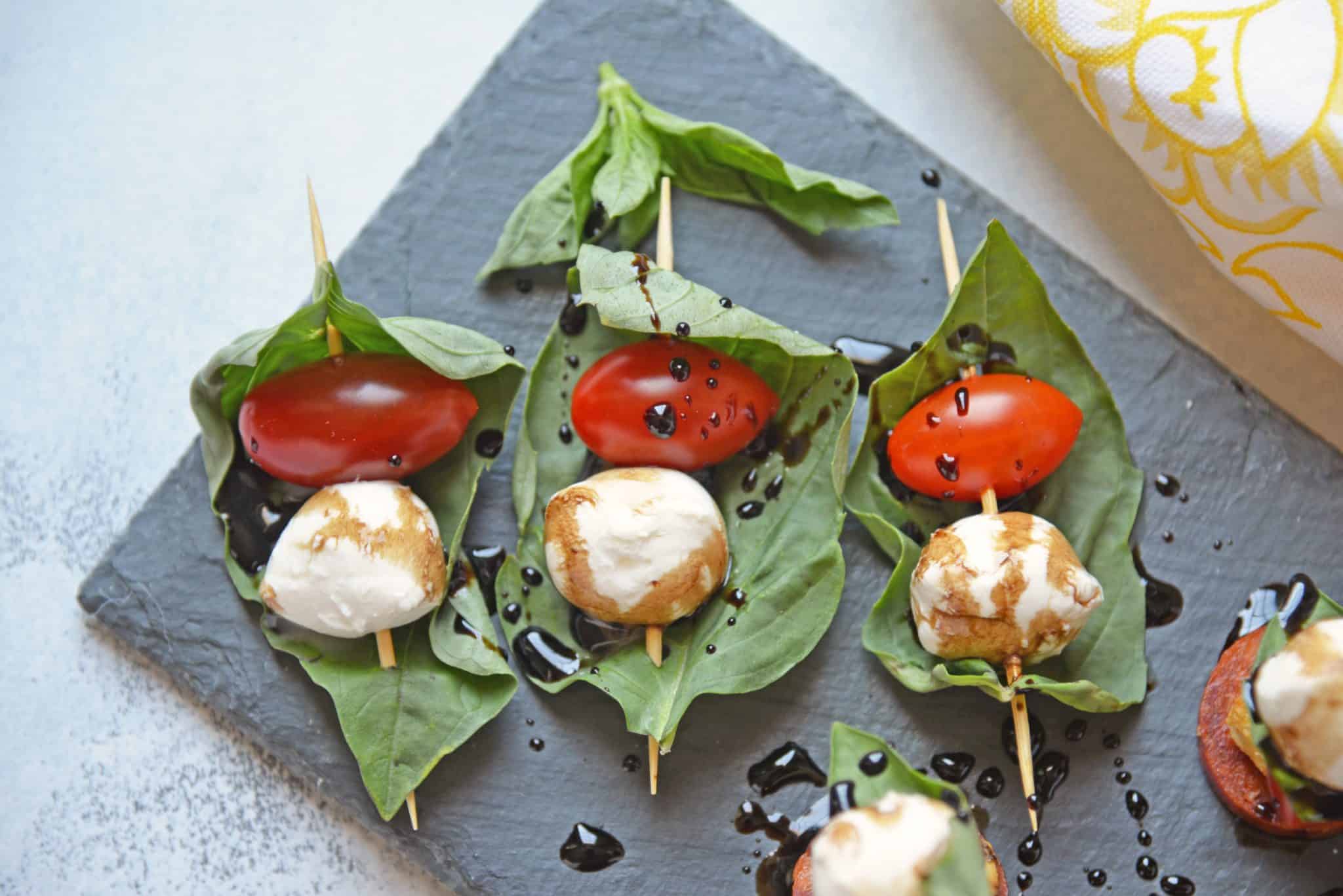 Most Caprese salads don't include meat, but I added some to make these little skewers a touch more substantial. They work well with pepperoni, but if you want to try some other cured meats go wild.
Prosciutto, salami, or a soppressata would all work wonderfully.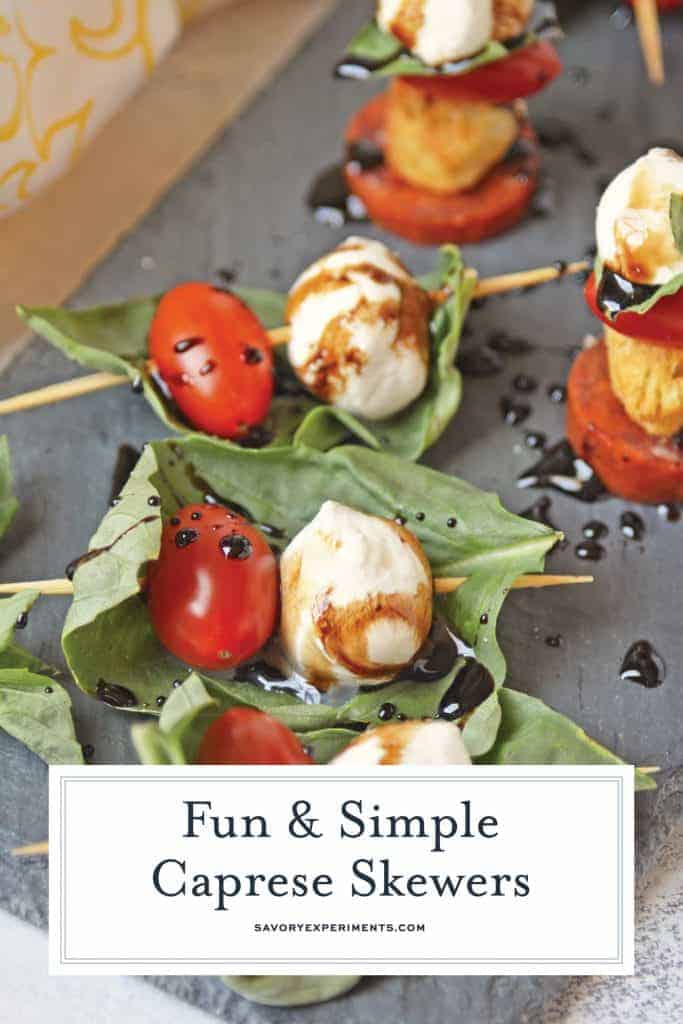 You don't have to stop at the skewers with this recipe. These ingredients would be great scattered over a bed of arugula to make a salad, on top of simple pasta, as a pizza topping or even between two slices of bread for a sandwich or a panini.
I decided to transform the traditional Caprese salad into skewers so I could serve them as an appetizer. They are a little more mobile and allow your guests to mingle before sitting down at the table.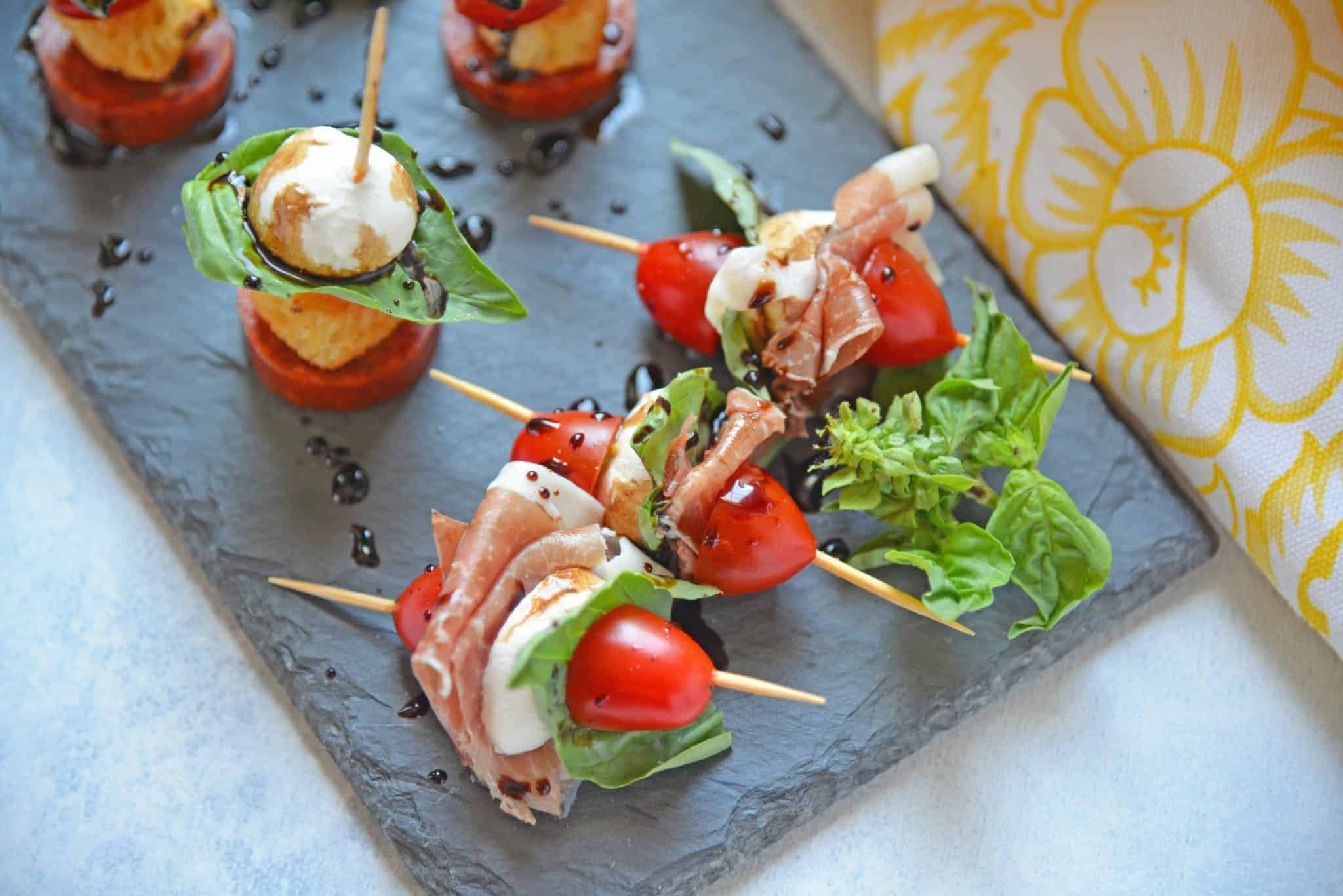 I basically made Caprese salad in bite-sized snacks! They're so easy to make you'll say "why didn't I think of that?!"
Coming up with ideas that turn a full-blown entree-sized dish is a personal hobby of mine. Each skewer is a bite or two. Perfect for a quick taste. Truth be told, I usually end up eating enough of them to equal a whole salad.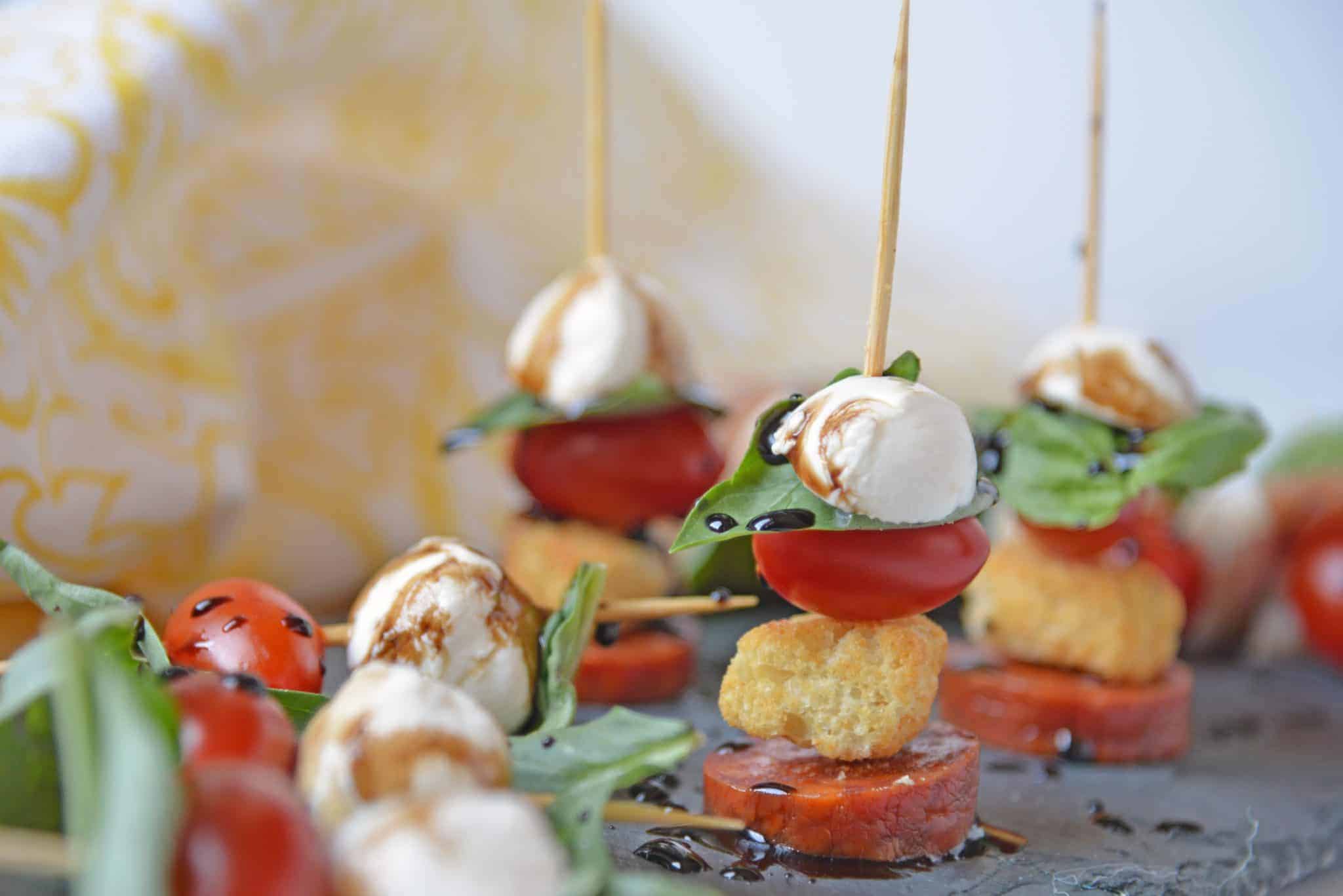 These appetizers will fly off of the tray you serve them. Try different combinations on different skewers if you are feeling adventurous.
Passion Fruit Caprese Salad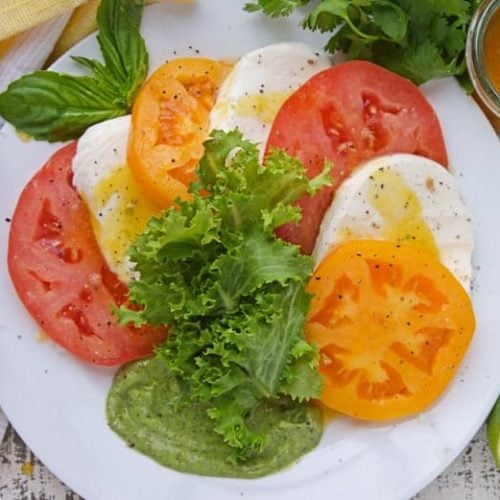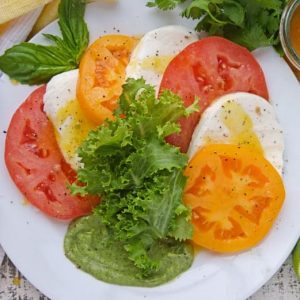 Passion Fruit Caprese Salad, a summer salad offered by Omni Hotels & Resorts, combines a sweet and spicy serrano-passion fruit dressing and avocado spread with a traditional Caprese salad.
Caprese Quesadillas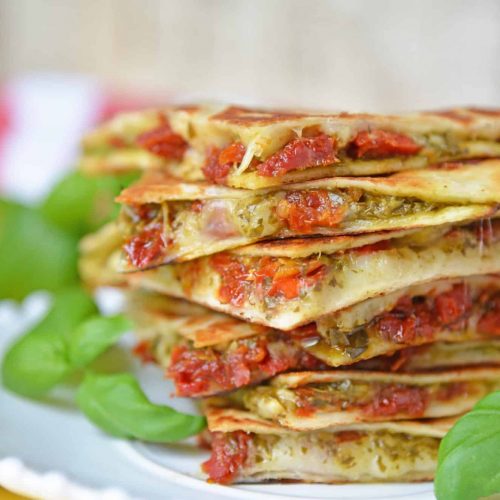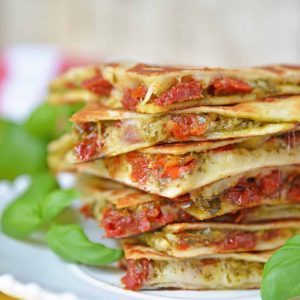 Caprese Quesadillas combine homemade pesto with sun dried tomatoes and gooey mozzarella cheese. Serve for lunch, dinner or even as a party appetizer!
Hot Caprese Dip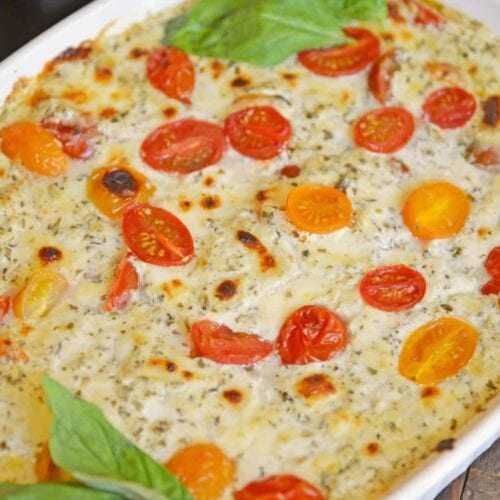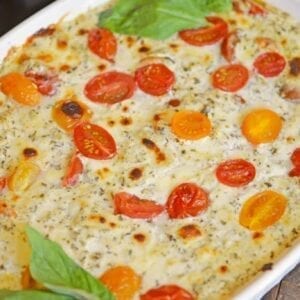 Hot Caprese Dip is a party appetizer favorite using mozzarella, pesto and sweet tomatoes. An easy appetizer your guests will love!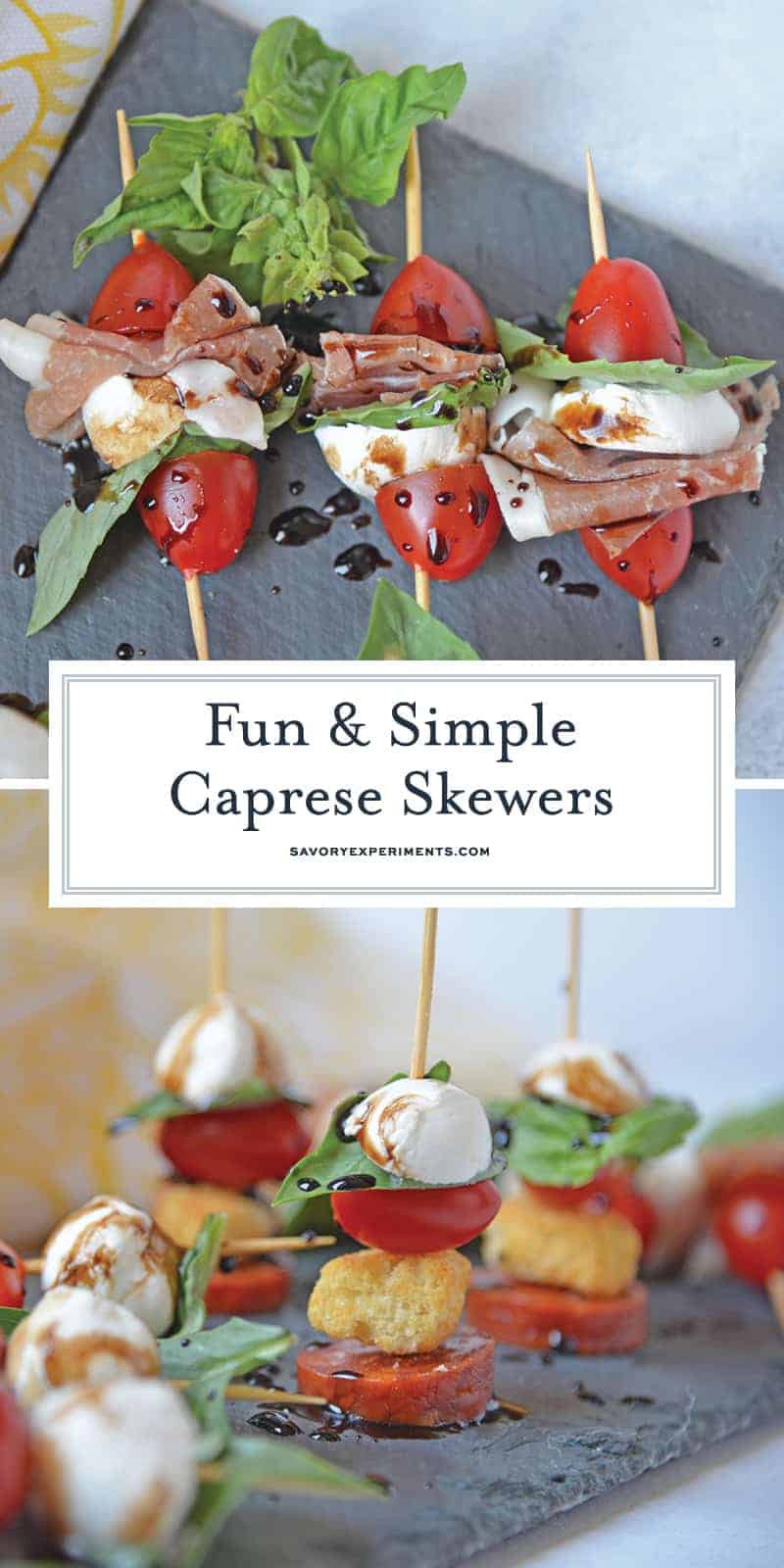 ---
Get our FREE 8 Day E-Course on How to Be a Better Home Cook. Sign up HERE!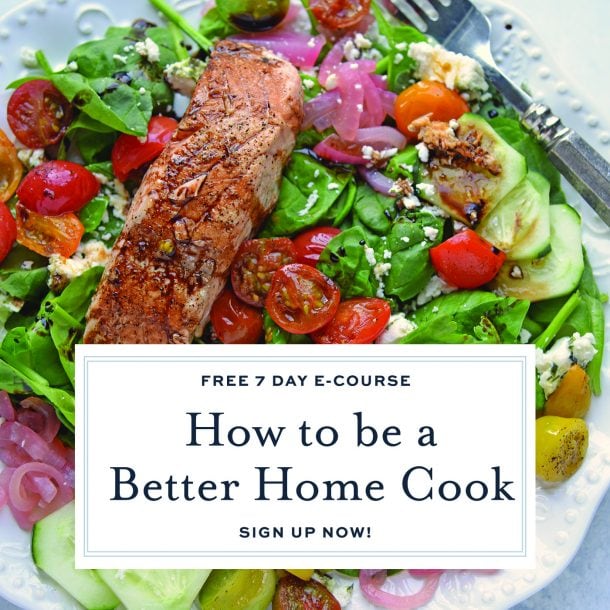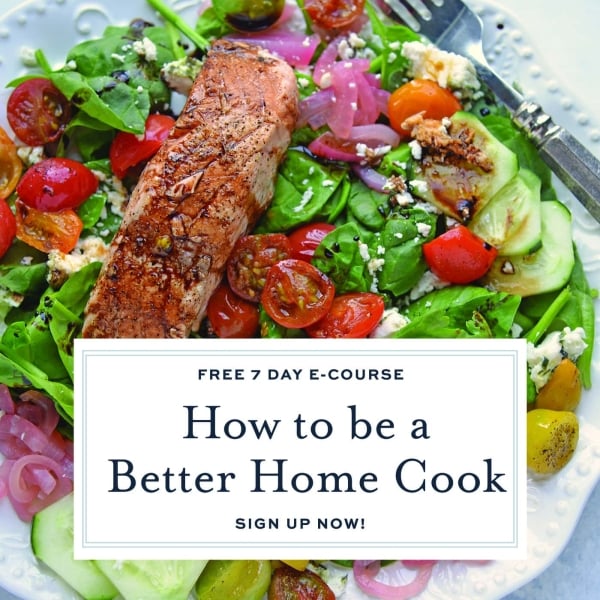 CONNECT WITH SAVORY EXPERIMENTS!

Be sure to follow me on social media, so you never miss a post!

Facebook | Twitter | Youtube 
 Pinterest | Instagram 
---
Caprese Skewers
Caprese Skewers are the perfect party appetizer made with fresh mozzarella, basil, tomatoes, garlicky croutons, and zesty pepperoni, all drizzled with a tangy balsamic reduction sauce!
Instructions
Layer mozzarella cheese, basil and halved cherry tomato on each toothpick. Add a crouton to half of the skewers. Add thick-cut pepperoni to the other half, using them as a base to stand them up.

Before serving, drizzle with balsamic reduction sauce.

If you've tried this recipe, come back and let us know how it was!
Nutrition
Calories:
89
kcal
|
Carbohydrates:
1
g
|
Protein:
6
g
|
Fat:
6
g
|
Saturated Fat:
3
g
|
Cholesterol:
22
mg
|
Sodium:
180
mg
|
Potassium:
60
mg
|
Sugar:
1
g
|
Vitamin A:
295
IU
|
Vitamin C:
4
mg
|
Calcium:
146
mg
|
Iron:
0.3
mg