Planning food for a party can be a daunting task. But with these mini slider sandwich recipes, your party food just got SO much easier!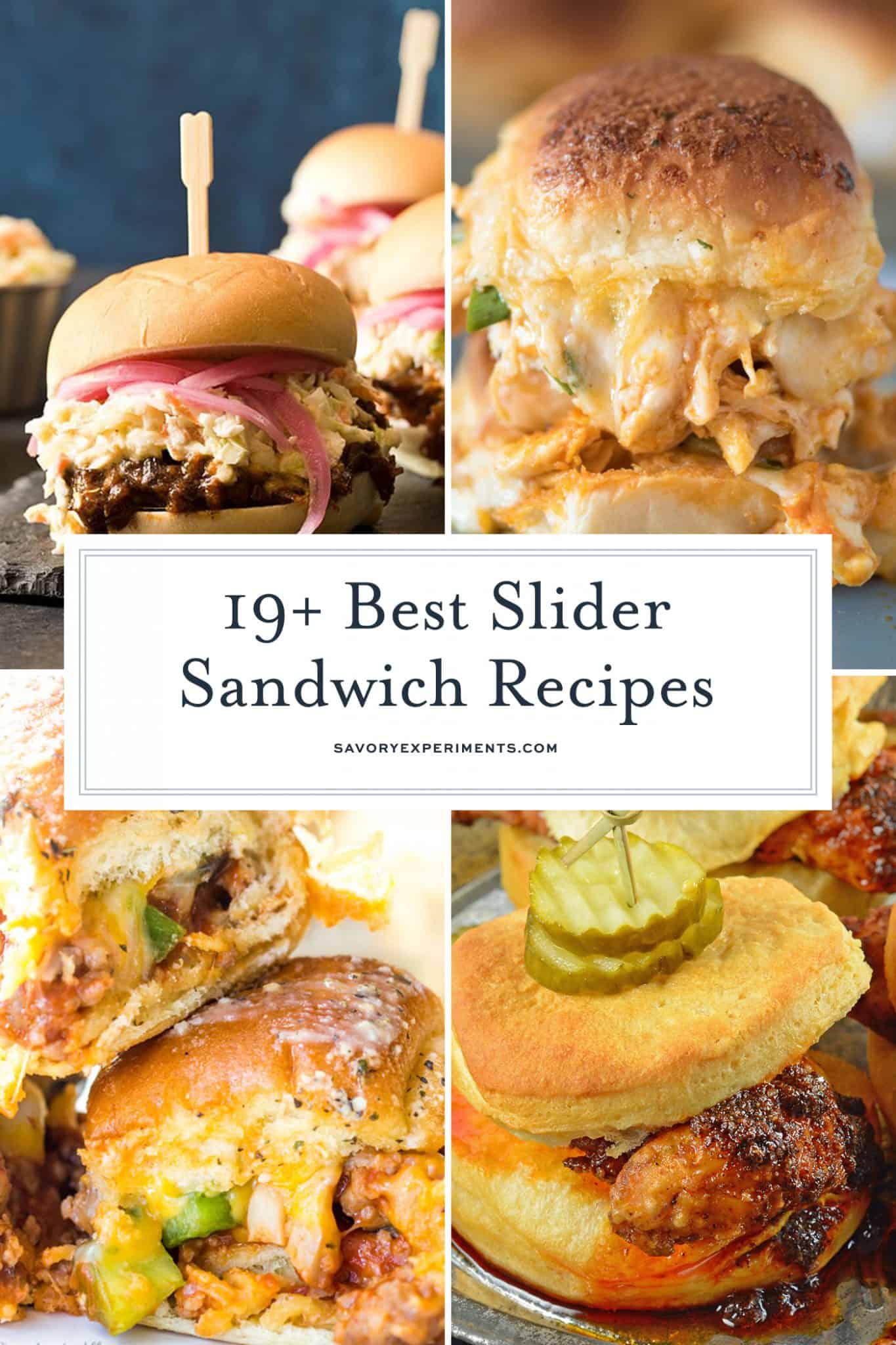 Whether you're looking for a party appetizer or a game day snack, these slider sandwich recipes are perfect! These mini slider sandwich recipes are sure to win over any crowd.
Finger foods are what I tend to lean towards when creating my party menus. However, most finger foods are pretty light and they usually leave you wanting more.
That's why I love slider sandwich recipes! A finger food that has lots of substance – you get the best of both worlds! These recipes are some of my favorites.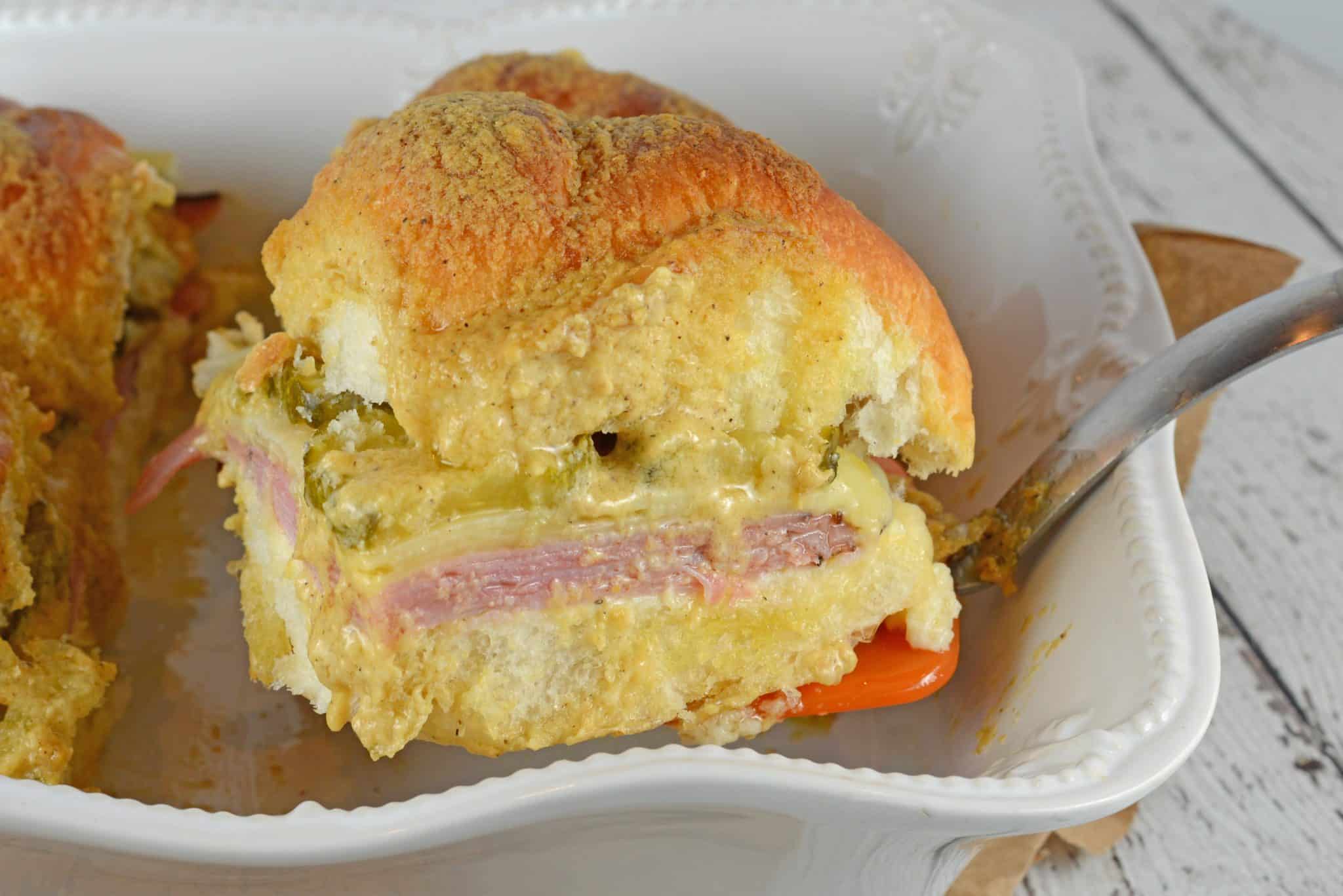 These Cuban Sliders are a twist on traditional Cuban sandwiches, layered with ham, cheese, pickles and lots of flavor!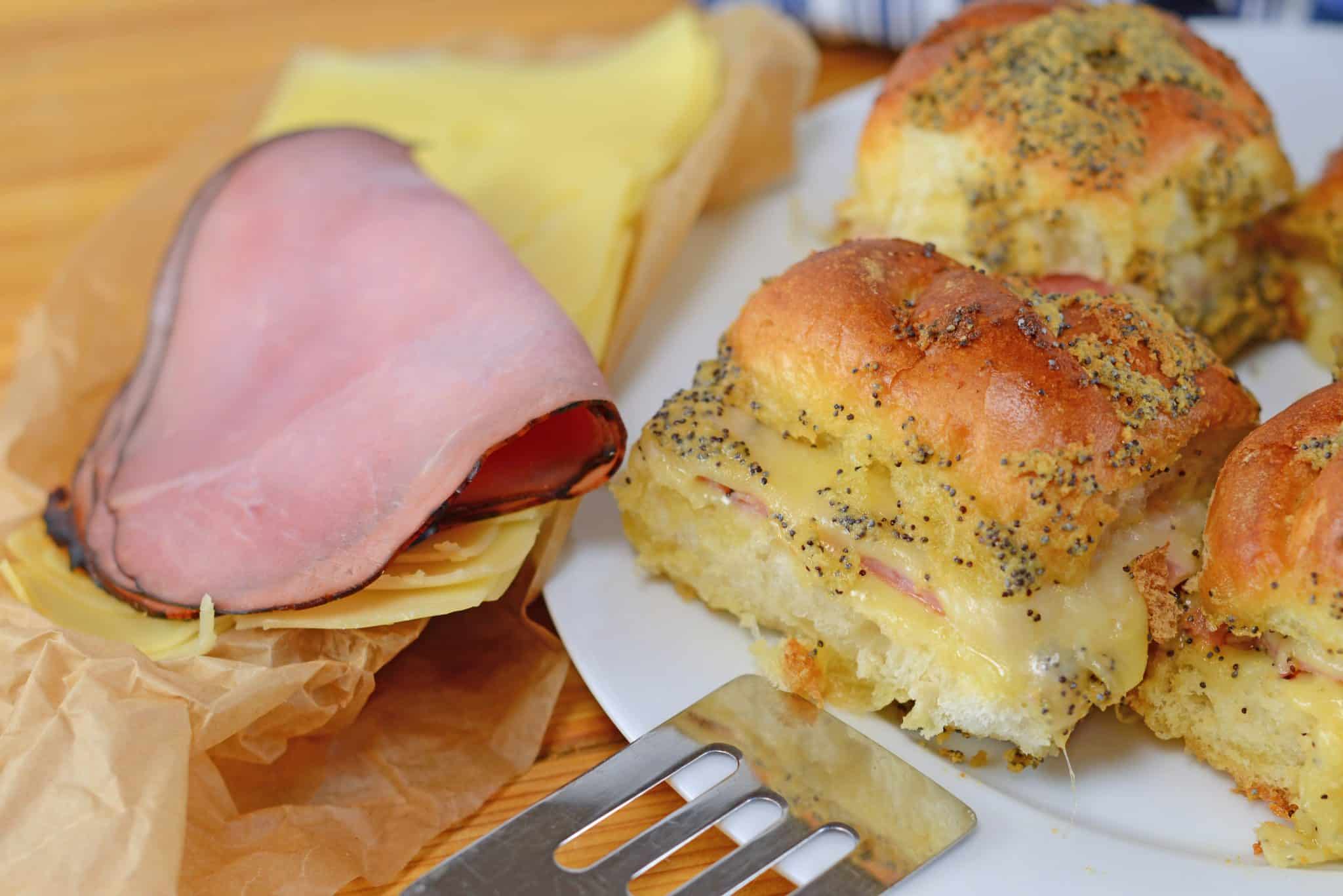 Ham and Cheese Sliders are easy, cheesy and delicious! One of the best slider sandwich recipes for parties of all types, from baby showers and birthday parties to holiday parties and casual family get-togethers!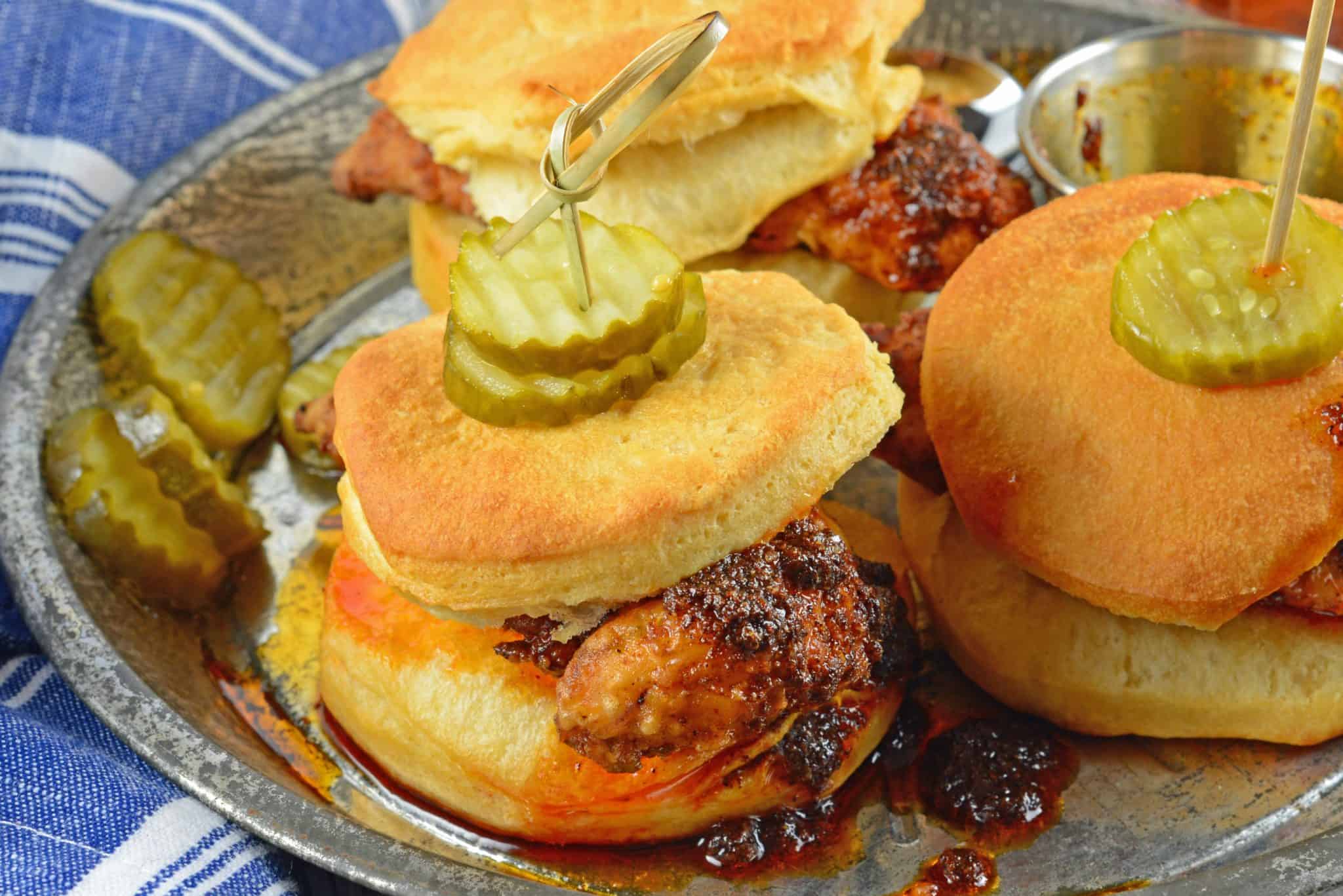 Nashville Hot Chicken Sliders are perfect as a dinner, snack or appetizer. Crispy fried chicken dredged in spicy hot sauce served on buttery buttermilk biscuits with sweet and spicy pickles!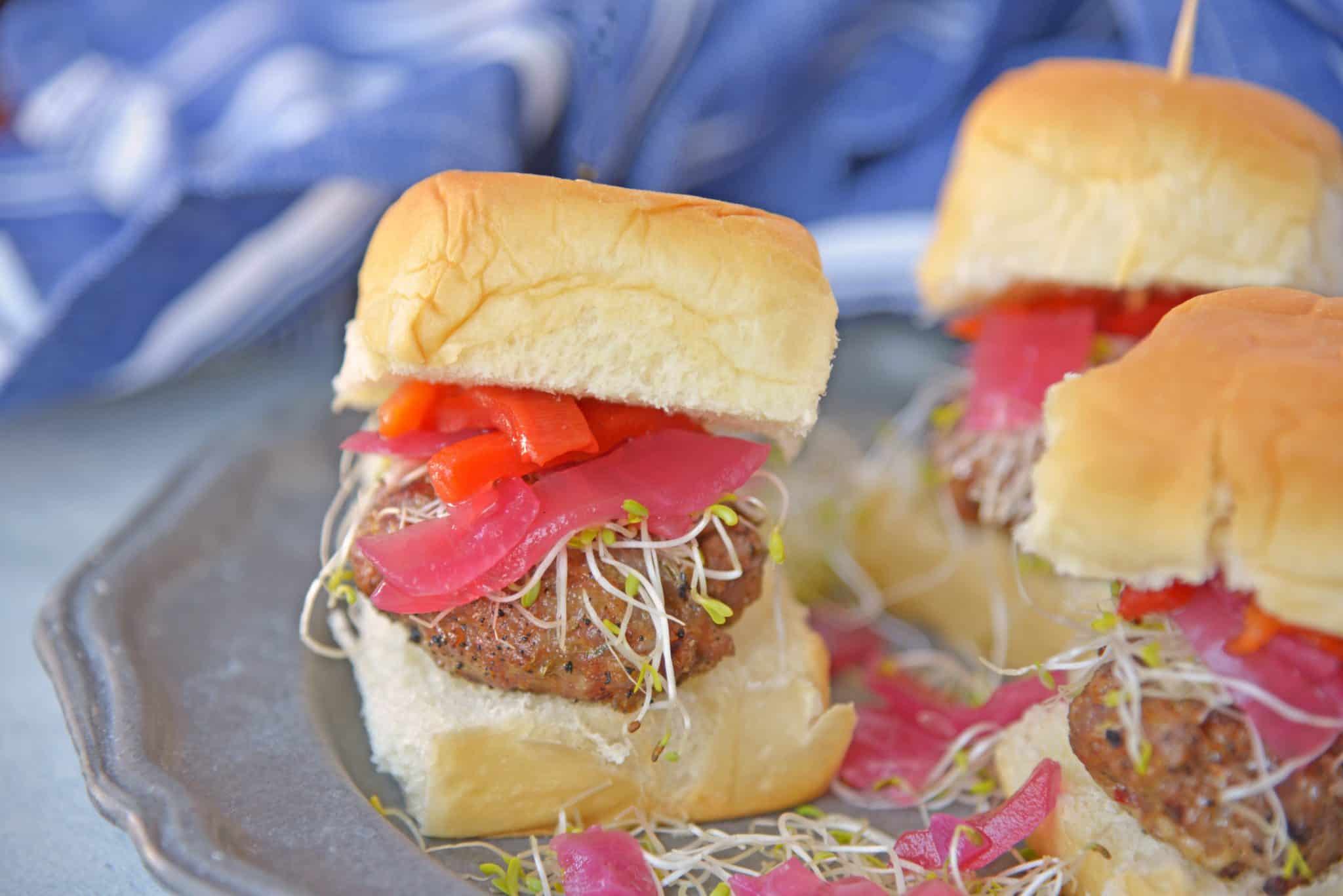 These Italian Sausage Sandwich Sliders are easy to prepare and even easier to eat. Featuring pork sausage and Hawaiian rolls, they are sure to impress!
These Cheesy Pizza Sliders are perfect for parties, appetizers or snacks. Use whatever topping you like!
Sausage and Sauerkraut Sliders are also at the top of my list!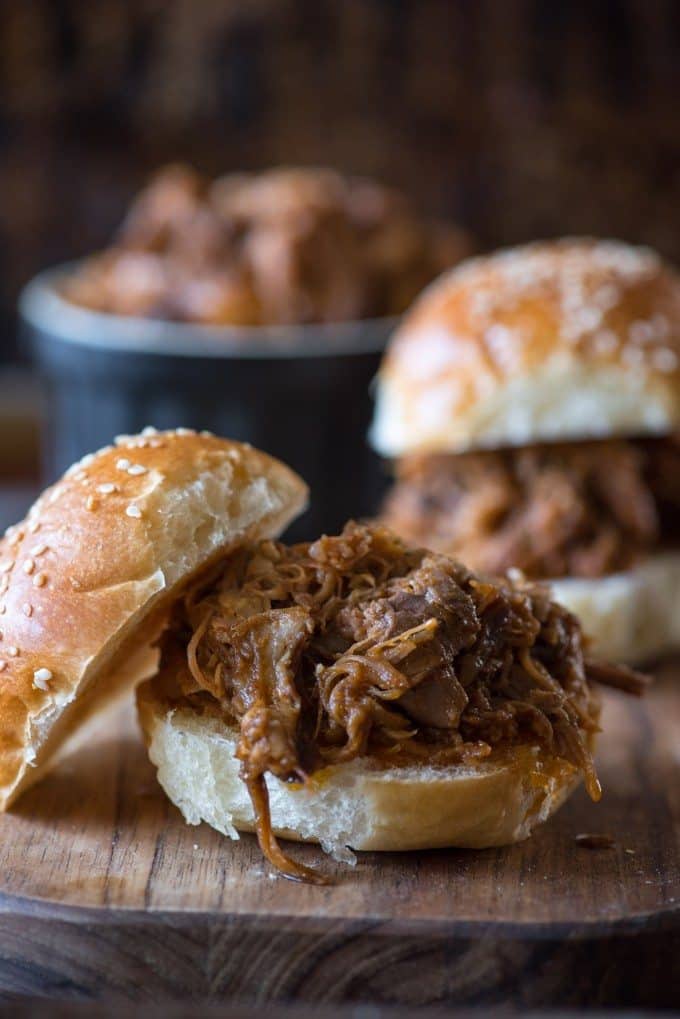 You are going to love how easy these Slow Cooker BBQ Pork sliders are! Throw it in the slow cooker and you'll have juicy pork ready in no time! You can find the recipe here.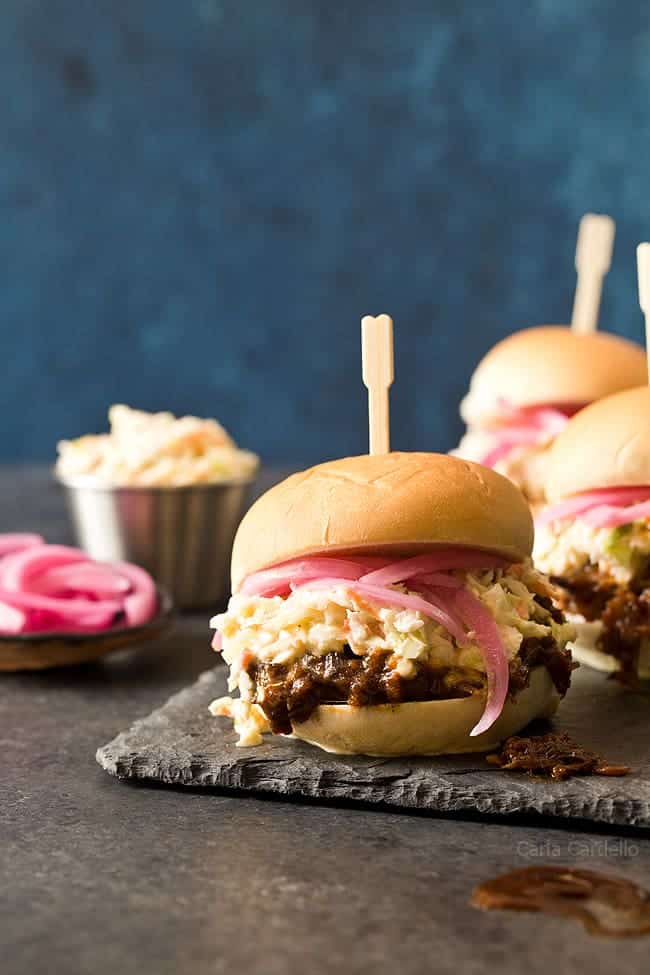 In the mood for barbecue but don't want to turn on the oven? These small batch Slow Cooker Shredded Beef Sliders with an easy homemade barbecue sauce and coleslaw will do the trick! You an find the recipe here.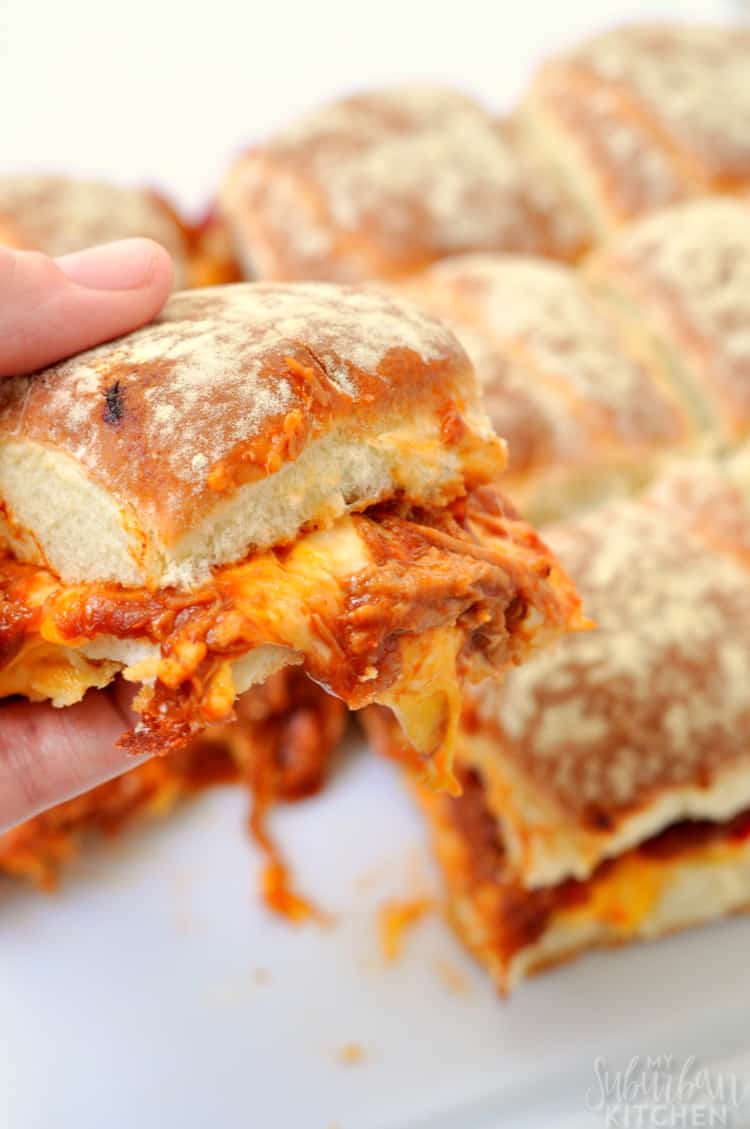 These Pulled Pork Pimento Cheese Sliders are a game day necessity! They get an amazing hit of extra flavor thanks to pimento cheese spread! You can find the recipe here.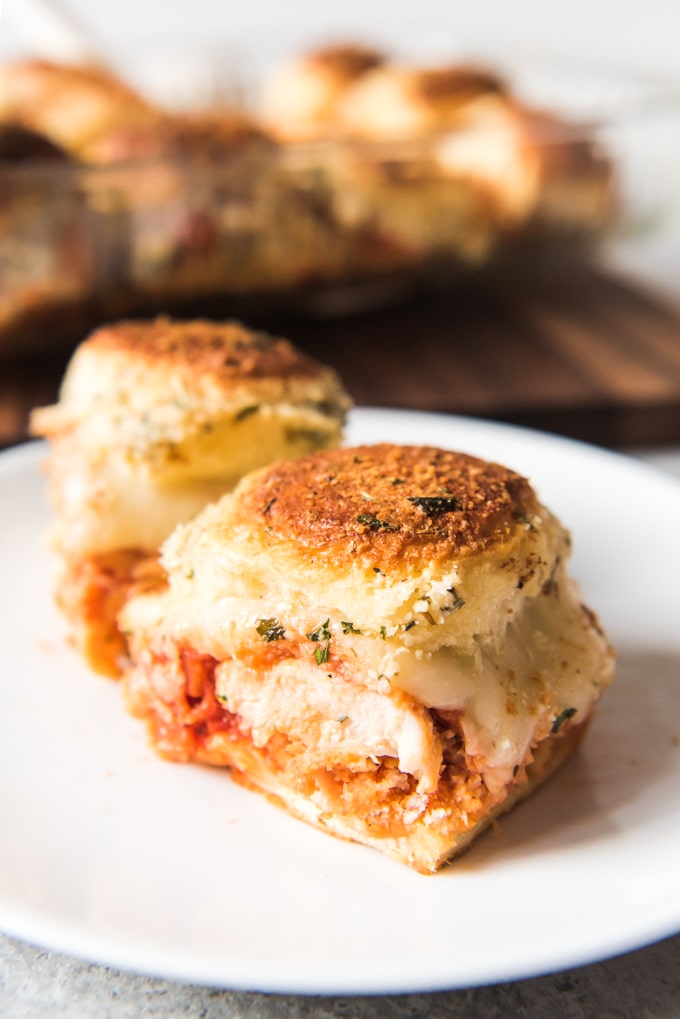 These cheesy Chicken Parmesan Sliders are an easy game day party appetizer or a dun weeknight meal that the entire family will enjoy! You can find the recipe here.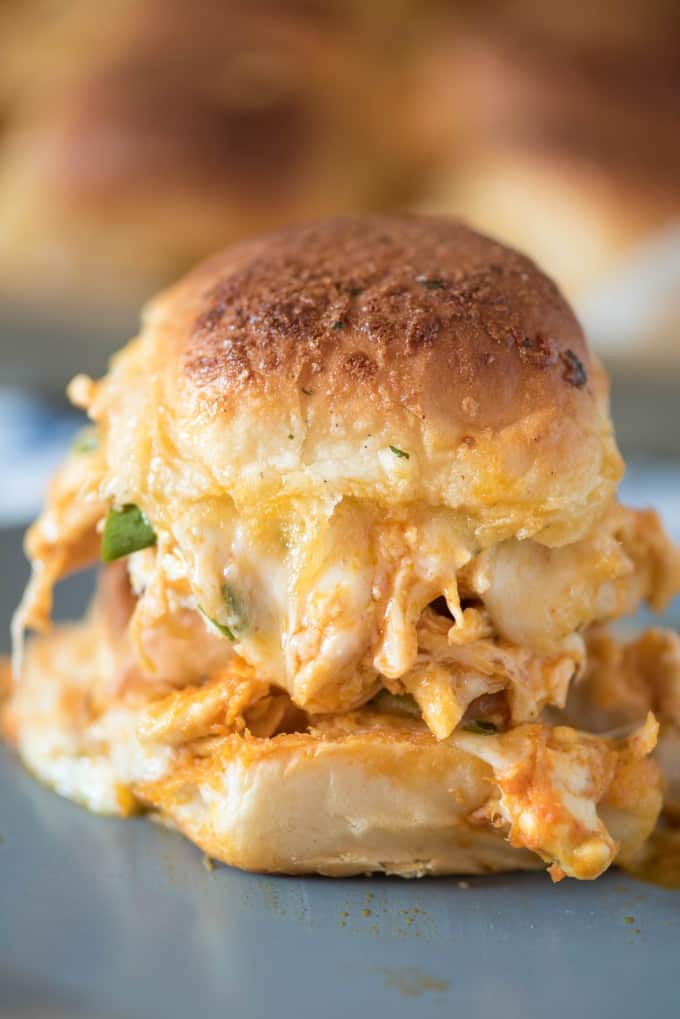 These slider-style Buffalo Chicken Sandwiches are the perfect party food, and a great twist on the popular ham and cheese party sandwiches! You can find the recipe here.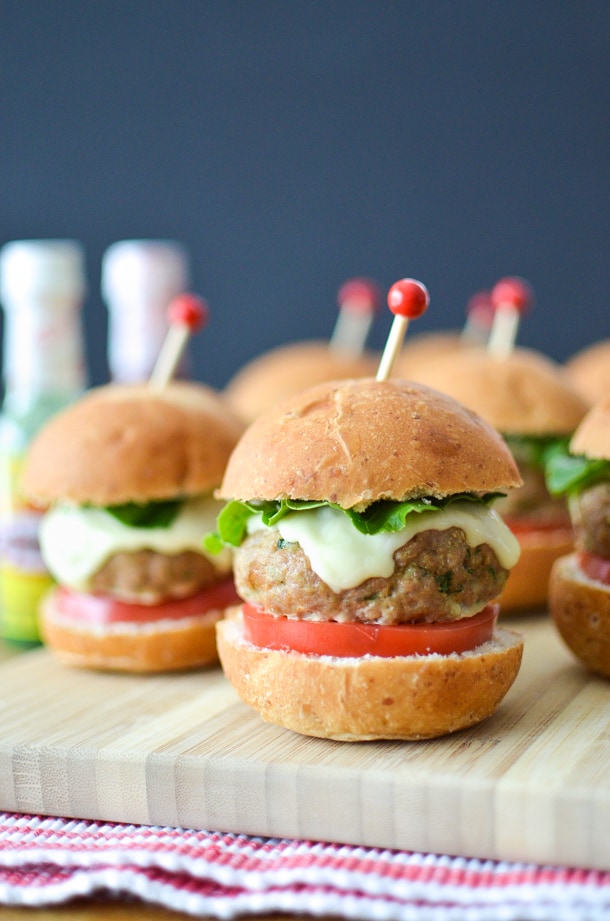 These spicy Mexican Chicken Sliders just might be your new MVP for game day! You can find the recipe here.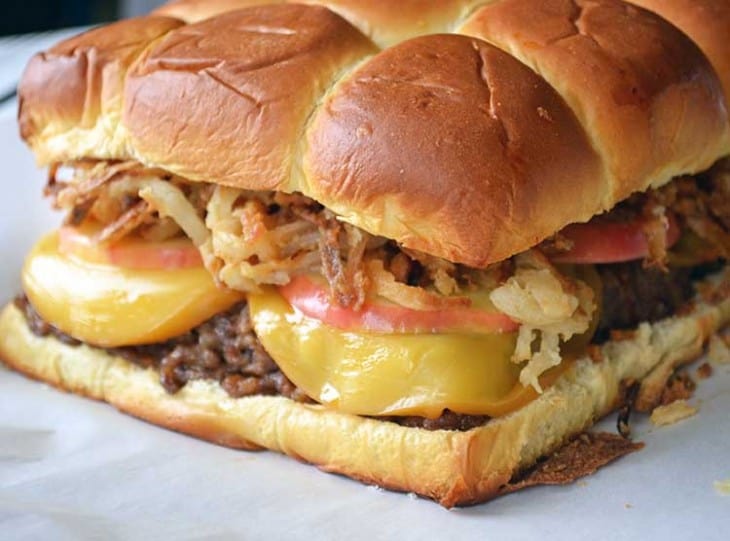 These Sausage Apple Sliders w/ smoked gouda & homemade fried onions have the perfect amount of savory and sweet! You can find the recipe here.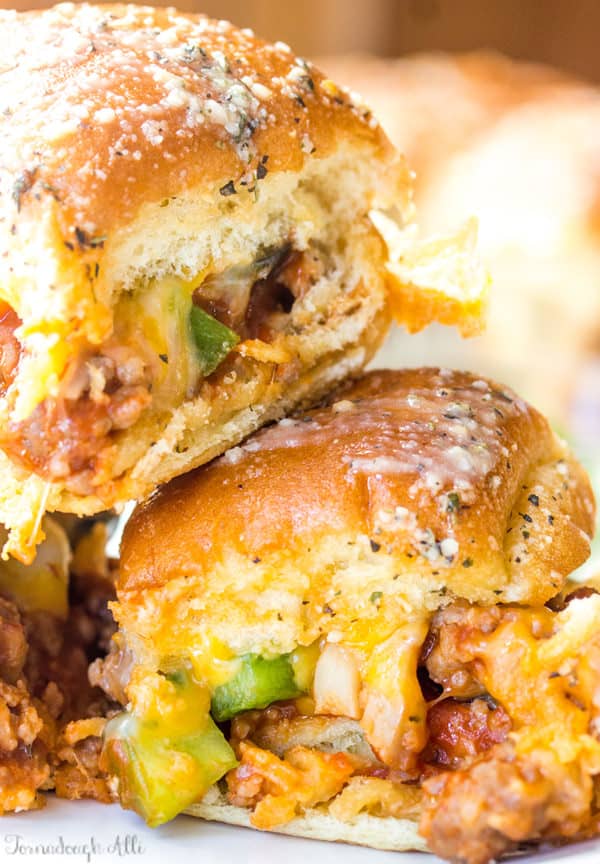 If you love pizza then these Supreme Pizza Sliders are just what you need. It takes the traditional favorite and turns them bite sized! You can find the recipe here.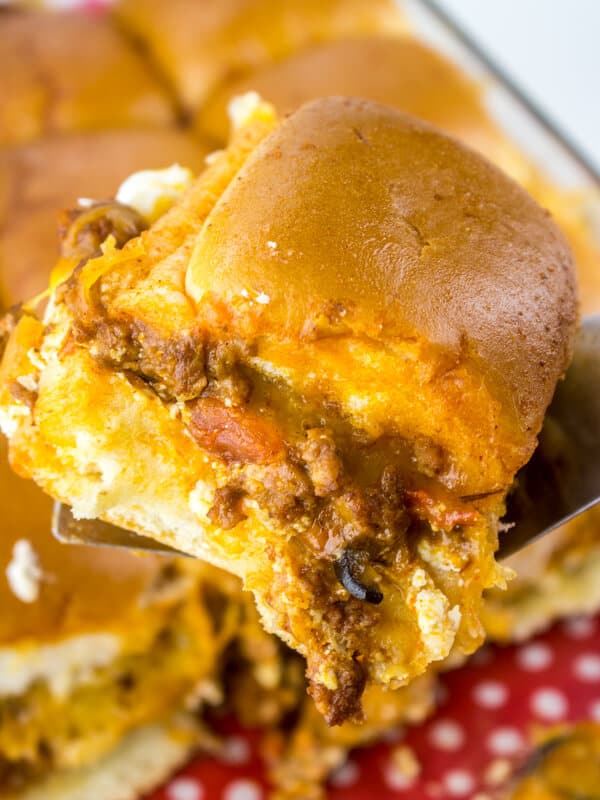 Gooey, melty with a little kick these Cheesy Taco Sliders are the PERFECT addition to your next fiesta! You can find the recipe here.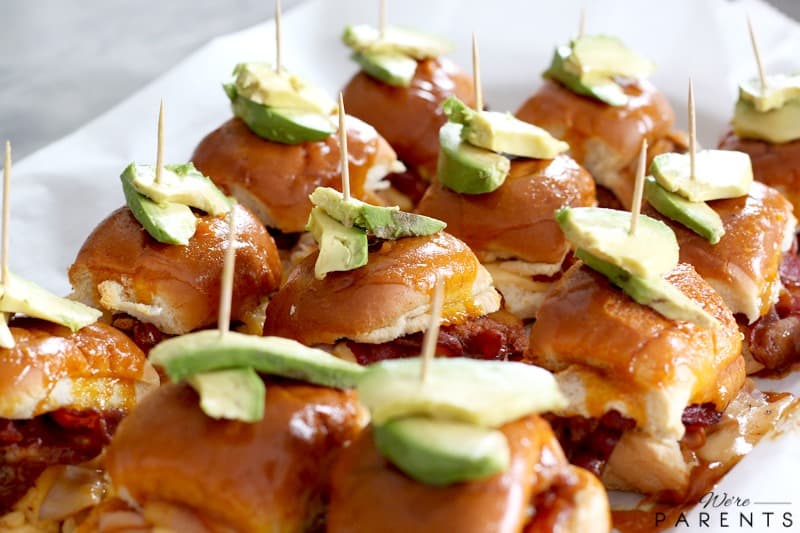 These Honey Mustard BBQ Bacon Turkey Sliders are so easy, you won't believe it! They are perfect for any party or get together! You can find the recipe here.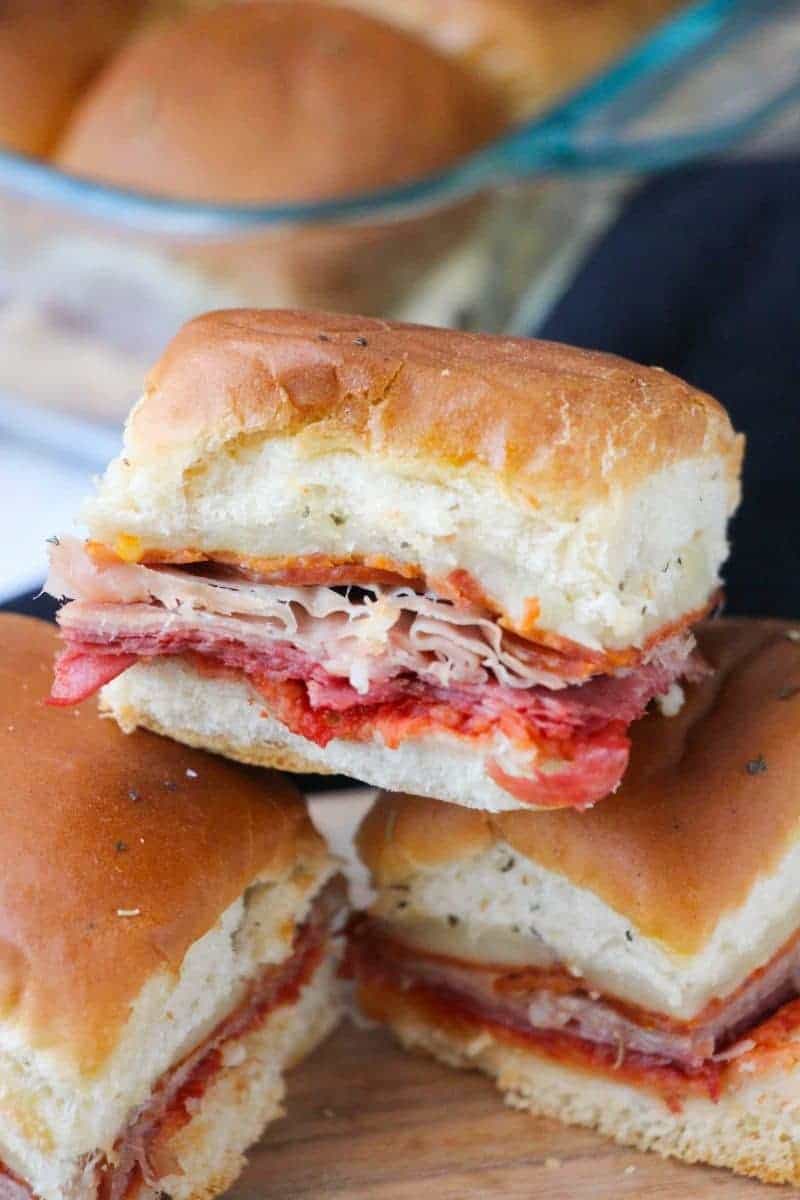 Packed with salami, pepperoni, prosciutto, mozzarella, tomato sauce, these tasty Italian sliders are an easy to make one-dish recipe! You can find the recipe here.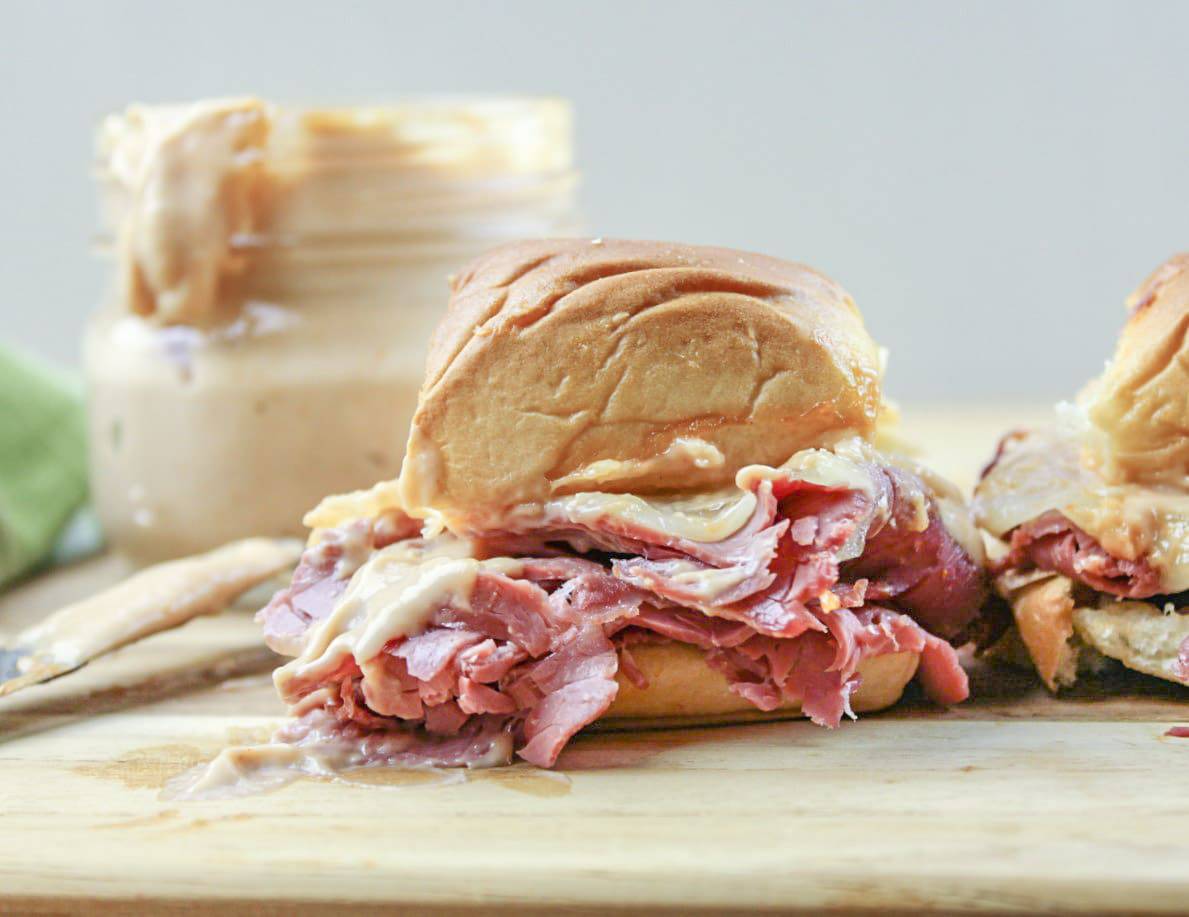 These easy to make Corn Beef Sliders with Horseradish Sauce are savory and packed with great flavors. The creamy horseradish sauce give these sliders a subtle kick that's the perfect compliment to the corned beef! You can find the recipe here.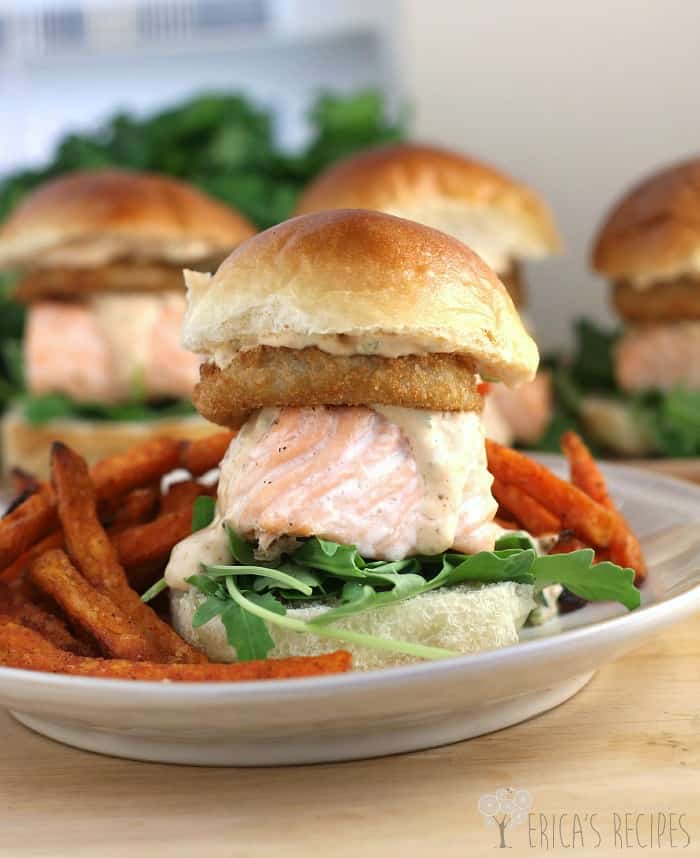 Cajun Salmon Sliders with peppery arugula and kicked up remoulade, topped off with a crunchy onion ring! You can find the recipe here.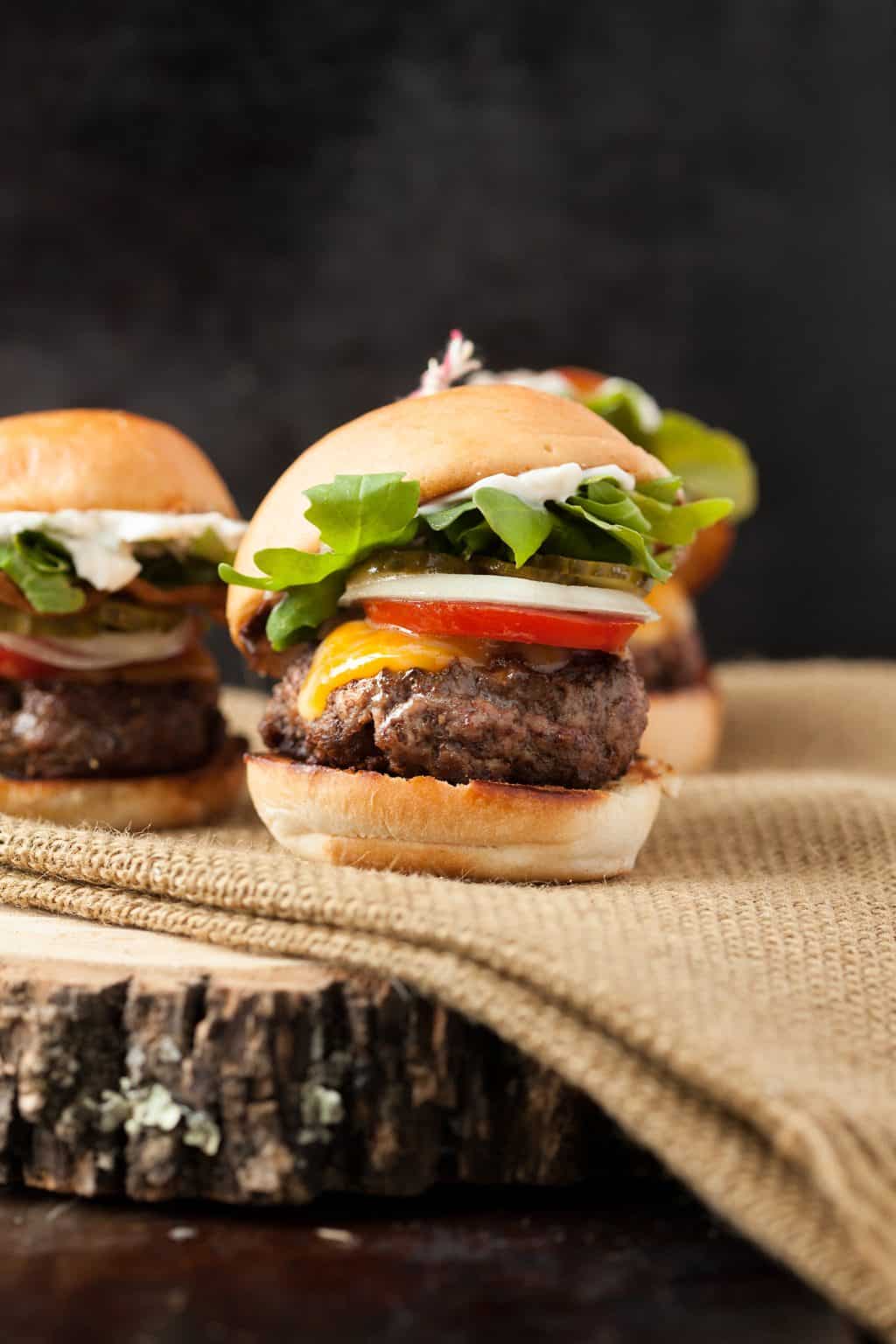 Easy bacon cheeseburger sliders are a great way to enjoy an American classic on a small scale. Make 5 or 50 for a crowd for a fun appetizer during the game or as a just-right size for the kids! You can find the recipe here.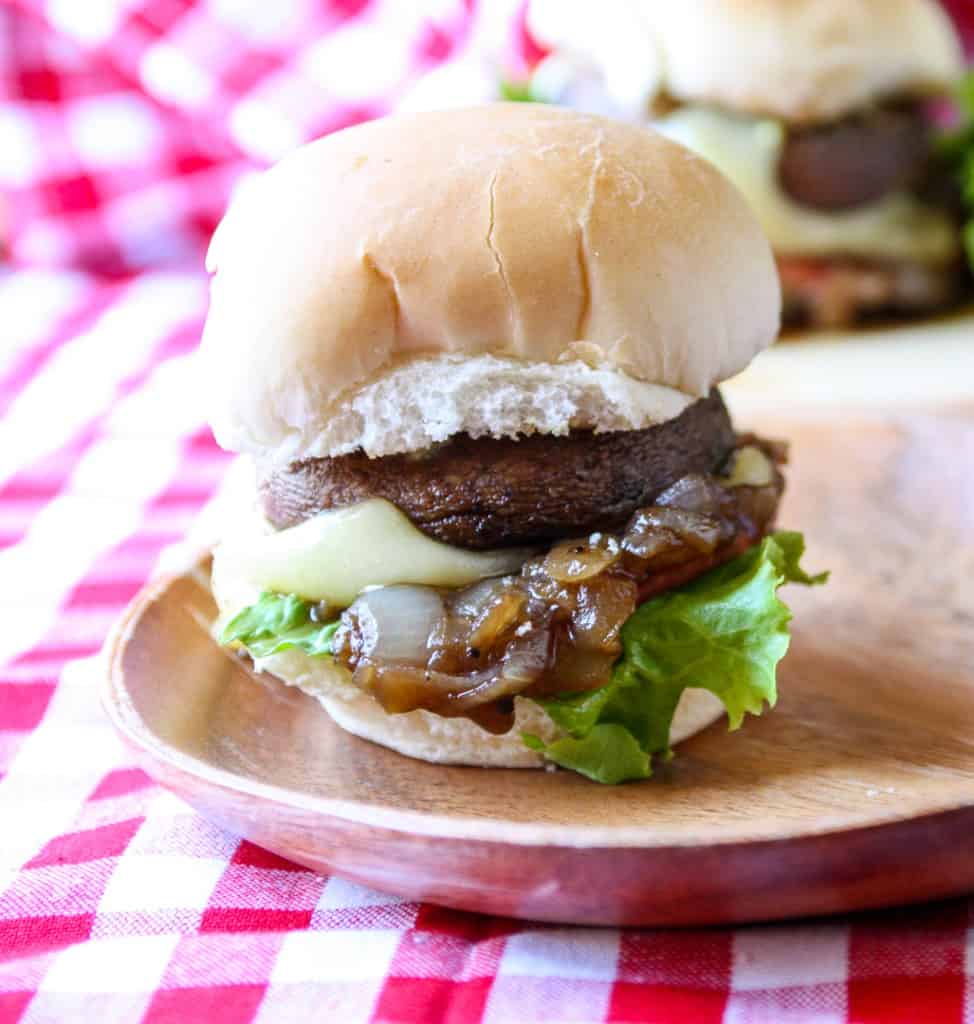 Canadian mushrooms, Quebec Oka Cheese, Maple Caramelized Onions, and Canadian Bacon make these Portobello sliders absolutely delicious! You can find the recipe here.
If you liked these slider sandwiches, check out these other sandwich ideas: