If you have been looking for the perfect sirloin steak marinade, you can stop right here. Just think, balsamic + whiskey + grilled sirloin! The Balsamic Whiskey Sirloin steak is top notch and delicious.

In just under 30 minutes, this tender and juicy Balsamic Whiskey Sirloin is grilled and ready to eat. What could be better?
Under 5 ingredients and less than 30 minutes to get a tender, flavorful piece of meat? Yes, it is 100% percent possible.
The whiskey infuses the sirloin with its strong and sweet flavor. The edges and the thinner parts of the steak will be packed with flavor while the thicker sections will be pure beef.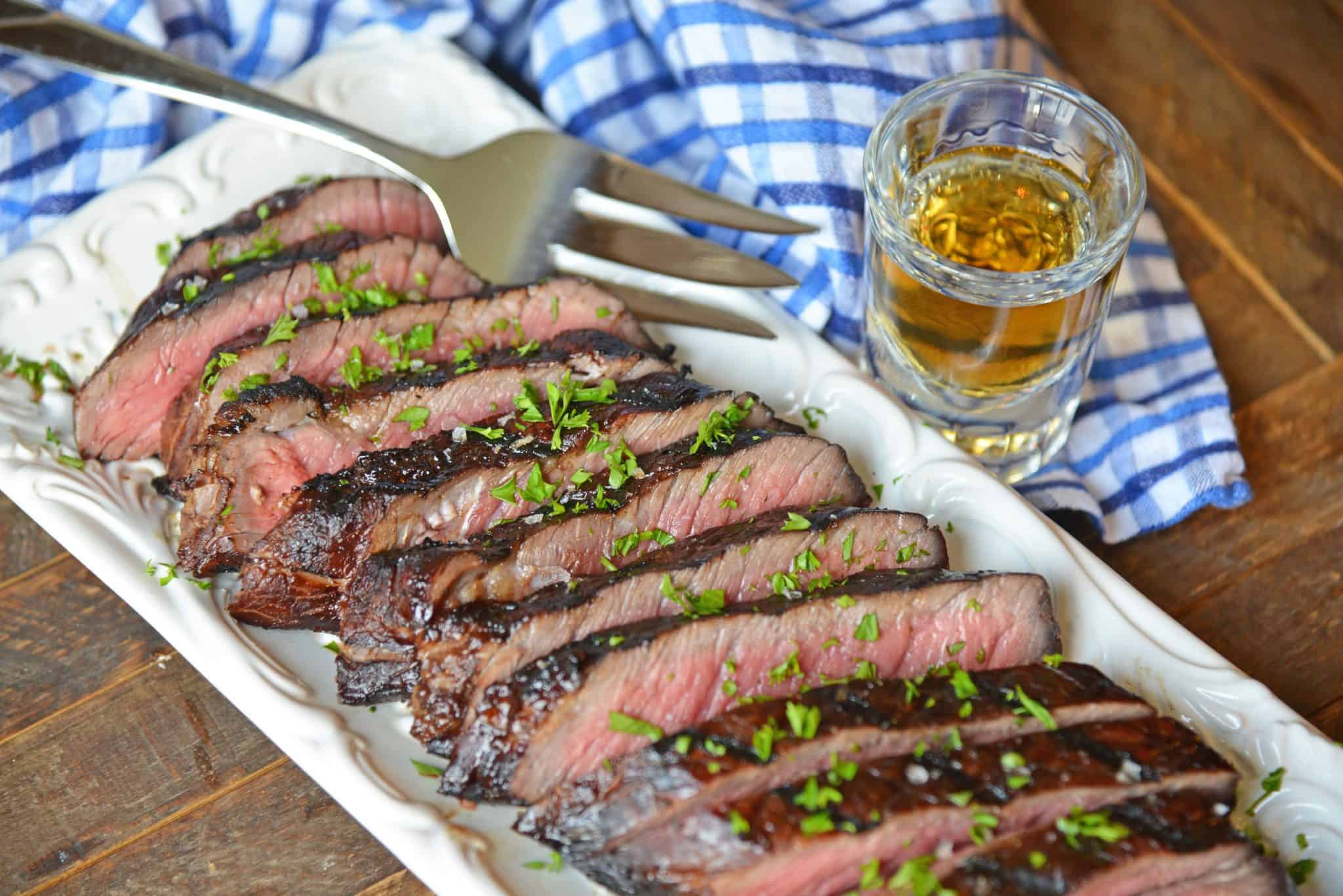 The beauty of this is recipe is the short marination time. If you leave it too long, the flavors of the whiskey and the balsamic vinegar will overpower the steak.
During the marination, the acidity from both the whiskey and the balsamic vinegar work to tenderize the sirloin. Translation: succulent, juicy steak!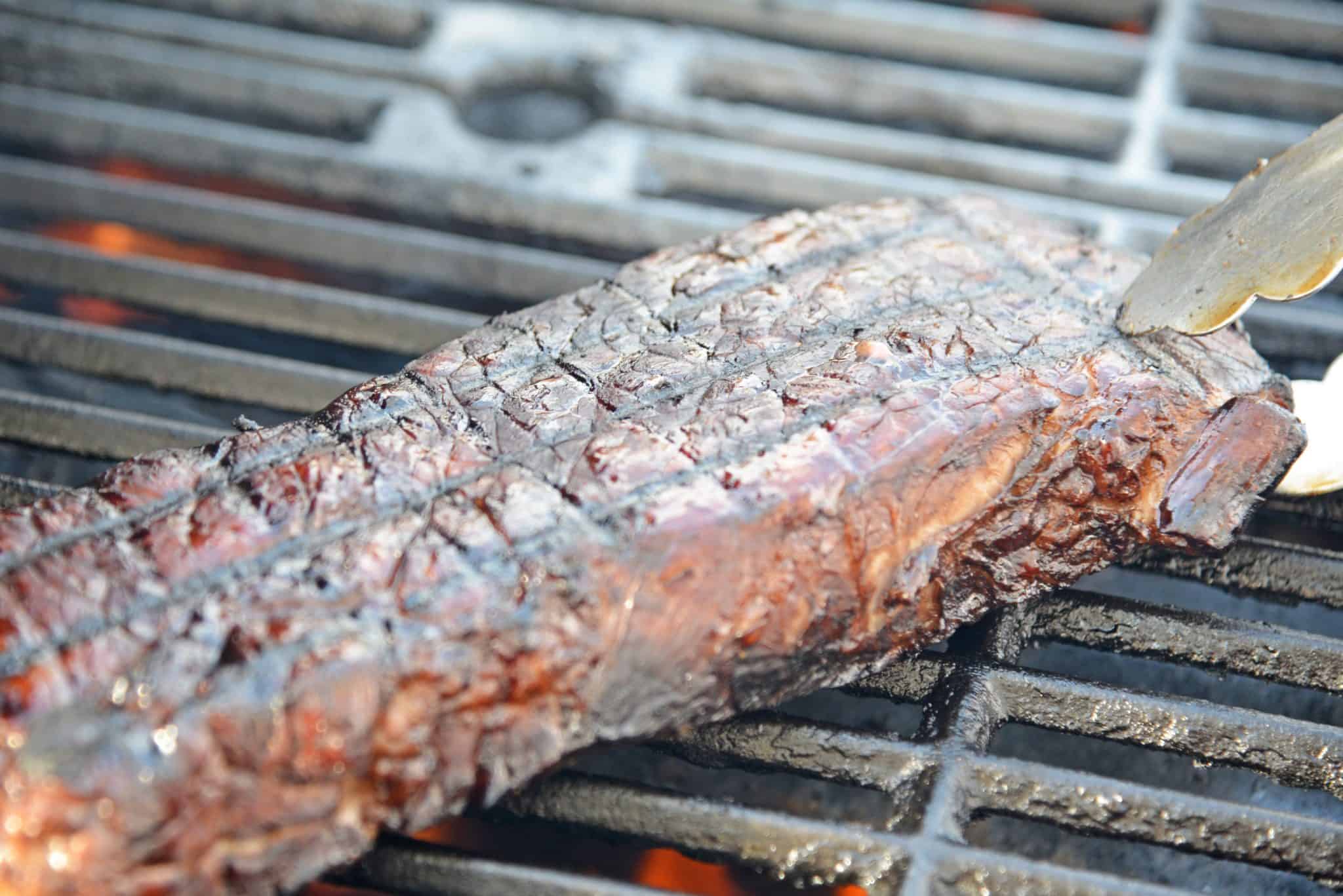 If you don't have a grill, you can transform this grilled sirloin steak into a sirloin roast recipe. Follow the same instructions and cooking times only swap out the grill for the broiler.
Be sure to use the second rack from the top and be sure to keep the door cracked a touch so you can keep an eye on things. Also be sure to properly ventilate as to not set off your smoke detectors.
If you enjoy your meat cooked rare, you may not cook the alcohol out of the whiskey. Best to cook this recipe medium rare to keep the whiskey flavor without the bite of the alcohol.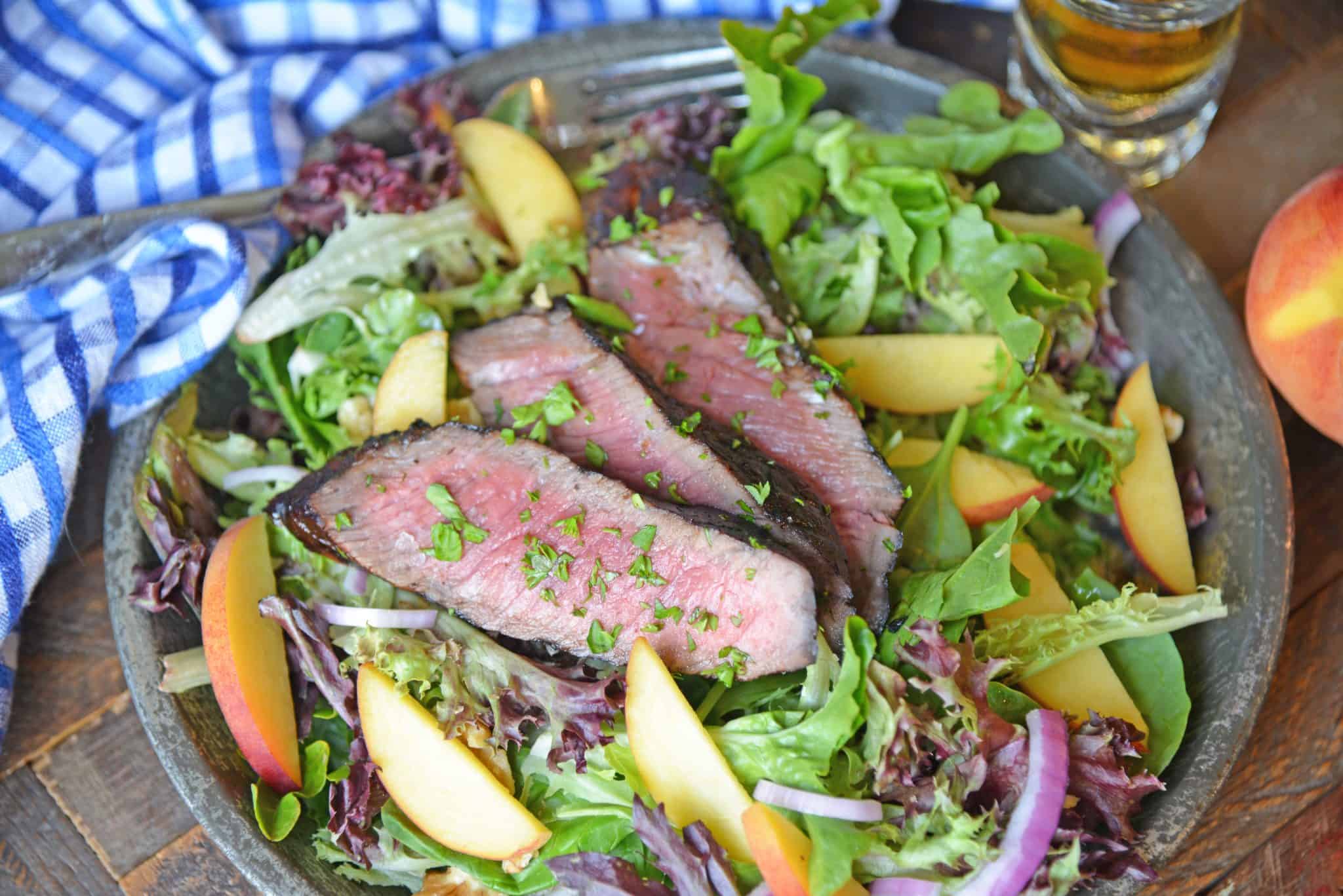 If you don't want to risk it, simmer the whiskey in a small saucepan and fully cool before adding it to the marinade. You don't want to cook your steak during the marinating process.
If you are serving children, don't drink alcohol or are pregnant, I would recommend this technique no matter how you like your steak cooked just to be safe.
If you liked this Balsamic Whiskey Sirloin recipe, make sure you check out these other easy sirloin steak recipes: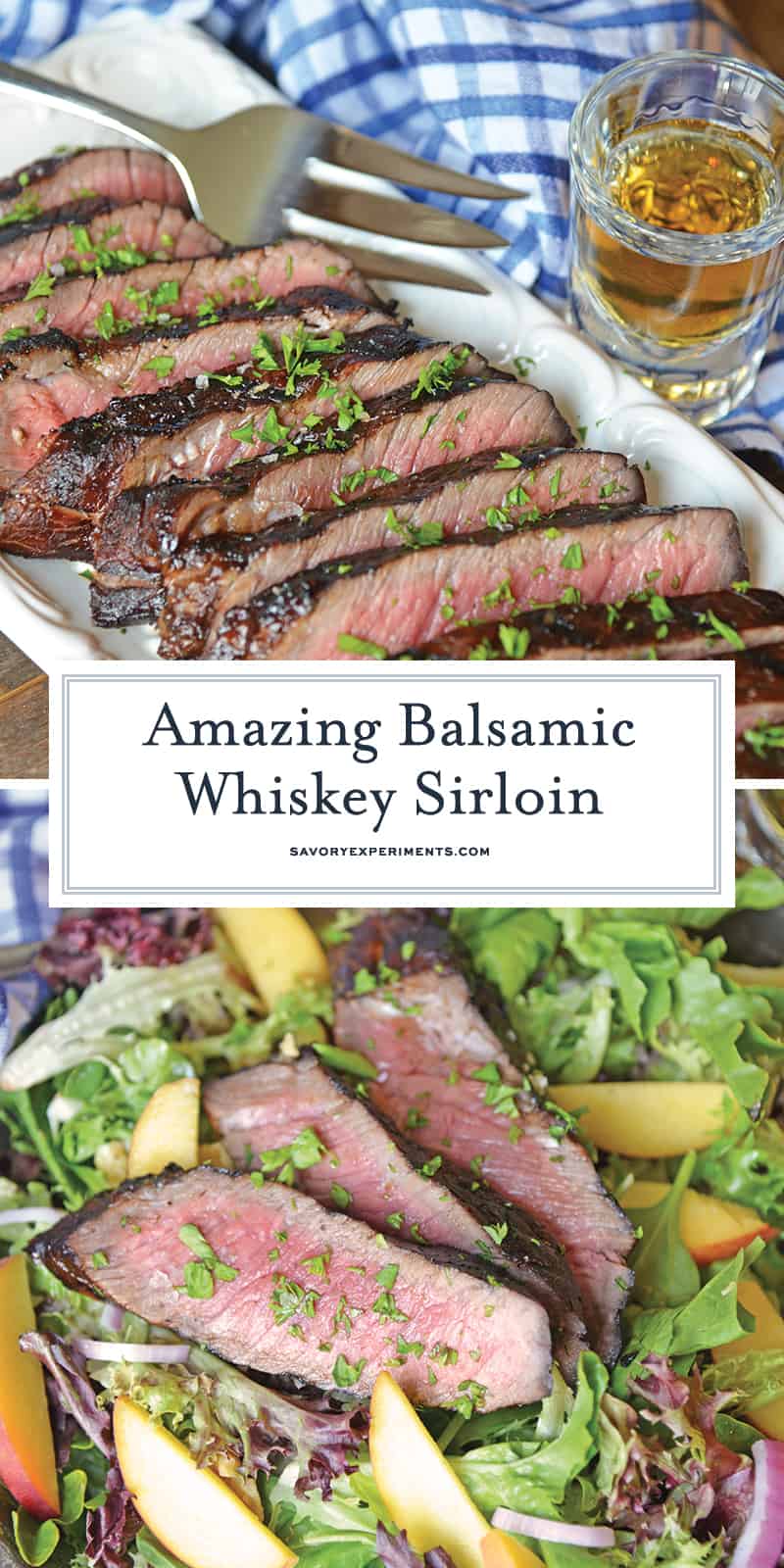 If you liked this Easy Dinner Recipe, snag a copy of my Easy Dinner Recipes Mini-Cookbook. Available here for only $0.99, here is a small collection of time-saving, hearty and satisfying dinners guaranteed to get you in and out in 30 minutes or less!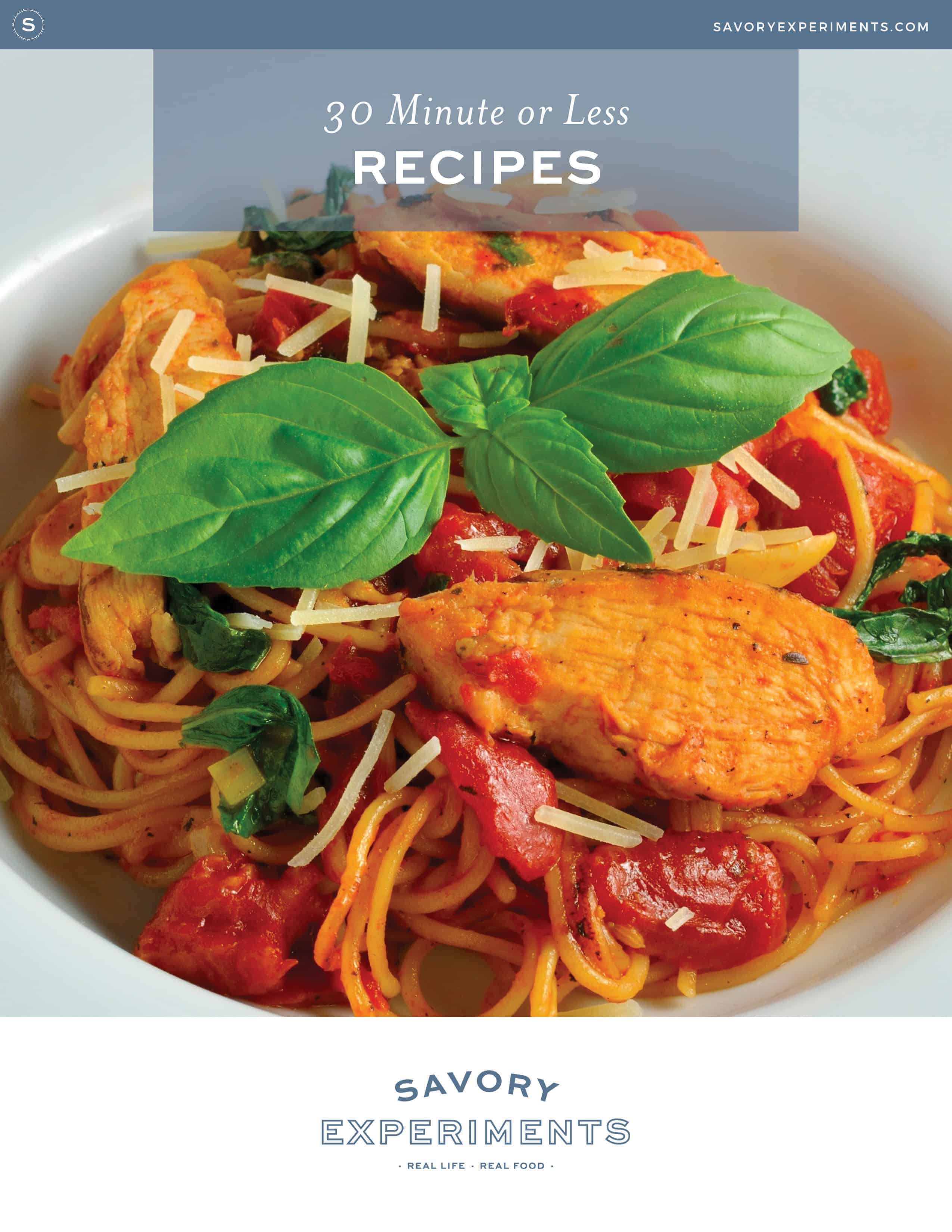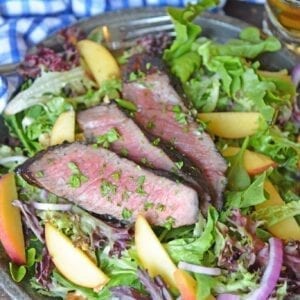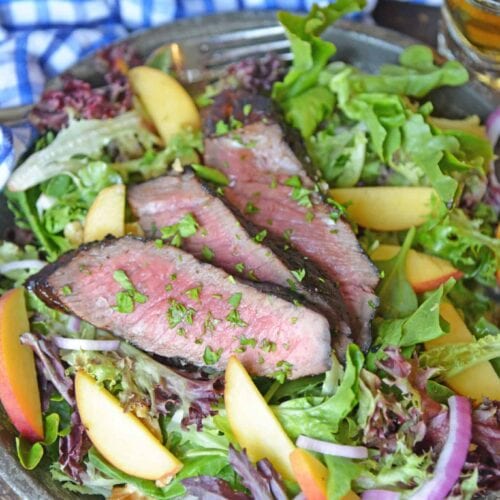 Balsamic Whiskey Sirloin
5 minutes and 5 ingredients for flavorful and tender sirloin steaks. Make them on the grill or in the oven.
Keyword:
grilled steak, steak on the grill, whiskey
Ingredients
1 1/2

pounds

sirloin

trimmed

1/2

cup

whiskey

I used Jim Beam

1/2

cup

balsamic vinegar

cheapest you can find

Fine Sea Salt and Freshly Cracked Pepper

to taste
Instructions
In a large airtight plastic bag combine trimmed sirloin, whiskey, and balsamic vinegar. Massage into the fibers of the meat. Place in the refrigerator for 1-2 hour(s).

Remove sirloin from the refrigerator and allow to come to room temperature for 30 minutes. Meanwhile, heat the grill.

Remove sirloin from the marinade and season with fine sea salt and freshly ground pepper to taste.

Preheat the grill to high heat. Place steak on the hot grill. If you are using a gas grill, cover the grill. Grill for 4-6 minutes on each side for medium rare. If you do not have a grill, you can follow the same instructions using the broiler of your oven on the second to top rack. Make sure to keep the door cracked and properly ventilate to not set off your smoke detectors.

Remove from heat and allow the meat rest for 5 minutes. Slice against the grain and serve.

If you've tried this recipe, please come back to leave a comment and let us know how we did!
Nutrition Facts
Balsamic Whiskey Sirloin
Amount Per Serving
Calories 331
Calories from Fat 63
% Daily Value*
Total Fat 7g 11%
Cholesterol 103mg 34%
Sodium 104mg 4%
Potassium 617mg 18%
Total Carbohydrates 5g 2%
Protein 37g 74%
* Percent Daily Values are based on a 2000 calorie diet.