If you have been looking for the perfect sirloin steak marinade, you can stop right here. Just think, balsamic + whiskey + grilled sirloin! The Balsamic Whiskey Sirloin steak is top notch and delicious.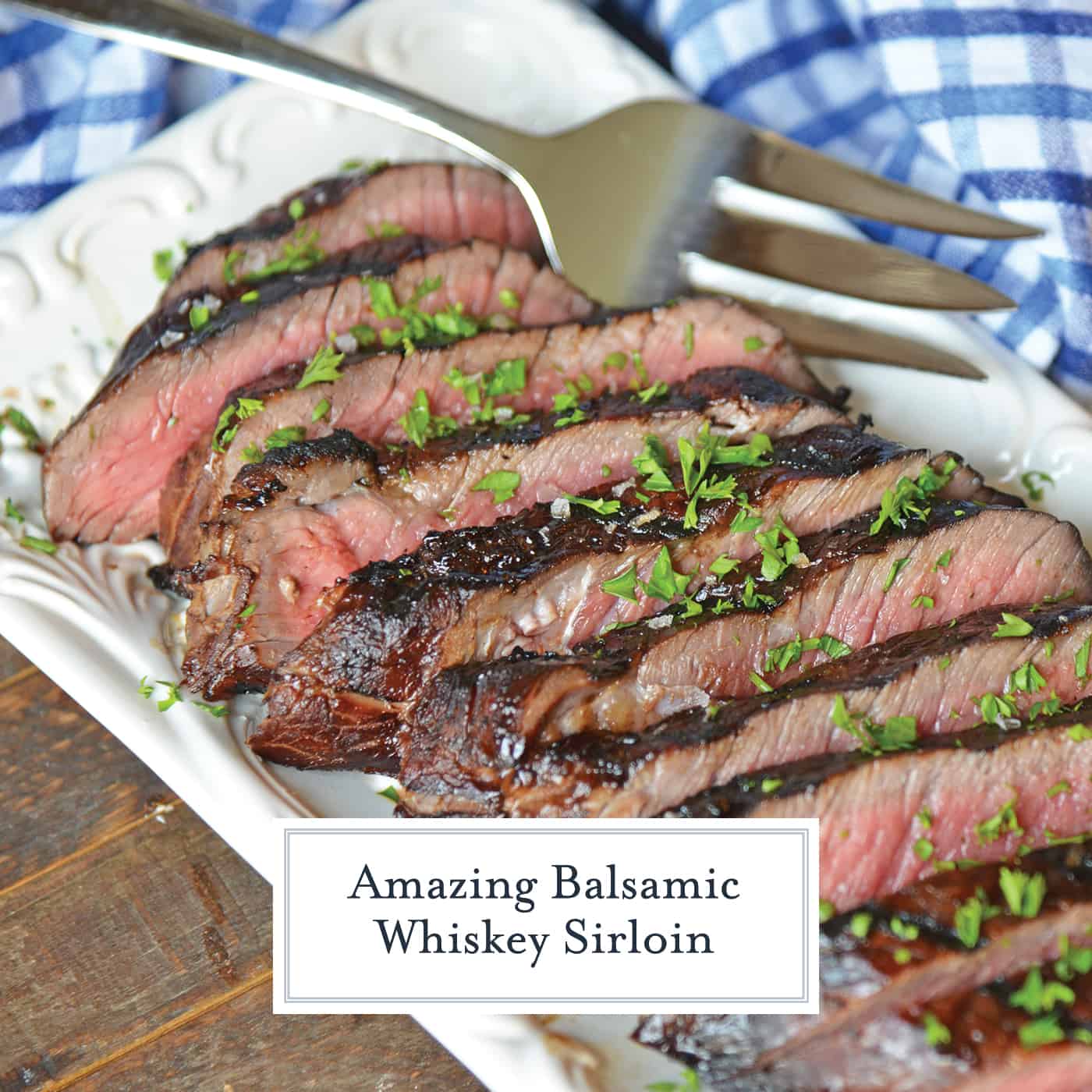 The perfect steak to cook at home on the grill or on a camping trip. It is juicy, flavorful and just one roast feeds the whole family.
In just under 30 minutes, this tender and juicy Balsamic Whiskey Sirloin is grilled and ready to eat. Grilling steak was never so easy!
Under 5 ingredients and less than 30 minutes to get a tender, flavorful piece of beef on the grill? Yes, it is 100% percent possible. The best of balsamic steak marinade and whiskey marinade all in one!
The first step is start with a good cut of beef. The sirloin steak is my choice for this recipe because it is already tender and juicy, but is also not too fatty and slices well for serving. You can also use a skirt steak, tri-tip or flank steak. Other cuts like a London broil are thicker and less expensive, but might require longer marinating time and be a bit chewy.
What is the sirloin cut? The sirloin is cut from the same area as the T-Bone and Porterhouse. It is fairly tender without needing much marinating time or extra TLC, making it ideal for quick marinades, rubs and meals that don't require much time.
You can also use this recipe on single steak cuts like New York Strip steaks or even a rib eye.
The whiskey infuses the sirloin with its strong and sweet flavor. The edges and the thinner parts of the steak will be packed with flavor while the thicker sections will be pure beef.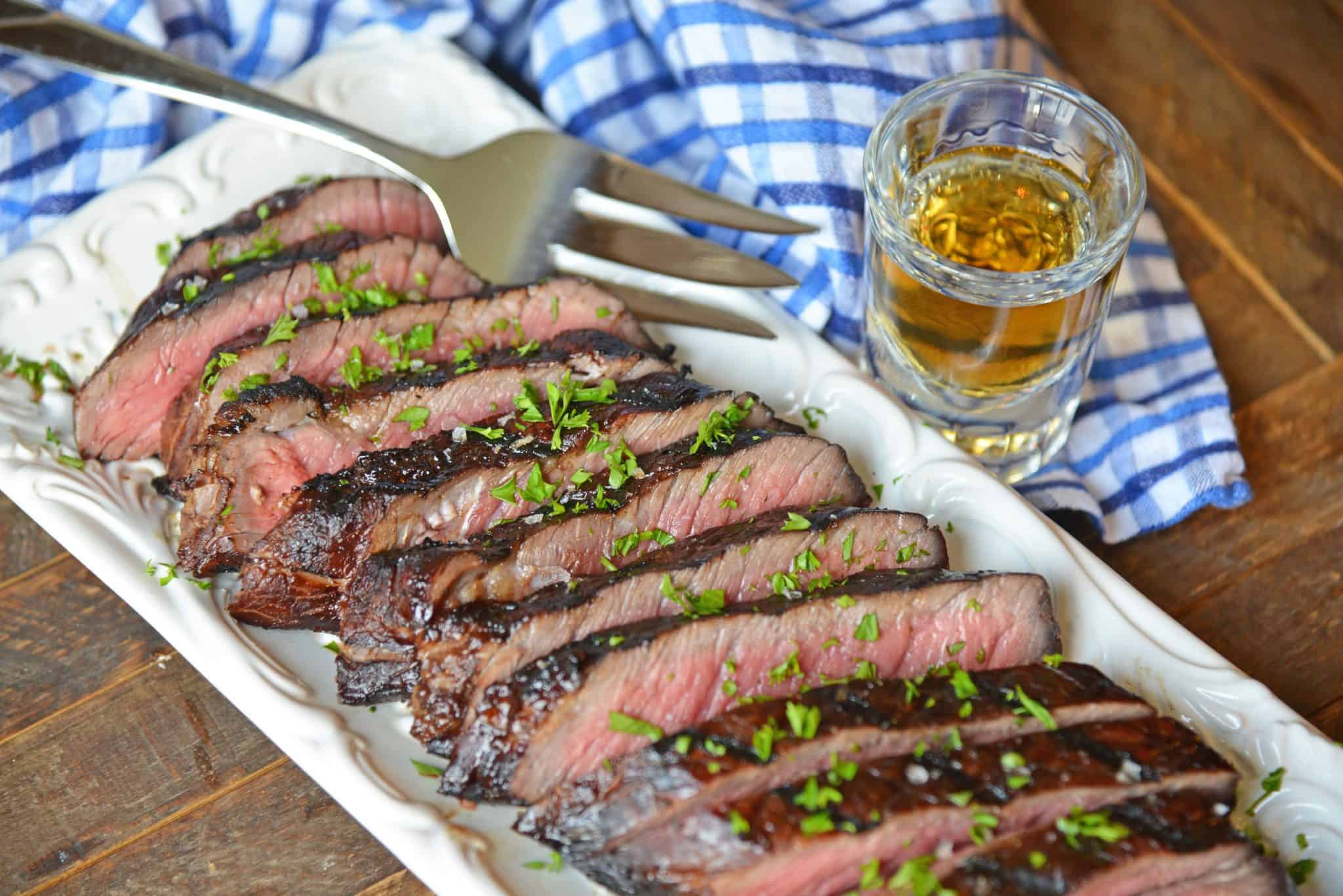 The beauty of this is recipe is the short marination time. If you leave it too long, the flavors of the whiskey and the balsamic vinegar will overpower the steak and actually start to make it more chewy instead of fork tender and juicy.
During the marination, the acidity from both the whiskey and the balsamic vinegar work to tenderize the sirloin. Translation: succulent, juicy steak!
Balsamic vinegar works similarly to brown sugar. When you throw is on a hot grill, those natural sugars will make beautiful grill marks regardless of if you are using a charcoal grill or gas. Don't get me started on that debate…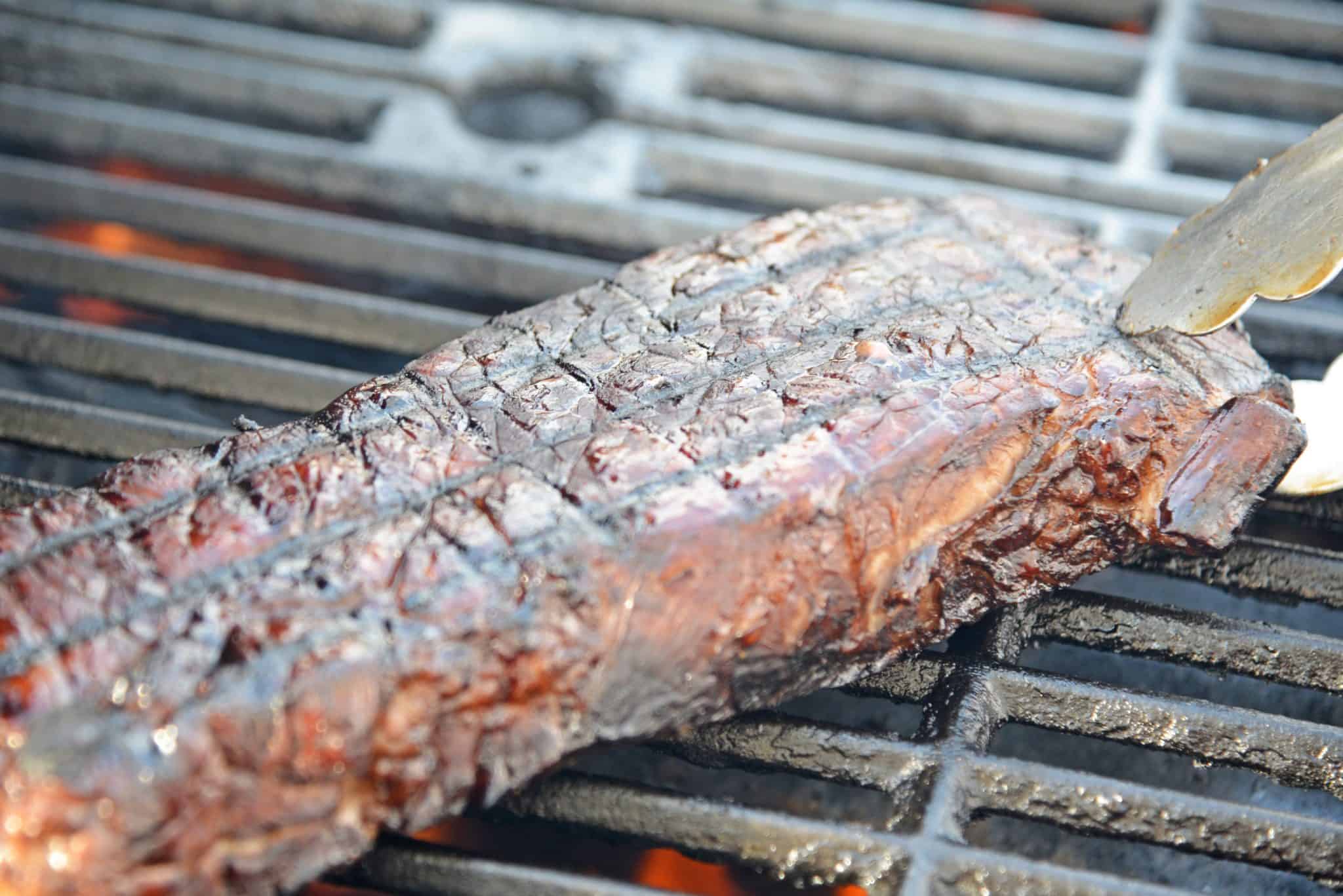 If you don't have a grill, you can transform this grilled sirloin steak into a sirloin roast recipe. Follow the same instructions and cooking times only swap out the grill for the broiler.
Be sure to use the second rack from the top and be sure to keep the door cracked a touch so you can keep an eye on things. Also be sure to properly ventilate as to not set off your smoke detectors.
PRO TIP: Always slice beef against the grain. It shortens the fibers, making it even more succulent and easy to chew.
If you enjoy your meat cooked rare, you may not cook the alcohol out of the whiskey. Best to cook this recipe medium rare to keep the whiskey flavor without the bite of the alcohol.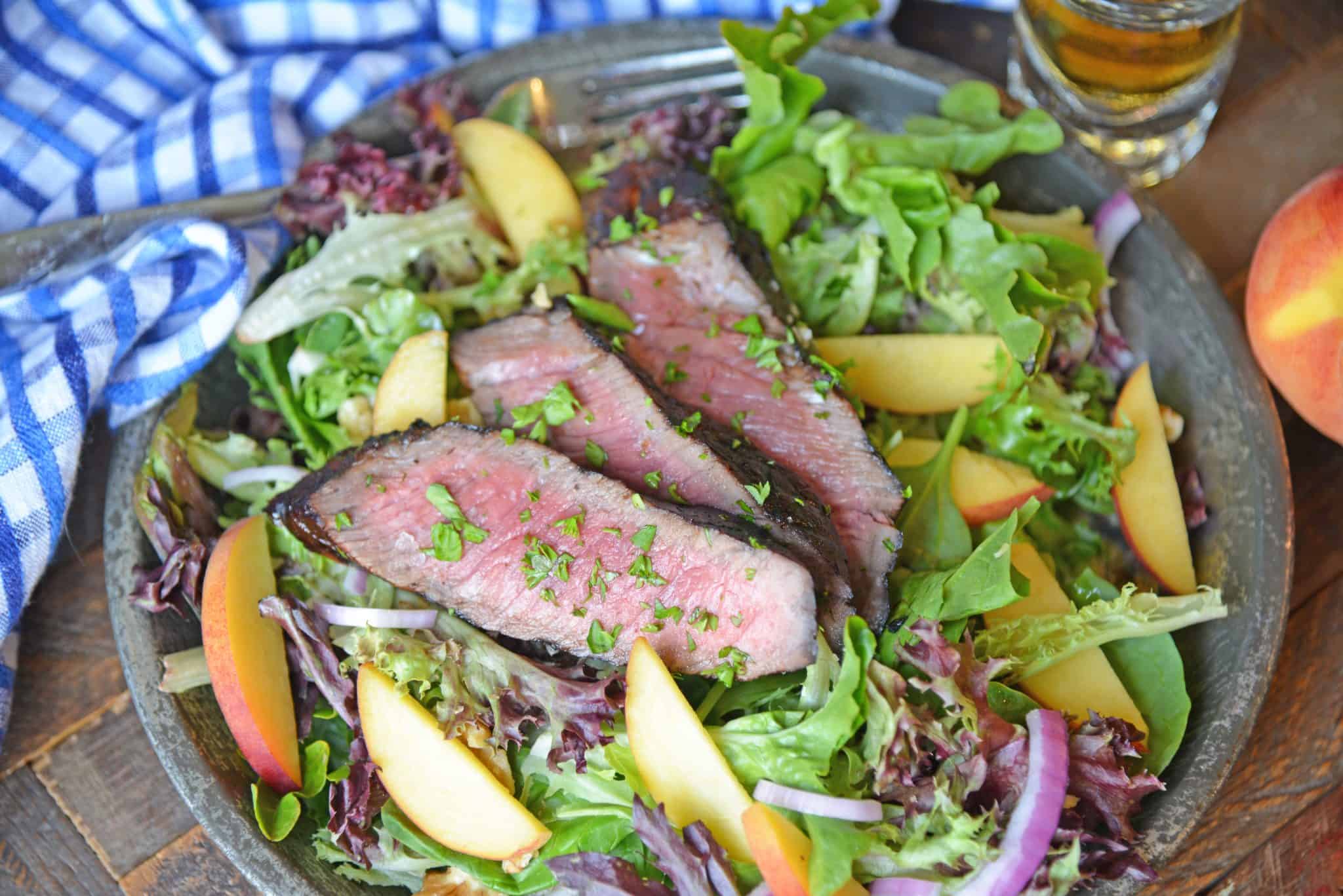 If you don't want to risk it, simmer the whiskey in a small saucepan and fully cool before adding it to the marinade. You don't want to cook your steak during the marinating process.
PRO TIP: Don't use an expensive whiskey for this recipe. Use the cheap kind and leave the expensive aged stuff for sipping. I generally use Jack Daniels. Same with the balsamic vinegar, use a cheaper bread for marinades and balsamic glazes.
Balsamic Whiskey Sirloin can be served as the main entree, over salad like my Peach Salad, or even cubed in a stir fry or on top of a baked potato. It also makes excellent leftovers.
Also, I doubt you'll need a dipping sauce, but I do highly recommend my Homemade Steak Sauce, Mushroom Sauce for Steak or Whipped Horseradish Sauce. Or you can top with a delicious, dreamy compound butter.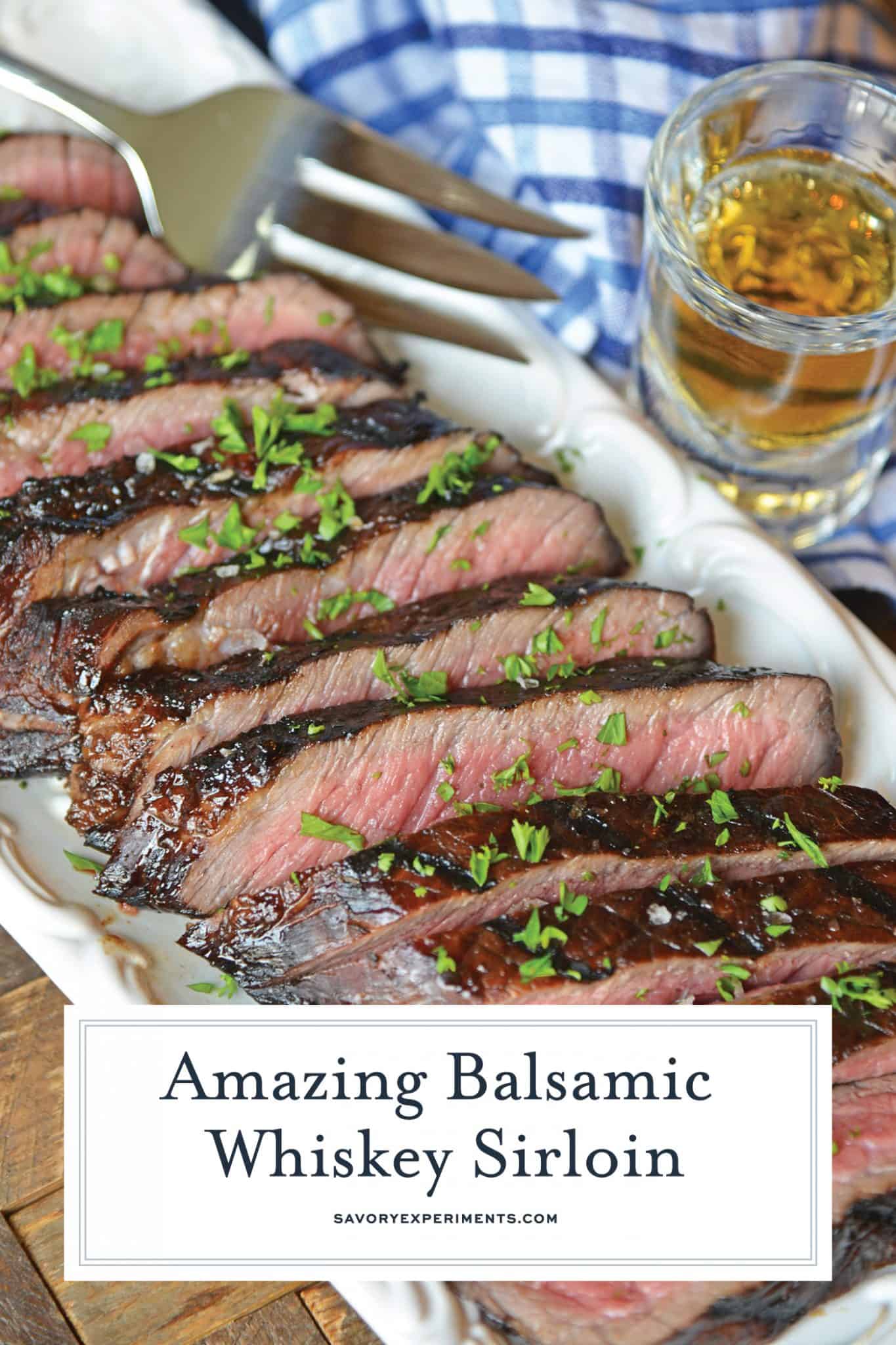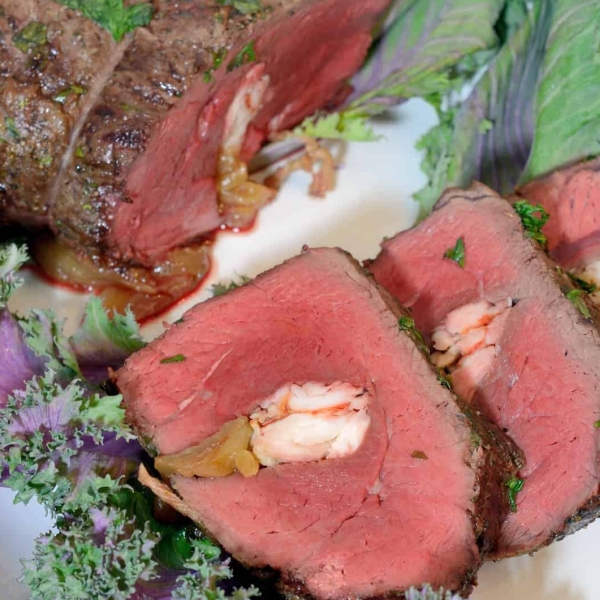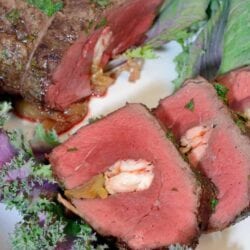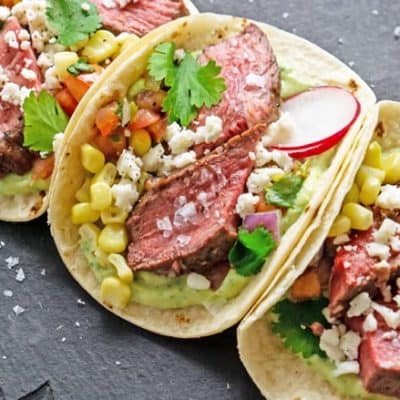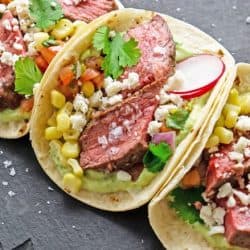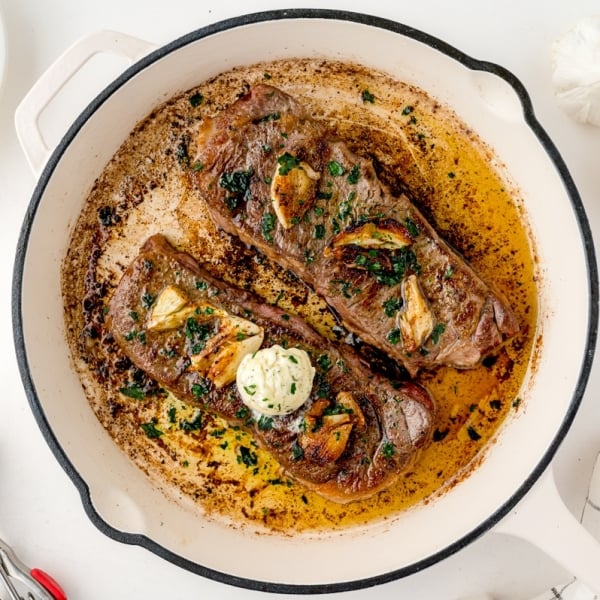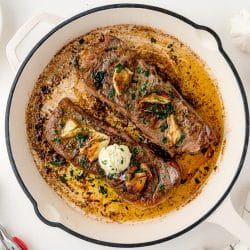 Pan Fried Steak
How to make a Pan Fried Steak at home is easier than you think with my step-by-step instructions and easy steak seasoning!
See The Recipe!
Tools for making beef on the grill:
9 x 13 Glass Baking Dish– an absolute essential for any kitchen! Use it for baking, marinating or storing. Get one with a lid, you'll thank me later. You can also use airtight plastic bags.
Grilling Tools- Duh. You'll need some grilling tools to grill!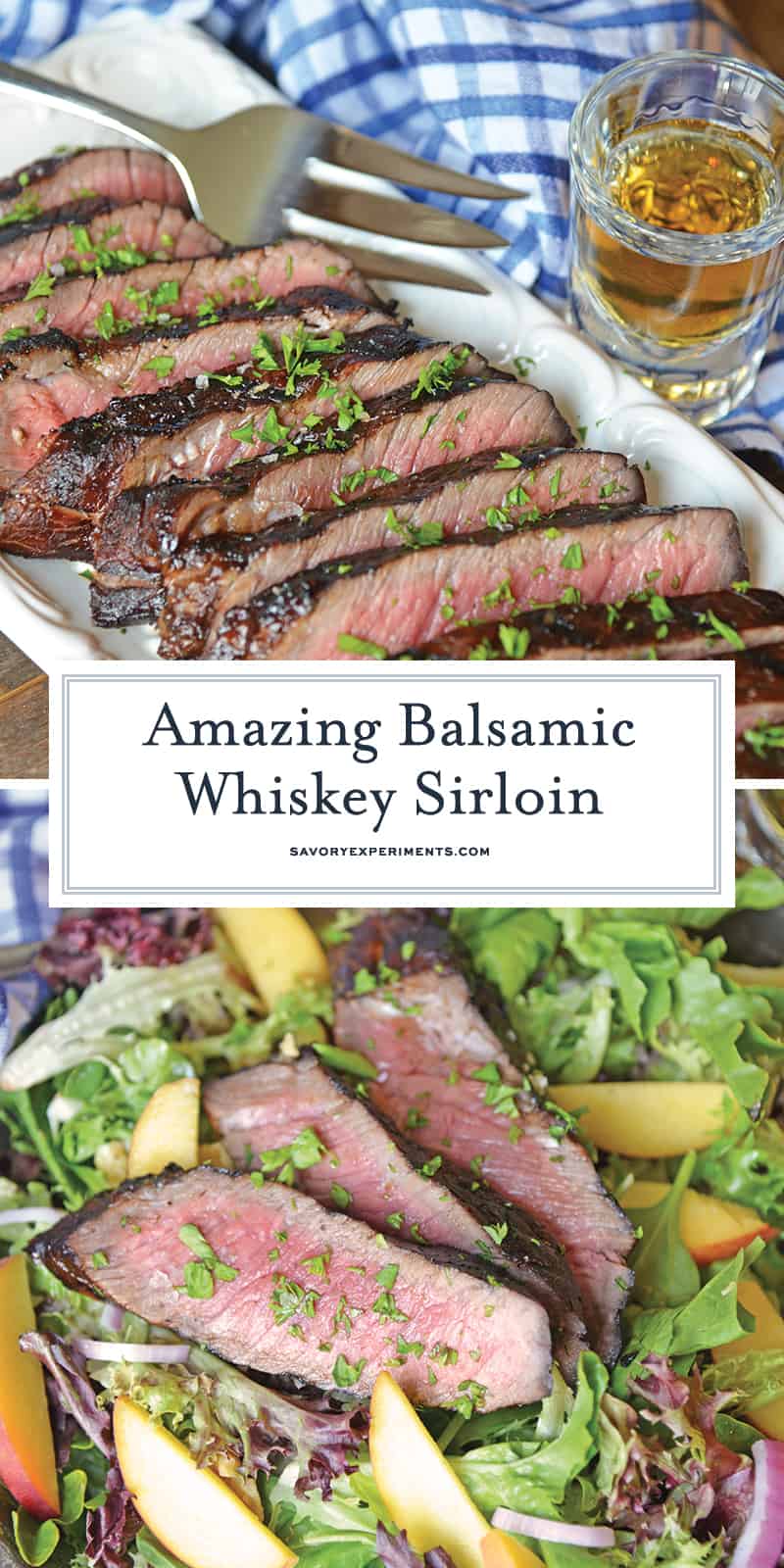 Tips for perfectly grilled steaks, no matter the cut:
ONE. Make sure your grill is clean!
TWO. Remove your steaks from the refrigerator before cooking. If the center is too cold, it won't cook or even heat by the time the exterior is seared.
It doesn't need to be room temperature, but you want to "take the chill off", as my husband would say.
THREE. Searing develops flavor, however it doesn't seal in the juices. Searing on high heat changes the chemical makeup of your beef and also the flavor.
A nice sear will caramelize flavors and proteins creating a multifaceted flavor for your beef.
FOUR. For a nice sear and rare or medium rare steaks, use direct heat, but for anything more, sear it and then move to indirect heat. Staying on direct heat for too long will just mean you burnt the steak.
FIVE. Let your beef rest. It is tempting to cut right into your nicely seared steak, but resist the urge and let them rest at least 5 minutes to make sure all those juices don't just flow out the moment you cut in.
SIX. Salt is your friend. Don't be afraid to generously salt your steak. It draws out some of the surface moisture, making it easier to get a nice sear. Most will fall off during cooking. Using a finishing salt is also advised.
SEVEN. Check the temperture! Don't be ashamed to check the temperature for perfectly cooked beef.
Maldon is the most basic, but you can experiment with Pink Himalayan Sea Salt or Black Sea Salt. They not only add a distinct flavor, but also a nice crunch and they look pretty.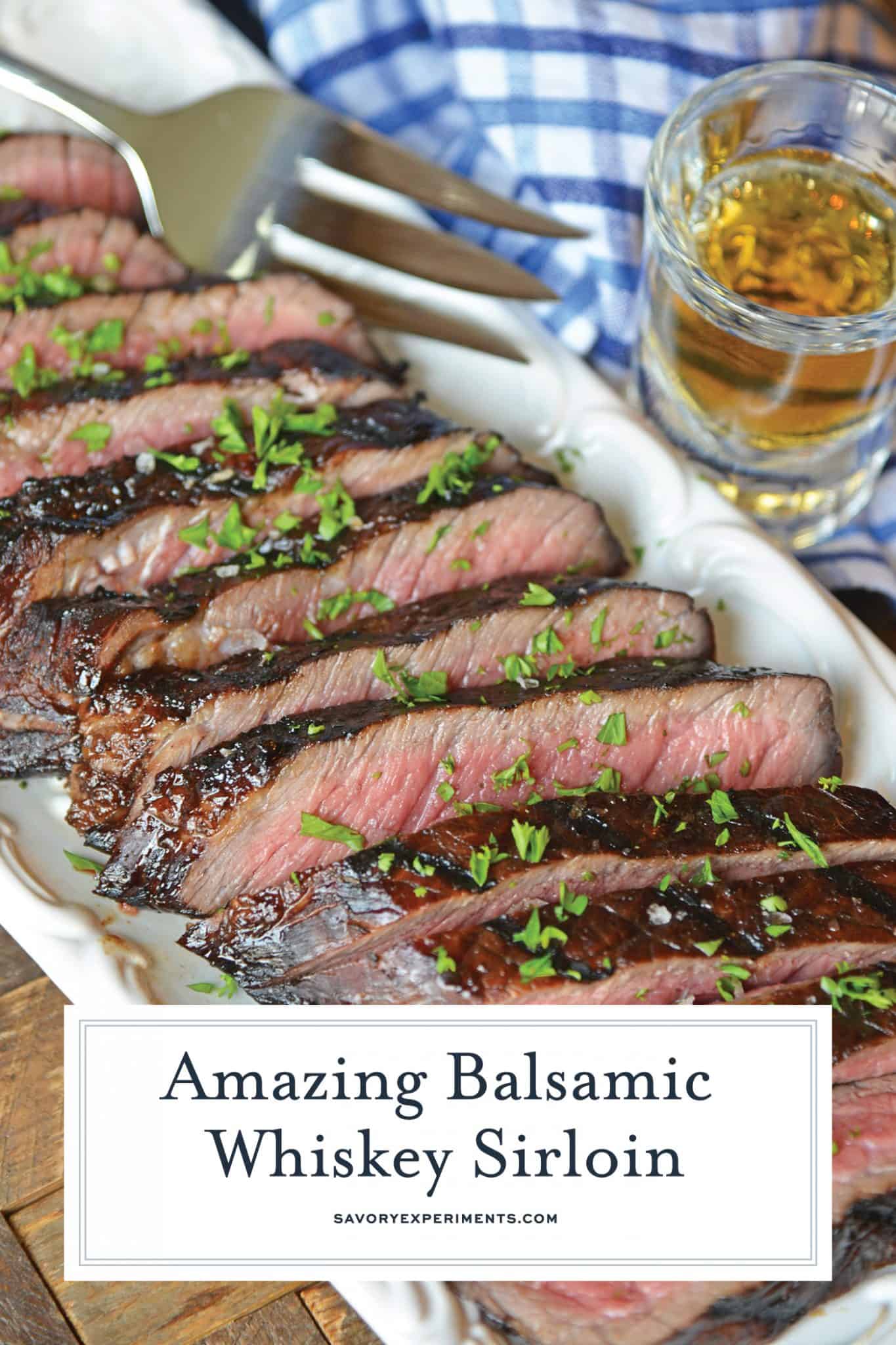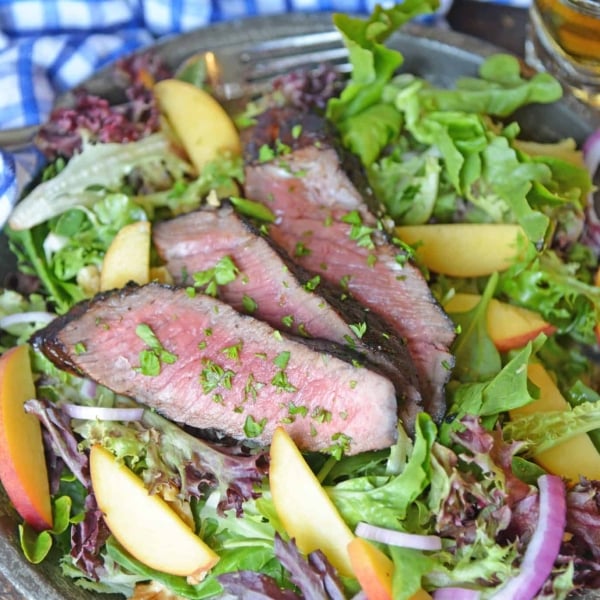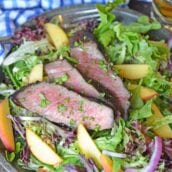 Balsamic Whiskey Sirloin Recipe
5 minutes and 5 ingredients for flavorful and tender sirloin steaks. Make them on the grill or in the oven.
Ingredients
1 1/2

pounds

sirloin

trimmed

1/2

cup

whiskey

I used Jim Beam

1/2

cup

balsamic vinegar

cheapest you can find

Fine Sea Salt and Freshly Cracked Pepper

to taste
Instructions
In a large airtight plastic bag combine trimmed sirloin, whiskey, and balsamic vinegar. Massage into the fibers of the meat. Place in the refrigerator for 1-2 hour(s).

Remove sirloin from the refrigerator and allow to come to room temperature for 30 minutes. Meanwhile, heat the grill.

Remove sirloin from the marinade and season with fine sea salt and freshly ground pepper to taste.

Preheat the grill to high heat. Place steak on the hot grill. If you are using a gas grill, cover the grill. Grill for 4-6 minutes on each side for medium rare. If you do not have a grill, you can follow the same instructions using the broiler of your oven on the second to top rack. Make sure to keep the door cracked and properly ventilate to not set off your smoke detectors.

Remove from heat and allow the meat rest for 5 minutes. Slice against the grain and serve.

If you've tried this recipe, please come back to leave a comment and let us know how we did!
Nutrition
Calories:
331
kcal
,
Carbohydrates:
5
g
,
Protein:
37
g
,
Fat:
7
g
,
Saturated Fat:
2
g
,
Cholesterol:
103
mg
,
Sodium:
104
mg
,
Potassium:
617
mg
,
Sugar:
4
g
,
Calcium:
56
mg
,
Iron:
3
mg