Looking for a low carb snack or appetizer option? Pimento Cheese Celery has your name written all over it!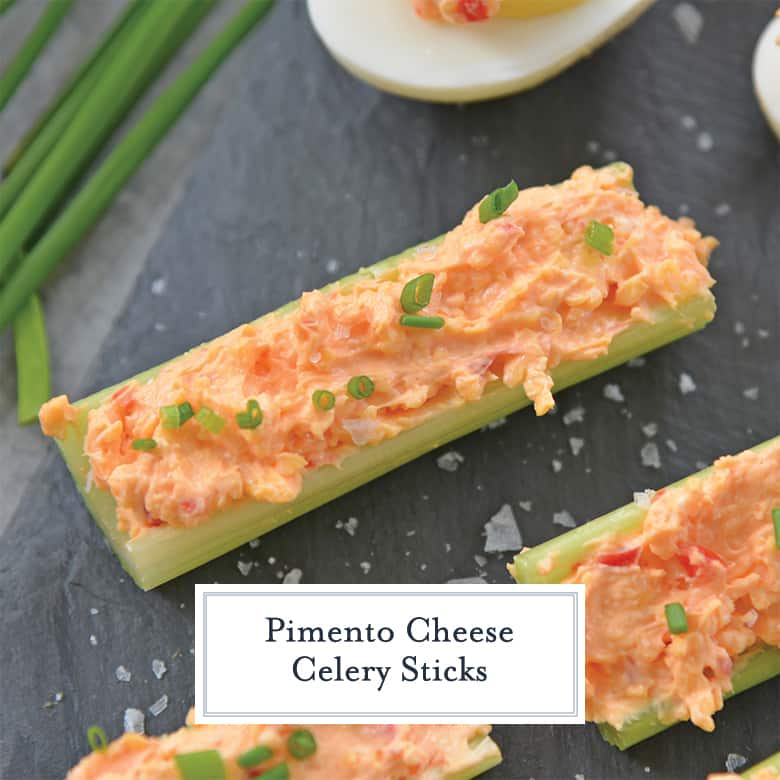 Remember those celery sticks with peanut butter and raisins from when you were a kid? If I'm being honest, those are still one of my favorite snacks as an adult.
We called them "ants on a log" (which does NOT sound appetizing at all!) but man, oh man were they delicious!
It's genius really. Your kids don't like vegetables? Slather a bunch of peanut butter on a celery stick, give it a fun name and they're bound to eat it!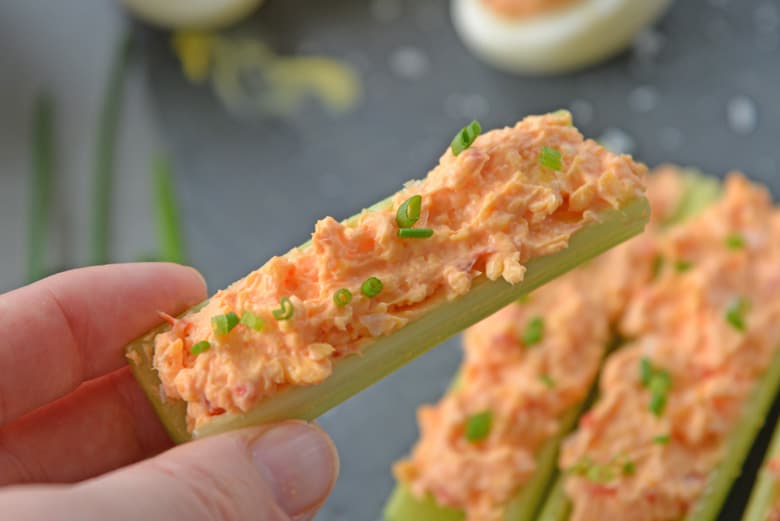 Pimento Cheese Celery Ingredients
We are huge fans of pimento cheese in our family. We like to stuff it into eggs making Pimento Cheese Deviled Eggs, roll it into sausage balls and even put in into a Pimento Grilled Cheese (SO good!)
So this Pimento Cheese Celery recipe is a spin off, adult version of ants on a log. And the best part? It only has two ingredients. Yes, TWO!
celery
pimento cheese spread
Couldn't be easier, right? Of course we like to make our own pimento cheese, and if you choose to use homemade to make your Pimento Cheese Celery, it will obviously require more ingredients:
shredded cheddar cheese
cream cheese
pimento peppers
garlic powder
salt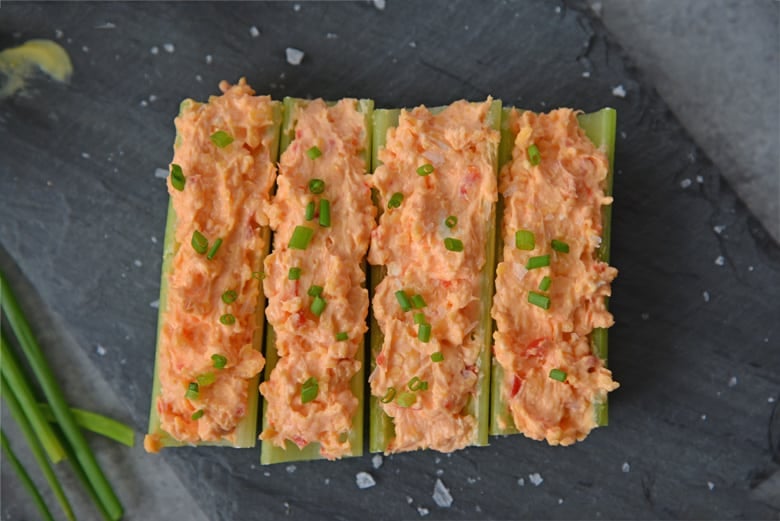 But if you are trying to keep it simple and need something in a hurry, you can also grab a tub at the grocery store. No judgement here!
How to make Pimento Cheese Celery
This recipe couldn't have been simpler if I'd tried! There are really only two steps.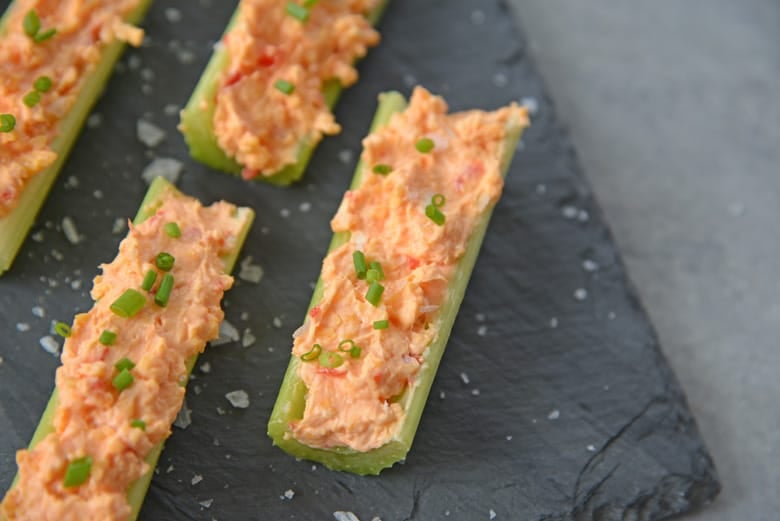 Start by rinsing and drying your celery stalks. I find that dirt tends to build up at the bottom of the stalk, so make sure to rinse that area extra well.
Once the celery is dried, you can start cutting it. I like to cut mine into 3-4 inch pieces. Big enough to hold a lot of pimento cheese, but still small enough to be served as a finger food.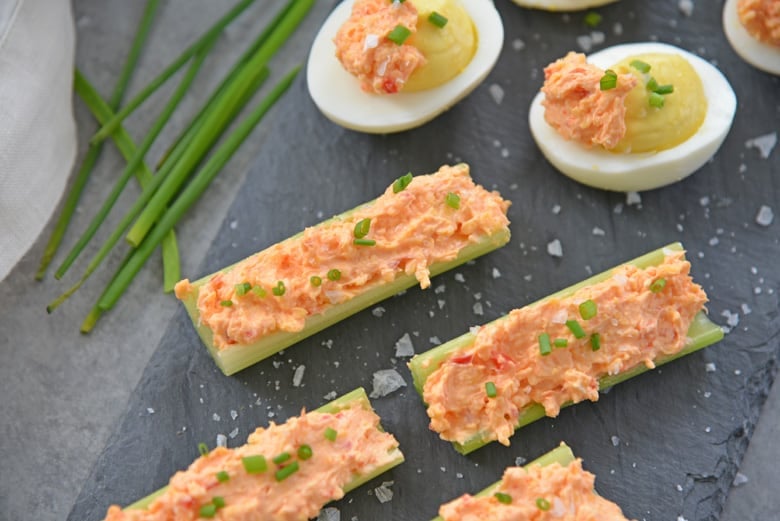 Then simply spoon the pimento cheese spread onto the celery pieces. It's easier to do this if the cheese is softened a bit first.
And that's it, seriously! If you aren't going to be serving or eating them right away, I suggest keeping them chilled until you're ready.