Looking for lighter appetizer recipes? These Cucumber Sandwiches are it!

Cucumber Sandwiches, or Cucumber Canapes, are traditional British tea finger sandwiches that make an easy appetizer recipe for any holiday party!
Cucumber Sandwiches, or cucumber canapes, were traditional served as tea sandwiches at British tea parties. However, there's no need to let tradition stop these Cucumber Sandwiches from being an easy appetizer recipe for all parties.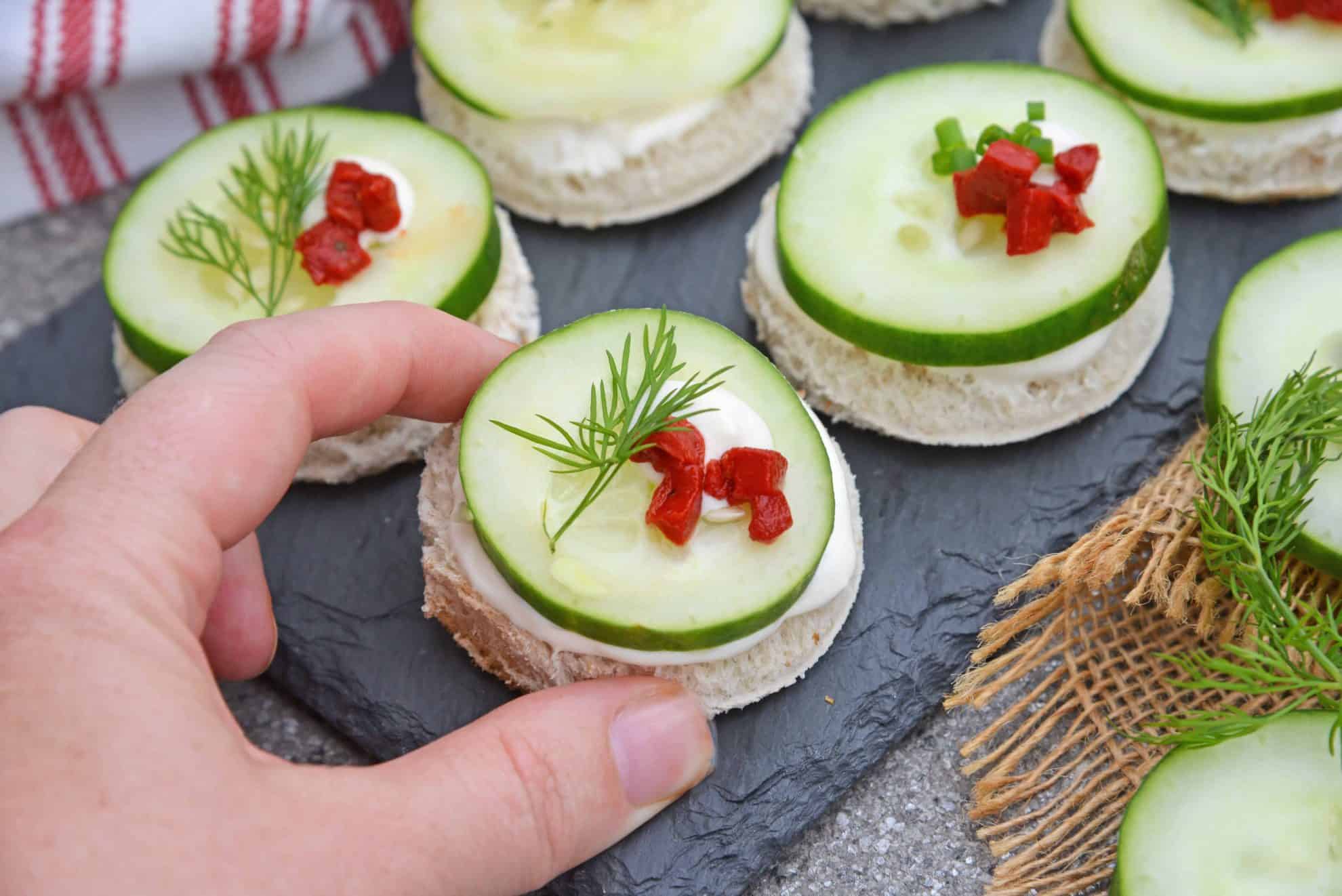 Finger sandwiches have long been a food of social gatherings, whether that's baby showers or wedding rehearsal or a holiday party. These cucumber tea sandwiches work perfectly for all of those occasions.
While I can definitely see these on the table at any gathering, I think they're particularly perfect for the holidays, with the green and red garnish to add a pop of festive color to the appetizer table. They're a great pre-dinner snack to keep guests satisfied until the main meal is served or on a table of appetizer.
I like finger sandwiches as an appetizer or snack because they're quick and easy to make and are, well, easy finger foods. Guests can just grab and go. You can even make them ahead of time.
The cucumber is light and refreshing, which is nice compared to many other typical holiday appetizers. Many cucumber canapes skip the bread and use the cucumber as the base but I prefer the small piece of bread for a more filling snack.
For an extra bit of flavor, I topped these cucumber sandwiches with red pepper and fresh dill. Yum!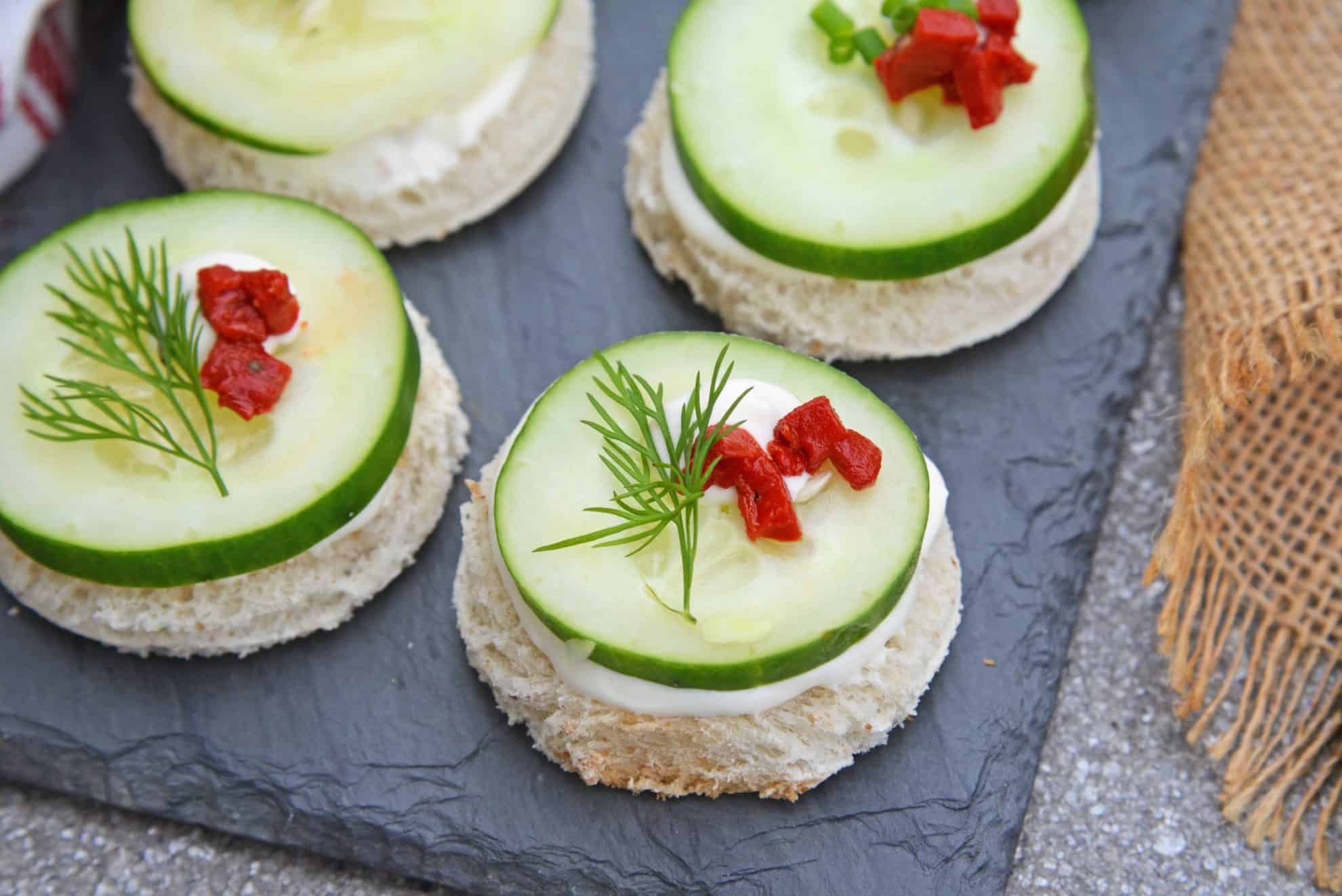 And now my funny story… just keep scrolling if you don't like it when bloggers tell stories.
I was traveling with two other bloggers, Rebecca from Sugar & Soul and Rachael from Eazy, Peazy Mealz and Travel in London. We decided that a formal afternoon tea had to be on our to-do list, so we booked at the fancy Mandarin Oriental hotel.
It would be British tea without the proper attire! We only had sneakers and jeans, so after a quick stop to their local Marshalls, we outfitted ourselves in some makeshift fancy outfits and fascinators! Yes, those obnoxious headbands fitted with feathers, bobbles and other funny looking things.
We arrived at tea and were the only ones "properly" dressed. Okay, we stood out like ridiculous Americans. But we had fun, ate finger sandwiches, including cucumber canapes similar to these and had a good old time taking photos.