If you've ever thrown a party or you've ever attended a party and been asked to bring an easy appetizer or just needed one more bowl to fill a spot, these easy Gouda Pecans are your ticket!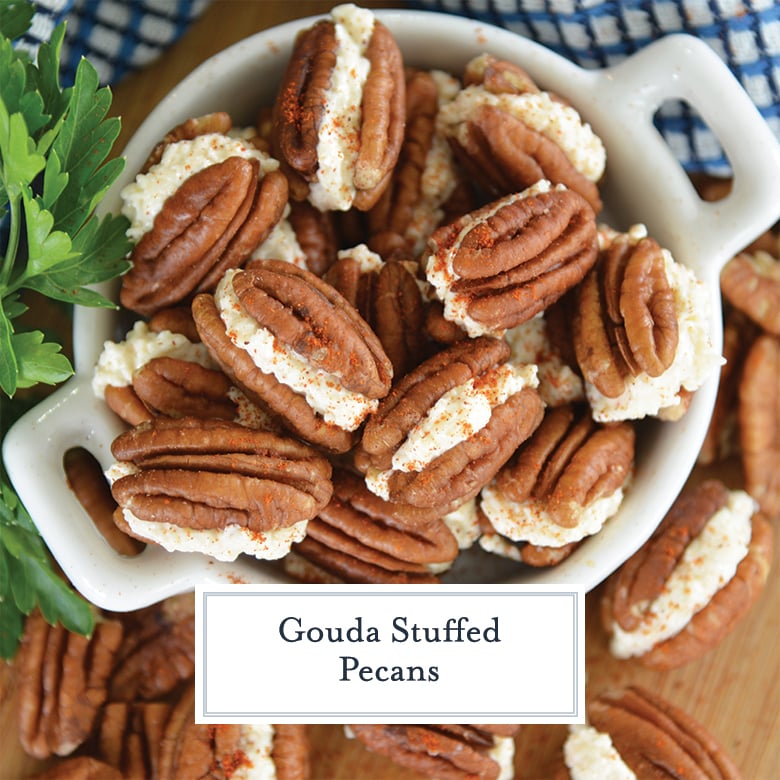 Raw pecans are stuffed with an easy gouda and sour cream mix and that is all, folks! Seriously. That is it.
And they are tasty and also in favor of low carb or keto lifestyles. I am not following any diets, by the way. I just like the way they taste.
Pecans
Raw pecans are perfect for this project because they are large and have a smooth buttery texture. They are rich in fiber and also protein, so they are great as a snack too.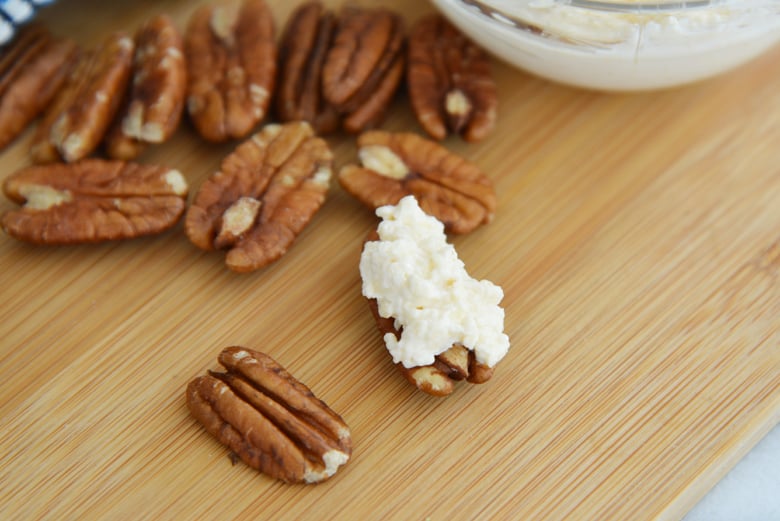 They are most commonly seen in desserts or as pralines in sauce or just to munch on, but they are also great for savory recipes. Chop the up for salads, roll them onto a cheese ball or serve them as little nutty sandwiches, like these Gouda Stuffed Pecans.
Stuffed pecans are perfect for filling in the holes on a cheese platter or just putting in a bowl as a munchie. They can be a topping for ice cream or pies or even as a savory side dish for chicken or pork.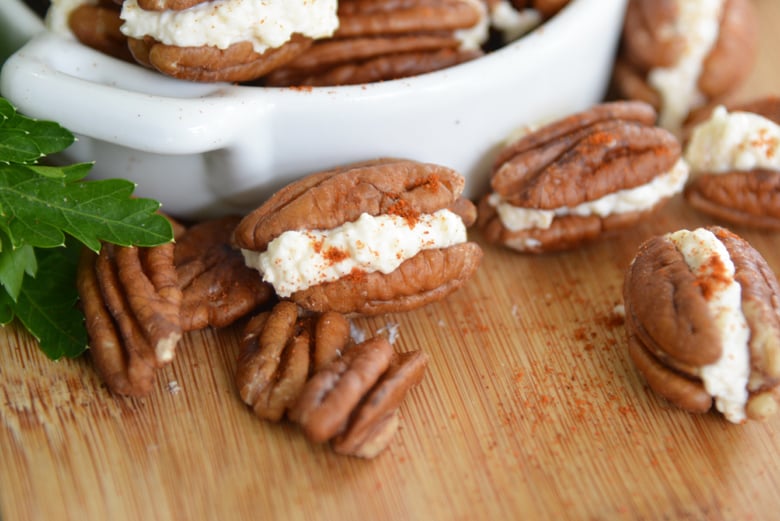 There are a lot of fun variations to prepare the both savory and sweet. Scroll on down to see more options.
Gouda
Gouda is a Dutch mild-flavored, yellow cow's milk cheese and considered to be one of the most popular cheeses worldwide.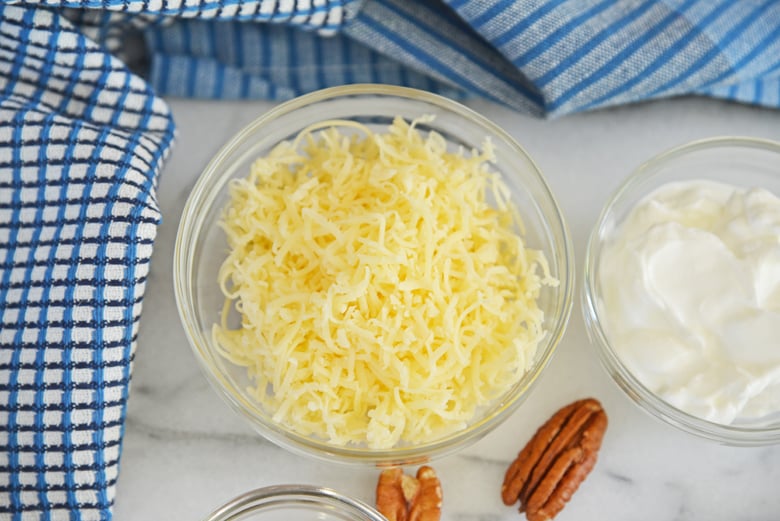 It is generally soft, so it is perfect for these gouda pecans. Just plain gouda is fairly simple and mild in flavor, but there are endless varieties available.
Today I used a Hickory Smoked Bourbon Gouda. Still mild, but a little smoky. Some of my favorites include cumin, cilantro, tandoori, truffle and BBQ.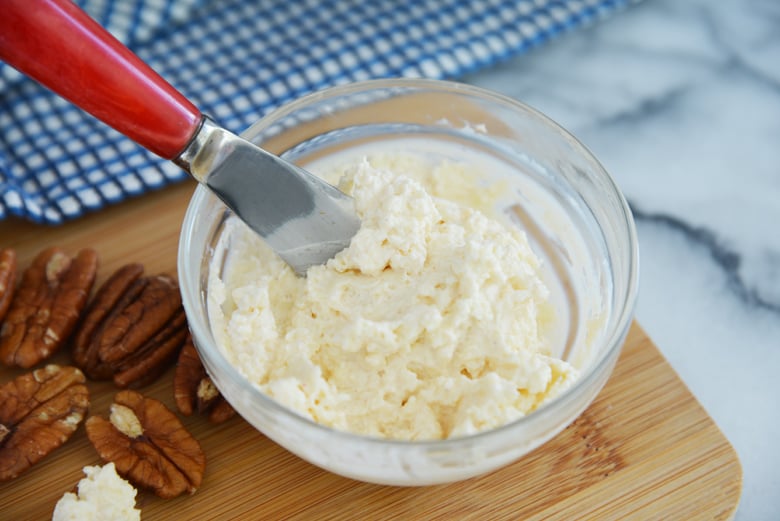 If you like gouda as much as we do, check out these other great gouda recipes, too:
Substitutes for Gouda Cheese
If you can't find gouda or it is really expensive (some are) look for other softer white cheeses. These are the closest matches:
Muenster
Edam
Monterey Jack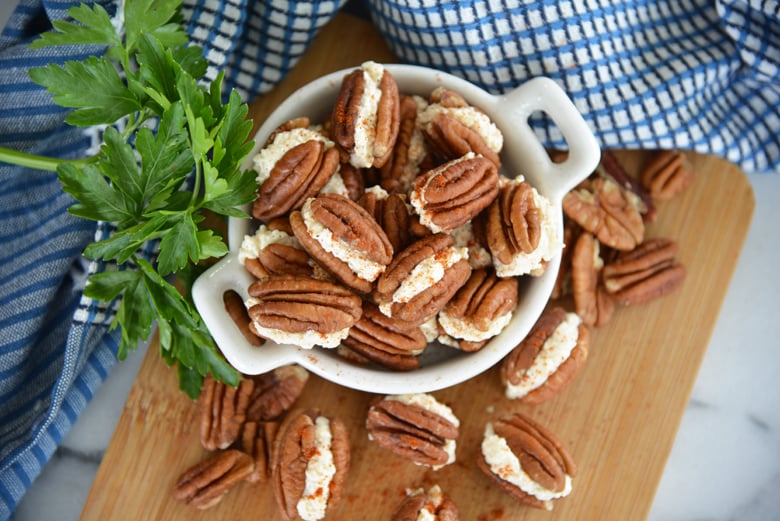 Easy Variations for Gouda Pecans
One thing I love about this recipe is that variations are so plentiful. Here are come of my favorites:
Use candied pecans for a sweet dessert stuffed pecan
Drizzle with balsamic reduction or even caramel sauce
Add 1/8 teaspoon garlic powder and onion powder
Fire it up by adding 1 teaspoon finely minced jarred jalapenos
Use flavored gouda like bourbon hickory
Add 1/8 teaspoon smoked paprika for a smoky flavor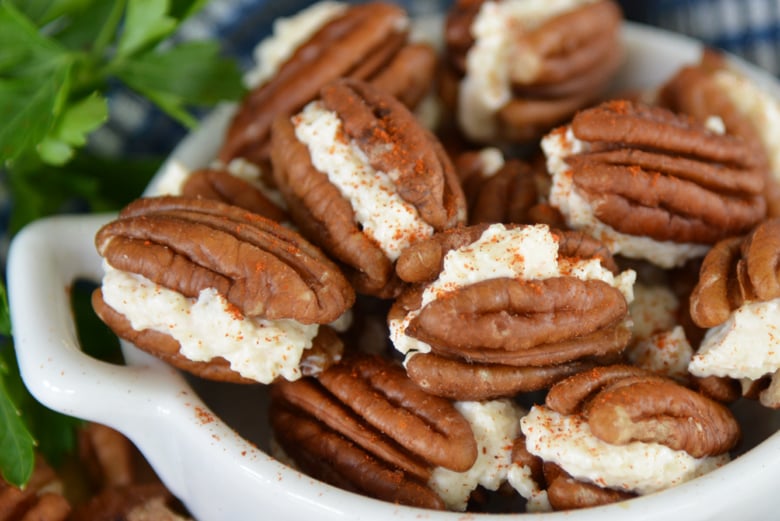 Tips for Making Gouda Pecans
This is a relatively simple recipe, but just so you don't run into any issues, here are some pointers.
Finely shred the cheese
Use full fat sour cream, not light or fat free
Mix well, but don't overmix, it tends to thin out as it mixes
Refrigerate the mixture before building your pecan sandwiches
Refrigerate until ready to serve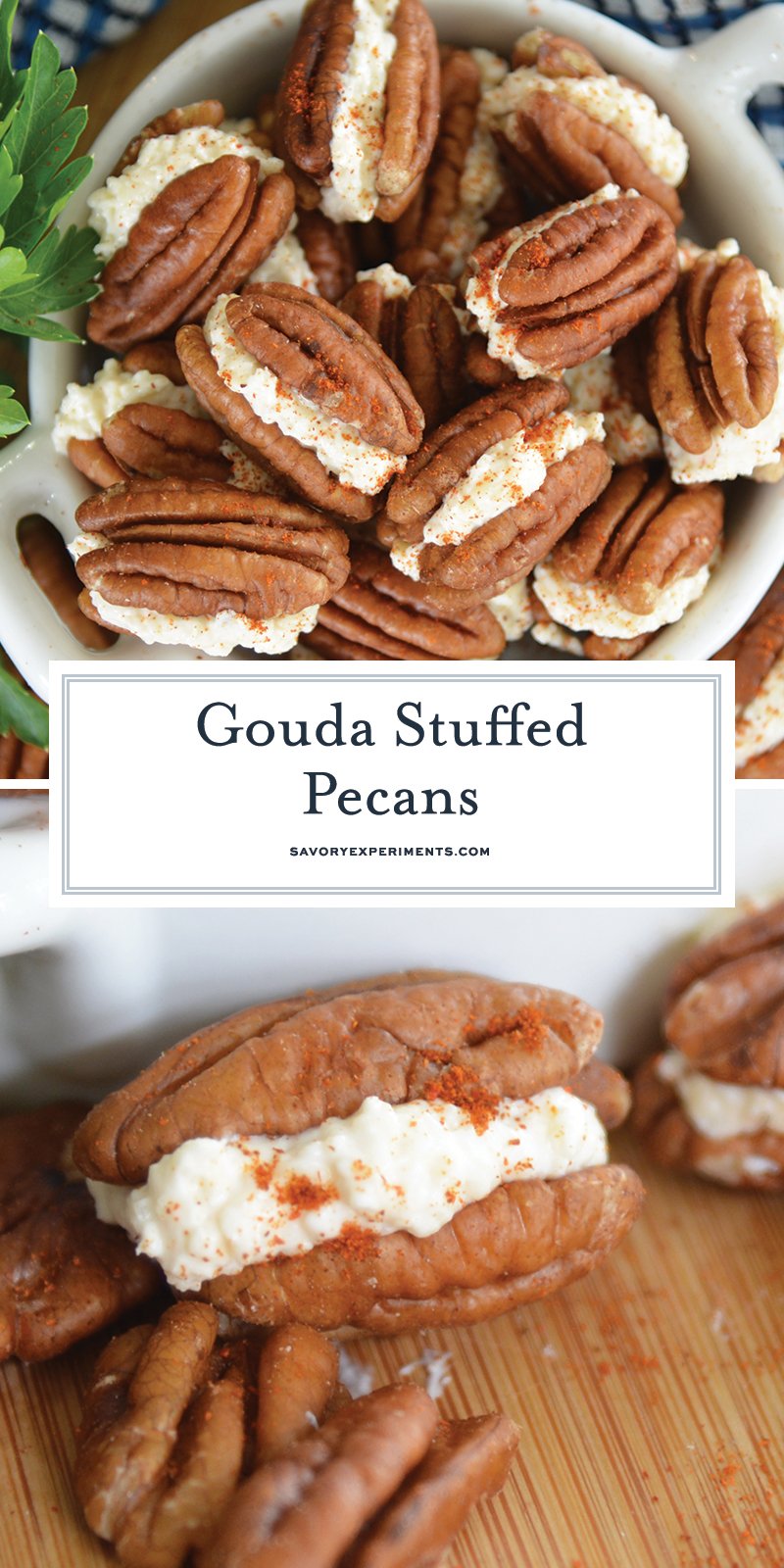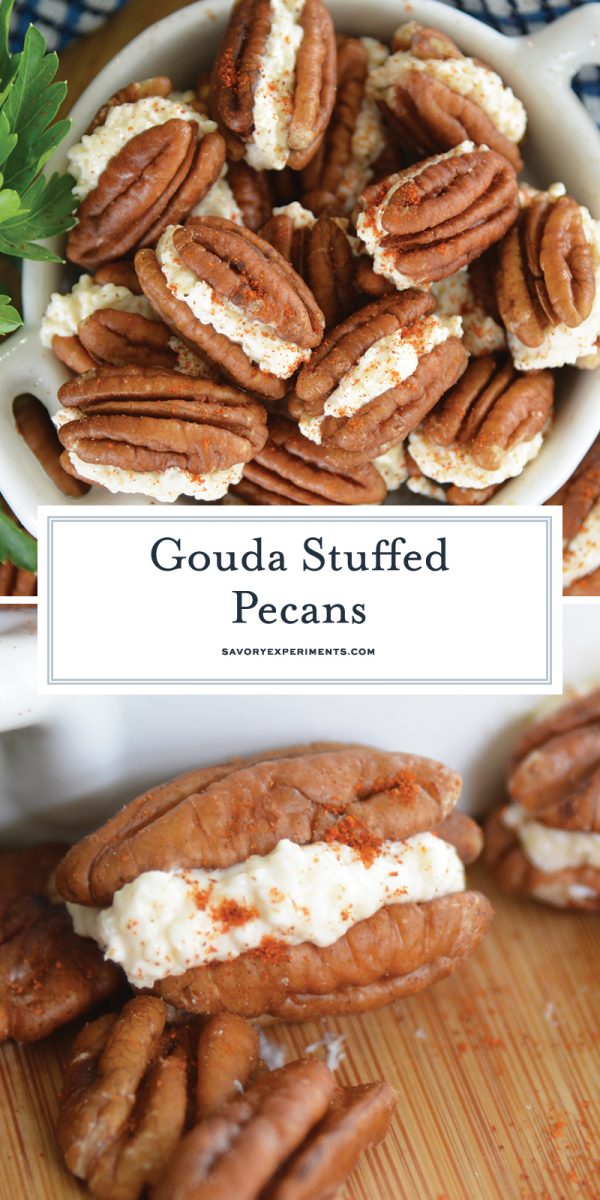 More party appetizers and snacks: