We love wings in our house, but are always looking for a healthier way to eat them. Baked is key, but getting them nice and crispy can be tough. Check out my easy, super crispy method for Crispy Baked Garlic Buffalo Wings!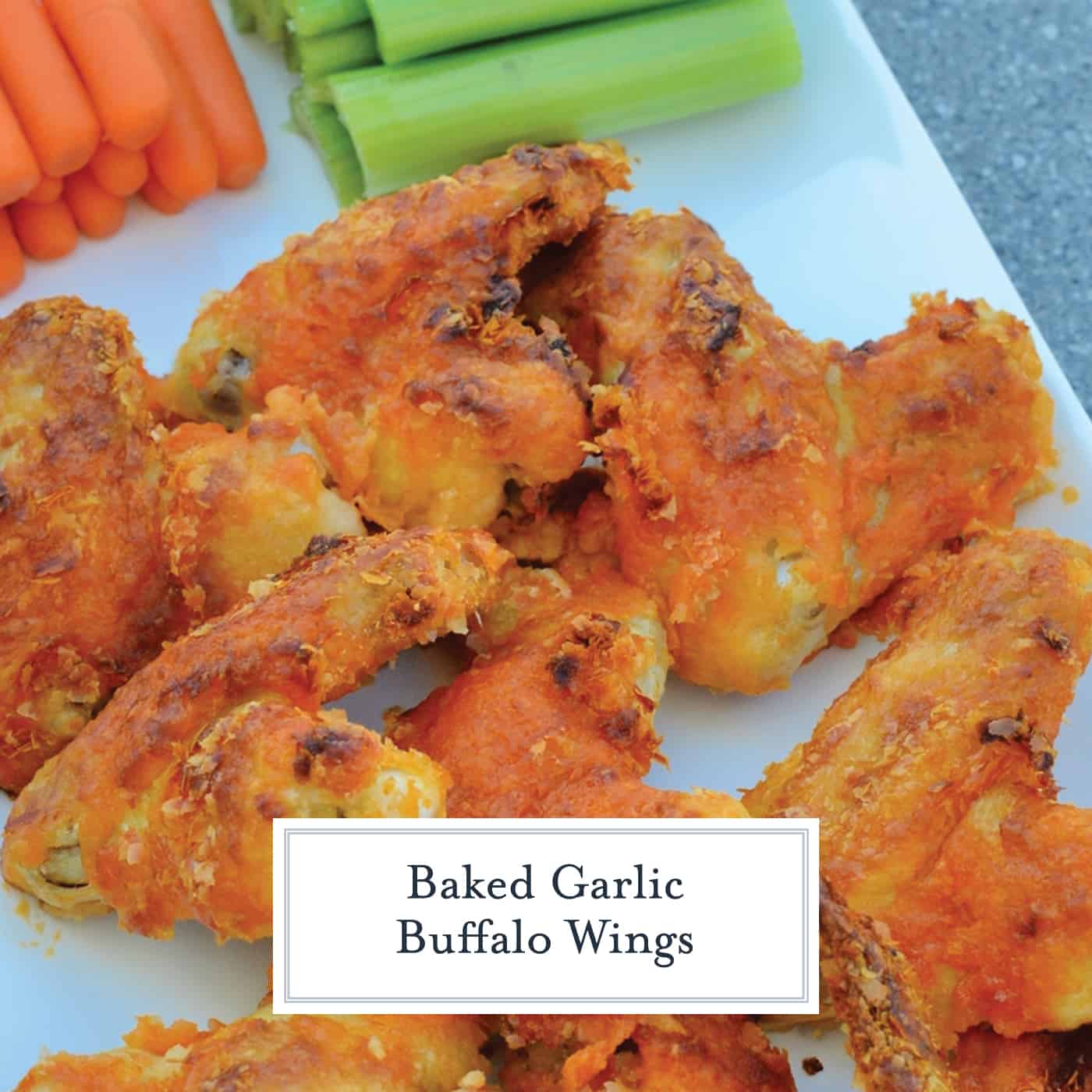 Crispy Baked Buffalo Wings uses a secret ingredient to "bread" wings. Bake to crispy perfection and toss in a garlic buffalo sauce.
How did I end up using instant potatoes as "breading"? I'm not sure if I've told this story… so just skip the next paragraph if you have.
T'was the weekend before Thanksgiving. I was attending a food blogger conference and hubby, being as supportive as he is, volunteered to do all of the grocery shopping for our 18 person Thanksgiving day feast.
Now let me start by saying that Thanksgiving is the only day of the year that I do NOT make homemade mashed potatoes. Serving 18 people, living in a narrow row home and having at least a dozen people milling around forces me to cut some corners and mashed potatoes are one of them.
I put a box of instant mashed potatoes on the grocery list.
Hubby, who is very practical, was at the store and saw that the box was only 1 pound. Logically speaking, 18 people will need much more than 1 pound of mashed potatoes, right?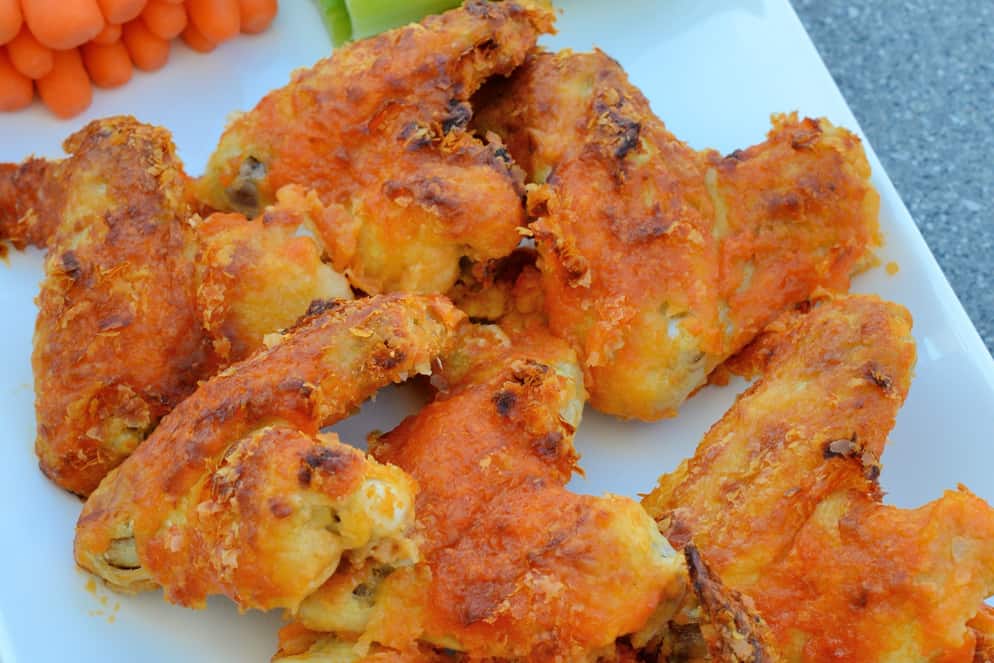 I mean, I whip up a 5 pound bag of fresh potatoes for a small dinner party. Obviously I had made a mistake on the shopping list, so hubby opted to purchase a few more boxes of instant mashed potatoes… like 5… from Costco.
I returned home to a full pantry, including 5 extra large boxes of instant mashed potatoes. I asked about this clear over-purchase and as he proceeded to tell me his chain of logic, I nearly snorted Diet Coke out of my nose!
I explained that this meant 1 pound DRY and that each box would be well more mashed potato than we would need even for 18 people. Now I'm on the search for new ways of using dehydrated spuds and I saw a recipe for Crispy Baked Buffalo Wings on the side of the box.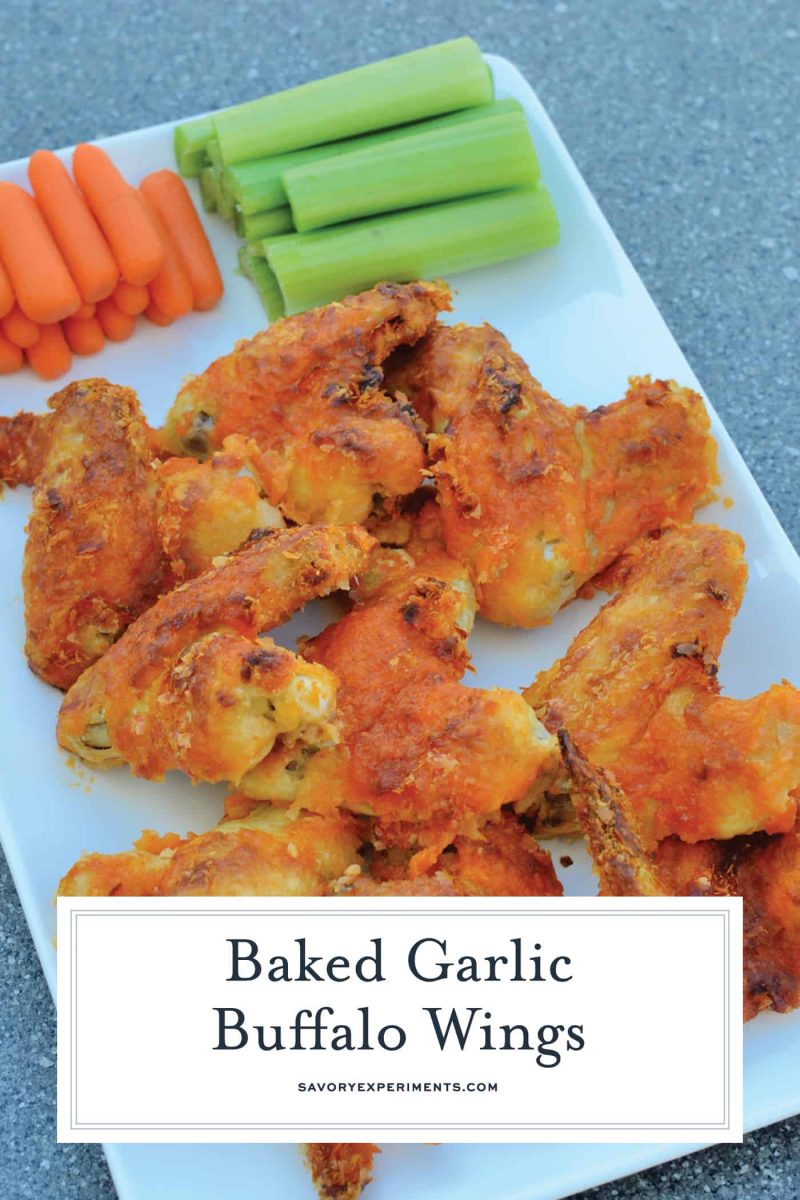 Sometimes inspiration comes from the least expected places. I decided to make my favorite homemade buffalo sauce and add garlic. Crispy Baked Buffalo Wings soon became a staple every Sunday for watching football.
If you like this easy appetizer recipes, you'll love these as well: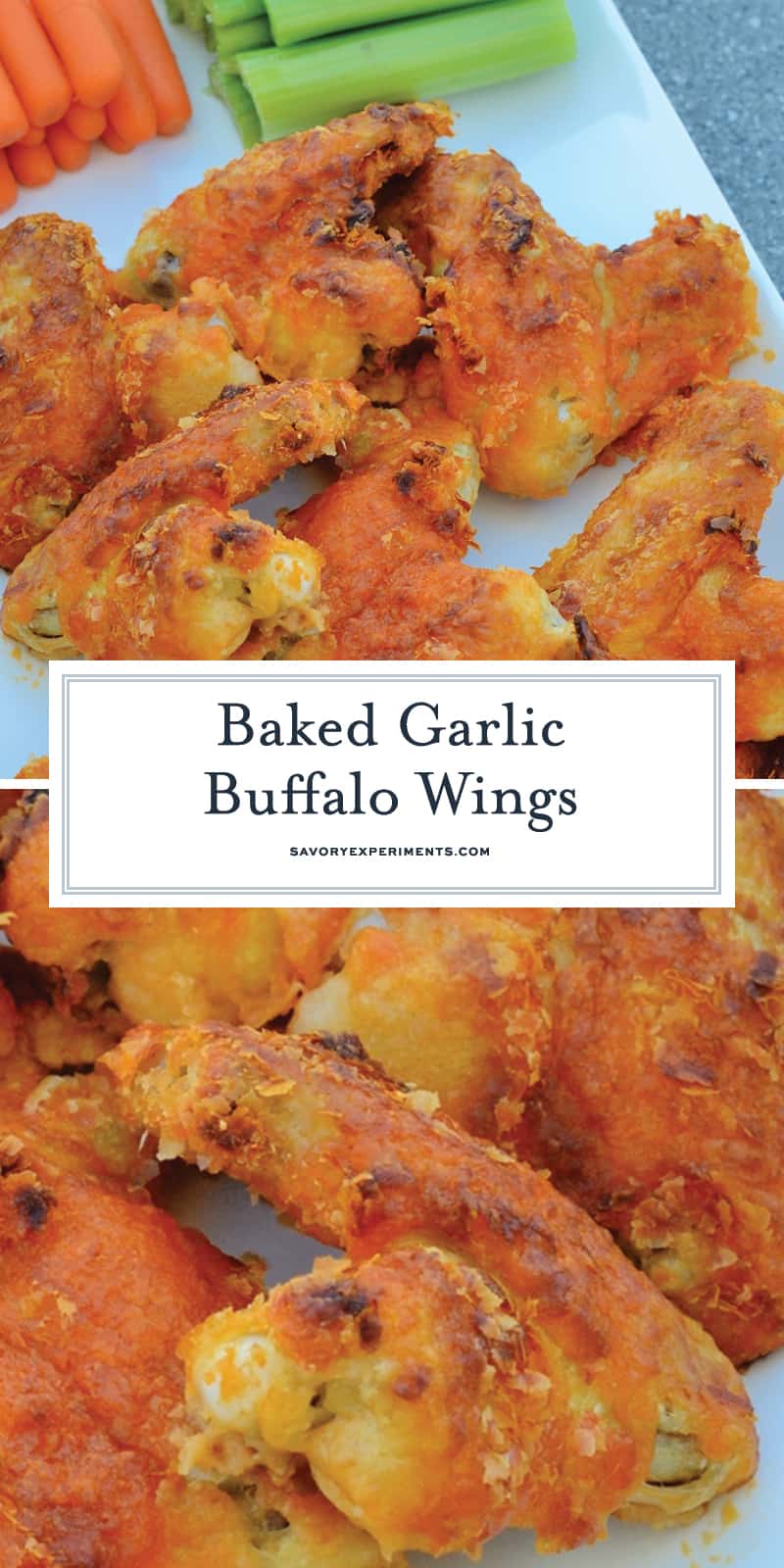 CONNECT WITH SAVORY EXPERIMENTS!

Be sure to follow me on social media, so you never miss a post!

Facebook | Twitter | Youtube
Pinterest | Instagram

Get our FREE 8 Day E-Course on How to Be a Better Home Cook. Sign up HERE!