This recipe originally appeared on Real Housemoms, where I am a contributor.
Turkey Club Sandwich Pinwheels are the perfect recipe for parties, BBQs, potlucks or school lunch! Simple and no-cook, it doesn't get any easier!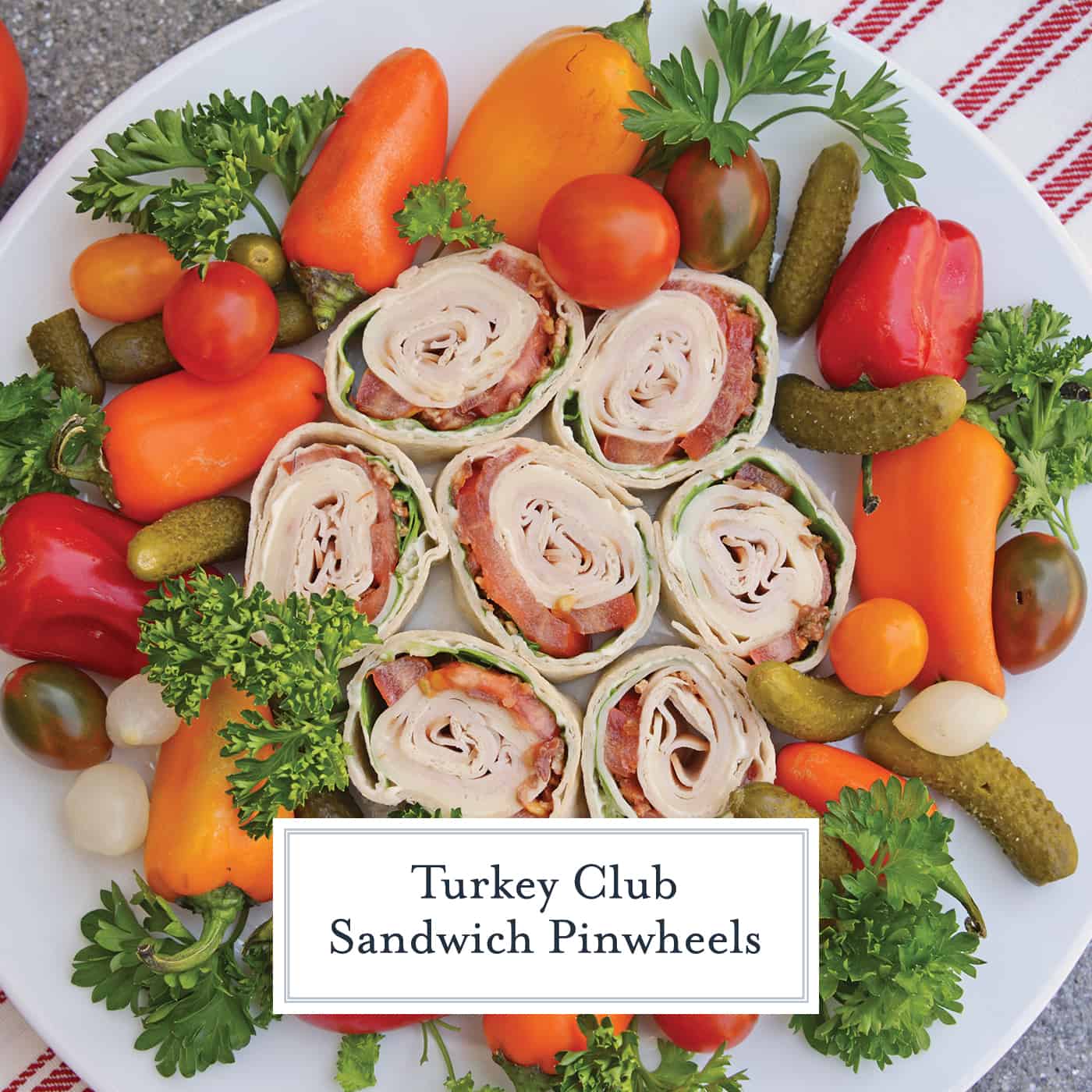 Turkey Club Sandwich Pinwheels use the traditional club sandwich ingredients, but wrap them in a tortilla. Easy to make, eat and clean up!
Let's start with the basics, what is a club sandwich? Traditionally, a club sandwich is made from meat, mayonnaise, tomato and lettuce. Instead of being just one layer, it is two.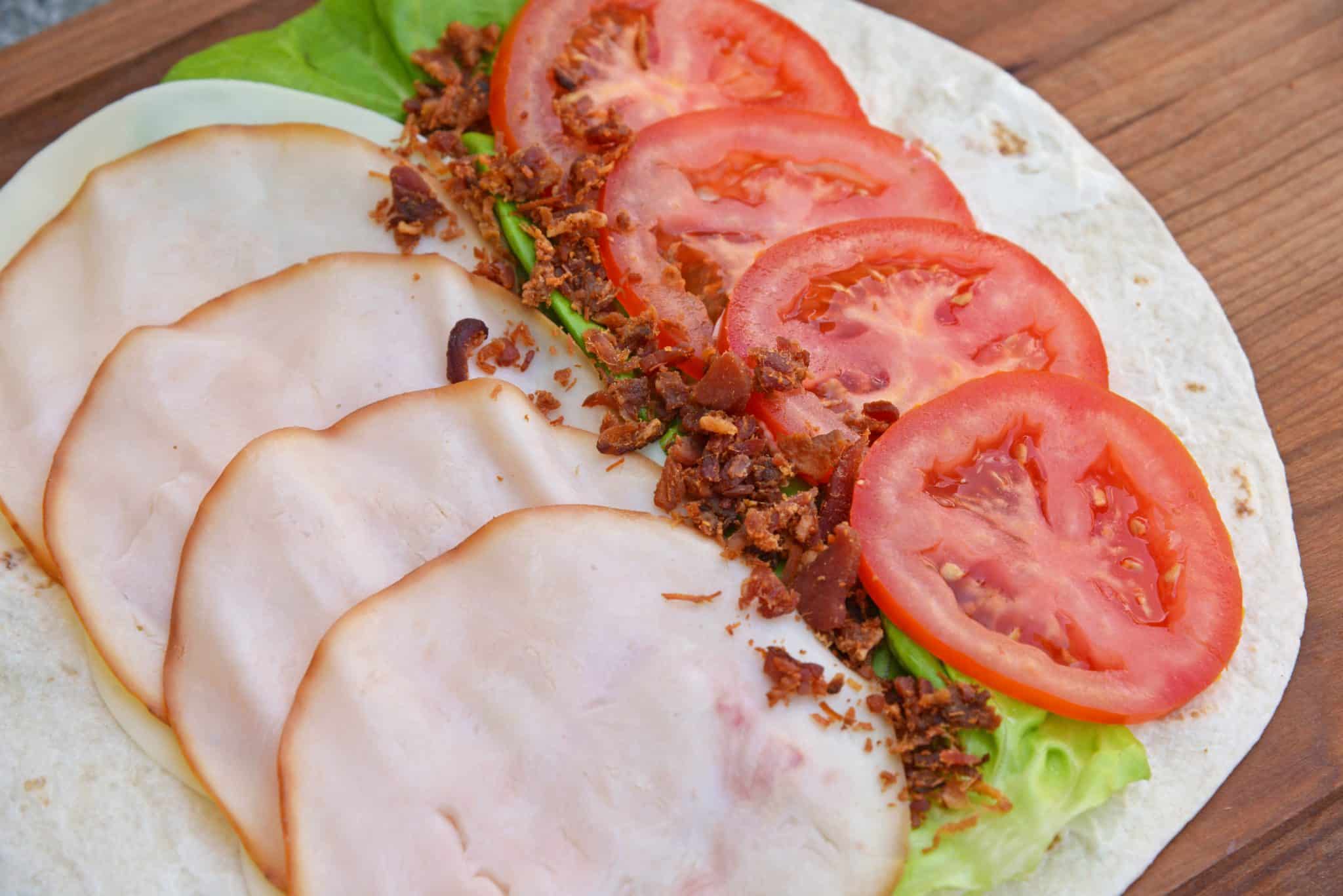 You'll commonly see them cut into fourths and held together by a fancy toothpick with a frilly plastic pom pom thing on the end. I've even seen them battered and fried like a monte cristo.
I've always believed that the "club" in club sandwich came from "clubroom". Picturing stuffy older folks at a country club eating dainty sandwiches with a pinky lifted, but recently a tweet, then article made me question my club sandwich schema.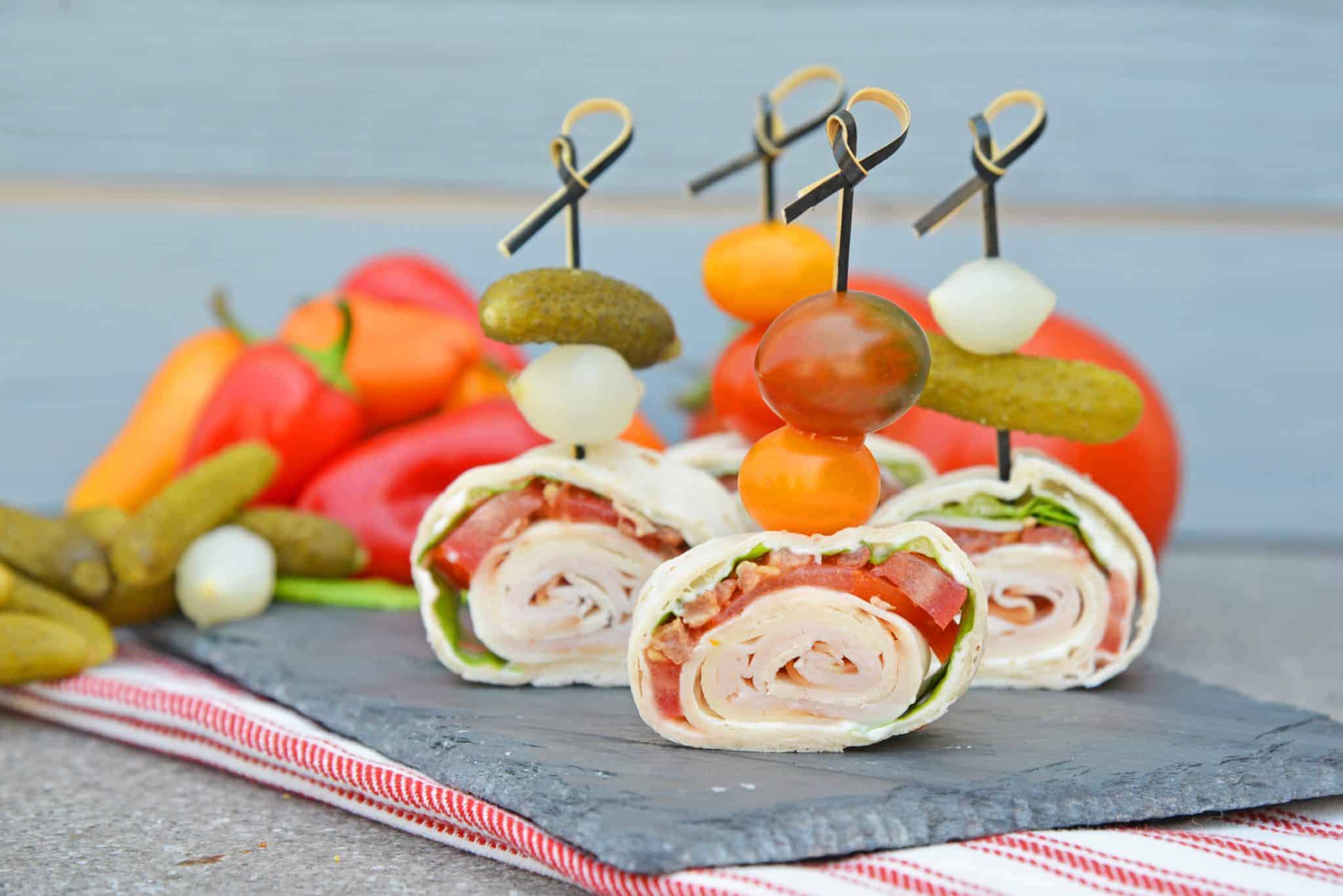 The tweet read: "I never knew CLUB was an acronym for Chicken and Lettuce Under Bacon". Could it be true? Who knows. Who cares, really. But it is fun to have this little conversation starter in your pocket. You're welcome.
Bread and meat can vary. You'll see it made with bacon, which is also known as a BLT when only one layer, or made with thinly sliced turkey or chicken. It can even (prepare to have your mind blown) be made with multiple types of meat!
I prefer my club sandwiches to have two types of meat. It adds to the sophistication of the otherwise simple meal. I usually choose bacon and smoked turkey. Because bacon makes everything better, doesn't it?
The smooth smokiness of the turkey pairs well with salty and slightly chewy bacon bits. Texturally and flavor-wise, you just elevated your average club sandwich. BOOM!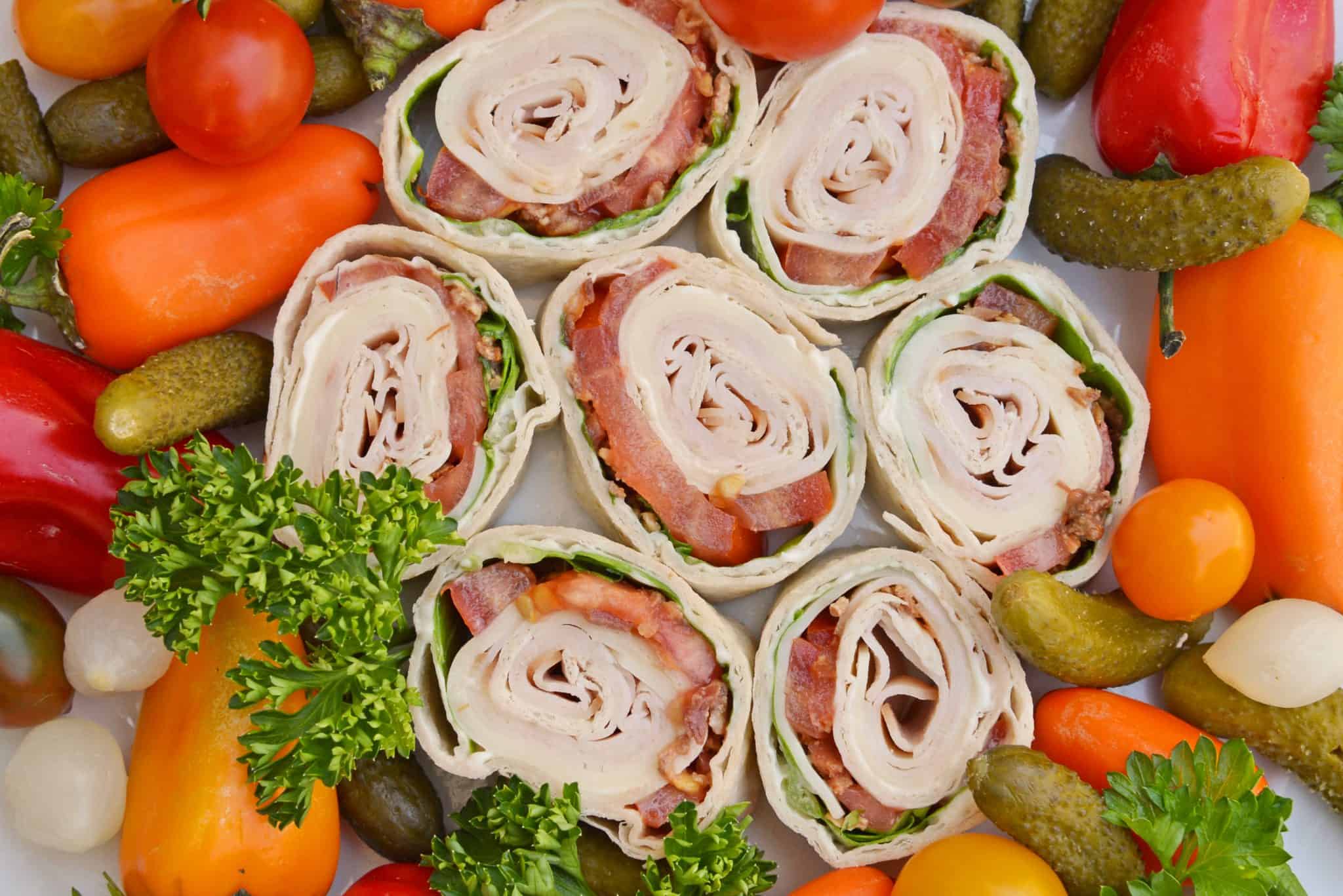 Making it even easier to eat, and even better for parties, potlucks, school lunch and other gatherings, I've made mine into a pinwheel.
Club Sandwich Pinwheels lose the signature "double layer" but that is all made up for in the convenient two-bite finger food making them perfect for party platters.
Tips for making pinwheels sandwiches:
Use large tortillas. The ends are uneven and won't roll tight, so they are basically useless. The middle is where it is at and the bigger the tortilla, the larger the middle!
Don't overload the tortilla. Make sure your stuffing ingredients are in as even of a layer as possible.
Wrap the tortilla as tight as possible with plastic wrap. The mayo is the glue that holds it all together and the glue needs to be touching the other ends. Stuffing will loosen and get away if you don't!
Refrigerate the tortilla before cutting. It helps to keep its shape. If you are in a hurry, place it in the freezer for 15 minutes. Skipping this step will result in limp, pathetic little pinwheels. Don't let that be you!
Place toothpicks before cutting to help retain shape and uniform size. Use fun toothpicks- don't be boring!
A serrated knife will cut smoother and help retain a good pinwheel shape.
Make a variety of pinwheels for your pinwheel platter and even incorporate other toothpick finger foods. Colors, shapes and sizes will make it interesting.
More no-cook appetizers!