I've spent many year perfecting my meatballs and I am now ready to share my coveted recipe. Before you get started, I highly encourage you to read 8 Ways to Improve Your Meatballs so you understand the reason why my recipe is the way it is.
Of course, some of these items aren't always practical and we all take shortcuts, myself included. One of my shortcuts is instead of grating the onion and garlic, take it for a ride in the food processor. The resulting pulp can also be combined with parsley for a super fine mince, nearly paste, that will fold into your meatballs seamlessly.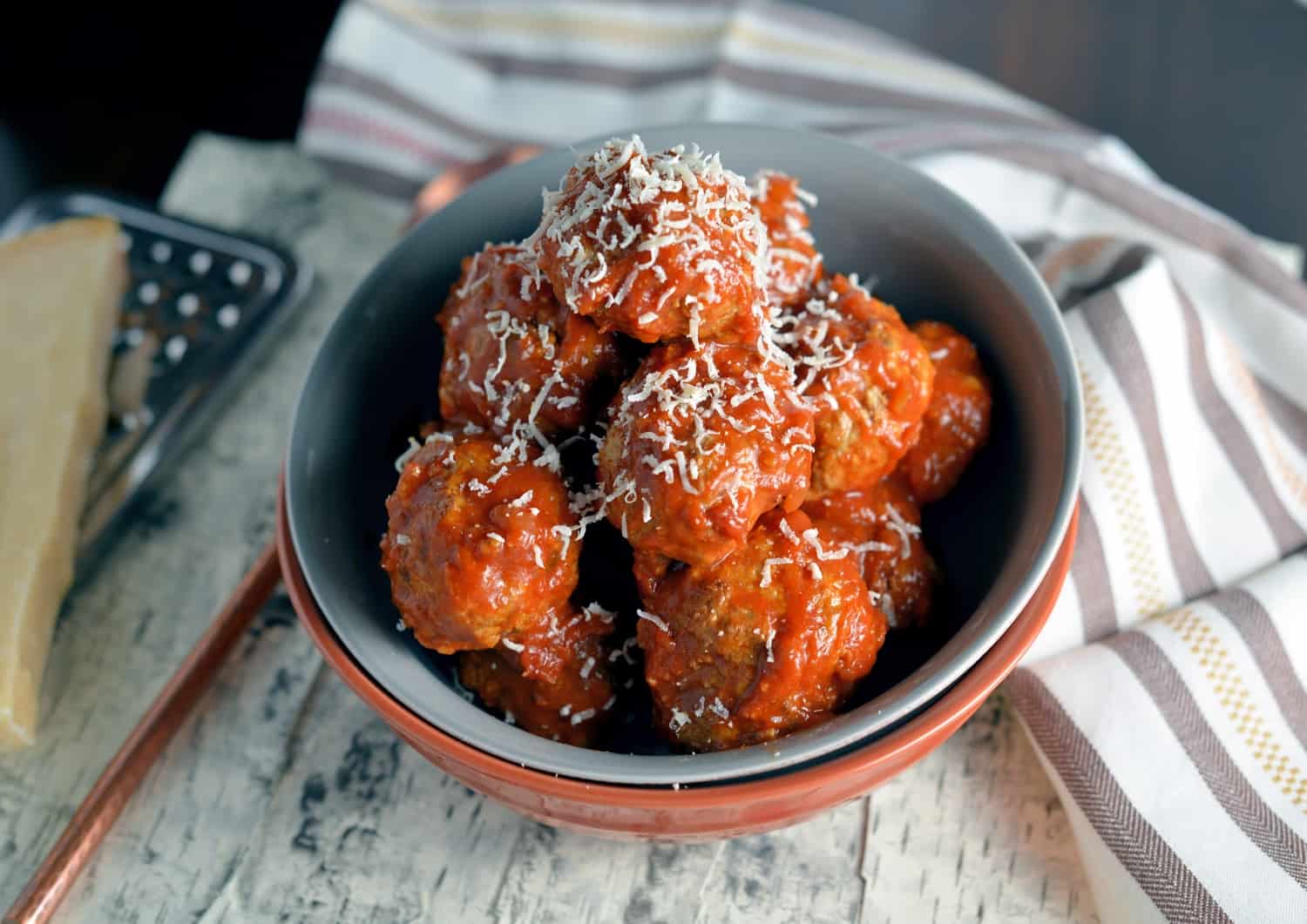 If you do not have evaporated milk, regular milk will do just fine. I would strongly discourage you from using skim or 1%, really whole would be best for the fat content and smooth consistency.
Print Recipe
The Best Italian Meatballs
Yum
Looking for good Italian food? Start with the BEST Italian Meatball recipe! Perfectly tender and flavorful, you will never guess some of this Italian girls tricks for making award winning meatballs!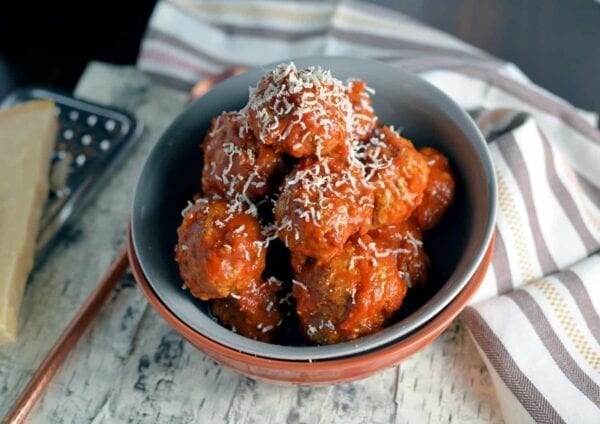 | | |
| --- | --- |
| | |
Place cubed white bread and evaporated milk into a large mixing bowl, tossing to combine. Allow to sit while you prepare other ingredients. Bread will start to disintegrate.

Add micrograted onion and garlic to bread, mix well. Add parsley through ground beef bullion, mixing until combined.

Working in 3 rounds, add 1/3 of each type of meat, blending with your fingers until it just comes together until everything is combined.

Preheat oven to 400 degrees.

Take a good amount of meat and toss back and forth between your hands to pack. Meatballs should be approximately 2-3 inches wide (I like big meatballs!)

Place onto a broiler pan, make sure meatballs are not touching. Bake for 20 minutes, placing on broil for the last 2 minutes of cooking.

Remove and either allow to cool. Freeze or simmer in your favorite marinara sauce.
Water content in many of these ingredients can vary greatly. If you find your mixture too loose and starting to spread, you can add dry bread crumbs to soak up the excess.
For even more delicious recipes, follow me on Pinterest!
Follow Savory Experiments's board Savory Experiments Recipes on Pinterest.
If you like this recipe, make sure to follow me on Pinterest for even more! 
Visit Savory Experiments's profile on Pinterest.
If you liked this recipe, you'll love these!