This bulgogi recipe is an amazing way to make some delicious Korean Beef Tacos! With each bite you'll taste mouth watering flavors that will definitely satisfy all your taco cravings!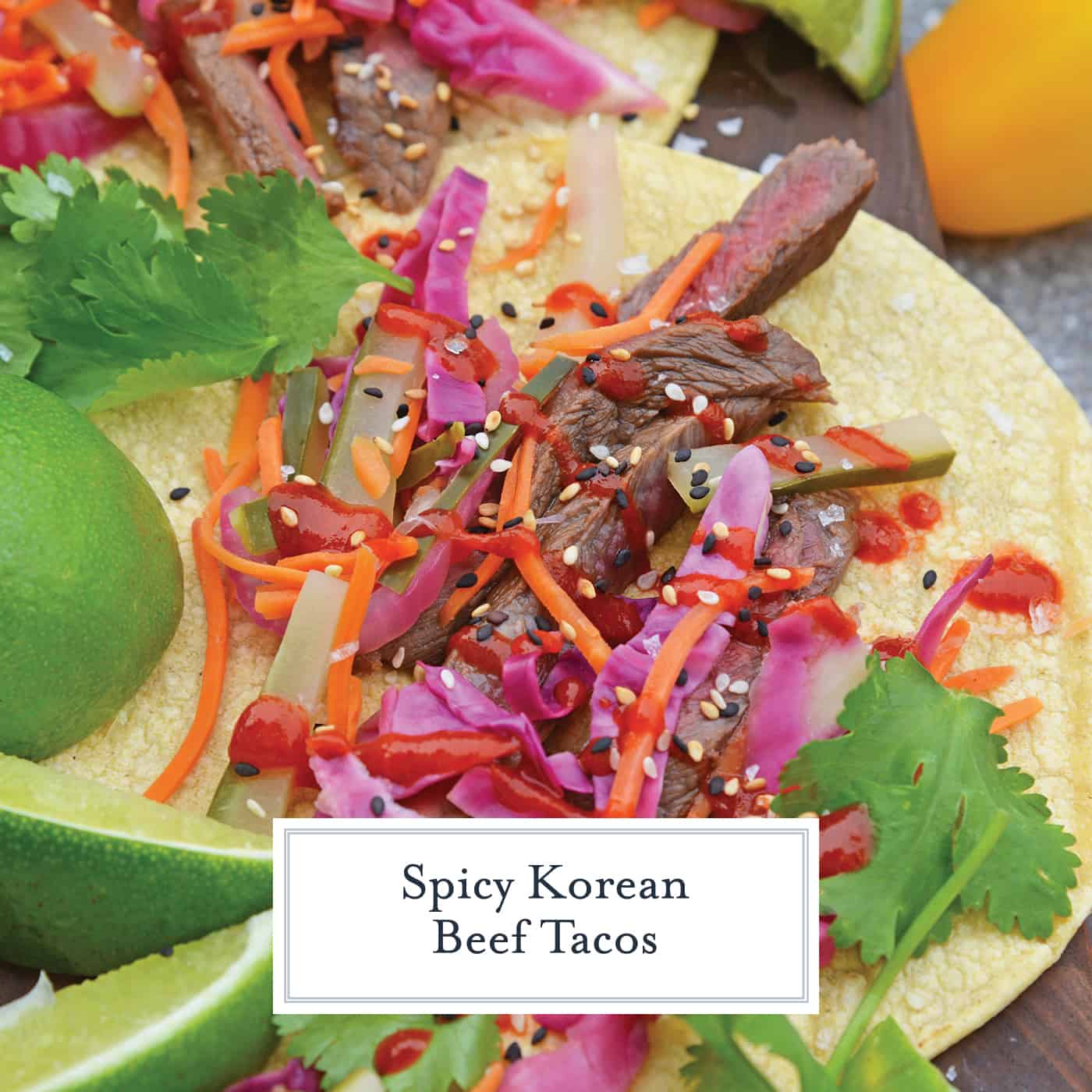 Korean Beef Tacos
A local food truck used to come to my office every Thursday. I looked forward to the change in pace and flavorful food compared to my usual cardboard frozen meal or lame protein bar. Much to my dismay, they no longer come.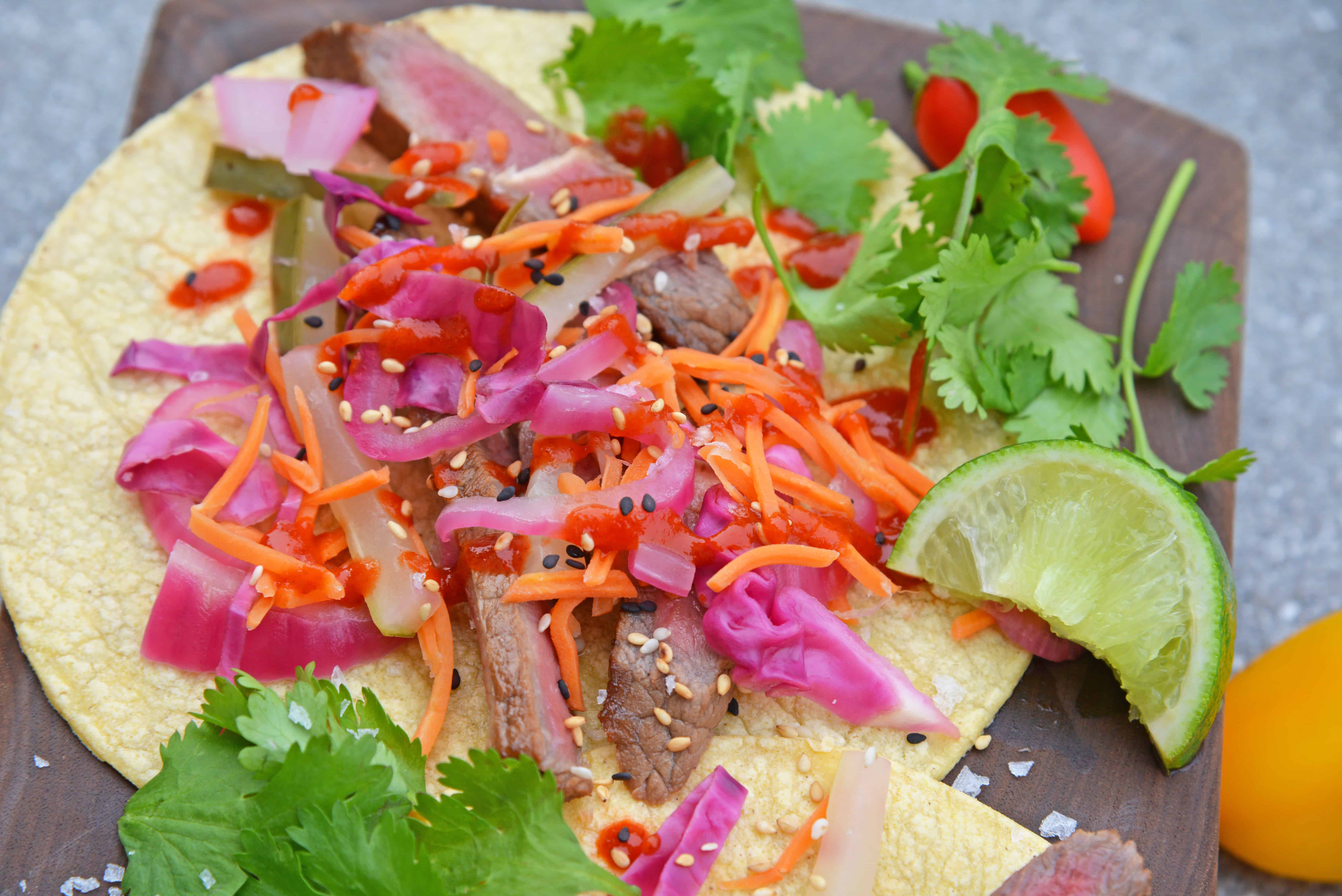 Although this is helpful for my wallet and waistline, I just kept craving one of my favorite food truck delicacies, Korean Beef Tacos. My only choice was to replicate.
Baltimore is a big town for "eating your meat on the street." The food truck boom hit and hit hard. We have everything from breakfast to dessert roaming the streets offering steamed food wrapped in aluminum foil.
Truth be told, I used to be scared of food trucks, but I guess my vision was of dirty hot dog water from the streets of Manhattan. Let me tell you, food trucks have changed. They follow sanitation codes, offer fresh and local ingredients and come up with some truly gourmet to-go meals, vegan to bacon galore!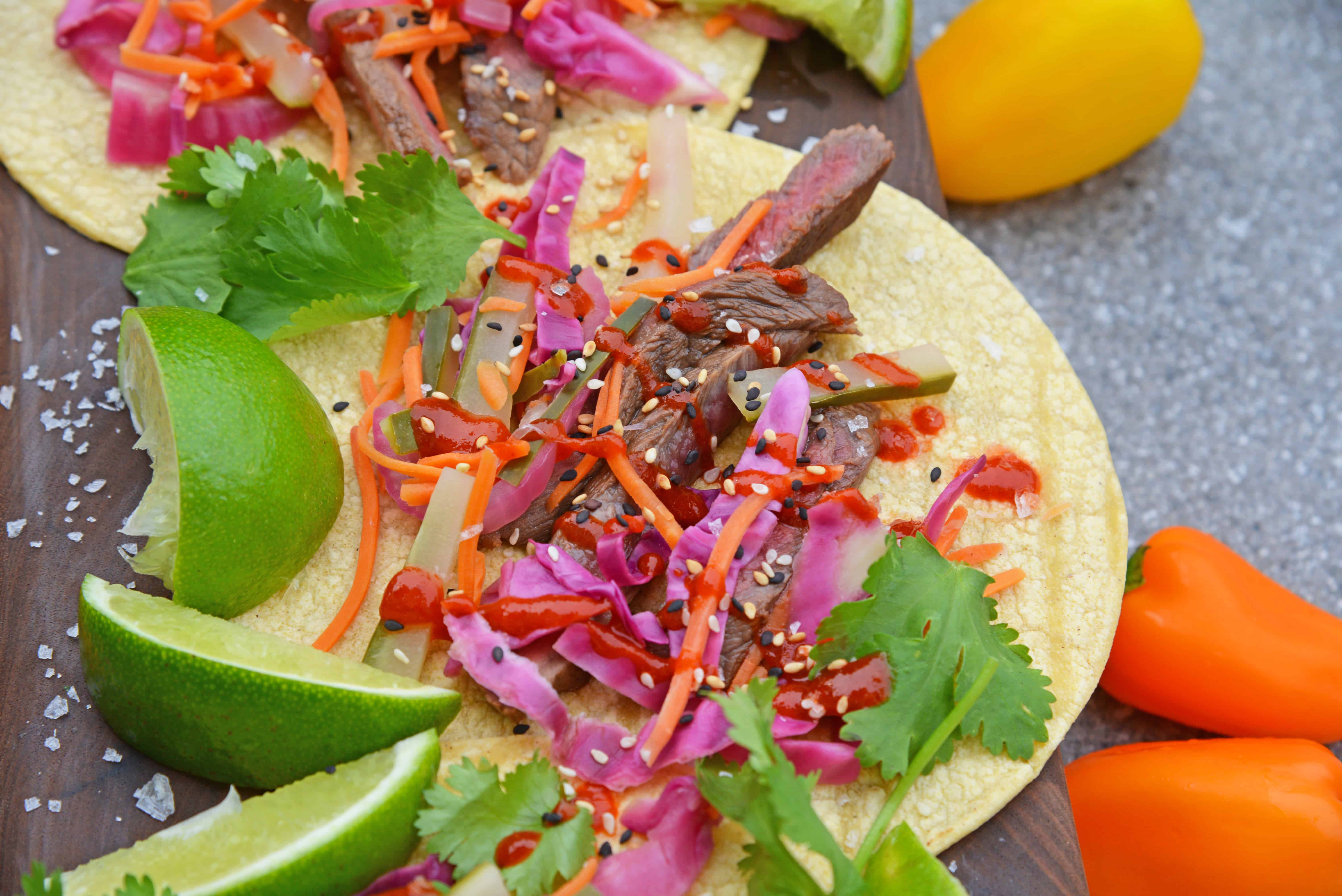 I'm sure you've seen bulgogi beef listed as one of the ingredients in the recipe card, and I'm sure most of you are curious to know that it is. The word bulgogi means "fire meat" which is essentially what it is.
Bulgogi beef is thinly sliced pieces of marinated sirloin that is cooked on the grill or in a griddle on the stove top. From the meaning of bulgogi you'd think it would have a spicy flavor but it's actually on the sweeter side. You can also make our Instant Pot Korean Beef for a shredded version with the same delicious flavors.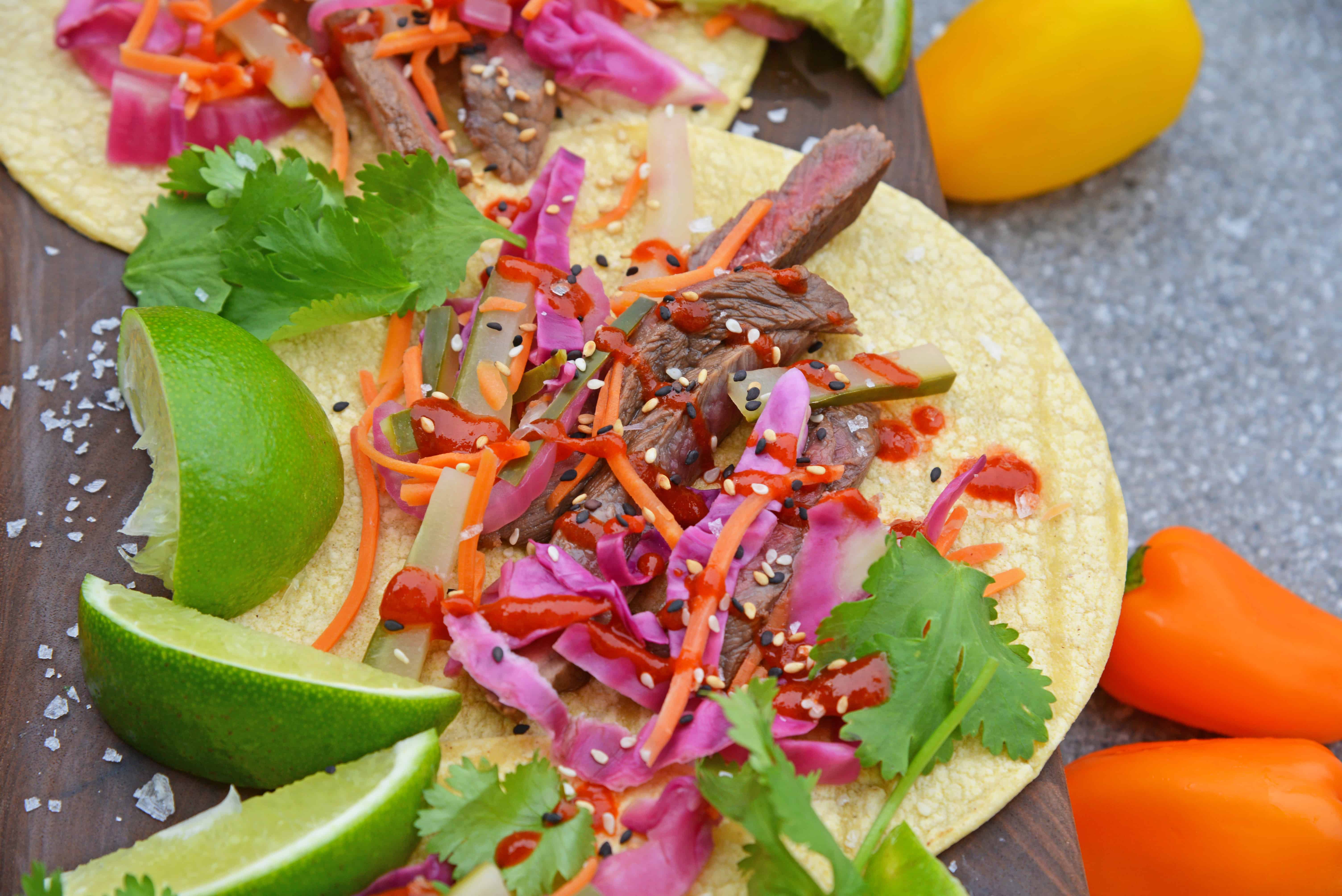 Bulgogi is one of the most popular Korean dishes and is usually served to non Koreans for their first Korean food experience. You'll find it being served at Korean barbecue restaurants where you cook it yourself at the built in grills at your table. Make into tacos, serve over rice or even make beef bulgogi bowls!