Have you tried Crispy Garlic Parmesan Wings? I've got the perfect recipe for you to try. Baked Garlic Parmesan Chicken Wings are so fun and easy to make and perfect for watch the game, or as a quick appetizer before dinner!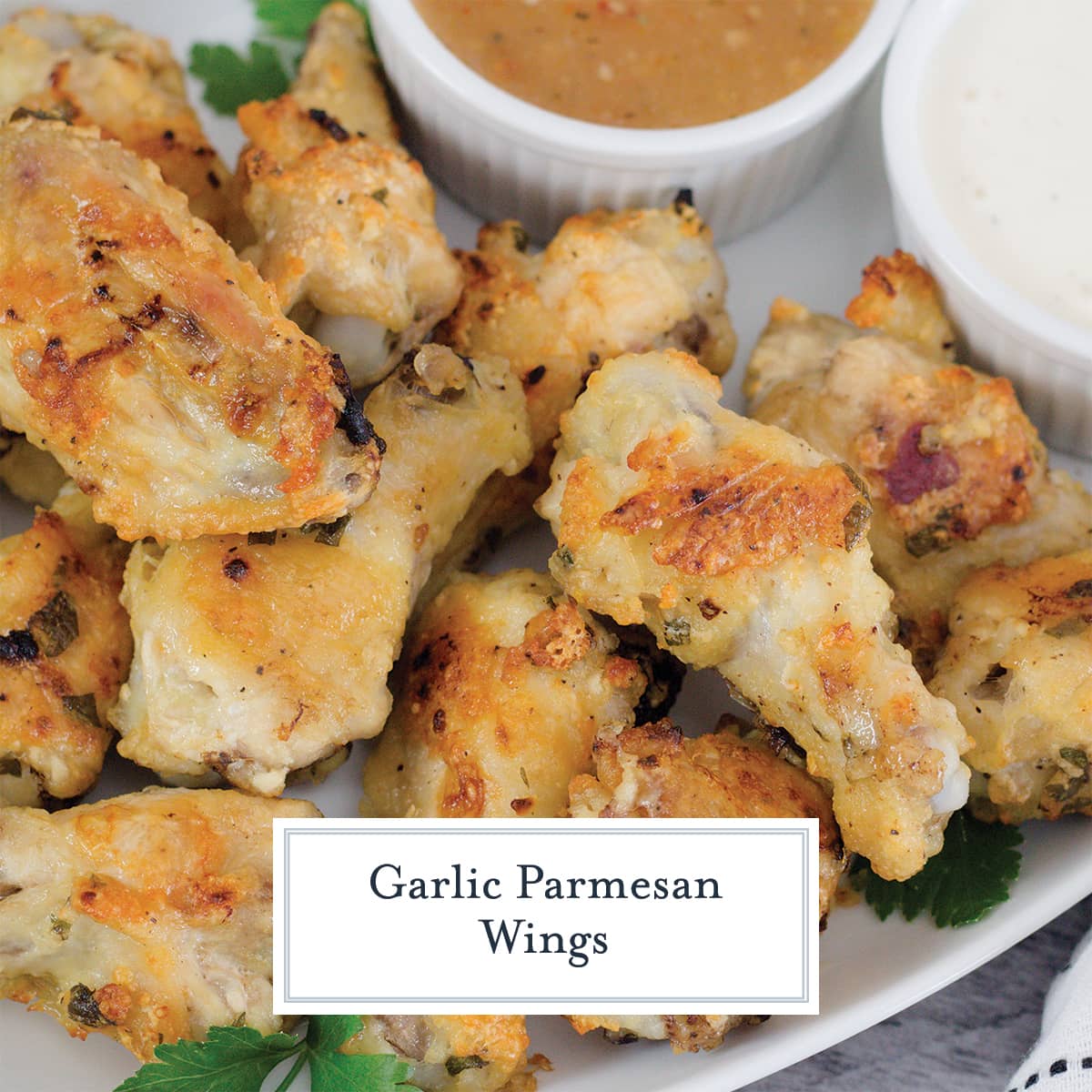 I often make them alone or even beside buffalo wings for those who don't want ALL the heat. Also a great addition to an app platter with jalapeno poppers and soft pretzel bites.
Garlic Parmesan Wings
We all can appreciate the crispy bite into a piece of fried chicken but how about a good baked wing? It is possible and actually easy to accomplish this same unforgettable crispy texture that you will go back for.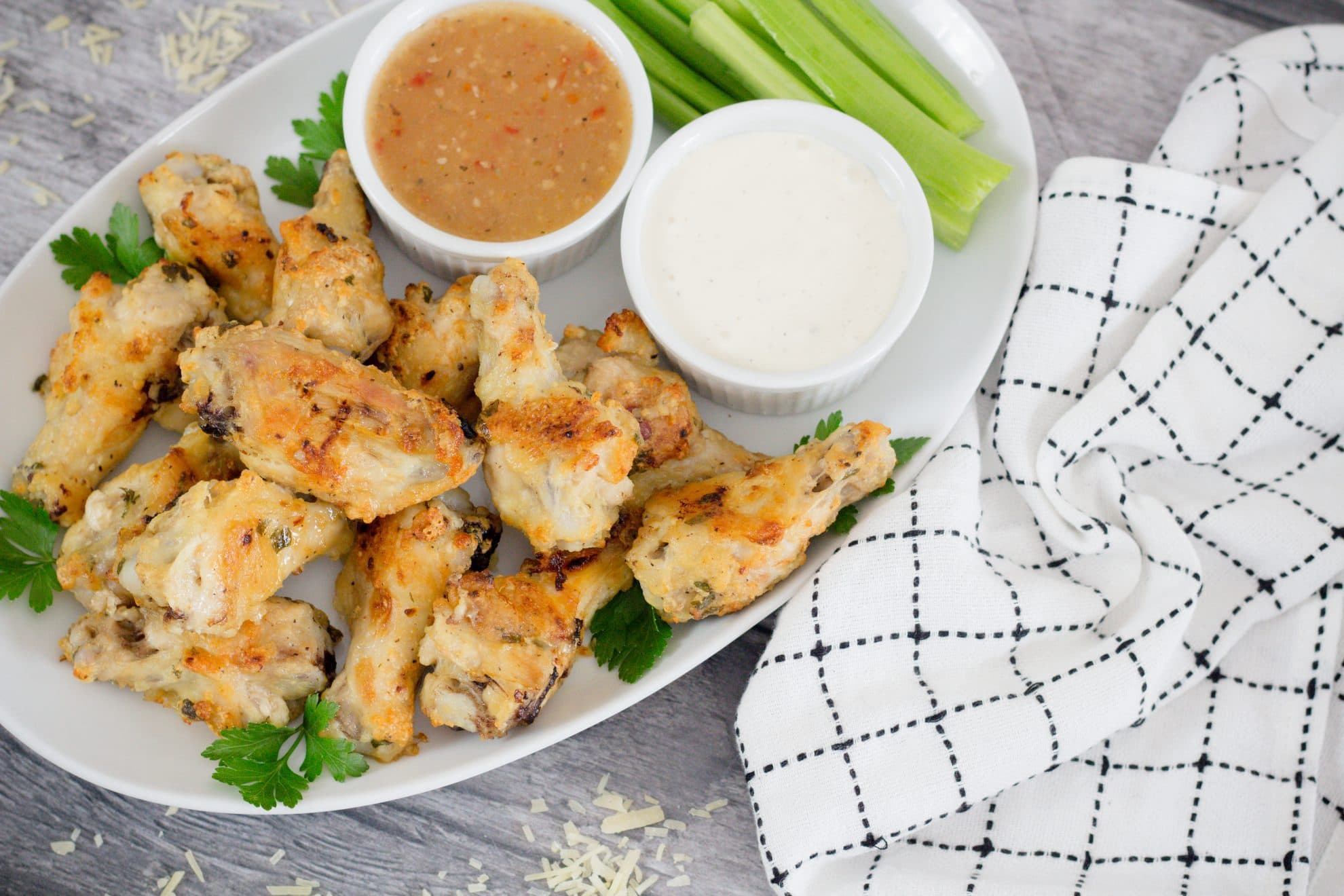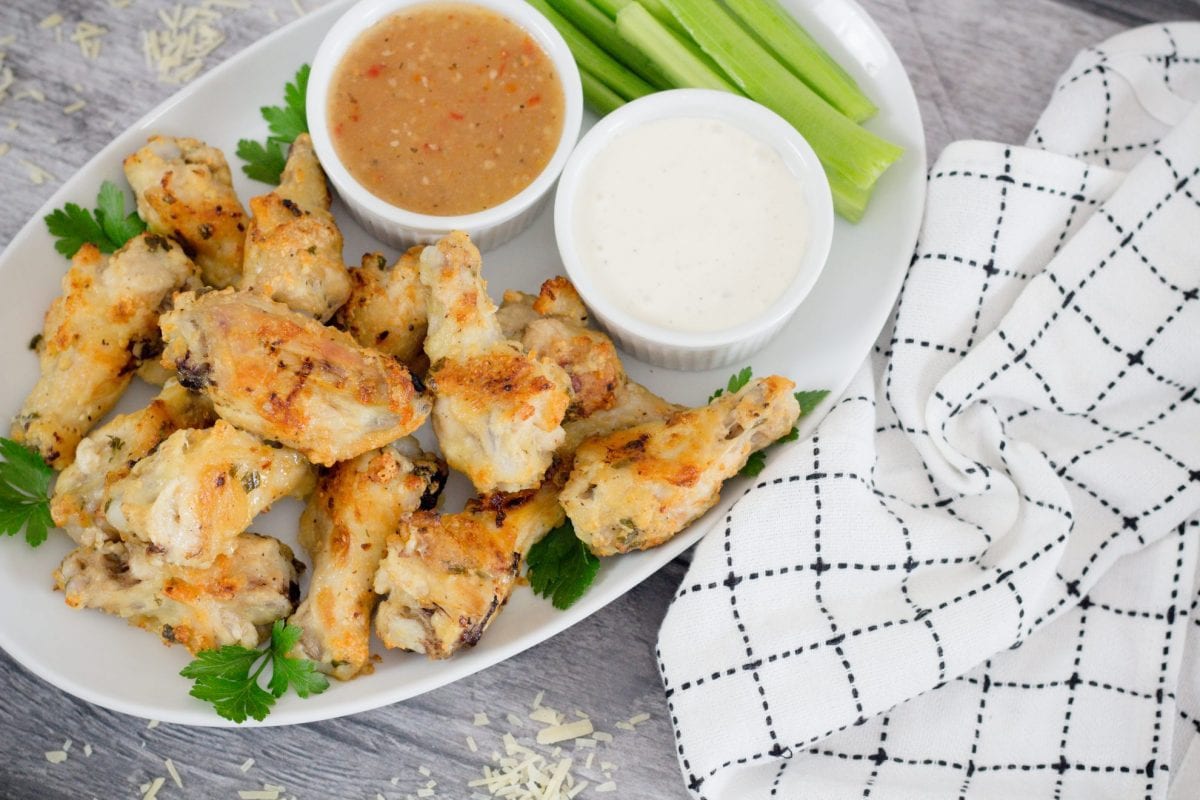 But wait, you will also love my other wing recipes too. There is nothing better than making a variety to serve. The WOW factor alone is priceless.
Fun Fact: Did you know that July 29th is National Chicken Wing Day? It sure is, so mark your calendar so you don't miss that celebration.
Garlic Parmesan Wings can be made from boneless wings, or wings and drumettes, a smaller drumstick. So choose what works best for you and let's jump in. I've got some tips and tricks to make them all perfect!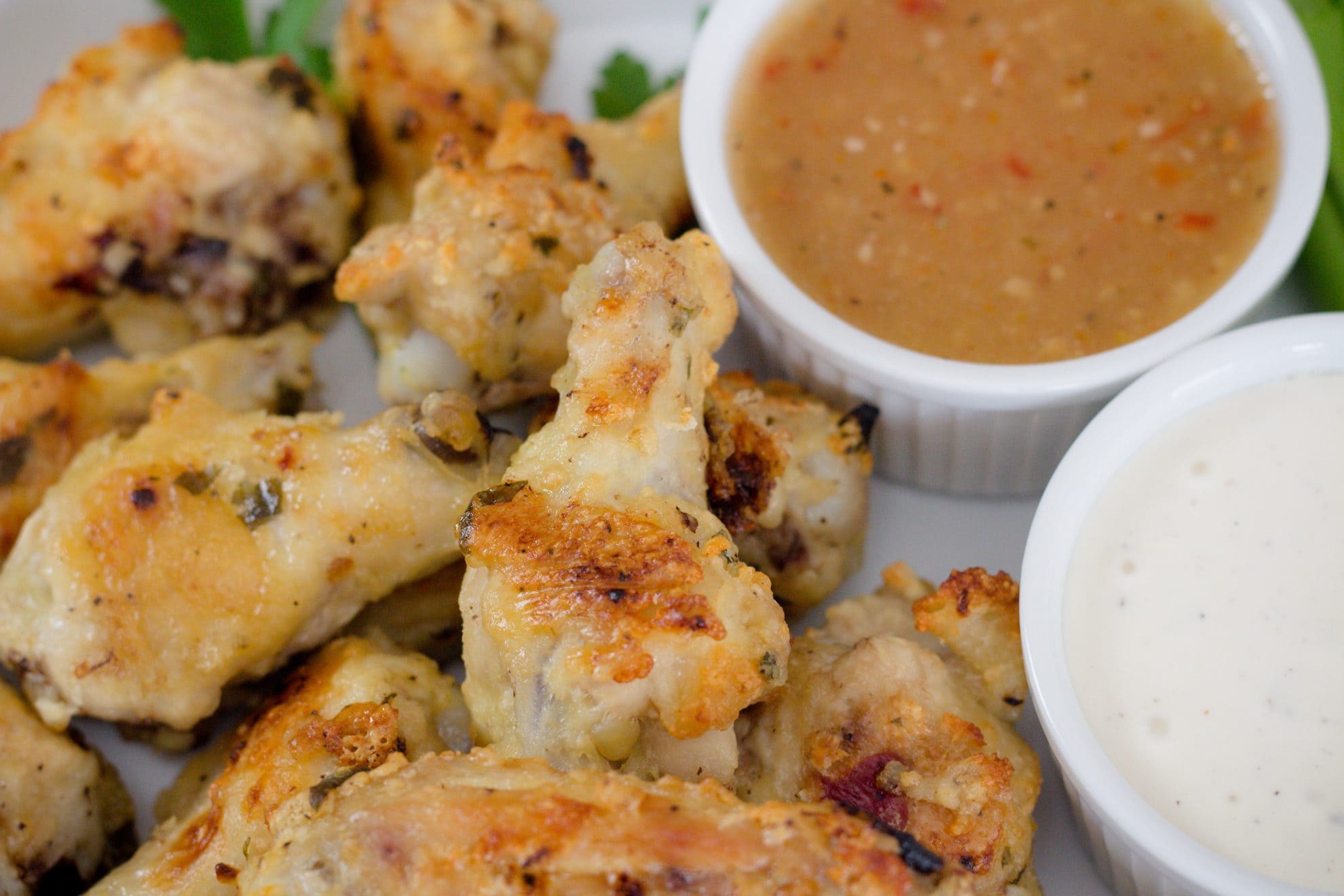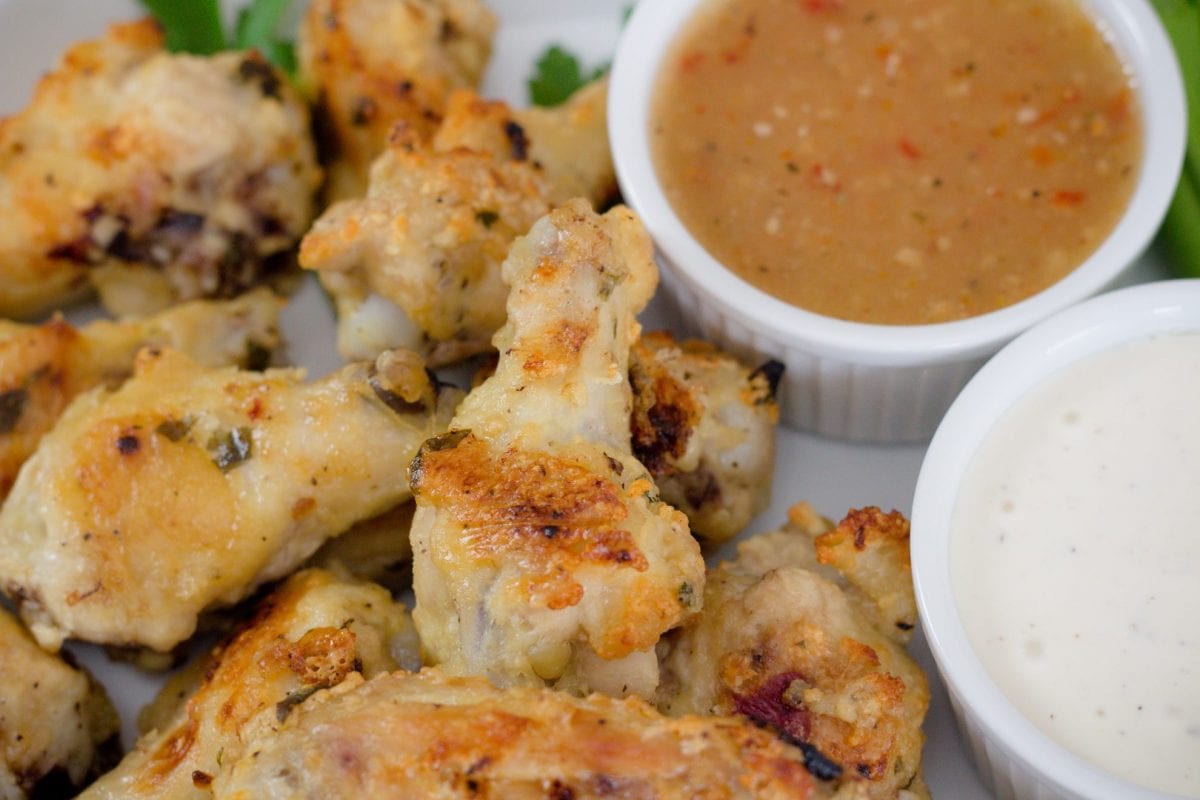 How to Make
If you don't have fresh garlic, 1 tablespoon of garlic powder can be used instead.
I sometimes double the garlic parmesan wing sauce and set half aside so I can use this for dipping too.
Pat dry chicken wings using a paper towel getting them as dry as possible. This helps make those skins crispy and also gets the coating to stick.
In a small bowl combine olive oil, garlic, parmesan cheese, parsley, salt, pepper and red pepper flakes (optional).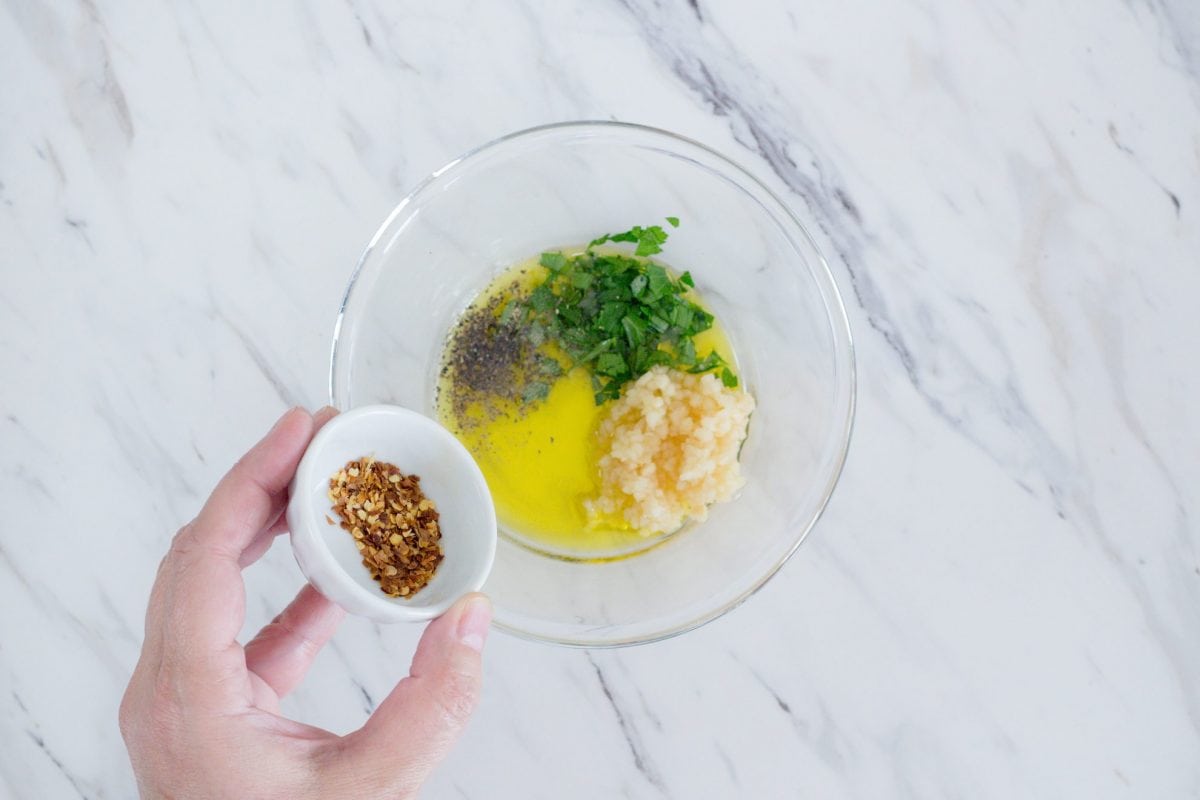 Coat dried wings with cornstarch. Toss wings for an even coat of cornstarch.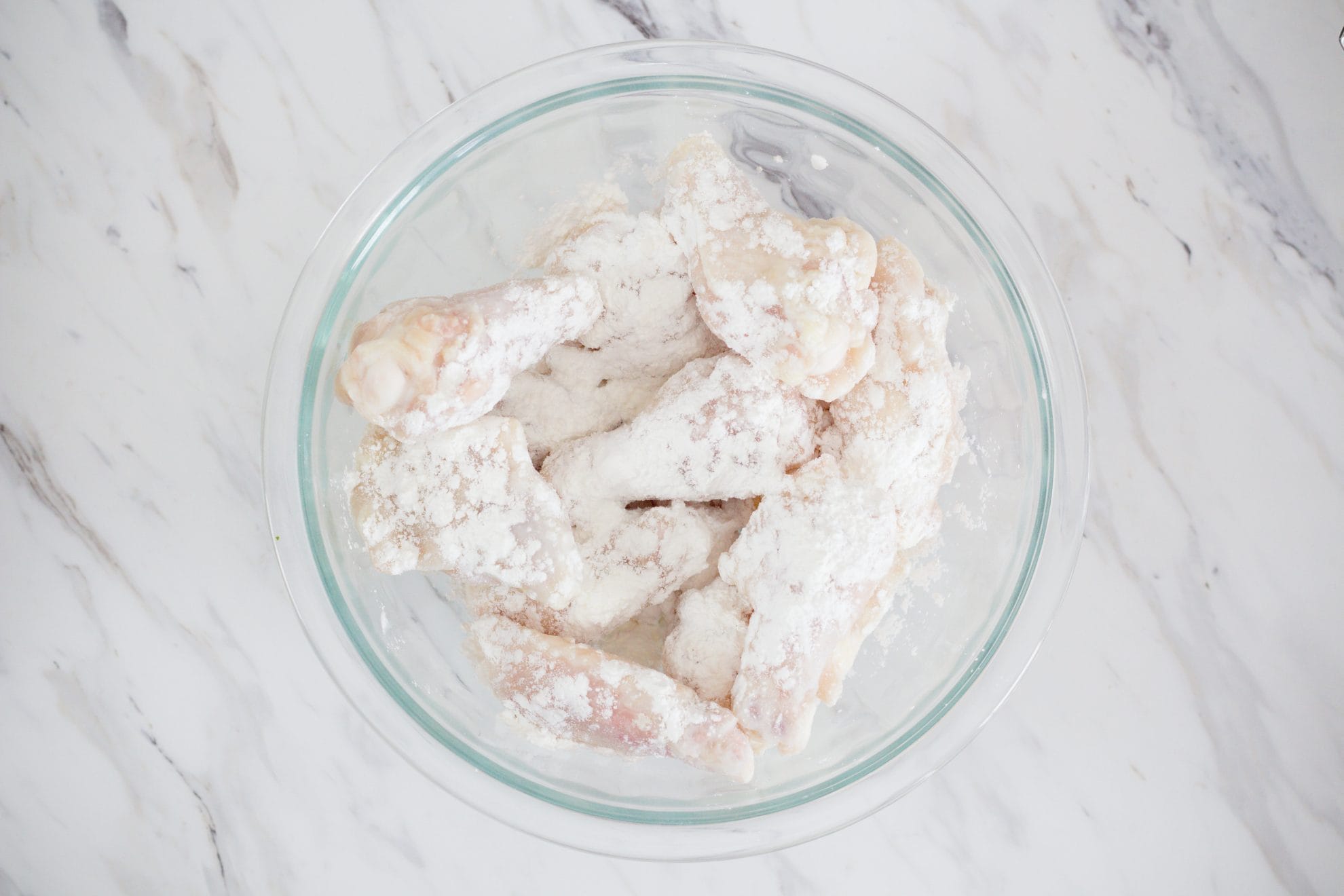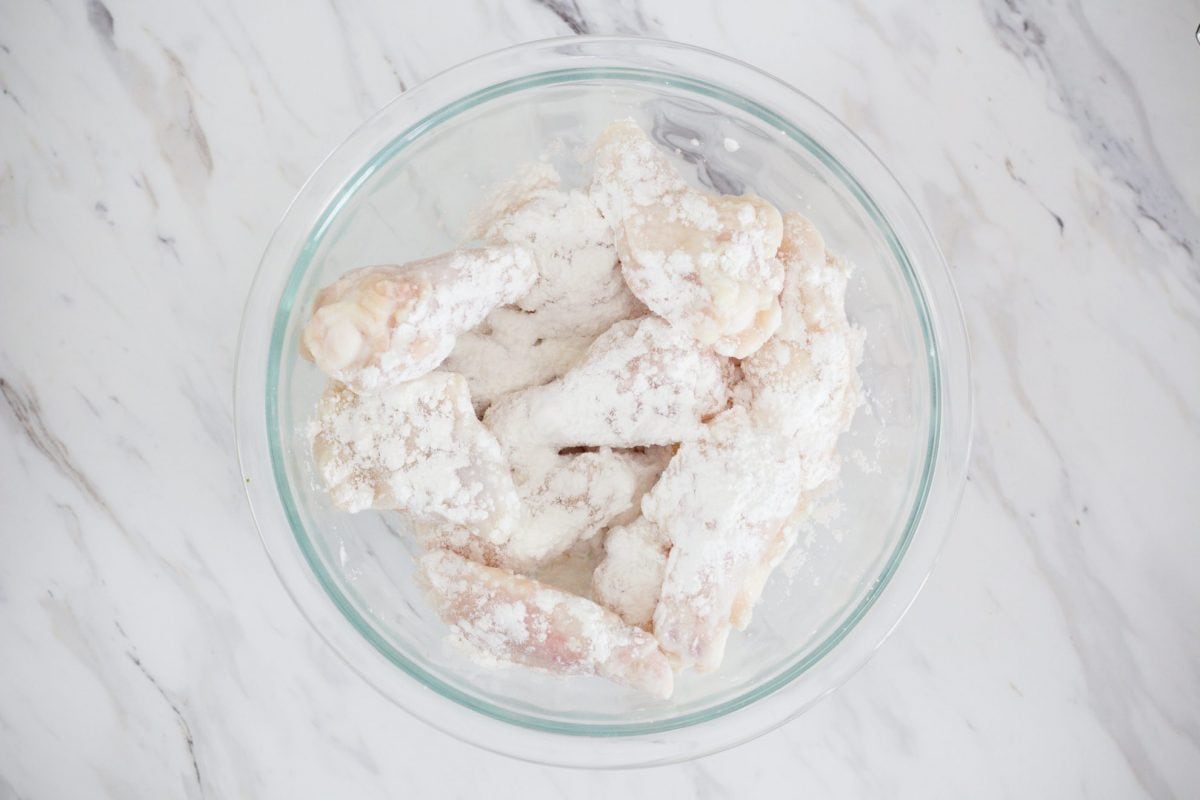 Drizzle olive oil mixture on top and toss to coat evenly.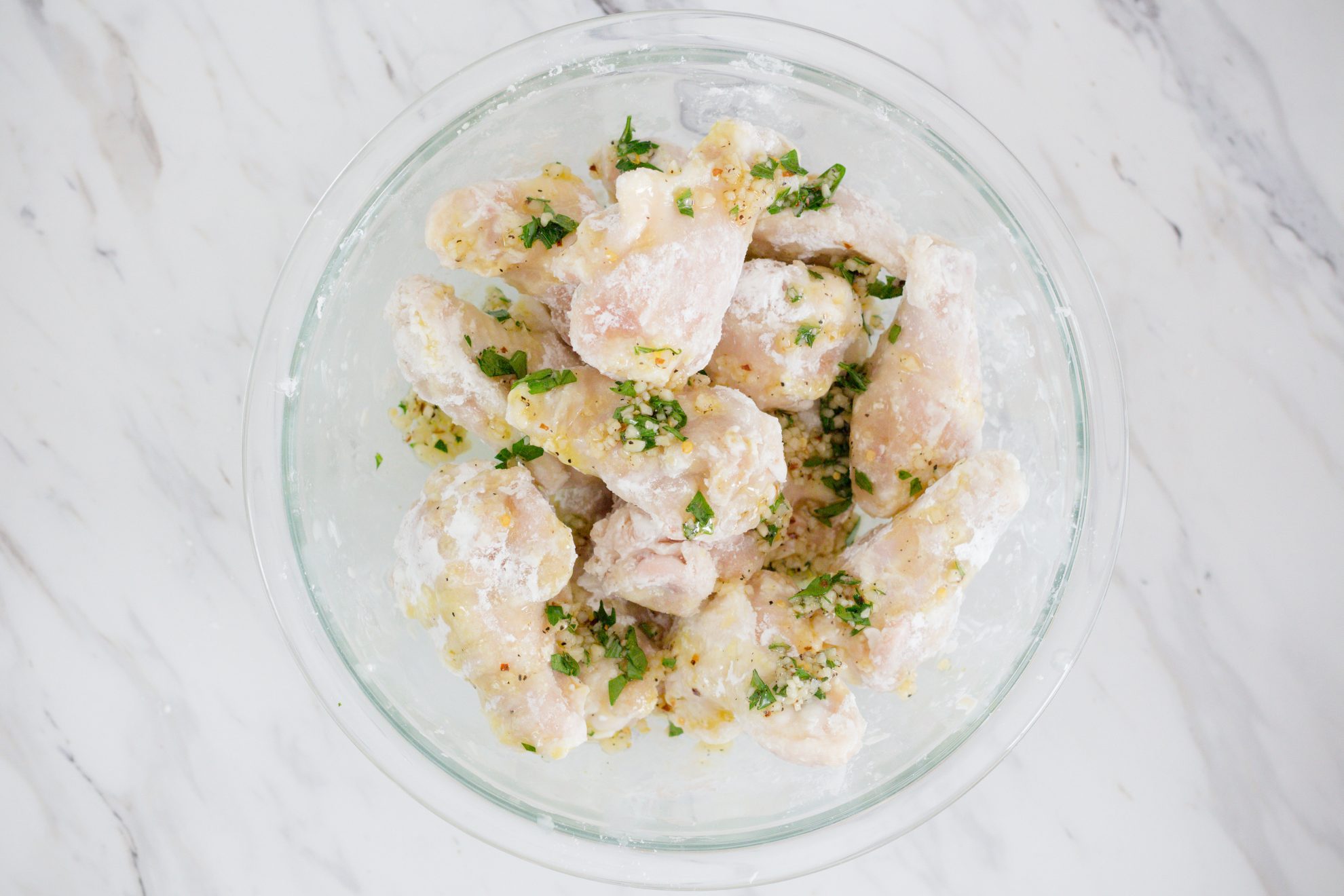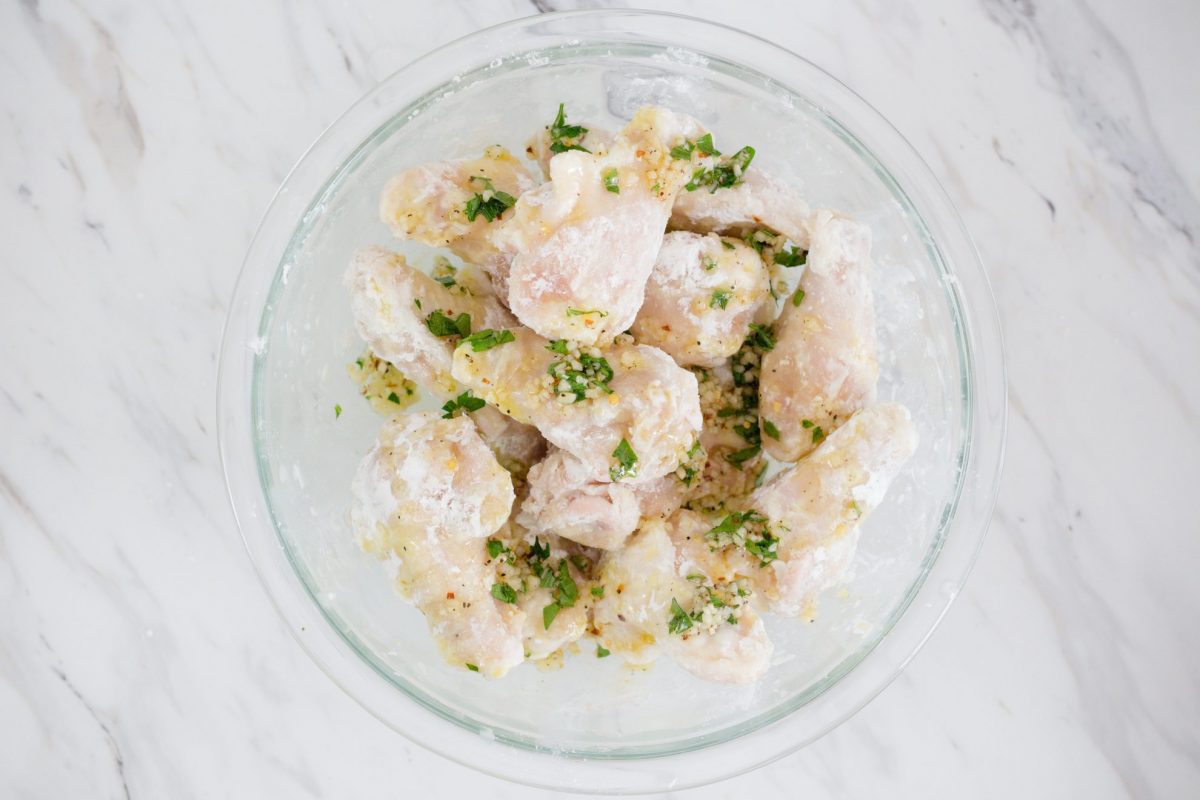 Place parchment paper or a wire rack sprayed with cooking spray to prevent sticking and then arrange in a single layer, allowing space between each wing.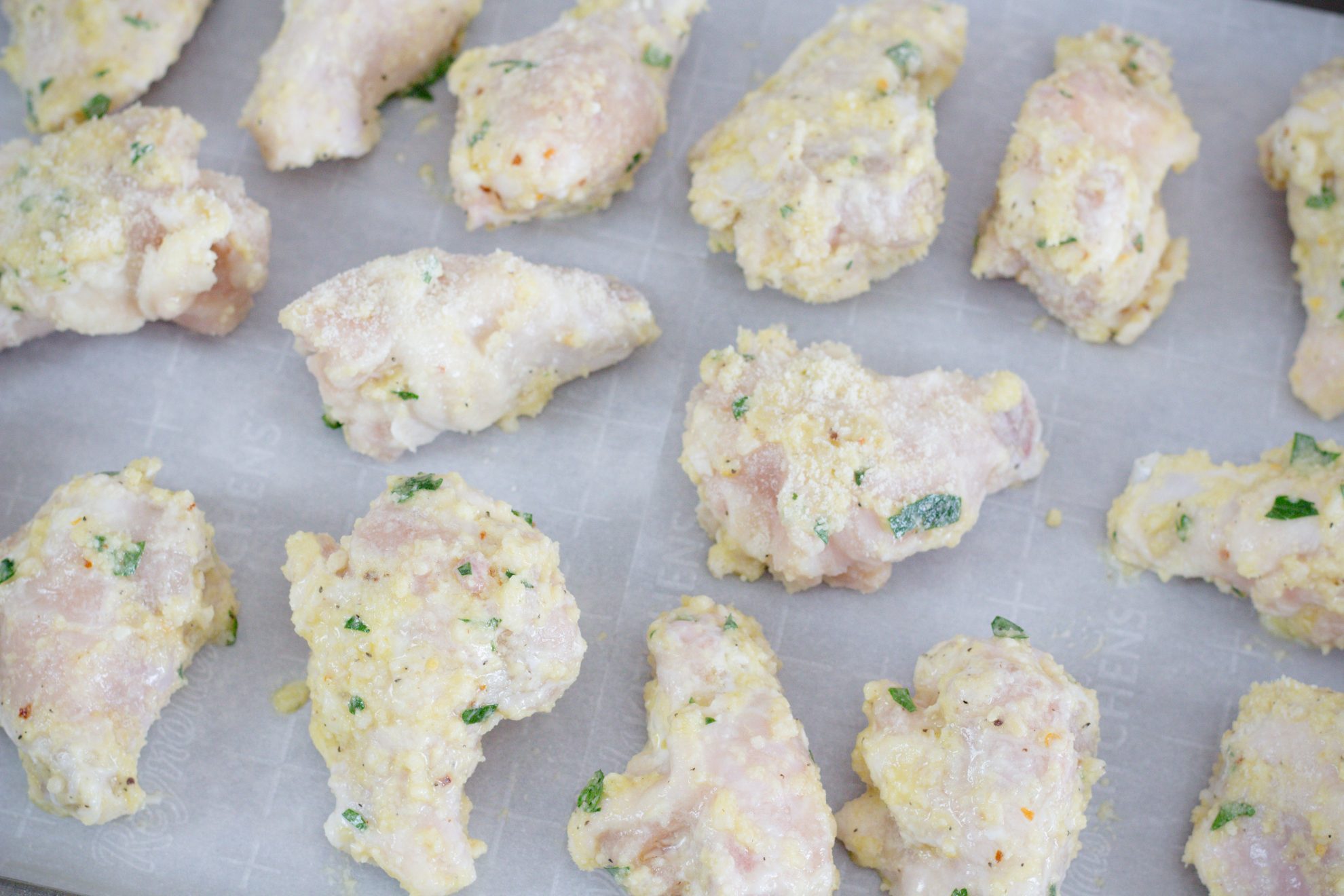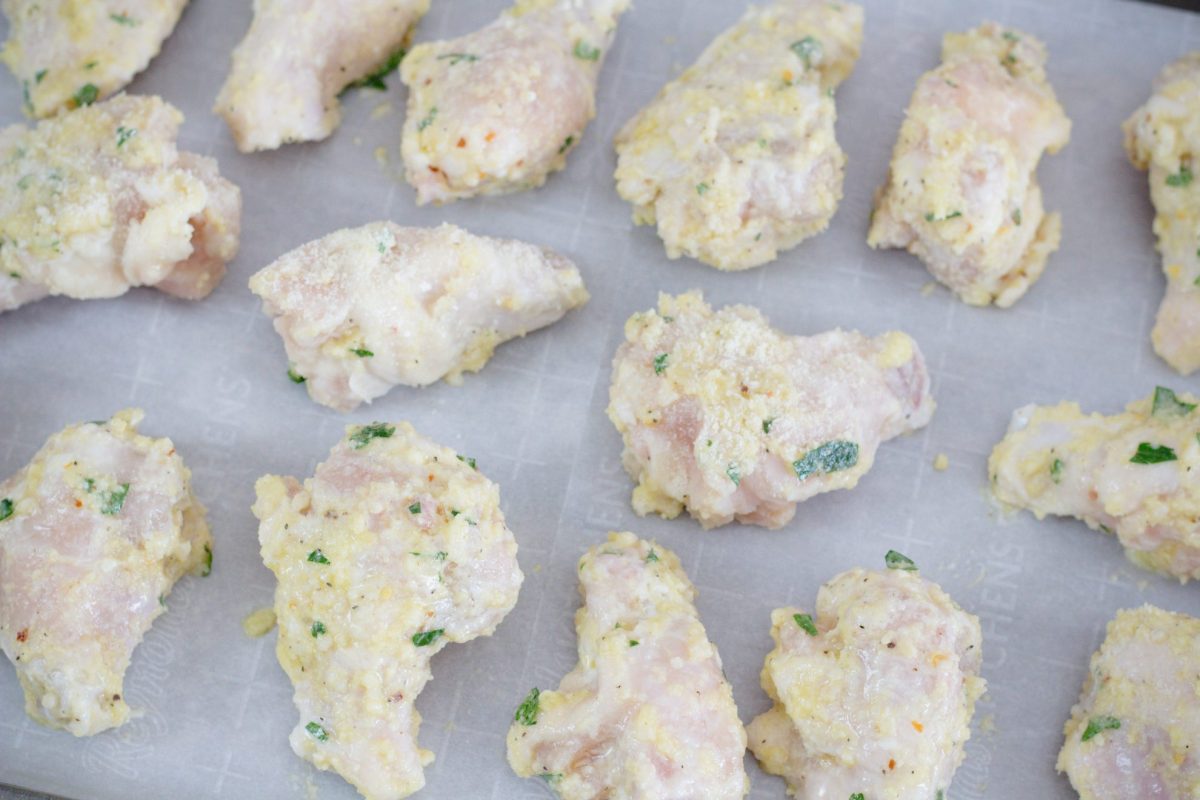 Bake, turning halfway through.
Broil them for just a few minutes to finish them off.
Remove from oven and serve hot with desired dipping sauce.
Tips for Crispy Baked Wings:
You want that deep fried crispy texture so make sure to follow these easy tips for the perfect crispy wings: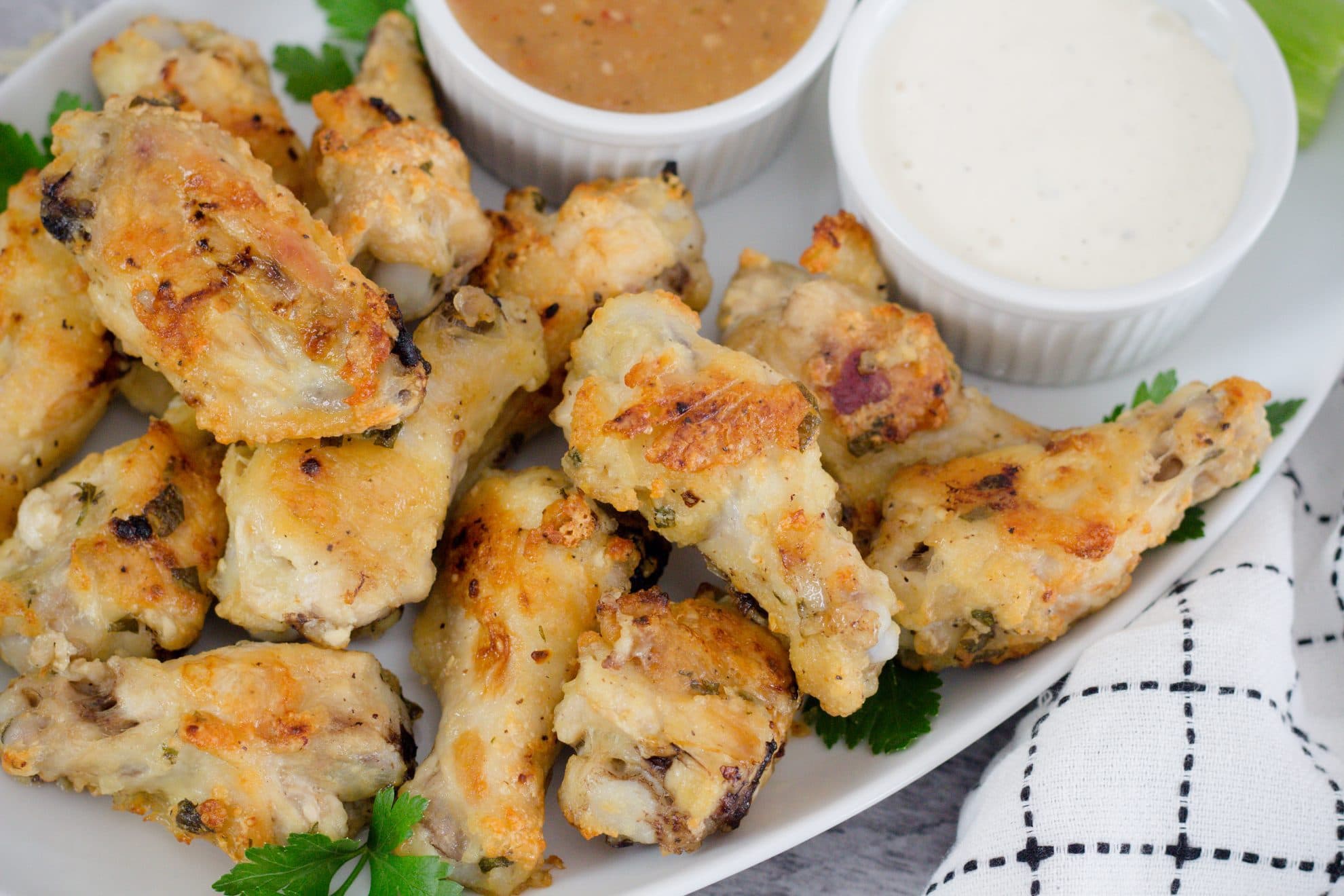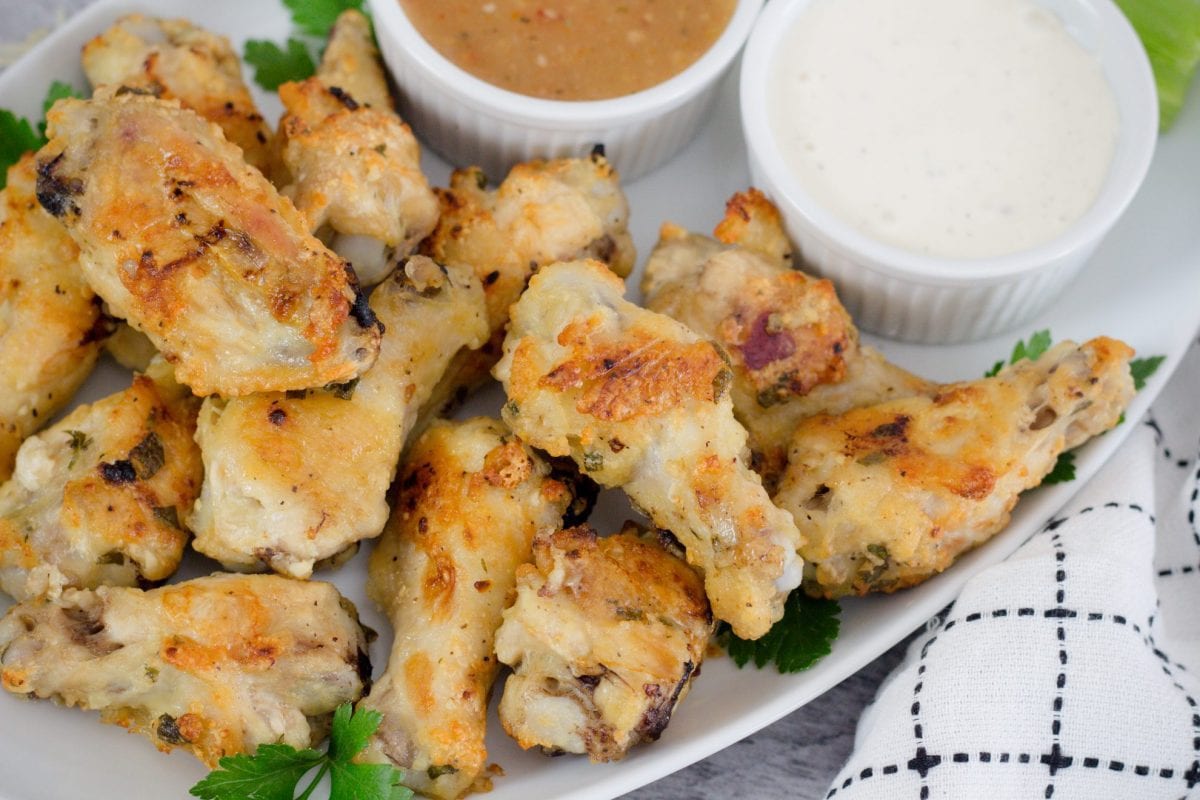 Dry the Wings: I like to pat a paper towel on wings to absorb any extra liquid. I find the better you dry the wings the more crispy they become.
Toss in Corn Starch: The cornstarch will naturally absorb liquid, but hopefully your wings are dry that the cornstarch will coat the wings and still have a nice white coat on them.
Oven Temperature: 400 Degrees. A nice hot oven makes a difference. Let your oven preheat before baking for the perfect golden brown.
Cookie Sheet or Baking Rack: Cook on Baking Sheet or Baking Rack. I like to line cookie sheet with parchment paper for easy clean up.
Don't Over Crowd: Leave space in between each wing. This allows heat to reach everywhere and makes for the best crispy baked chicken wings.
Fun Fact: The average American eats 90 Chicken Wings a year
Dipping Sauces
It's super important to serve dipping sauces with your homemade crispy chicken wings. I love ranch as a dipping sauce, so it's always a welcome sauce.
You can also make extra garlic parmesan sauce for dipping.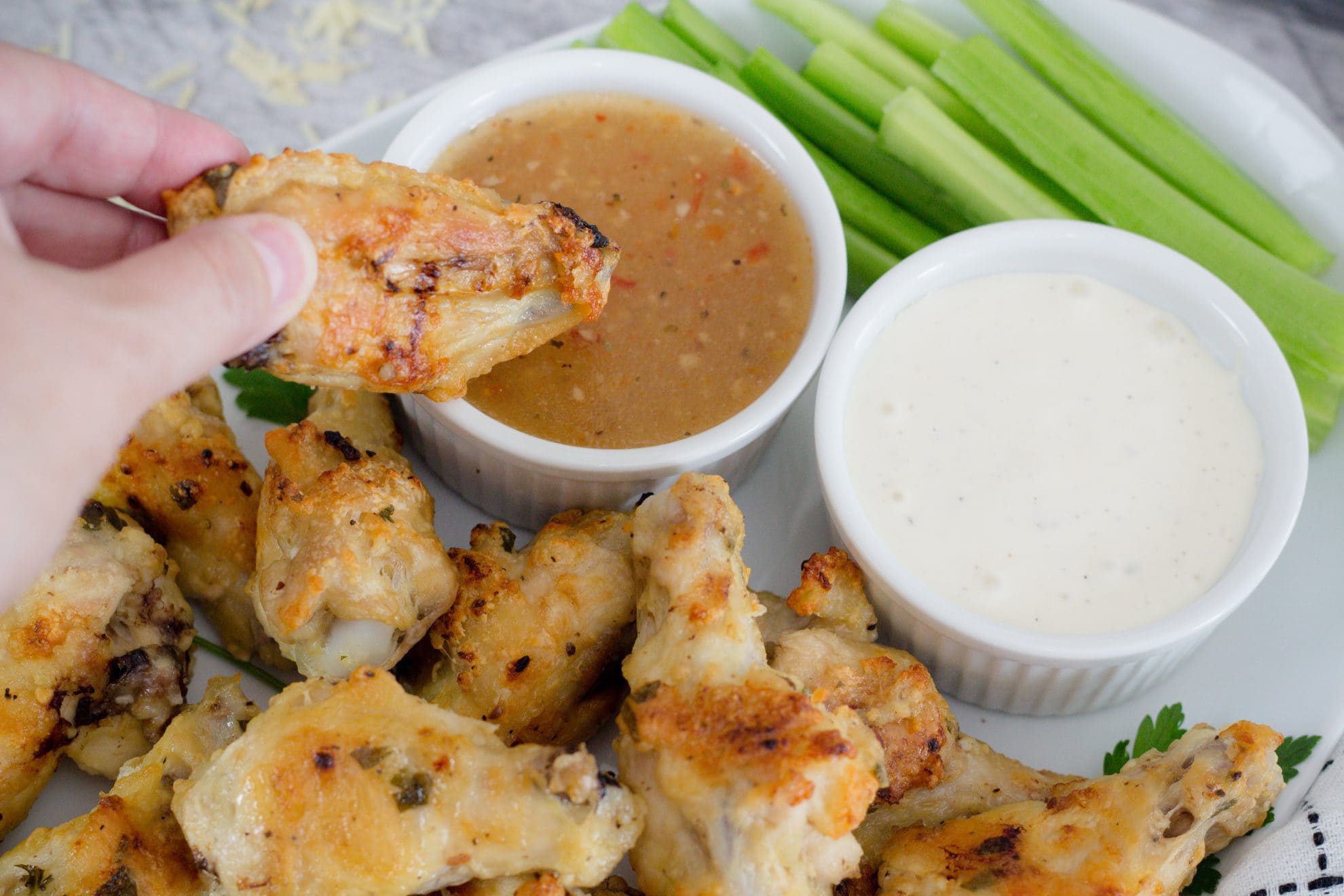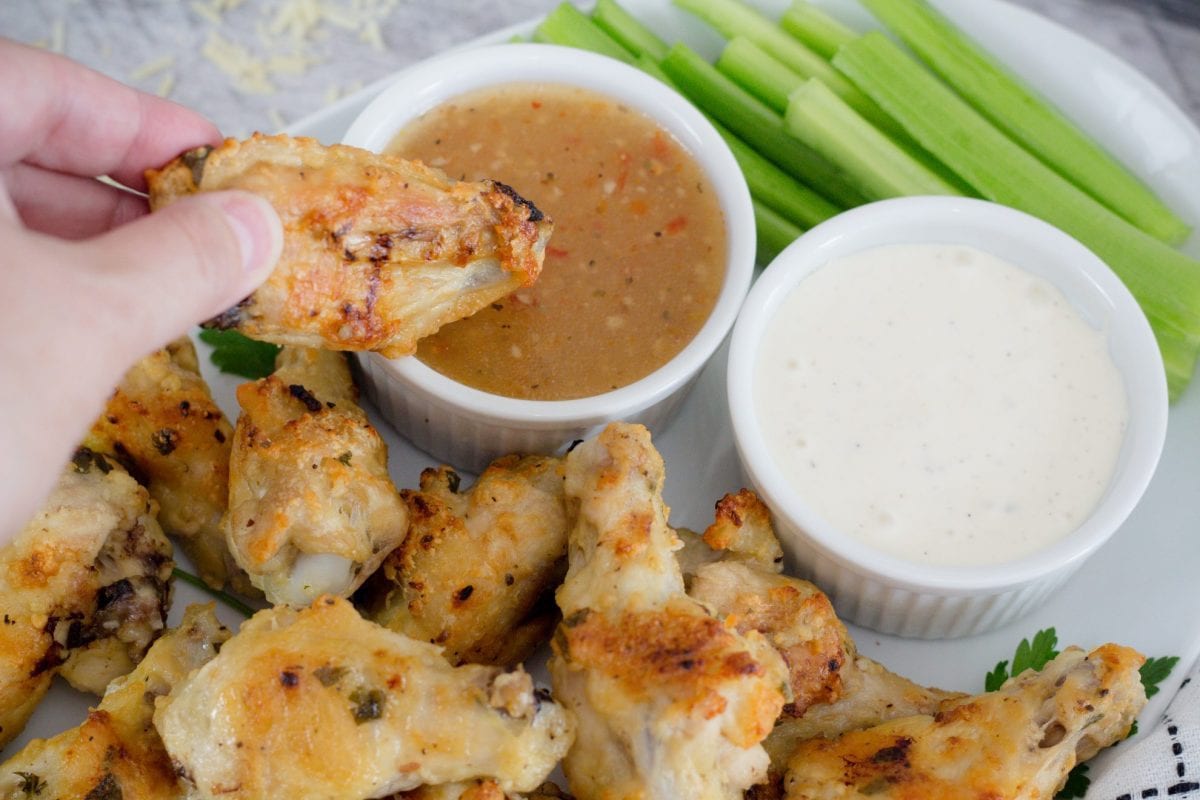 However, for Garlic Parmesan Chicken Wings I also love to dip in:
How to Reheat Chicken Wings
It's easy to reheat wings. Of course if you own an air fryer that would be ideal. Set for 350 degrees for a couple minutes to heat through.
You can also reheat chicken wings under the broiler for a few minutes as well. I do like to lower the rack one notch.
Do you ever wonder why Chicken Wings are served with a stick of Celery or even Carrot Sticks? Typically Chicken Wings have bold strong flavors and many are spicy too. A stick of celery or carrot will cleanse your palate and help to tone down those bold flavors too.
The microwave works, but meat often ends up a little rubbery and has the tendency to explode. Make sure you cover them with a paper towel to prevent messes.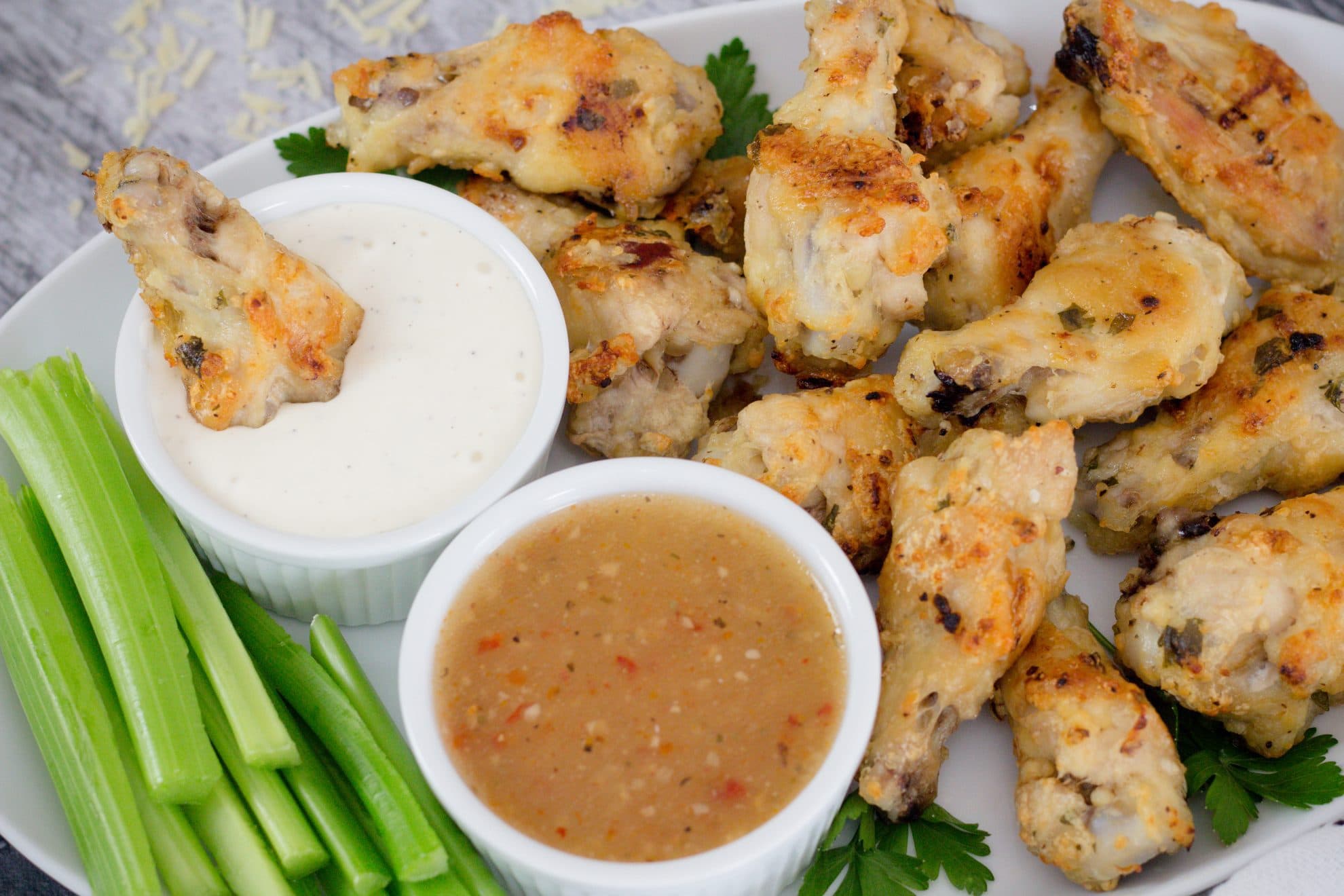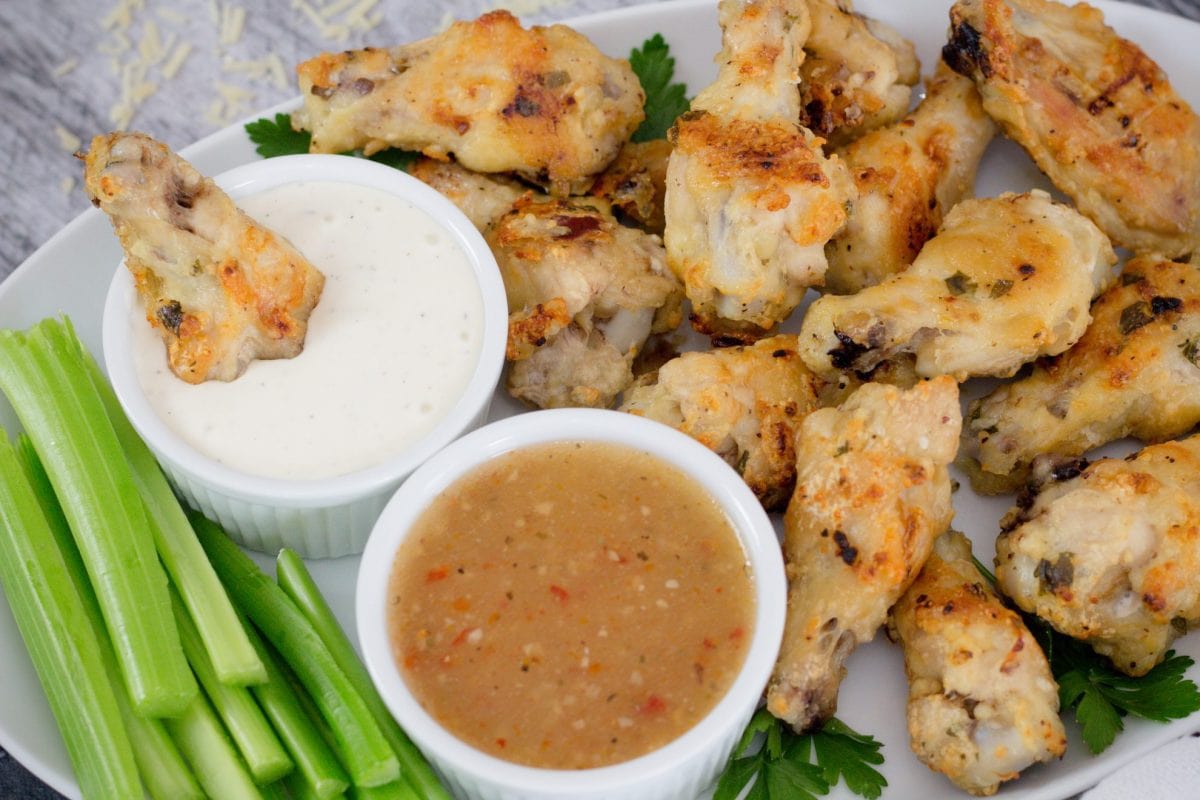 Storage & Freezing
As always, leftover chicken wings can be covered and stored in the refrigerator for up to 3-4 days.
A fair warning, in my home, chicken wings come out of the oven and a hoard of teenage boys come scrambling. Don't hesitate to double the batch to ensure you will get a few too!
I don't recommend freezing cooked chicken wings. Although it is totally possible, they thaw fairly dry and always need a new coat of sauce.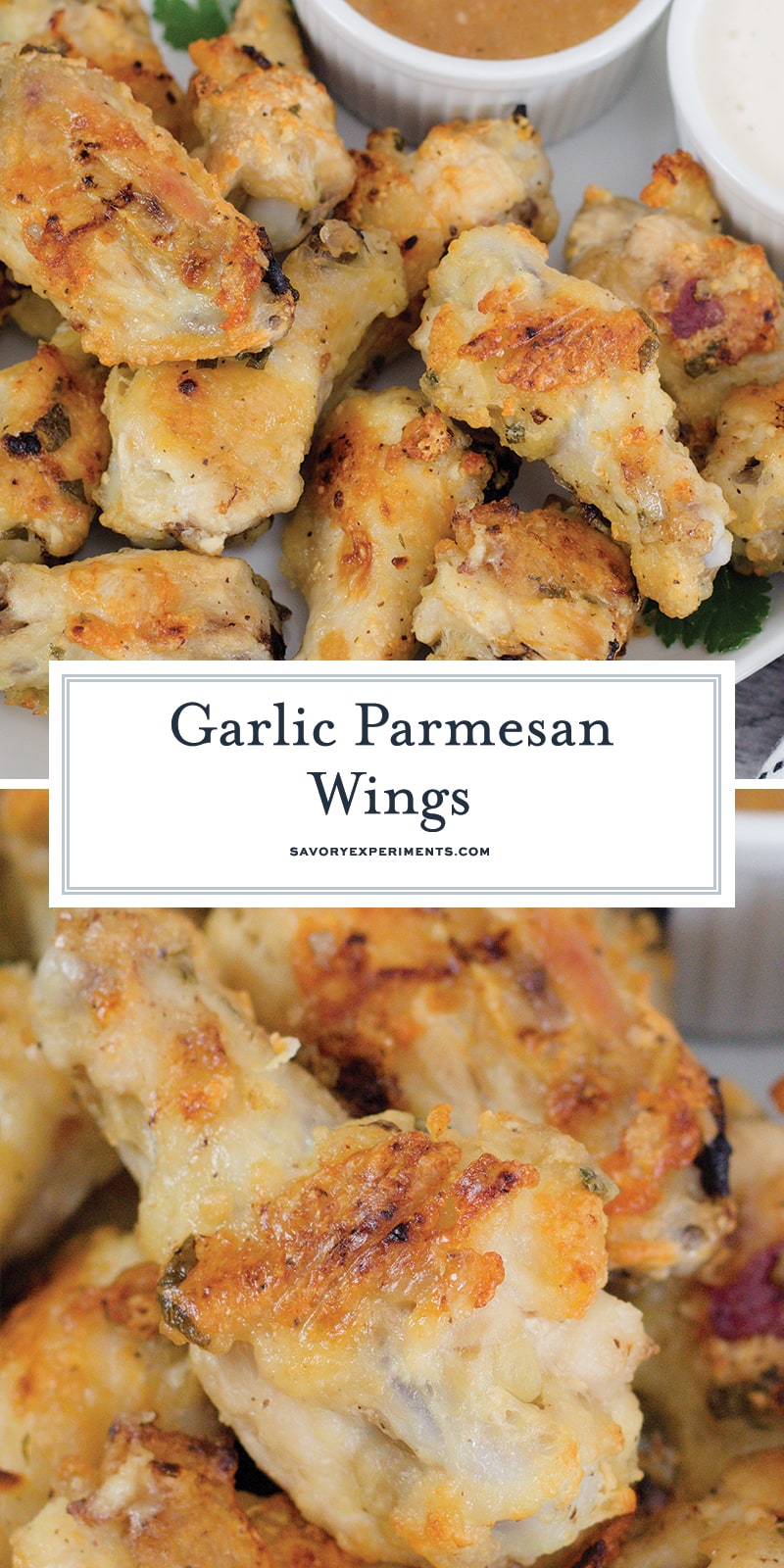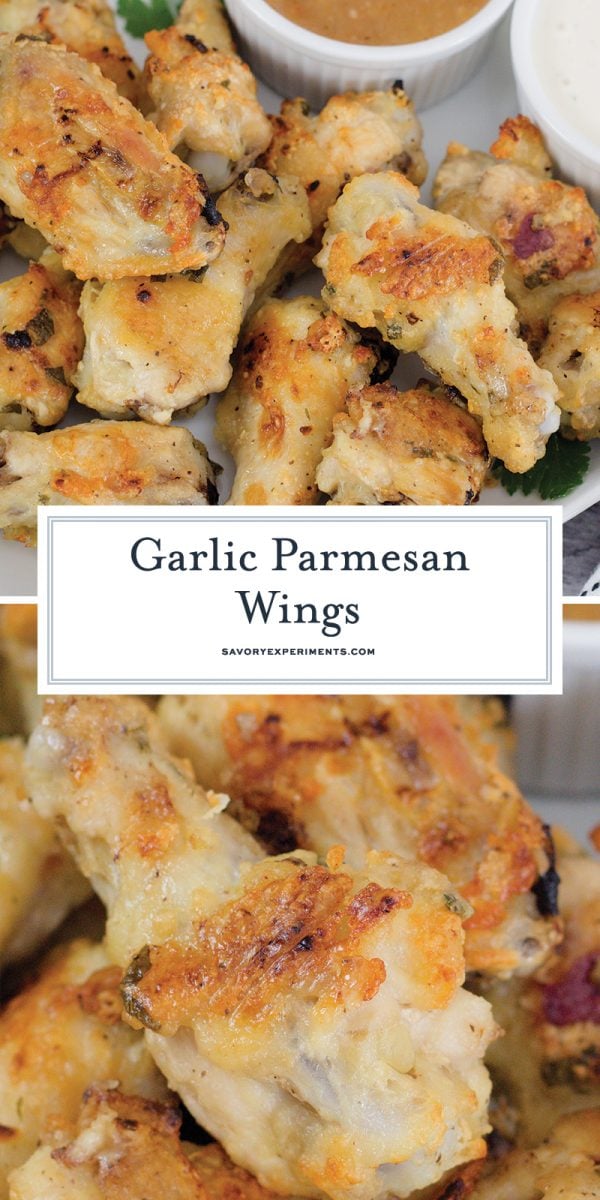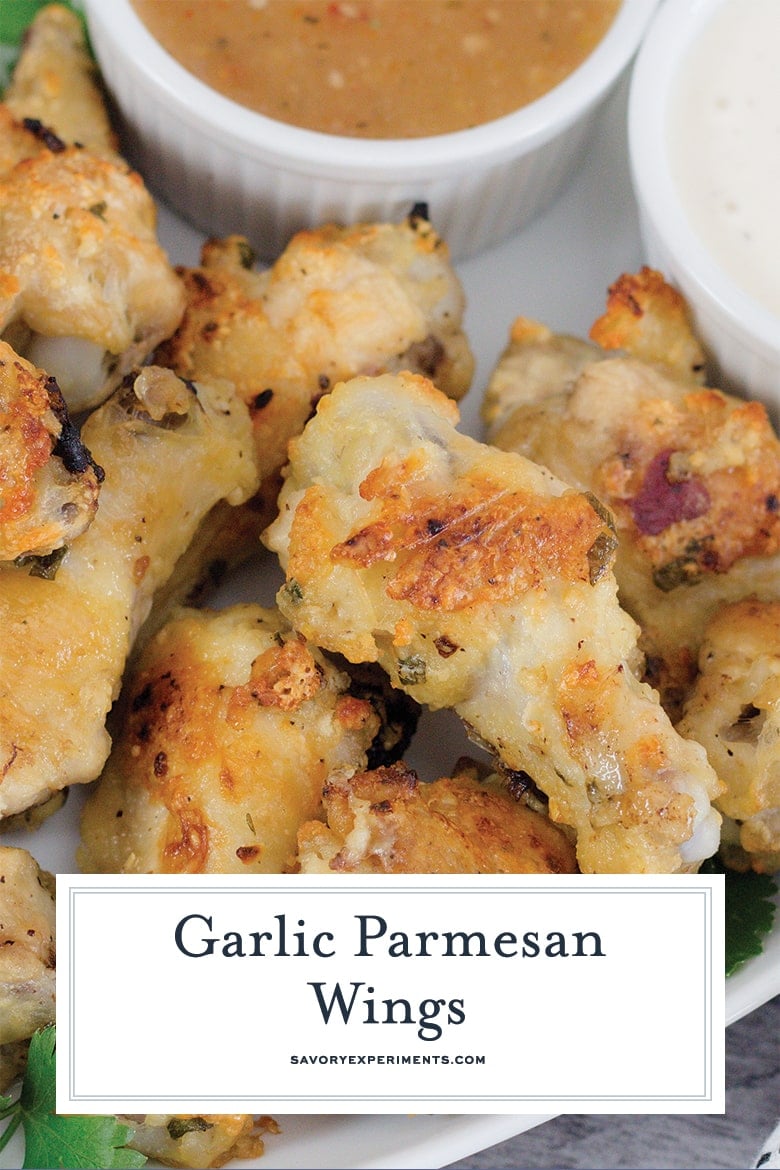 CONNECT WITH SAVORY EXPERIMENTS!

Be sure to follow me on social media, so you never miss a post!

Facebook | Twitter | Youtube
Pinterest | Instagram

Get our FREE 8 Day E-Course on How to Be a Better Home Cook. Sign up HERE!