This post is in collaboration with Superior Farms American Lamb. All opinions and statements are 100% my own.
I'm so excited to share this recipe for lamb meatballs with you today! I've had the concept on my "to-make" list for a year and it finally came to reality and holy moly, it was AH-amazing!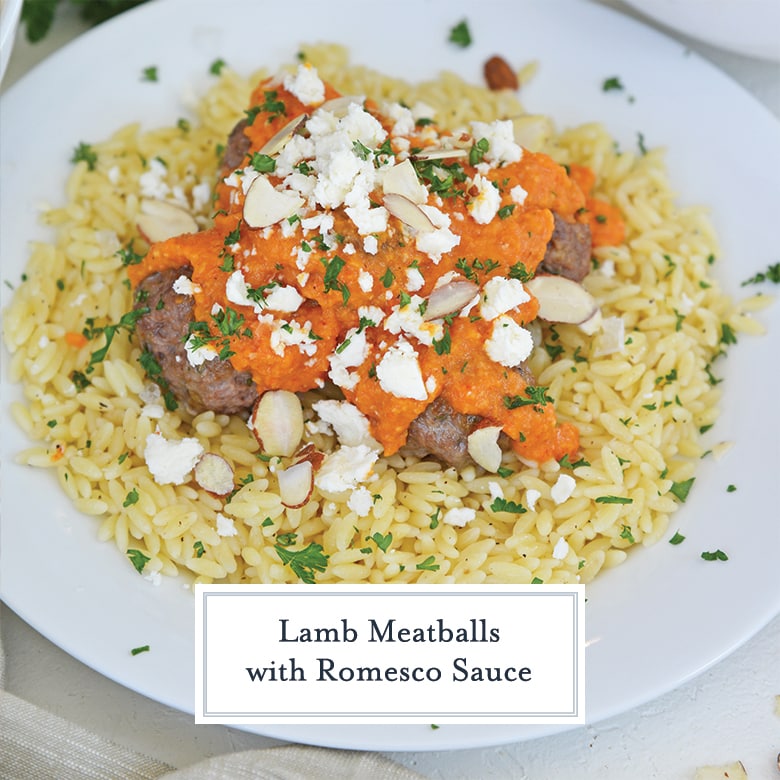 Lamb meatballs with romesco sauce pairs tender and flavorful mini meatballs with smoky homemade romesco sauce, feta cheese and crunchy almonds. It makes for a fantastic dinner worthy of a special occasion or for the holidays… or just because you are craving lamb.
This is just a bit more involved than some of our typical easy weeknight dishes, but almost all of the elements can be made ahead or frozen (instructions below).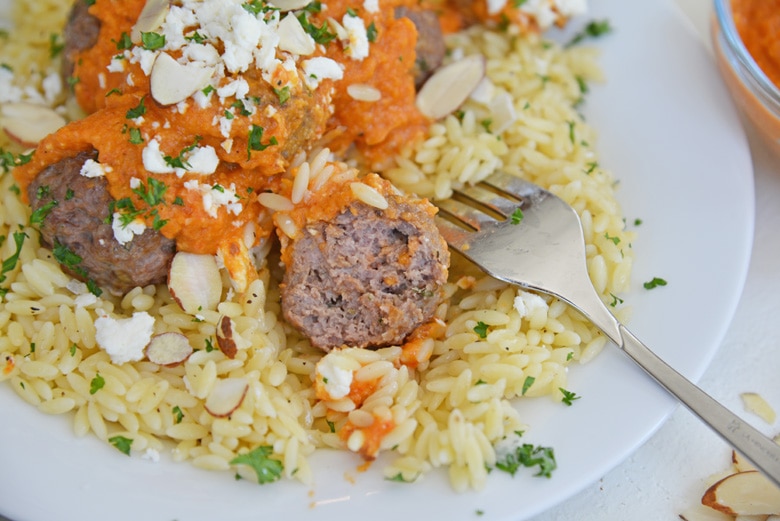 Three Elements
This dish has three elements: orzo, meatballs and the sauce. All three are fabulous on their own, but together, fireworks happen.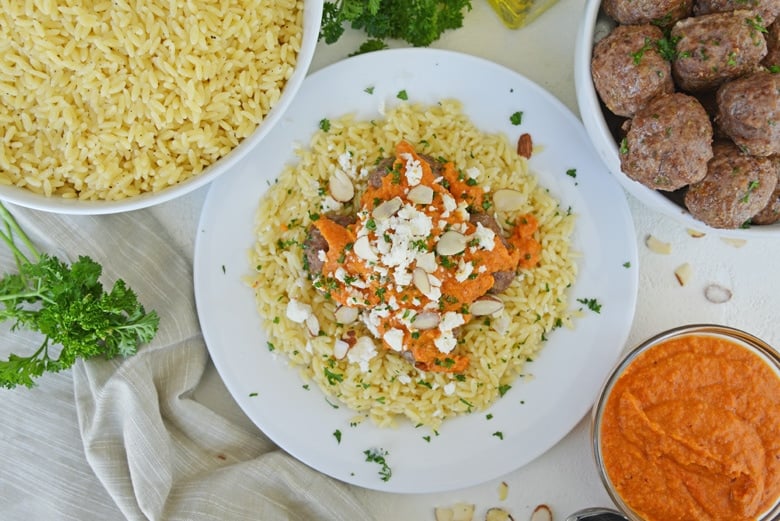 Lamb Meatballs
I used 2 pounds of ground lamb to make approximately 36 meatballs. I know this sounds like a lot but I will be honest with you people love this dish. They'll start with three or four meatballs and then they'll come back for seconds or even thirds.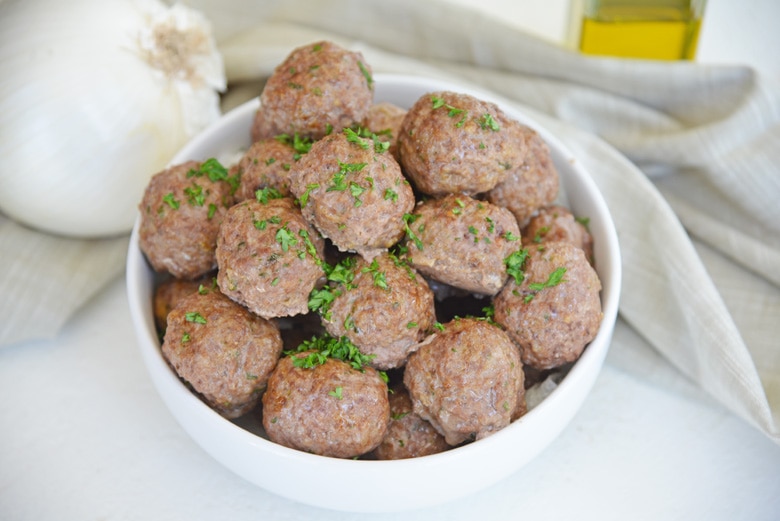 Plus, any leftovers can be stored for another meal and the meatballs can even be frozen. I like to use this dish for entertaining large groups. But if you only need to make it for your family of four you can scale it back to half and make 18 meatballs instead of 36 with just 1 pound of meat.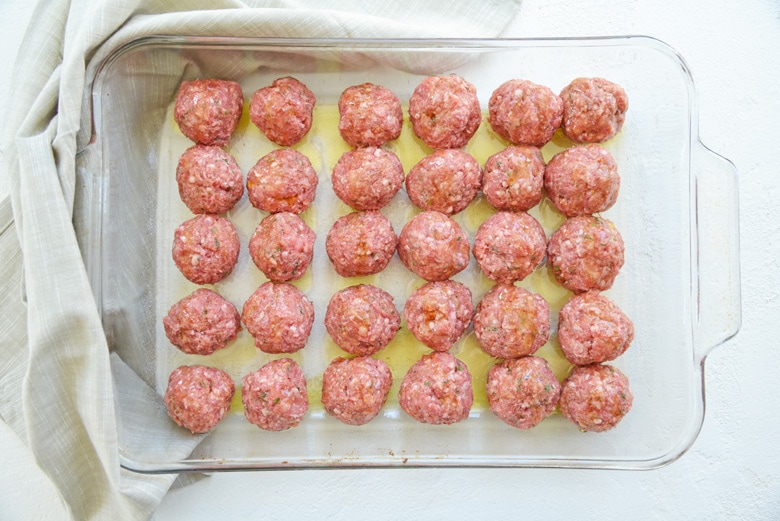 Lamb provides the perfect blend of fat, meat and flavor for meatballs. It is one of the reasons it is so common in Italian meatballs and also meatloaf blends.
Orzo Pasta
The orzo is optional, but if you're serving it is an entrée you'll want something below to soak up extra sauce and any juices from your meatballs. If you want to use this dish as an appetizer, skip the orzo and go straight to meatballs and romesco sauce.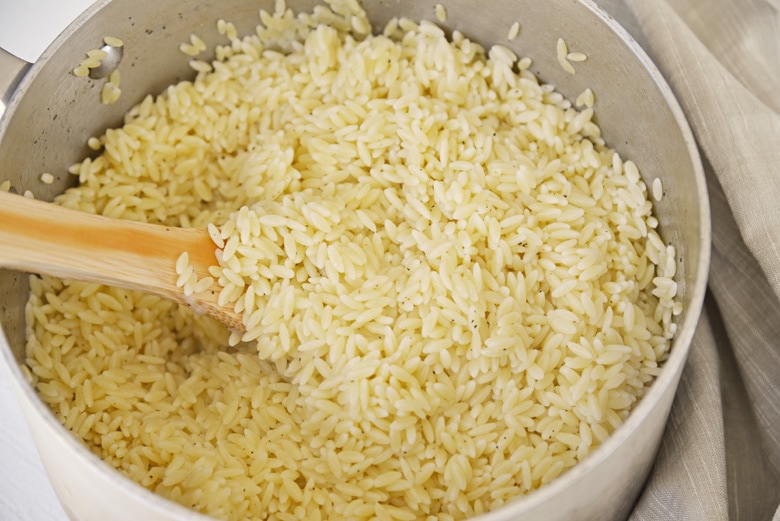 You can also use a pearl couscous, another small size pasta or even rice if you don't feel like making orzo. Risotto is another good option.
Romesco Sauce
Romesco is a versatile sauce using roast vegetables, nuts, and bread. It can be used on lamb, chicken, seafood, beef or as a dip or spread.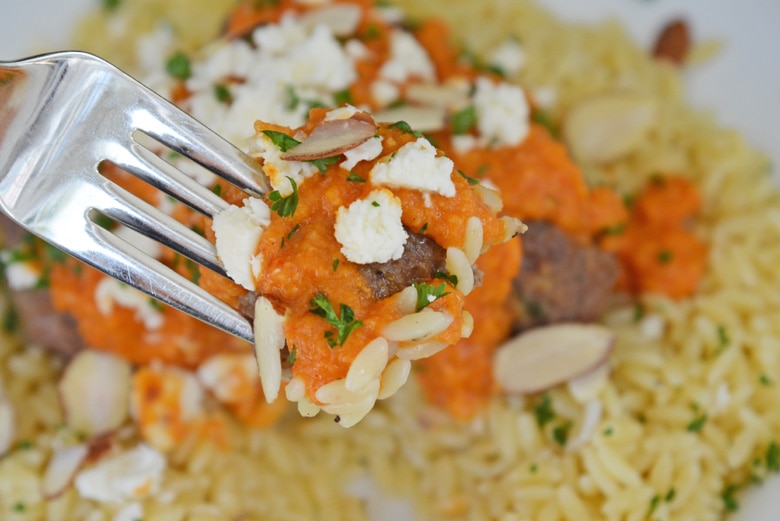 It originates from Spain, where the fisherman would serve it with fish or as a dip for spring onions. What makes it stand apart from other tomato based sauces is the addition of almonds, bread to thicken and sherry. The aroma alone will have you drooling and you'll wonder why you've never made it before, but now want it on everything.



This sauce can be found jarred in specialty shops, but is so much better homemade so you can adjust seasonings.
Superior Farms Sustainably-Raised American Lamb
American Lamb is nutrient dense, providing protein, B12, niacin and zinc and contains monounsaturated fats, the same "good" fats found in olive oil. It also has more omega-3 fatty acids than the same size portion of beef and uses no artificial or synthetic growth hormones during the life cycle.
Make Ahead & Freezing
This recipe does take a little more time and prep than many of our others, but it is totally worth it, especially for a holiday or special occasion. The good news is that you can make nearly all of the elements ahead of time and the meatballs and sauce can even be frozen. The only thing that needs to be made day-of is the orzo and that also happens to be the easiest element.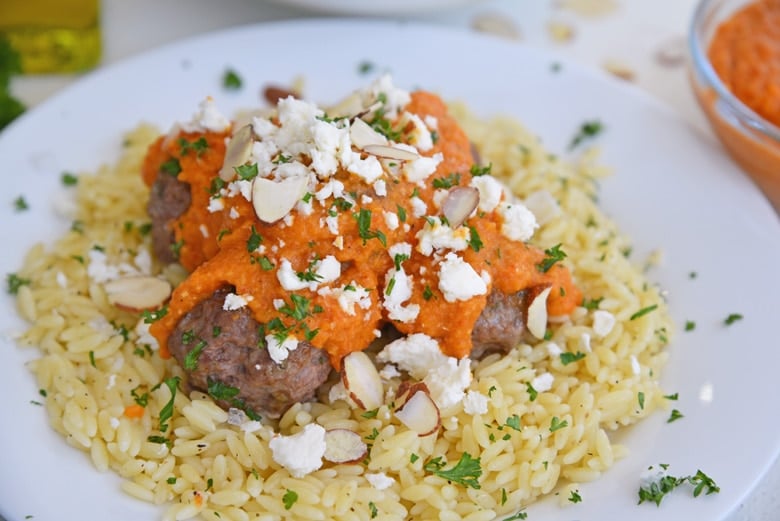 Lamb meatballs can be made and frozen raw or cooked. If your lamb meat was previously frozen, I highly recommend cooking them and then freezing. Freeze without the sauce for up to 3 months in an airtight plastic container or bag.
Romesco sauce can be made and frozen for up to 3 months as well. When thawed, heat well and then taste for seasoning. It might need to be re-seasoned with salt, pepper or a fresh splash of sherry to revive its flavor.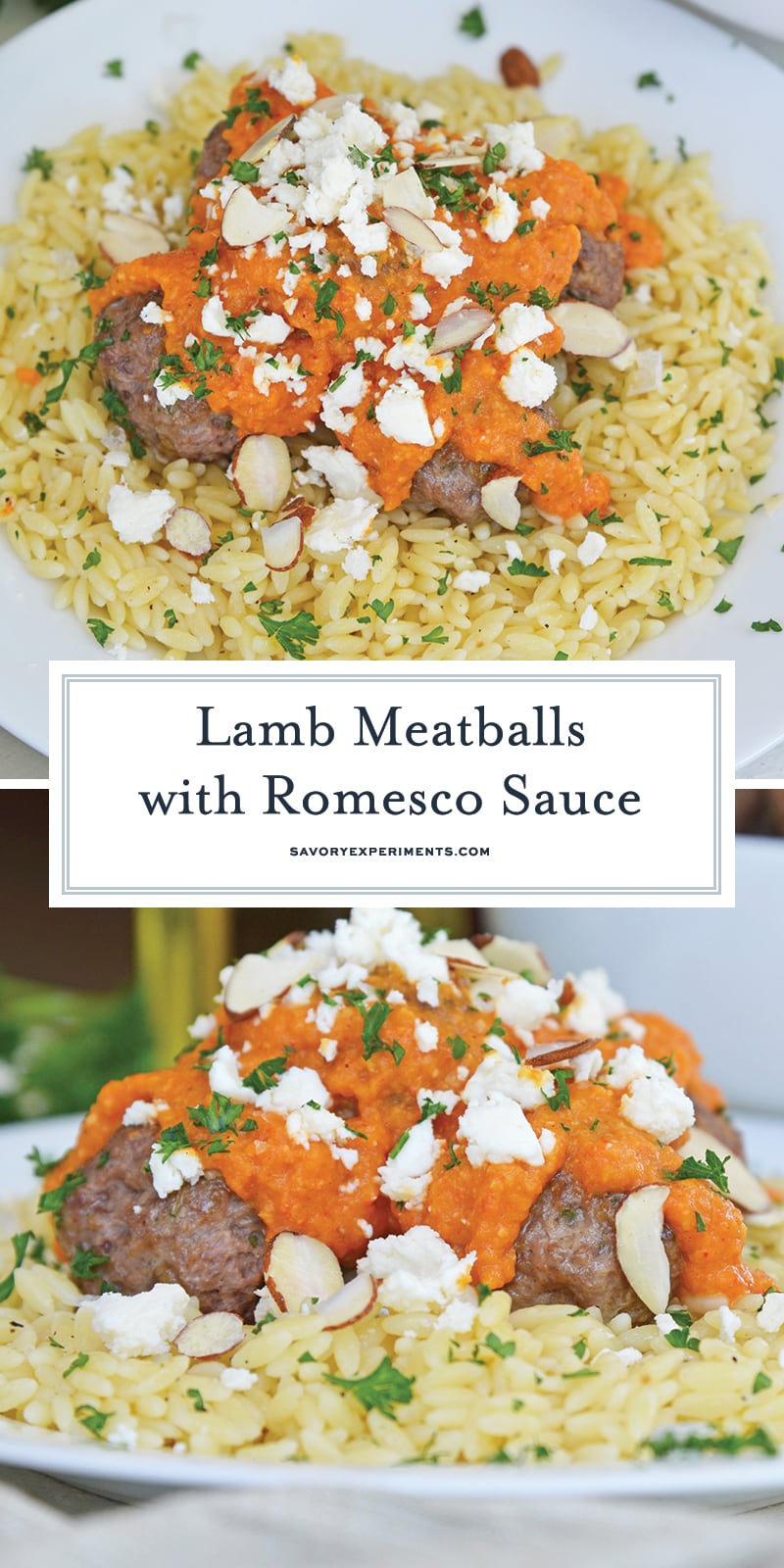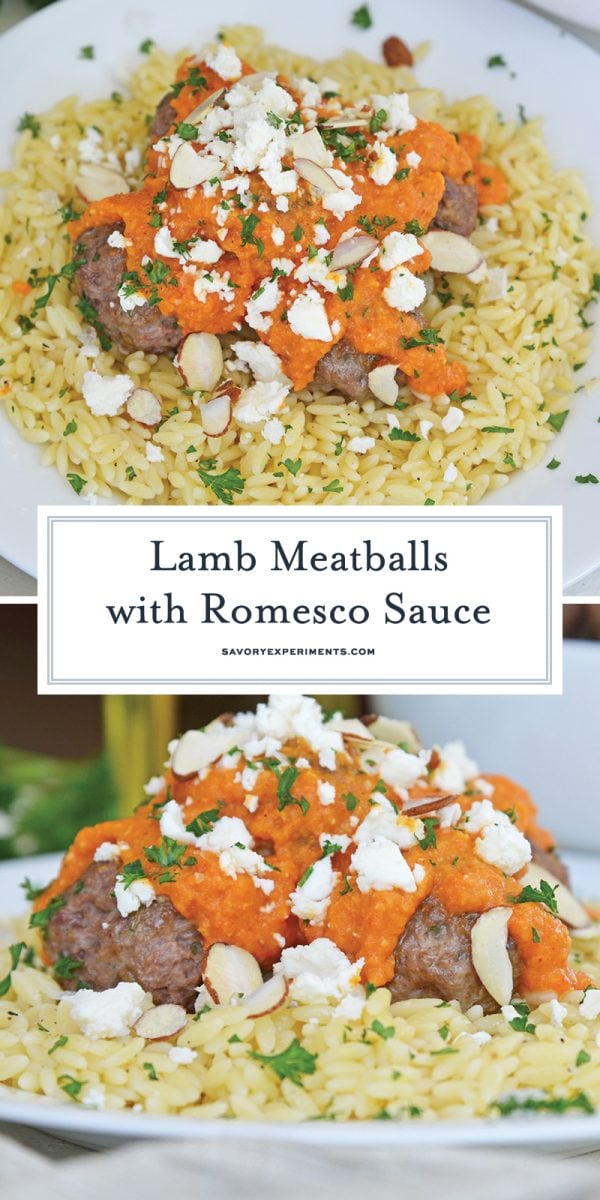 More Delicious Lamb Recipes: