One of most sophisticated appetizers I will ever make will be Beef Carpaccio Crostinis.



Beef Carpaccio Crostini are thinly sliced pieces of beef with garlic aioli, black sea salt and fresh rosemary with tomato. The perfect party appetizer.
While I was intending to make a simple Beef Tenderloin Carpaccio while visiting Certified Angus Beef® brand in Wooster, Ohio, I soon realized that a one pound tenderloin makes A LOT of beef carpaccio, much more than I needed for my salad.
I'm a firm believer that no beef, and certainly not such a fine cut as Chateaubriand (fancy for tenderloin), should ever go to waste.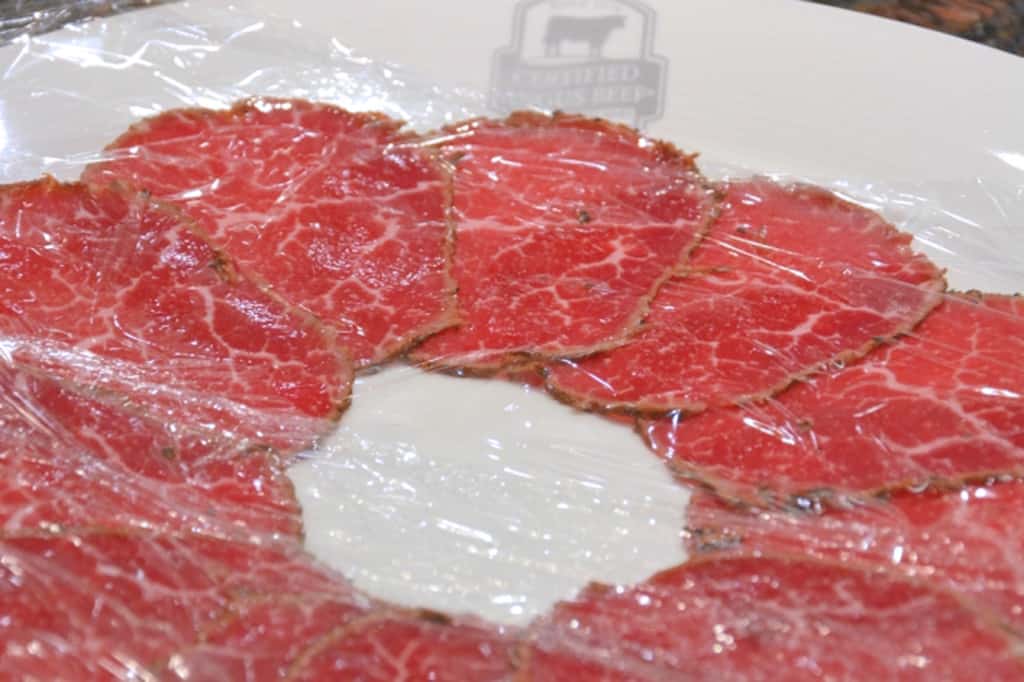 World renowned Chef Tony Biggs and I set out to find ingredients in the Certified Angus Beef® pantry suitable for such a fine piece of meat. The conclusion, we both worship garlic and bread, seriously, Chef Tony and I are two peas a pod: Garlic Aioli smothered thick on grilled bread with a few eye pleasing embellishments.
I could seriously eat this garlic aioli with a spoon by itself… or on anything else deemed to be a suitable vehicle to get it from point A to my mouth. Another fun fact, it is rumored to be the favorite sauce of the King of Jordan! But shhh… you didn't hear that from me.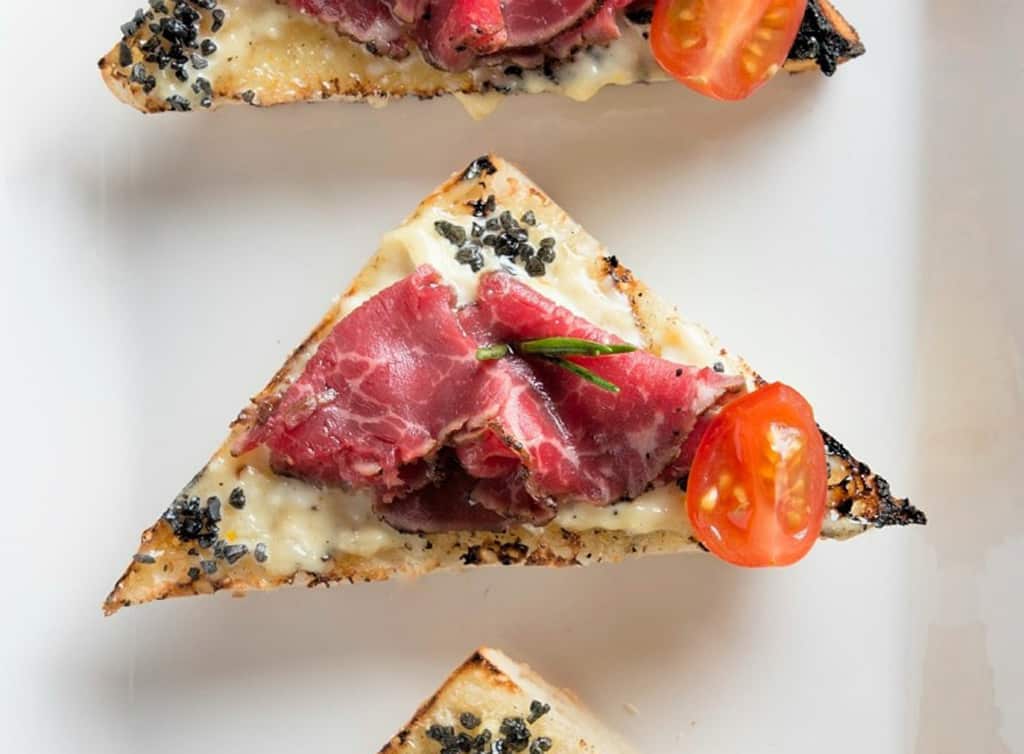 So I understand that not everyone is out crusting, searing and thinly slicing their own beef carpaccio.
The alternative is very thinly sliced, rare roast beef from the deli counter. It won't have the same crust, but it will still taste delicious!
Crostini are seriously the perfect party appetizer. They don't require a plate and can be eaten in one of two bites without any mess.
If you like this Beef Carpaccio Crostini, you'll love these other appetizers for parties: