Another day trying to find dinner ideas for tonight. I love food. My whole day revolves around food. Generally speaking, I always thinking about my next meal. I need more supper ideas.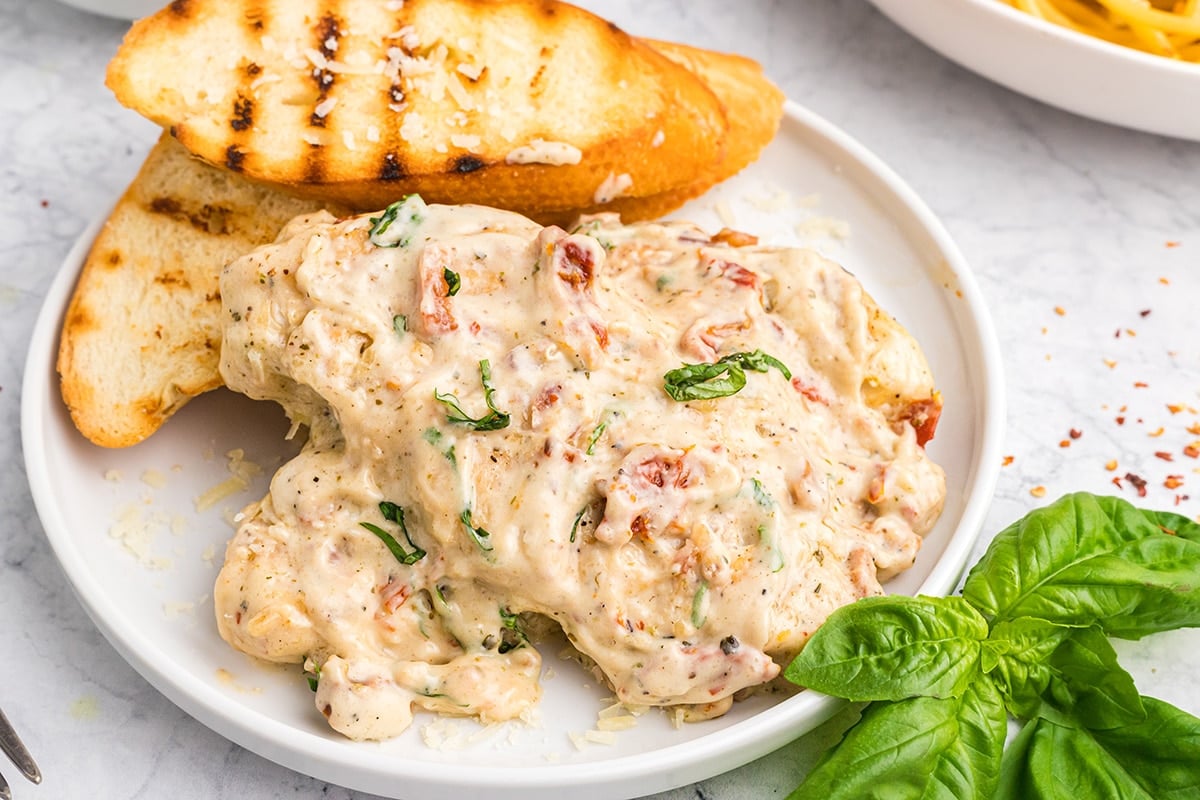 What to Make for Dinner Tonight
But every once and a while I just can't make up my mind. Or nothing sounds good. Have you been there? The age old question what should I make tonight for dinner?
I love the pretty pictures and trying new recipes, so I buy them with the best intentions and then…. you know how this story ends. They just collect dust on my counter or get lost in a cupboard.
Dinner Ideas roulette
What do I want for dinner?
What are you going to do with all of those cookbooks?
I call it recipe roulette. If I could have an actual wheel of dinner in my kitchen, I would. Kinda like a food and drink wheel of fortune with recipe suggestions for dinner. My family has found some of our most favorite recipes from this simple little game. Gets us out of our comfort zone and trying new things and puts a quick dinner on the table. From healthy recipes to those cheat days, we have you covered!
And the last option… which is still a really good option.. I consult my list of popular and best dinner recipes. All housed right here.
Easy Dinner Recipes
Here is a group of easy dinner recipes from our own site. Perfect recipes for the home cook and every single one of them is tested and family approved. Some are cooking from scratch and others semi-homemade (like using rotisserie chicken), but one thing is for sure. Dinner will be ready and on the table in less than an hour from start to finish… some are even 30 minutes!
Beef Recipes for Dinner
Beef is one of our favorite quick weeknight meals. Whether it is a juicy steak on the grill or ground beef recipes, it is sure to please. Learn more about beef dinner ideas and how to cook them in each of these recipes.
No beef dinner would be complete without a side dish, so make sure to try our steamed green beans, refried black beans, or over 40 sweet potatoes recipes all aimed at busy nights.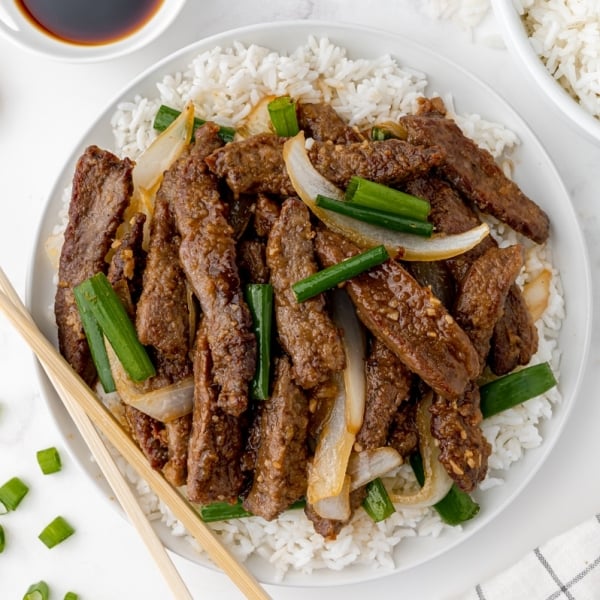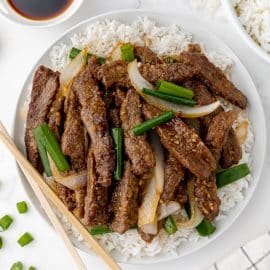 30-Minute Mongolian Beef
Skip the takeout and make this homemade Mongolian Beef recipe instead! It tastes even better than the PF Chang's recipe!
View this recipe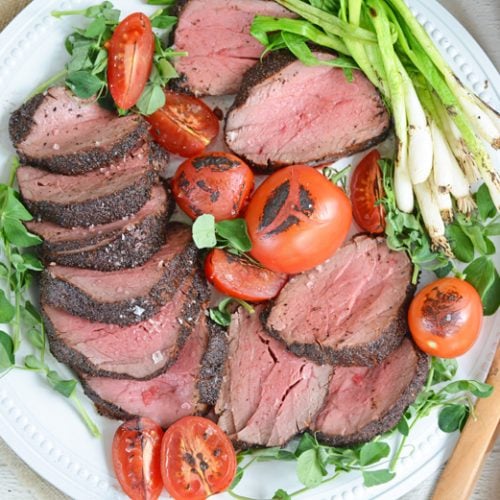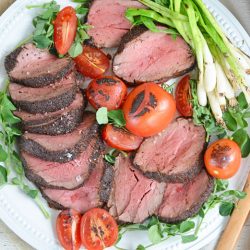 Coffee Crusted Beef Tenderloin Recipe
Coffee Crusted Beef Tenderloin will add a whole new flavor dimension to your roast! Serve with delicious whipped horseradish sauce.
View this recipe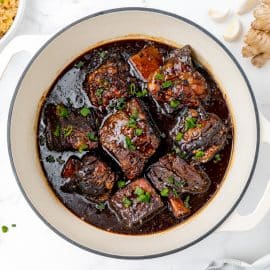 Honey Ginger Short Rib Recipe
Honey Ginger Short Ribs are a zesty and sweet, fall off the bone short rib recipe, braised to perfection and served with the best fried rice ever!
View this recipe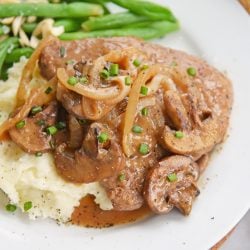 Cubed Steak and Gravy
Cooking dinner every night can be challenging, but save both time and money with this easy Cube Steak Recipe with Mushroom Gravy!
View this recipe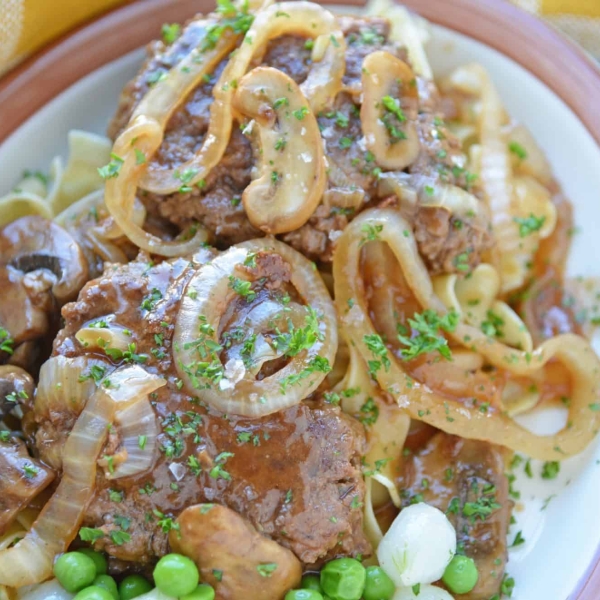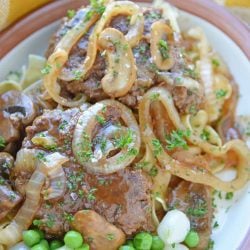 Salisbury Steak
Forget what you know about salisbury steak, this Homemade Salisbury Steak recipe is out of this world! Topped with a mushroom gravy, it's moist and delicious!
View this recipe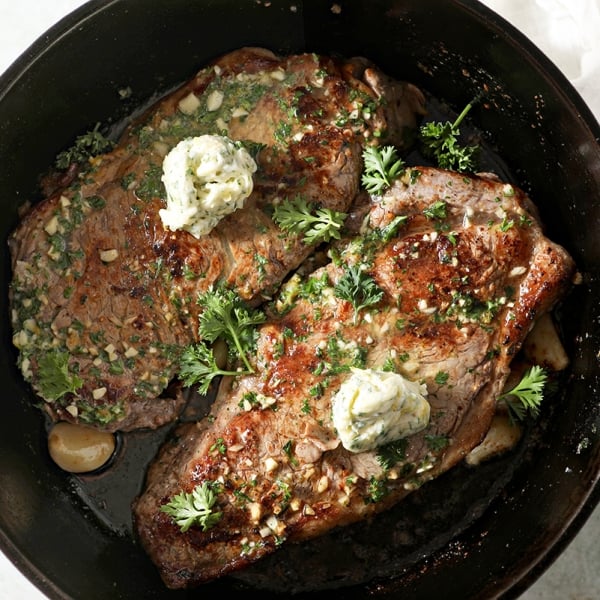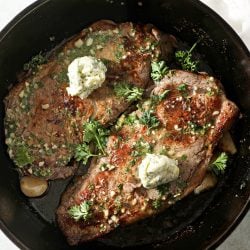 Garlic Butter Sirloin Steaks
This Garlic Butter Sirloin Steak recipe is melt-in-your-mouth delicious. Juicy sirloin with homemade garlic herb butter for ultimate flavor!
View this recipe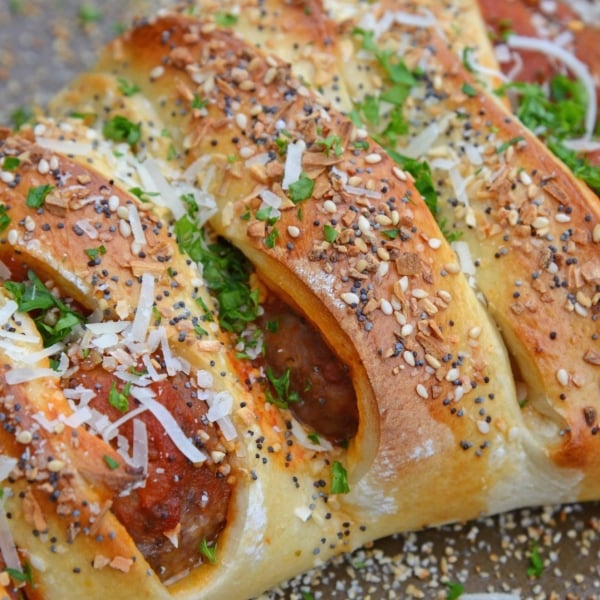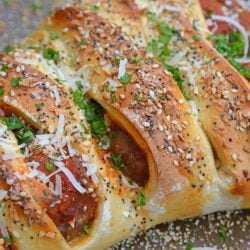 Everything Meatball Stromboli
Everything Meatball Stromboli is meatballs, marinara sauce and cheese wrapped in pizza dough topped with everything bagel seasoning. An easy weeknight meal recipe!
View this recipe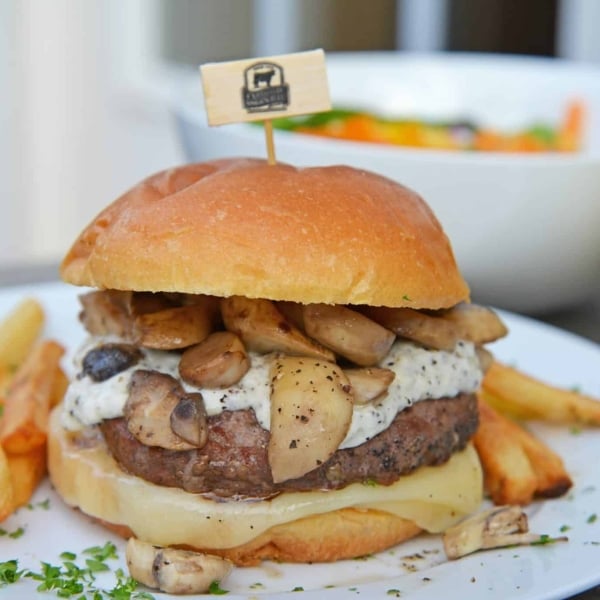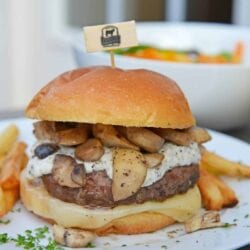 Garlic Truffle Burgers
A Garlic Truffle Burger is the perfect way to make a gourmet burger at home. Truffle Aioli, sautéed mushrooms, Swiss cheese and a juicy burger patty on a buttery brioche roll.
View this recipe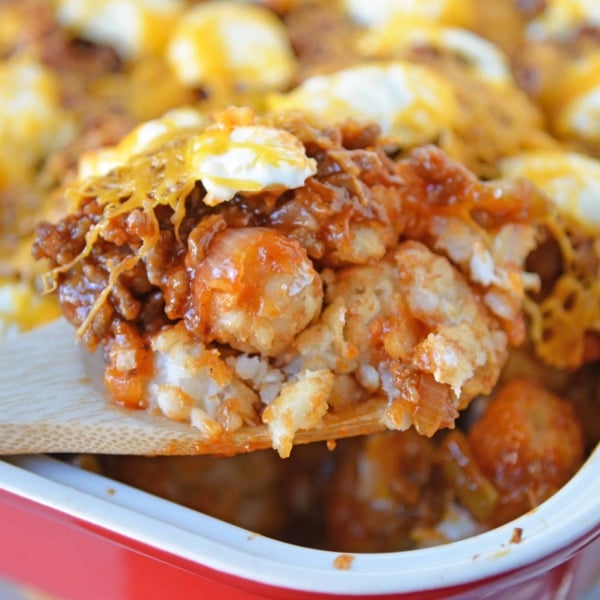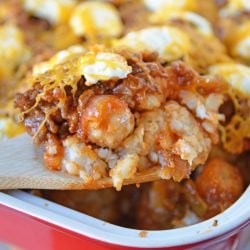 Sloppy Joe Tater Tot Casserole
Sloppy Joe Tater Tot Casserole combines layers of crispy tater tots with homemade sloppy Joe mix, cream cheese and cheddar for the ultimate quick meal or party food!
View this recipe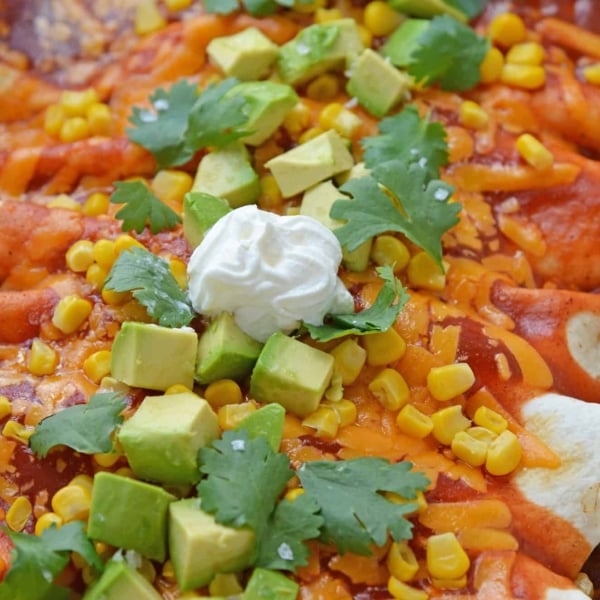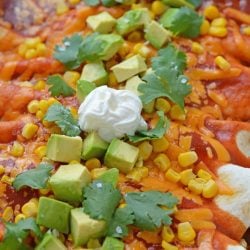 Smothered Beef Burritos
Smothered Beef Burritos are a cheesy and easy weeknight meal perfect for quick assembly, freezing or making ahead. Loaded with ground beef, vegetables, enchilada sauce and cheese!
View this recipe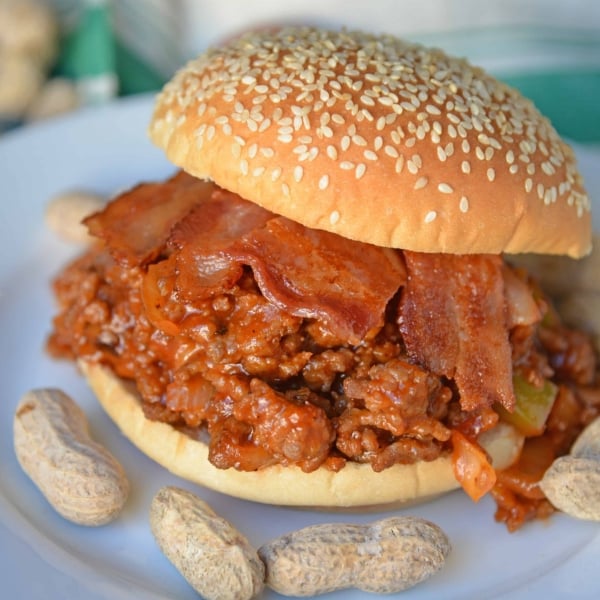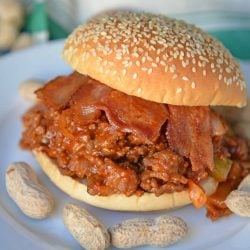 Homemade Sloppy Joes
Homemade Sloppy Joes are so easy to make! Use my special sweet heat sloppy Joe sauce recipe with ground pork, beef, chicken or even turkey!
View this recipe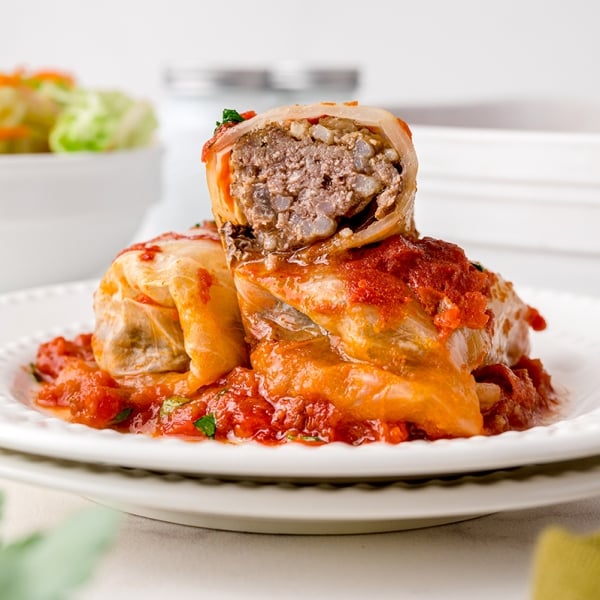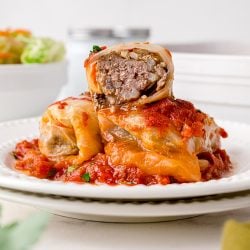 Cabbage Roll with Tomato Sauce
This EASY Stuffed Cabbage Rolls recipe is a family favorite! Made with ground beef, rice, onion and seasoning, these baked cabbage rolls are delicious!
View this recipe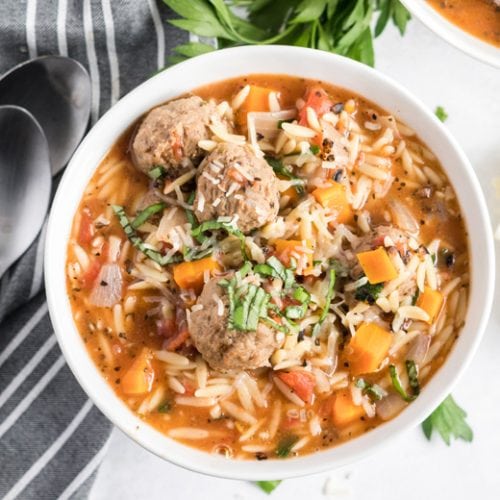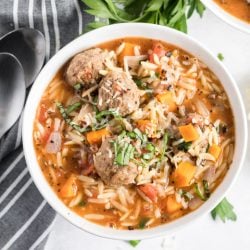 Italian Meatball Soup
Meatballs and pasta in a savory tomato broth, Italian meatball soup is a simple and hearty meal that is on the table in less than an hour!
View this recipe
What to Make for Dinner: Chicken Recipes
Chicken recipes range the gamut from easy to hard, simple to complex. The one thing we all know is that chicken can get boring. Here are just a few chicken dinner recipes to brighten up your evening from chicken breast, chicken thighs, drumsticks, chicken wings and of course, crockpot chicken recipes.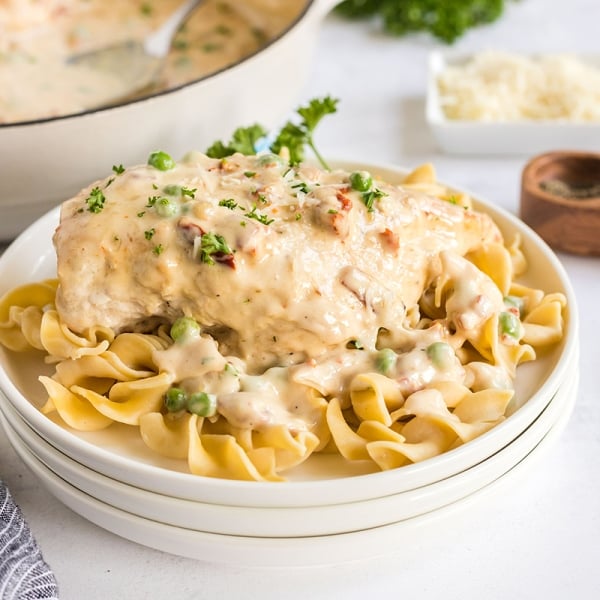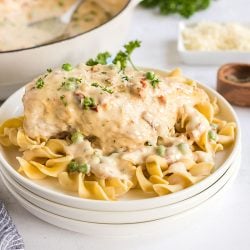 Creamy Garlic Chicken
Creamy Garlic Chicken is an easy chicken recipe for dinner using a homemade cream sauce, parmesan cheese, bacon, peas and sun dried tomatoes. A chicken dinner idea ready in just 30 minutes.

View this recipe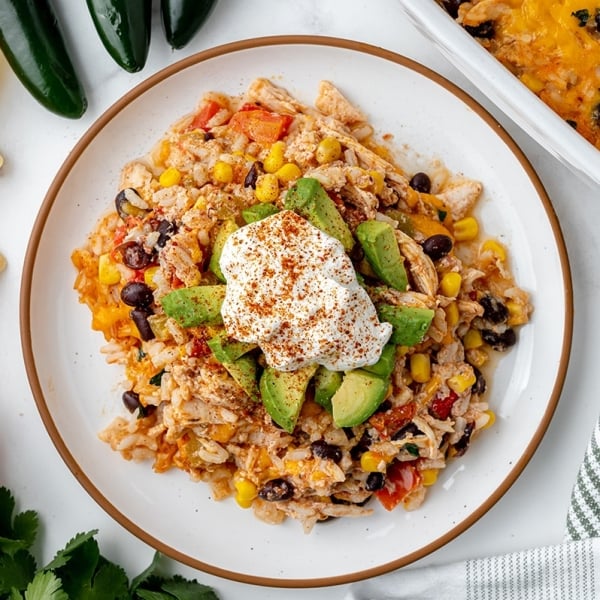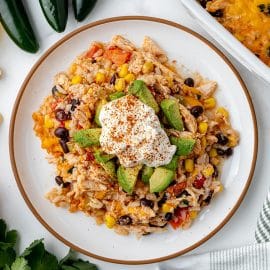 Creamy Mexican Chicken Casserole
This easy, creamy Mexican Chicken Casserole combines tender chicken, vegetables, and beans with lots of cheese for the ultimate easy dinner!
View this recipe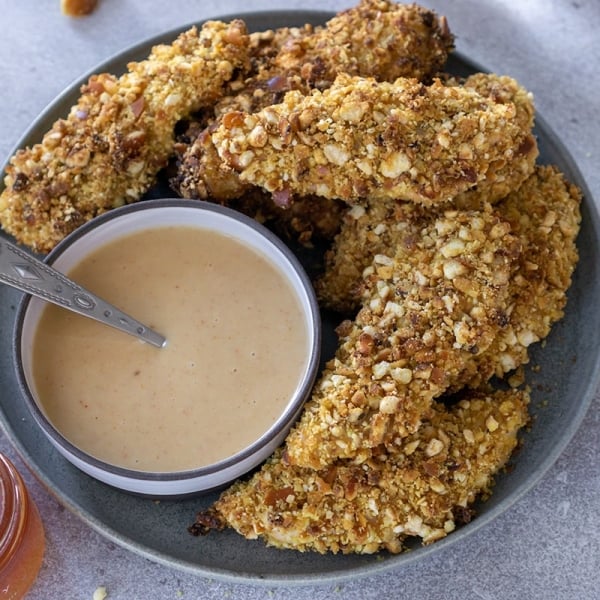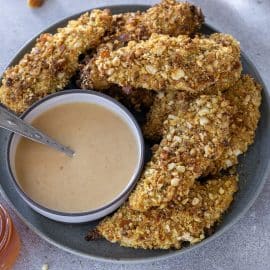 Pretzel Crusted Chicken
Pretzel Crusted Chicken is crispy, juicy, and packed full of delicious flavor. With only 9 ingredients, it will become your new go to meal.
View this recipe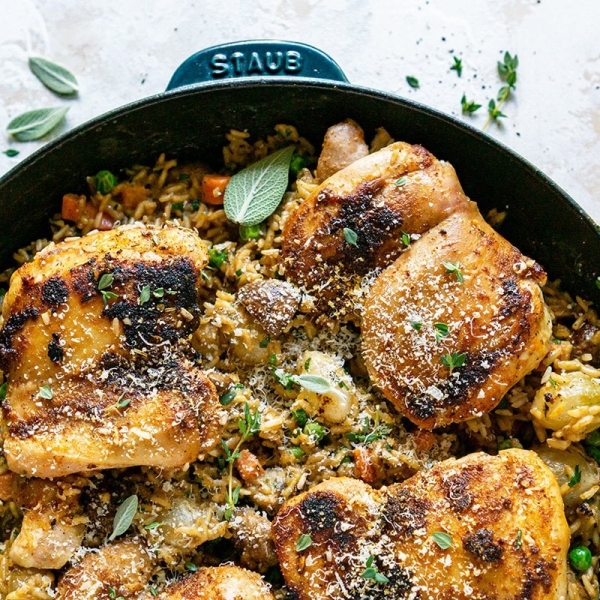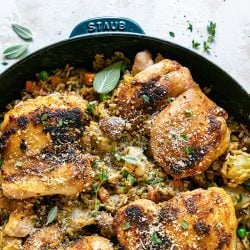 One Pot Chicken and Rice
With simple pantry ingredients and plenty of vegetables, this One Pot Chicken and Rice will easily become a family favorite!
View this recipe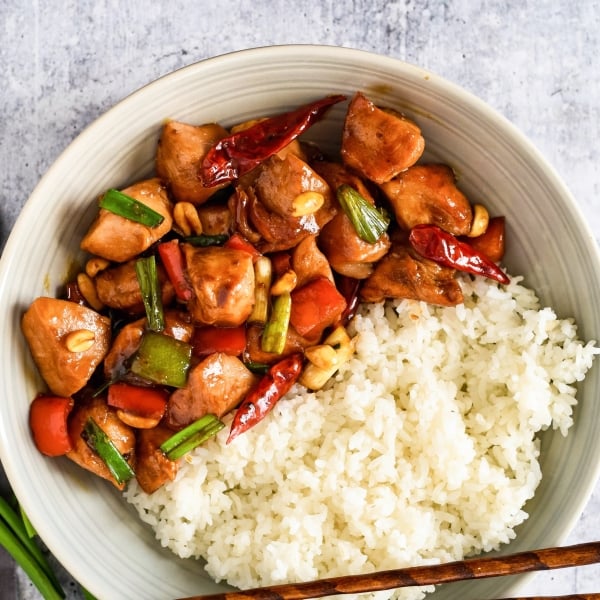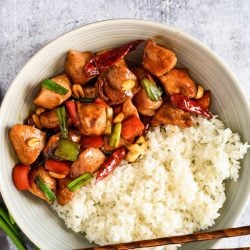 Best Kung Pao Chicken Recipe
This easy Kung Pao Chicken recipe is better than takeout and is on the table in 30 minutes, which makes it a perfect weeknight meal!
View this recipe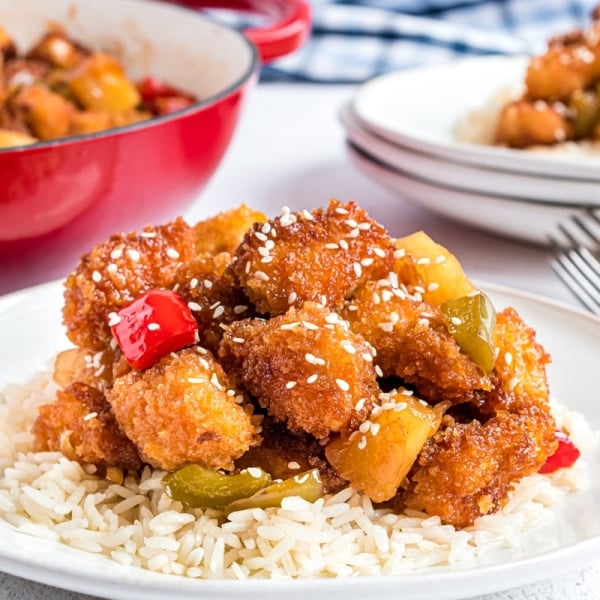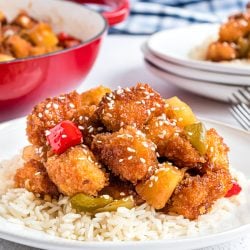 Sweet and Sour Chicken
This crispy sweet and sour chicken recipe is ready in just 30 minutes and uses brown sugar and pineapple to sweeten the sauce.
View this recipe