'Tis the season for parties and where there are parties, there are party meatballs. These meatballs in the Instant Pot are one of the quickest, easiest cocktail meatballs I've ever made. So good too!

Cranberry Chili Meatballs are always a party appetizer favorite, especially around the holidays. Party meatballs don't get easier than these Instant Pot meatballs made with cranberry sauce and sweet chili sauce.
Is it just me or does every holiday party seem to have at least one cocktail meatball offering? Whether it's a work Christmas party, a family gathering or a big NYE bash, it seems that party meatballs are a must.
There are many variations of cocktail meatballs, some just dunked in BBQ sauce and others much fancier. Me, I personally like to keep party meatballs as simple and quick as possible.
My Instant Pot Cranberry Meatballs takes frozen meatballs to hot, fully cooked and covered in a delicious sauce in just 8 minutes. Eight minutes! That is amazing!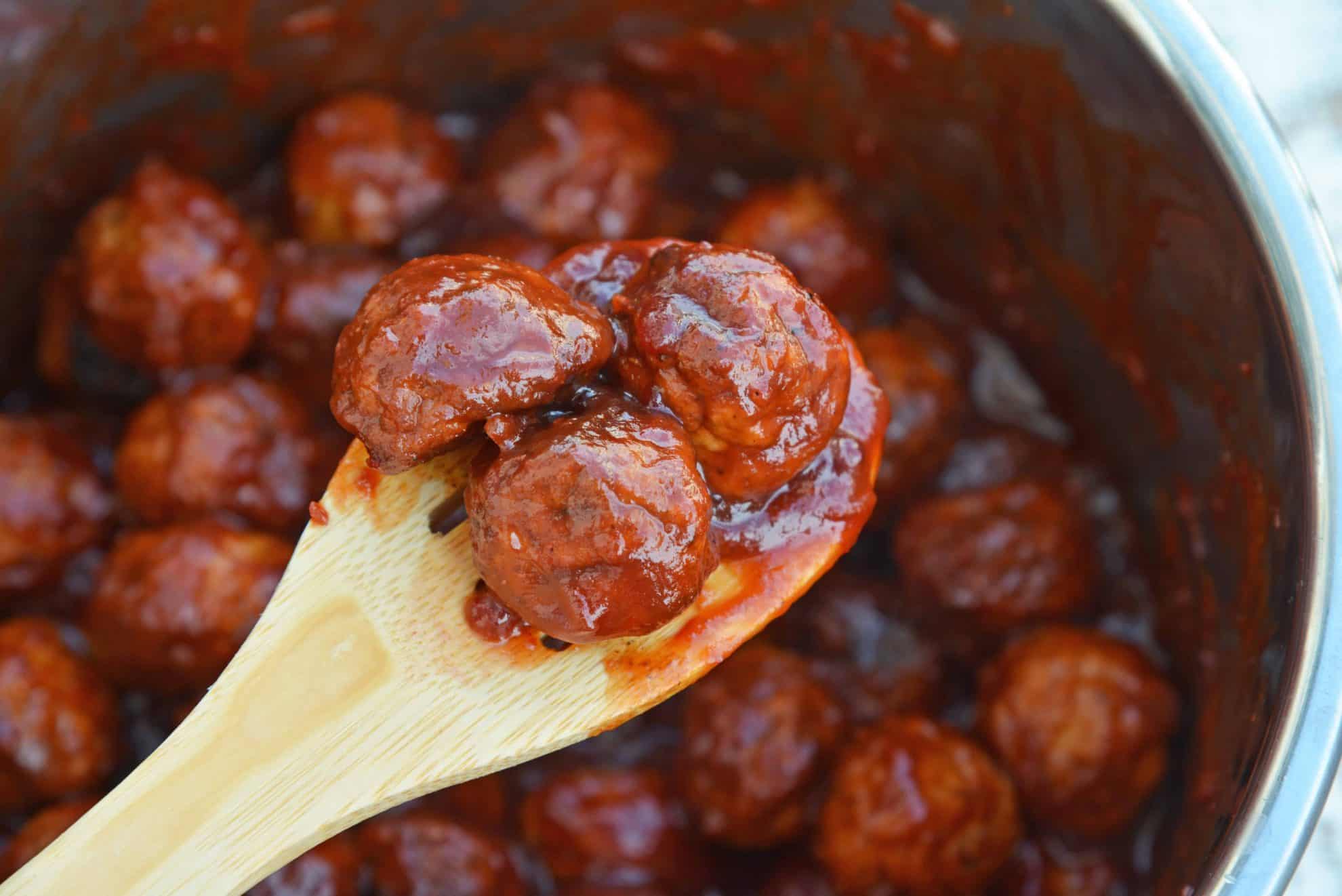 These Cranberry Chili Meatballs are an ideal holiday party appetizer because you can whip them up just before the party starts and they're ready when the guests arrive.
Run out in the middle of the party? A second batch can be ready in under 10 minutes!
The best part? There are only 4 ingredients, including the meatballs. As you can imagine, the main ingredients are cranberry sauce, sweet chili sauce and meatballs.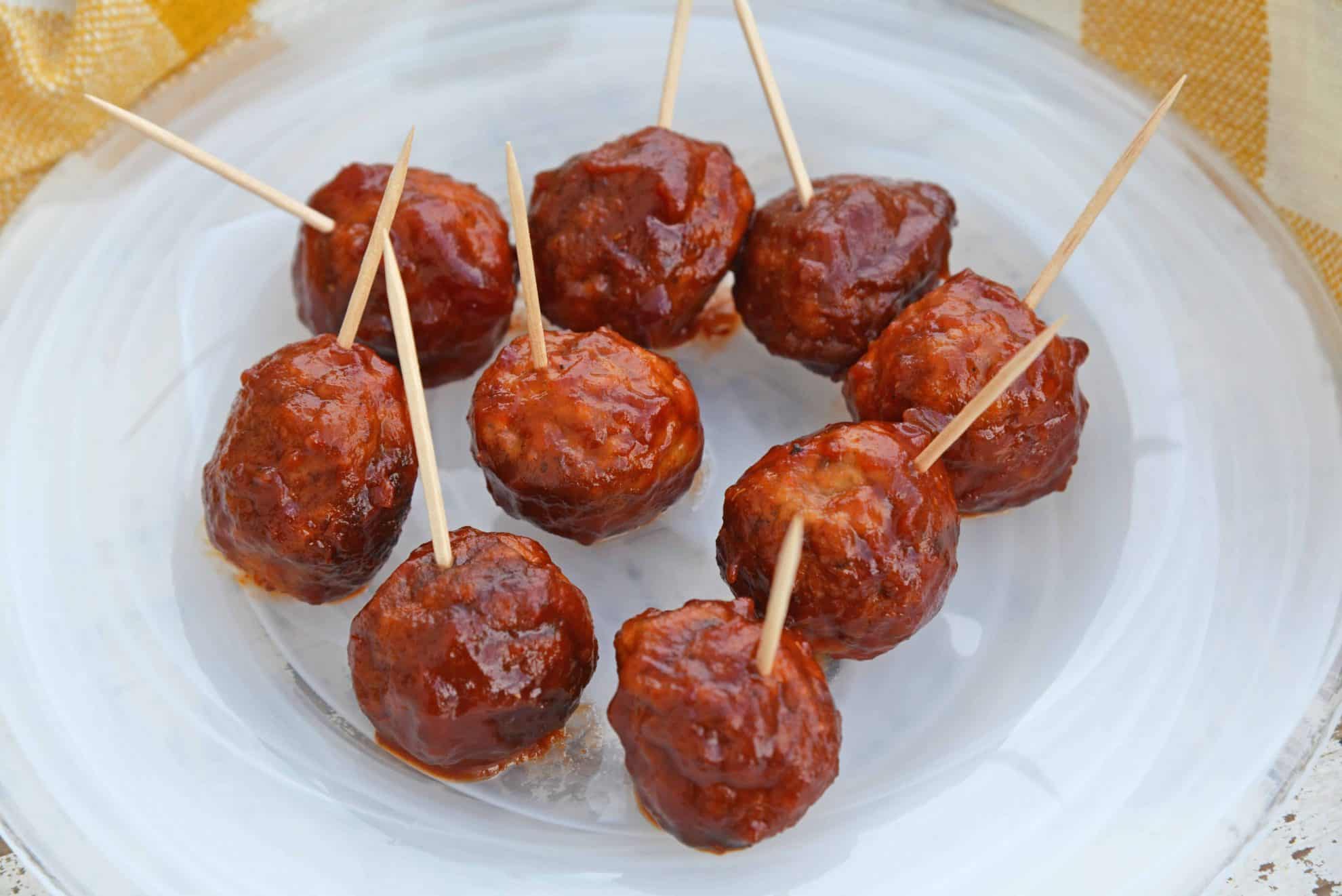 But I also include one secret ingredient many may leave out – Dijon mustard. It just adds a tiny kick of flavor that I think makes these the best cocktail meatballs out there.
What is sweet chili sauce? It is actually what is says it is! You can find it near the ketchup and Heinz probably makes the most popular variety.
There are usually a couple of others in the International aisle. Just make sure it is a sweet chili sauce versus a hot chili sauce, like Sriracha.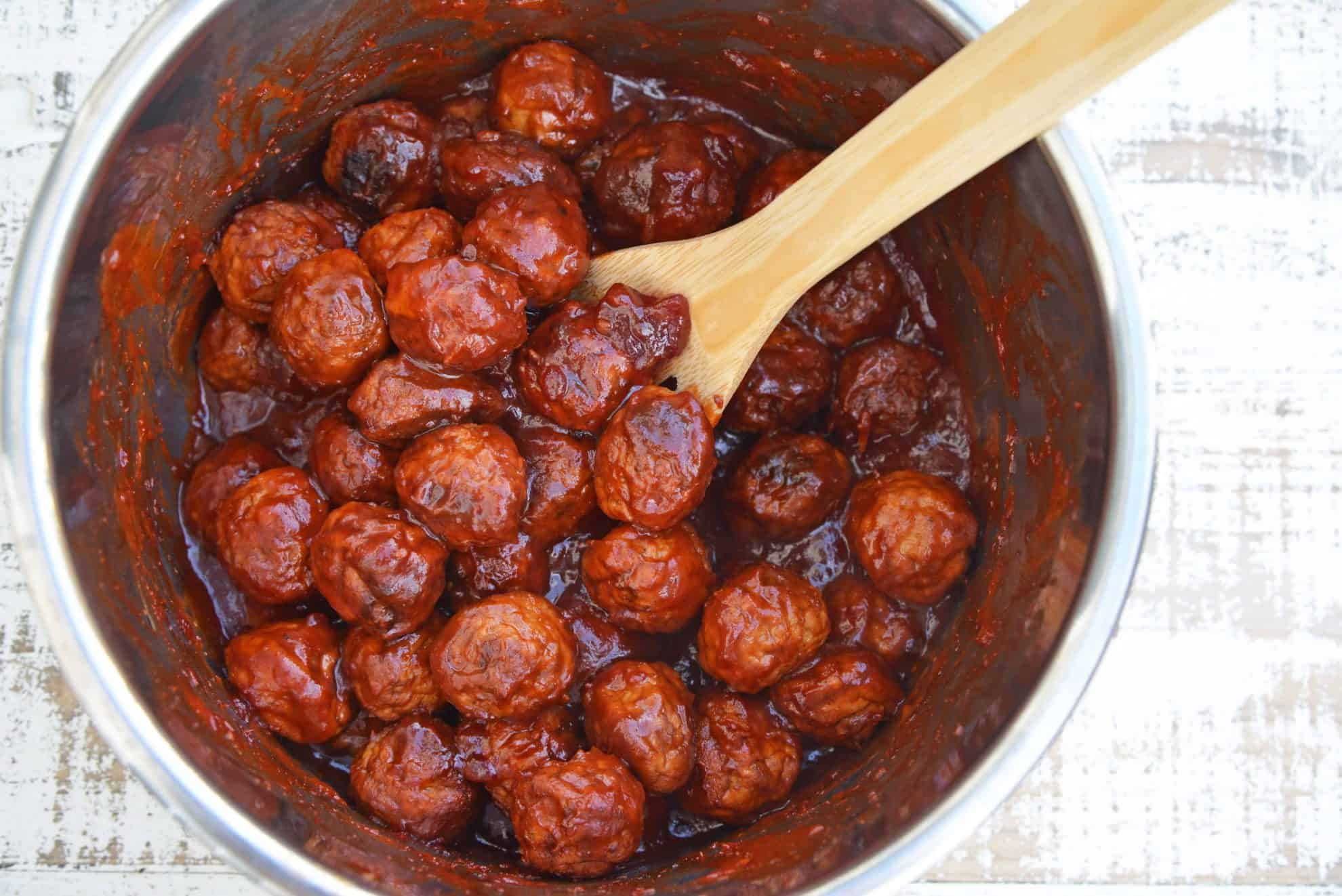 Another way I keep these instant pot meatballs simple? Frozen cocktail meatballs.
Yes, homemade meatballs are delicious and full of flavor but this sauce is so good that any plain frozen cocktail meatballs will taste addicting in this Cranberry Chili Meatballs recipe.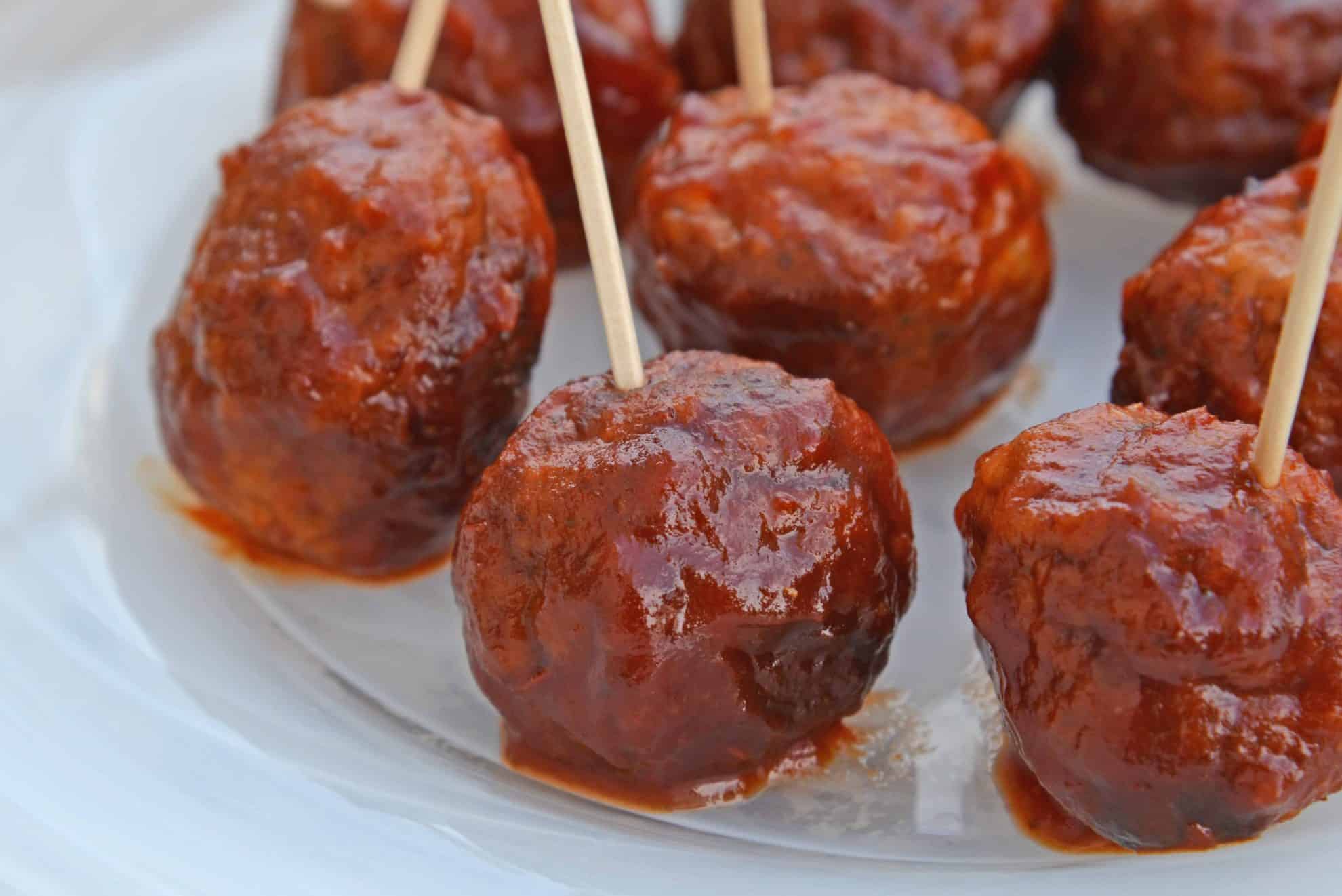 More party appetizers!