Creamy Jalapeno Stuffed Mushrooms are the perfect party appetizer! A make ahead appetizer recipe that the whole family will enjoy.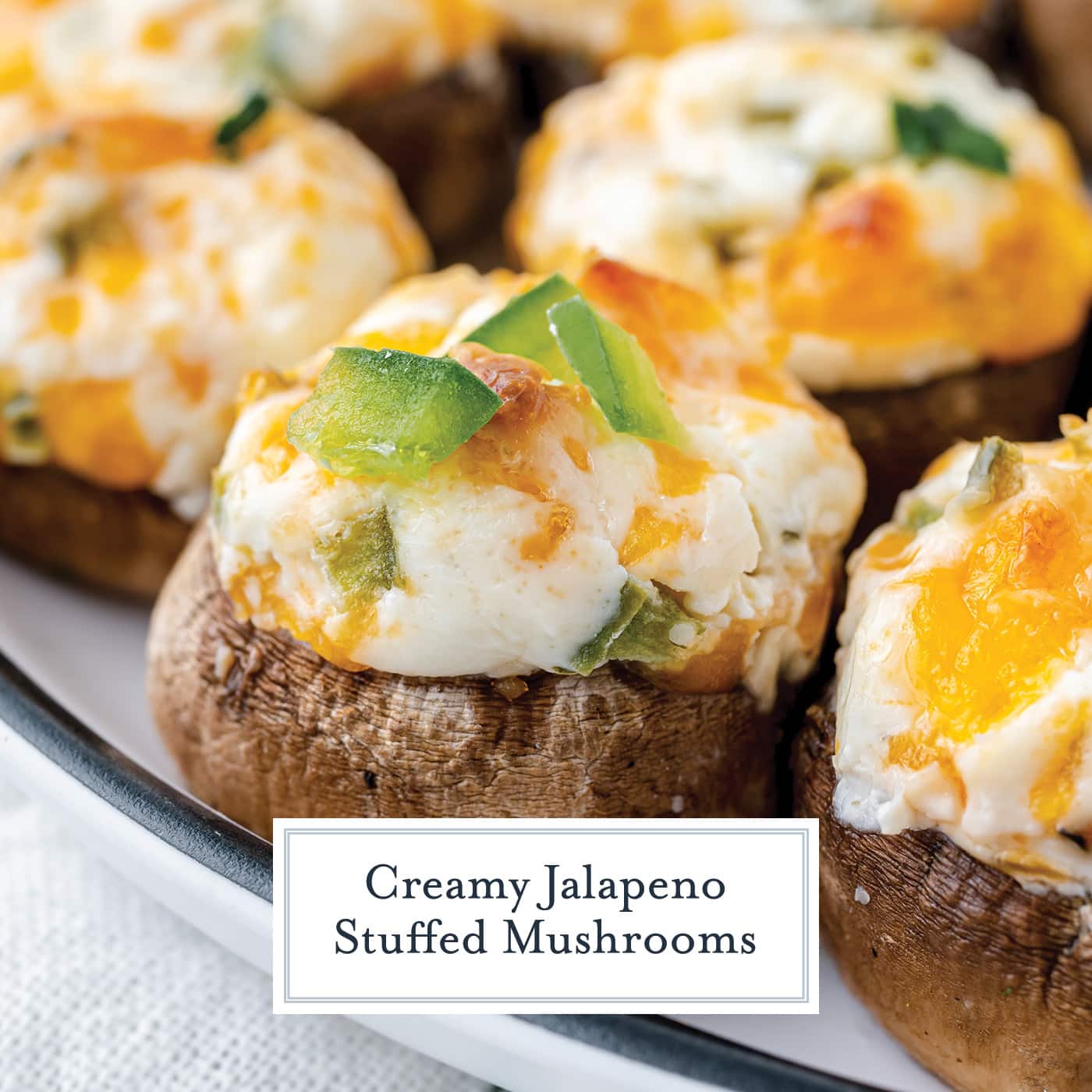 This tasty appetizer might just be one of your new favorites. Think jalapeño popper meets stuffed mushroom and bam, a delicious and easy appetizer is born.
You might see recipes similar to Creamy Jalapeno Stuffed Mushrooms called Jalapeno Popper Stuffed Mushrooms, but in all honesty, the whole jalapeno popper movement is getting a little stale.
Don't get me wrong, I'm all for jalapenos and cheese on just about anything and am totally guilty of having my own line of jalapeno popper recipes, but I wanted to switch it up a little.
Creamy Jalapeno Stuffed Mushrooms combine cream cheese with sharp cheddar and use real jalapenos instead of jarred or pickled. I prefer using whole fresh jalapenos because they are spicier and I can control the heat.
Heat will even vary from jalapeno to jalapeno, so your best bet is to purchase several jalapenos and taste test for spiciness. They are pretty cheap and you can use the remainder in other creations.
Jalapeno Stuffed Mushrooms Ingredients
Simple ingredients is one of the things that makes this mushrooms recipe so easy! Below is a list of what you need, but check out the section below for variations too.
Button mushrooms – Make sure the stems are removed, we only need the mushroom caps for this recipe. White button mushrooms are my favorite to use.
Cream cheese – The cream cheese mixture is arguably the best part of this simple recipe. Softened, room temperature cream cheese is much easier to work with.
Cheddar cheese – I love a sharper cheese, so I use sharp cheddar. If at all possible, try to shred your own cheese. The pre-shredded version has an additive that prevents it from melting smoothly.
Fresh jalapeño – I prefer to use fresh here rather than jarred or pickled. They're the best way to get the maximum flavor. Remove the seeds if you prefer a milder flavor and less heat.
Salt and pepper – Fine sea salt and freshly ground black pepper are really all we need to flavor this perfect appetizer. the cheesy filling is flavorful enough on it's own.
Flat leaf parsley – Parsley is my favorite way to add a little green to these jalapeno popper mushrooms. It's totally optional and you can omit it if you don't have any.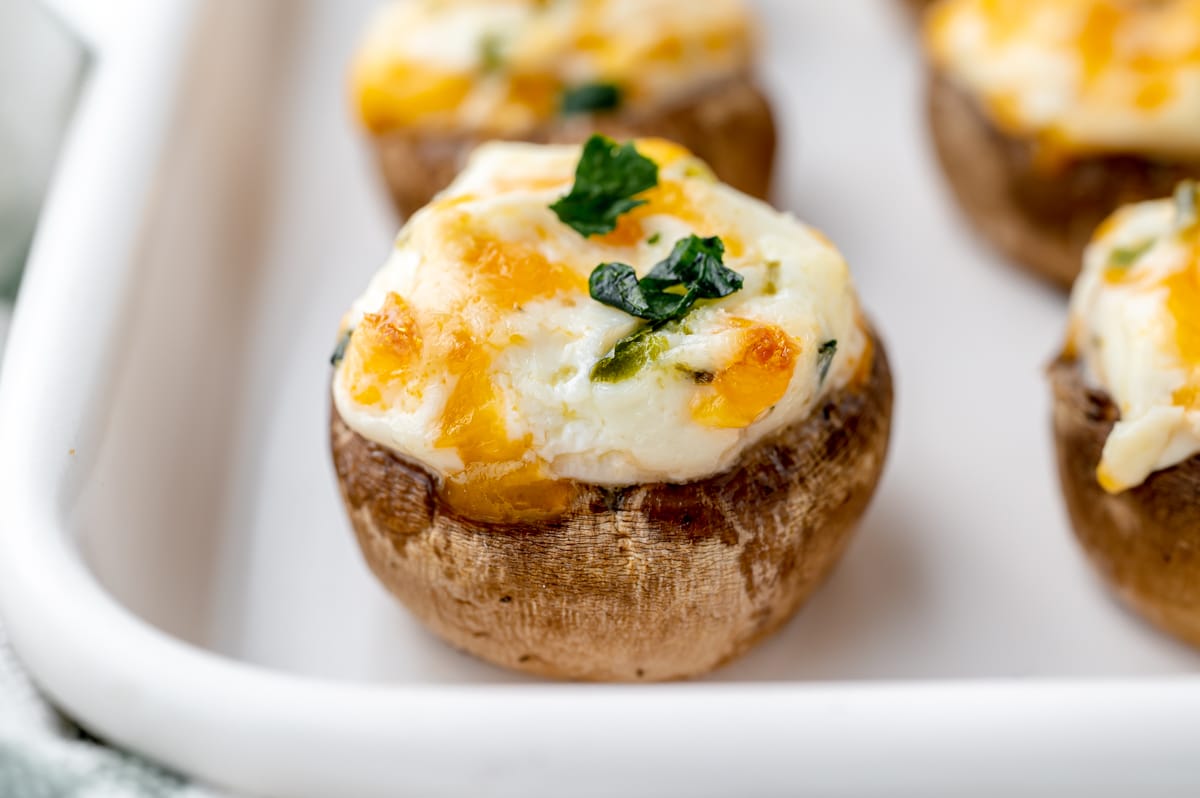 How to Make Jalapeno Stuffed Mushrooms
Combine softened cream cheese, some cheddar cheese, jalapeno, fine sea salt and freshly ground black pepper.
Spoon filling into mushrooms caps.
Press remaining shredded cheese in the tops.
Place on rimmed baking sheet and bake until cheese is fully melted.
Garnish with chopped parsley and serve!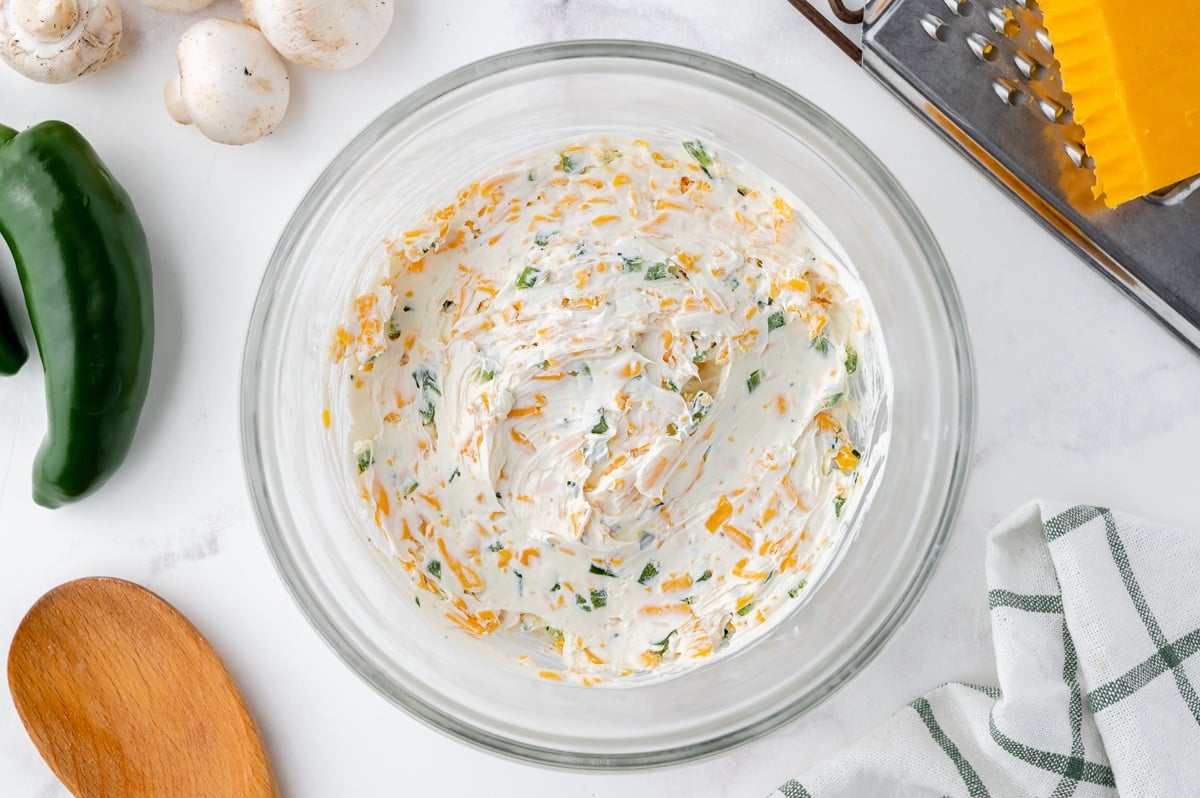 Variations
Cheese – You don't have to limit yourself to cheddar cheese. Additional cheese options include: pepper jack, pimento cheese or a habanero laced monterey jack.
Mushrooms – I prefer to use white mushrooms, but you can also use baby portobello mushrooms or a larger mushroom if you'd like.
Bacon – Cook up some slices of bacon, chop them into small pieces and add them to the filling for another delicious flavor.
Greens – Don't like parsley? Leave it off! Sliced green onions would be a great addition to the top of tis favorite appetizer as well.
Peppers – If you want a milder pepper, pick a poblano or sweet pepper. Cooking or pickling your peppers will also mute the heat.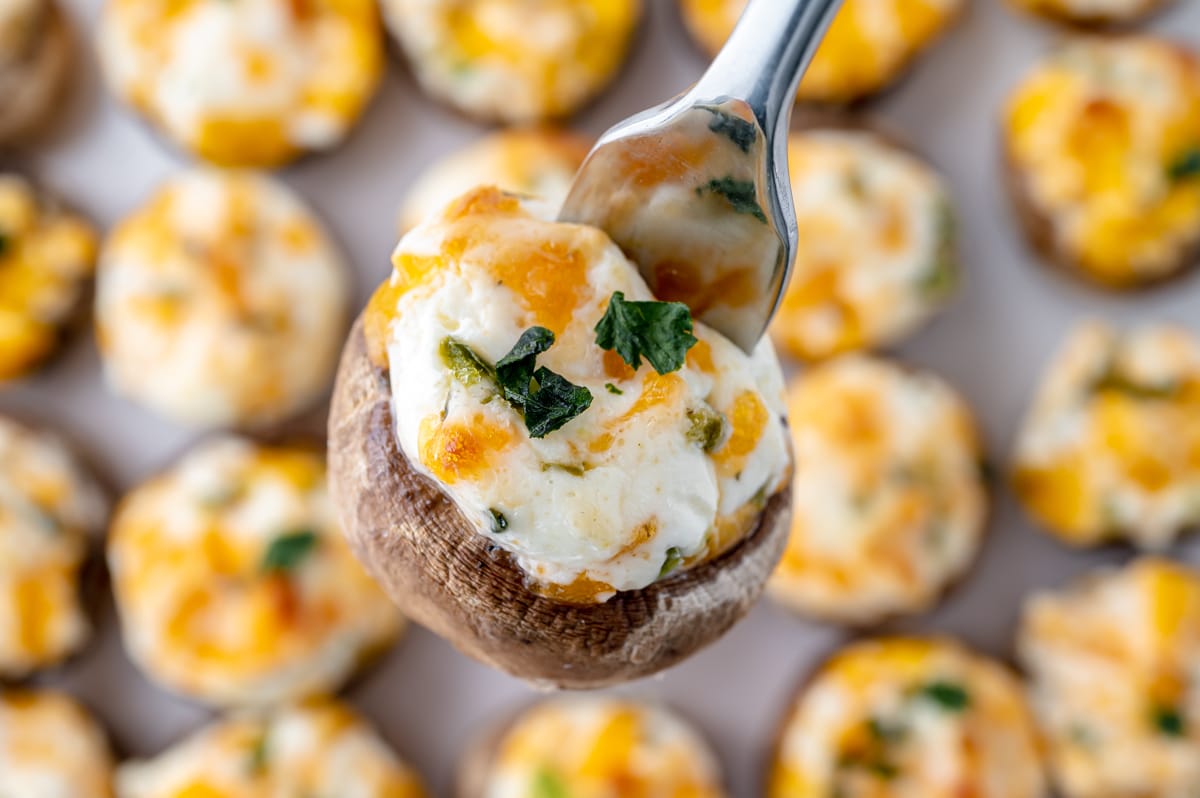 Storage and Freezing
Storage: You can store any leftovers in an airtight container. They will stay in the refrigerator for 3-4 days.
Freezing: You can freeze these jalapeno stuffed mushrooms as well, just make sure to do so before baking them,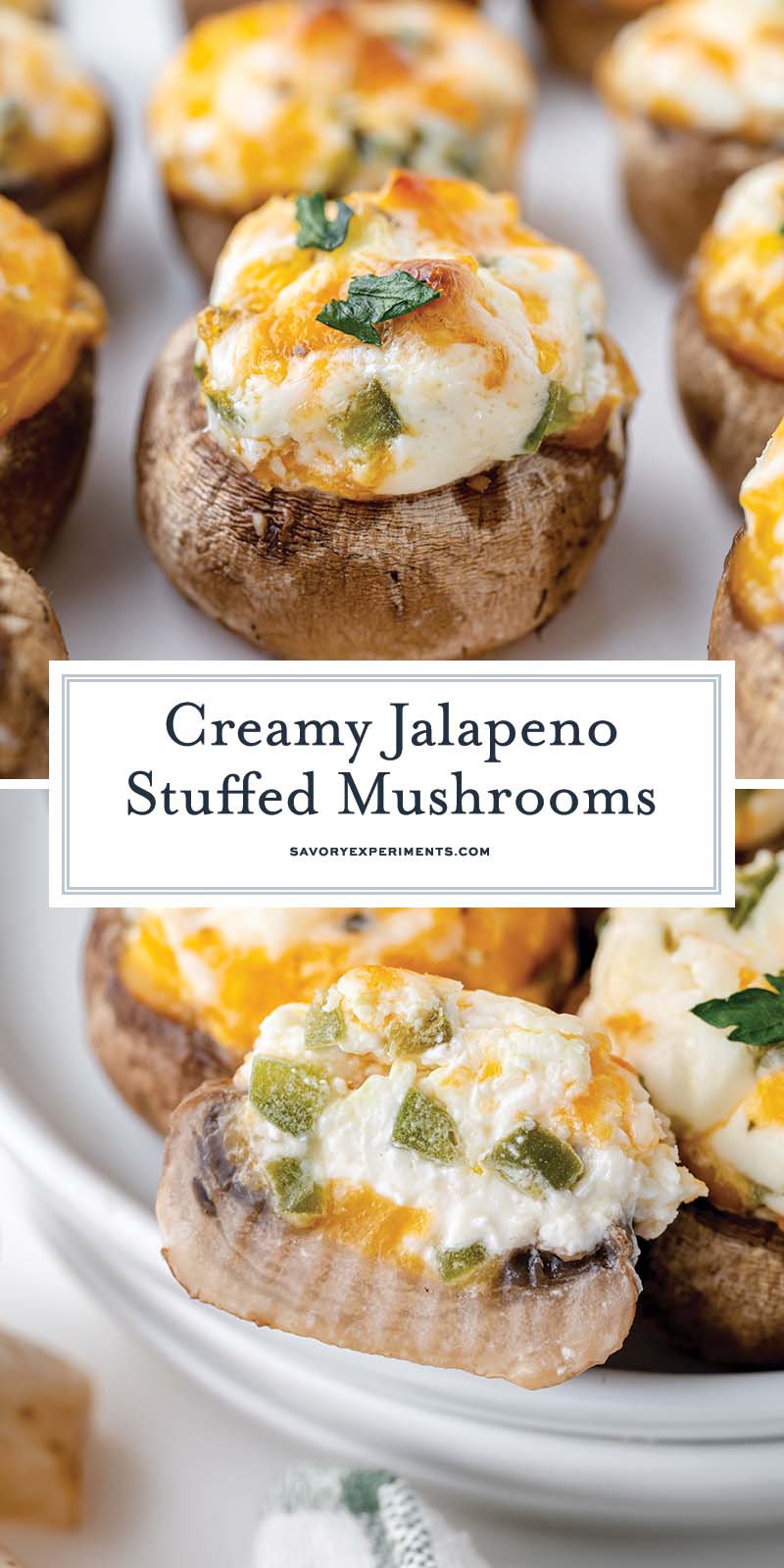 More Cheesy Appetizers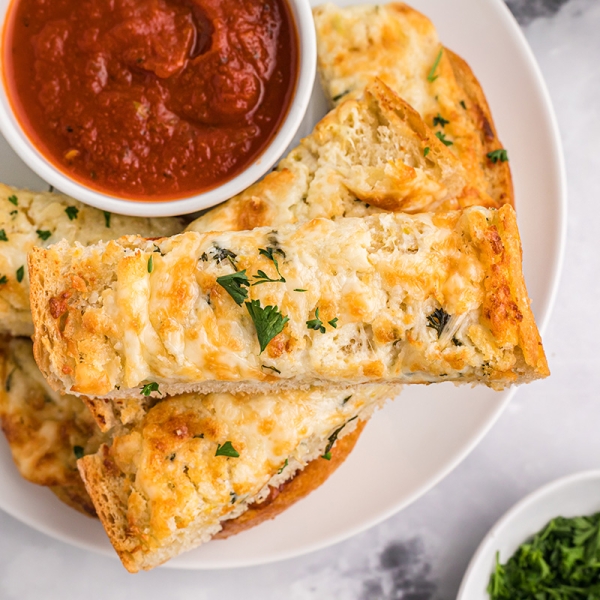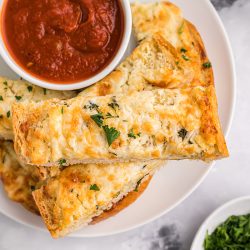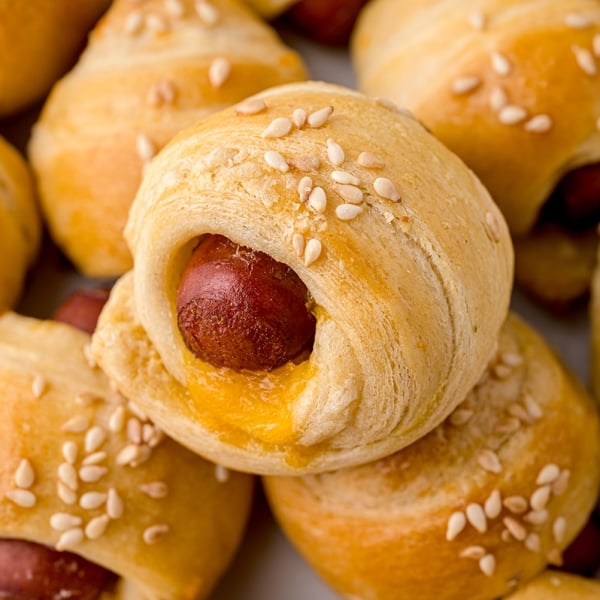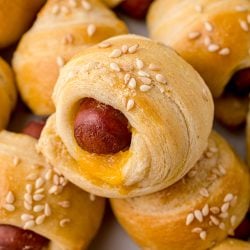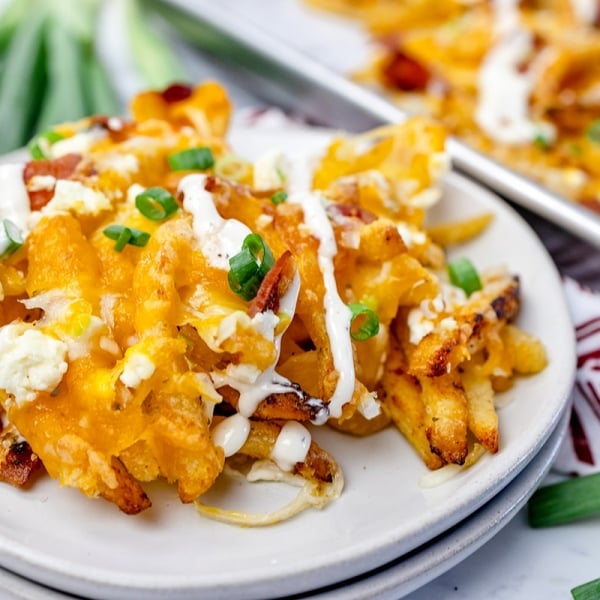 Ranch Bacon Cheese Fries
Crispy fries tossed with Ranch seasoning topped with a trio of freshly shredded cheese, crumbled bacon and scallions. Serve Ranch sauce on the side or drizzling on top.
See The Recipe!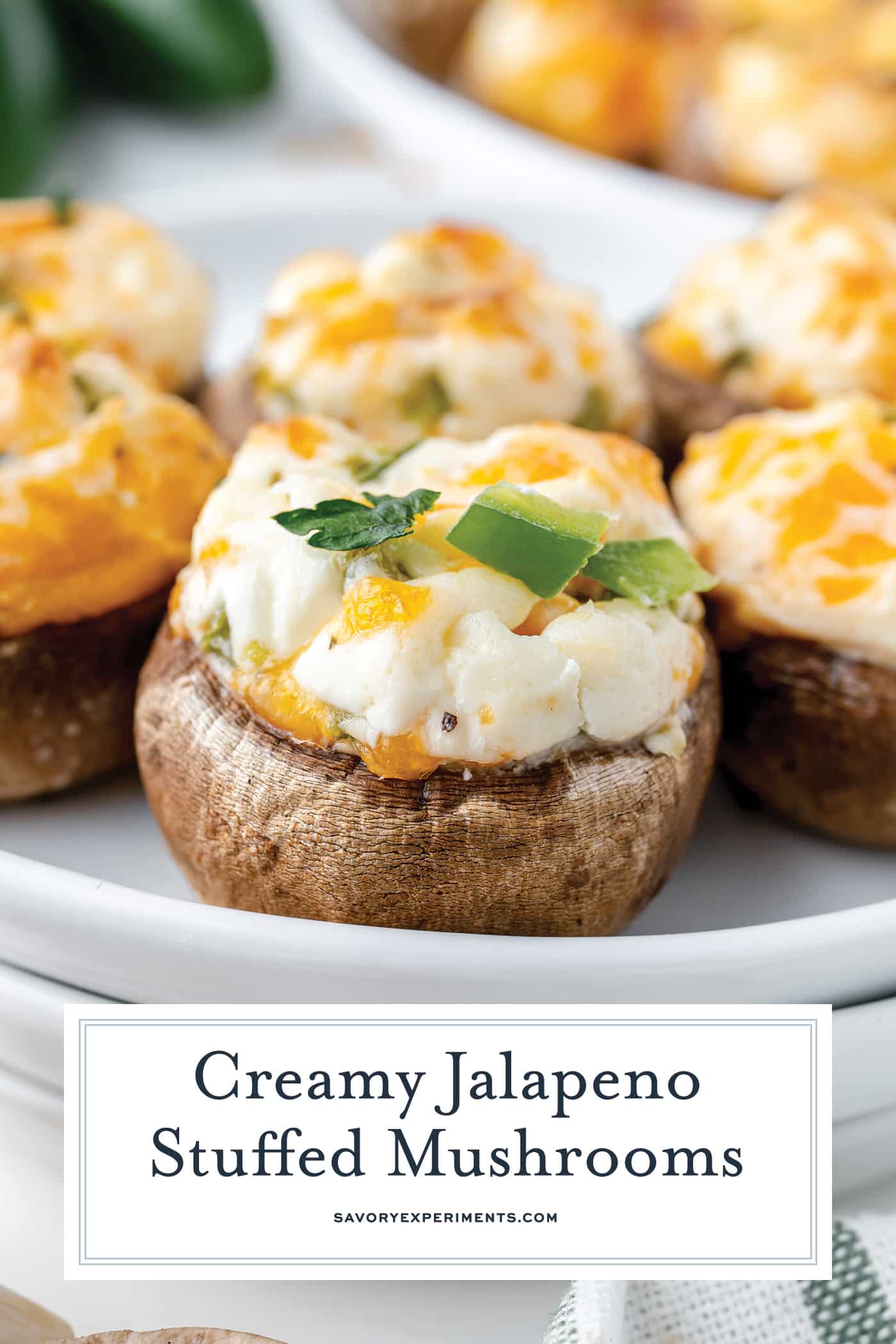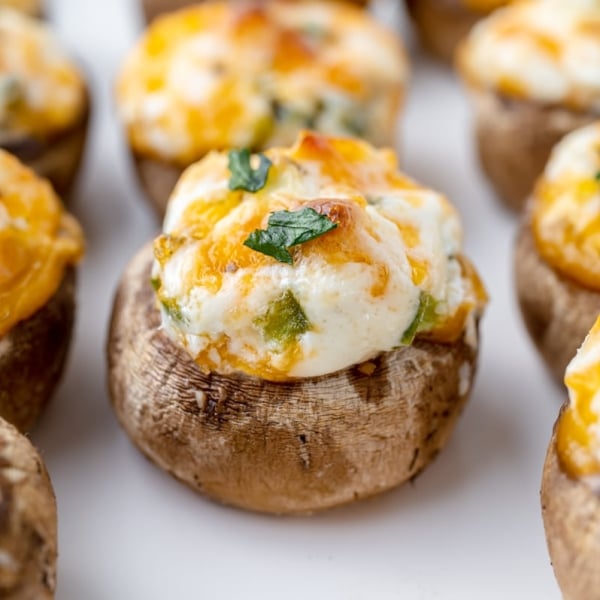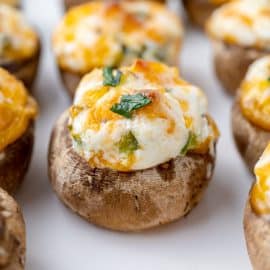 Creamy Jalapeno Stuffed Mushroom Recipe
Creamy Jalapeno Stuffed Mushrooms are an easy jalapeno popper make ahead recipe using cream cheese and fresh jalapenos. The perfect party appetizer!
Instructions
Preheat the oven to 400°F.

In a medium bowl, combine the softened cream cheese, 1/2 cup of the shredded cheddar cheese, jalapeno, salt and black pepper. Using a spoon, fill each mushroom cap with the cheese mixture. Press the remaining shredded cheddar cheese in the tops.

Place on a baking sheet and cook for 15-20 minutes, or until cheese is fully melted.

Garnish with chopped parsley and serve!

If you've tried this recipe, come back and let us know how they were in the comments or star ratings.
Nutrition
Calories:
46
kcal
,
Carbohydrates:
1
g
,
Protein:
2
g
,
Fat:
3
g
,
Saturated Fat:
2
g
,
Cholesterol:
12
mg
,
Sodium:
83
mg
,
Potassium:
76
mg
,
Vitamin A:
155
IU
,
Vitamin C:
1.5
mg
,
Calcium:
47
mg
,
Iron:
0.2
mg