Perfectly simple, easy to make ahead and widely popular at parties, you can't go wrong with this Bacon Ranch Dip! Serve it with chips, pretzels or your favorite snack food.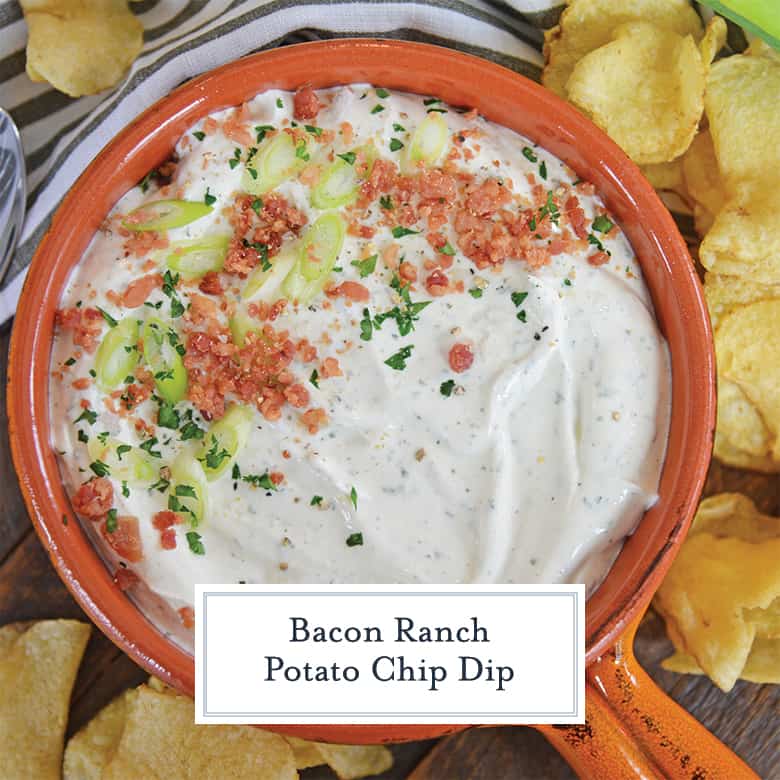 Bacon and ranch collide into one delicious chip dip with this easy Bacon Ranch Dip recipe!
Have you been snacking a lot lately? I've seen a meme floating around that said something along the lines of "I need to socially distance from my refrigerator." I feel that to my core.
Being home all day long makes it way too easy for me to snack all. day. long! I always have a bowl of chips, pretzels or candy by my computer. Maybe I should try something a little healthier like kale chips.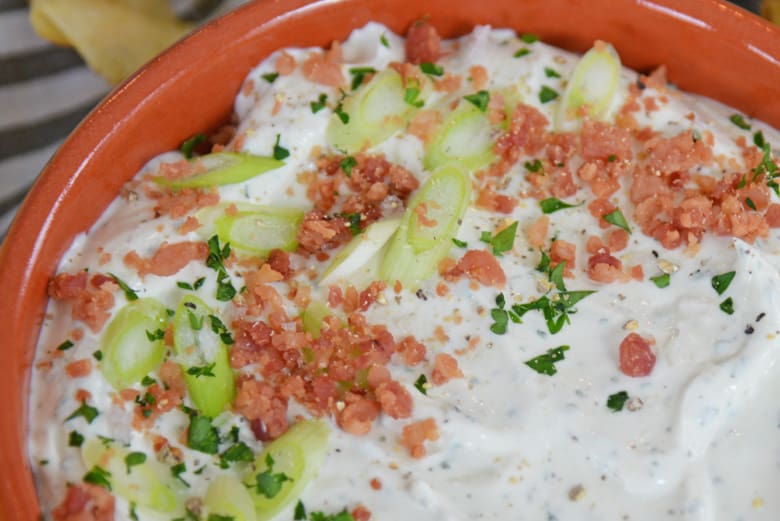 But the good thing about all the snacking I've done is that I created the BEST chip dip in the process. Queue this quick Bacon Ranch Dip!
Bacon Potato Chip Dip
I had a few strips of bacon leftover from breakfast and thought (while snacking on potato chips,) I bet this bacon would taste really good crumbled onto a dip for these chips.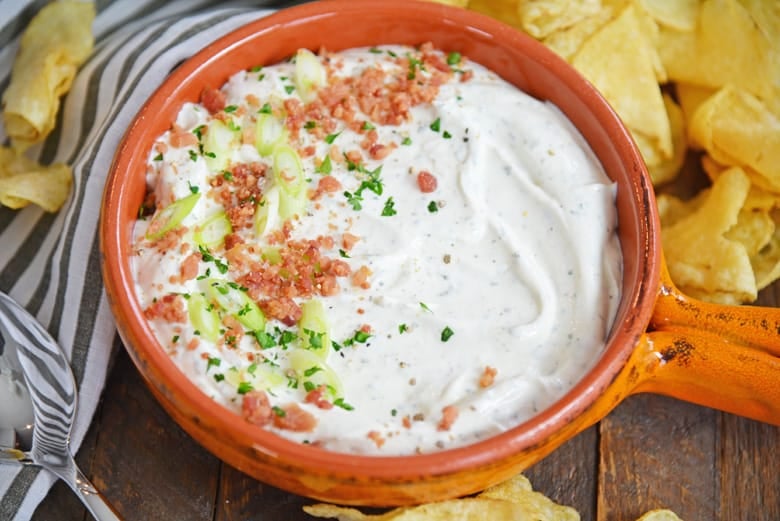 And you know, since I've been on a total ranch kick lately, why not throw some ranch seasoning in there too? Top it with some green onions, and bam! That's one delicious chip dip recipe!
So similar to French Onion Dip, this Bacon Ranch Dip uses sour cream, a few toppings and iconic ranch dressing mix for a flavor that is out of this world!
How to make Bacon Ranch Dip
It could not be simpler to make! Start by combining the dry ranch dressing mix, sour cream and Worcestershire sauce in a medium bowl. Transfer that mixture to a serving dish, cover and let it refrigerate for 2-3 hours.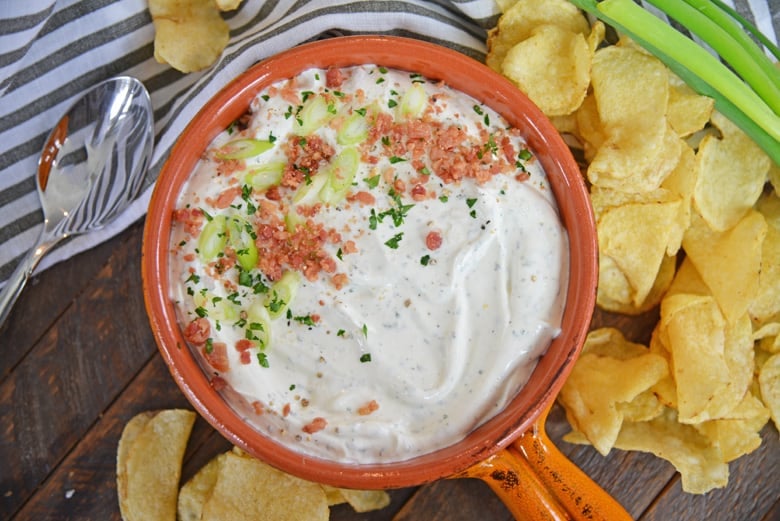 Right before you are ready to serve it, garnish the top with the crumbled bacon, green onions and parsley. You could even put some shredded cheddar on top if you'd like.
My favorite way to serve this bacon ranch dip recipe is with kettle cooked chips. They are crispier, which means they won't break in the dip bowl as easily. But if you don't have any on hand, here are a few more options:
pretzels
crackers
vegetables (like carrots, celery or even broccoli and cauliflower )
plantain chips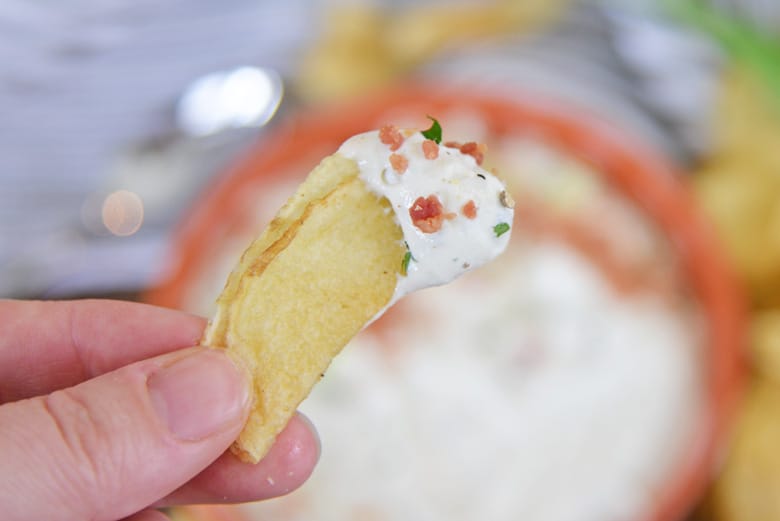 More of my favorite dip recipes:
Savory dips like this creamy Bacon Ranch Dip are great for parties, or even just when you feel like having a snack at home. But don't limit yourself to savory!
Sweet dessert dips are all the rage lately, and these are some of my favorites: