Cheesy Everything Seasoning Crescent Rolls! Yes, that is a mouth full- but there is no other way to describe them.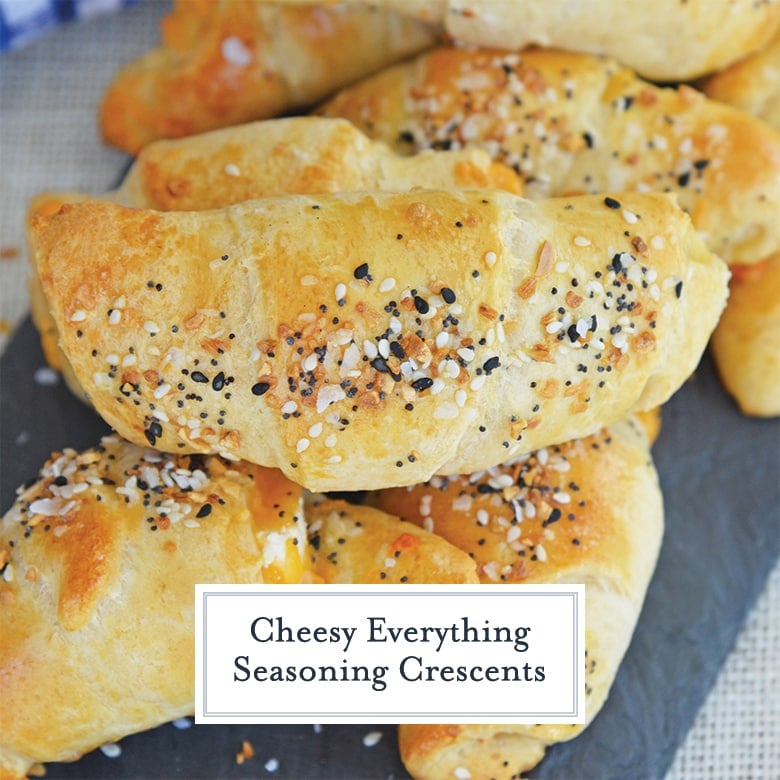 Buttery crescent rolls stuffed with cream cheese, cheddar and topped with everything bagel seasoning.
When I tell you that myself and my children ate these for breakfast and dinner in just one day, I'm not lying. Those tiny little hands helped me stuff and roll these bad boys and they were all too eager to enjoy the fruits of their labor.
And yes, they are so easy to make that my 2 year old helped.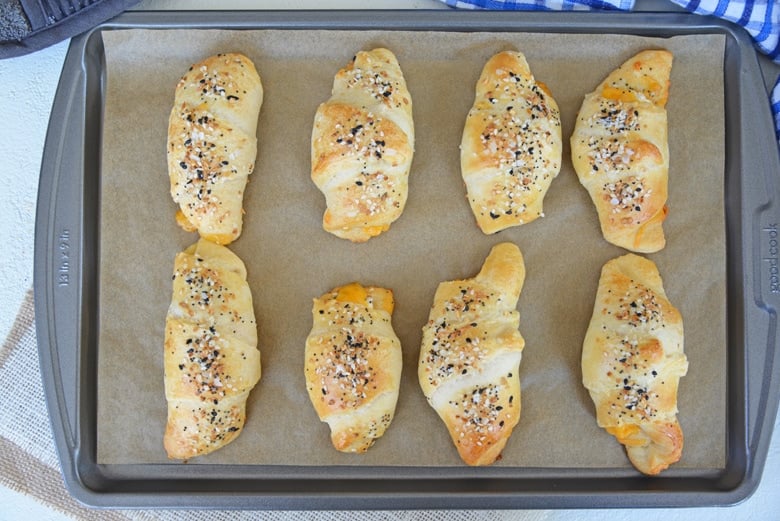 How to Make Everything Seasoning Crescent Rolls
Cheesy crescent rolls are so simple and perfect in their imperfection, so don't worry about the cheese being daintily tucked inside. They aren't in the oven for long enough to worry about it oozing out and escaping.
Instead of slathering, which can break the dough, I just use a chunk of cream cheese. Then you can also take out the step of letting it soften.
Top that with shredded cheddar cheese and roll them up.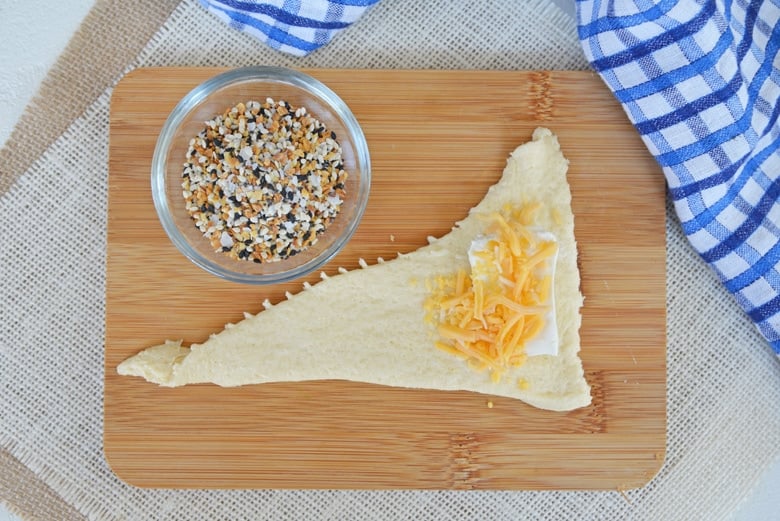 Then we'll use an egg wash to adhere the everything seasoning right to the top and give your crescent rolls that classic sheen.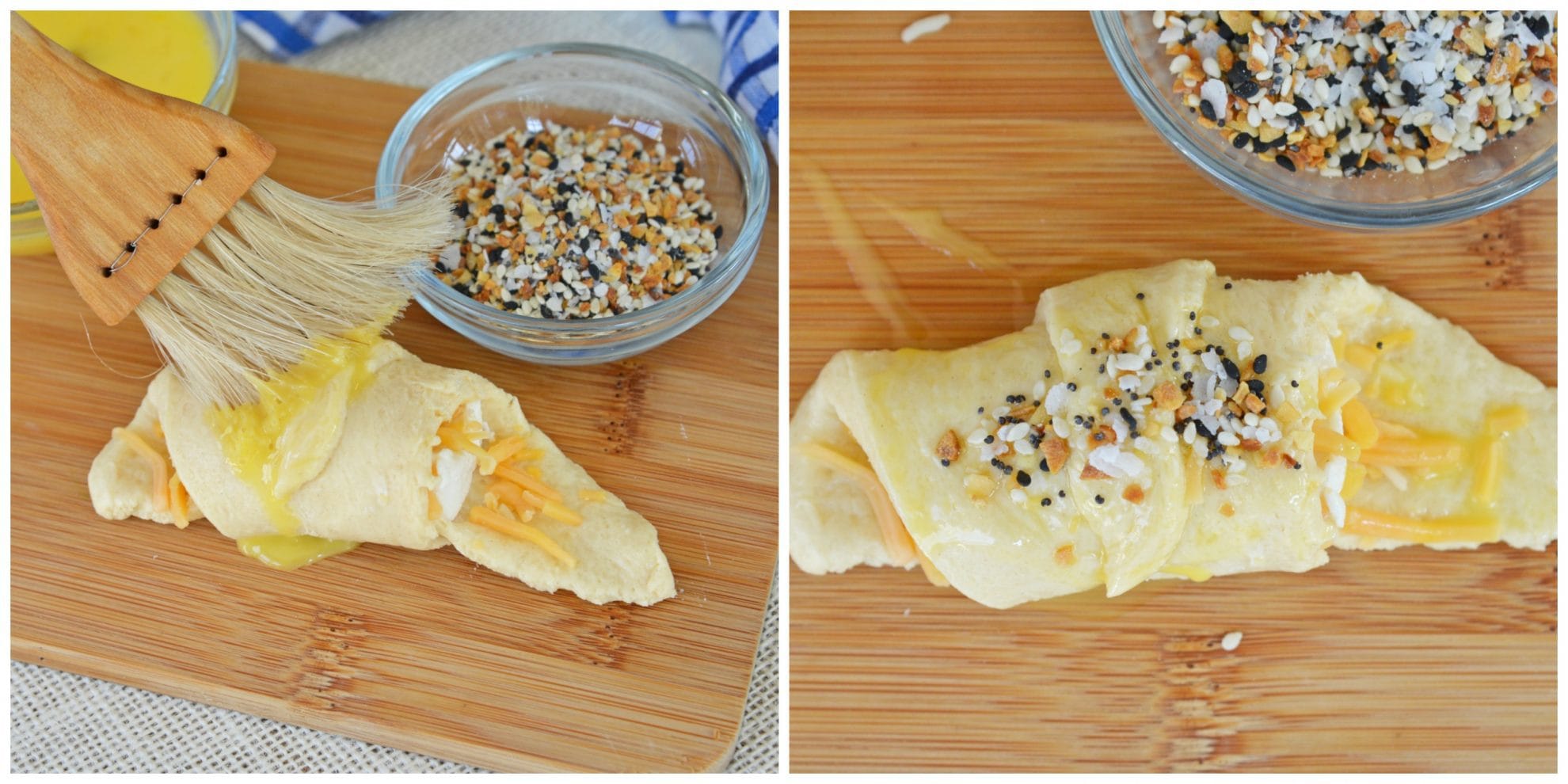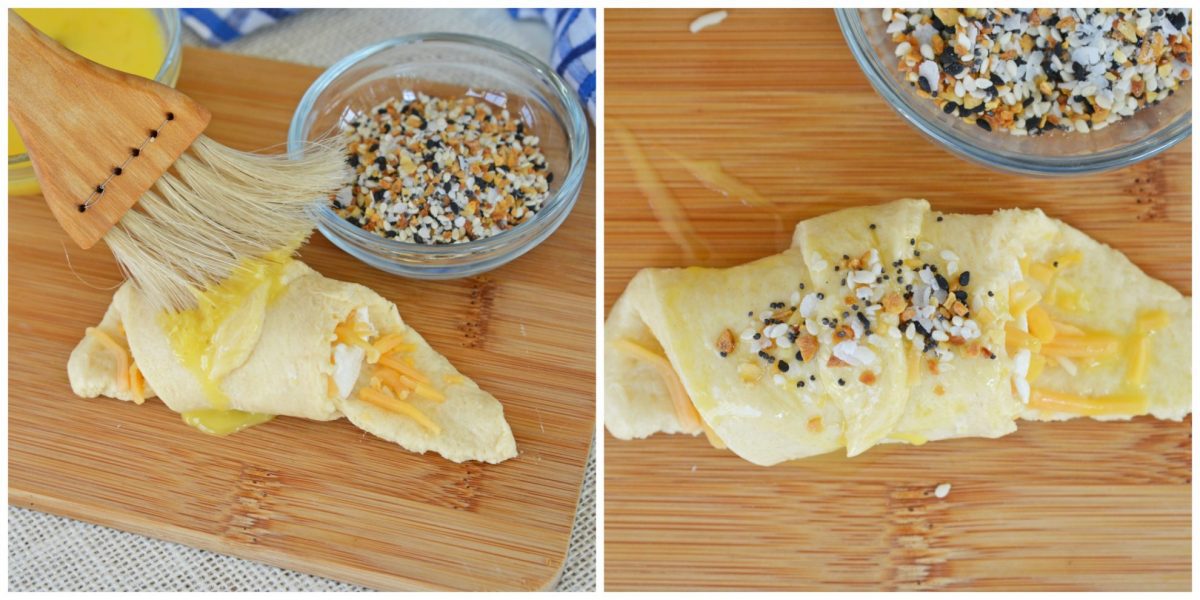 Bake for just 12-14 minutes and there ya go- the cheesiest and tastiest crescent rolls you ever did see!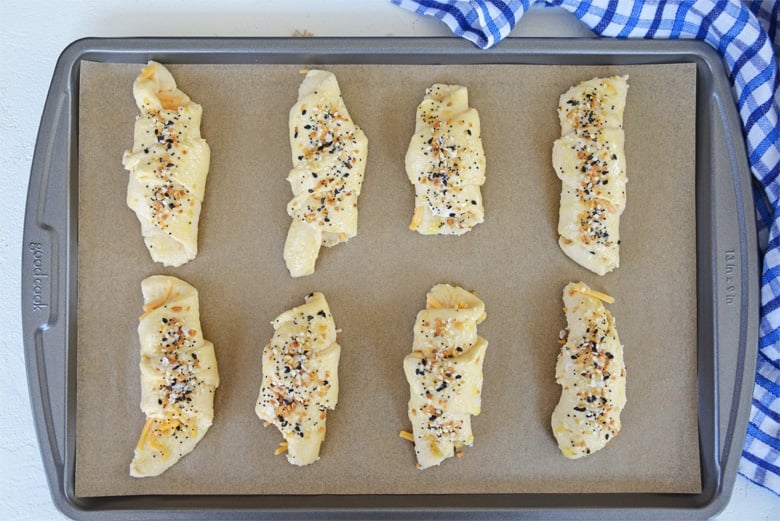 Everything Bagel Seasoning
If you don't know what I am talking about, it refers to the seasoning used on everything bagels. You can find it premade at Trader Joes and in the spice aisle, but it is usually overpriced. So I like to make my own!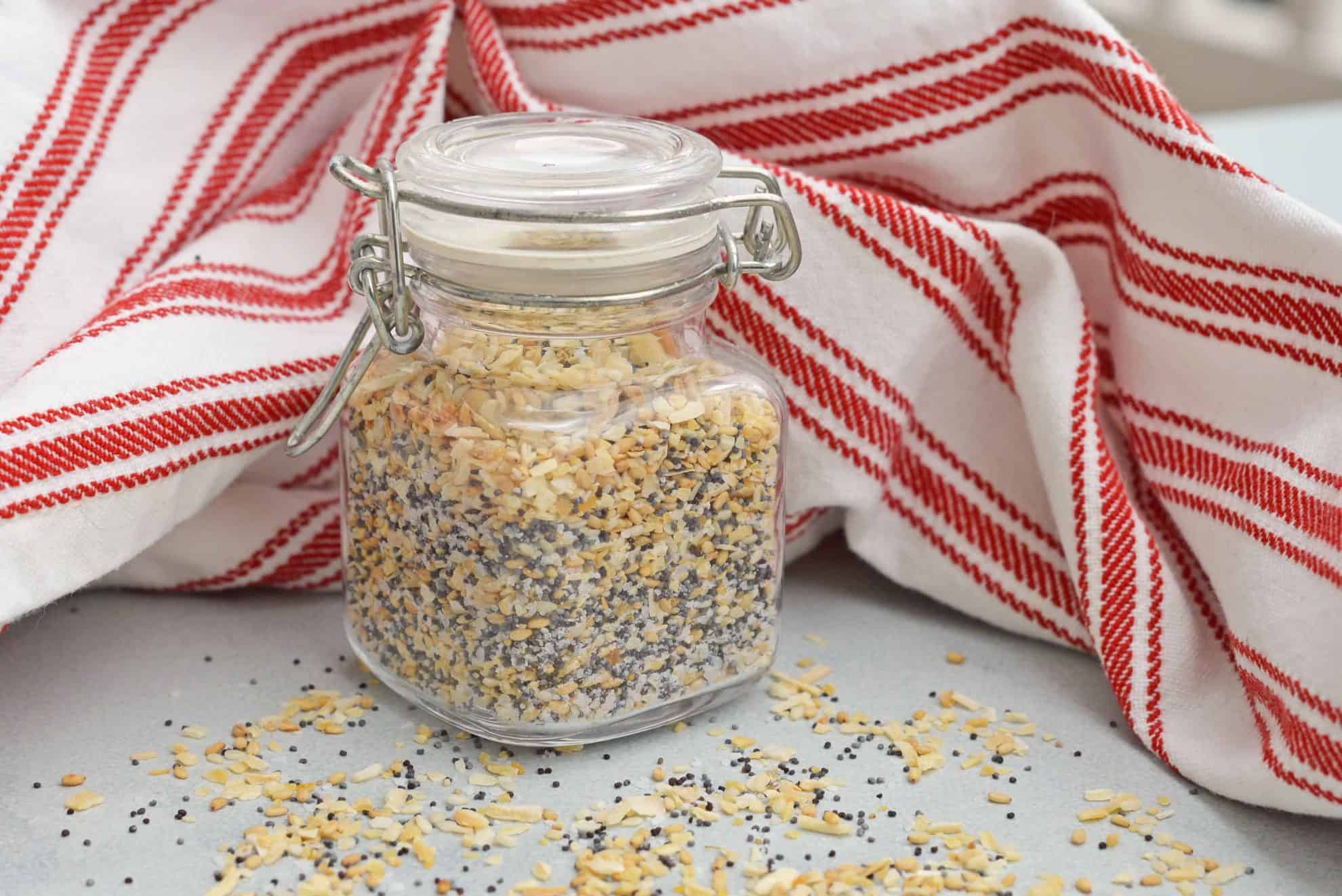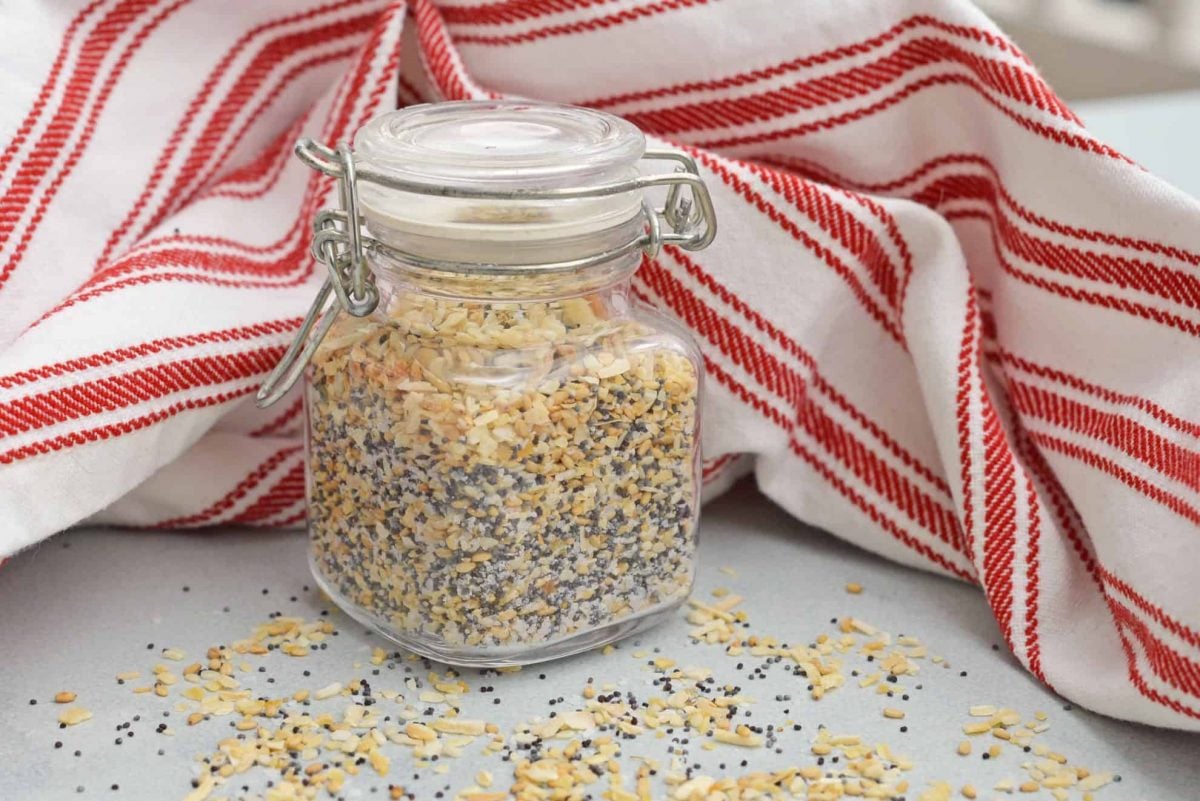 I make a big batch and then literally put everything seasoning on… well, everything. Here are some of my favorites:
these Everything Seasoning Crescent Rolls, obviously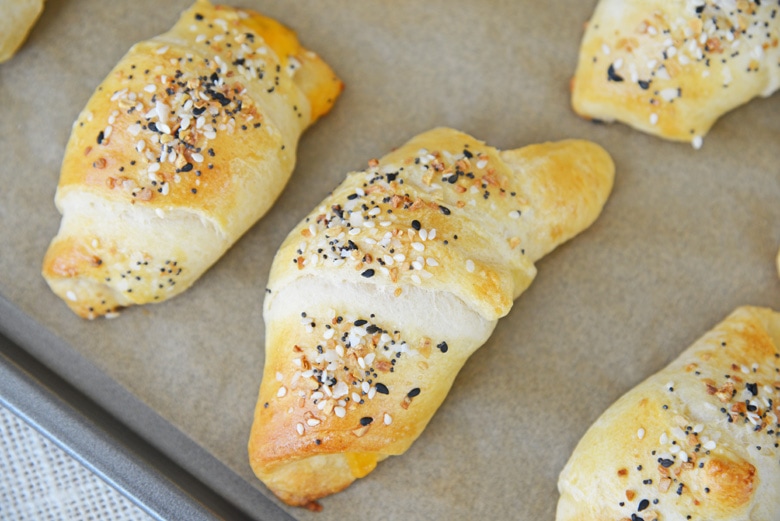 Making it yourself is quite easy and you probably already have the ingredients in your pantry. Here are the ingredients:
sesame seeds
poppy seeds
dried onion flakes
dried garlic flakes
course sea salt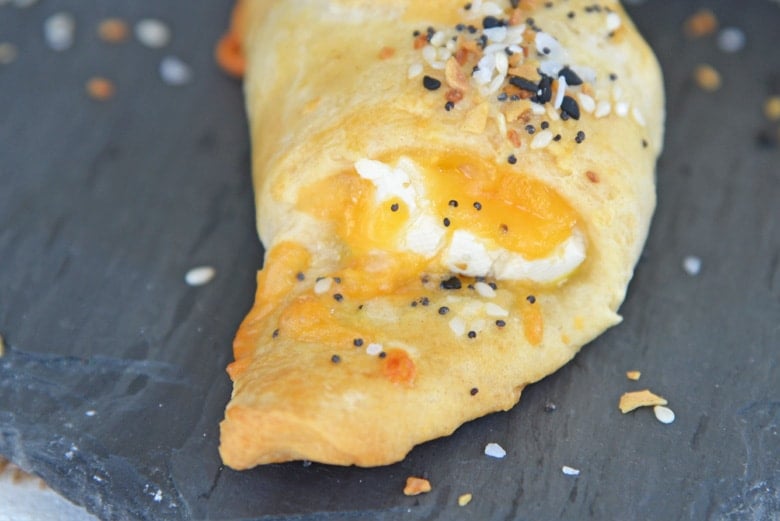 Storage & Freezing of Everything Seasoning Crescent Rolls
You can make these ahead and reheat. I suggest reheating in the oven at a low temperature for 3-4 minutes.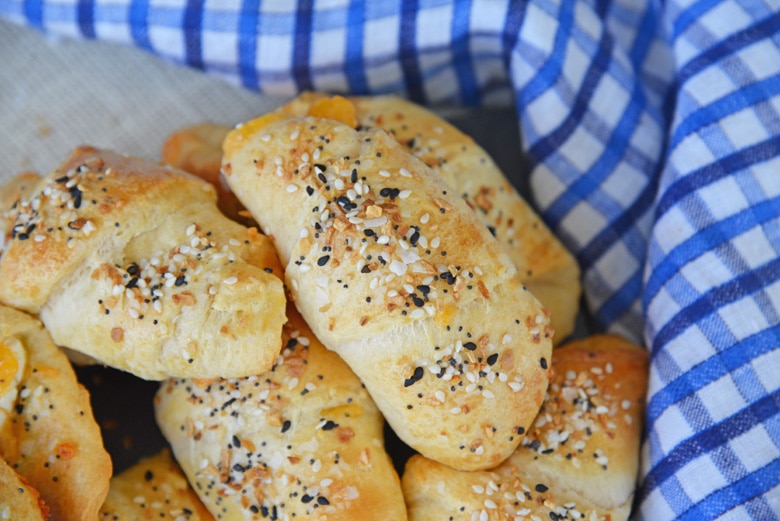 If you choose to microwave, wrap in a paper towel and then heat at 50% power for 20 seconds.
Everything seasoning crescent rolls do freeze, but cream cheese thaws a little drier, so be mindful of that.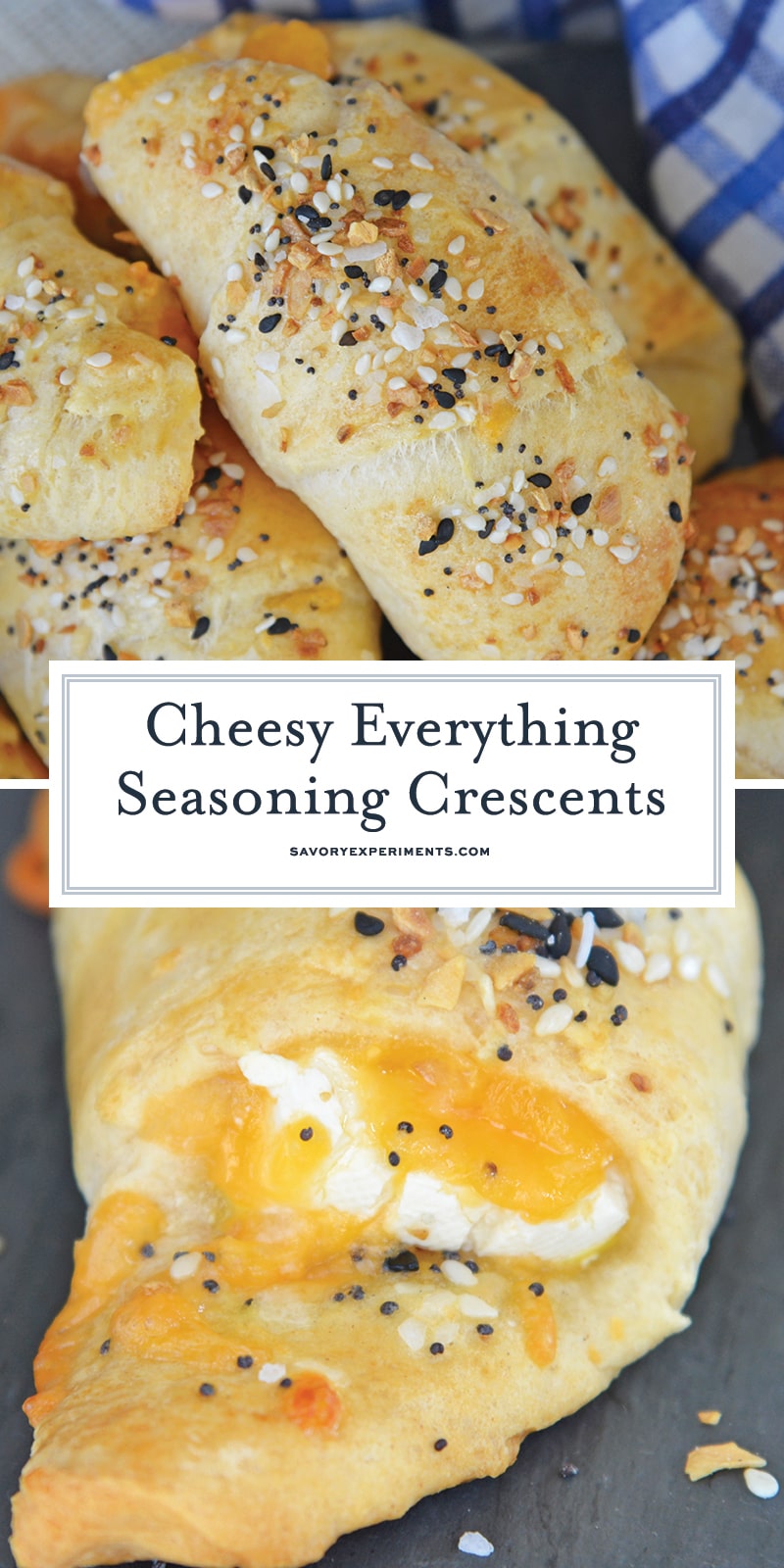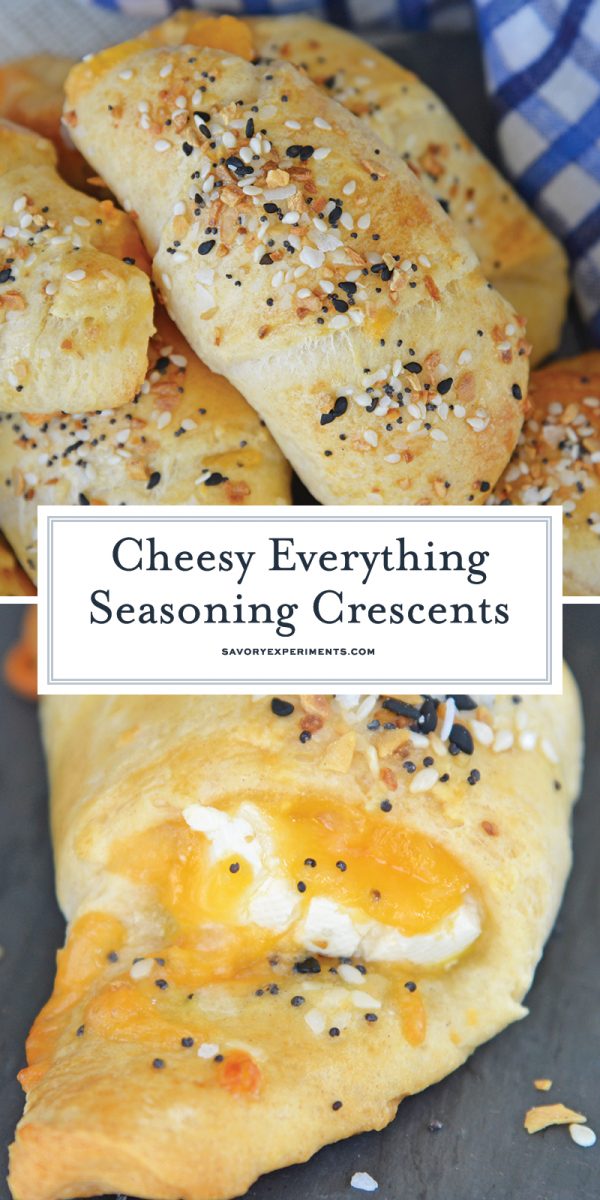 More dinner roll recipes: