Honey Balsamic Instant Pot Pulled Pork is a sweet pulled pork recipe that easily pulls apart easily with forks. Perfect for salads or sandwiches.

Honey Balsamic Instant Pot Pulled Pork is a pressure cooker pulled pork recipe using sweet and Asian flavors resulting in a super delicious sandwich. Ready in just 90 minutes!
It took me a while to get on the Instant Pot train. I am usually pretty hesitant to acquire any new appliances. I have so many and they take up so much space.
But I will be honest with you, I love my Instant Pot. Let me also say, this is NOT a sponsored post. I truly do love my Instant Pot for things like pulled pork and brisket.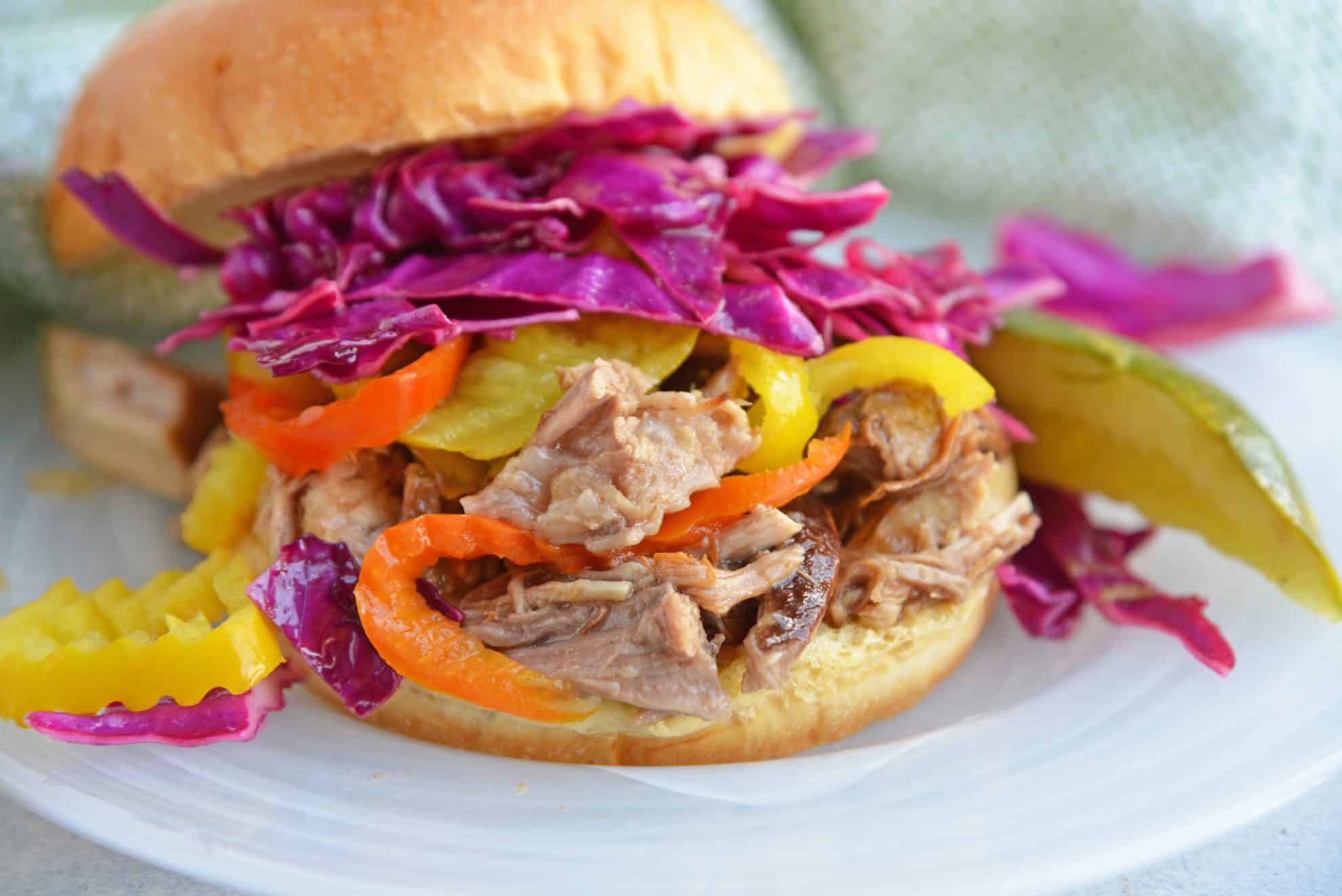 What would usually take hours to smoke, simmer or braise is done in about an hour with the same, if not better results. Sometimes I need to use a slotted spoon just to get my meat out of the pot to finish shredding it. It is pretty AH-mazing!
PRO TIP: Typically, pork shoulder needs about 12 hours of very low heat to break down the tough fibers. A pressure cooker can do the same in just an hour.
The most common cut of pork used for pulled pork is pork shoulder, but sometimes labeled pork butt or Boston butt. I know, it is confusing. It comes from the upper part of the shoulder from the front leg and may contain the blade bone.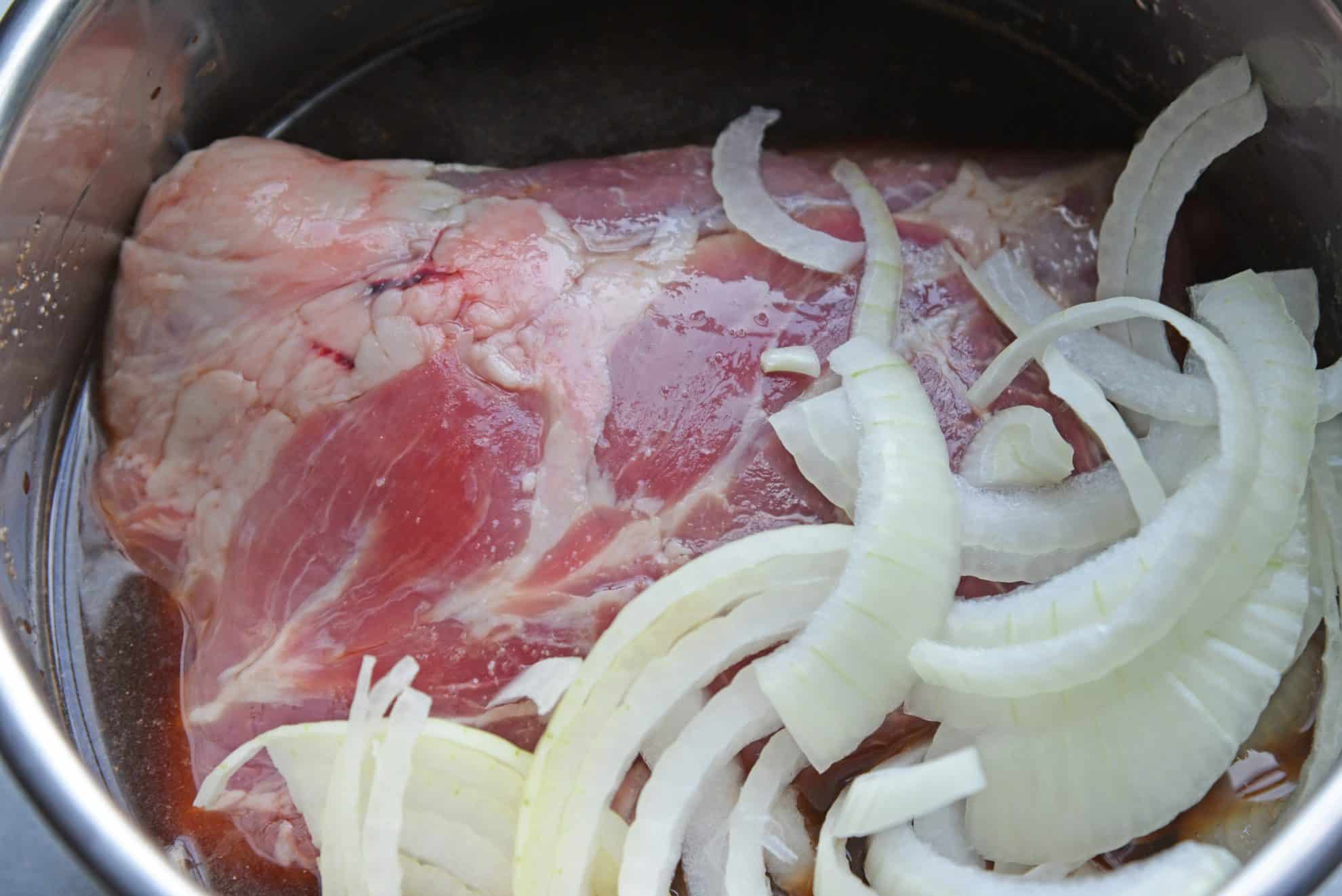 So why is it sometimes called Boston Butt? According to Mental Floss "The barrels the pork went into were called butts. This particular shoulder cut became known around the country as a New England specialty, and hence it became the "Boston butt." So there you have it.
PRO TIP: Remember that pressure cookers need time to build pressure and the larger the meat, the longer it takes. This one takes about 20 minutes.
This pulled pork recipe uses a sweet Asian sauce that is still fairly mild. Balsamic vinegar reduces and turns a little sweet caramelizing with the onions and molasses flavored brown sugar.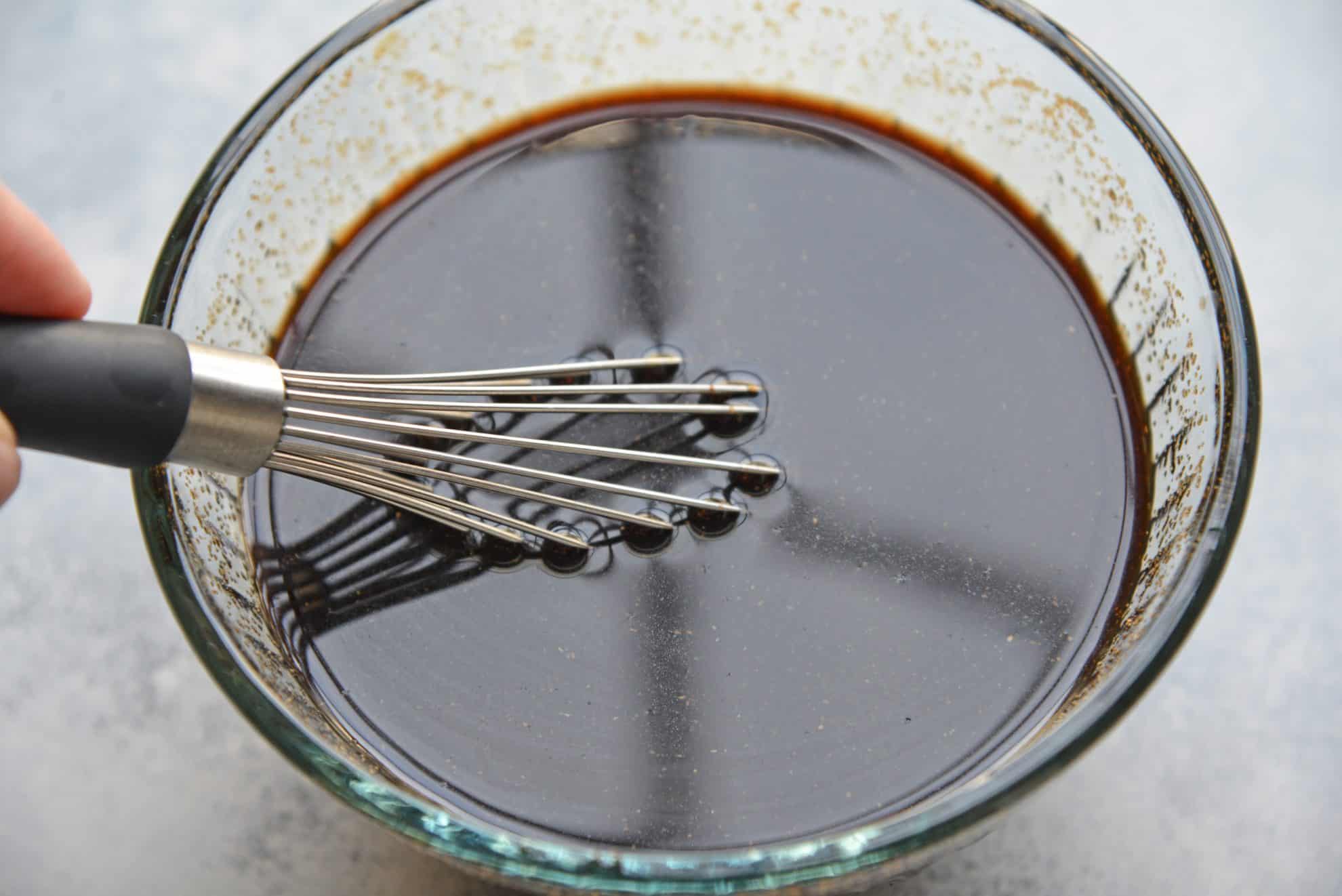 The next common question is: What is hoisin sauce? Hoisin sauce is a frequently used Chinese condiment made from soybeans, vinegar, sugar, garlic, and various spices. It is sweet and a little salty and found in some of your favorite dishes like Mu Shu Pork, Chinese BBQ Spare Ribs and more.
What is a banana pepper? A banana pepper is a medium-sized member of the chili pepper family that has a mild, tangy taste and comes in a variety of colors including yellow, red and green. It makes an excellent sandwich condiment.
I served my Honey Balsamic Pulled Pork on buttery brioche rolls with banana peppers and Red Cabbage Slaw. My arms were feeling like jelly (thanks yoga!) on this day, so I ended up chopping the pork instead of actually pulling it.

You might also love these side dishes to serve with it!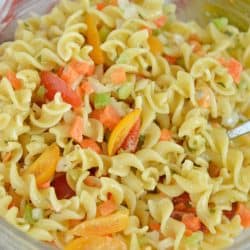 Ranch Pasta Salad
You won't go back to regular pasta salad after you've tried this delicious Ranch Pasta Salad recipe! It's easy to make with simple ingredients!
View this recipe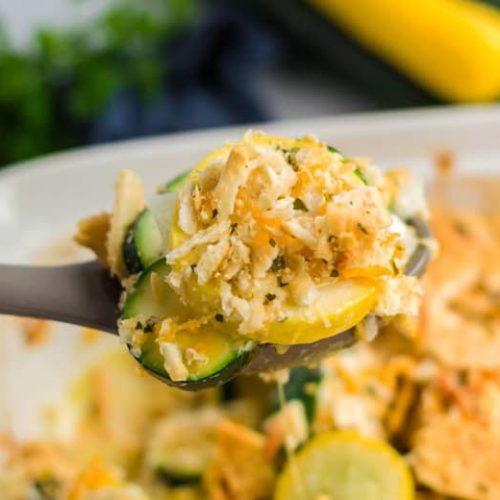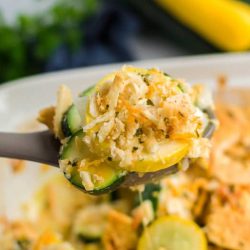 Cheesy Squash Casserole
The layers of freshly sliced squash with cheese and a buttery cracker topping in this Cheesy Squash Casserole are the easy side dish you having been searching for!
View this recipe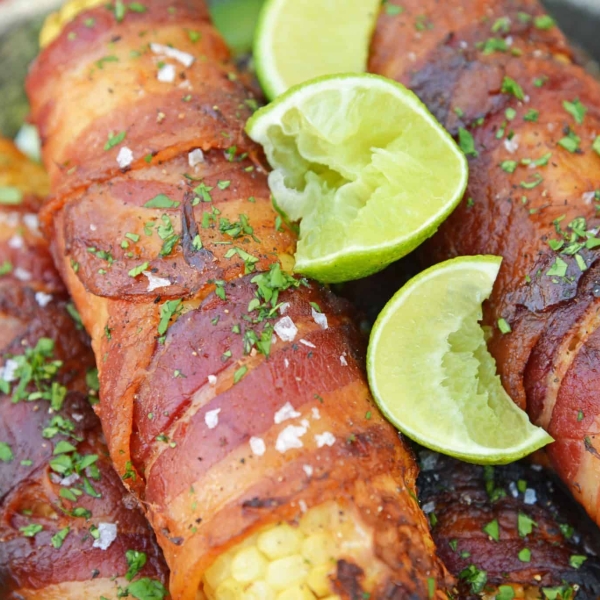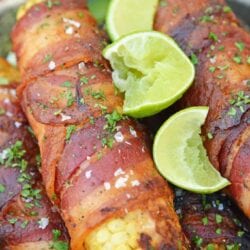 Bacon Wrapped Cilantro Lime Grilled Corn Recipe
Grilled Bacon Wrapped Cilantro Lime Corn is a zesty side dish for any summer BBQ or Mexican fiesta! Sweet and zesty, your family will love this recipe!
View this recipe
Tools to make Instant Pot Pulled Pork:
Instant Pot
– You don't have to use an Instant Pot, you can use any electric pressure cooker. I do like the Instant Pot because it has several other functions including a rice cooker, steamer, slow cooker and saute. Also be mindful that you buy at least a 6 quart.
Mixing Bowls– make sure to check out my article on Using the Right Mixing Bowl, you'd be surprised how many people aren't!
Whisks– I buy whisks in multiple sizes. You never know which one you will need.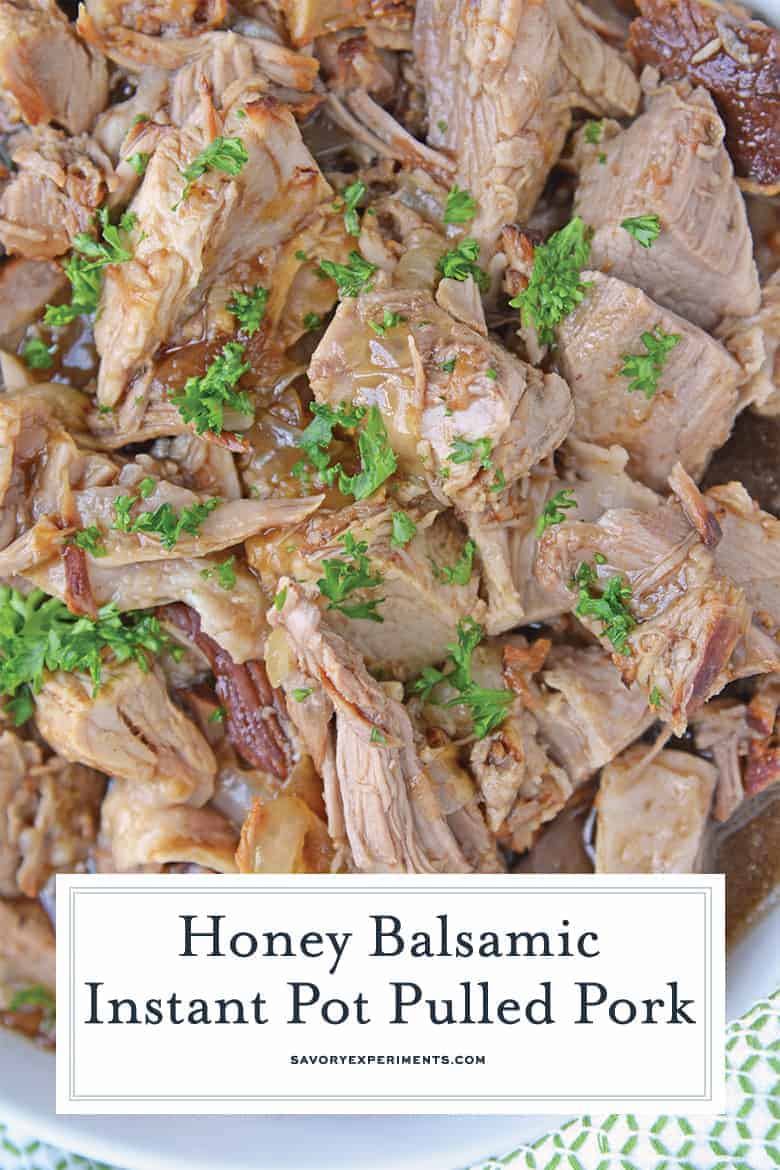 Questions about how to make pulled pork in the instant pot?
Can I use a different cut of pork? Sure you can, but they won't all break down the same as pork shoulder. I've even tossed boneless pork chops or a whole pork loin in the pressure cooker.
You will need to adjust cooking times based on the weight and cuts you are using, as they won't need nearly as long as a huge chunk of meat.
Can I make pulled pork ahead of time? Yes, you can make pulled pork ahead of time. You can reheat it in the pressure cooker or the microwave. If you are serving it at a party, set the slow cooker or pressure cooker to the "warm" function and let people make their own sandwiches.
Can I freeze pulled pork? Yes, you can freeze pulled pork. Transfer it to an airtight plastic bag expelling as much air as possible, and then freeze for 3-4 months.
Instant of sandwiches, what else can I do with pulled pork? You can make into pulled pork sliders, it is great in a grilled cheese sandwich, on top of a salad, nachos, breakfast hash or even just as a bowl with Crispy Onion Strings, cheddar cheese and chives. I've also put them into egg rolls with gouda.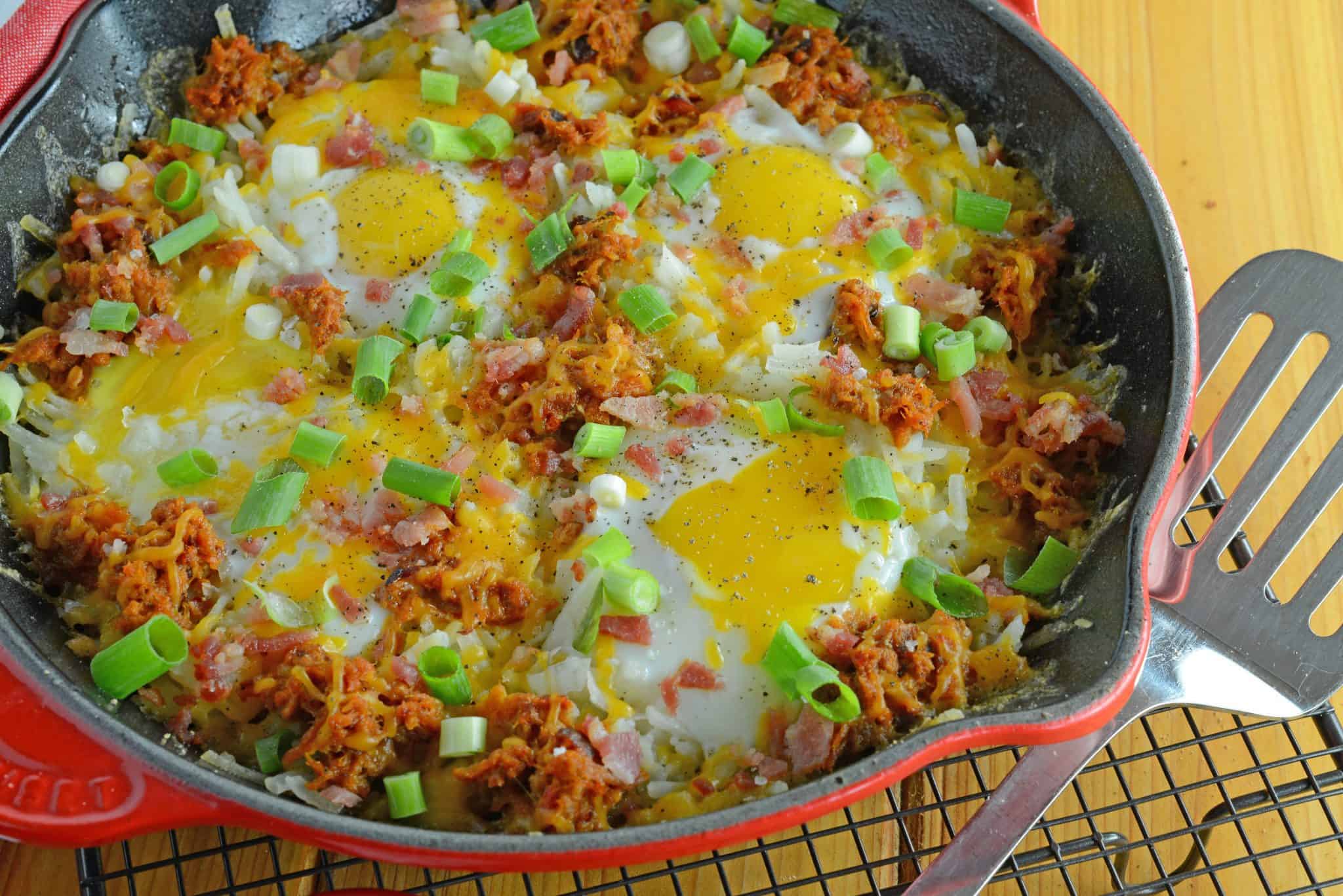 Can pulled pork be served cold? As long as you cooked it properly before re-chilling it, then yes, you can safely eat it cold. Follow proper food safety handling.
What temperture does pork shoulder need to be? The CDC recommends 145 for most pork, but since pork shoulder has so much connective tissue to break down, it actually needs to come to a higher temperature to become tender. The optimal temperture is around 190 degrees.
Use a meat thermometer to check it and remember that every cut is going to be a slightly different shape and size from the one I used. These instructions should work for most roasts around the same size, but always check the temp for safety.
Does this pulled pork need BBQ sauce? This recipe shouldn't need a hugely flavorful BBQ sauce, but you are welcome to add your favorite. Here are my favorite BBQ Sauces for pulled pork.
Do I need to brine pulled pork? Brining is popular with this cut of pork because it has to cook for so long, that breaking down some of the connective tissues before hand and infusing it with moisture is beneficial to keep it tender.
However, when using the pressure cooker, this step isn't necessary. The process of pressure cooking is faster and hotter, so there isn't the same risk of it being dry.
How long will pulled pork last in the fridge? Like most foods, if kept properly, about 5 days.
Can I use a boneless pork shoulder? Yes, you can. I just couldn't find one this date.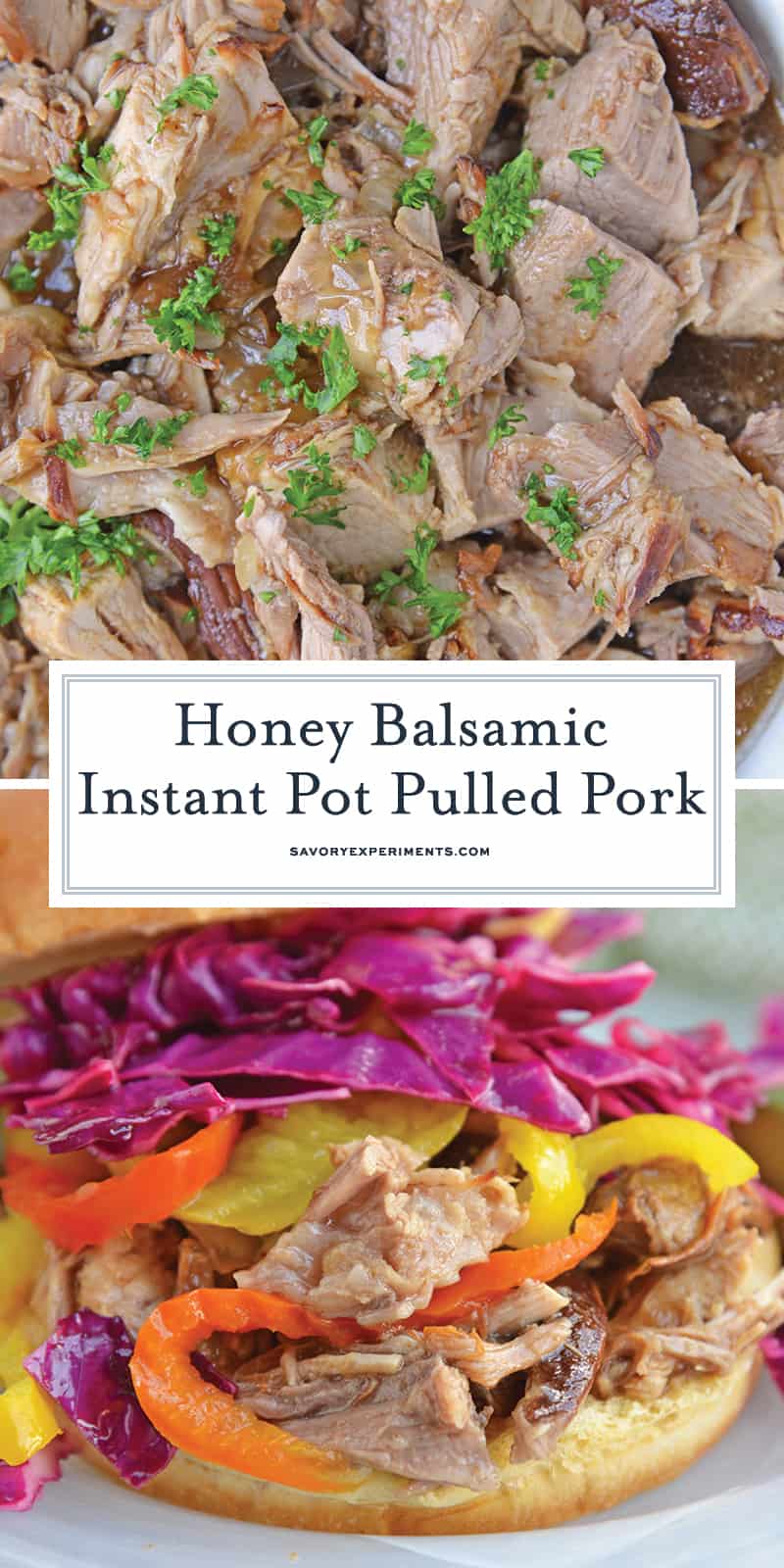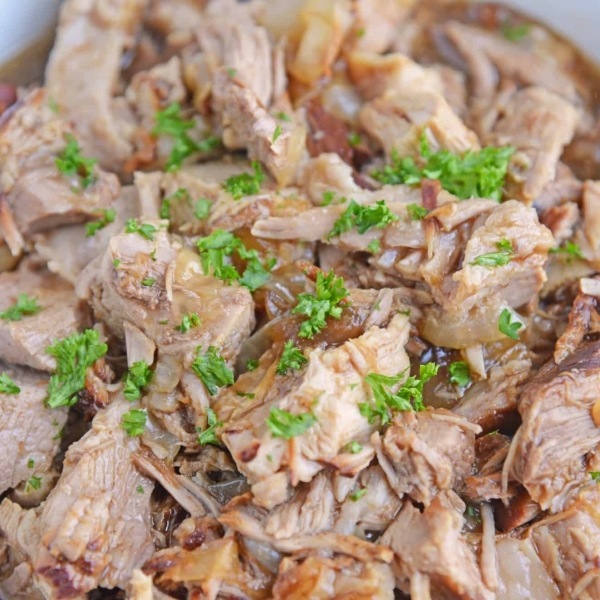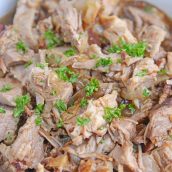 Honey Balsamic Instant Pot Pulled Pork
Honey Balsamic Instant Pot Pulled Pork is a pressure cooker pulled pork recipe using sweet and Asian flavors resulting in a super delicious sandwich. Ready in just 90 minutes!
Instructions
In a small mixing bowl, whisk together honey, balsamic vinegar, Hoisin sauce, vegetable broth, brown sugar, Kosher salt, black pepper and garlic powder.

Rinse pork butter with cold water and place into inner pot of Instant Pot.

Cover with prepared sauce and top with sliced onions.

Set for manual high pressure for 75 minutes.

Allow for 10 minutes natural release then quick release remaining pressure.

Remove pork, shredded with two forks and discarding bone.

Remove a small amount of remaining liquid from the pot and whisk with cornstarch. Whisk to the larger batch.

Set pot to saute function to reduce sauce.

Return pulled pork to the pot, tossing well with thickening sauce.

Turn pot to "keep warm" or off.

If you've tried this recipe, come back and let us know how it was!
Nutrition
Calories:
370
kcal
,
Carbohydrates:
29
g
,
Protein:
36
g
,
Fat:
11
g
,
Saturated Fat:
3
g
,
Cholesterol:
113
mg
,
Sodium:
548
mg
,
Potassium:
723
mg
,
Sugar:
24
g
,
Vitamin A:
20
IU
,
Vitamin C:
1.4
mg
,
Calcium:
41
mg
,
Iron:
2.7
mg