I know no one wants to hear stories from bloggers anymore, but I have one I think is pretty funny. Maybe you will too.
Growing up my mom never gave us butter. Nope, it was ALL margarine.
And when we went to restaurants and they served us real butter, I thought it tasted funny. We also never used salad dressing, but that is another story for another time.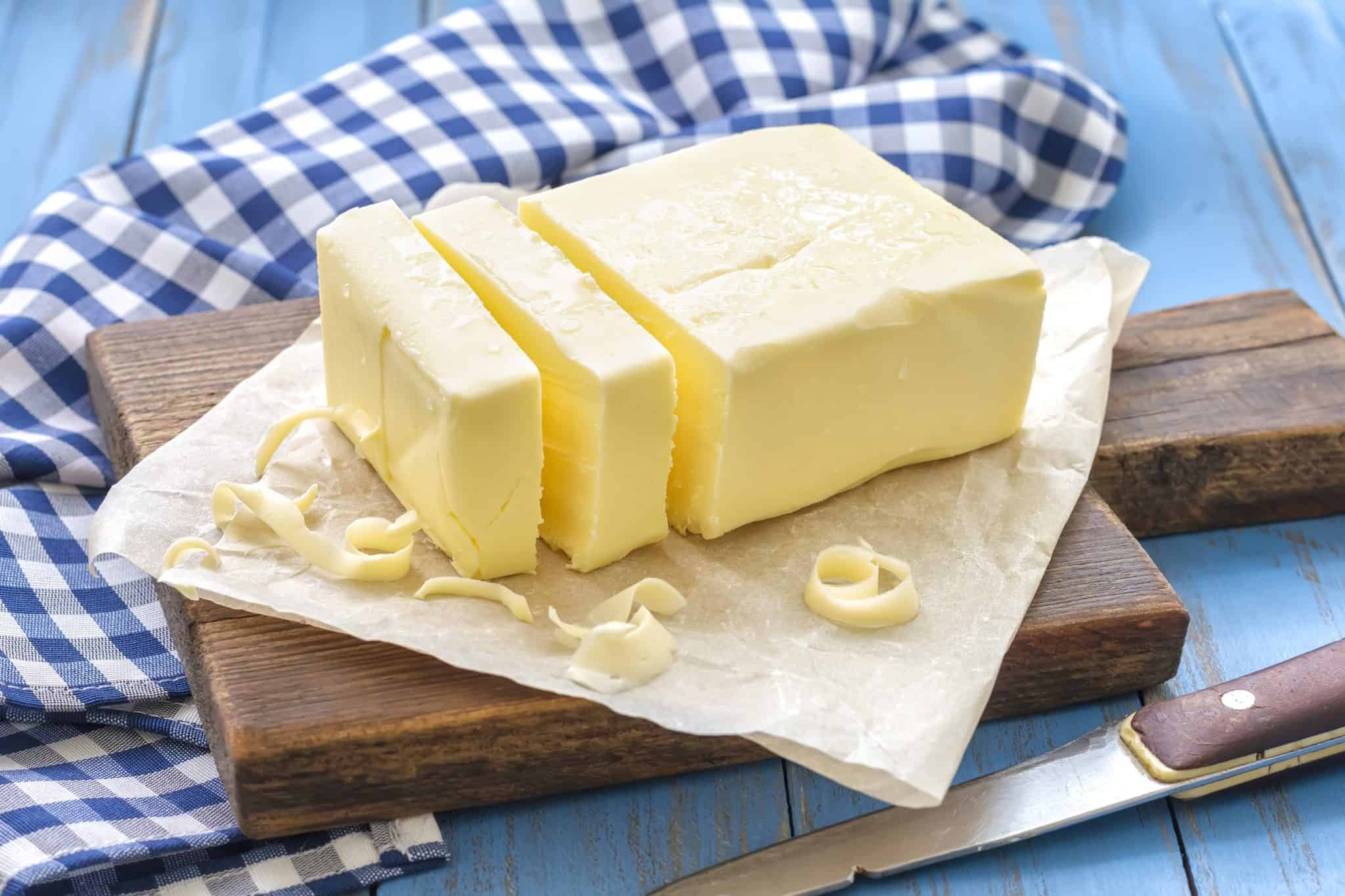 What is the difference between butter and margarine?
Margarine, you see, isn't even butter at all. Margarine is made from vegetable oil and water and given a butter flavoring. It is considered a "spread" and not really butter at all.
For those with a sensitivity to dairy, it serves as a great substitute, but for the rest of us, there is no substitute for butter.
What are the different grades of butter?
Butter is made from the butterfat of milk and comes in different grades.
In the US, butter is graded based on aroma, flavor and texture and put on a scale of 1-100. AA Grade Butter is the absolute highest and has to score a 93+ to get the distinguished label.
High grade butters are made from fresh sweet cream, are smooth in texture and easy to spread.
Butters also vary in how much fat content they have, which will largely be dictated by the cows diet and result in how yellow the butter and water volume.
The next thing to consider it salt. Good butter will have a small amount of salt to bring out the flavors. If you have one you know and like, you can use salted butter, but if you aren't sure and want to control the saltiness, then get unsalted and add your own fine sea salt.
A good butter will have excellent taste, smooth texture, be yellow in color and not reduce in volume when melted.
You can try making butter at home or buy a quality butter at the store. From there eat it regular or make one of our compound butters.
Also make sure you know how to soften butter fast!
Flavored butter can be used to:
Finishing sauce for burgers or steaks
Slathered on roasted chicken, fish or other meats
Sautéed on vegetables
Topping a baked potato
Mix it into mashed potatoes
Blended onto rice or pasta
Popcorn
As a sandwich spread
Our favorite flavored butters: