Hot Crab Dip is a bit of an institution here in Maryland. While I wasn't born and raised here, I've lived in the Chesapeake region going on 20 years and learned the ways of the locals.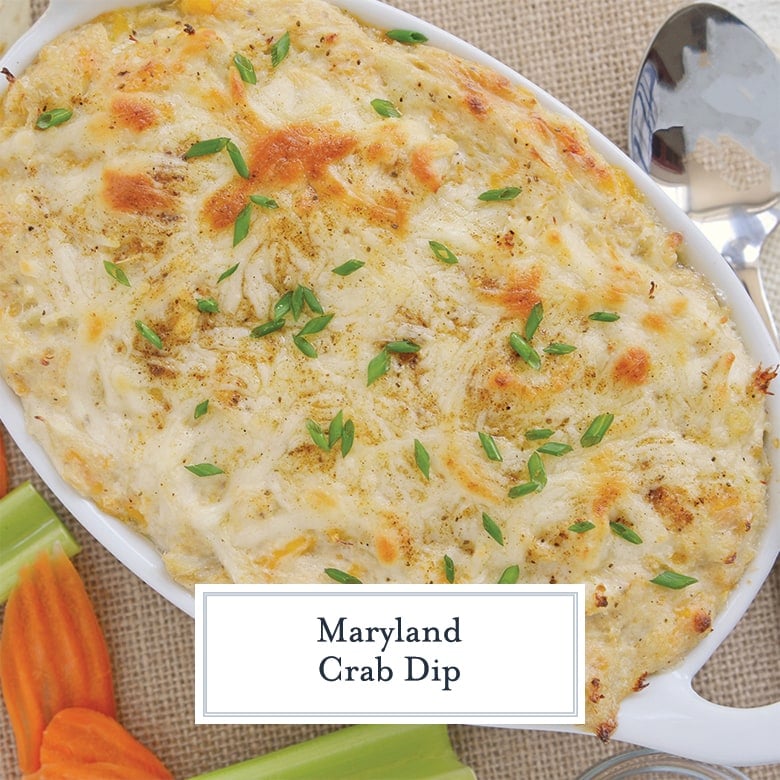 Hot Crab Dip
If they aren't fighting over "the best way to make crab cakes" and "if crab egg rolls are acceptable" they are certianly debating "the best way to make crab dip!"
The truth is, there are many ways to make crab dip. The first deciding if you want hot crab dip or cold crab dip. I prefer hot, cheesy, gooey dip, so that decision is made, but then the base becomes an issue.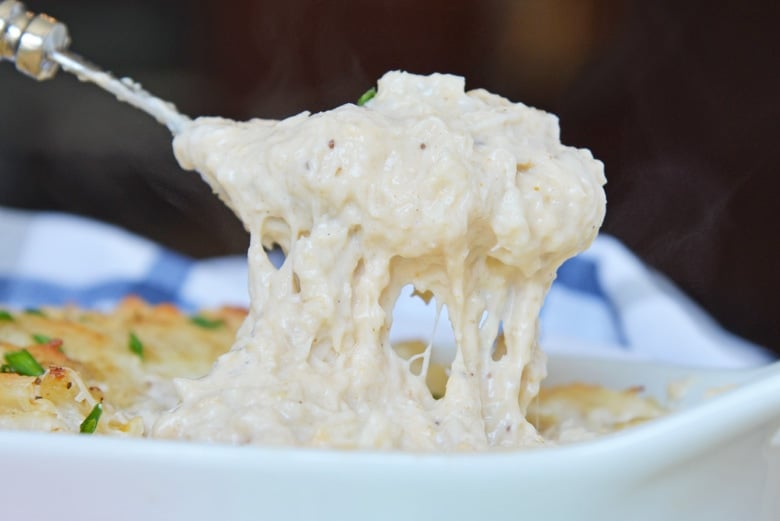 Some folks swear by cream cheese, the base for many creamy dips. Others say that sour cream or mayonnaise is the only way to go. My version of Hot Crab Dip uses a hybrid of these models.
Creamy Crab Dip
Cream cheese alone is too thick, while sour cream or mayonnaise alone and then heated is too thin and wimpy, so I combine the two methods.
I also use a generous amount of sharp cheddar and monterey jack cheese and even sometimes gruyere or Swiss if I have it on hand. Don't be shy about adding extra cheese. It is virtually impossible to add too much.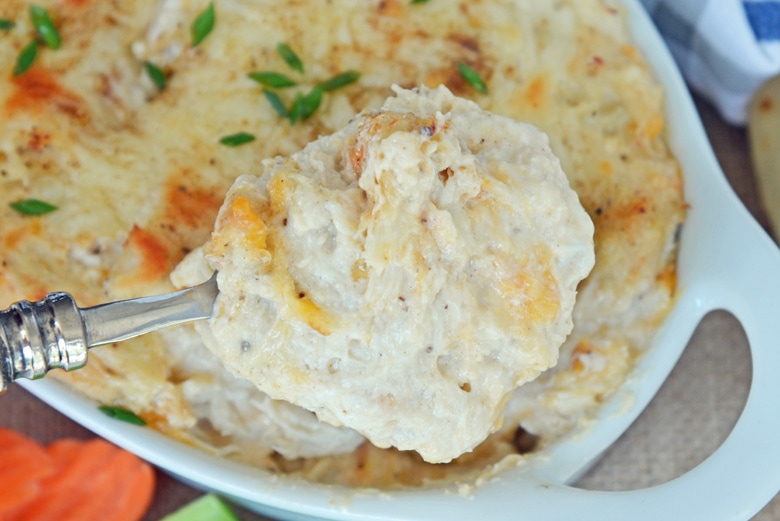 It also virtually impossible to add too much crab… read on.
The Crab
The biggest piece of your crab dip will be, well, the CRAB! Here is Maryland there is only one type of crab: Blue Crab. Don't even think about suggesting snow crab, king crab… or God forbid… imitation crab.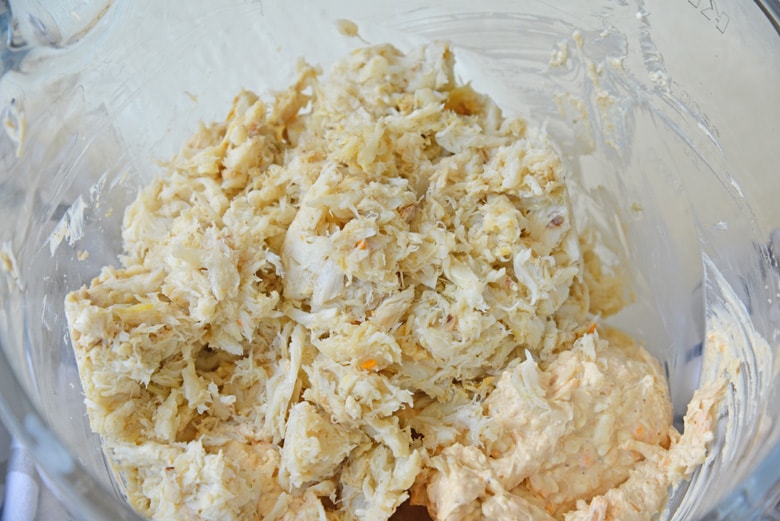 You'll be stoned in the town square. Seriously.
Outside of the Chesapeake Bay, and even at some cheaper places within our limits, you'll find little to no crab in crab dip recipes. It is believed that Old Bay seasoning apparently makes everything crabby and then you can skimp on the crab.
Not in my book! I hate to be the one to tell you, but your crab dip is going to cost you a pretty penny. I buy two types of crab for my dip: lump and backfin. Lump crab meat is just that, lump.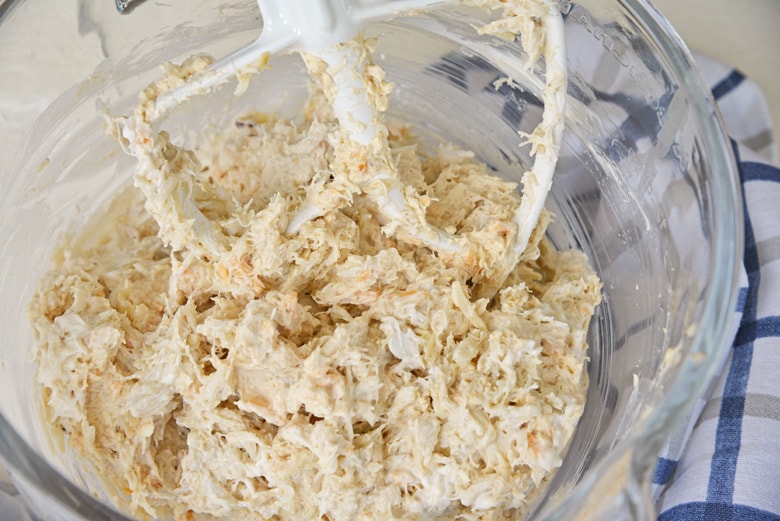 It isn't jumbo lump, but large enough to give some good, buttery bites. And backfin is thinner and stringier. The point here is that no bite of your dip will ever be without crab.
If you want to get super fancy, use all lump crab and if you are on a budget, use all backfin. Either way, make sure you have enough crab!
Old Bay Seasoning
The last piece is the seasoning. Old Bay is a no brainer. The Chesapeake style seafood seasoning can best be described as salty and red with a little zest. A basic seasoned salt can be used in a pinch.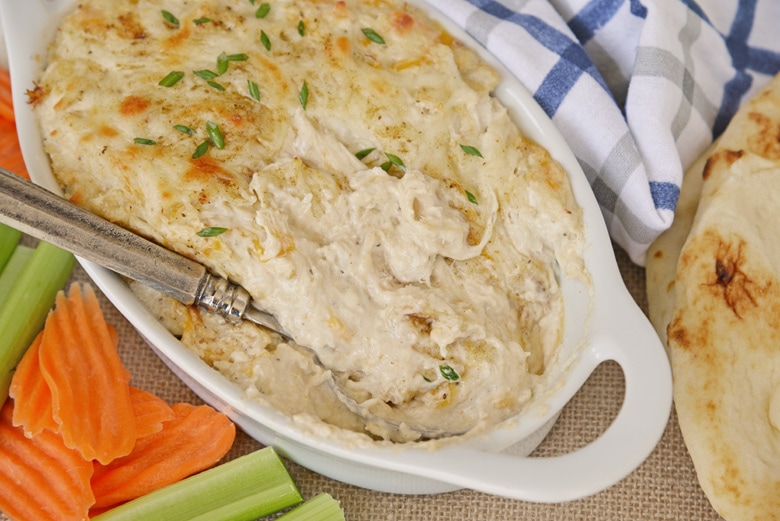 It really does add pizzazz to any dish, especially dip recipes, and your brain will automatically associate it to crabs, even if there is no crab in the recipe, like Crabby Potato Chips.
There isn't crab on your chip people, it a generic potato chip tossed in Old Bay! I also like worcestershire sauce to make it bold with a few dashes of hot sauce to give it some zest.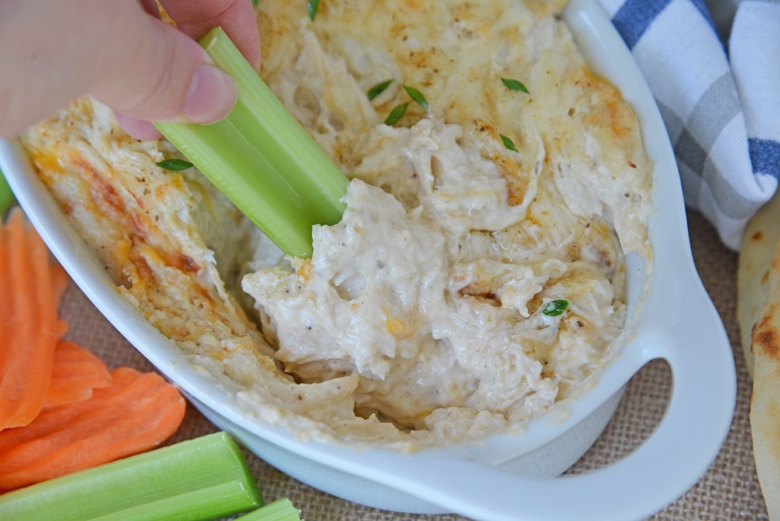 You can play around with your own seasonings, but know this: there is only one way to ruin hot crab dip and that is by skimping on the crab meat!
How to Make Crab Dip
Gather all your ingredients including:
Cream cheese– make sure it is fully softened so it doesn't clump
Mayonnaise– serves as a binder
Sour cream– lightens up the cream cheese and keeps things moist
Worcestershire sauce– adds depth
Hot sauce– makes it zingy, can omit
Old Bay seafood seasoning– the only acceptable seafood seasoning for Maryland style crab dip
Ground white pepper– you can also use black
Cheese– I like a combination of monterey jack and cheddar cheese, but use any combo you want equal to 2 cups shredded
Crab meat– blue crab meat
Crackers, bread, tortilla chips or vegetables for serving
Green onions or Chives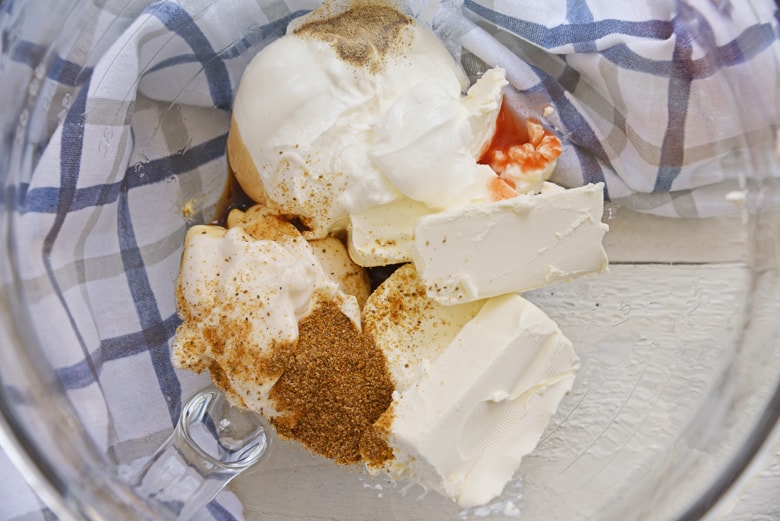 Make sure to blend the cream cheese well. If it isn't fully room temperture, beat it well before even adding the mayo and sour cream. Blend until smooth before adding other ingredients.
Next add seasonings, Worcestershire and hot sauce. Then cheese and lump crab meat until just mixed.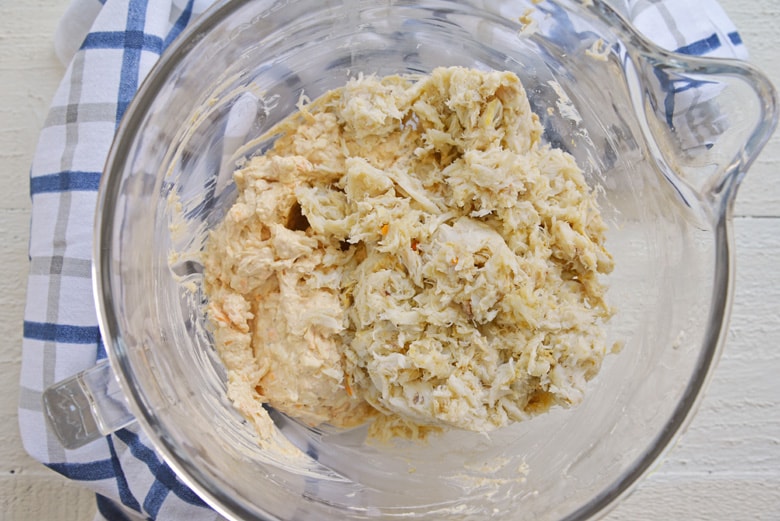 Transfer to a shallow casserole dish and then bake until bubbly and hot. You can actually eat this as a cold crab dip since every is fully cooked, but I prefer it hot.
Storage & Freezing
Crab dip can be fully assembled ahead of time and then baked when ready to serve. You can also heat up leftovers.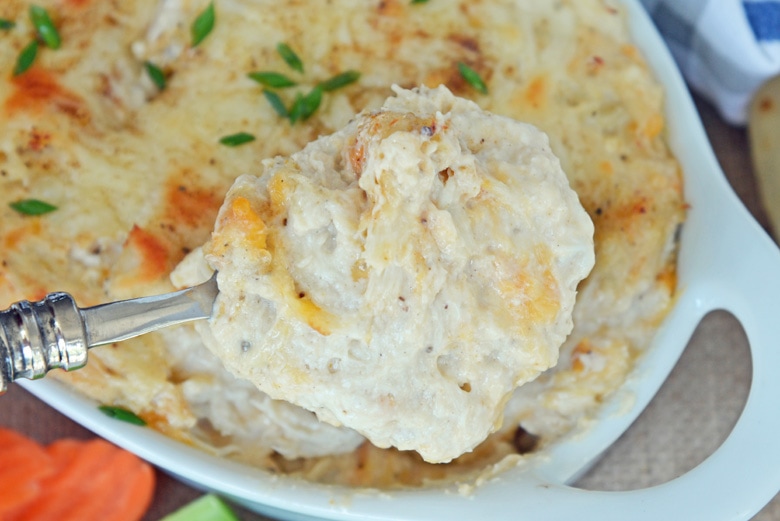 Leftovers should be stored covered and chilled for up to 3 days. Since it is seafood and technically the first time you bake the dip is the second time the crab will be cooked, it is best consumed within 24 hours.
Crab dip can be frozen before baking. In fact, I have some in my freezer right now! Thaw in the fridge for several hours until you can transfer it to a baking dish.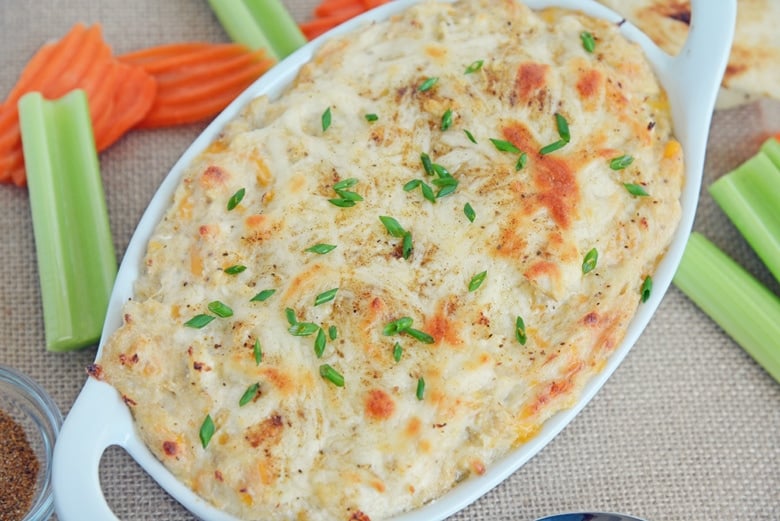 Tools for making Hot Crab Dip:
Pie Plates– I think every kitchen should have at least three shallow dishes or pie plates for the process of breading and frying. You can also bake pies in them! Hehe. Crab dip is also best baked in a shallow dish like this to ensure it is warm the whole way through.
Glass Mixing Bowls
– If you don't think the type of mixing bowl you use impacts your food, you are wrong. Make sure you read up on your kitchen chemistry!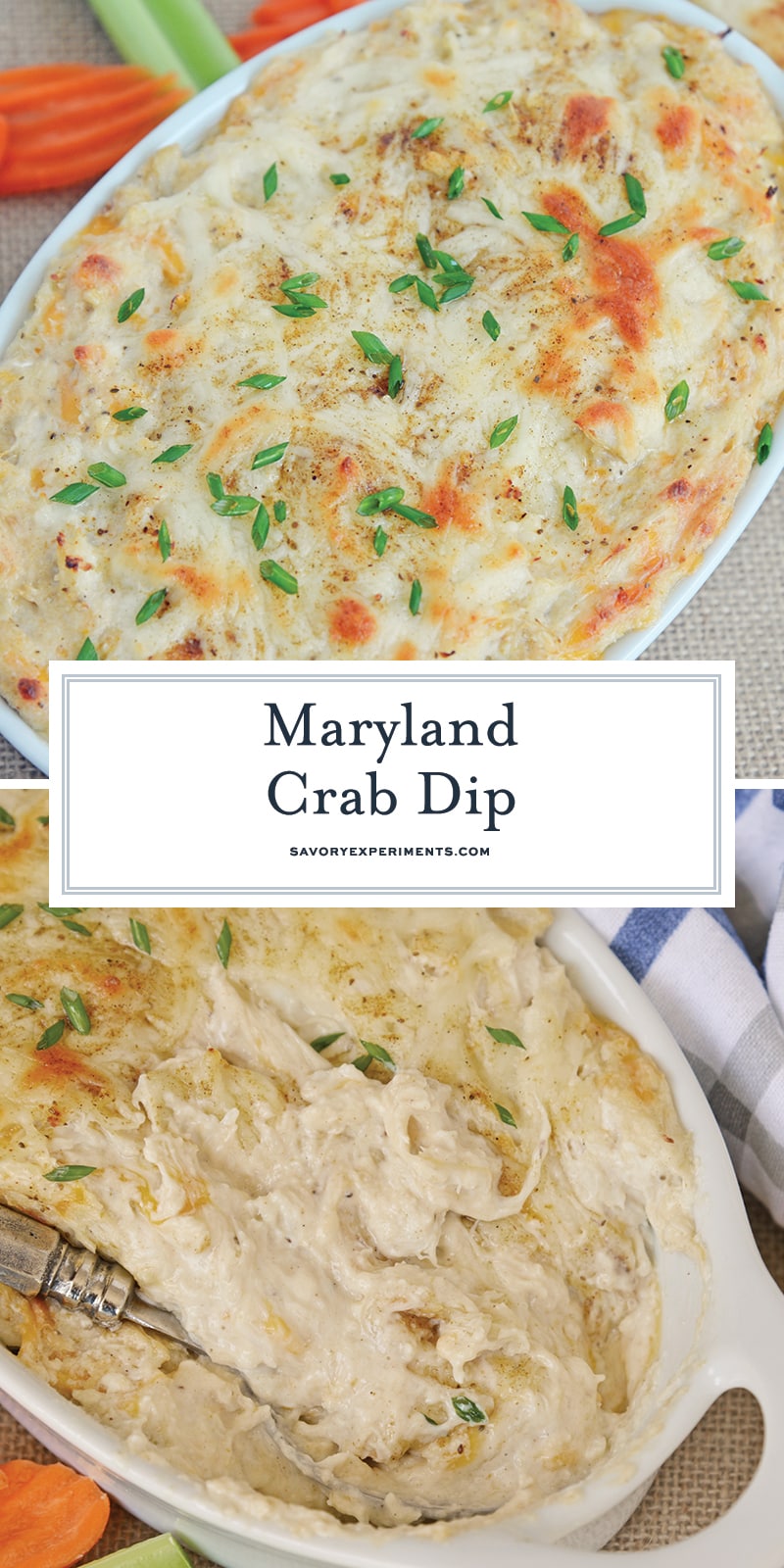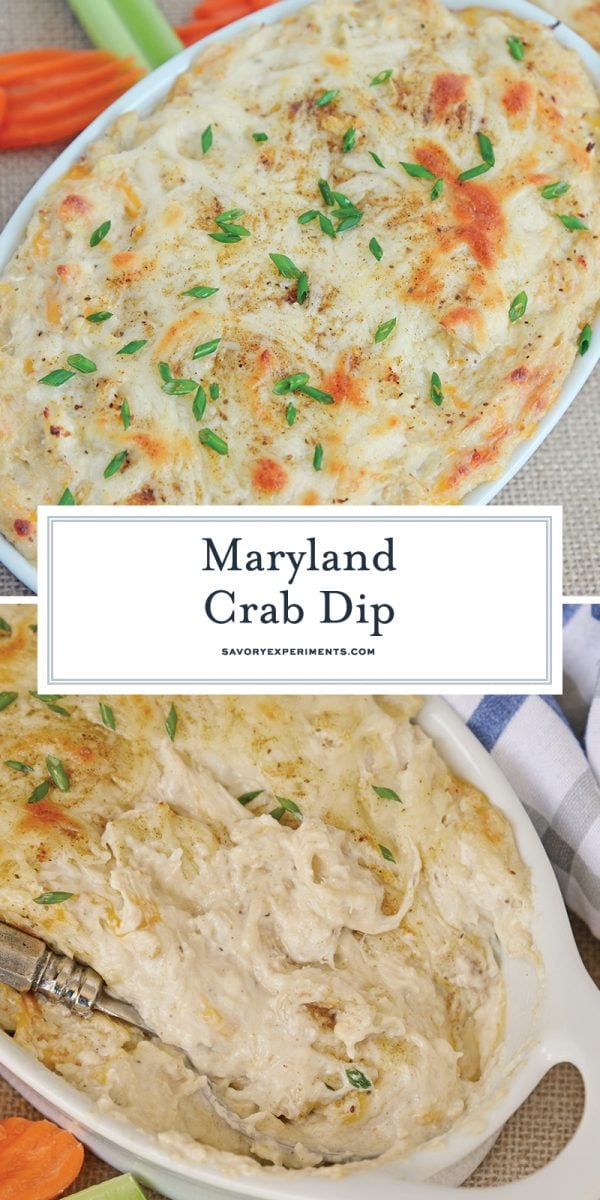 Easy party dip ideas:
Chili Cheese Dip
If you are a fan of dips you need to make this 3 ingredient Chili Cheese Dip, whips up in under 10 minutes and is fool-proof!
View this recipe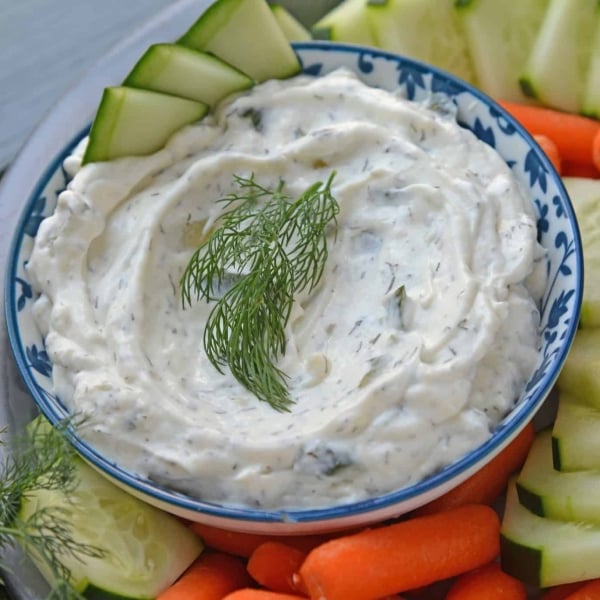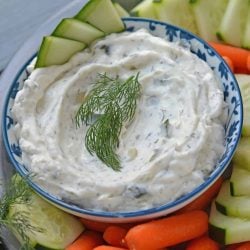 Garlic Tzatziki Recipe
Garlic Tzatziki Sauce is a refreshingly delicious tzatziki dip made from greek yogurt, cucumber, fresh dill, lemon juice, and garlic!
View this recipe
Crab Rangoon Dip
This Crab Rangoon Dip is creamy, cheesy and packs all the flavor of the classic crab rangoon. It's quick & easy to make and takes only 30 minutes to make!
View this recipe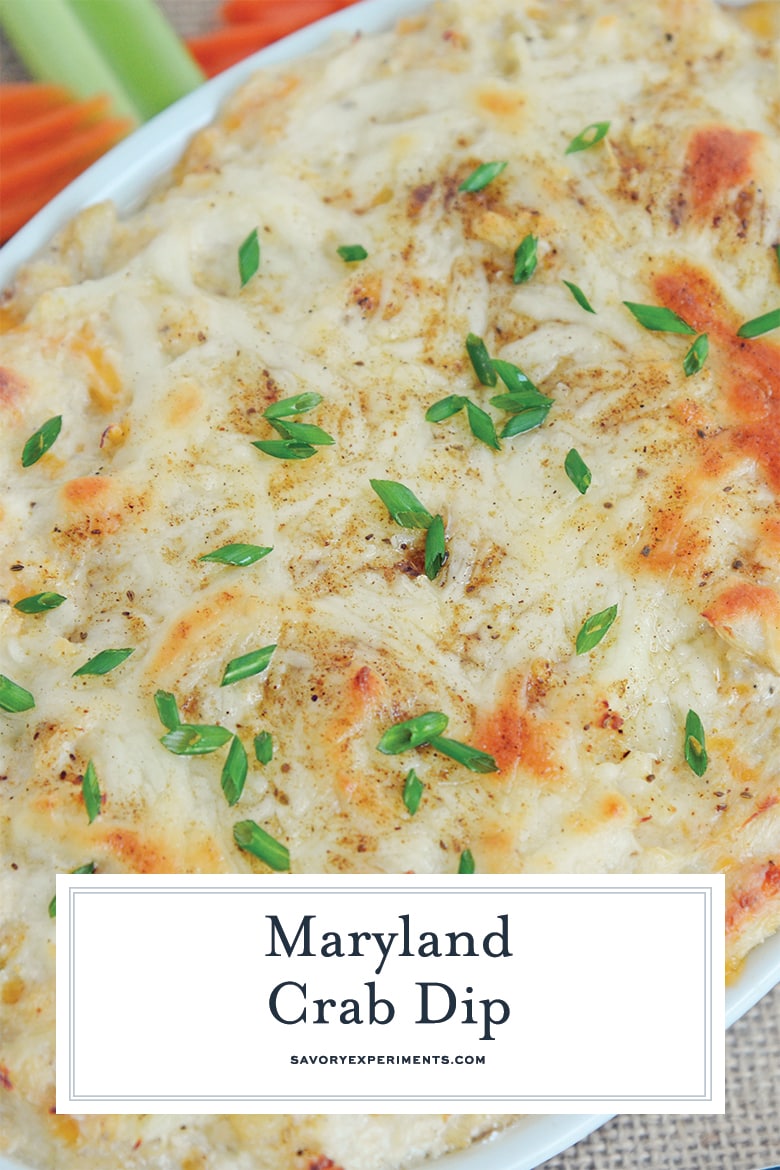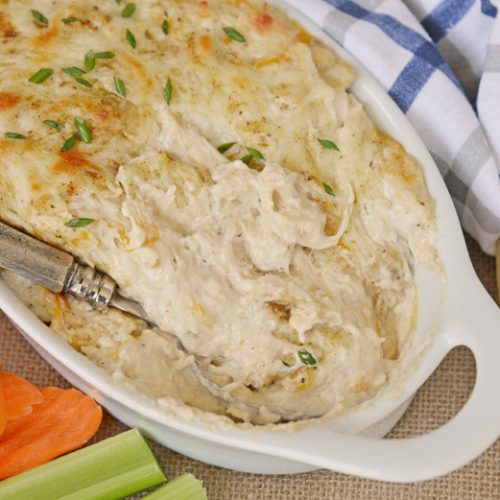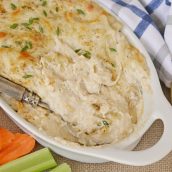 Maryland Crab Dip
Hot Crab Dip with cream cheese is a is a Maryland classic! Blended with cheese, lump crab meat and old bay, this crab dip served hot is the best party appetizer recipe!
Instructions
Preheat oven to 350 degrees. Coat a shallow baking dish or pie plate with cooking spray.

In a large mixing bowl or the bowl of a stand mixer fitted with the paddle attachment, cream together softened cream cheese, mayonnaise and sour cream.

Add worcestershire sauce, hot sauce, Old Bay and white pepper, blending well.

By hand, fold in shredded cheeses, reserving about 1/4 cup for topping, and crab meat, being mindful to try and keep crab meat morsels whole.

Transfer mixture to baking dish and top with remaining cheese. Bake uncovered for 10-15 minutes or until mixture has heated.

Top with chives or scallions and serve with crackers, bread slices or vegetables like carrot sticks and celery.

If you've tried this recipe, come back and let us know how it was in the comments or ratings.
Nutrition
Calories:
420
kcal
,
Carbohydrates:
2
g
,
Protein:
21
g
,
Fat:
35
g
,
Saturated Fat:
11
g
,
Cholesterol:
93
mg
,
Sodium:
1101
mg
,
Potassium:
249
mg
,
Sugar:
1
g
,
Vitamin A:
590
IU
,
Vitamin C:
6.8
mg
,
Calcium:
178
mg
,
Iron:
1.1
mg