These easy Sausage Balls are a classic! Juicy sausage rolled with cheddar cheese, cream cheese and seasoning makes for the perfect brunch, snack or appetizer recipe.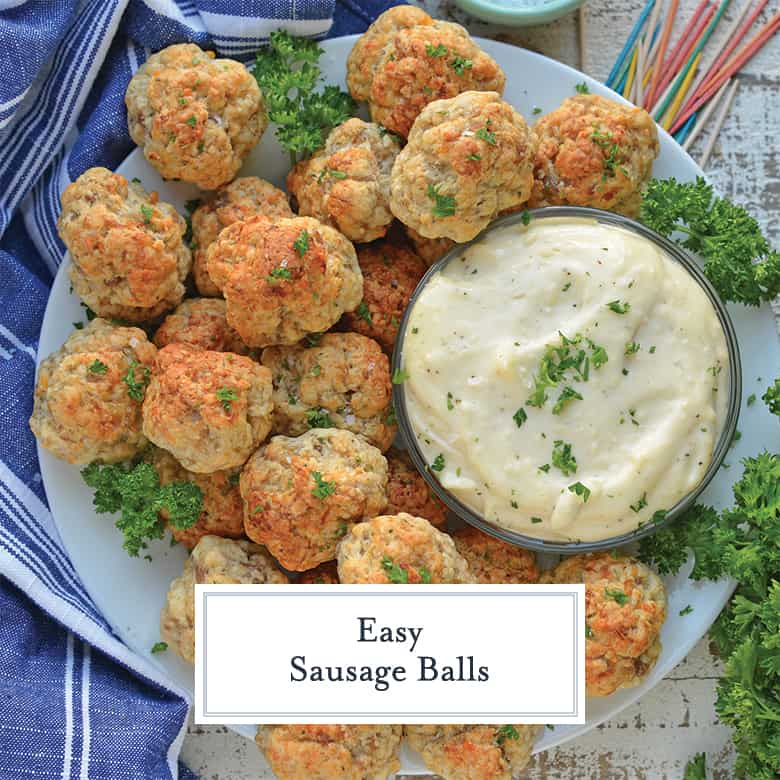 If you're looking for the best sausage ball recipe, look no further than these Easy Sausage Balls. You won't be able to have just one!
How had I never heard of sausage balls? Also known as bisquick sausage balls, cream cheese sausage ball or sausage cheese balls. I might be new to the game, but now I am obsessed!
They are super easy to throw together, and everyone loves them! They are now one of my go-to dishes to serve at parties, whether it be for brunch, an appetizer for dinner, or even game day food.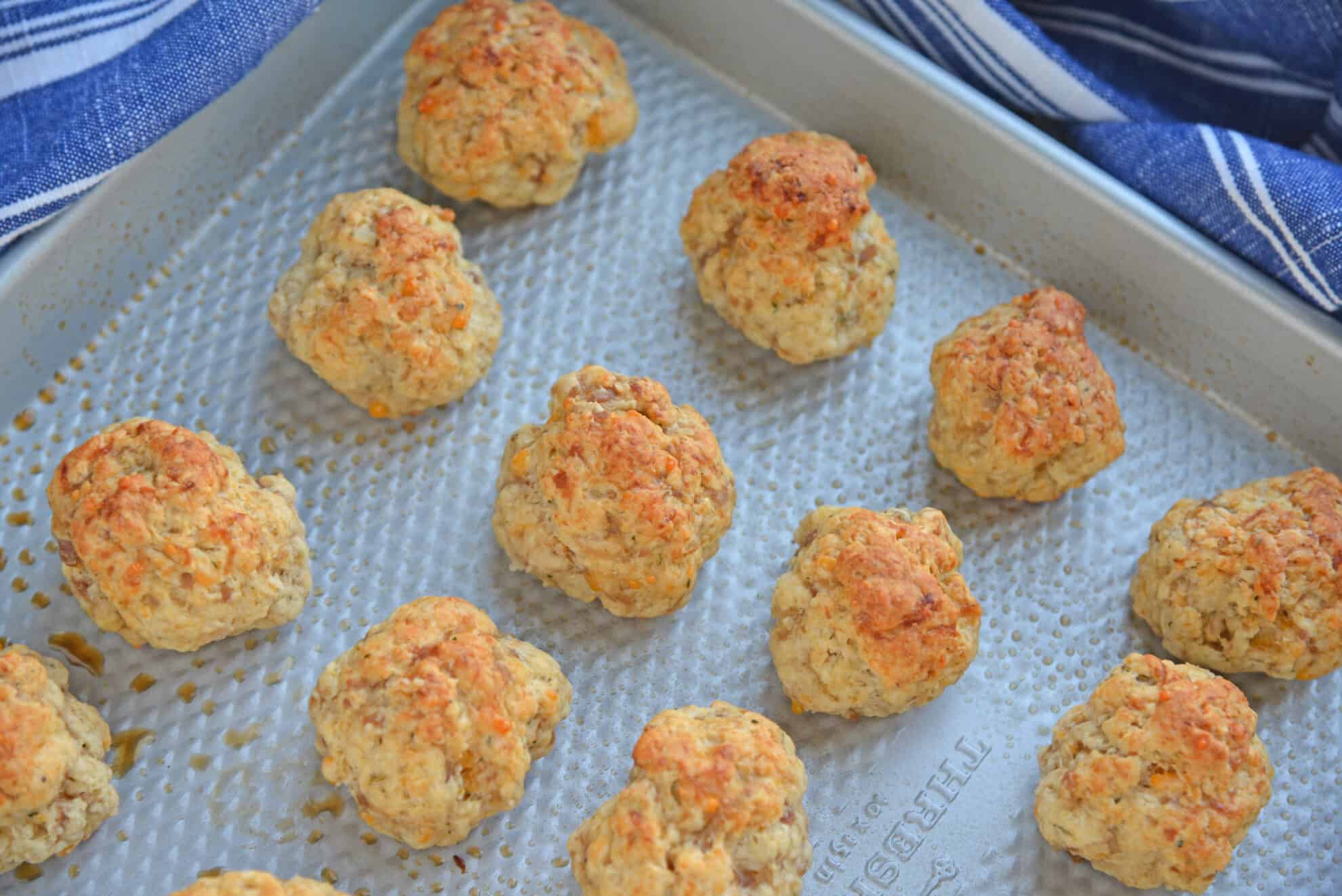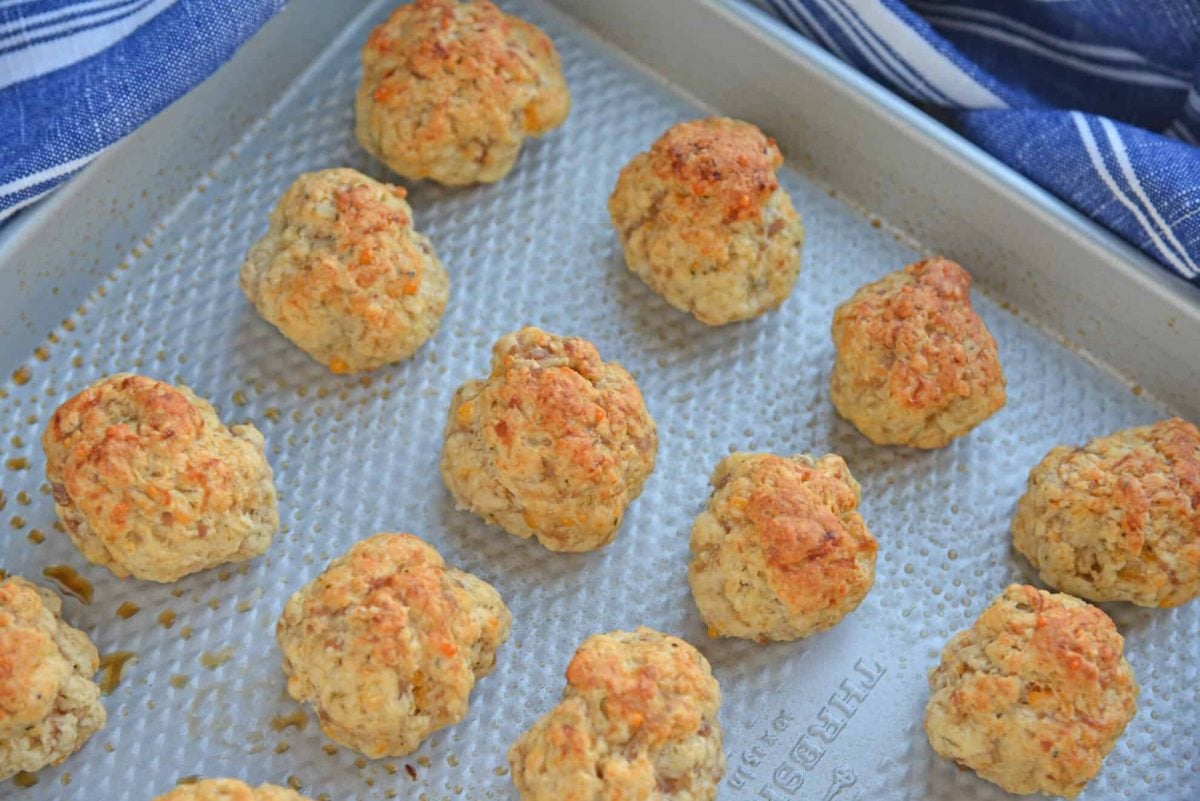 With only 10 minutes of prep and 20 minutes of cooking time, they're usually one of the easiest things on my menu!
First off, you don't have to specifically use Bisquick, although it seems they are the brand that made these bad boys so popular. Pancake baking mix is versatile and can be used in all types of recipes, sweet and savory. Use any brand you'd like.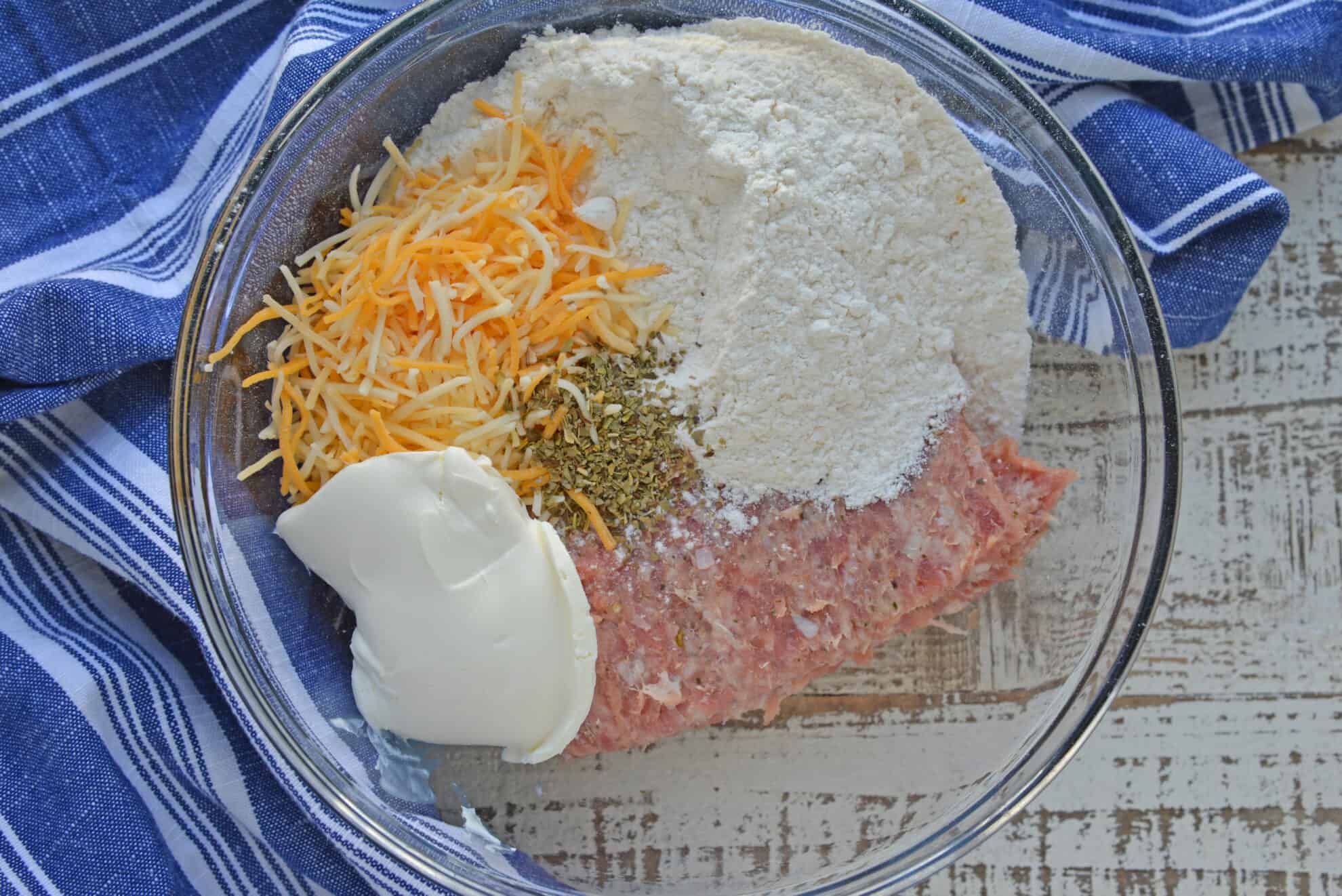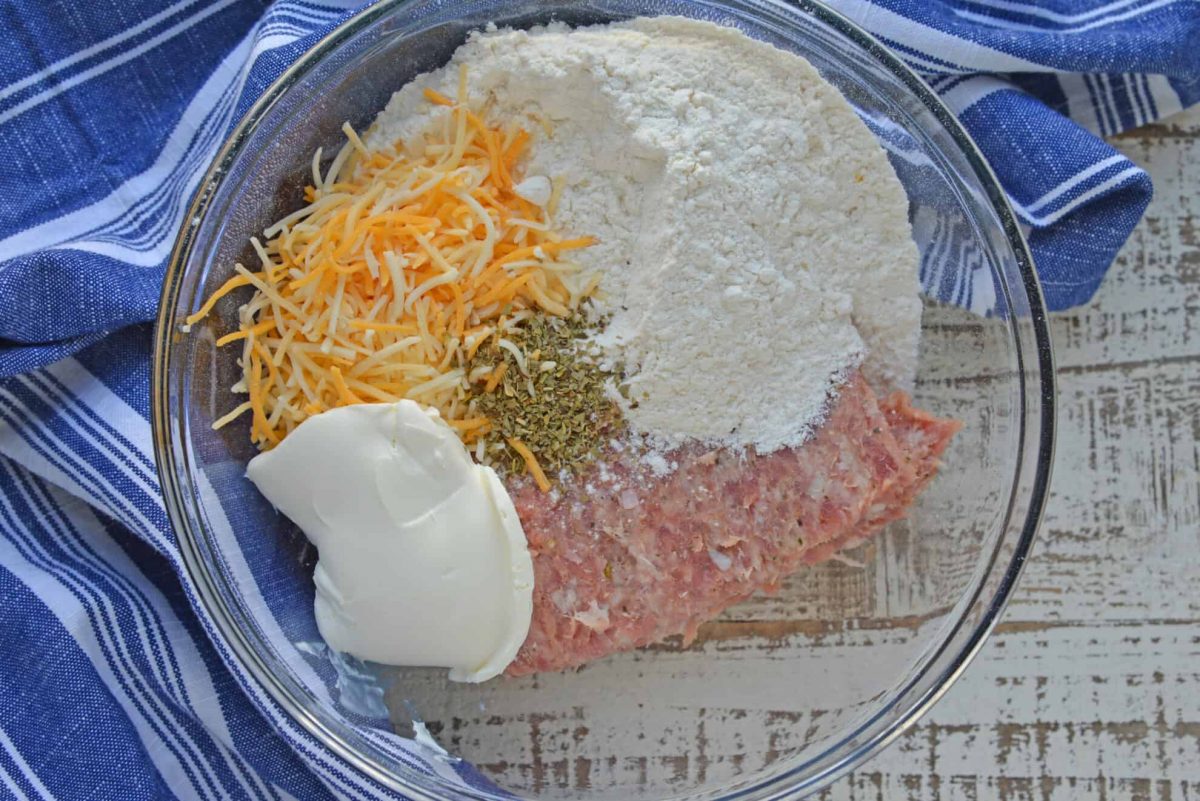 You can also use any cheese blend you want. Sharp cheddar cheese seems to be the most popular, but others use parmesan. If you liked a little spice, try shredding some pepper jack! I used a Mexican blend leftover from Chicken Enchiladas.
I love cheese, but I've also seen these sausage balls come out looking all messy with the glorious cheese seeping out of the ball. We want just enough to be cheesy, but not so much that the cheese escapes.
SAVE THE CHEESE!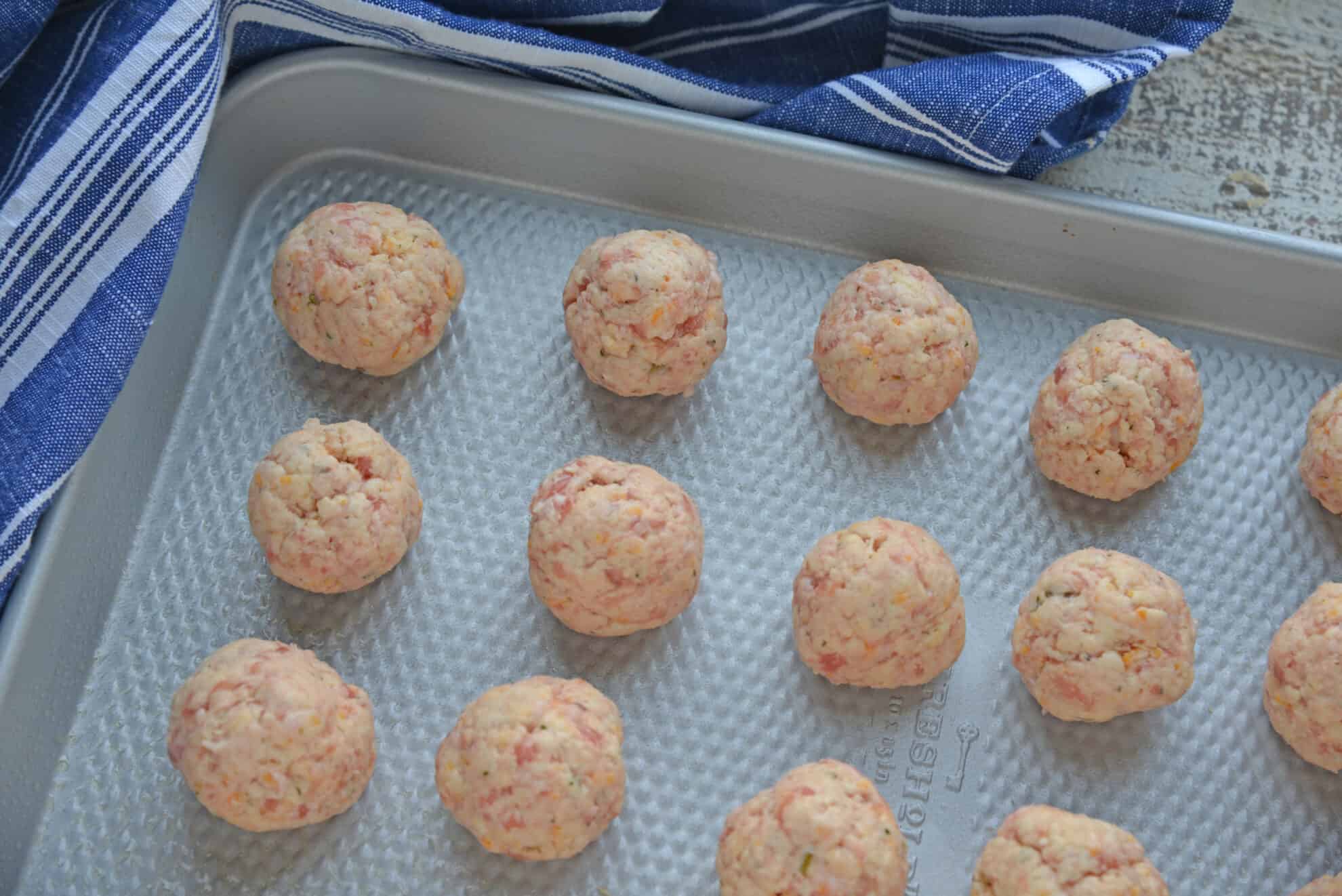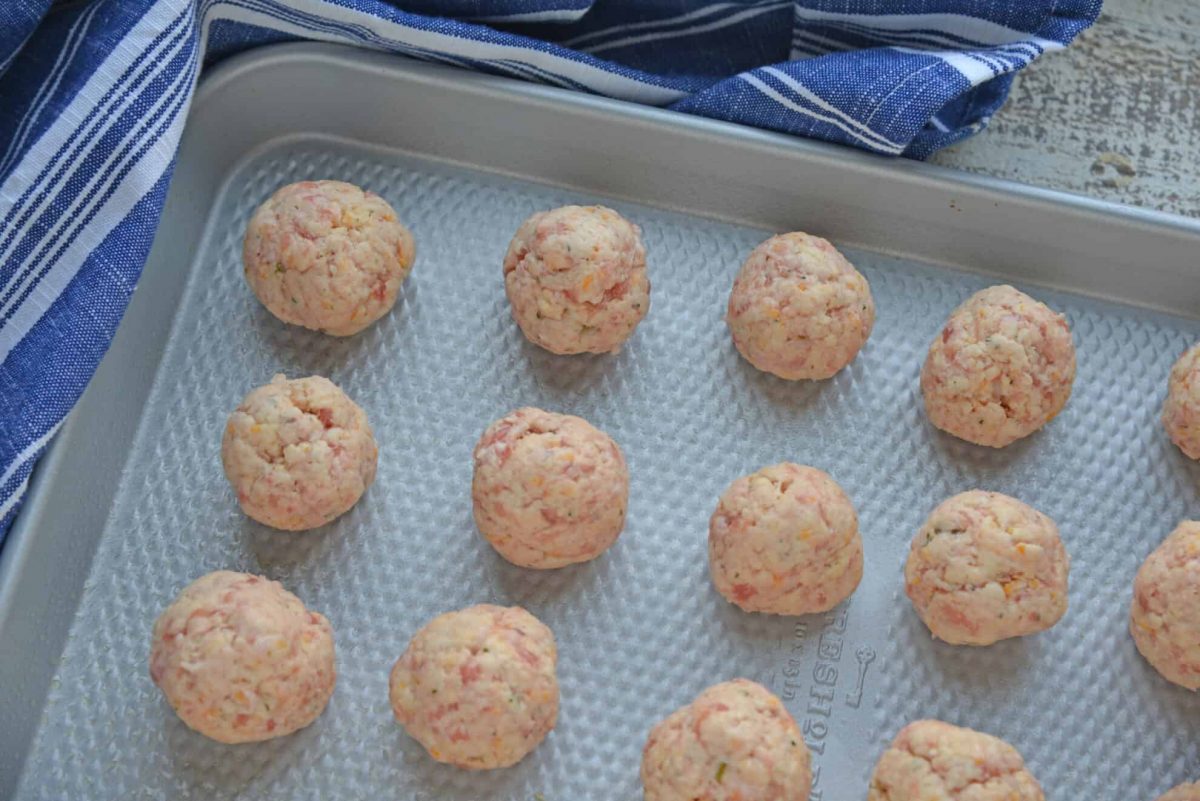 Also use any bulk sausage you enjoy. Sometimes a hot, spicy sausage with a dash of cayenne or smoked paprika is a great addition.
Other times, you want a family friendly sausage ball? Use sweet or mild pork sausage or breakfast sausage.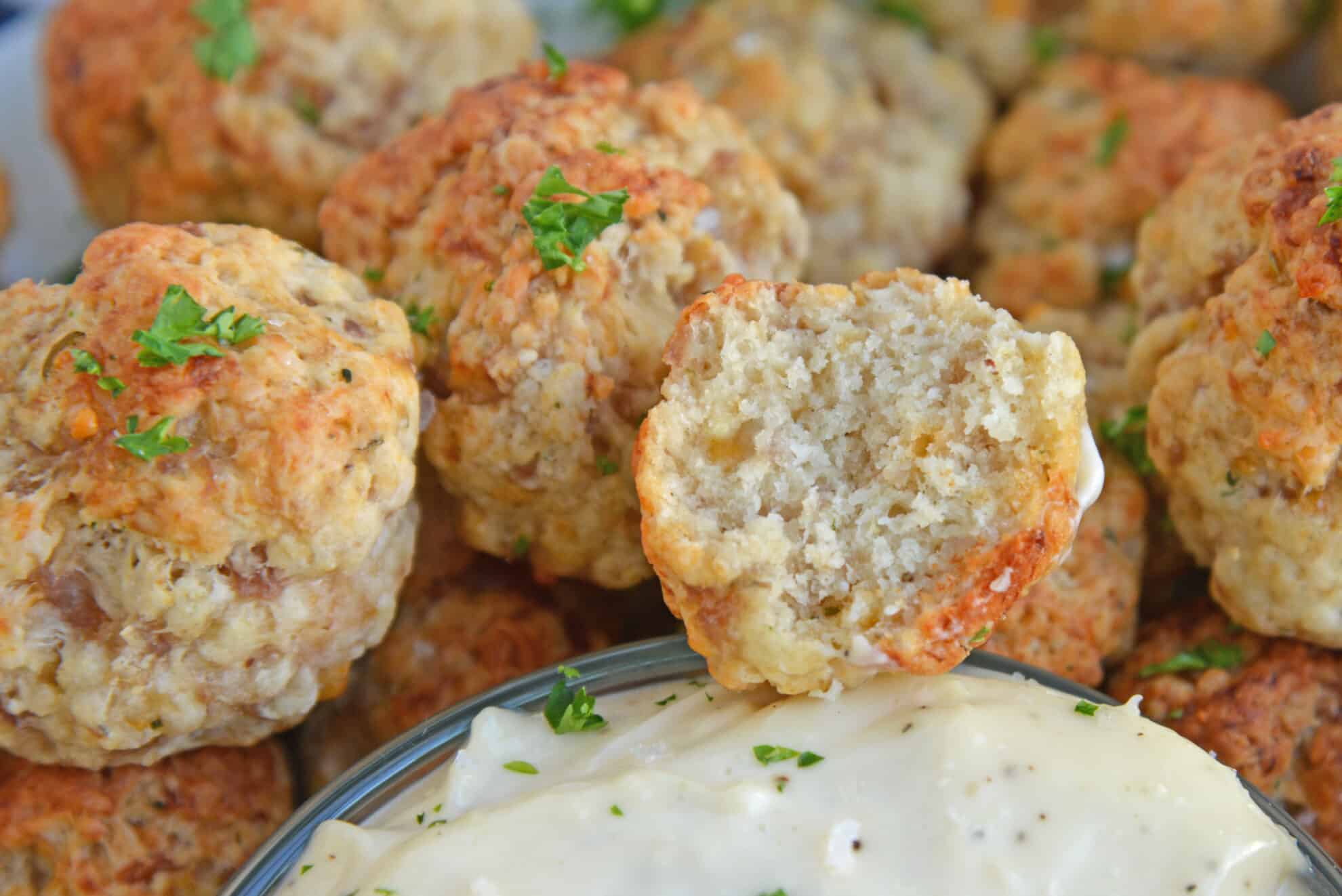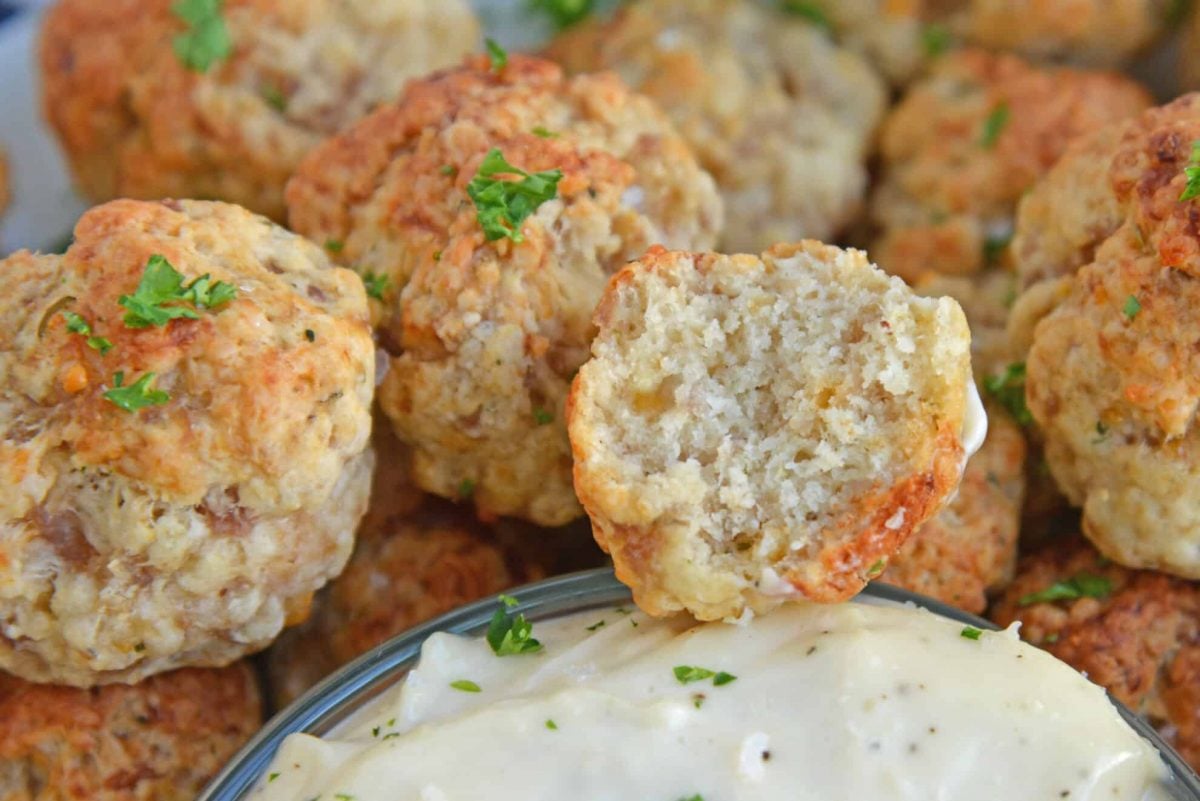 Cream cheese helps keep these sausage balls moist and tender without being chewy. Be careful to not over mix the dough, as this can also cause your sausage balls to be tough.
PRO TIP: Mix until just combined. Breaking sausage into small pieces before mixing with other ingredients can help with this.
Even though these aren't your traditional Italian style meatballs, they are still a ball of meat, read up on my tips for perfect meatballs before you get started.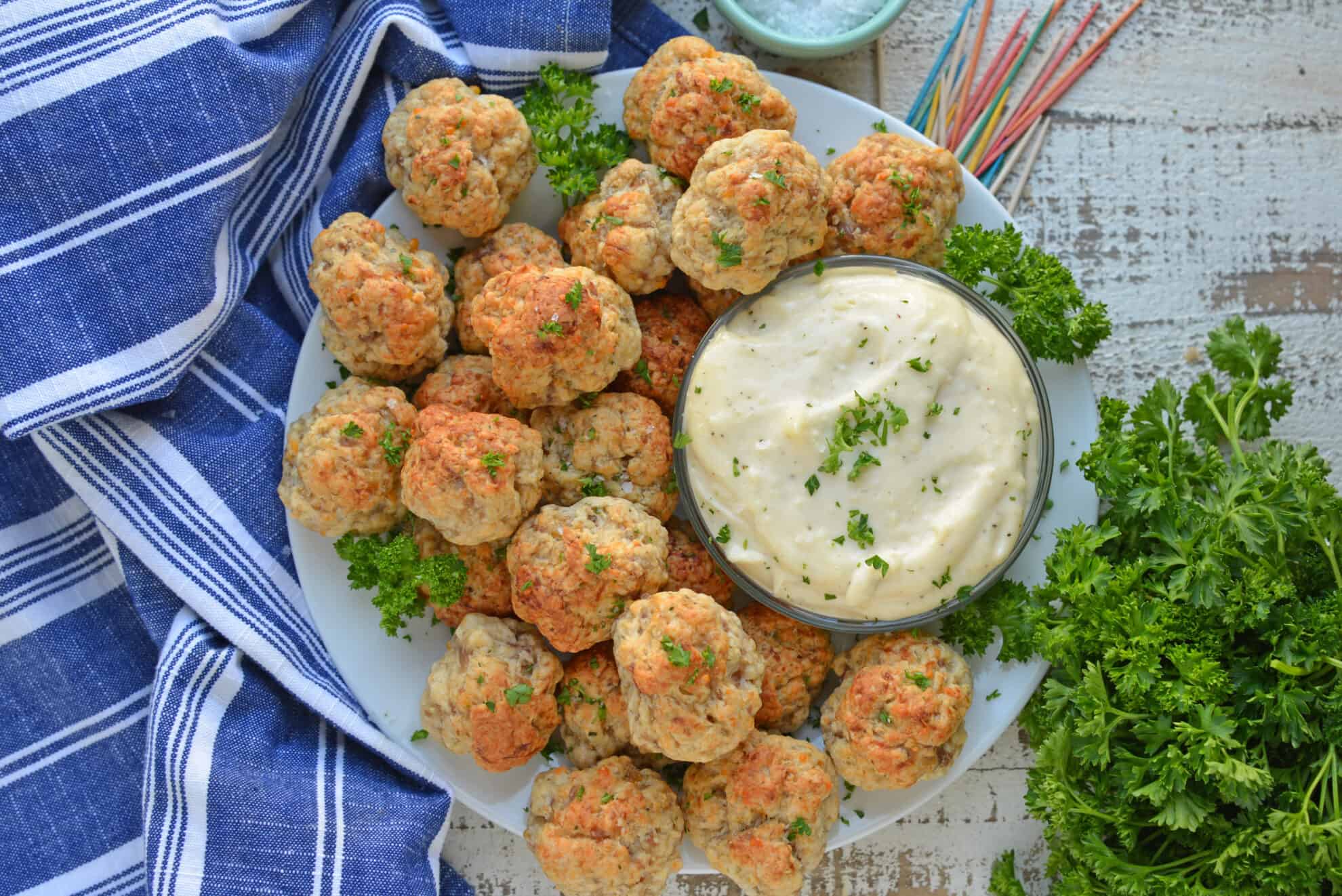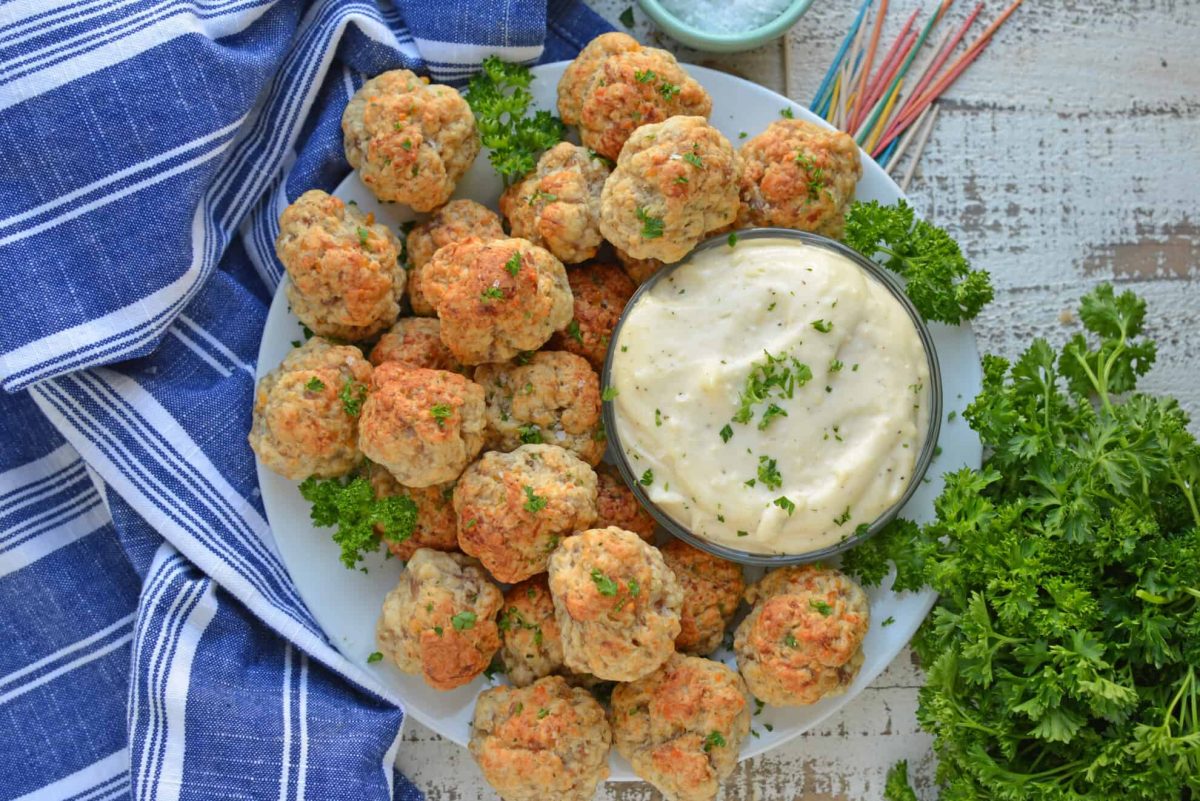 To make these delicious balls of goodness, you'll want to first coat your baking sheets with cooking spray. If you prefer to line them with parchment paper instead, that's perfectly fine too.
PRO TIP: Use a low moisture cheese. Anything with too much moisture will prohibit the meat from binding.
Next, in a large bowl combine the pancake mix, sausage, cheese, softened cream cheese, milk, Italian seasoning, salt and pepper. Stir until just combined.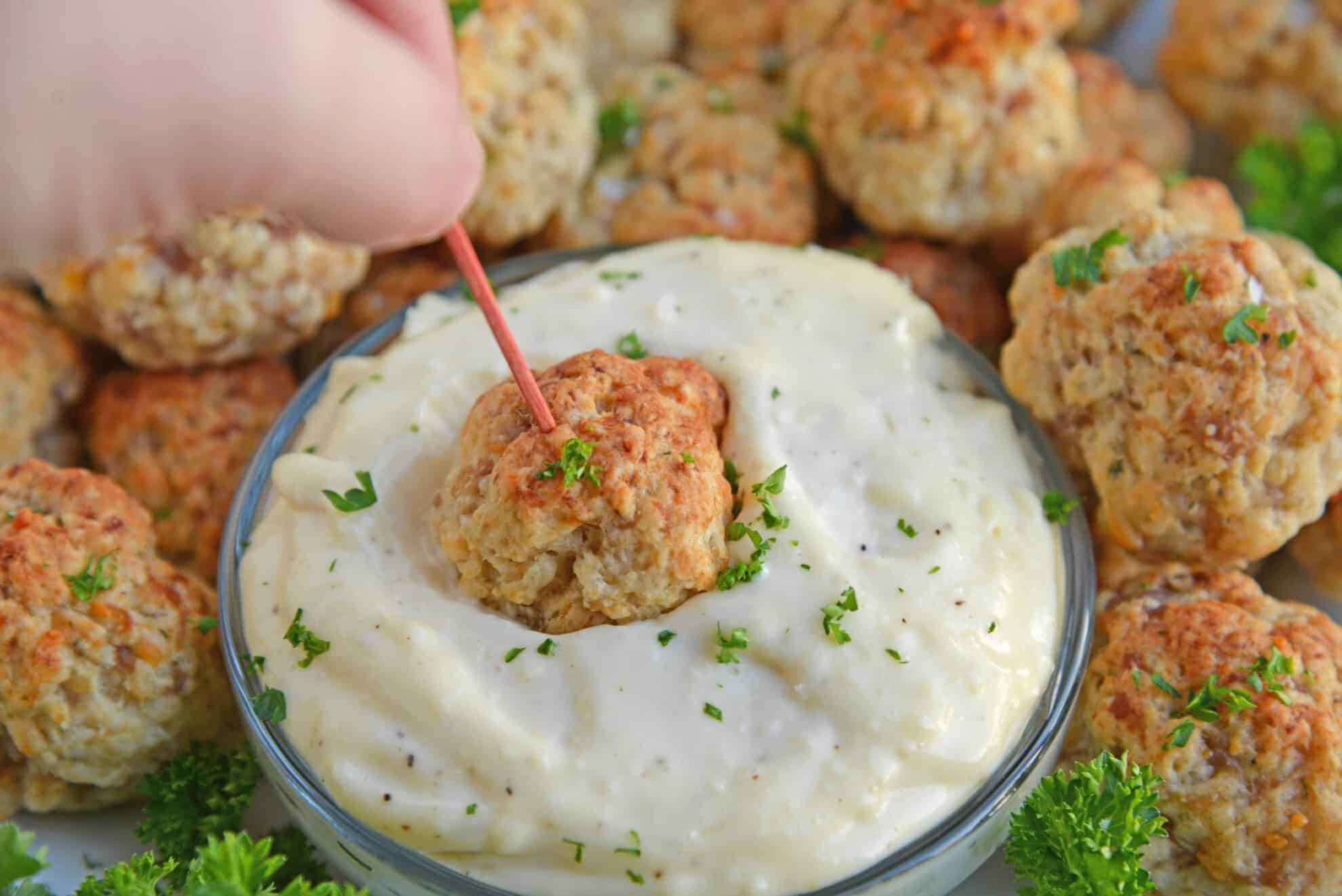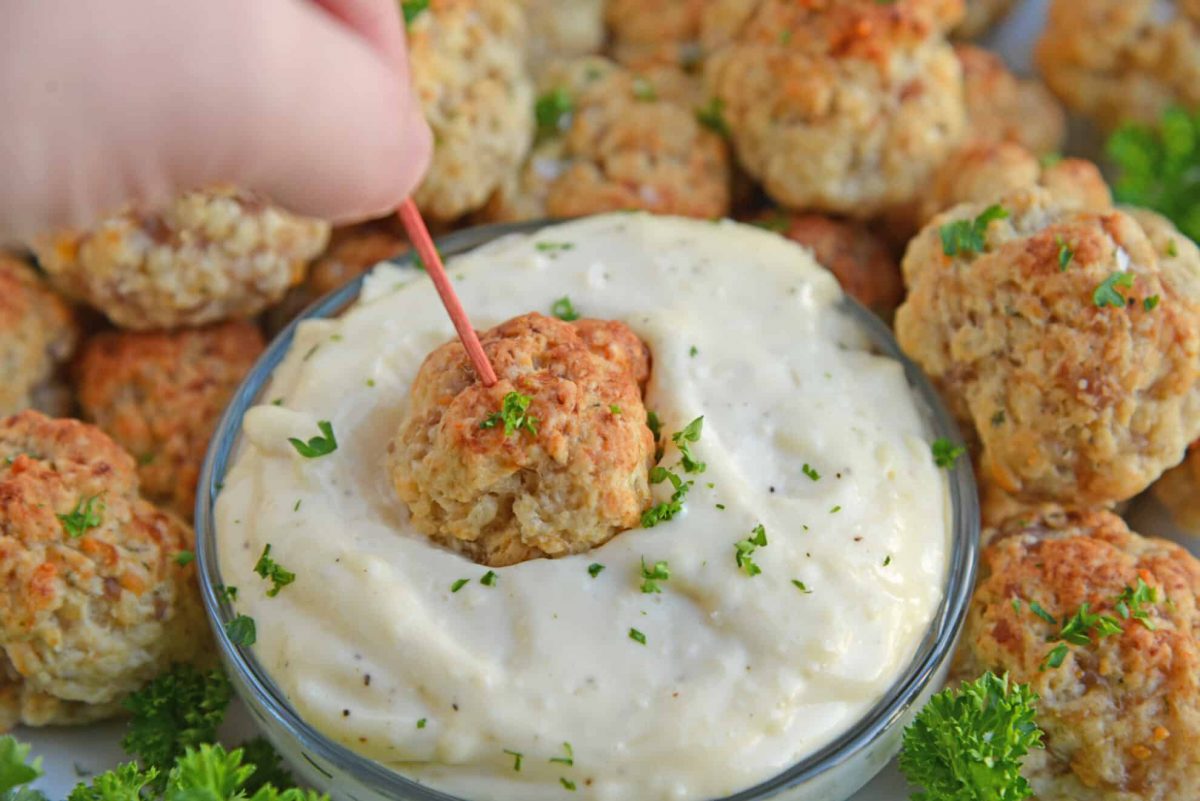 Then you will want to form 1 inch balls and set 1 inch apart on the baking sheet. To help make sure you have even sized balls, you could use a small cookie scoop to help with that.
Once you've scooped all of the sausage mixture, place the baking sheet in the preheated oven and bake for about 20 minutes. The temperature in the middle should be 145 degrees and the tops of the sausage balls should be golden brown!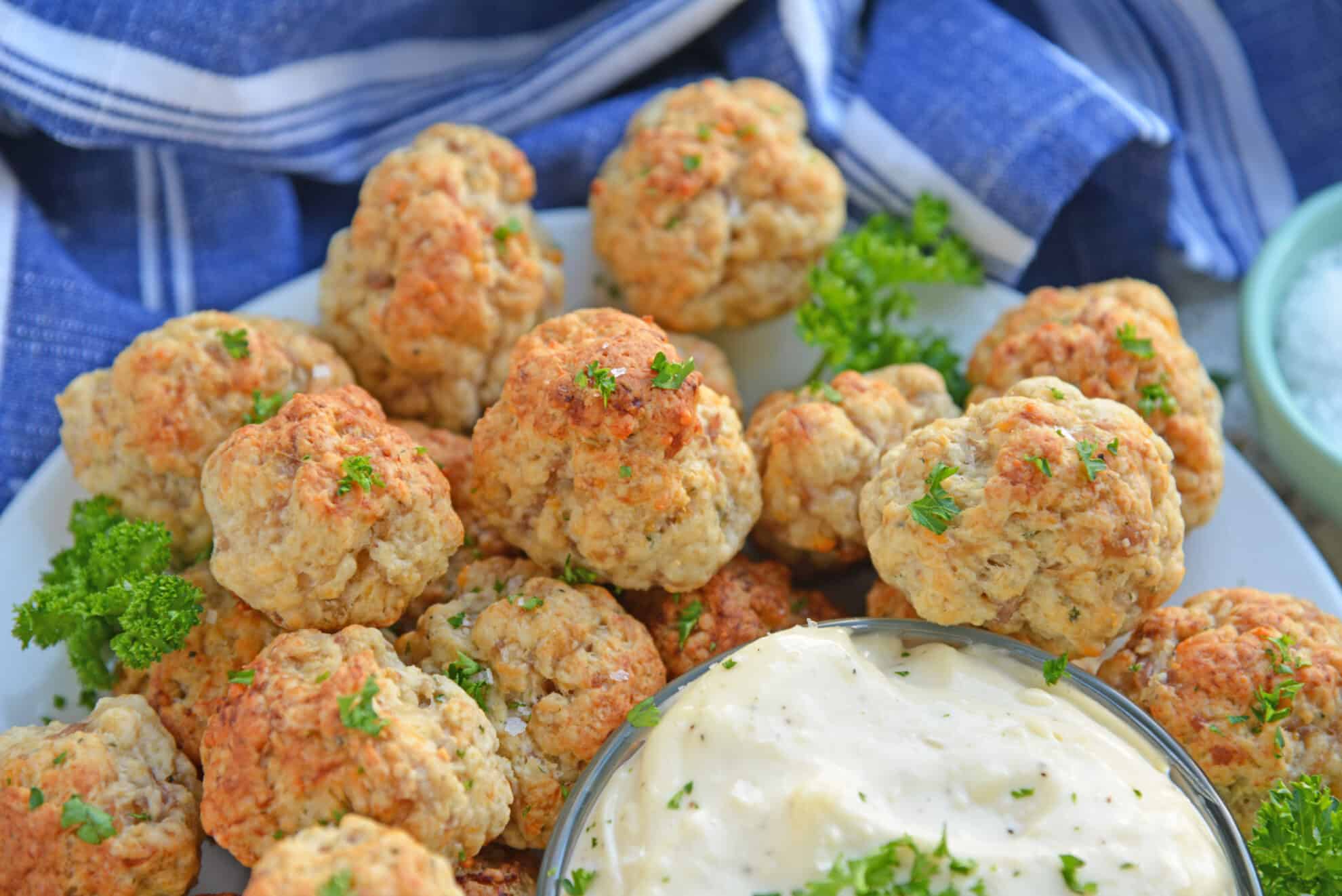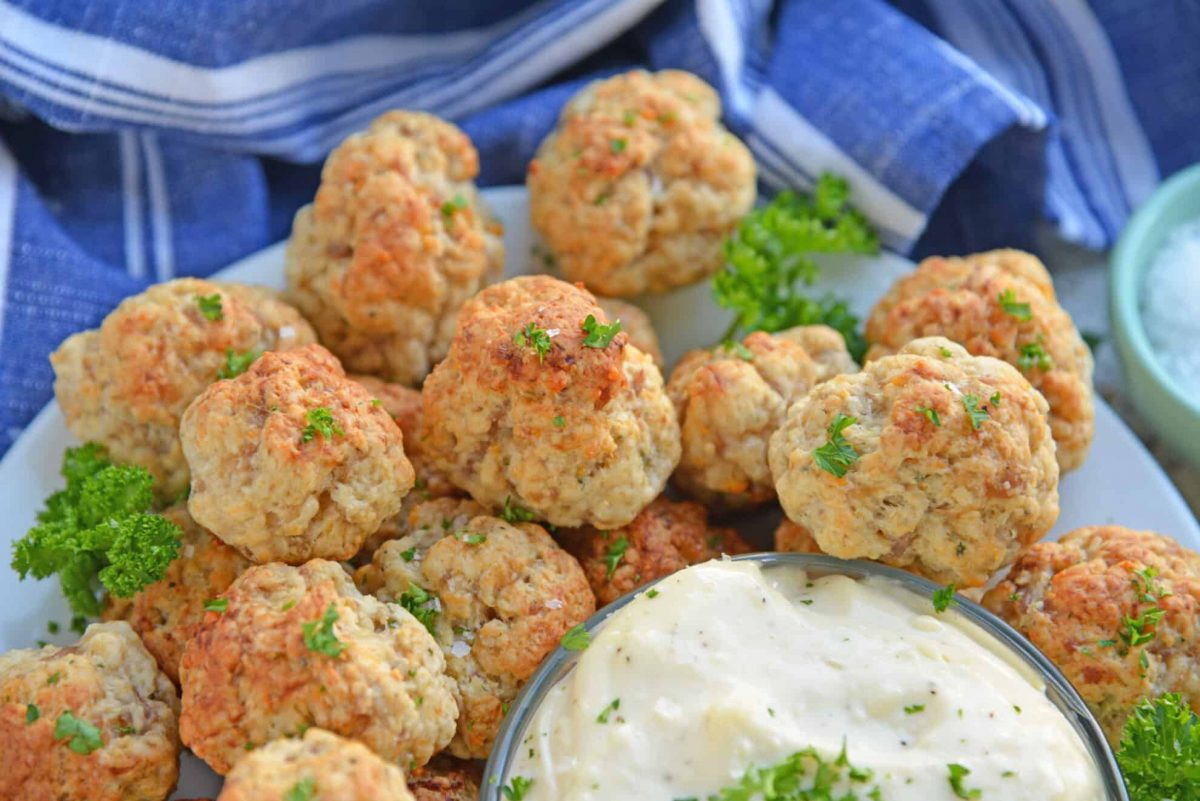 I like to offer my guests a variety of dipping sauces. Most people serve theirs with a creamy honey mustard or even a sweet chili sauce. Both are fine, but I prefer a chipotle aioli or garlic aioli.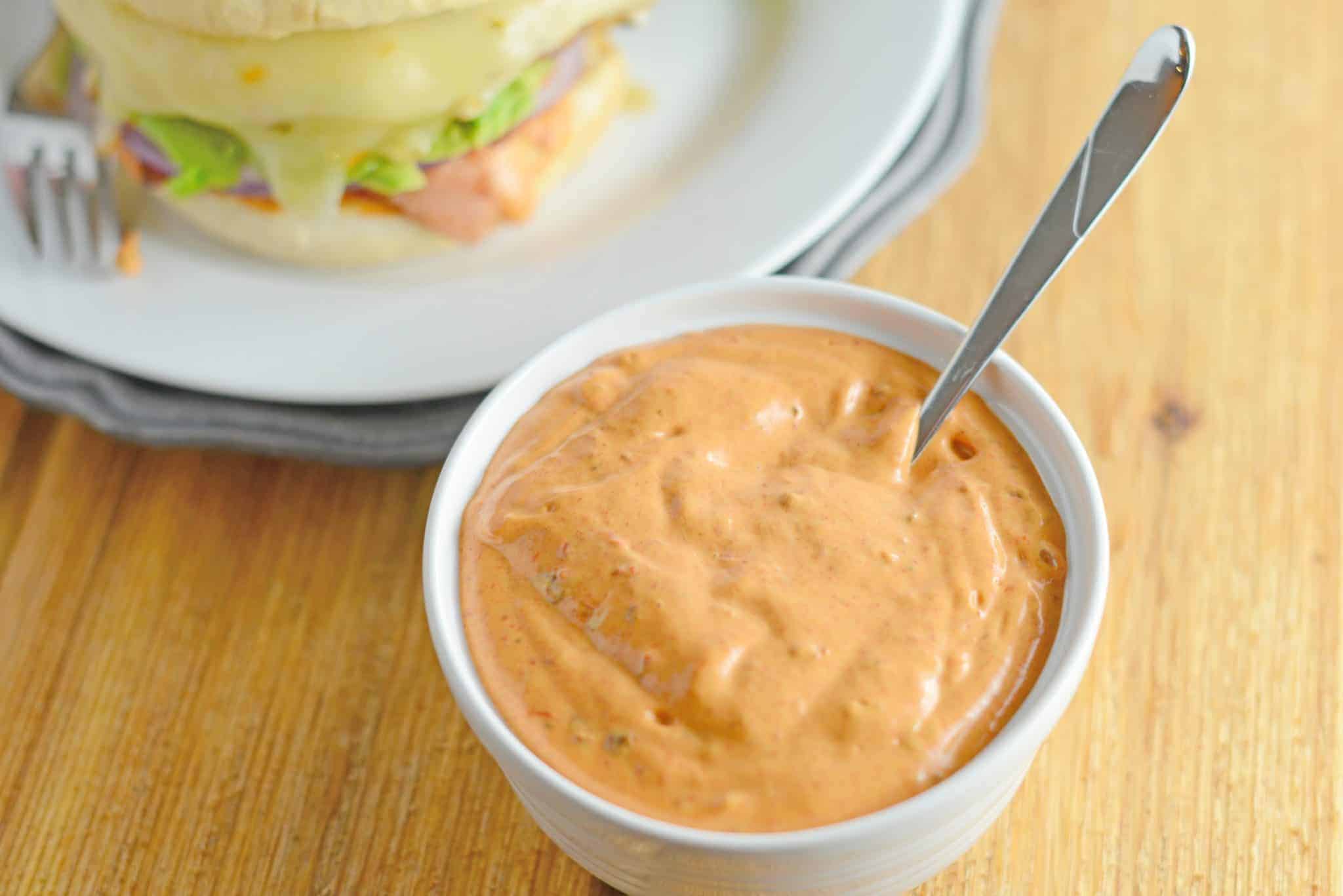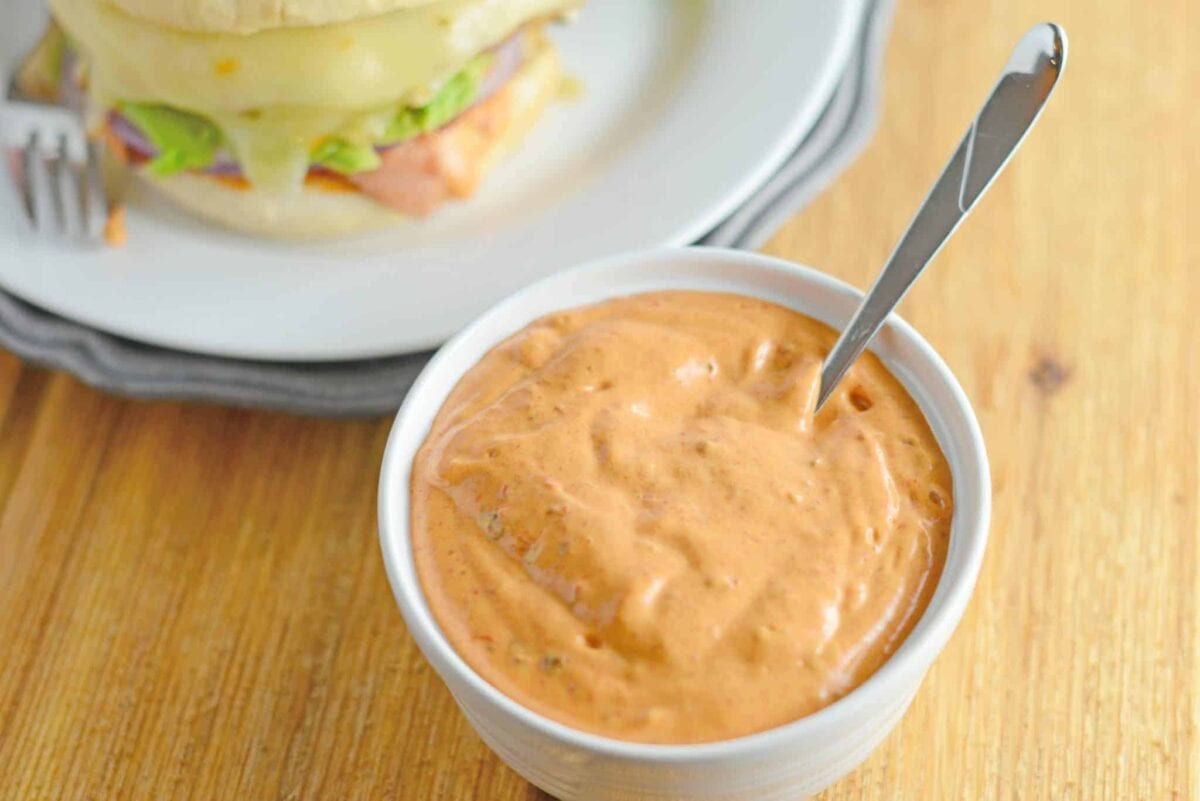 Questions you may have about these bisquick sausage balls:
Can sausage balls be made ahead of time? They sure can! You can make them ahead of time and freeze raw or cooked in an airtight plastic bag. They will last for up to 6 months if packaged correctly.
Can sausage balls be frozen? Yes! For both raw and cooked, make sure you store them in an airtight container. When you're ready to cook or reheat, just make sure they are fully thawed first.
Why are my sausage balls dry? You might have simply cooked them too long (make sure to take them out of the oven once the center temperature reaches 145 degrees!)
What to serve with sausage balls? If you are serving these for brunch, they would go great with an egg casserole. You could even serve with pancakes or French toast.
If serving as an appetizer or game day snack, just make sure to have a great dipping sauce and other snack-type foods!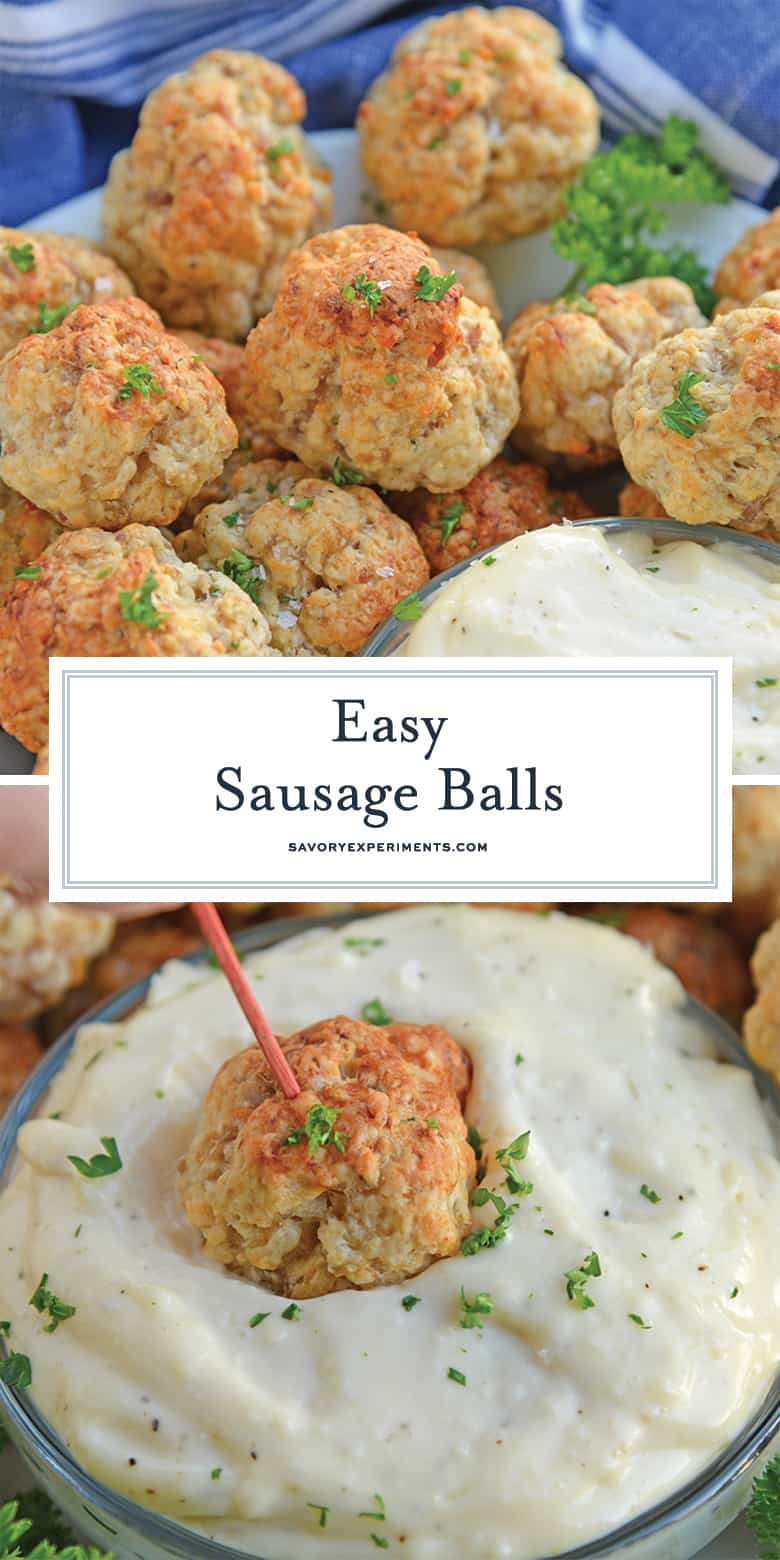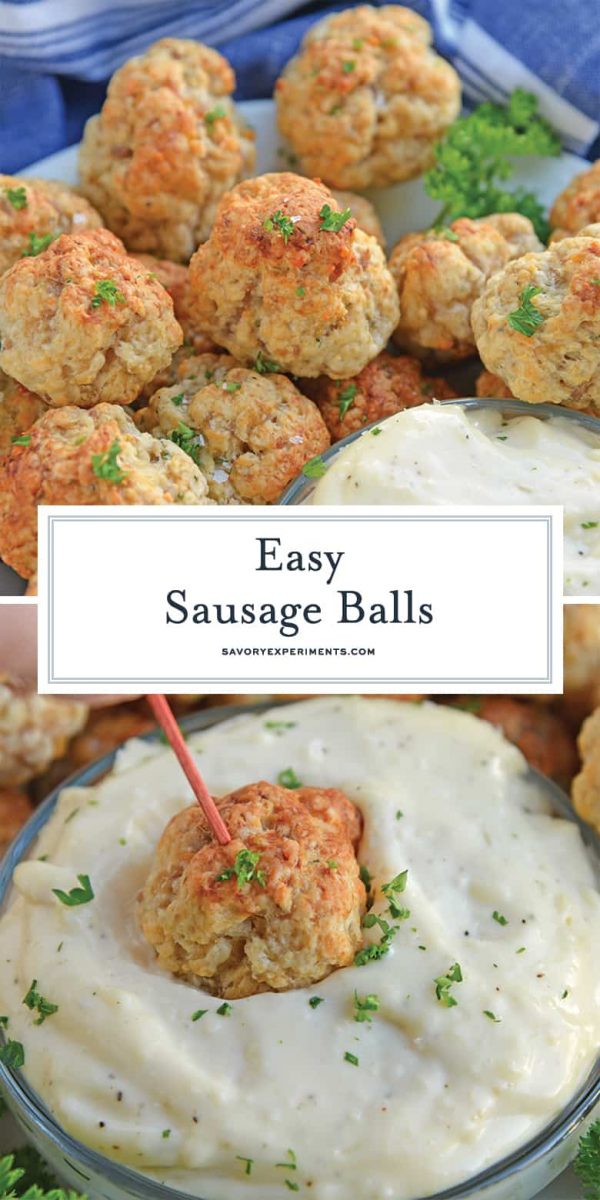 15 Bean Soup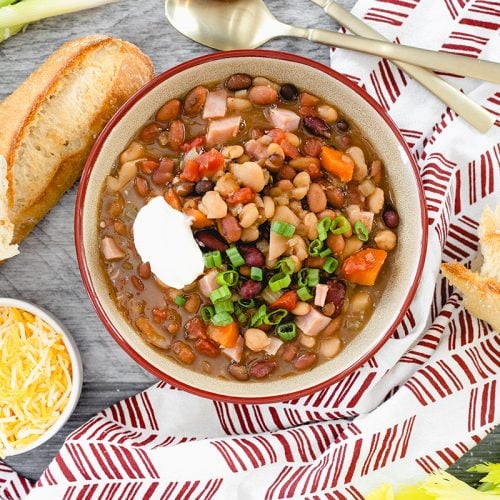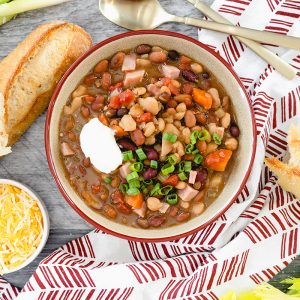 This easy 15 Bean Soup Recipe goes from dry beans to deliciously magnificent in just an hour using out two chef-approved secret ingredients.
Pimento Cheese Sausage Balls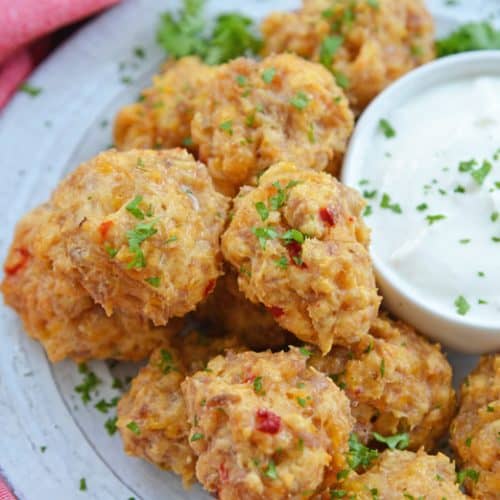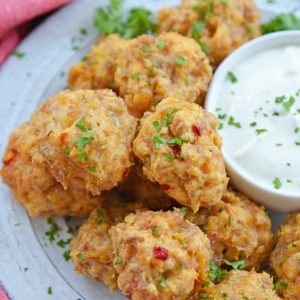 You'll never eat regular sausage balls again after you've tried the BEST Pimento Cheese Sausage Balls recipe! Perfect for entertaining or just snacking!
Sausage Hash Brown Breakfast Casserole Recipe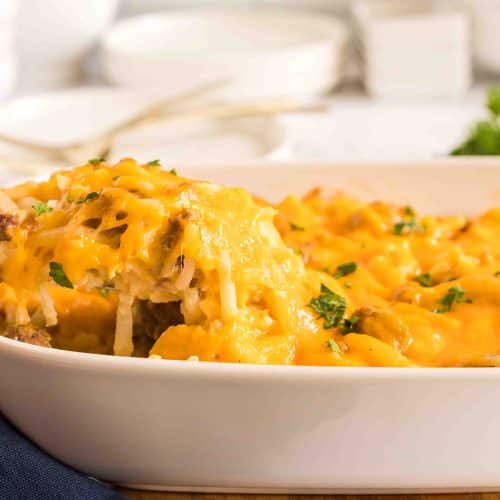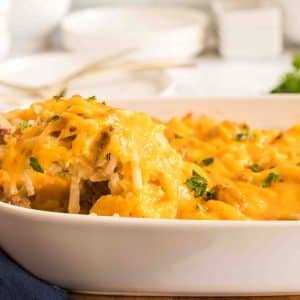 This Sausage Hash Brown Breakfast Casserole is loaded with delicious breakfast sausage, hash browns, and lots of cheese. One of the best breakfast casserole recipes for holiday breakfasts, Sunday brunch, or any other occasion.
Tools for making easy sausage balls:
Mixing Bowls– make sure to check out my article on Using the Right Mixing Bowl, you'd be surprised how many people aren't!
Rimmed Baking Sheet– another kitchen staple! You'll use this for prep work, roasting and much more. I have 7 at my house.
Ramekins– I like giving folks their own individual sauce cups. Then you don't have to worry about double dipping! Ramekins are also great for ingredient preparation and baking mini soufflés.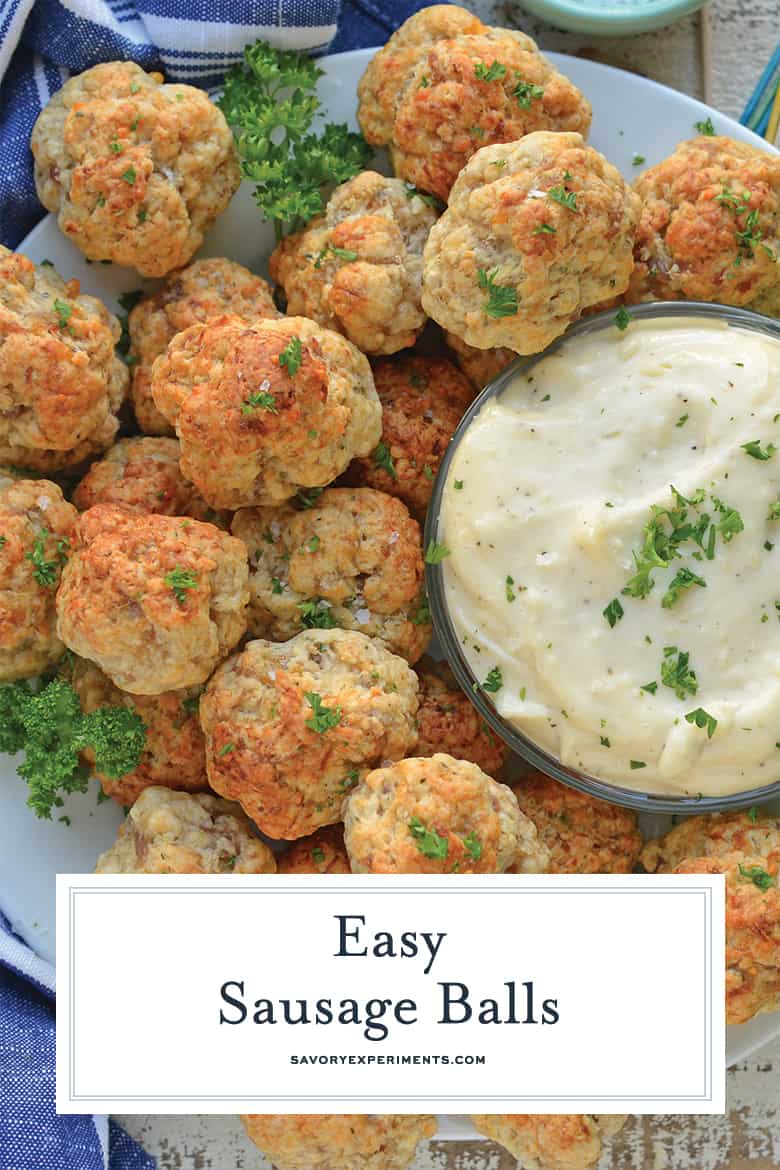 ---
---
Easy Sausage Balls
If you're looking for the best sausage ball recipe, look no further than these Easy Sausage Balls! You won't be able to have just one!
Instructions
Preheat oven to 350 degrees. Lightly coat a rimmed baking sheet with cooking spray.

In a large mixing bowl or bowl of a stand mixer fitted with the paddle attachment, combine boxed pancake mix, bulk sweet pork sausage, shredded cheddar cheese, softened cream cheese, milk, Italian seasoning, ground black pepper and fine sea salt.

Gently mold into 1-inch balls and set a minimum of 1 inch apart on rimmed baking sheet.

Bake for 20 minutes, or until center registers at 145 degrees and tops are lightly browned.

Remove and baste with melted butter.

Serve sausage balls hot with aioli dipping sauce.

If you've tried this recipe, come back and let us know how it was!
Notes
*To make your own boxed pancake mix, whisk together these ingredients:
3 cups flour
3/4 teaspoon baking soda
1 1/2 teaspoons baking powder
2 teaspoons kosher salt
1 tablespoon sugar
Nutrition
Calories:
88
kcal
|
Carbohydrates:
3
g
|
Protein:
4
g
|
Fat:
7
g
|
Saturated Fat:
3
g
|
Cholesterol:
24
mg
|
Sodium:
175
mg
|
Potassium:
54
mg
|
Fiber:
1
g
|
Sugar:
1
g
|
Vitamin A:
157
IU
|
Vitamin C:
1
mg
|
Calcium:
61
mg
|
Iron:
1
mg