Cheesy Mexican Pizza is about to become one of your favorite foods for parties, snacks and game night! A great recipe for nearly any occasion- including a quick kids meal after school. Or even a fun twist on Taco Tuesday.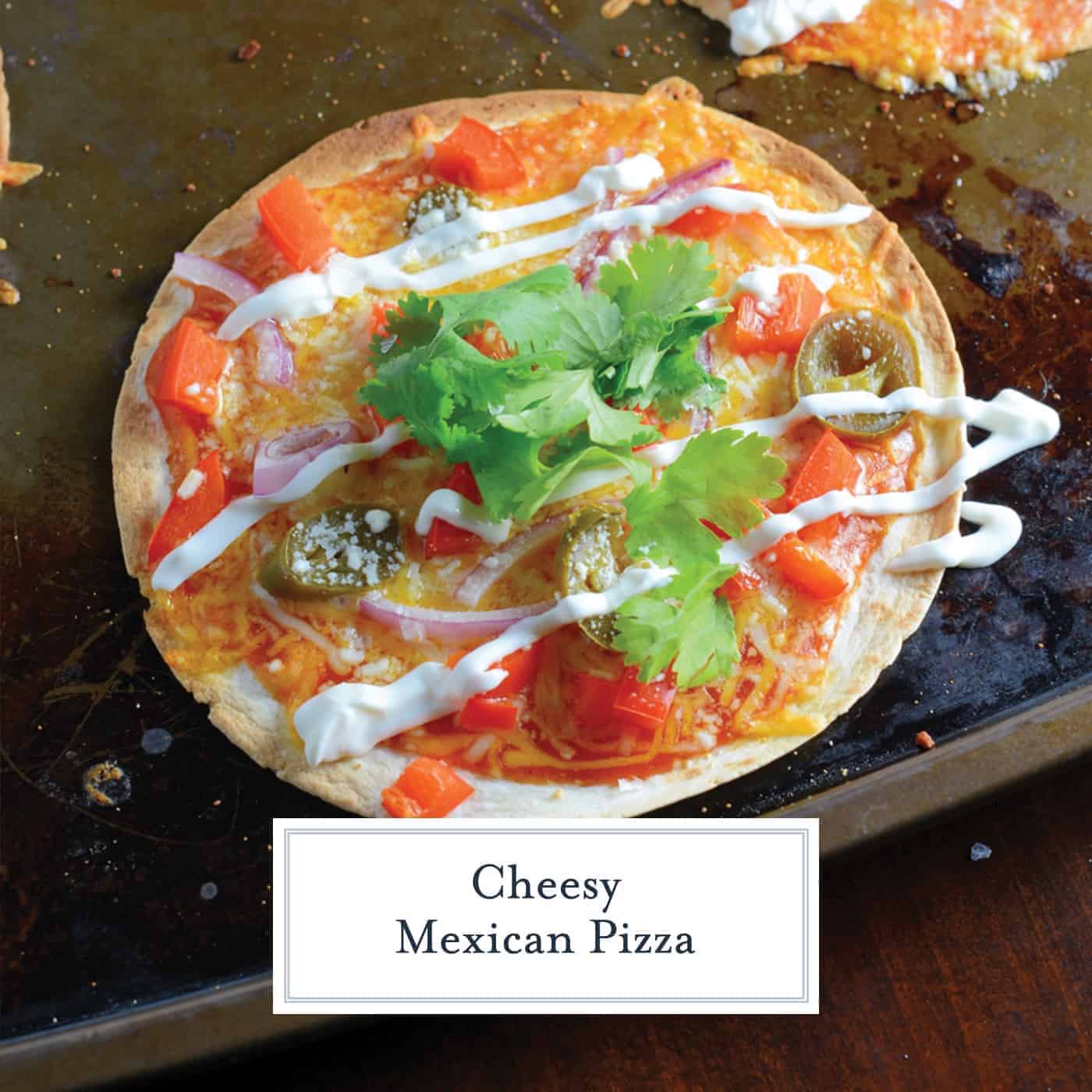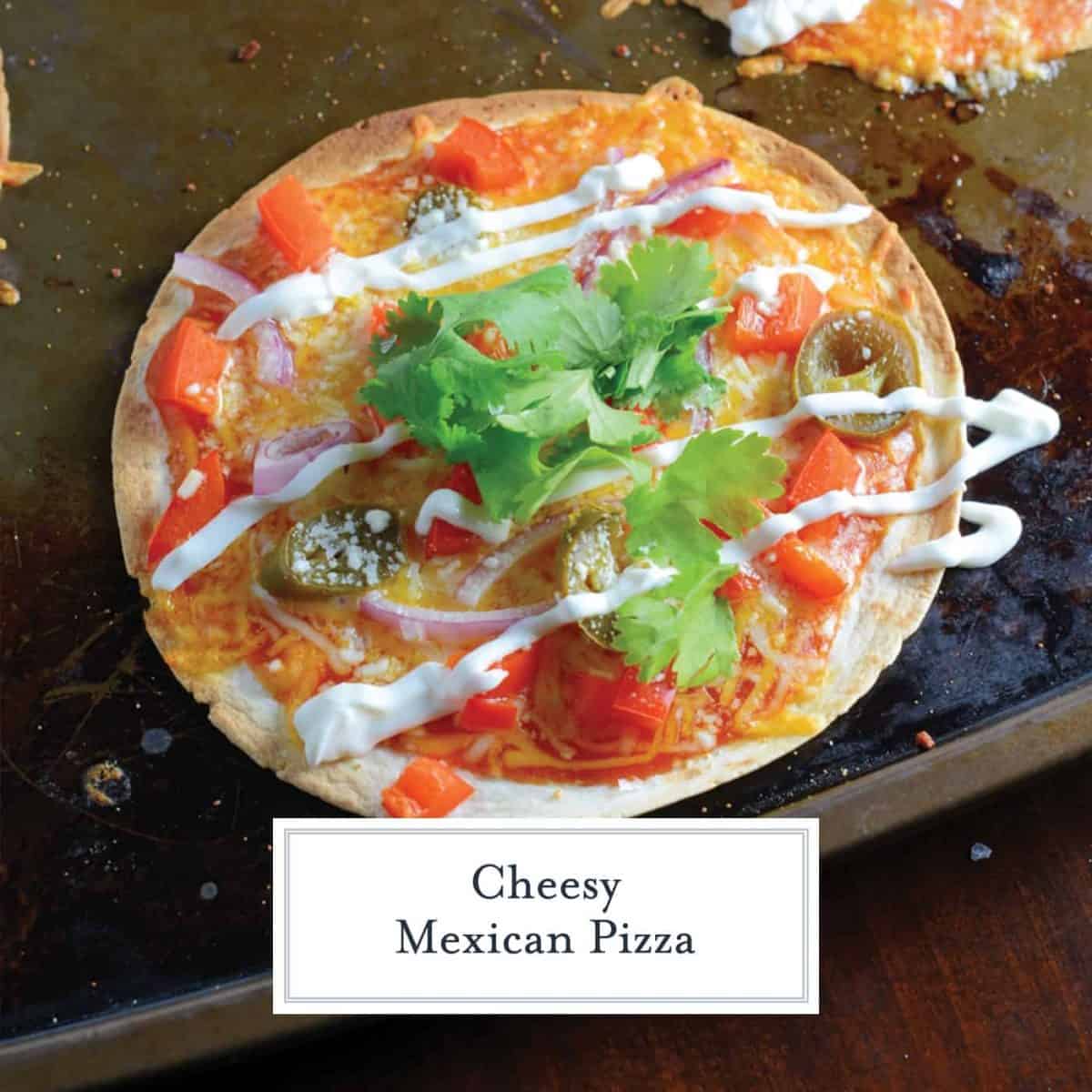 Taco Bell Copycat (Or Is It?)
Are you ready to spice up your game day? Every year hubby and I host game day parties, but as much as we love entertaining, we also love football and want to actually be able to watch the games instead of spending time in the kitchen.
It can also be challenging to offer food that caters to everyone's taste buds! Or foods that won't take up all of our time. So I started making these little pizzas. Little did I know that Taco Bell apparently also makes a Mexican Pizza.
I honestly had no clue- I usually stick to the bean burrito. LOL. I am told it is similar, but I only use one crispy tortilla instead of a double stack. So it ends up being more like a tostada.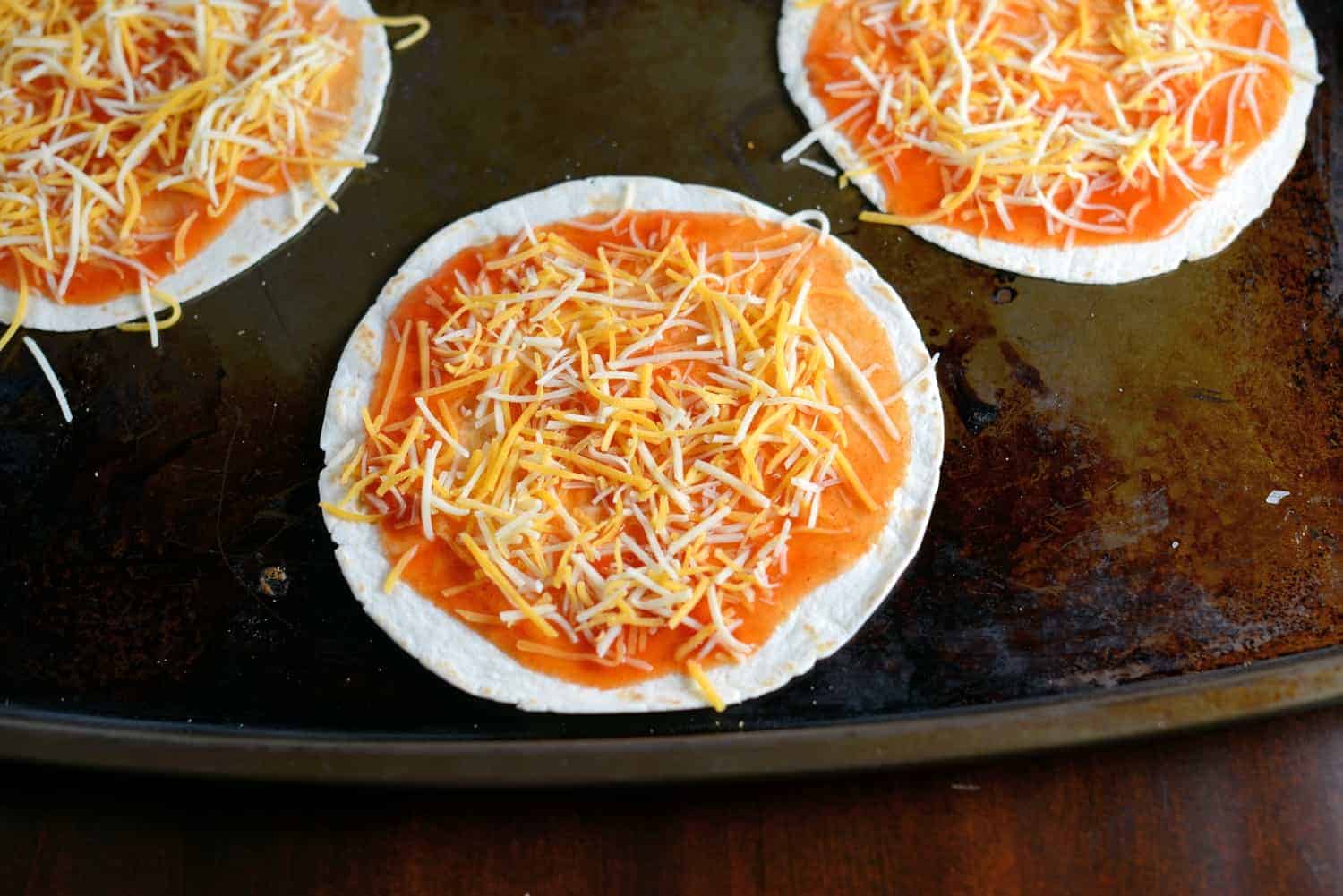 Make Your Own Mexican Pizza
The idea is genius. I set up a fixings bar on our kitchen island and left the oven on a low temperature.
As folks got hungry, they grazed through building their own Mexican Pizza, popping it in the oven, setting the egg timer and coming back for their personalized dish when they heard the ding.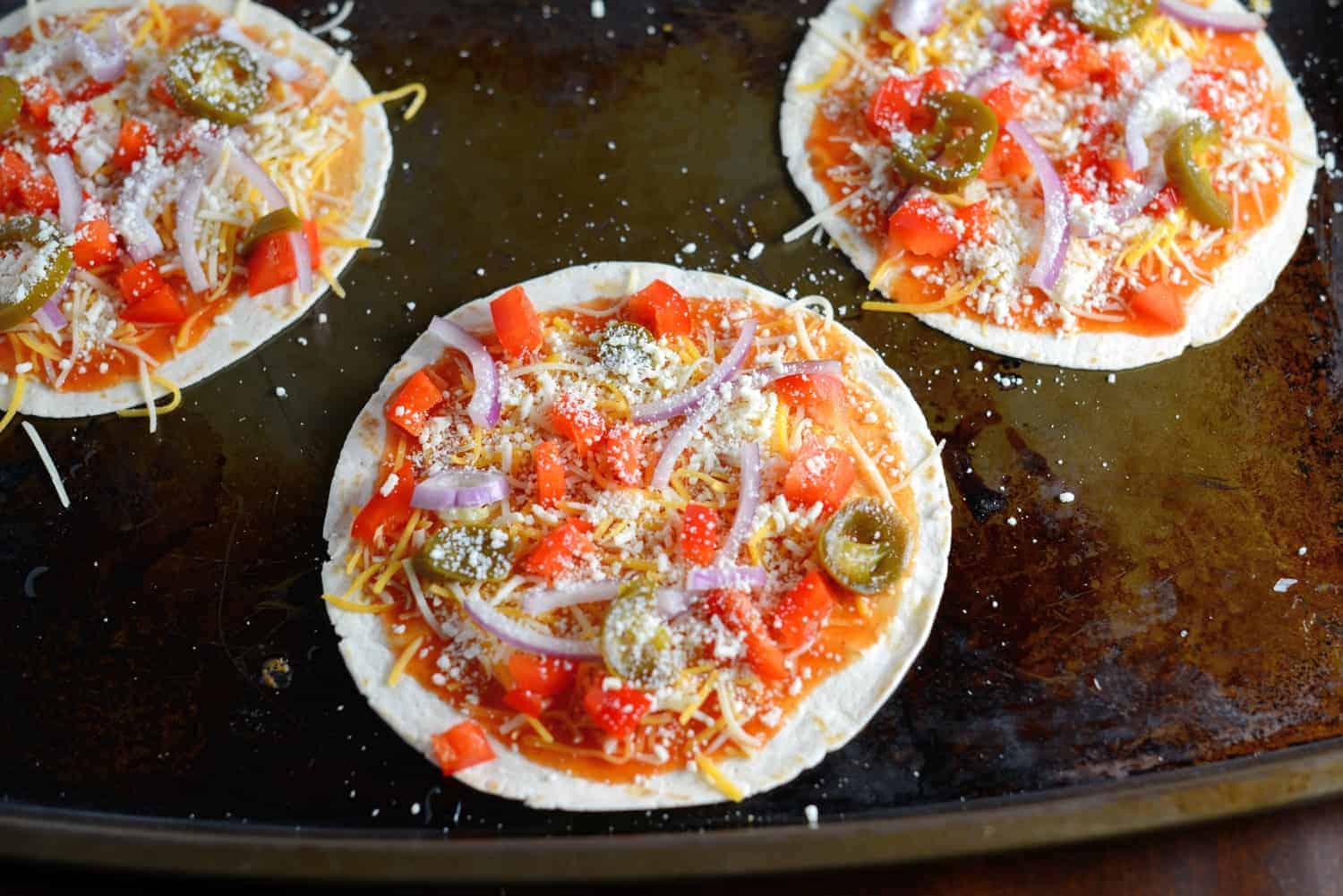 The kids loved having control of their own meal. The adults loved not having to deal with the kids.
Making Mexican Pizza with small flour tortillas means that each person can casually make several creations throughout hours of watching pig skin. If you aren't a big fan of flour, you can use corn tortillas instead.
Mexican Pizza Ingredients
One of the best things about this easy recipe is that it is totally customizable! I'll share with you what ingredients we used to make ours, but then I'll also share some other options and variations later on.
Flour tortillas – I much prefer to use flour tortillas for this recipe. But if all you have is corn (or if you prefer corn) go ahead and use those. They will just get slightly crunchier.
Enchilada sauce – Instead of tomato sauce, we smother each tortilla with zesty enchilada sauce, fresh vegetables and gooey cheese. You can even use a green enchilada sauce! This serves as the "pizza sauce" instead of traditional tomato mixture.
Cheddar cheese and cotija cheese – We love cheddar, so that's what we always use. But feel free to use grated pepper jack or even a Mexican blend. You can never have too much cheese!
Pickled jalapenos – The spicier the better in my opinion! But if you aren't a fan or you're serving to kids, you can totally leave these off.
Fresh cilantro – I've heard you either hate or love cilantro. I am obviously of the latter opinion. It totally amps up Mexican recipes.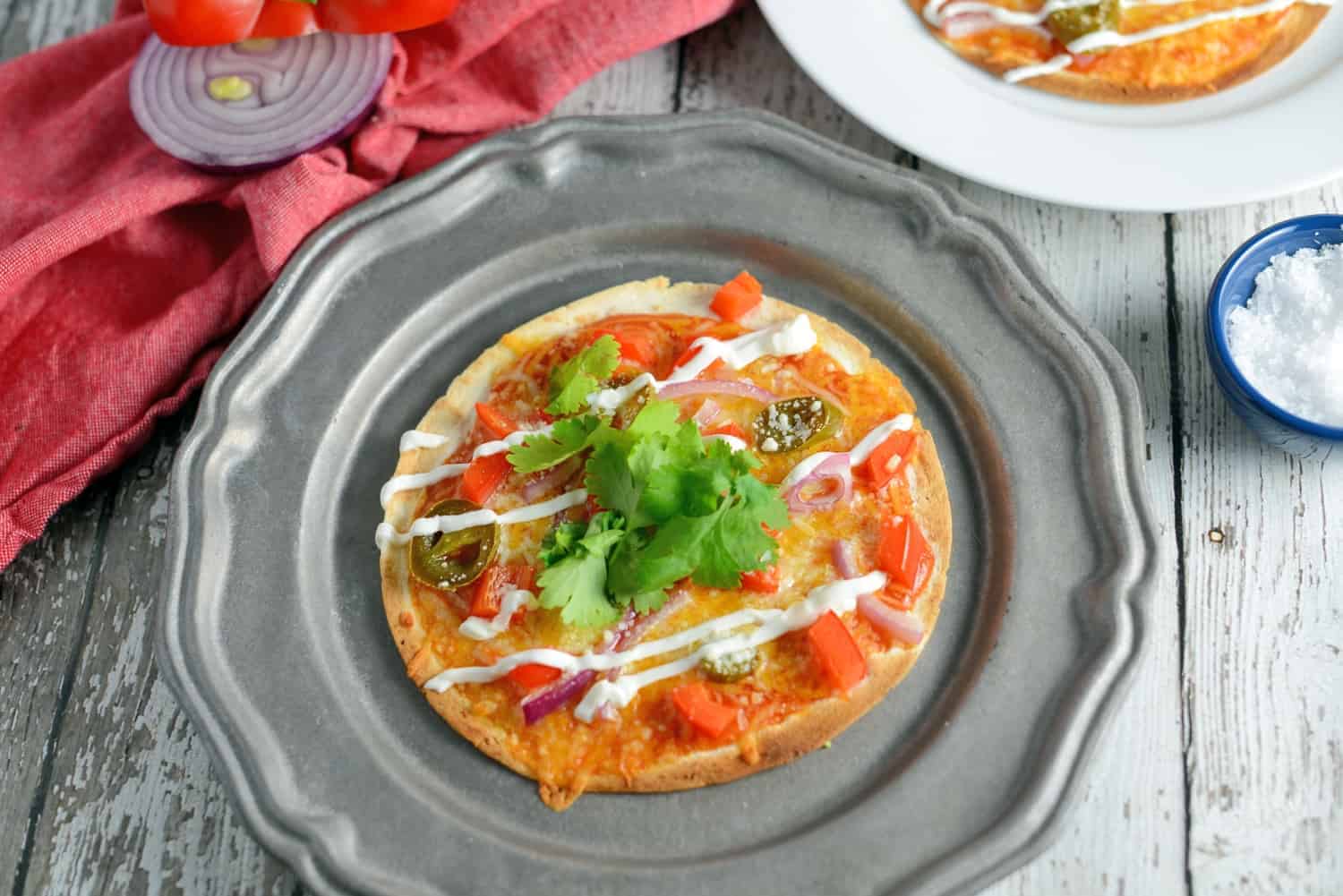 How to Make
The steps for making this easy Mexican pizza recipe are so simple, but let's walk through them step by step!
First things first, we have to preheat the oven to 350 degrees. Then place tortillas on a baking sheet.
Start by spreading a little enchilada sauce on a tortilla. Don't use too much, you don't want to sog it up, just enough to be the glue for other toppings to stick.
Next, sprinkle the shredded cheddar cheese and add the rest of your toppings. Finish it off with the cotija cheese, this holds it all together when it melts.
Repeat with all of the tortillas and bake for 10-15 minutes. You want the edges to get crispy and golden brown.
Then just top each with sour cream (or Mexican crema), Maldon salt and fresh cilantro and you're done!
If you want to make double decker pizzas, simply put a layer of sauce and cheese on the first tortilla and top it with a second. Continue the instructions as stated.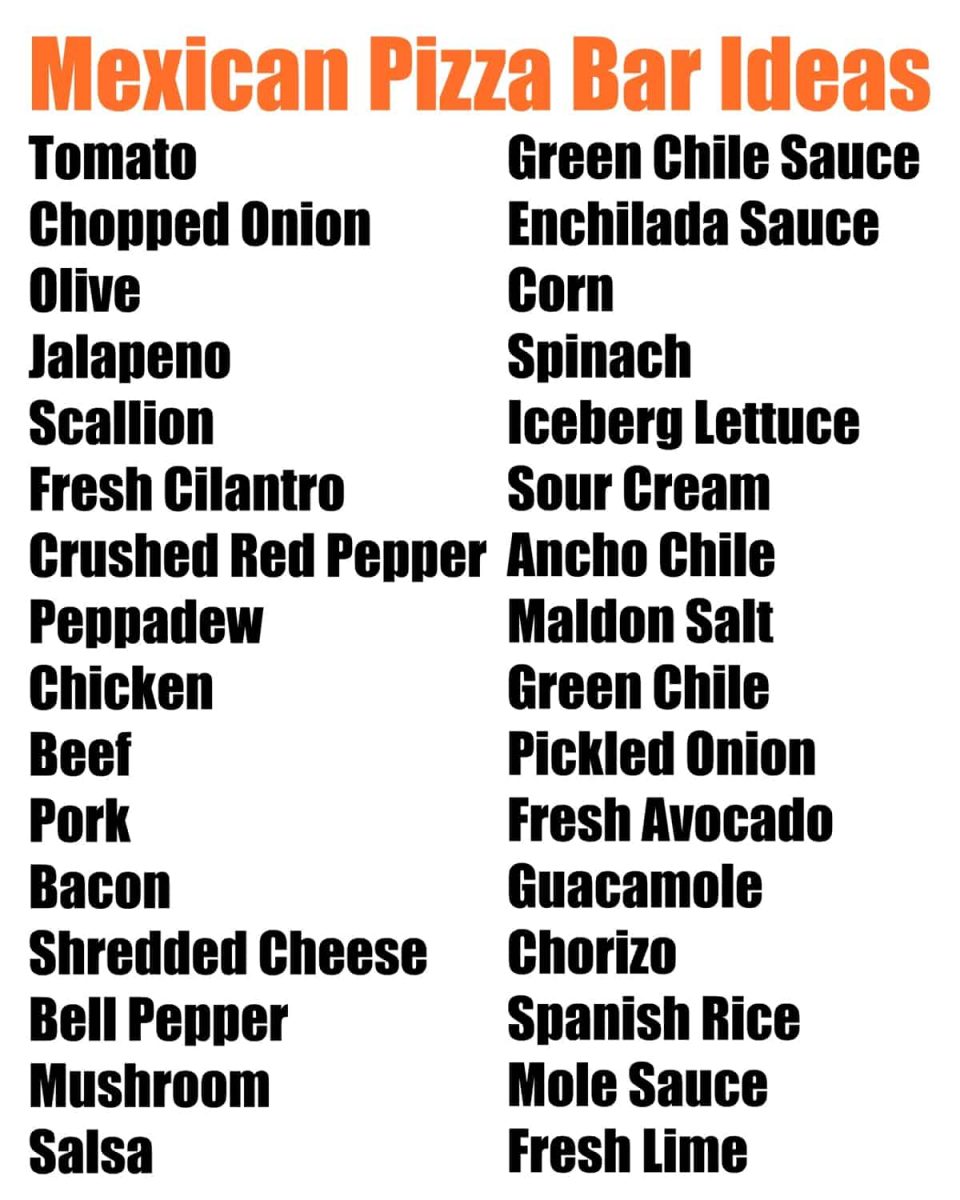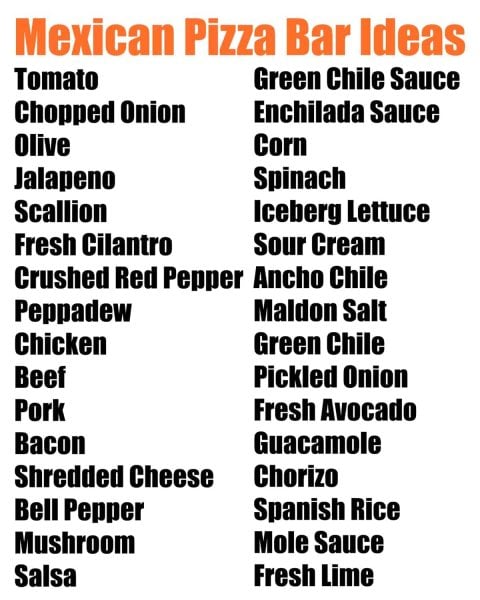 Variations
If you'd like to make this a heartier dish and serve it for dinner instead of a snack, think about adding meat! You can add rotisserie chicken, pork or even take ground beef or ground turkey and mix it with taco seasoning to turn it into taco meat!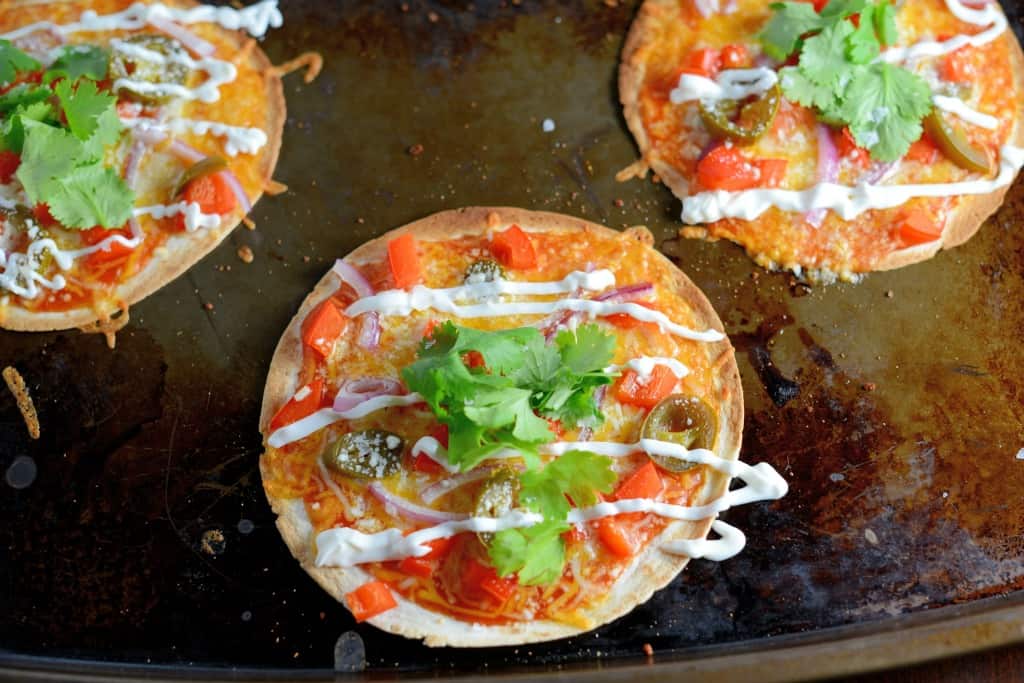 If you're a big bean lover (which I totally am!) you can spread a layer of refried beans onto your pizza too. I would put the bean mixture on the tortilla first, and then layer the rest of the ingredients on top of the beans.
Here are some other fun topping ideas:
green onions (scallions)
black beans
red onion
black olives
tomato
jalapeno
crushed red pepper
peppadew
bell pepper
mushroom
avocado
lime
mole sauce
chorizo
green chile
green chile sauce
iceberg lettuce
ancho chile
spinach
corn
pepper sauce
pulled pork
chile powder
Want another fun Mexican Pizza Bar tip? Put your sour cream into an airtight plastic bag and snip one corner, use this like a pastry bag to drizzle over Mexican Pizzas. Or use a $1 squeeze bottle from the craft store.
You can also make a double decker just like Taco Bell's Mexican pizza by adding a second tortilla with the cheese and meat in the center!
Truth be told, I didn't even realize that Taco Bell had Mexican Pizzas until one of my guests told me thinking that was what I was trying to emulate.
I felt silly, but the truth is that I always order the same thing at Taco Bell. Always. A bean burrito. So couldn't tell you if these are a copycat or not…
What I do know is that they taste good and are so fun to make, have delicious ingredients and make easy lunches for both adults and kids!
Storage, Make Ahead and Freezing
Because these Mexican pizzas are so quick and easy to whip up, I do not recommend making these up ahead of time. What you can do to save on time is prepare all of your toppings and get them in separate bowls. Things like chopping the veggies and shredding the cheese is a-ok to do, just refrigerate them until you're ready to do.
These will not taste the same when you reheat them. The tortillas tend to get soggy from all of the ingredients on them. But if you need to warm up your leftovers just throw them in a 350 degree oven until warmed through.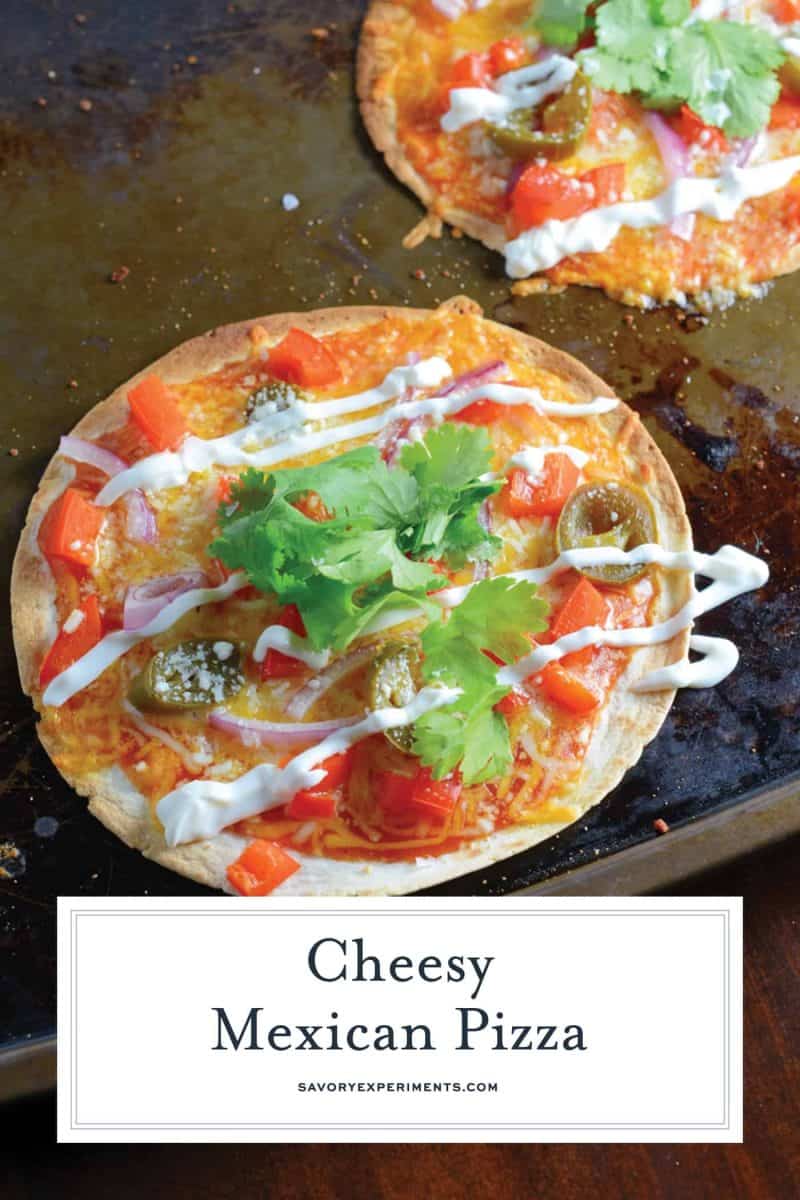 More Mexican inspired dishes: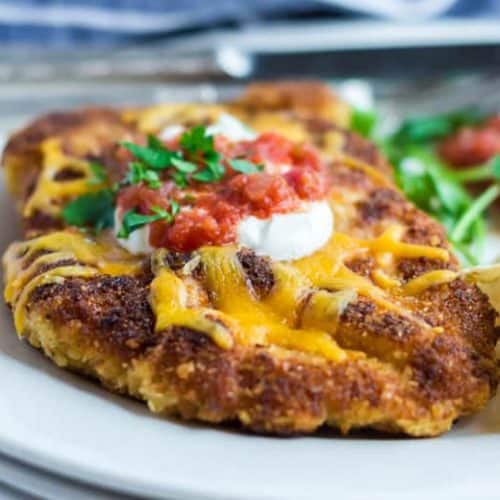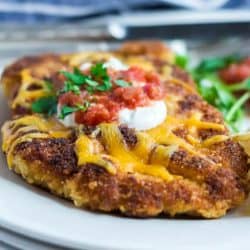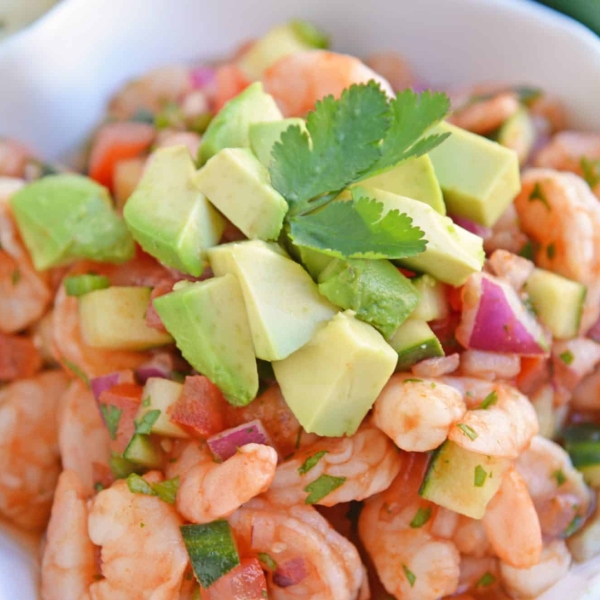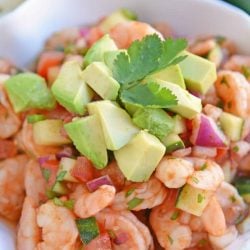 Mexican Shrimp Cocktail
Mexican Shrimp Cocktail is an easy recipe made with shrimp, fresh vegetables, tomato juice and hot sauce for a spicy version of your favorite classic. Top with avocado and serve with tortillas chips or saltine crackers.
See The Recipe!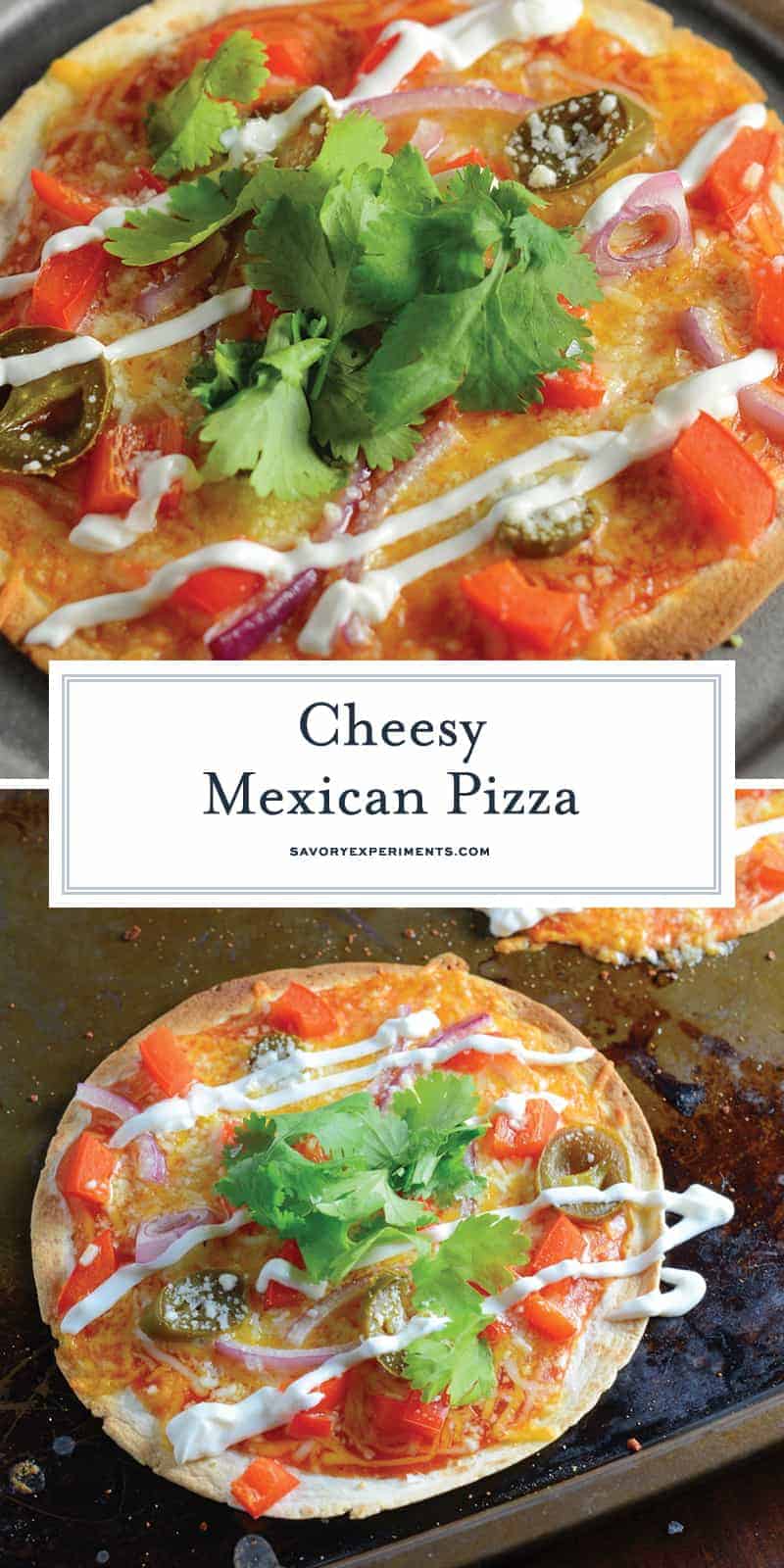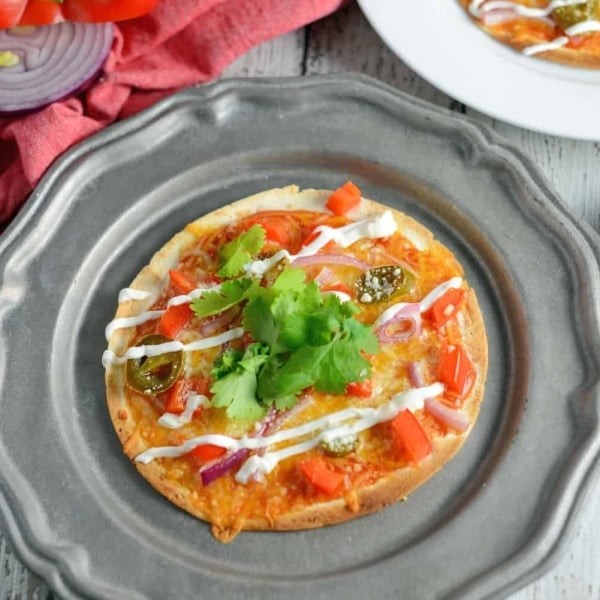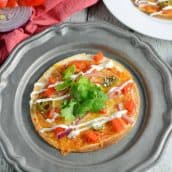 Mexican Pizza Recipe
Homemade Mexican Pizza is one of our favorite game day recipes! Set up a pizza bar and allow guests to create their own! Cheese, bright veggies and zesty flavors, you can't go wrong!
Instructions
Preheat oven to 350 degrees. Place tortillas on baking sheets.

Spoon a thin layer of enchilada sauce on each flour tortilla. Sprinkle shredded cheddar cheese and add remaining toppings, ending with cojita cheese.

Bake for 10-15 minutes or until edges get crispy and brown.

Top with sour cream, Maldon salt and fresh cilantro.

If you've tried this recipe, come back and let us know how it was!
Notes
If you want to make double decker pizzas, simply put a layer of sauce and cheese on the first tortilla and top it with a second. Continue the instructions as stated.
Nutrition
Calories:
137
kcal
,
Carbohydrates:
17
g
,
Protein:
5
g
,
Fat:
5
g
,
Saturated Fat:
2
g
,
Cholesterol:
9
mg
,
Sodium:
438
mg
,
Potassium:
65
mg
,
Fiber:
1
g
,
Sugar:
2
g
,
Vitamin A:
370
IU
,
Vitamin C:
4.5
mg
,
Calcium:
100
mg
,
Iron:
1.2
mg