Crab cakes are what Maryland is known for; picking Maryland blue crab, crab cakes and Old Bay seasoning. I've had the pleasure of eating some delicious, all-meat, no filler crab cakes in my time, but I've never been quite able to master them at home. Until now.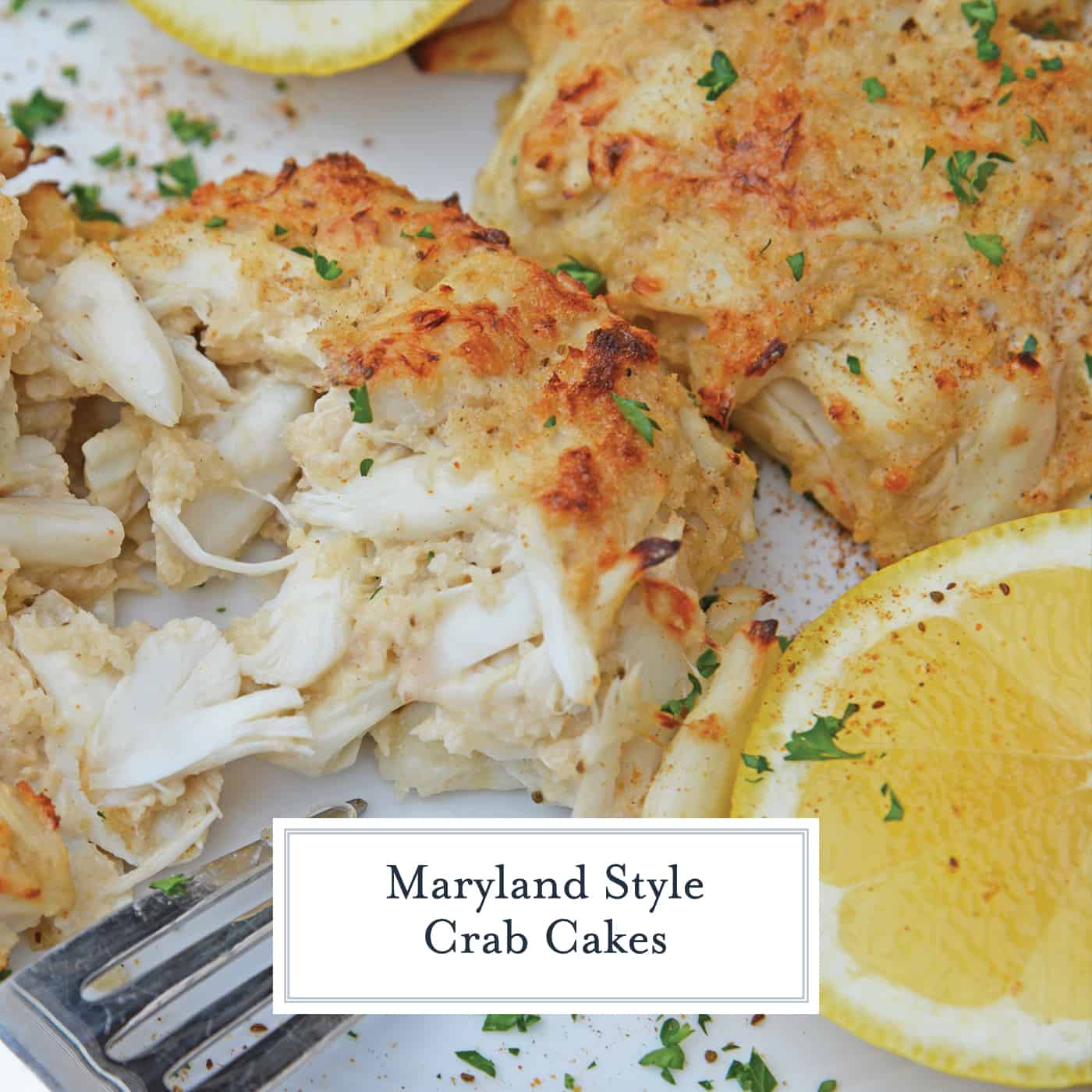 Maryland Crab Cakes are made with jumbo lump crab meat with little filler, Dijon mustard and Old Bay Seasoning plus secrets to making authentic Chesapeake crab cakes!
It has been a labor of love. An expensive labor of love ranging over the past decade. With jumbo lump crab meat costing $31+, this isn't something you can just make over and over again until you get it right.
In my taste adventures I've found that there are many ways to achieve a Maryland Crab Cake, but there are a few rules to NOT be broken. I find it interesting that when looking at what other people (people not from Maryland) post as the Ultimate Maryland Style Crab Cake, they are all wrong.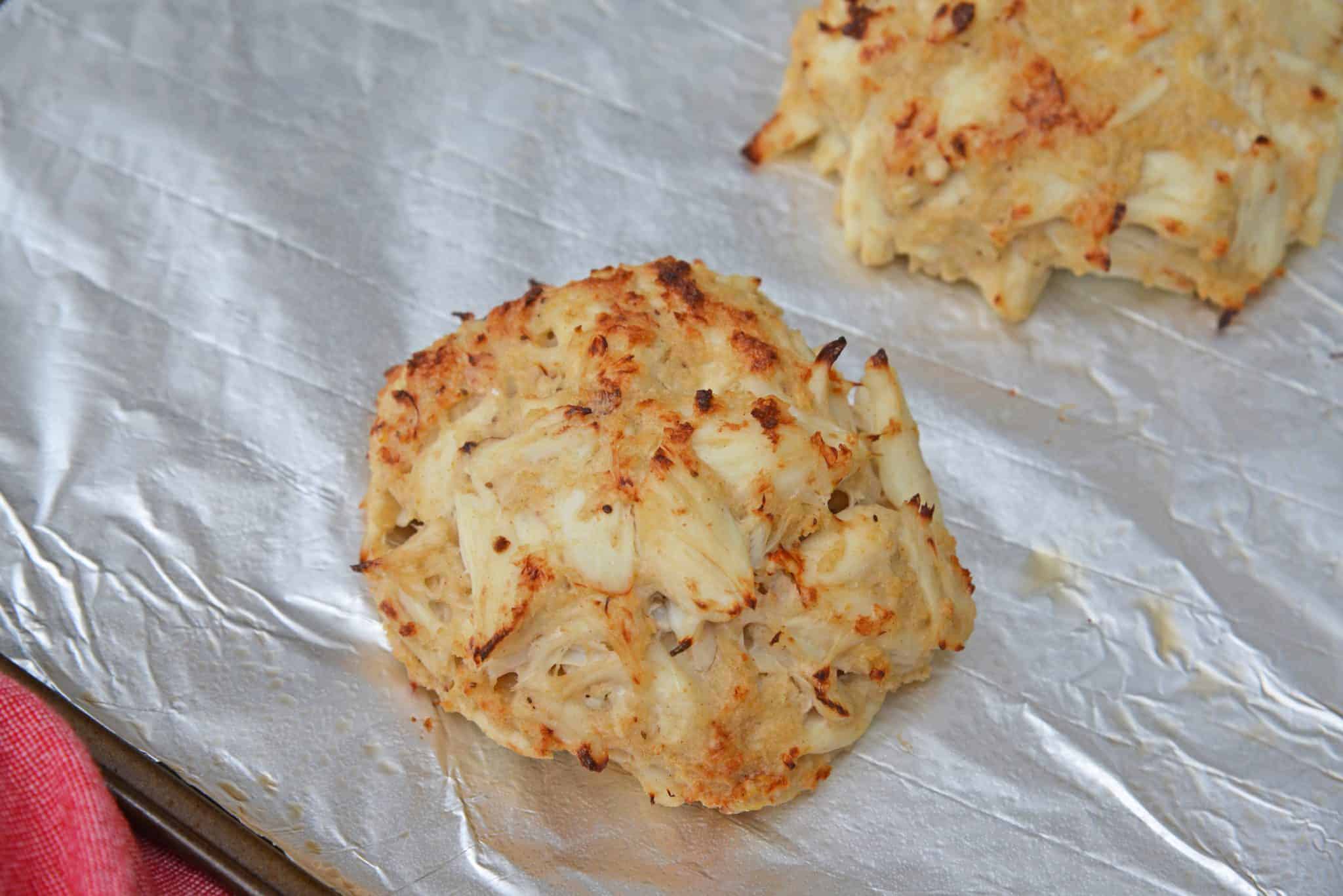 Painfully wrong. So wrong that any Marylander would look at you and laugh.
So what must you know about Maryland Crab Cakes? First is that they have no vegetables. None. Don't try and sneak some celery or bell peppers in there. Purists would even advise against grated onion and garlic.
Even the smallest amount adds to the amount of "filler", or anything that is not crab meat. And filler is the enemy. You need just enough to glue your glorious pieces of jumbo lump crab meat together, but no more. In fact, some of the best crab cakes will start to fall apart from the lightest touch of a fork.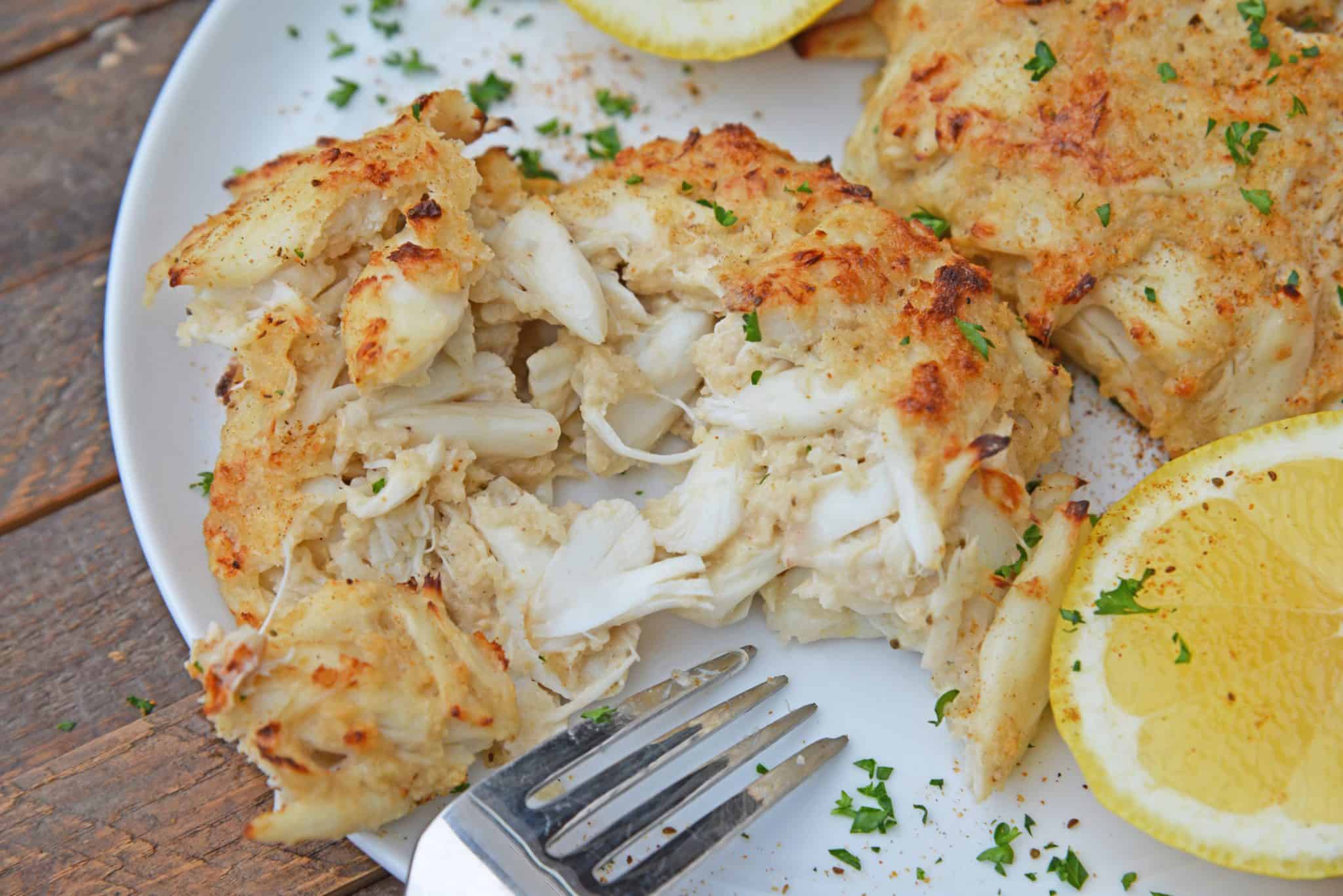 You also don't want to mask the flavor of crab. Good blue crab is light, buttery and sweet. It doesn't need much more than a spritz of lemon to compliment its flavor.
Fillers and flavors are only needed when you are trying to hide that fact that there isn't nearly enough actual crab in the cake. Old Bay also serves this purpose.
While you want a little seafood seasoning, you don't want too much. There are some "crab dips" (I use this term loosely) because they flavor some cream cheese with Old Bay and put two runty pieces of back fin in the dip and label it "crab".
Next is knowing your type of crab meat. Here is a brief crab meat tutorial.
Claw

– dark meat that comes from the claw, a little more stringy than other varieties.
Special– smaller pieces, comes from small little crevices or the "special" sections of the crab, good for flavoring and dips.

Backfin

– some larger lumps coming from, you guessed it, the back of the shell, whiter meat, does well in crab cakes, feathery texture.
Jumbo lump– large, lumps of meat, the beauty is the large pieces used for crab meat cocktails or delicious to pop in your mouth plain, very tasty and moist.
Maryland Crab Cakes pride themselves on being jumbo lump, but since it is so expensive, most of them are a mix of jumbo lump and other type of meat.
For this crab cake recipe, I used all jumbo lump and it was expensive, not gonna lie. Feel free to use a less expensive option or a mixture.
The last variation on the actual crab cake is the binder. This can be any type of dry bread crumb and is where the most variation lies. Some commonly seen binders are saltine crackers, panko, Italian bread crumbs and brioche. I use panko, but you can play around with any type you like.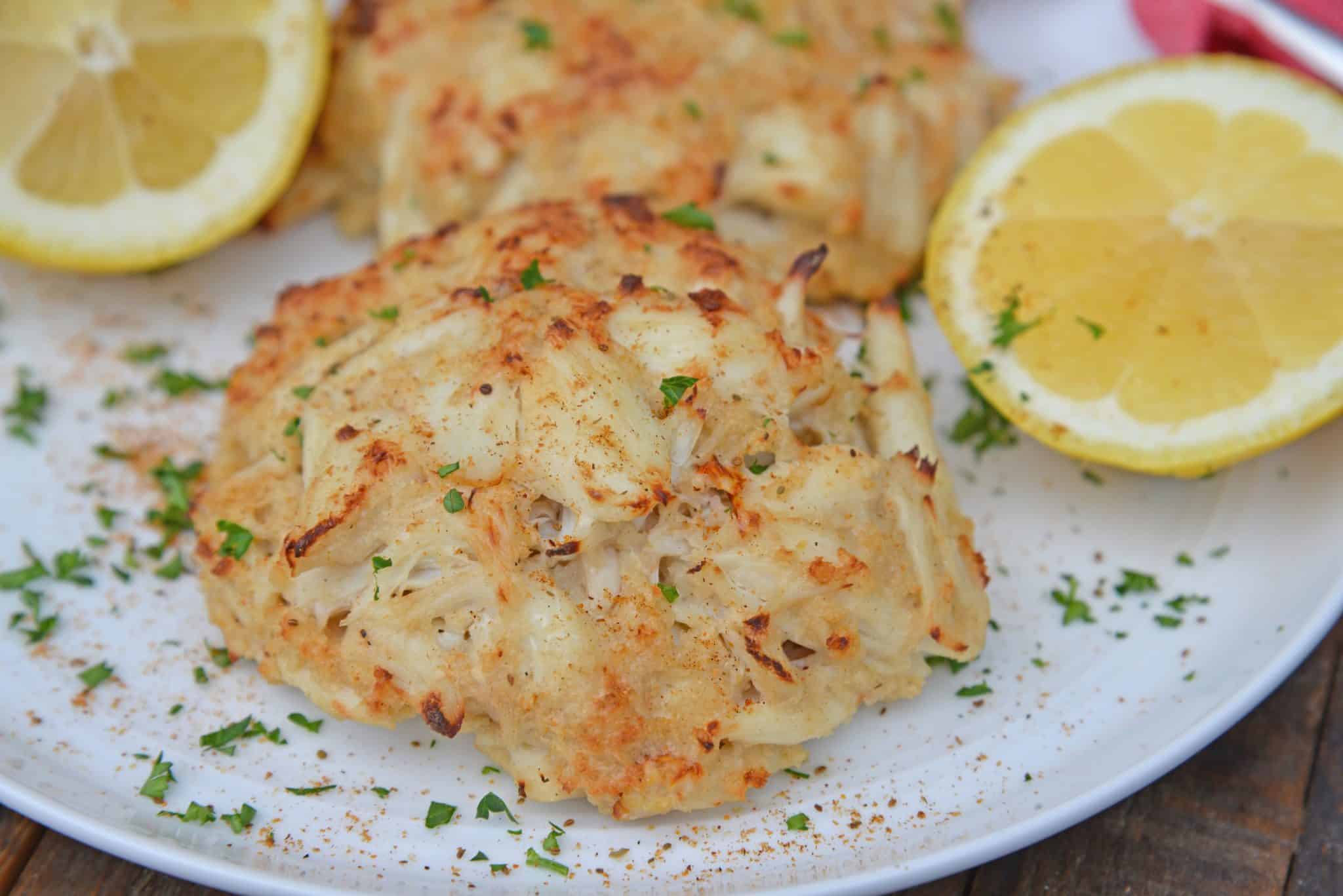 Lastly, and not actually part of the crab cake, is the crab cake sauce. Crab cake enthusiasts will tell you they should not be served with sauce at all. Let the crab shine! Maybe a spritz of lemon, but no more.
I say, serve it with whatever you like. I actually like cocktail sauce, but most come with a side of tartar sauce. Some even like a chipotle or lemon herb aioli. And tonight, I served these with copycat Peter Lugar's Steak Sauce!
Because crab cakes are so expensive for even a small one, they often come with another type of protein or a "steak and cake".
Here are a few of my favorite beef recipes that pair well with Maryland Crab cakes!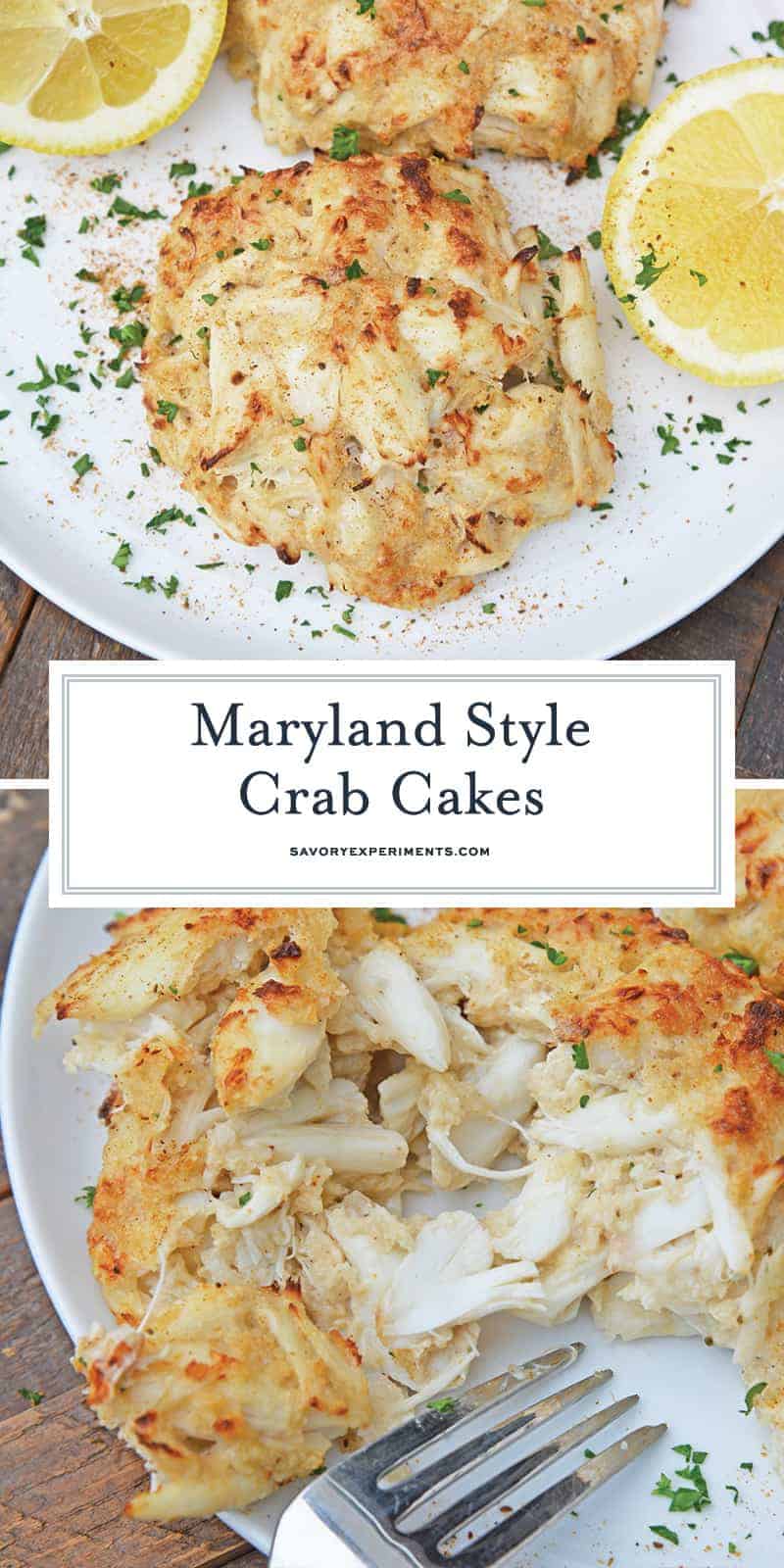 If you are looking for even more fabulous appetizers, snag a copy of my Easy Appetizers Beyond Dips Mini-Cookbook. Available here for only $0.99, one of these fun and festive appetizers sure to be the hit of any gathering!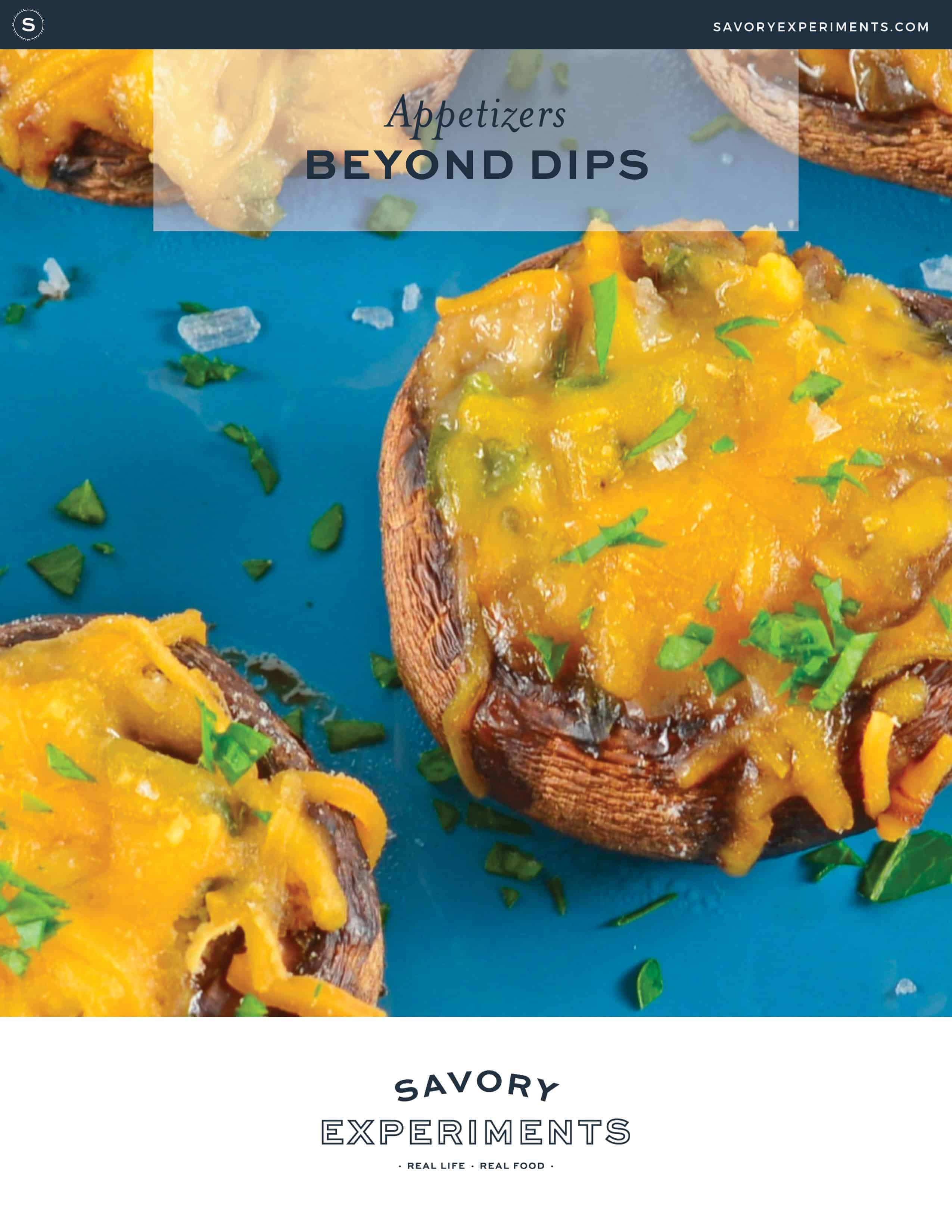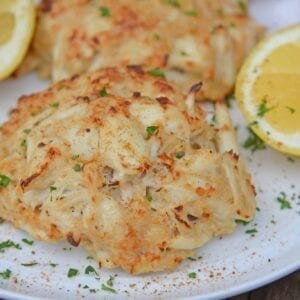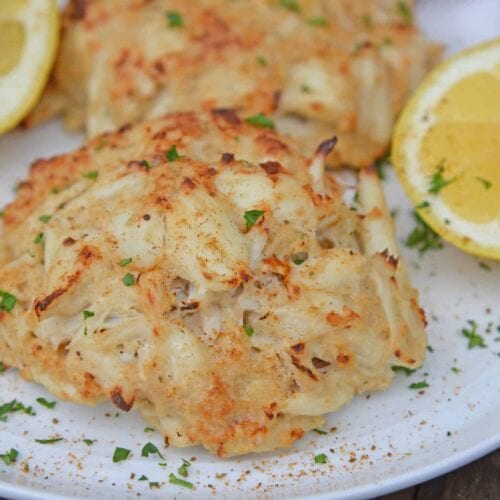 Maryland Style Crab Cakes
Maryland Crab Cakes are made with jumbo lump crab meat with little filler, Dijon mustard and Old Bay Seasoning plus secrets to making authentic Chesapeake crab cakes!
Course:
Appetizer, Main Course
Keyword:
crab cake recipe, maryland crab cakes
Ingredients
2

pounds

jumbo lump BLUE crab meat

1/4

cup

mayonnaise

1

teaspoon

Worcestershire

1

teaspoon

Dijon mustard

2

teaspoons

Old Bay Seasoning

, plus more for garnish

1

tablespoon

fresh lemon juice

1

cup

Panko bread crumbs

1

large egg

lightly beaten
Instructions
Dab crab meat with paper towels to get out excess moisture. Try not to break apart any of the large crab meat lumps.

In a medium bowl, whisk together mayonnaise, Worcestershire sauce, Dijon mustard, Old Bay and lemon juice.

Add crab meat, panko and lightly beaten egg. Toss lightly using your fingers until just moist, again, trying to not break apart any crab meat lumps. If it isn't sticking, add more panko slowly until it binds. Carefully form 8 jumbo crab cakes or 16 crab balls.

Line a rimmed baking sheet with aluminum foil and lightly grease. Place crab cakes on baking sheet.

Preheat broiler to high heat. Place 4-5 inches from heating element. Broil until lightly brown on top, approximately 7-8 minutes.

Remove, transfer to serving plates using a spatula and then garnish with minced parsley (optional) and a sprinkle of Old Bay seasoning. Serve with your choice of dipping sauces.

Have you tried our Maryland Crab Cakes? Make sure to come back and tell us how you liked them!
Nutrition Facts
Maryland Style Crab Cakes
Amount Per Serving
Calories 283
Calories from Fat 81
% Daily Value*
Total Fat 9g 14%
Cholesterol 94mg 31%
Sodium 1499mg 62%
Potassium 365mg 10%
Total Carbohydrates 15g 5%
Protein 31g 62%
* Percent Daily Values are based on a 2000 calorie diet.