Cooking scallops at home is not nearly as challenging as you may think. In fact, searing scallops is one of the easiest things you can make and it also perfect for dinner parties and entertaining because it takes a fraction of the time to cook as other types of food.

Pan Seared Scallops at home are easy to make. Learn how to prevent your scallops from sticking and get restaurant quality crust every time!
Let's start with the reason why people don't make scallops at home. I am sure a few of these will sound familiar.
They shrivel up and aren't as large as the ones at the restaurant.
My scallops are tough.
My scallops stick to the pan.
My scallops don't taste good.
All of these scallop cooking mistakes come down to a few simple techniques that will have you searing scallops like a pro in no time at all.
The first thing you want to do is buy the right scallops. By now you are asking "aren't they all the same?" The answer is no.
There are wet-packed scallops and dry-packed scallops. Wet-packed scallops are drowned in water, presumably to help them remain juicy. Simple osmosis plumps up the scallops making them appear larger, but also muting their flavor.
When you cook a wet-packed scallop there will be a lot of residual moisture (which interferes with the perfect sear) and they will shrink considerably.
Dry packed scallops are not packed in water, only pressed up against themselves. Therefore they have minimal shrinkage while cooking and don't emit excess moisture. They will also have better flavor.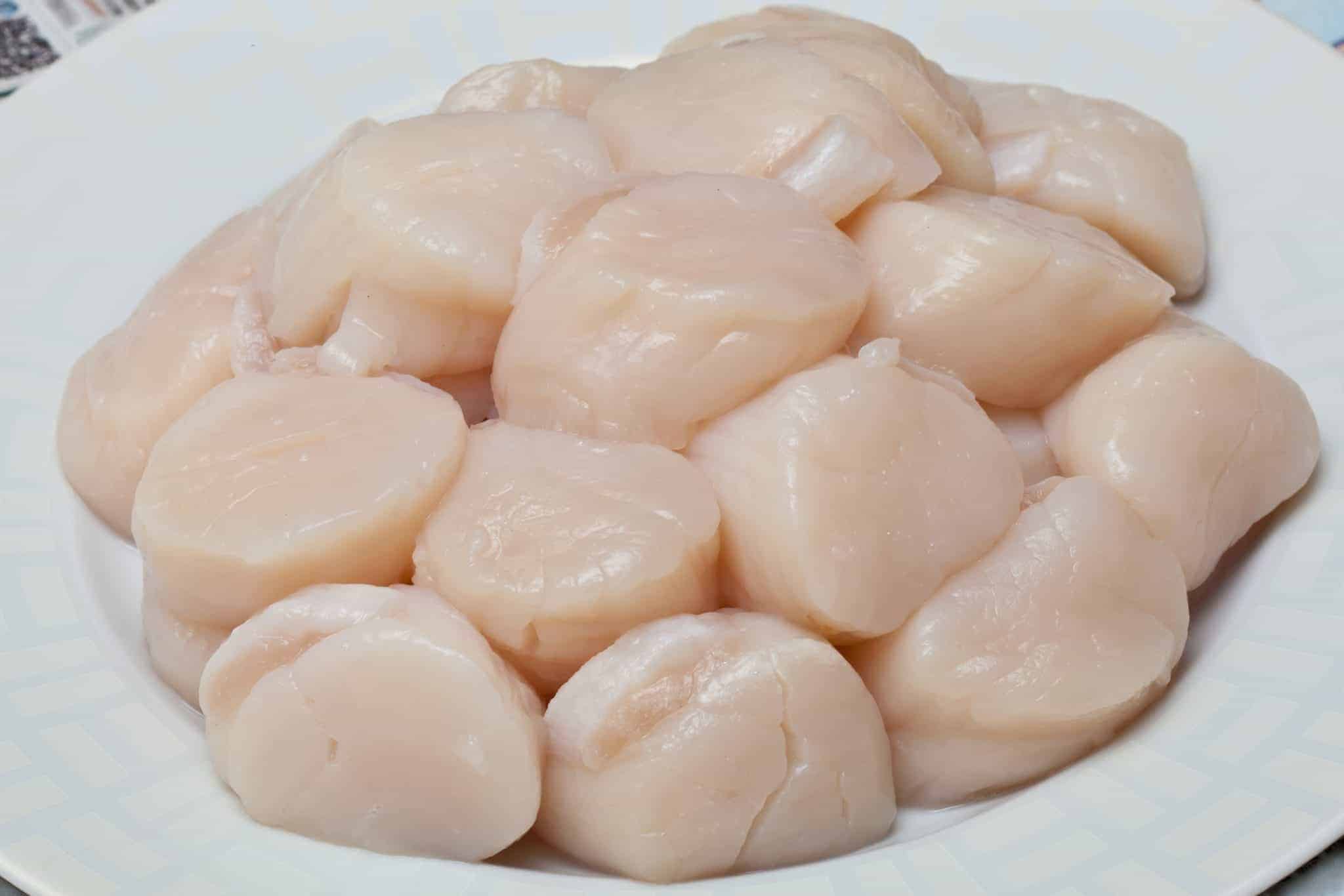 How to do you know if your scallops are wet packed or dry packed? Ask! If the person running the seafood counter doesn't know, then presume they are wet-packed. In fact, the majority of scallops are.
People who do sell dry-packed scallops know that they have the good stuff and will be proud to promote it. I've also had good luck with frozen scallops being dry, too much water would just be a gross scallop ice cube.
I buy my dry-packed scallops at the local Whole Foods. You can call around to your grocery stores to figure out who has them.
The next step is one I only recently found out about thanks to our friends over at The Food Lab and that is to further expel liquid by drying out your dry-packed scallops.
Do this by placing them on a paper towel lined plate, salting them well or leaving on a plate, uncovered, in the fridge for a few hours. It made perfect sense. We blot and salt meat to give it a nice sear, why not scallops too?
You also want to remove the small muscle on the side of the scallop. It looks like another segment, just gently tear it off with your fingers and discard it. Some might have already loosened and fallen off.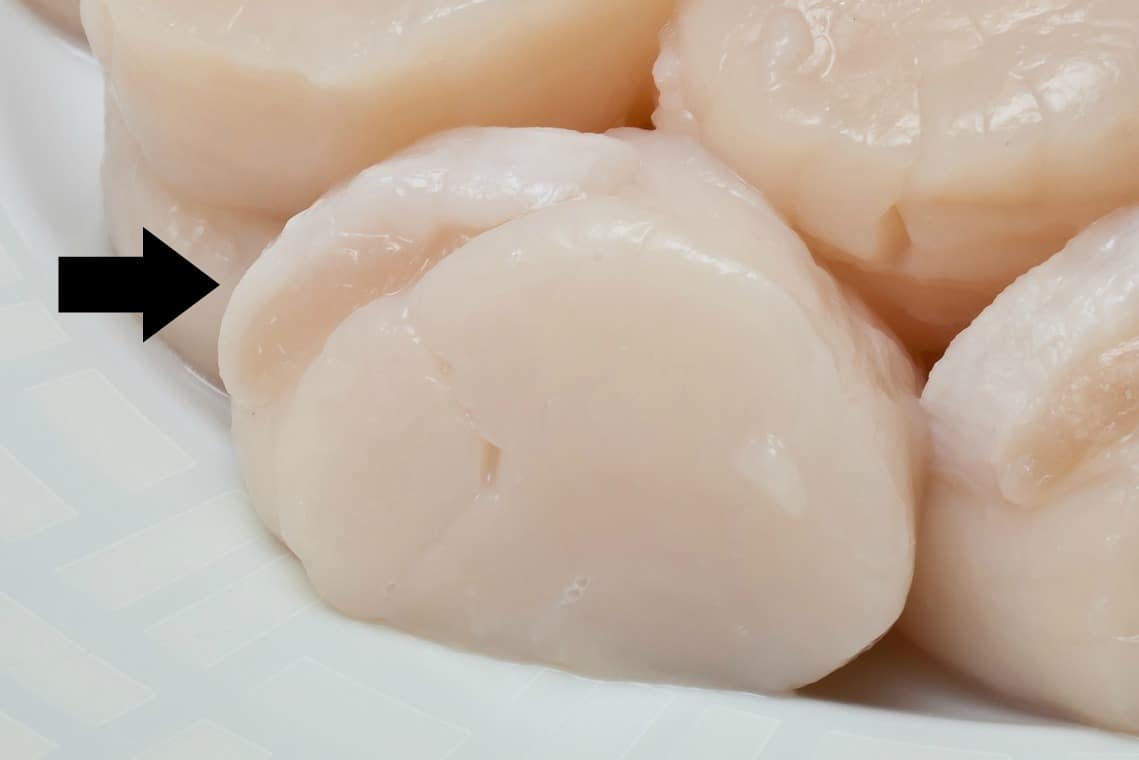 The next thing you need to make perfectly pan seared scallops is a ridiculously hot, hot, HOT pan. Like "set the fire alarms off", to the point of smoking pan. For me, that pan is a nicely seasoned cast iron skillet, but others might choose a stainless steel skillet.
Add just enough canola oil (higher smoke point) to coat the bottom of the pan and then wait for it to start smoking. At that moment, add your scallops.
Make sure your pan is large enough that they aren't crowded or touching. They need space to allow them to cook evenly and let the heat circulate around them.
After you set them down, DO NOT TOUCH. You must wait 1 1/2 to 2 minutes for that yummy, nutty crust to form. Just take a quick peek to the underbelly to check, then proceed on flipping. You'll be tempted to overcook them, but you must trust your gut here.
Repeat on the opposite side.
Overcooking scallops seems to be the biggest mistake when cooking at home. Keep in mind that the size will vary and therefore the cooking time will also vary. Looking for that nice crust will be the best indicator.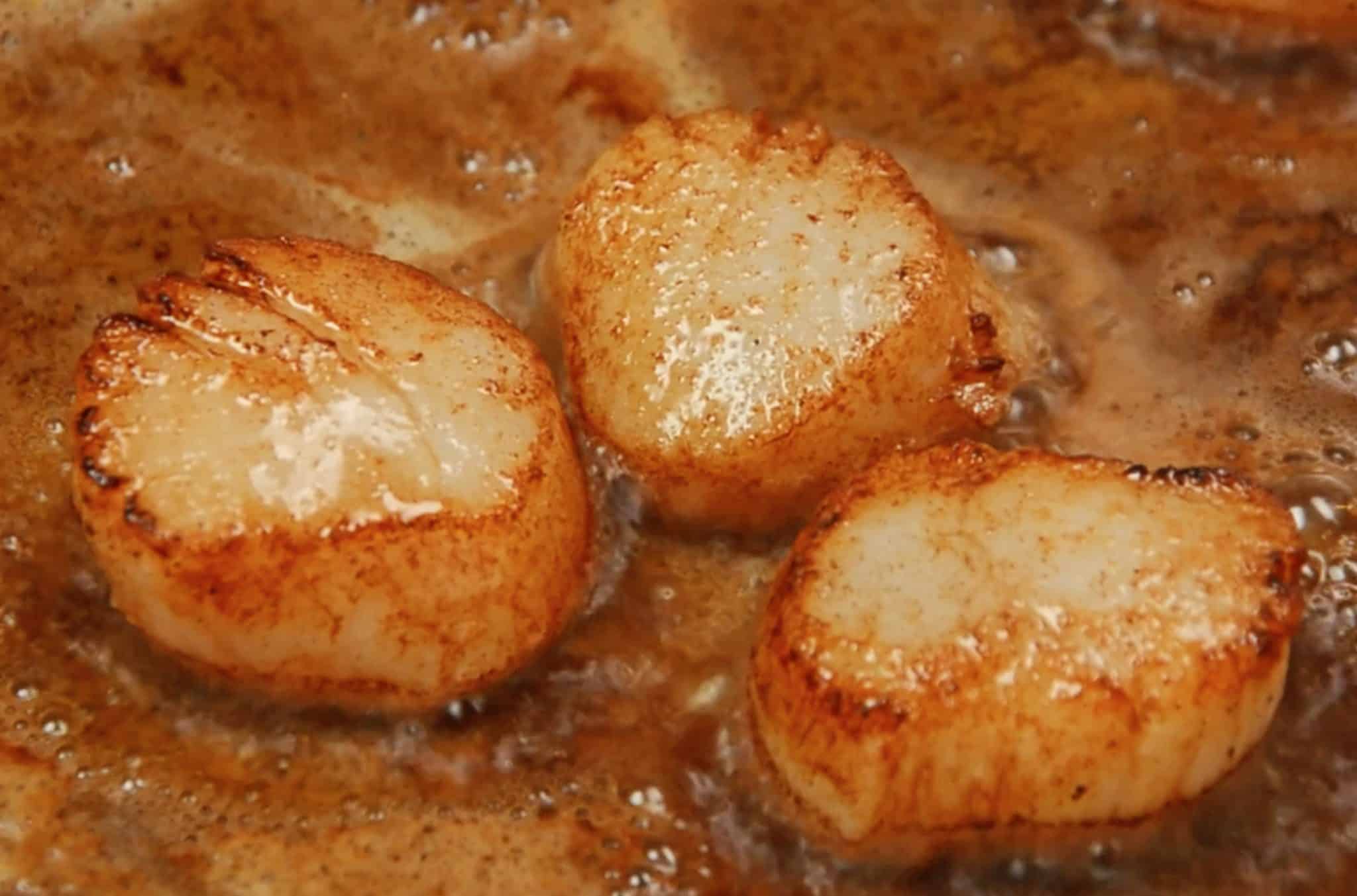 Even large scallops don't take more than 2 minutes each side. And for goodness sake, remember some people at them raw. The centers should be translucent, sweet and tender, not tough and rubbery.
When removing from the pan, place on a paper towel lined plate to remove any extra oil. Then plate and serve!
Let's review how to cook to scallops at home, the pan seared scallop method:
Buy dry-packed scallops.
Dry them further by blotting, salt or refrigeration.
Remove small muscle on the side.
Sear them in a smoking hot pan.
Do not overcook your scallops.
Allow a nice crust to form before flipping.
Do not overcrowd the pan.
Remove to a paper towel lined plate.
Serve hot.
Of course, like many kitchen skills, practice makes perfect. So find some good scallops and practice, practice, practice!