Mini Beef Wellington is a sponsored post on behalf of Certified Angus Beef ® brand, however opinions expressed are 100% my own.
This beef wellington recipe is a great starter to serve at a party or get together! Mini pieces of beef tenderloin seasoned with mushrooms, thyme, Dijon and prosciutto, all tucked into a puff pastry.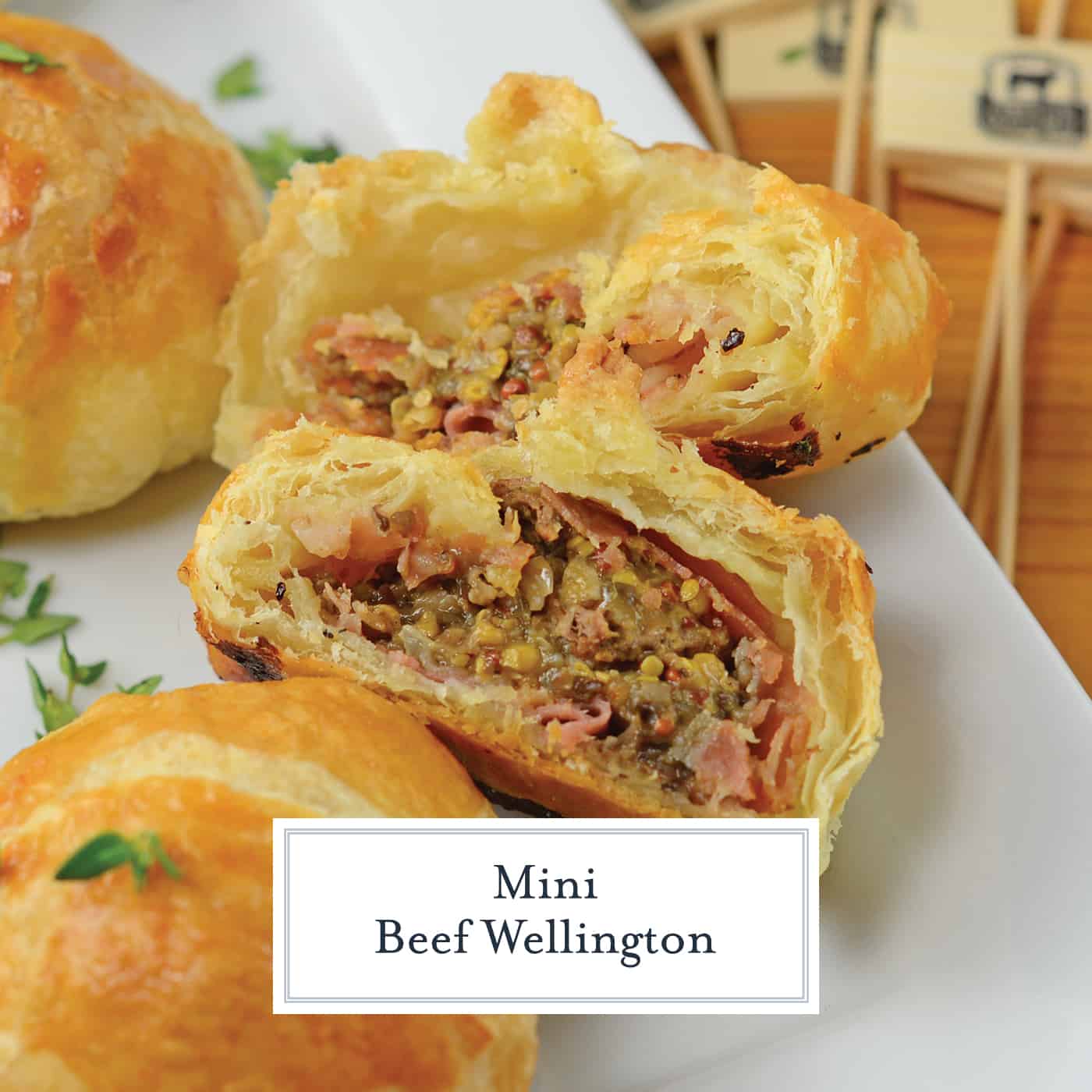 Mini Beef Wellington is one of the best party appetizers out there! Made up of tender pieces of beef tenderloin and seasonings inside flakey puff pastry!
These Beef Wellington Appetizers will keep your guests happy! They taste delicious and will not take too much time to put together!
My first encounter with Beef Wellington was a little rough, I won't lie. But I also know that as my understanding of how it works has improved, so has my ability to prepare it.
Mini Beef Wellington is an even easier version because you aren't fiddling around with a large piece of meat.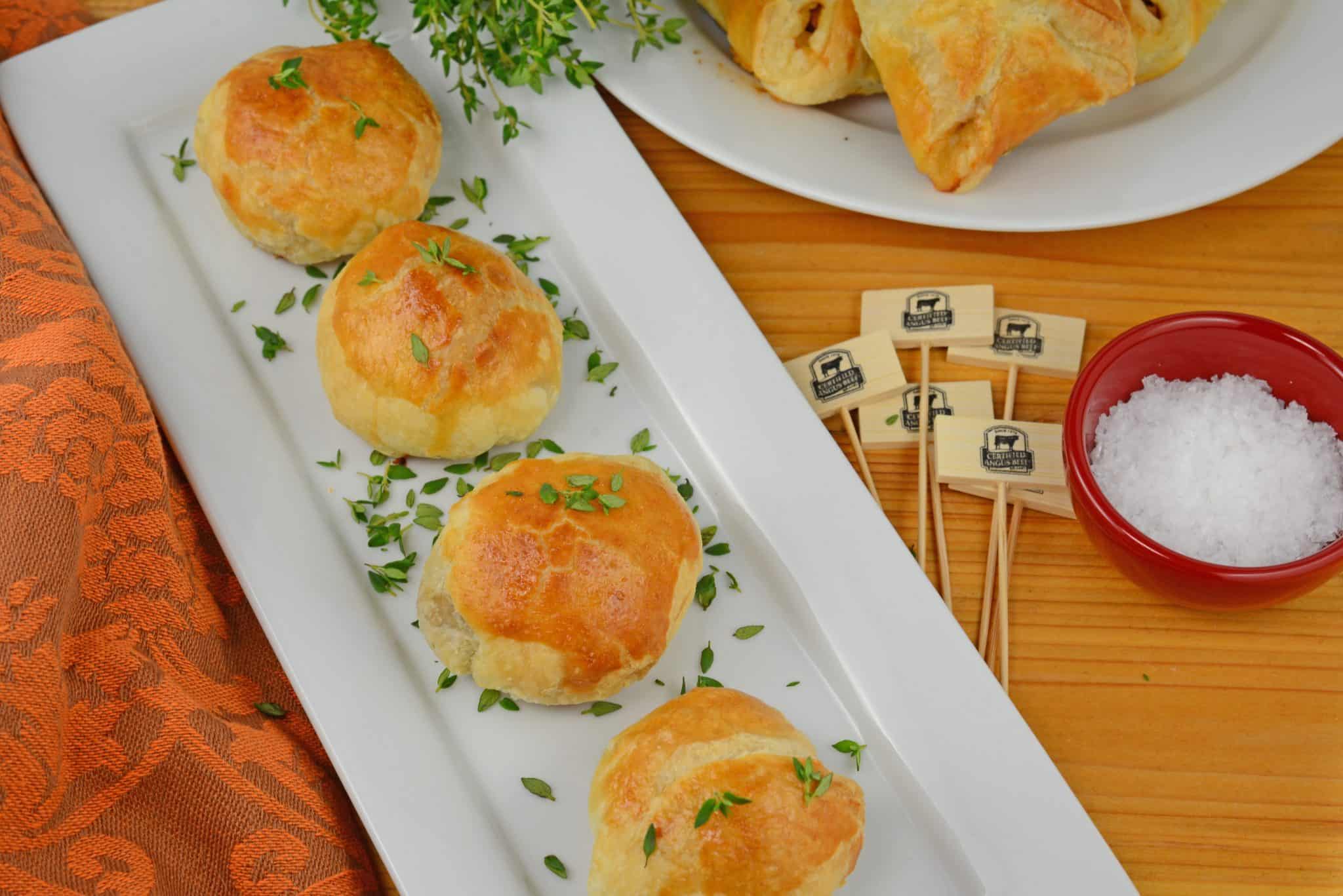 If you aren't too sure how to make beef wellington, here are a few tips to remember:
Make sure to dab dry your pieces of beef tenderloin before you start.
Sear all sides of your beef to help keep the shape and juices.
Cut your prosciutto just big enough to be able to cover your piece of beef.
Cut your puff pastry into 12 equal squares to ensure you have enough to use.
Baste with a beaten egg so you get a nice golden color when it's baked.
These are one of the best party appetizers because you can make everything ahead of time, right down to bundling them up, then just pop them in the oven when you are ready.
Mini Beef Wellington even freezes well!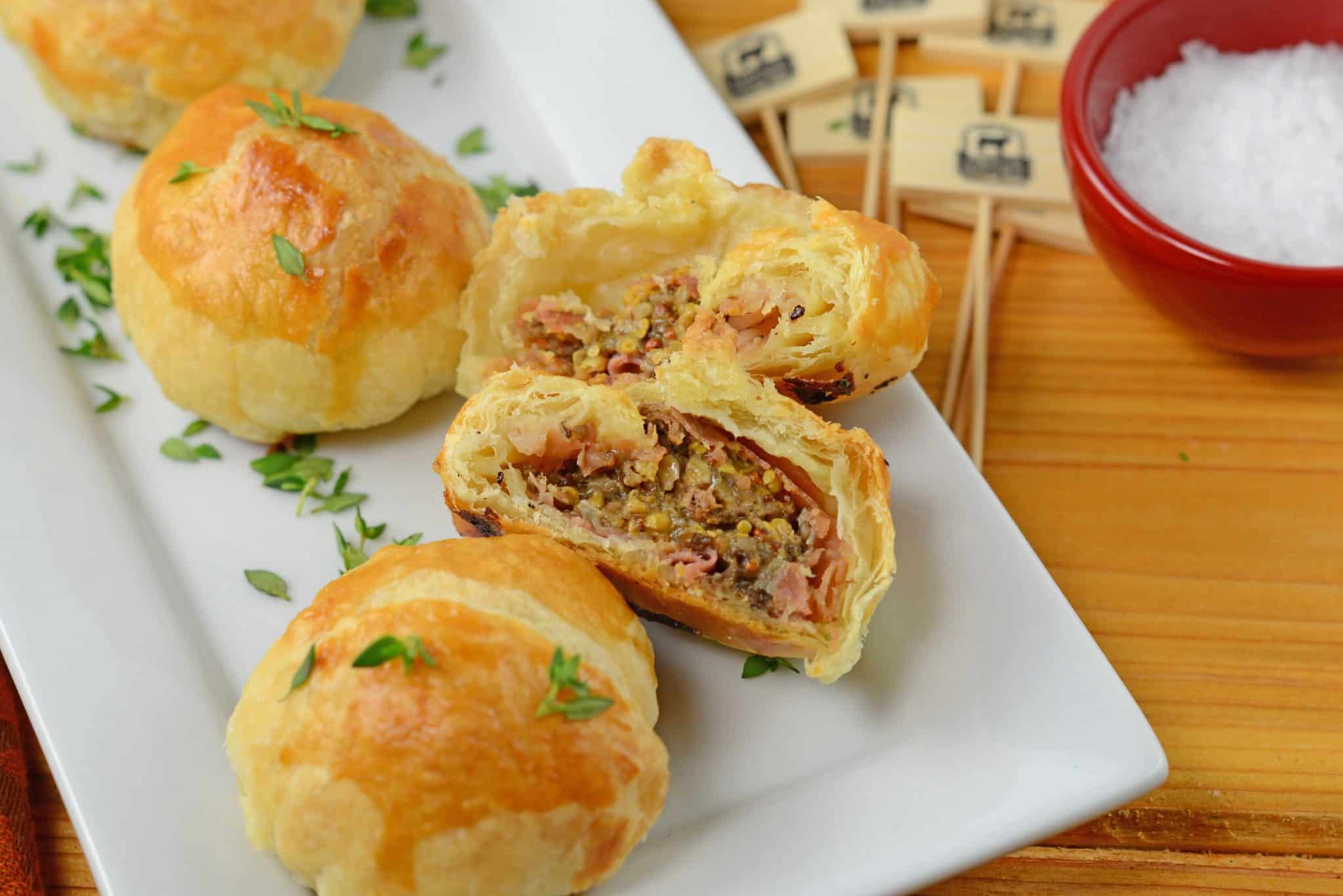 Did you know know there are two types of puff pastry? Vegetable shortening and butter based. Some claim vegetable shortening based has a funny after taste, so make sure you pick up the one that appeals to you most.
Personally, it depends on what I'm using it for. Something like Mini Beef Wellington deserves a good, buttery crust.
Make sure to read up on the "whys" of wellington before you get started!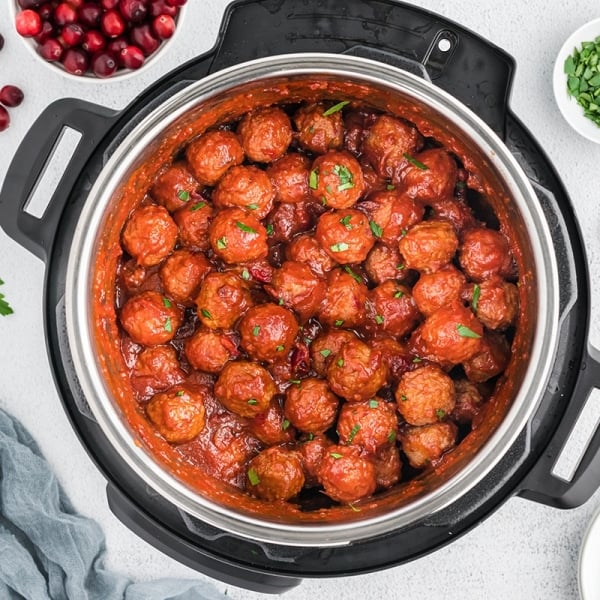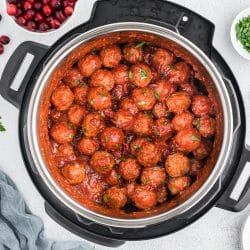 Instant Pot Cranberry Meatballs
Cranberry Chili Meatballs are always a party appetizer favorite, especially around the holidays. Party meatballs don't get easier than these Instant Pot meatballs made with cranberry sauce and sweet chili sauce. Yum!
View this recipe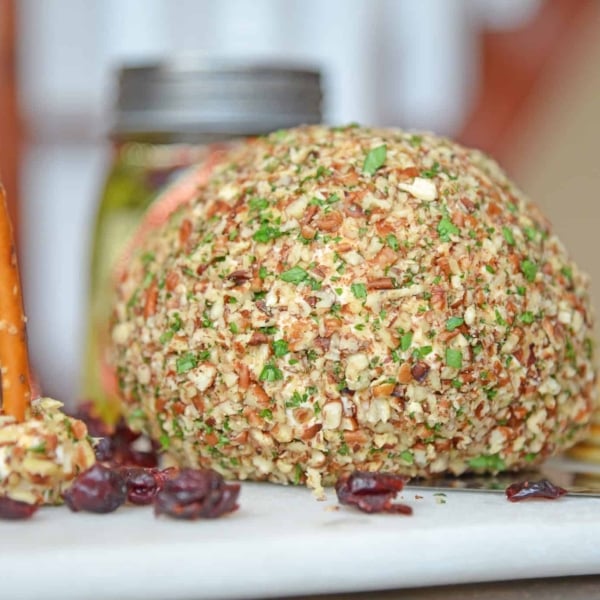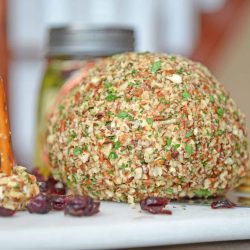 Party Cheese Ball
This cheese ball with cream cheese is a classic Party Cheese Ball recipe, made with simple ingredients. A must-make for any and all parties!
View this recipe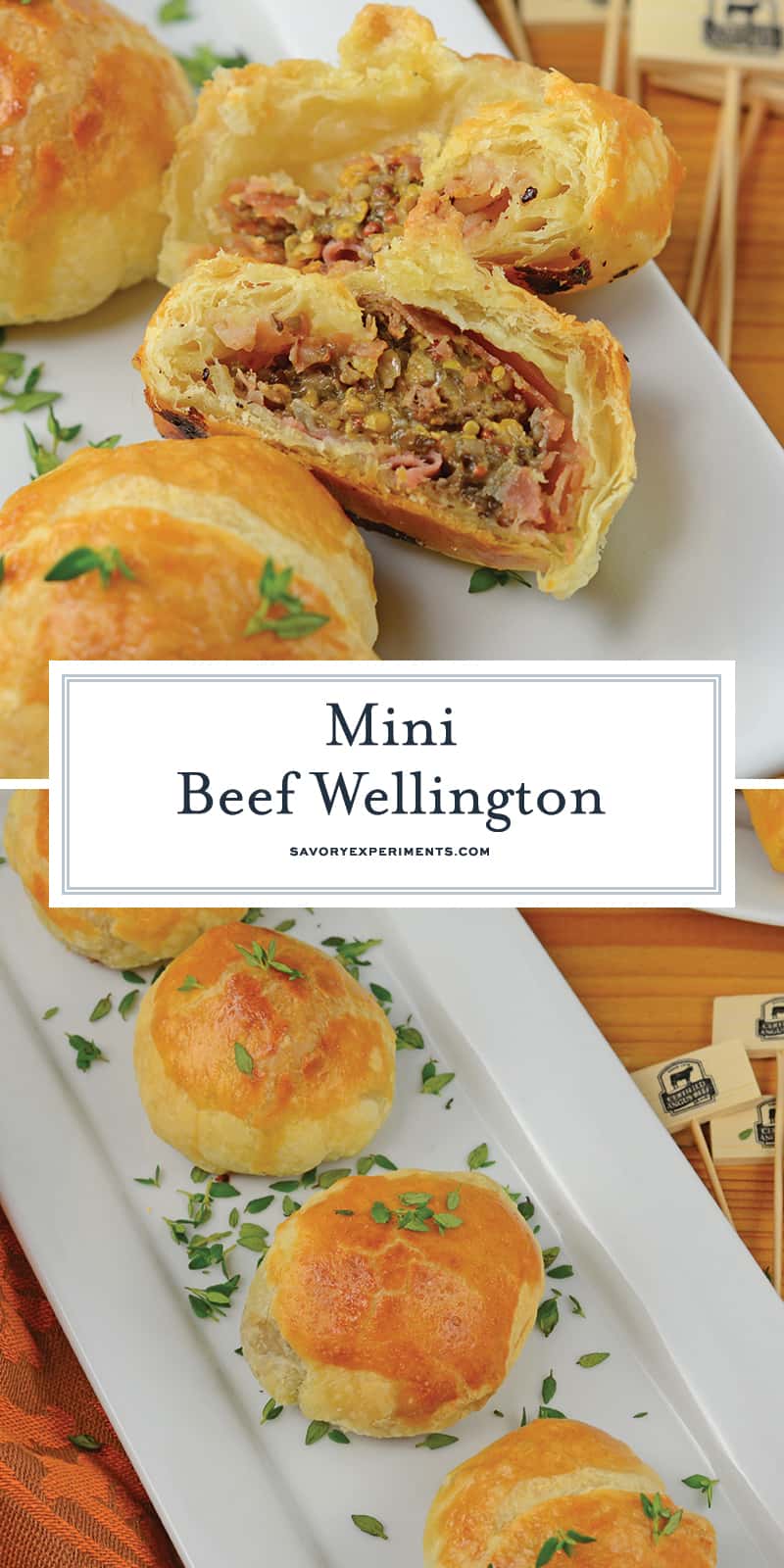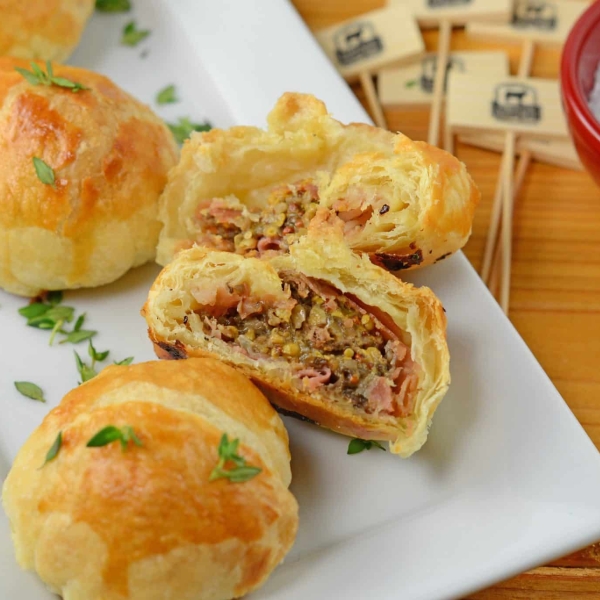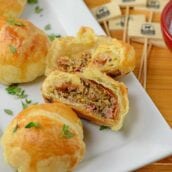 Mini Beef Wellington
Mini Beef Wellington is one of the best party appetizers out there! Mini pieces of beef tenderloin seasoned with mushrooms, thyme, Dijon and prosciutto, all tucked into puff pastry.
Instructions
Combine mushrooms, shallots, garlic thyme and a dash of fine sea salt and freshly ground pepper in a food processor. Pulse until mixture starts to become a paste.

Melt unsalted butter in a skillet over medium-high heat. Add mushroom mixture, cooking until mixture starts to soften and liquid has evaporated. Mixture should be slightly dry. Remove and allow it to cool

Dab cut pieces of beef dry. Heat extra virgin olive oil over high heat in a large skillet. Add beef and sear all sides. Do not crowd the pan, work in batches if you need to. Remove to a paper towel lined plate and allow to cool.

Cut prosciutto slices into smaller pieces, just enough to wrap each piece of beef tenderloin. On each piece, place a dab of coarse Dijon mustard and the mushroom mixture, then a piece of beef, wrap. Continue with all pieces

Preheat oven to 400 degrees and line a baking sheet with parchment paper.

Unroll defrosted puff pastry, continue to roll on a dry surface until 16×9 inches. Cut into 12 equal squares. Place a piece of rolled beef in the center of each. wrap up, securely the edges. Place each, seam down, on a parchment lined baking sheet. Continue with all pieces.

Baste tops with lightly beaten eggs. Bake for 12-14 minutes or until tops are lightly browned. Remove and allow to cool slightly before serving. Puff pastry is best served same day.

If you've tried this recipe, come back and let us know how it was!
Nutrition
Calories:
129
kcal
,
Carbohydrates:
4
g
,
Protein:
5
g
,
Fat:
9
g
,
Saturated Fat:
3
g
,
Cholesterol:
29
mg
,
Sodium:
67
mg
,
Potassium:
80
mg
,
Vitamin A:
35
IU
,
Vitamin C:
0.2
mg
,
Calcium:
5
mg
,
Iron:
0.8
mg