Who doesn't appreciate a good baked ziti recipe?! I know I do!
This Baked Ziti Pie is a great way to turn your typical baked ziti casserole into a new and improved recipe. Serve with a starter of Carrabba's Bread Dip and Chewy Focaccia Bread or a nice green salad for a full meal.
Don't forget dessert, like Tiramisu cups. OK, I am getting ahead of myself…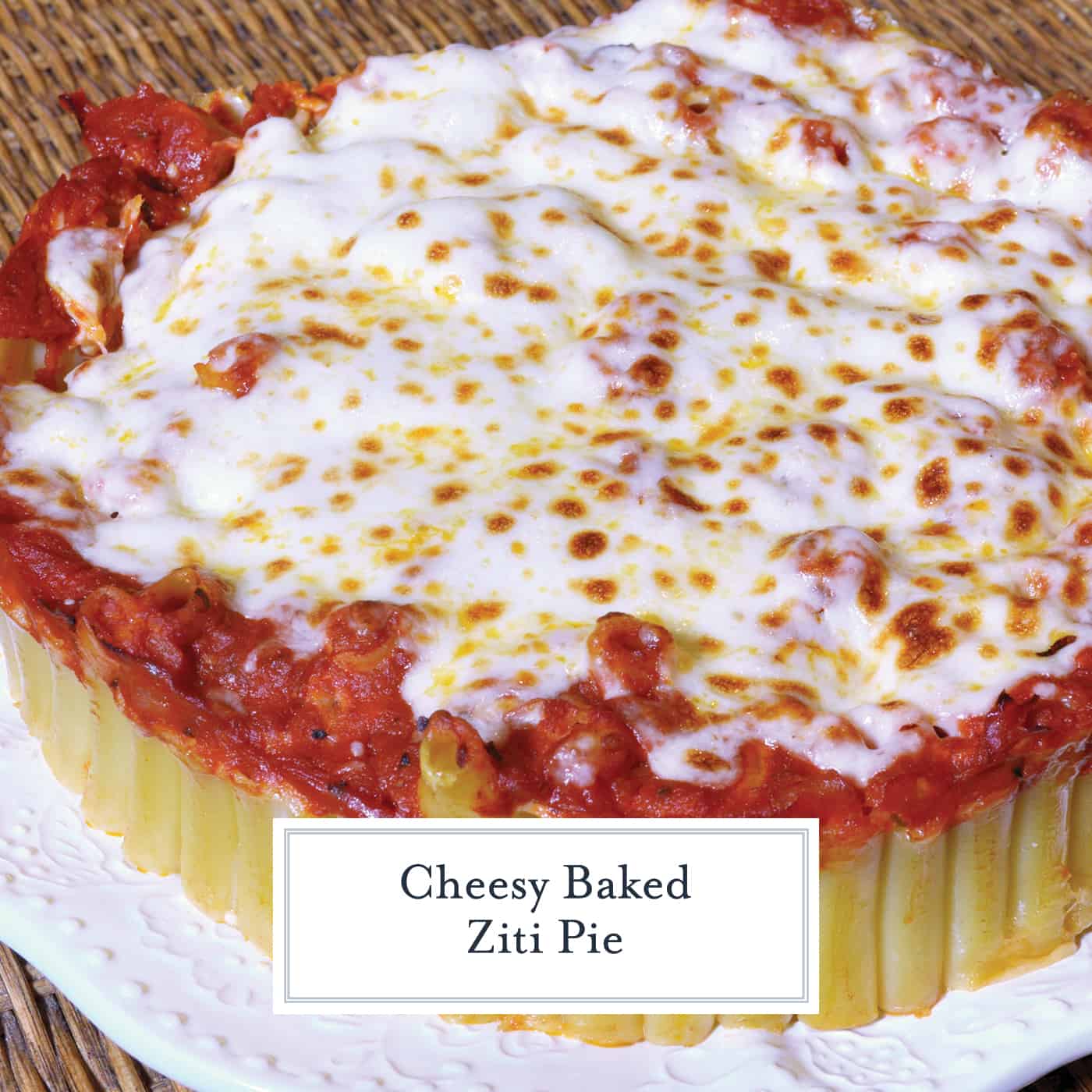 Baked Ziti Pie is a new twist on an old classic. Ziti smothered in marinara and cheese, but in pie form! Make with a side of Italian sausage or meatballs.
Baked Ziti Pie is baked ziti for a type "A" or slightly OCD personality. Not saying that is me or anything, ahem, ahem. Baked Ziti Pie takes a little bit more time to patiently stack individual ropes of pasta, but man it looks so darn cool!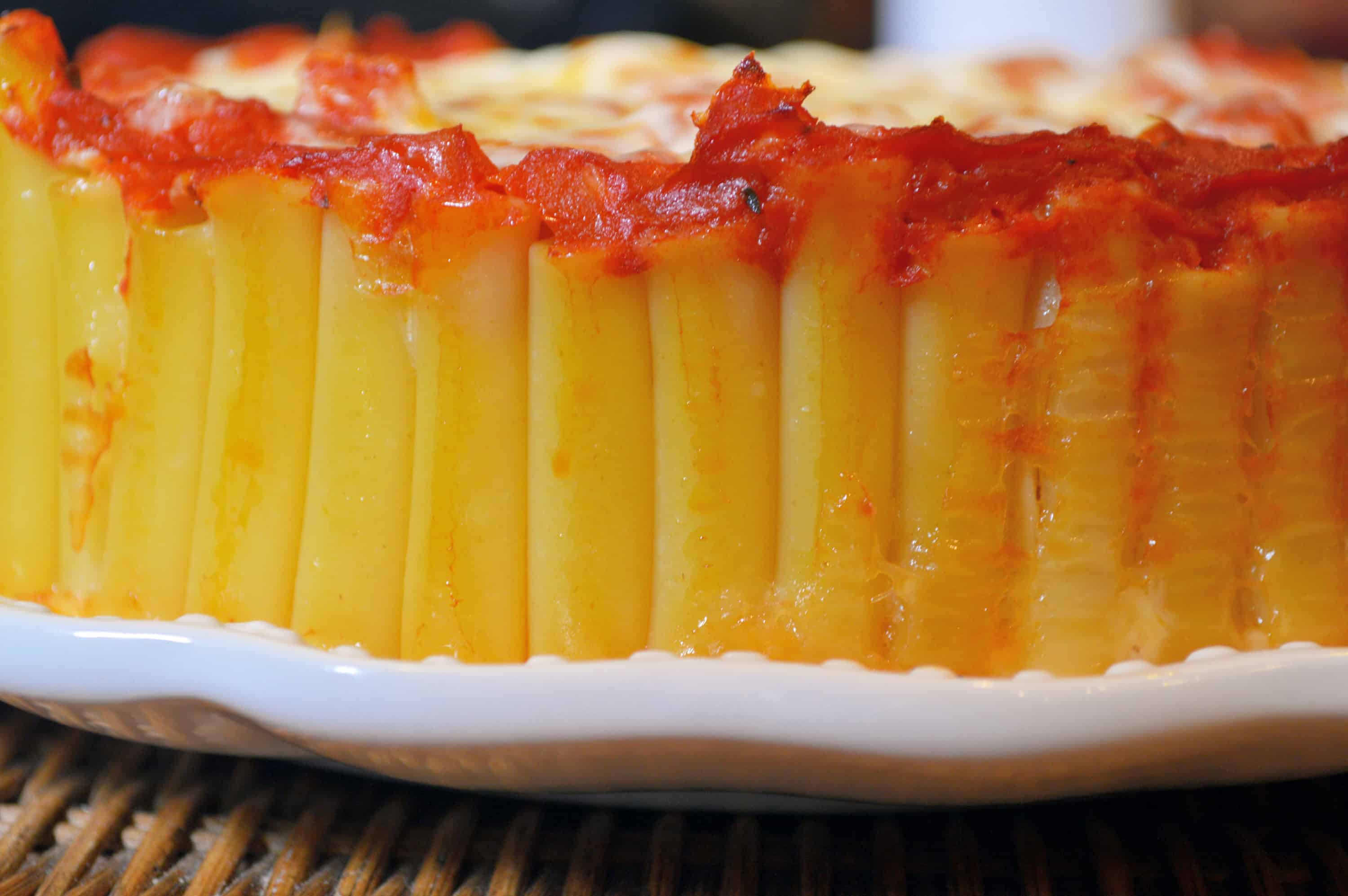 Ziti pasta pie is like a rigatoni pie, except with ziti. Rigatoni are larger in diameter than ziti, so I find it more challenging to get a rigatoni pie to stand after being released from a springform pan. Ziti, smaller in diameter, tends to work better.
The preparation is actually pretty simple, just make sure you put something interesting on TV before you get started and the time will fly by! You can even make it ahead and bake right before serving.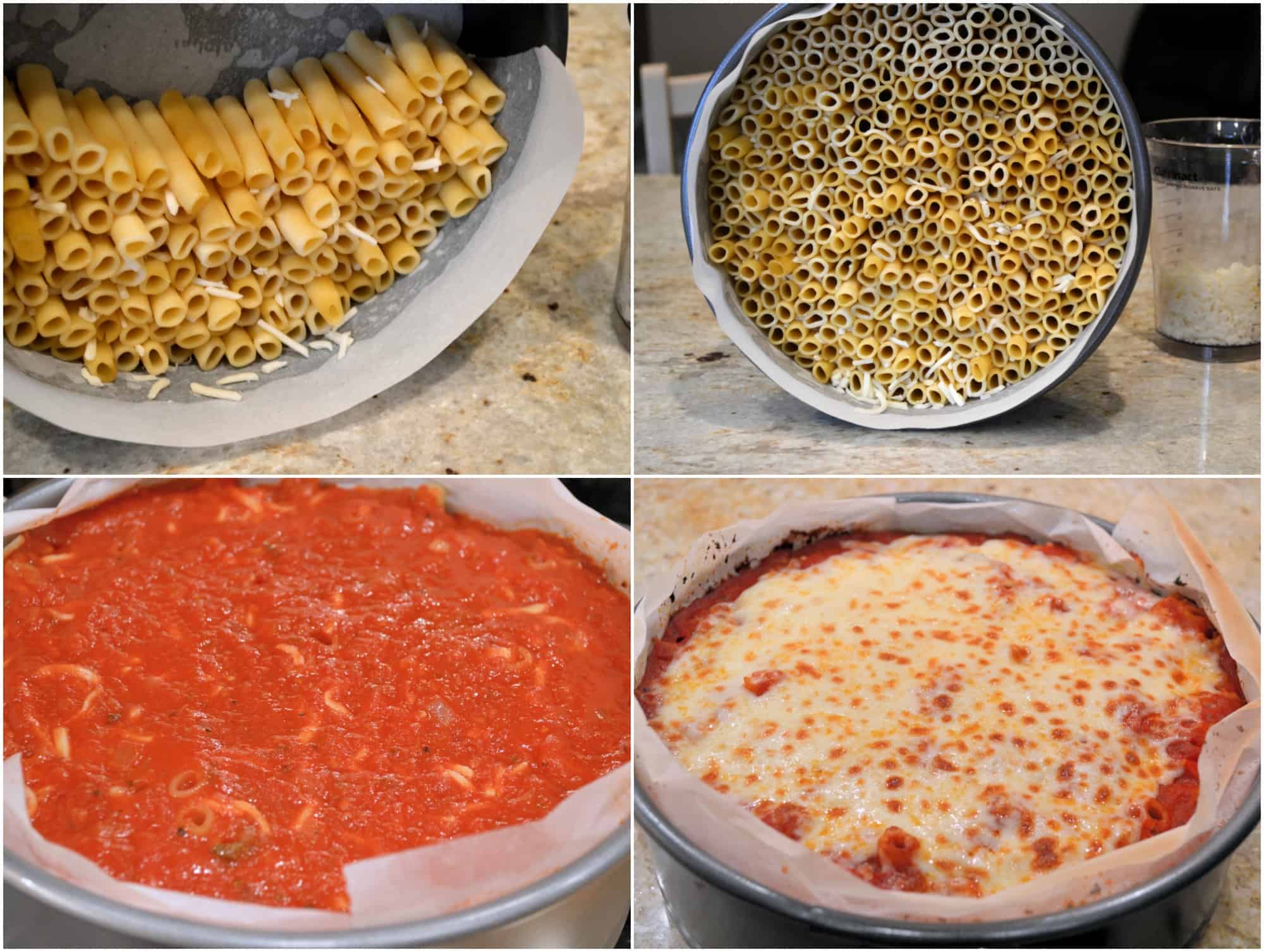 If you aren't too sure how to make baked ziti, then this is the perfect recipe to follow! I show you step by step how to make the perfect Baked Ziti Pie. At first glance this recipe looks a bit more complicated than simple, but I'm telling you it's well worth the time and effort!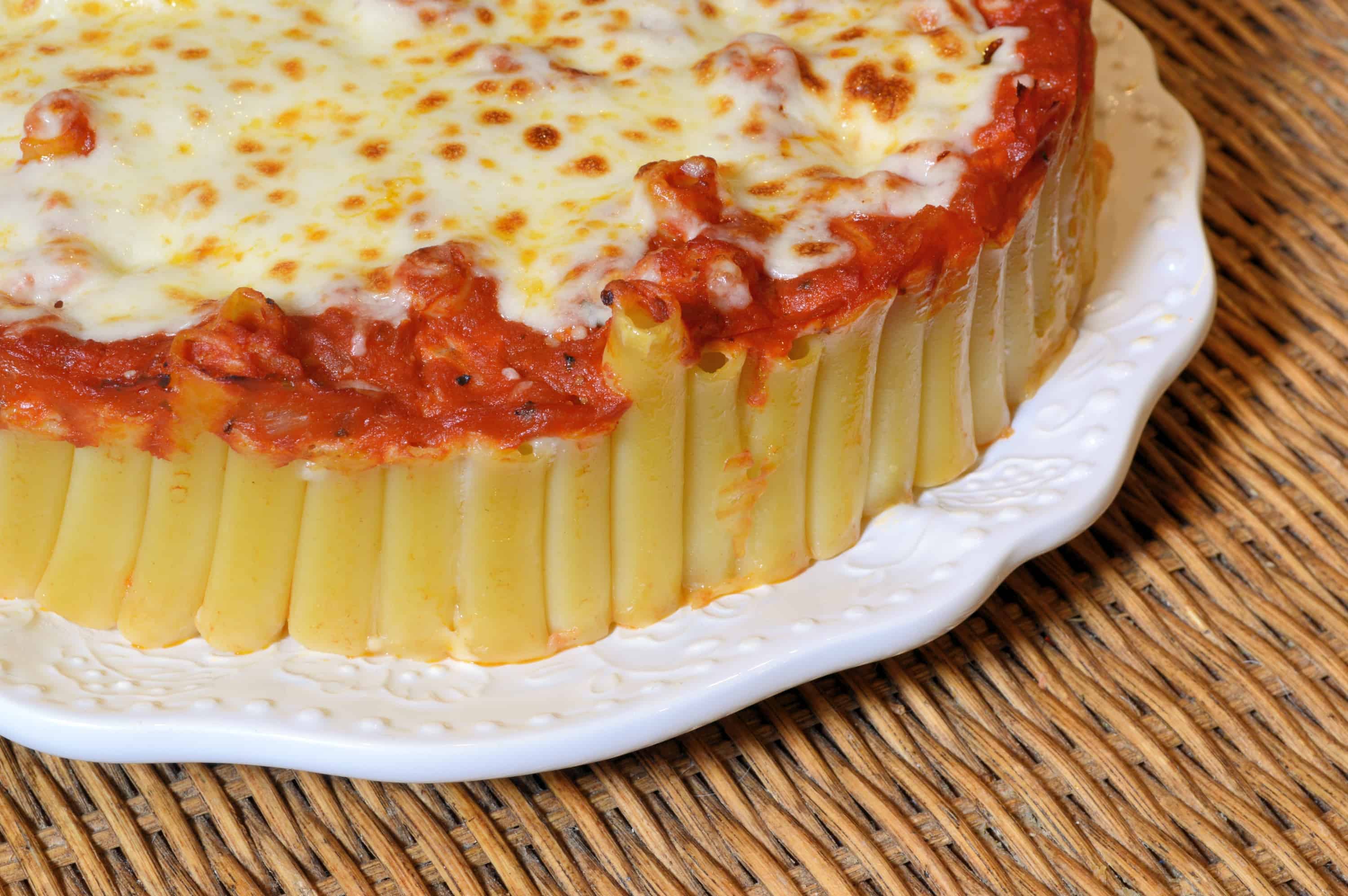 Although it looks small, it is a full pound of pasta and will feed 4-6 people as a side dish. Make meatballs or Italian sausage on the side and serve as the main meal.
Tricks to keep your Baked Ziti Pie intact:
Do not over sauce. Instead, serve sauce on the side. Sauce will weigh down the cheese (glue).
Use plenty of the glue (cheese).
Don't eat the pasta while you place it in the cake pan. My husband came along and swiped a fist full. He later had to make an extra trip to the grocery store because you will need every little piece in that one pound box.
VERY carefully remove Baked Ziti Pie from the spring form pan and use pot holders. It can get slippery and it is very hot!
If you liked this baked ziti pasta pie recipe, you'll probably also love these easy pasta dishes: