Who doesn't appreciate a good baked ziti recipe?! I know I do!
This Baked Ziti Pie is a great way to turn your typical baked ziti casserole into a new and improved recipe. Serve with a starter of Carrabba's Bread Dip and Chewy Focaccia Bread or a nice green salad for a full meal.
Don't forget dessert, like Tiramisu cups. OK, I am getting ahead of myself…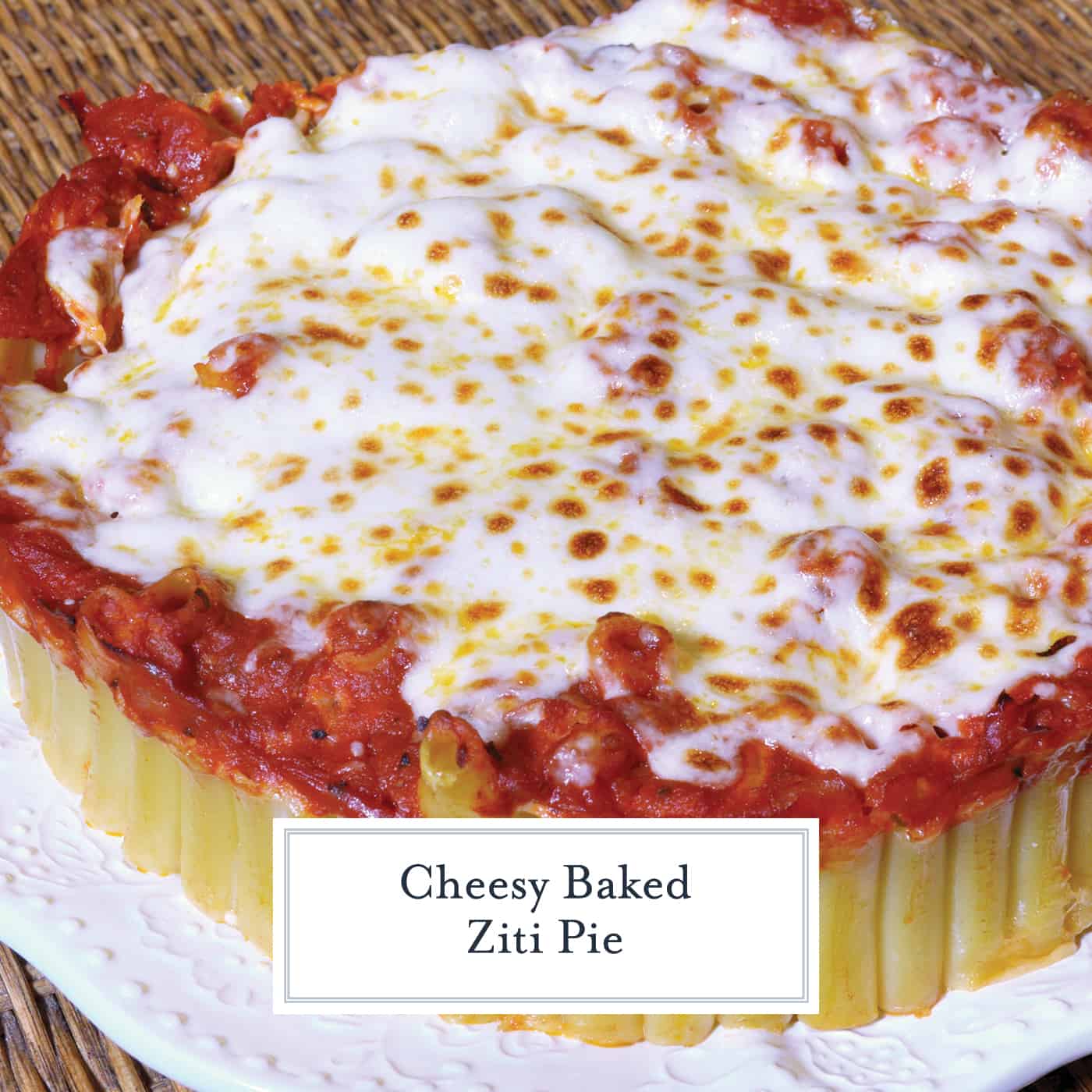 Baked Ziti Pie is a new twist on an old classic. Ziti smothered in marinara and cheese, but in pie form! Make with a side of Italian sausage or meatballs.
Baked Ziti Pie is baked ziti for a type "A" or slightly OCD personality. Not saying that is me or anything, ahem, ahem. Baked Ziti Pie takes a little bit more time to patiently stack individual ropes of pasta, but man it looks so darn cool!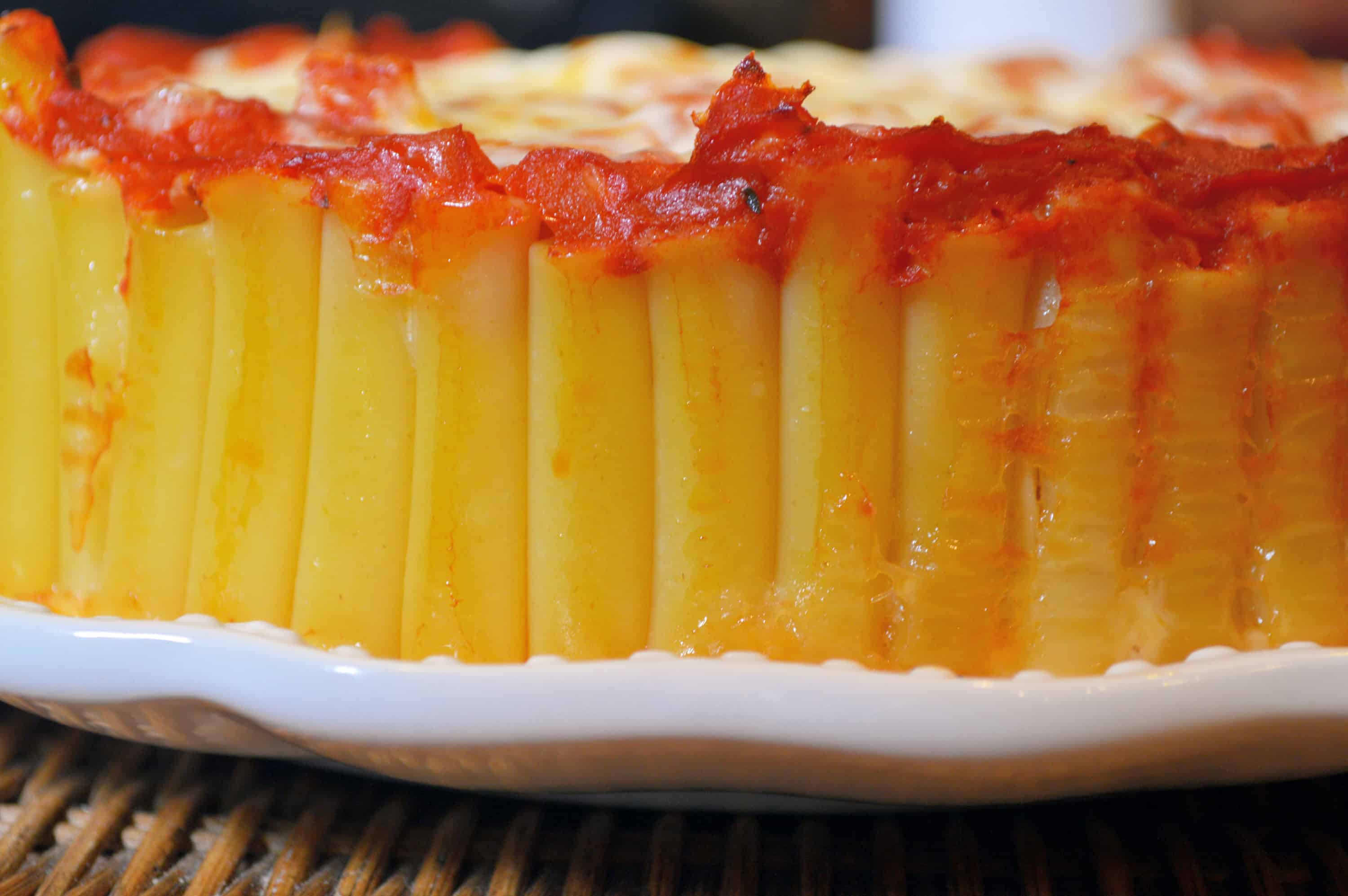 Ziti pasta pie is like a rigatoni pie, except with ziti. Rigatoni are larger in diameter than ziti, so I find it more challenging to get a rigatoni pie to stand after being released from a springform pan. Ziti, smaller in diameter, tends to work better.
The preparation is actually pretty simple, just make sure you put something interesting on TV before you get started and the time will fly by! You can even make it ahead and bake right before serving.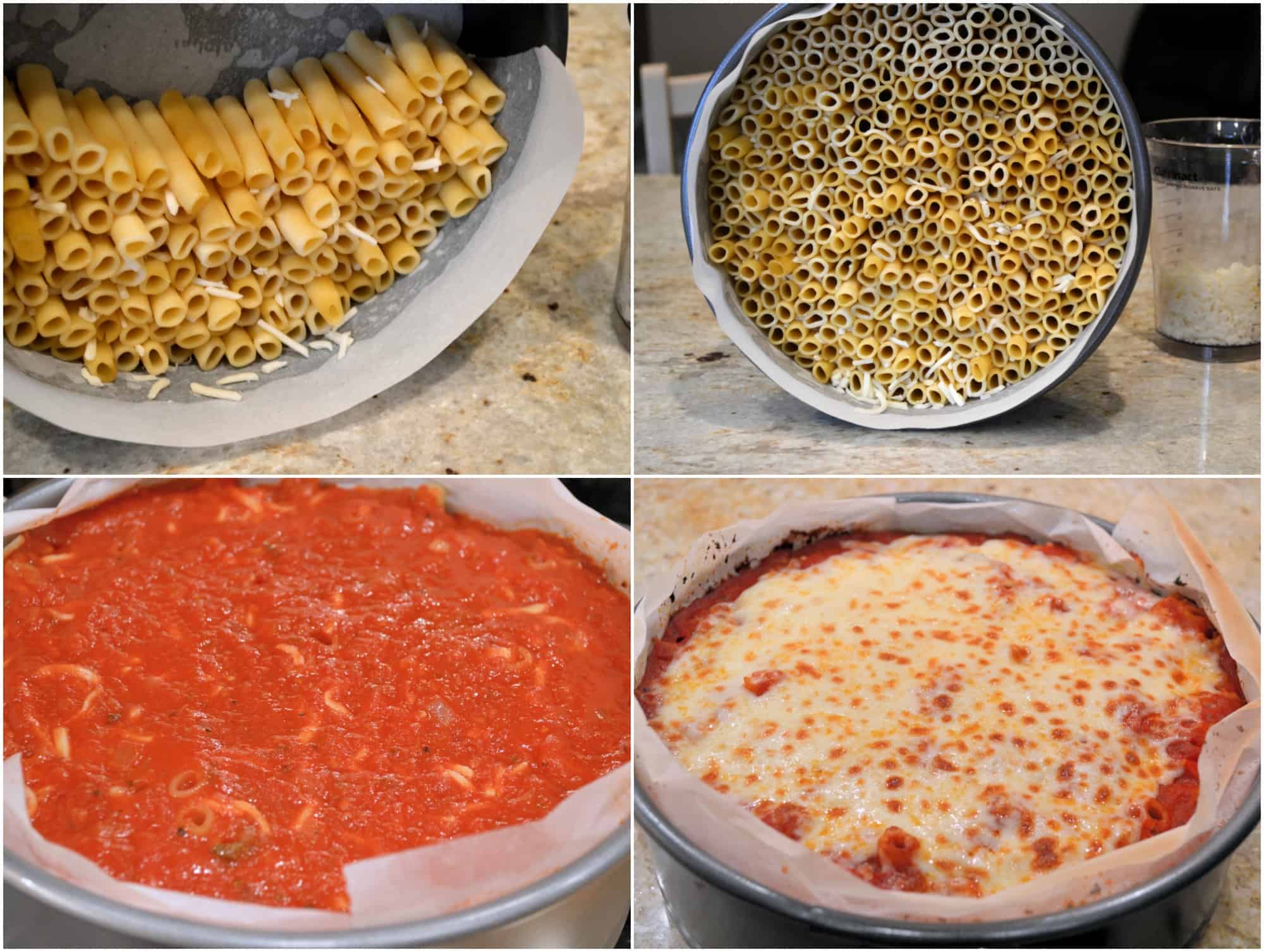 If you aren't too sure how to make baked ziti, then this is the perfect recipe to follow! I show you step by step how to make the perfect Baked Ziti Pie. At first glance this recipe looks a bit more complicated than simple, but I'm telling you it's well worth the time and effort!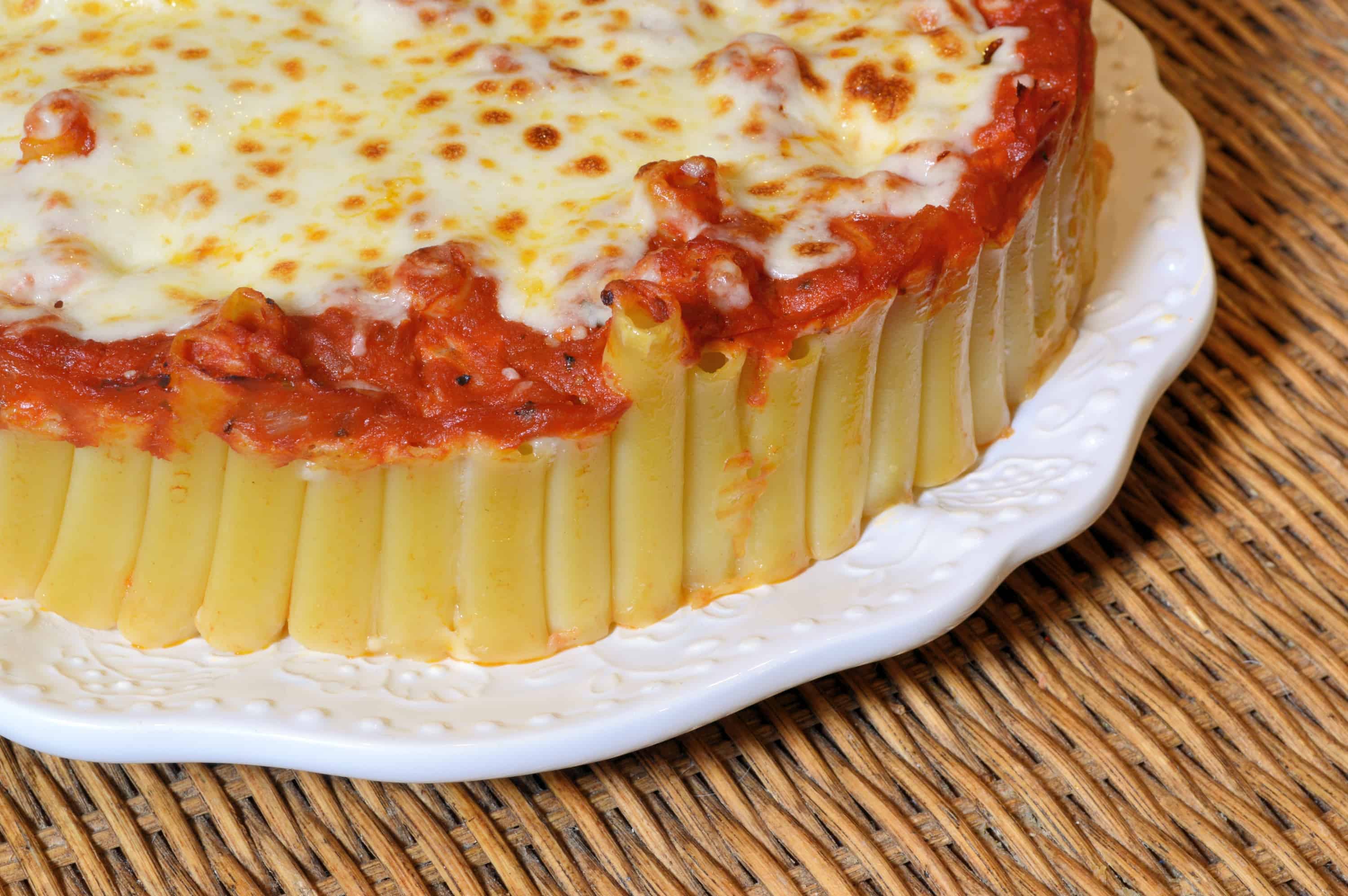 Although it looks small, it is a full pound of pasta and will feed 4-6 people as a side dish. Make meatballs or Italian sausage on the side and serve as the main meal.
Tricks to keep your Baked Ziti Pie intact:
Do not over sauce. Instead, serve sauce on the side. Sauce will weigh down the cheese (glue).
Use plenty of the glue (cheese).
Don't eat the pasta while you place it in the cake pan. My husband came along and swiped a fist full. He later had to make an extra trip to the grocery store because you will need every little piece in that one pound box.
VERY carefully remove Baked Ziti Pie from the spring form pan and use pot holders. It can get slippery and it is very hot!
If you liked this baked ziti pasta pie recipe, you'll probably also love these easy pasta dishes:
Squid Ink Pasta with White Wine Cream Sauce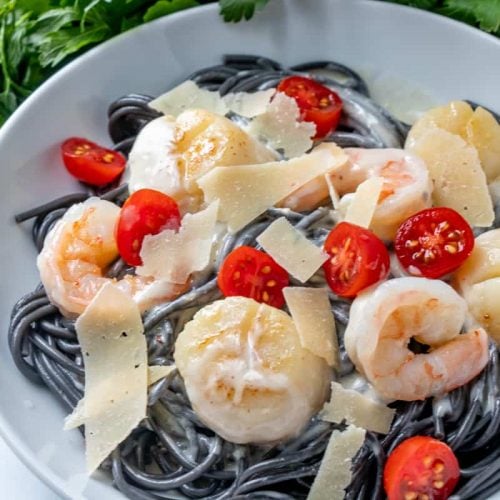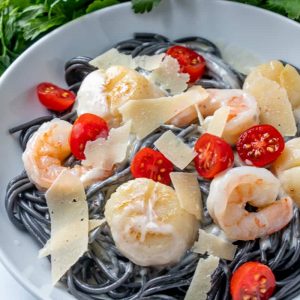 Squid Ink Pasta with White Wine Cream Sauce Recipe is an elegant dish that is easy to prepare. Wow, your diners with this striking dish.
Veal Ragù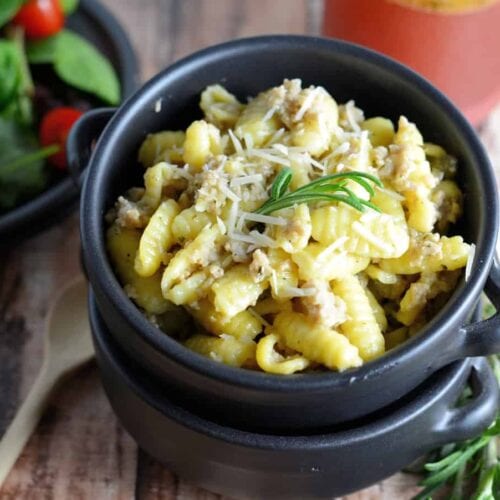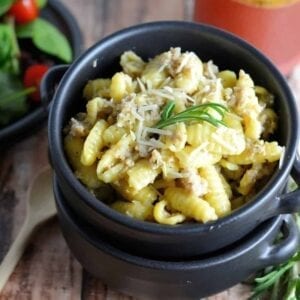 Veal Ragù Recipe- Veal, Capers and White Wine make a rich ragù, pair with your favorite pasta. Not into veal? Use another ground meat!
Pasta and Peas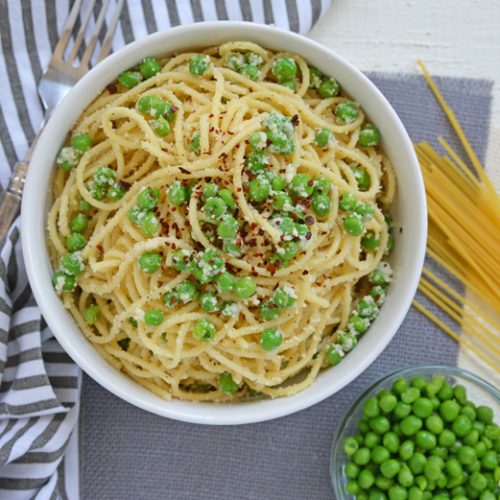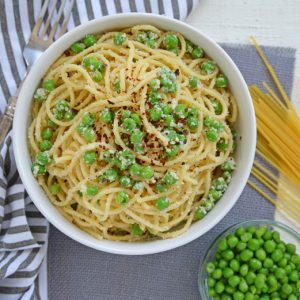 Pasta and Peas is an easy pasta recipe that the whole family will love. Only one pot and 10 ingredients to a family friendly meal!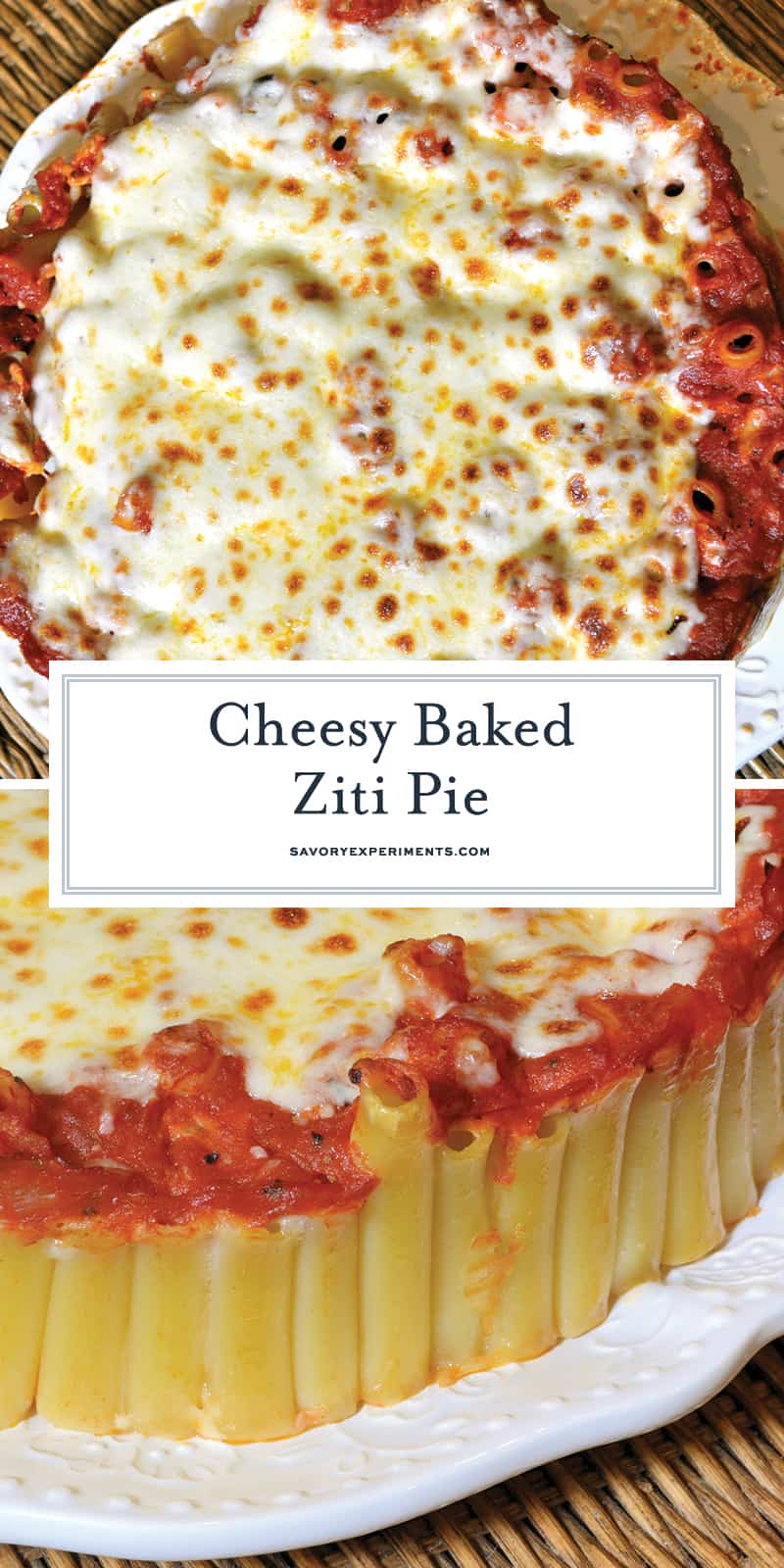 CONNECT WITH SAVORY EXPERIMENTS!

Be sure to follow me on social media, so you never miss a post!

Facebook | Twitter | Youtube
Pinterest | Instagram
Get our FREE 8 Day E-Course on How to Be a Better Home Cook. Sign up HERE!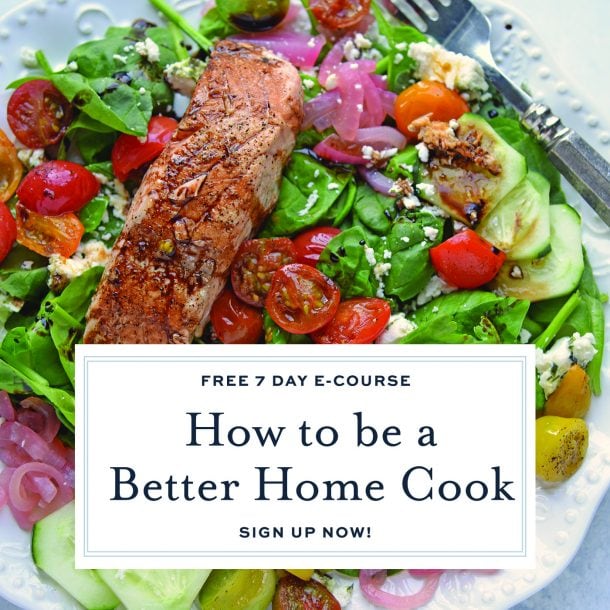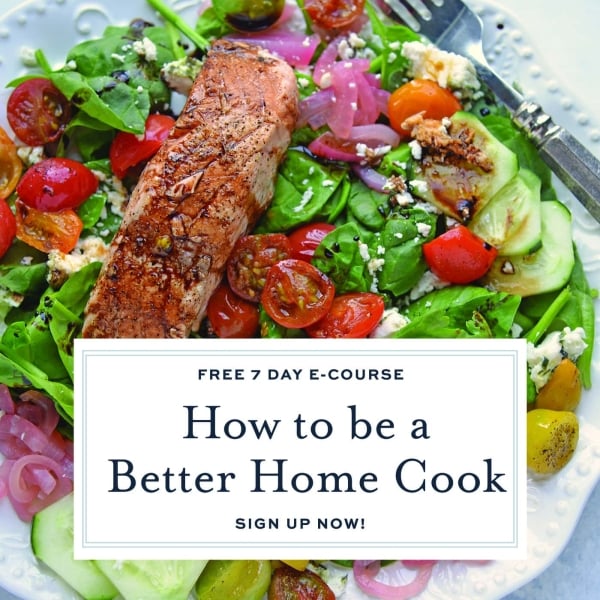 Baked Ziti Pie
Baked Ziti Pie is a new twist on an old classic. Ziti smothered in marinara and cheese, but in pie form! Make with a side of Italian sausage or meatballs.
Instructions
Cook raw ziti according to package directions with a generous dash of salt. Cook to "al dente" or just slightly underdone because they will cook a little bit more in the oven. Drain well and place in the refrigerator for 1 hour. This gives the pasta time to firm up and for any residual water to evaporate or drain.

While pasta is chilling, line a 9-inch spring form pan with parchment paper, bottom and sides. Spray all sides generously with cooking spray.

Preheat oven to 350 degrees. Remove pasta from the fridge and place cheese in a bowl near by. Prop spring form pan on its side. If you place the springs on the bottom it will stabilize the pan. Start with a few shreds of cheese and then start lining the pan with ziti pieces. After every other layer, sprinkle just a few shreds of cheese to help bind them together. Remember, the cheese is the "glue". Continue this process until the pan is all the way filled.

If you have any ziti strands remaining, find spaces where they aren't fitting so snug. In order for Baked Ziti Pie to work they need to be fitted together quite tight.

Fill any other holes with cheese. I even went as far as placing a shred of cheese inside the majority of the ziti ropes. Top with 1/2 cup sauce, tap the pan to get sauce into the crevices. Sprinkle with remaining cheese. Finish your Baked Ziti Pie with Italian seasoning and black pepper.

Place Baked Ziti Pie into the oven for 15-20 minutes or until cheese topping is bubbling and browned.

Carefully remove and allow to sit for 10 minutes.

This is the tricky part- getting the pie OUT of the spring form pan. The challenge is that you can't flip it over because the ziti ropes are not uniform lengths. You are forced to very carefully push the pie upwards and slide onto a waiting serving patter. Careful- it is HOT!

Garnish with finely shredded Parmesan cheese and serve with heated remaining jarred sauce on the side. Enjoy your Baked Ziti Pie!

If you've tried this recipe, come back and let us know how you liked it!
Nutrition
Calories:
635
kcal
|
Carbohydrates:
95
g
|
Protein:
29
g
|
Fat:
14
g
|
Saturated Fat:
7
g
|
Cholesterol:
44
mg
|
Sodium:
1255
mg
|
Potassium:
871
mg
|
Fiber:
6
g
|
Sugar:
10
g
|
Vitamin A:
1135
IU
|
Vitamin C:
11.9
mg
|
Calcium:
348
mg
|
Iron:
3.8
mg