The first time I had Tortilla Espanola was on a girls trip to Turks and Caicos. We rented a large beach house, Real Housewives style, but sans the private chef. Instead, we all took turns cooking meals.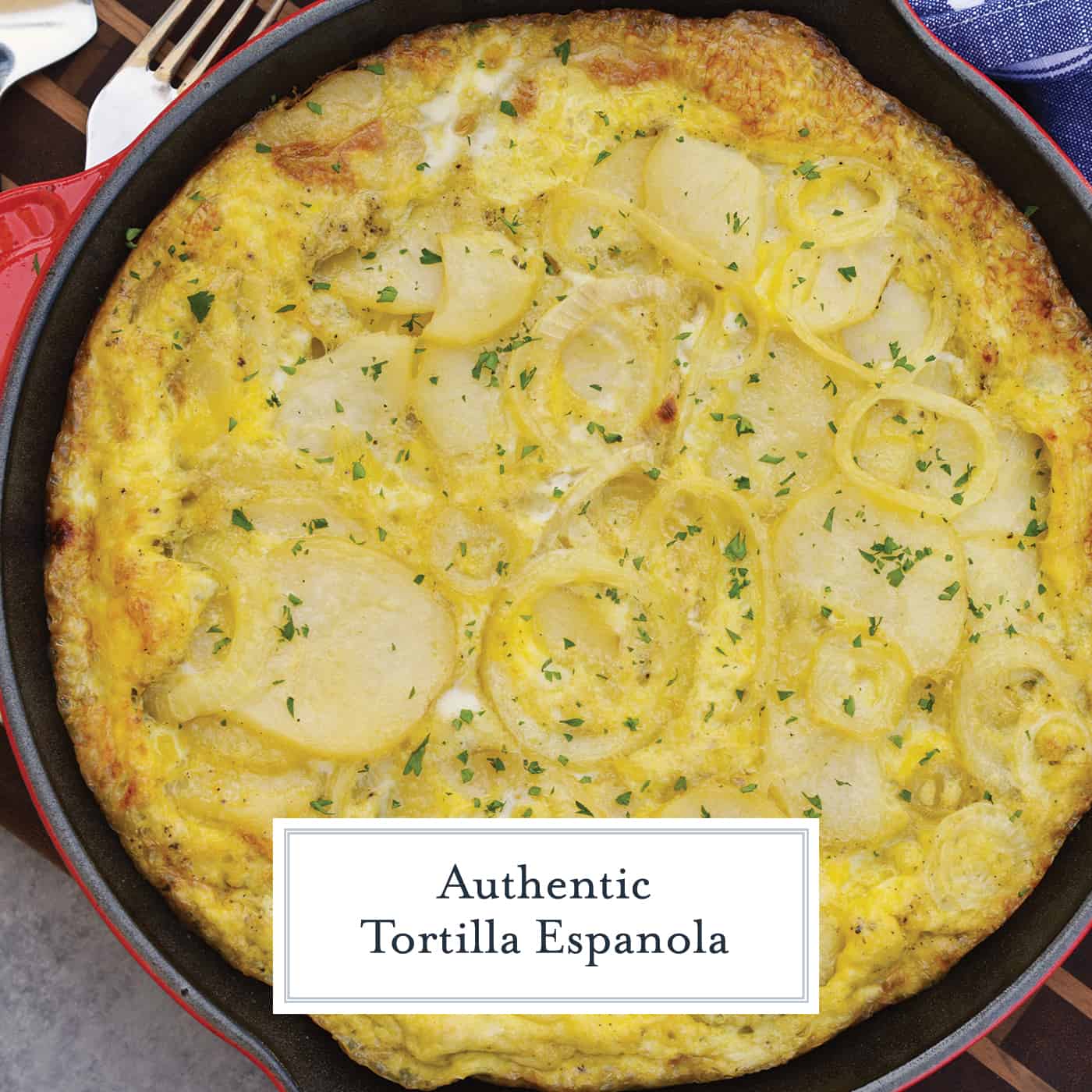 Tortilla Espanola, also known as Spanish Tortilla or Potato Tortilla, is a Spanish egg dish made with fried potatoes, onions and cheese.
One friend's mother-in-law is from Spain and makes Tortilla Espanola all the time, she thought it would be a great dish to prepare for this house full of foodies.
I remember her being in the kitchen mumbling under her breath to a vat of frying potatoes. I thought to myself "how hard can this be? It's basically a frittata."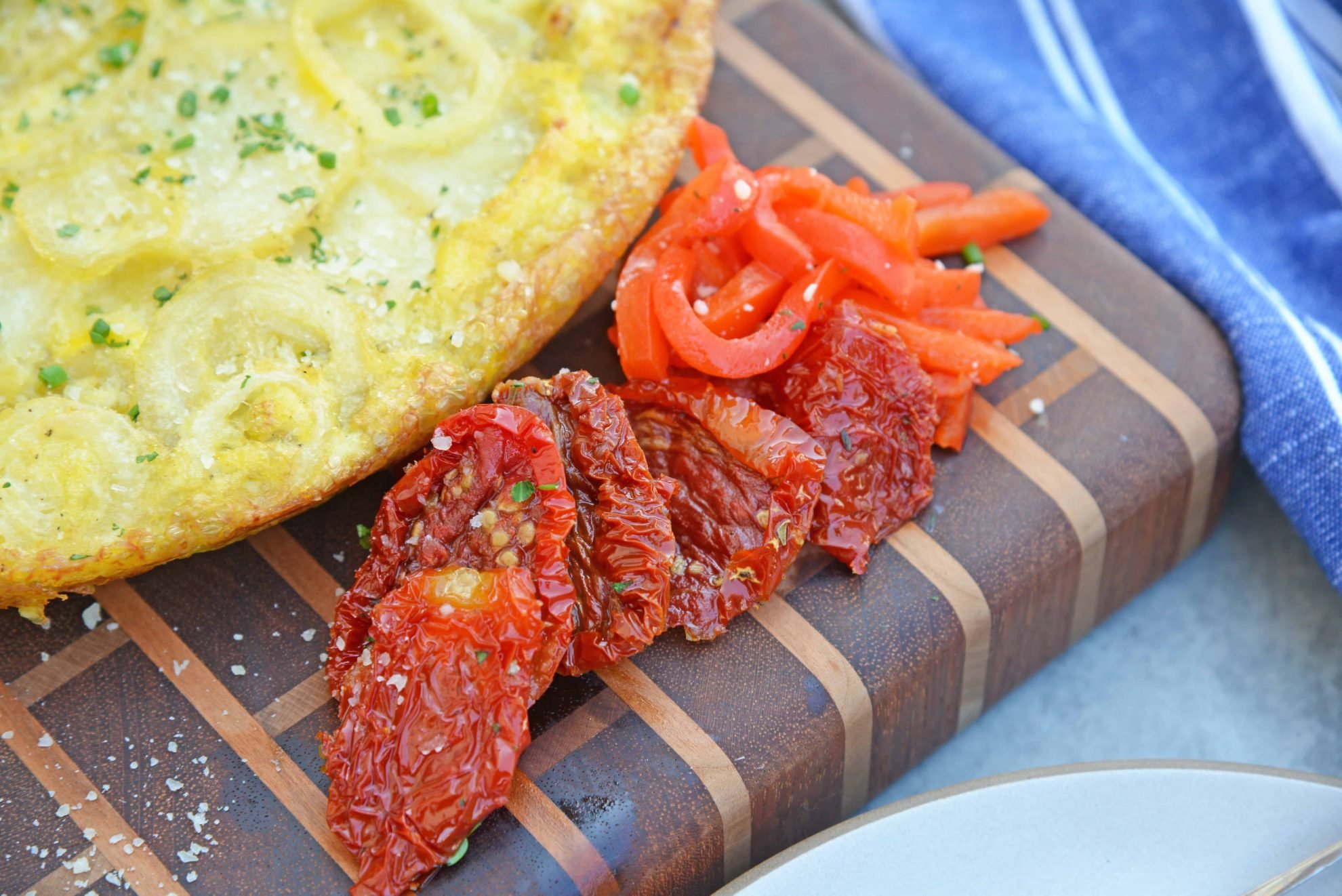 So I came home to make one for my own family and soon learned, these things are HARD! At least to make an authentic Spanish Tortilla is hard.
Tortilla Espanola, or more commonly called a Spanish Tortilla in the West, is a Spanish omelet. In Italy, it would be a frittata.
In France, just an omelet. A traditional Tortilla Espanola only has a few key ingredients: potatoes, onion, eggs and olive oil. Lots of olive oil.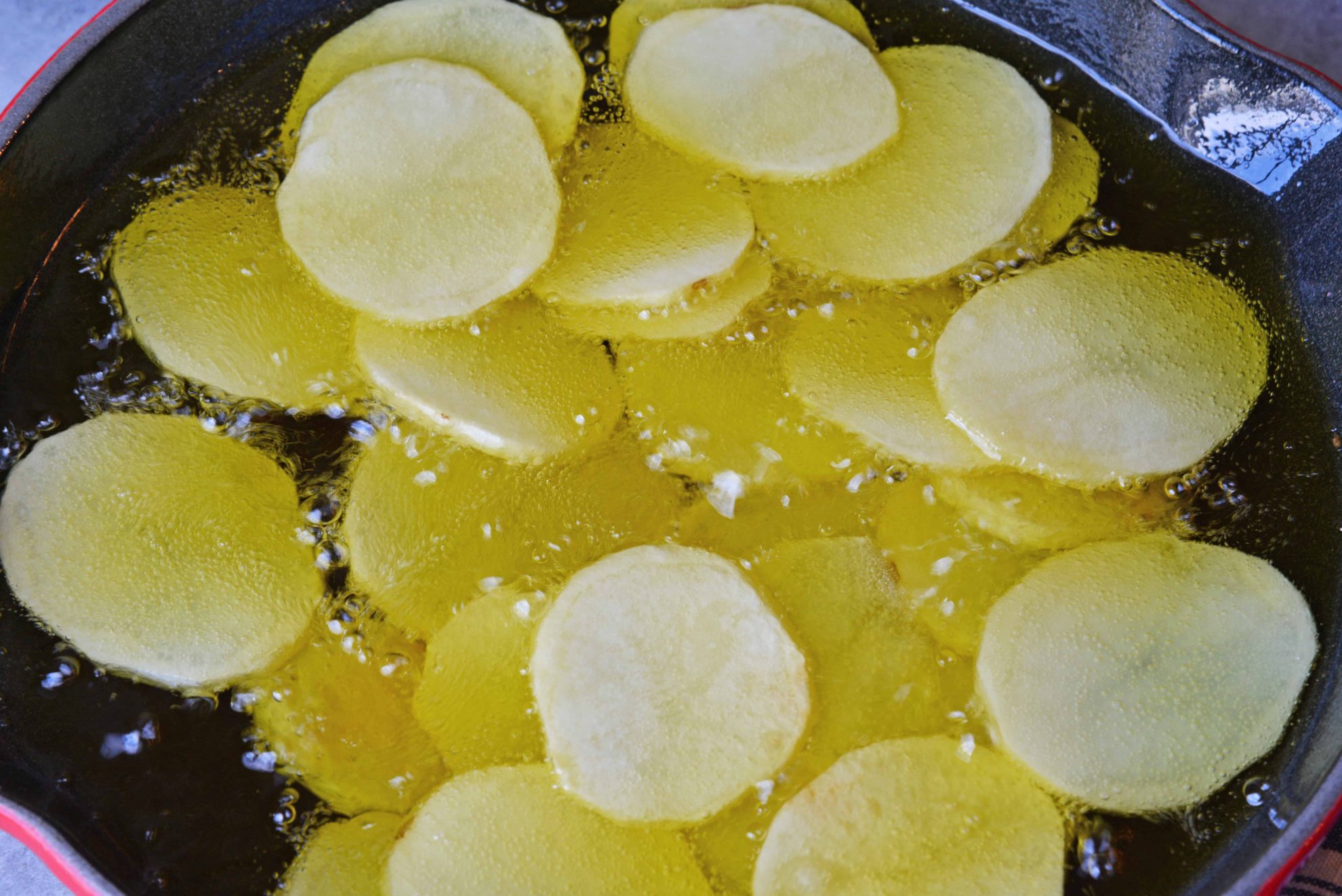 Simple, right? Wrong!
Spanish Tortilla is easy at its core, but more challenging in execution. I learned this my first time having one with a friend saying a few choice words to her frying potatoes.
But have no fear, I'm going to teach you how to make an authentic Tortilla Espanola and then I am also going to reassure you that if you don't follow the "right way" it will be just fine. Yours will taste amazing, I am sure of it!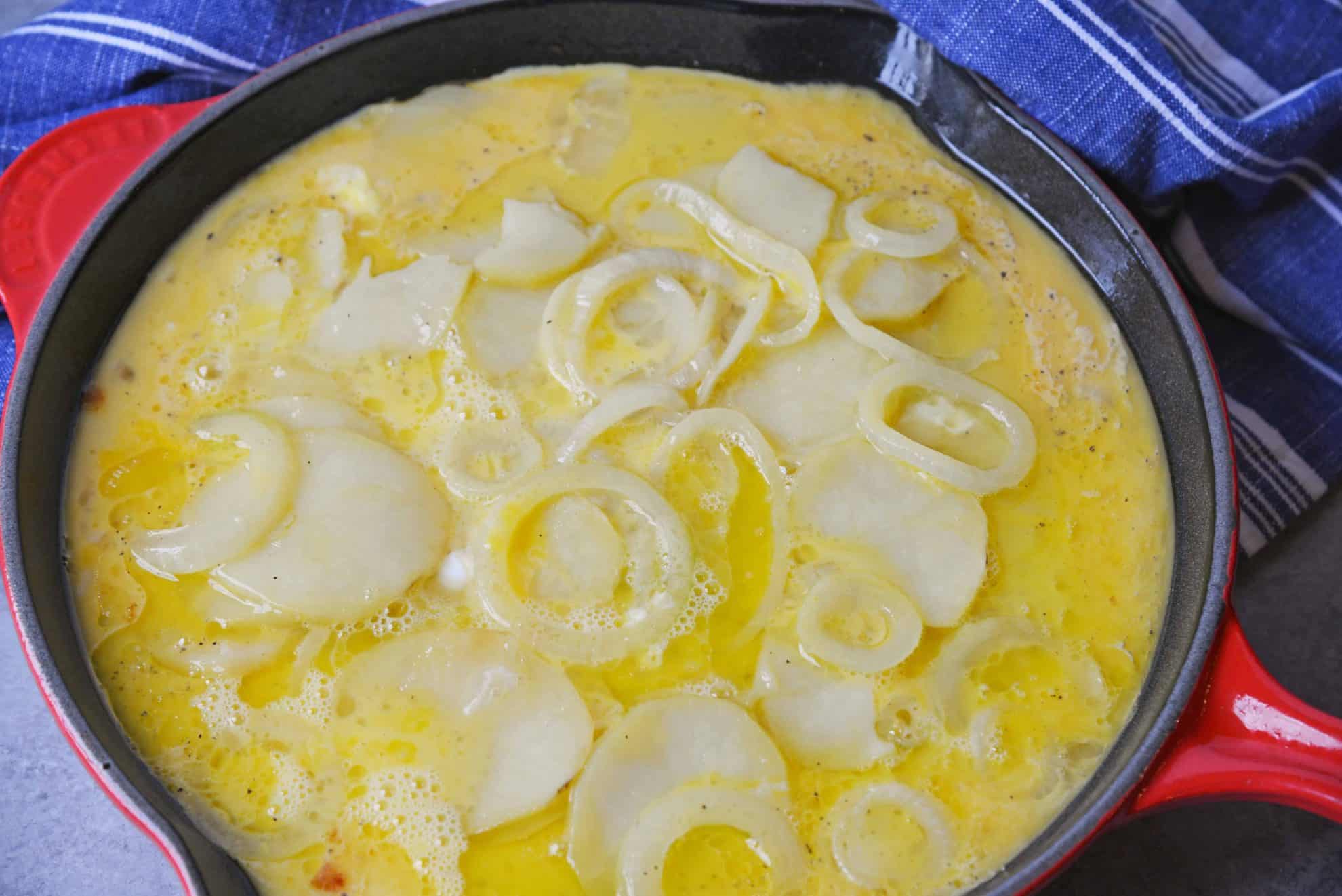 Tortilla Espanola is not an omelet in the sense you are probably thinking.
If you are wondering how to make an omelet, you would butter up a non-stick pan, pour in your eggs, top them with filling, then fold your eggs over to envelope the fixings, all without a single bit of brown and another quick wash of butter at the end before serving.
While Spanish omelet uses olive oil instead of butter and requires a certain amount of browning, it is more akin to Italian frittata or crustless quiche.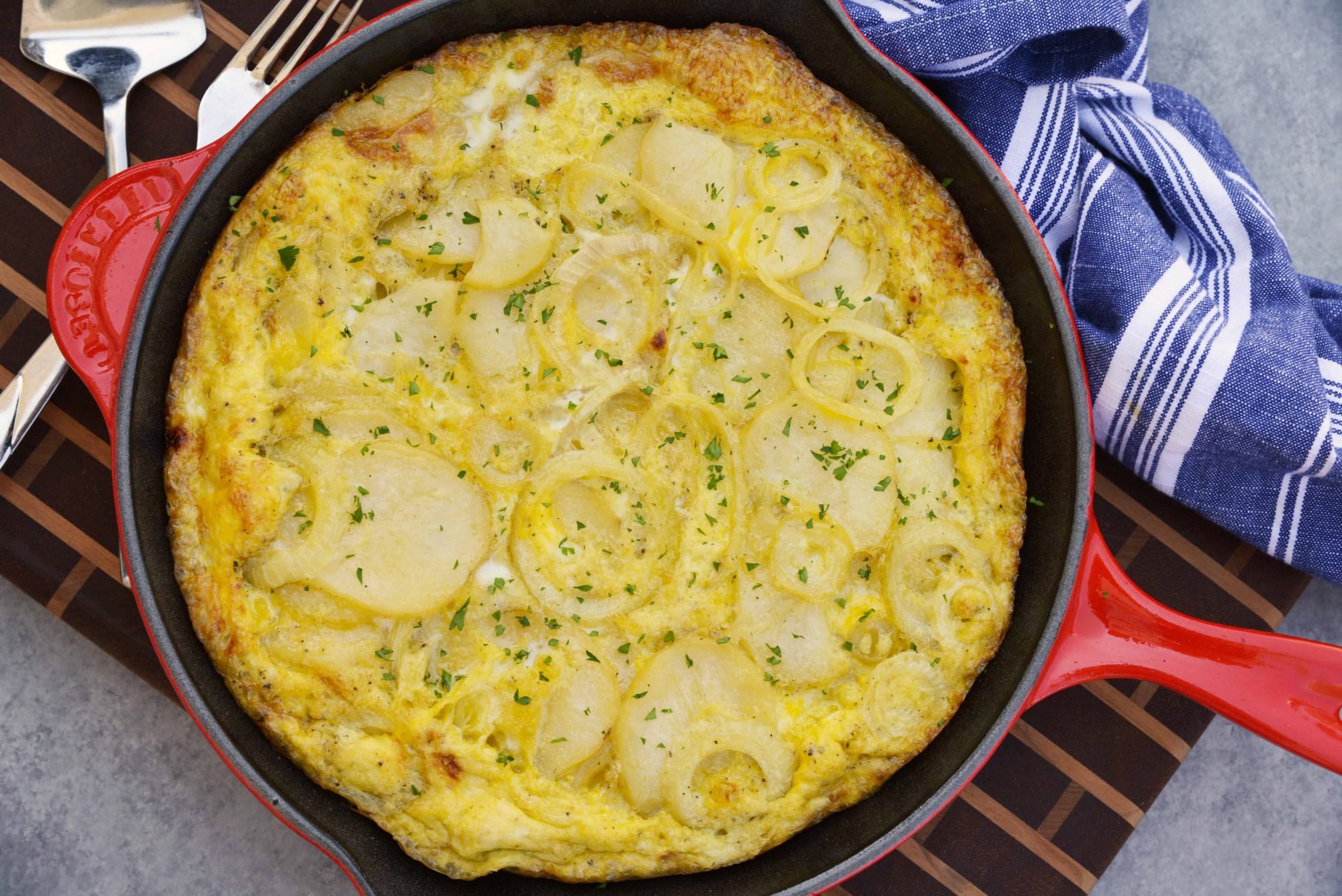 The first element of a Tortilla Espanola is the potatoes. They are really the hero of the dish. They need to be thinly sliced, so your best bet is to use a mandolin slicer
and make sure you use the safety guard!
I can't tell you how many times I thought "this is easy, just a few slices" and the next thing you know, I need a BandAid… or stitches.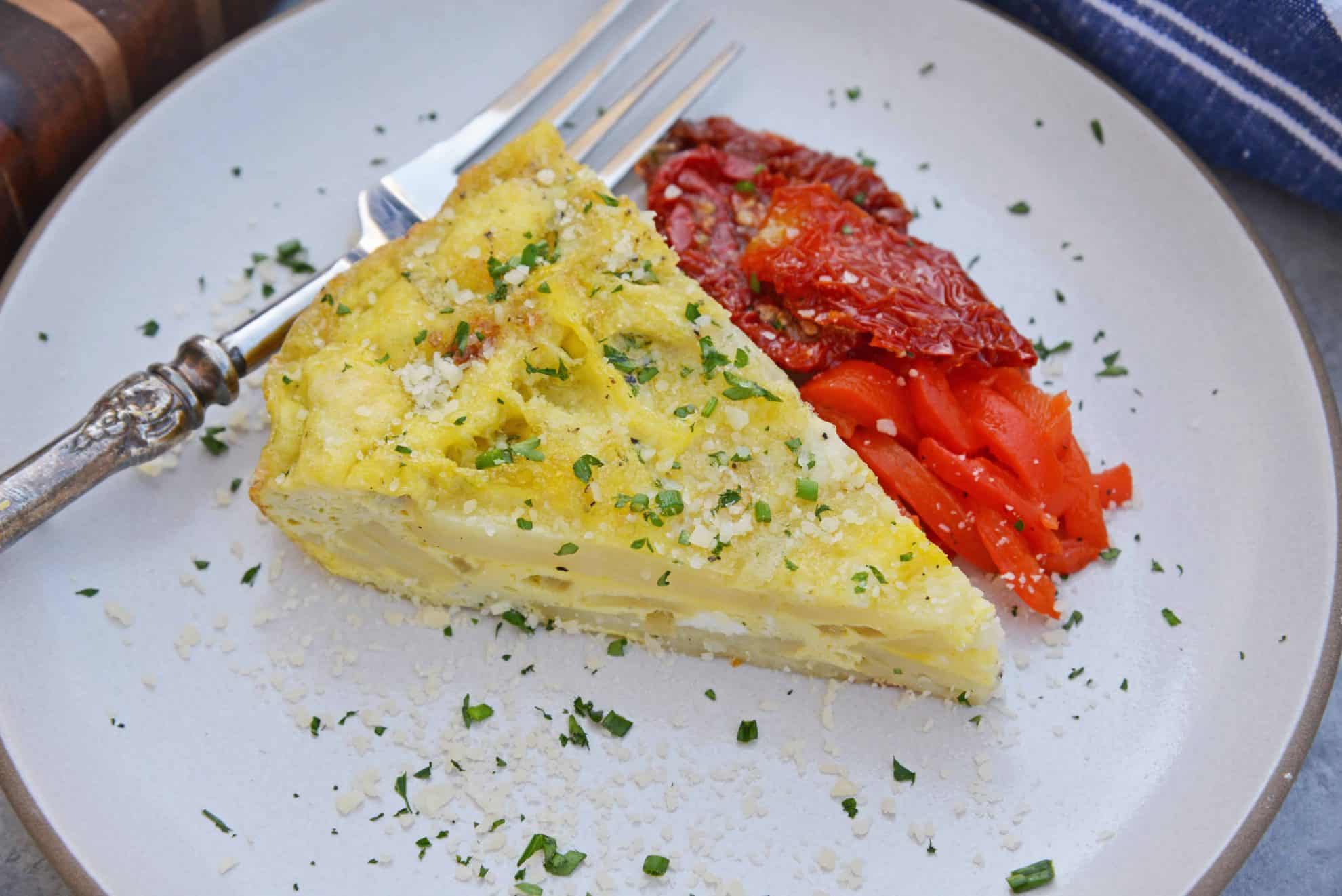 Potatoes are lightly fried in olive oil. Olive oil isn't your typical frying liquid due to its lower smoke point, so you want to fry them at low simmer.
In fact, authentic Spanish Tortilla recipes will tell you to not have any brown on the potatoes. Only simmer until tender and easily pierced with a fork.
The next step is cooking your potatoes with the eggs. Most recipes instruct you to mix eggs with the potatoes and onions, but I find this commonly results in my hard-earned, non-browned potatoes falling apart instead of staying in their thinly sliced shape.
So like an Italian frittata, I layer my potatoes and onions in the cast iron skillet and then pour eggs over top.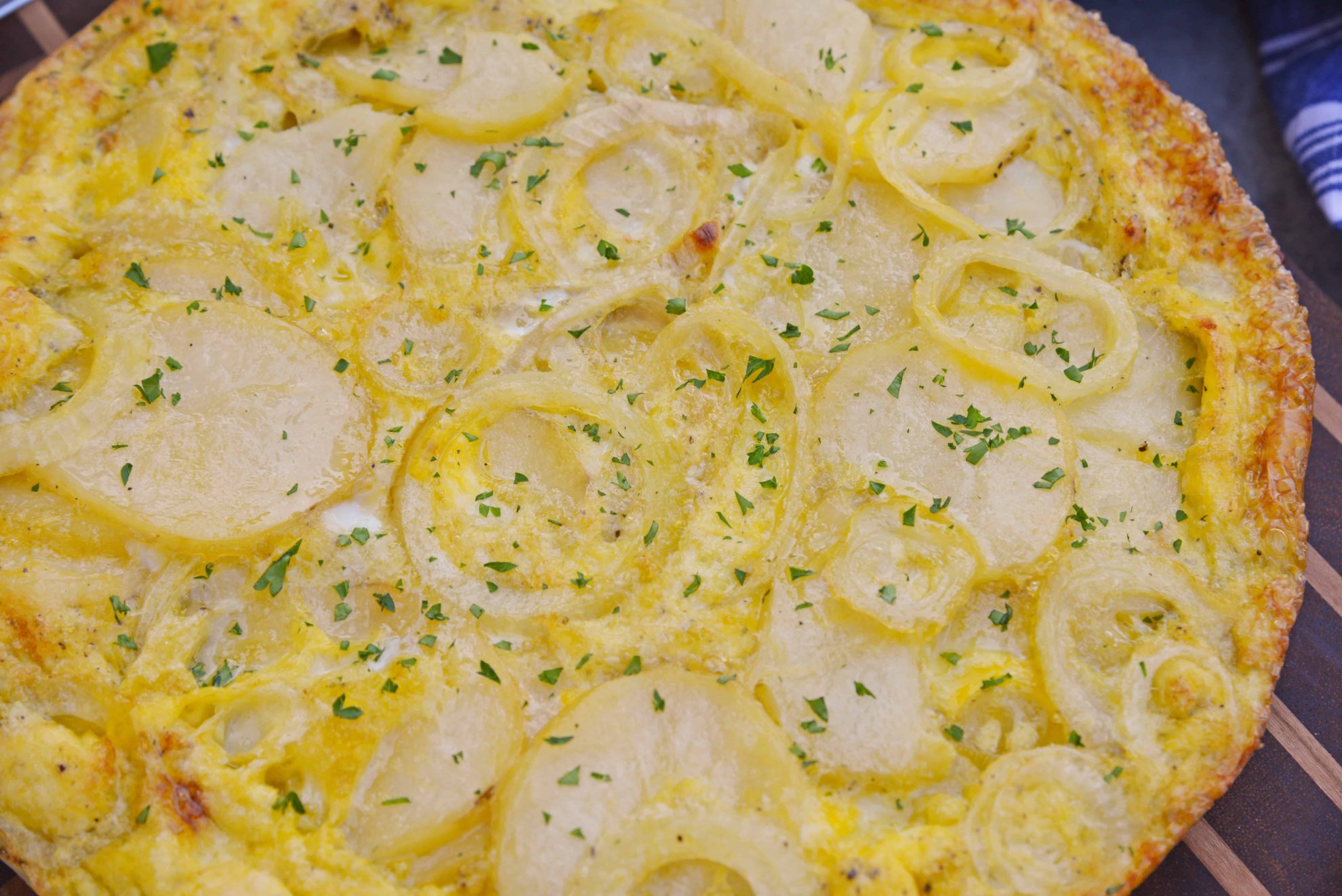 The next step is to flip your Spanish Tortilla. Well folks, I don't have the arm strength to be flipping a pound of potatoes and 7 eggs in a cast iron skillet. And quite frankly, I don't want to risk messing up my beautiful creation, so I cheat.
Yep, I am a Tortilla Espanola cheater. I let the bottom brown up a little and then I bake that sucker. A little broiler heat at the end and the top is just as lightly golden as if I flipped it like the best omelet flipper ever and no one has to know.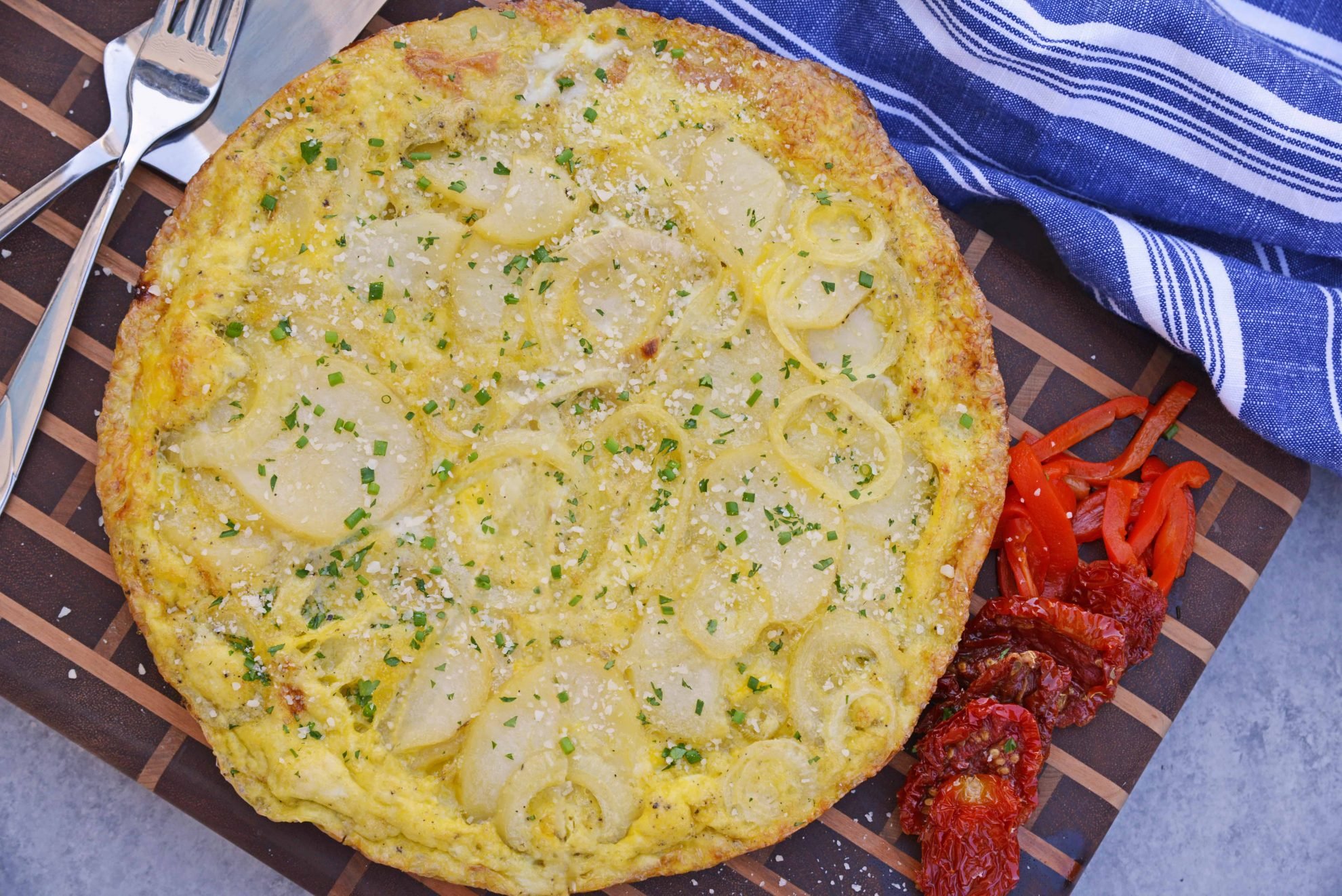 The final step is the easiest. Let it sit. Spanish Tortilla is actually served at room temperature. I like my eggs a little warm, so I usually serve mine just a notch above room temperature, but keep this dish in mind for make ahead or something to make and allow to sit while you prepare the rest of your meal.
I also like to top my Tortilla Espanola with Manchego cheese, which is an aged sheep's cheese. It is hard and buttery and has a similar texture to Parmesan, which can be substituted.

Tips for making Tortilla Espanola:
Wear an apron or crappy clothes, a few oil splats are inevitable.
Use a mandolin slicer for even cuts.
Don't use your best olive oil.
Use a non stick skillet or well seasoned cast iron.
Take your time. This isn't a speedy dish.
Realize the even if you don't follow all the suggestions for a perfect, authentic tortilla espanola, it will still taste delicious!
If you need more brunch recipes, check these out:
Pimento Cheese Deviled Eggs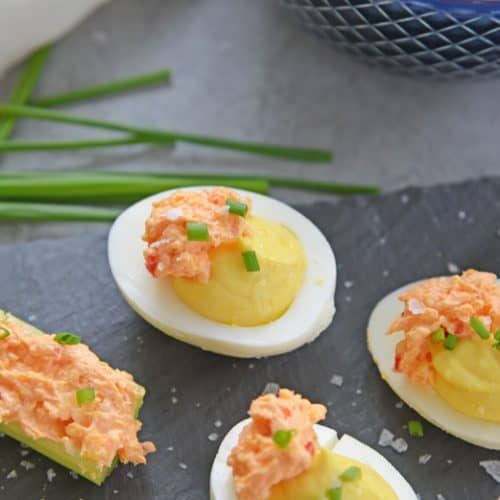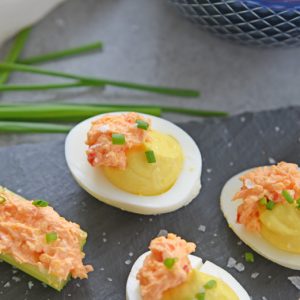 If you're looking for a way to step up your usual deviled eggs, look no further than this easy southern Pimento Cheese Deviled Eggs recipe!
Strawberry Cream Cheese Muffins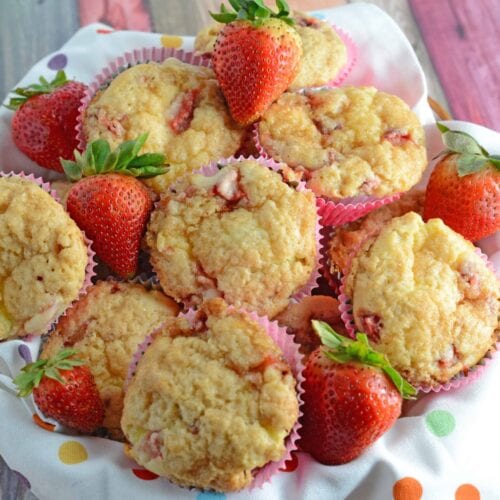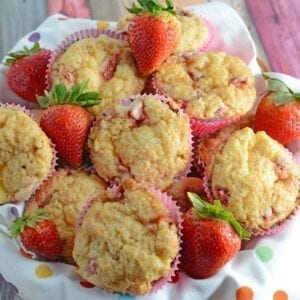 Strawberry Cream Cheese Muffins are soft muffins using fresh strawberries, rich cream cheese and a brown sugar streusel topping.
Almond Pound Cake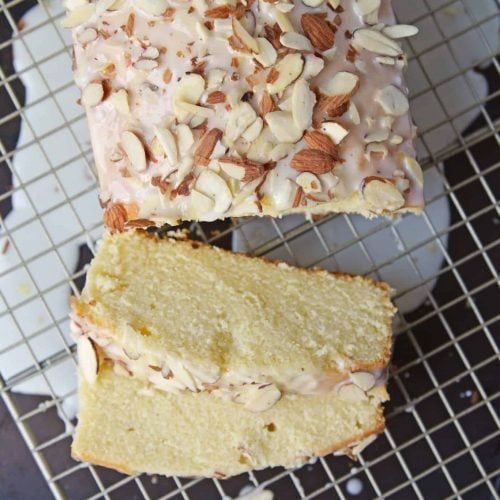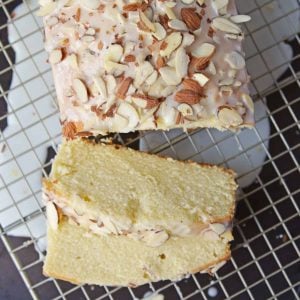 This Almond Pound Cake recipe is easy, moist and as dense as a pound cake should be. Topped with an almond pound cake glaze, it's the perfect dessert!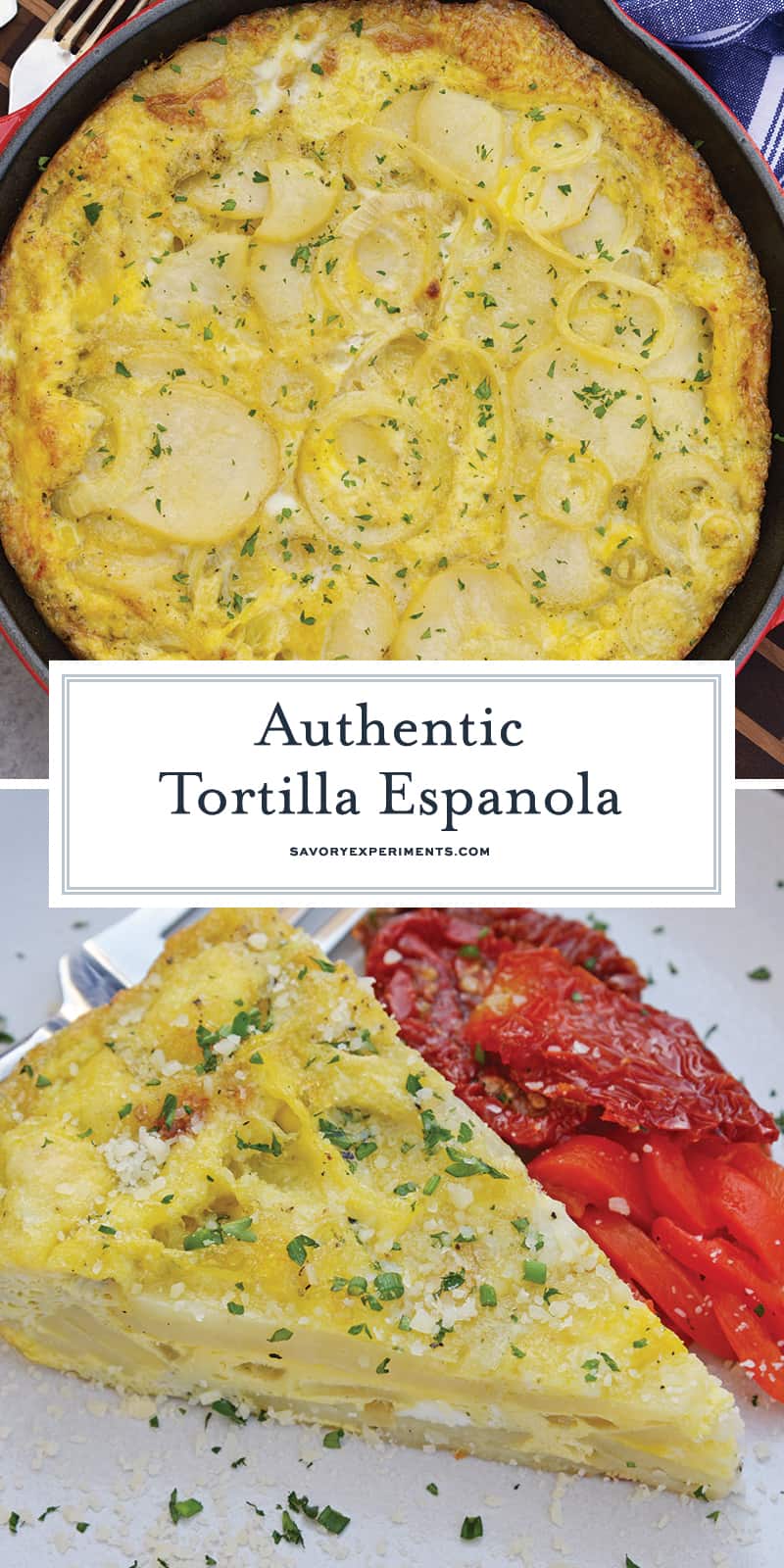 CONNECT WITH SAVORY EXPERIMENTS!

Be sure to follow me on social media, so you never miss a post!

Facebook | Twitter | Youtube
Pinterest | Instagram
Get our FREE 8 Day E-Course on How to Be a Better Home Cook. Sign up HERE!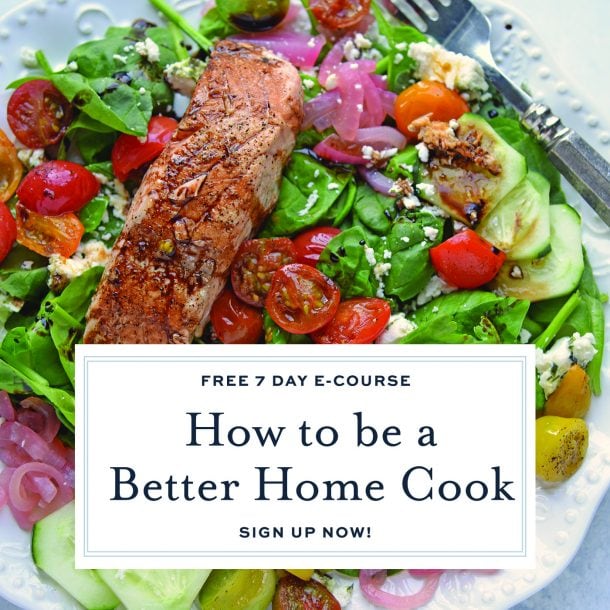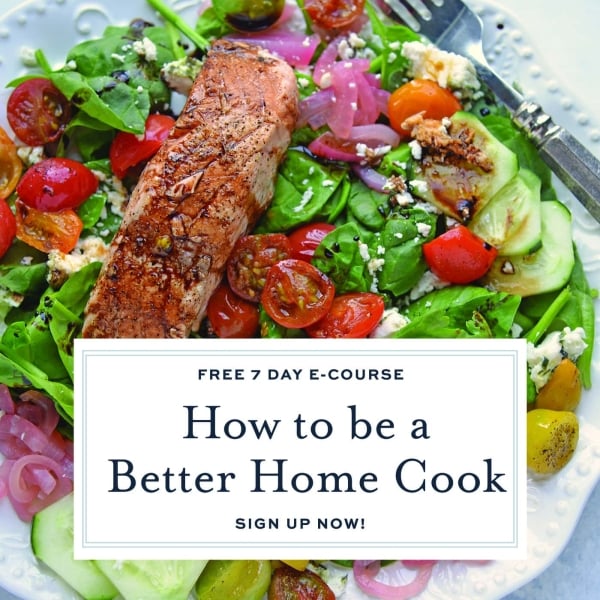 Tortilla Espanola
Tortilla Espanola, also known as Spanish Tortilla or Potato Tortilla, is a Spanish egg dish made with fried potatoes, onions and cheese.
Instructions
Preheat oven to 350 degrees.

Heat olive oil in a 10-inch cast iron skillet or other 10-inch ovenproof pan.

Working in batches, lightly fry potatoes and onion until soft, but not browned or crispy. Using a slotted spoon, remove to a bowl or plate. Set aside.

When through frying, reserve 1 tablespoon oil, discard the rest. Rub remaining 1 tablespoon through the bottom and sides to prevent sticking.

Layer potatoes and onions back into the greased skillet.

Pour lightly beaten eggs over the top. The number of eggs will depend greatly on the size of your potatoes. You want the eggs to come up just to the top, if not covering the top, of your potatoes and onions.

Place back onto a hot burner on medium heat until you start to see the sides setting, approximately 3-4 minutes.

Transfer to the oven. Bake for 12-15 minutes, or until the center has just set.

Remove and allow to rest for 1-2 hours, or until ready to serve at room temperature. Garnish with freshly minced parsley, fine sea salt, freshly ground black pepper and finely grated manchego cheese.

If you've tried this recipe, come back and let us know how it was!
Notes
Variations: chorizo, roasted red peppers, sun dried tomatoes, olives, bacon, scallions, chives, chard, kale Use discarded olive oil in salad dressing or other dishes, it is now flavored olive oil!
Nutrition
Calories:
175
kcal
|
Carbohydrates:
15
g
|
Protein:
7
g
|
Fat:
9
g
|
Saturated Fat:
2
g
|
Cholesterol:
147
mg
|
Sodium:
81
mg
|
Potassium:
406
mg
|
Fiber:
1
g
|
Sugar:
1
g
|
Vitamin A:
230
IU
|
Vitamin C:
5.6
mg
|
Calcium:
75
mg
|
Iron:
1.4
mg