Chicken Piccata is a classic Italian-American dish comprised of thinly sliced and floured chicken breasts in a white wine, lemon and caper sauce. Traditionally it is served over a bed of angel pasta.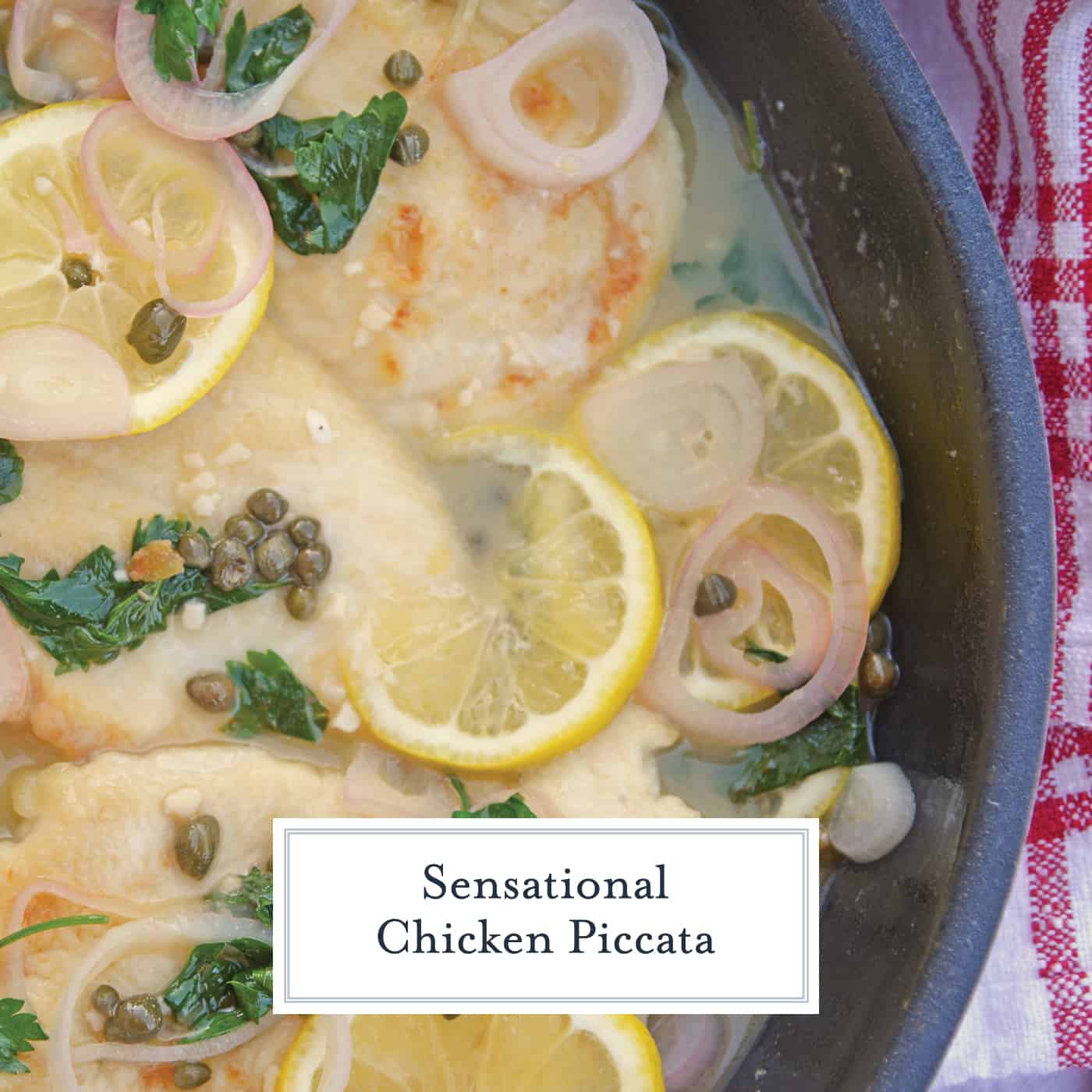 Classic Chicken Piccata is an easy Italian recipe that comes together in less than 3o minutes and explodes with flavors of lemon, caper and shallot. Delicious!
Piccata is actually a method of cooking opposed to the name of a dish. Meat, butterflied or pounded thin, dredged in flour and then fried in butter. Delicious!
In Italy, they actually serve very little chicken and the dish is usually prepared with veal. While in the states, you see much less veal and a lot more chicken.
We spent several weeks in Italy and didn't see it on any menus, which goes to show you this is much more an at-home dish versus restaurant.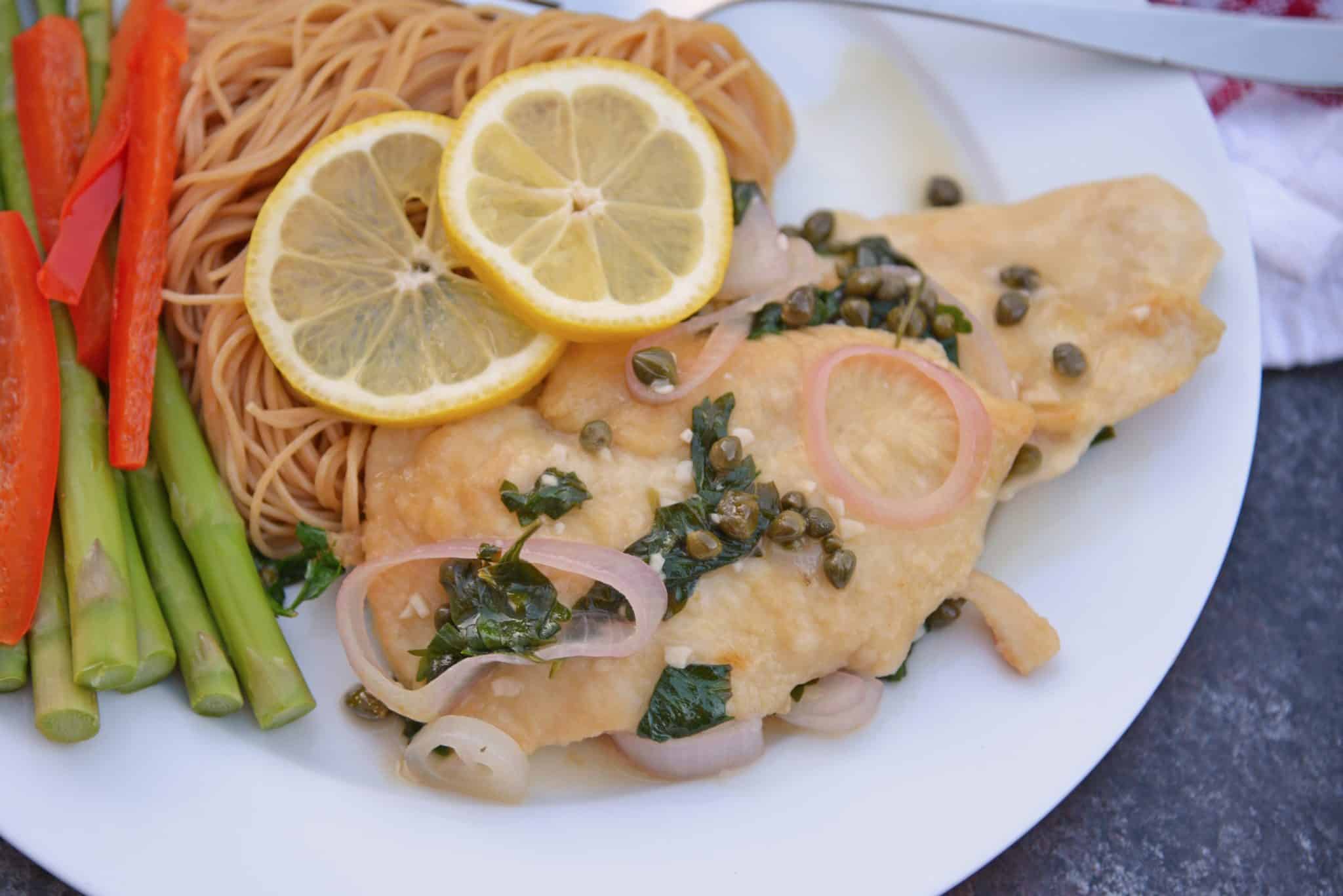 The term "piccata" is an Italian word, the feminine form of the word piccato, meaning "larded". It is also spelled "pichotta."
In the states, piccata sauce starts with a base of butter and lemon, but then can include white wine or chicken broth. I prefer white wine for flavor.
Shallots, garlic, onions and of course, capers, are also common items added. I prefer mine with shallots, as they typically have a milder onion flavor and extra briny, salty capers. I also add chopped flat leaf parsley for a pop of color.
Chicken Piccata comes together easily and quickly, making it perfect for an easy weeknight meal, but has enough flavor for a dinner party.
I prepare mine in a cast iron skillet so after the sauce and chicken come together I can transfer it to a warm oven to sit until I am ready to serve.
Serve chicken piccata with any sort of pasta you prefer, although it is typically served with a capellini or angel hair here in the states. The shape of pasta is important to pair with the correct sauce.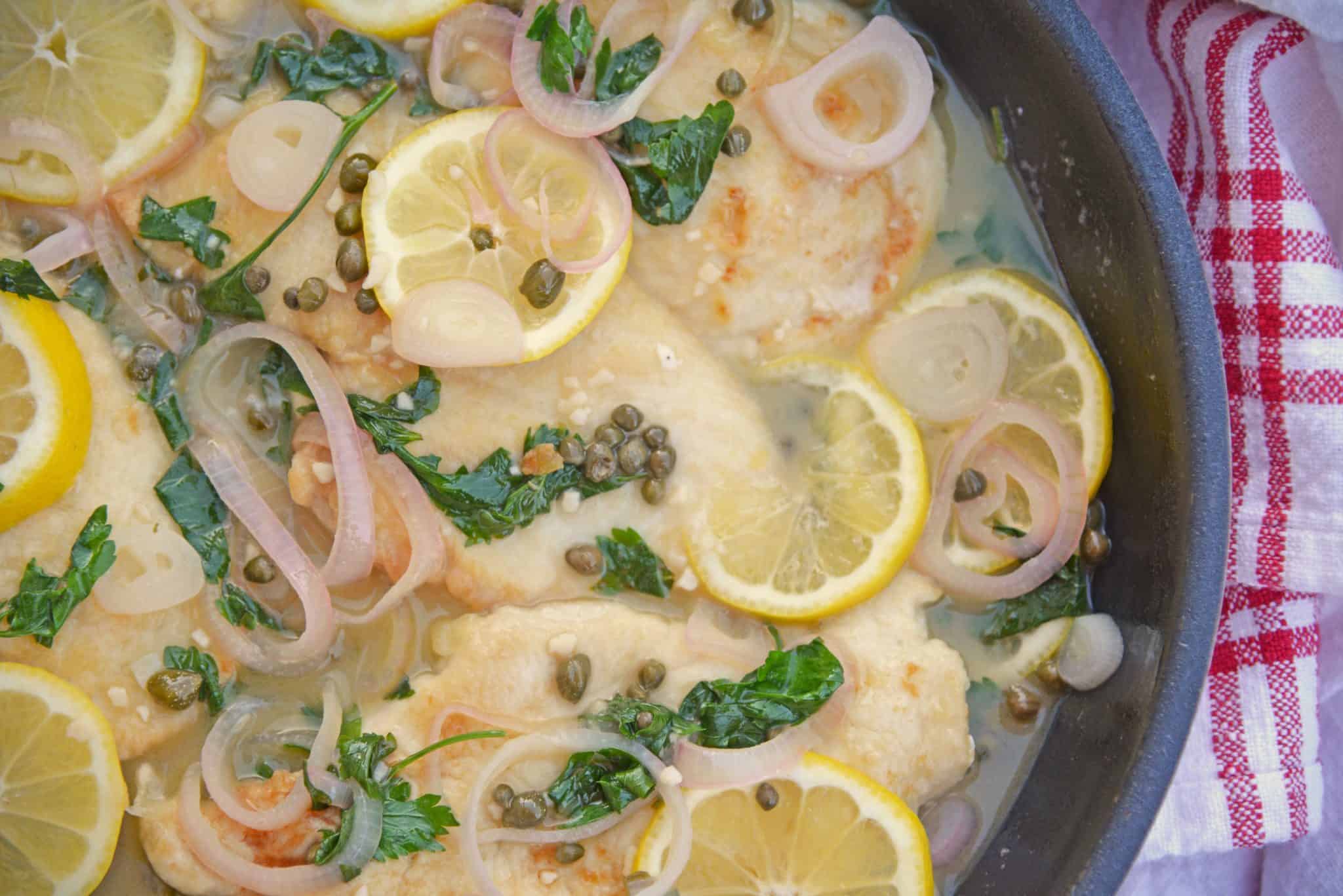 Thinner sauces, like a piccata sauce, don't need nooks and crannies or a hearty pasta to latch onto. So while you can use any pasta you prefer, it coats well with a thinner, long noodle. Some people even use rice!
If you like this Chicken Piccata Recipe, you might also enjoy: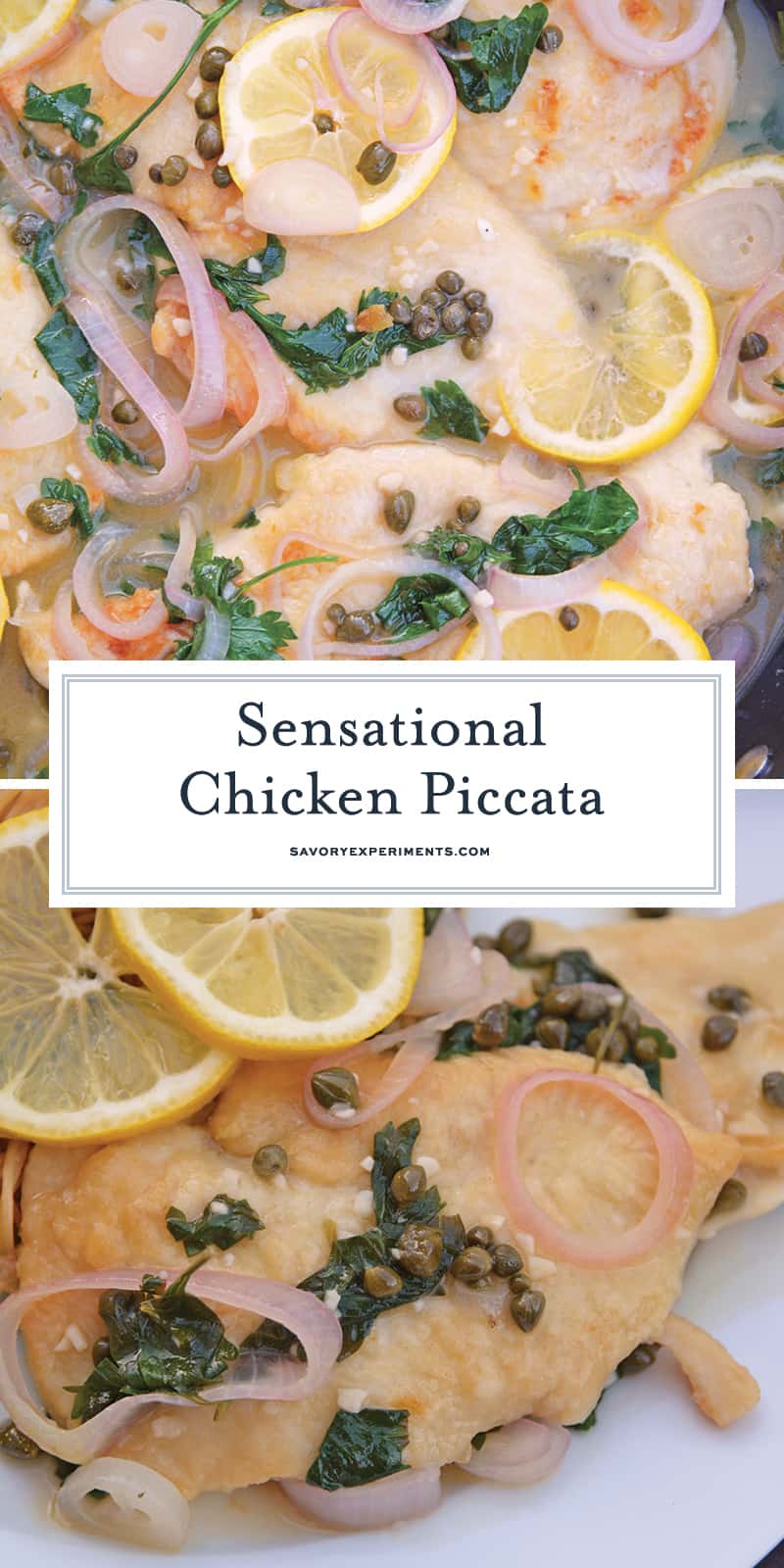 Before you get started, make sure you know how to properly season your cast iron and how to clean your cast iron!
---
---
This classic dish is perfect for a weeknight meal. Chicken piccata only takes a few ingredients and a few minutes of your time.