This collection of ground beef recipes is amazing! From meatloaf to tacos and everything in between, these are the best easy ground beef recipes.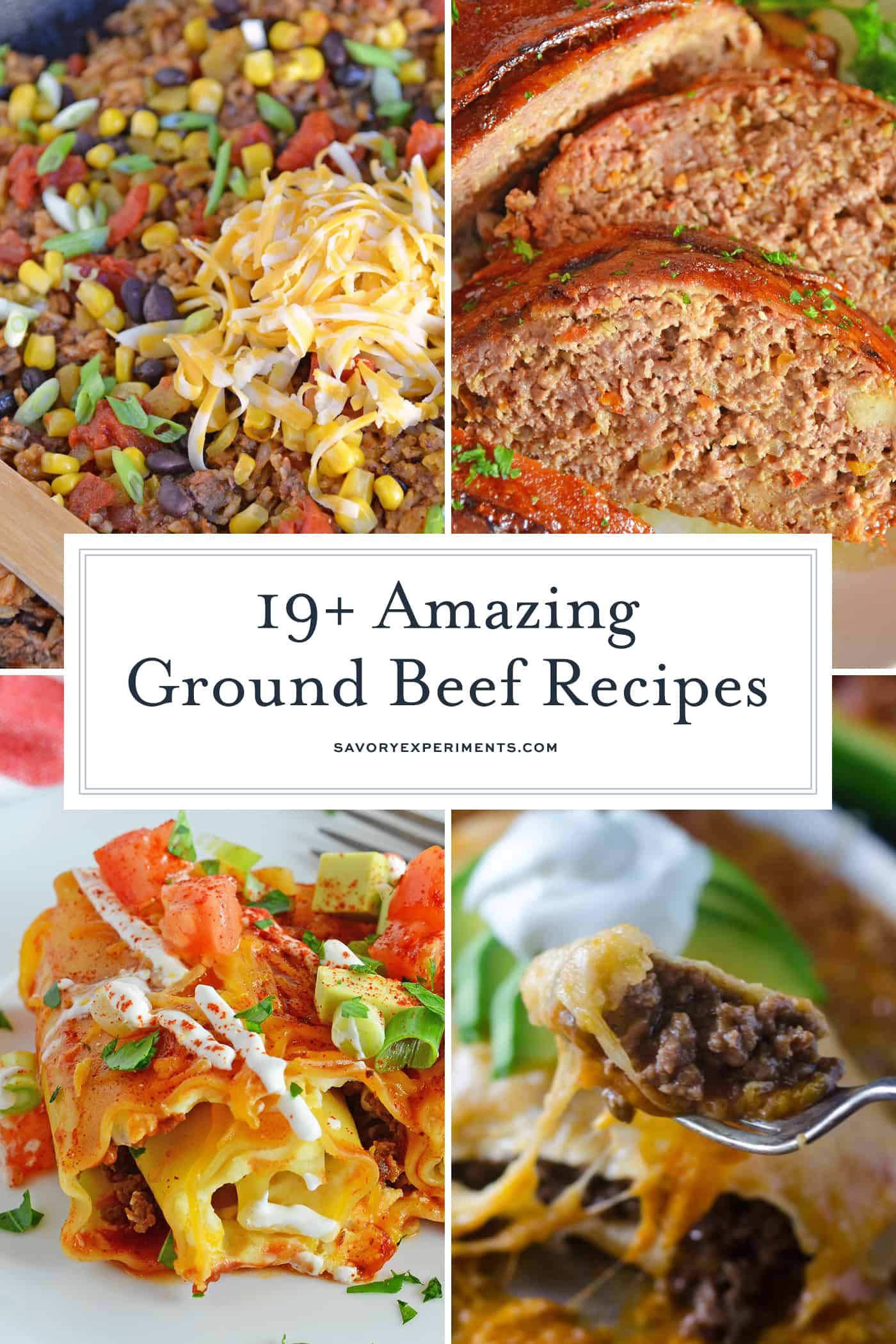 If you find yourself wondering what to make with ground beef, wonder no more! These amazing ground beef recipes are perfect for any weeknight meal!
When I'm lacking on inspiration for dinner, meals with ground beef are my go-to. I almost always have a pound of ground beef in the refrigerator or freezer, and there are SO many options.
Ground beef is inexpensive, can be low fat (just buy lower fat content) and cooks fast. It is versatile and totally underused unless you are making burgers or even smash burgers. Whether you serve it over mashed potatoes or in another easy weeknight dinner, it is sure to be a crowd pleaser.
These amazing ground beef recipes have everything you could want, including meat loaf, tacos and chili. Is your mouth watering yet? Because I know mine is!
First questions usually is what is ground beef made of? Ground beef is typically ground sirloin is chuck roast. It is often trimmings from other cuts of beef. Like so many meats, if ranges in fat content and also quality. Make sure you are browning it correctly and also check out our new book Beef It Up! (aff)
Ground Beef Recipes
---
---