Sometimes, chicken dinners can get very repetitive and boring. But that's not the case anymore! These Stuffed Chicken Breast Recipes are packed with flavor and super easy to make for any weeknight dinner.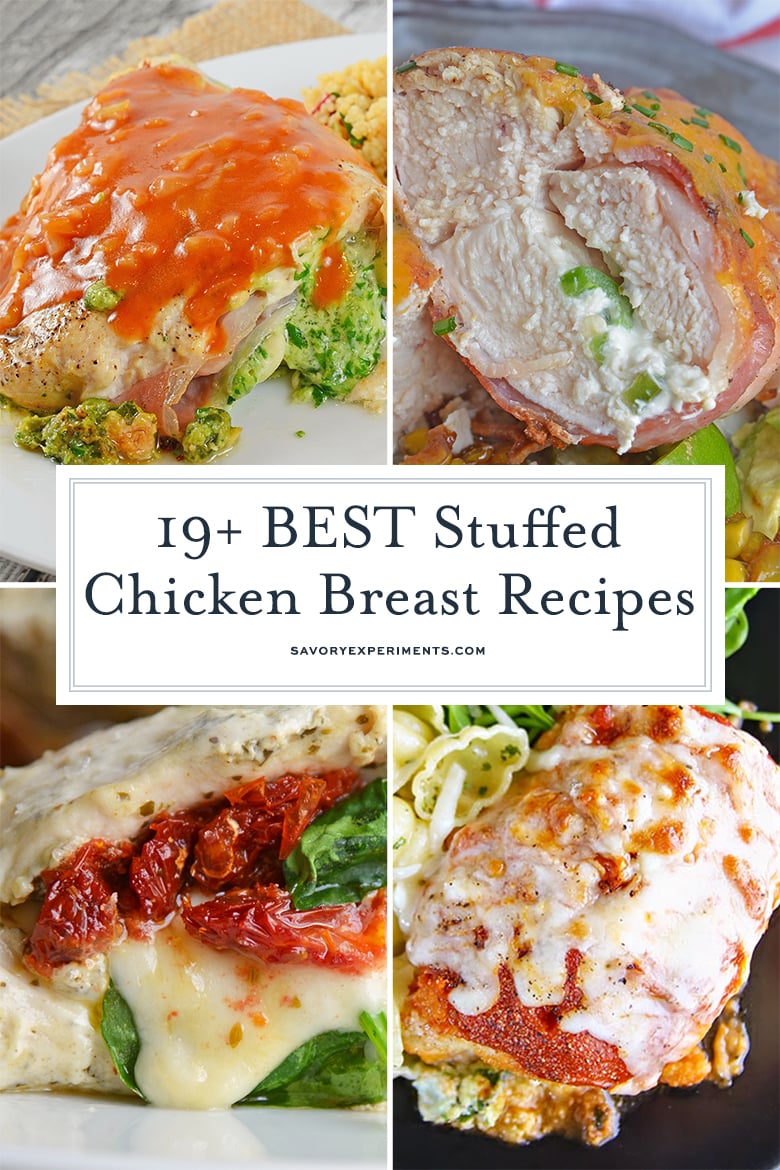 I don't know about you, but I can't eat the same things over and over again. Making dinner and then eating the leftovers the next day is fine. But when coming up with the dinner plan for the week, I am constantly changing things up.
Because of this, I used to stay away from chicken breasts. They were just to boring to me. That it, until I discovered the idea of stuffed chicken breast recipes.
Whether you stuff them with cheese, spinach, pesto or avocado, a stuffed chicken breast is the way to go. Not only does it add an extra element of flavor to your chicken, but it often helps to keep it moist as well.
Stuffed Chicken Breast Recipes