I called this my ULTIMATE salmon sandwich. Why? Because it uses two types of salmon: fresh and smoked. Dilled sour cream adds creaminess and black caviar a salty pop.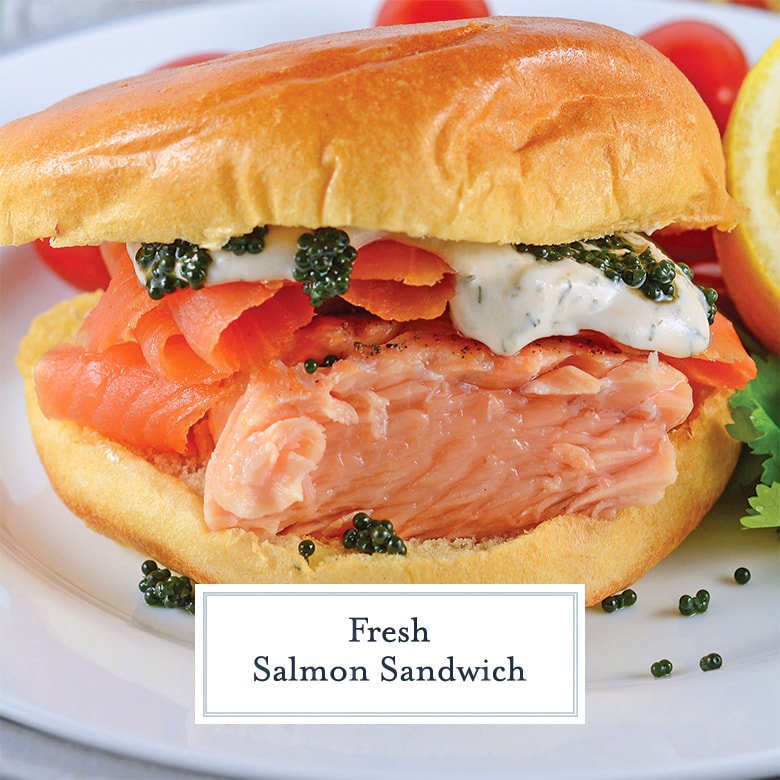 Don't forget the brioche bun. Easy gourmet at home.
Salmon Sandwich
This Salmon Sandwich is going to be the fanciest sandwich you ever sink your teeth into. Not one, but two types of salmon with caviar. Most are just two slices of bread filled with salmon salad or grilled salmon. This one is different.
I originally had this sandwich at Duesenberg's, a cafe in Baltimore. I couldn't stop thinking about it, so I had to make it at home. It was an elevated salmon burger (not to say that our salmon burgers aren't positively amazing!)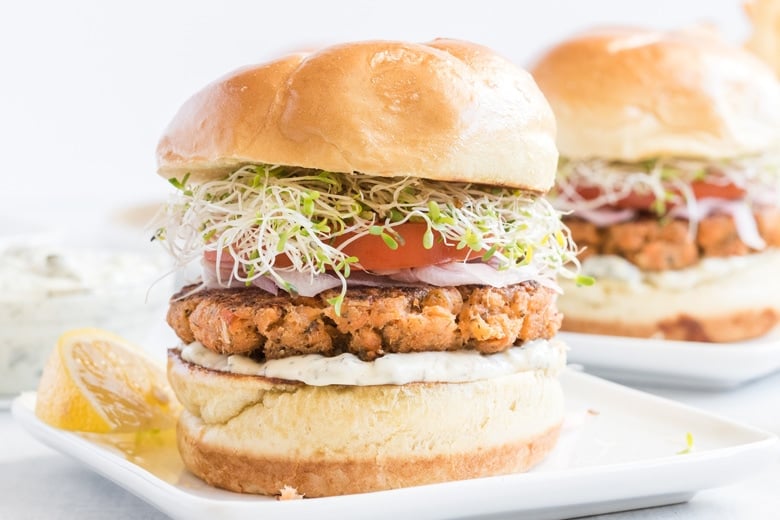 When I first ordered it, I was skeptical, I'll admit it. Now I crave it. But what makes this one different is that it is made with a fresh salmon filet instead of canned fish.
Fresh & Smoked
Why use two types of salmon? Because fresh salmon and smoked have two very distinct flavors and textures. fresh salmon, if cooked properly to medium, will be silky and soft, while smoked salmon will be oily and robust.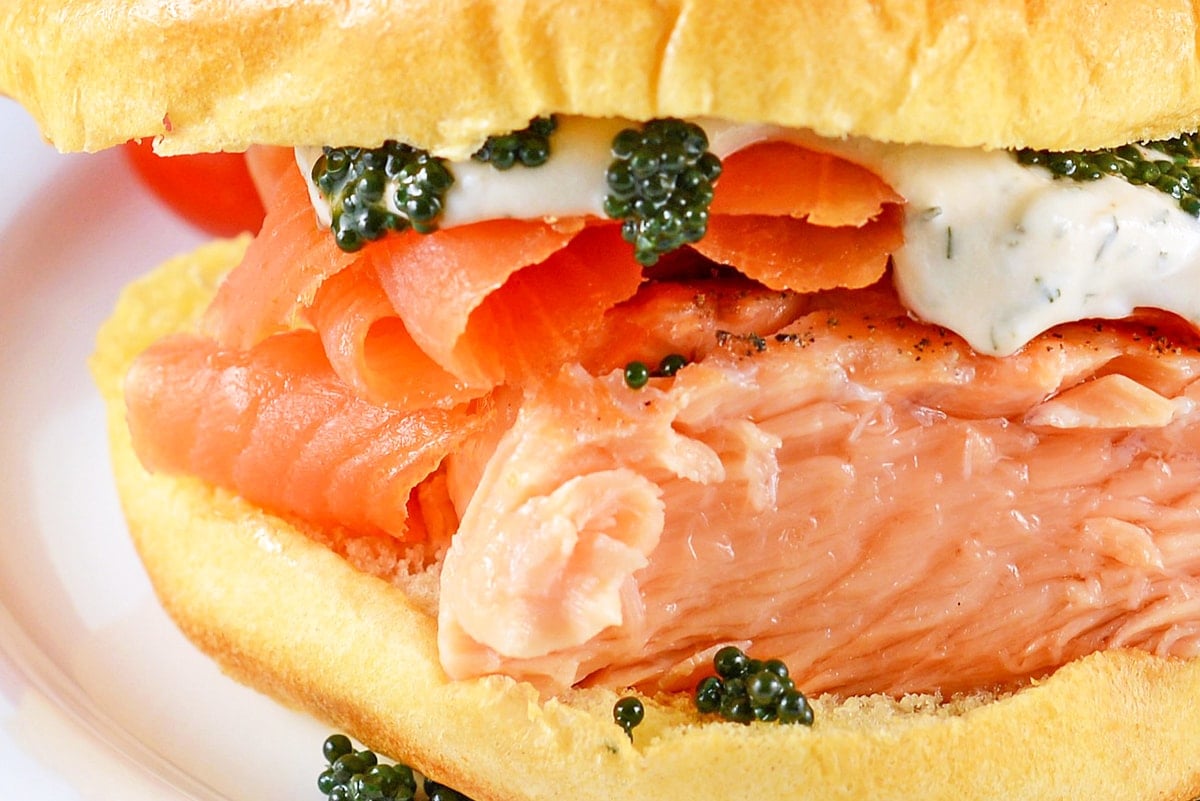 It is easily pan fried to medium rare, but you can cook a little longer if you don't like it slightly raw.
They complement each other wonderfully. Dilled sour cream adds a creamy accompaniment and caviar the saltiness we all crave with a "pop" in each bite.
Champagne Wishes and Caviar Dreams
Stop thinking that caviar is beyond your reach. Have you ever tried it? Sure there is the uber expensive beluga caviar costing thousands of dollars per tin.
Can you hear the voice of Robin Leach announcing this delicacy on the The Lifestyles of the Rich and Famous? Well there is that type of caviar and then there is the poor person's blend.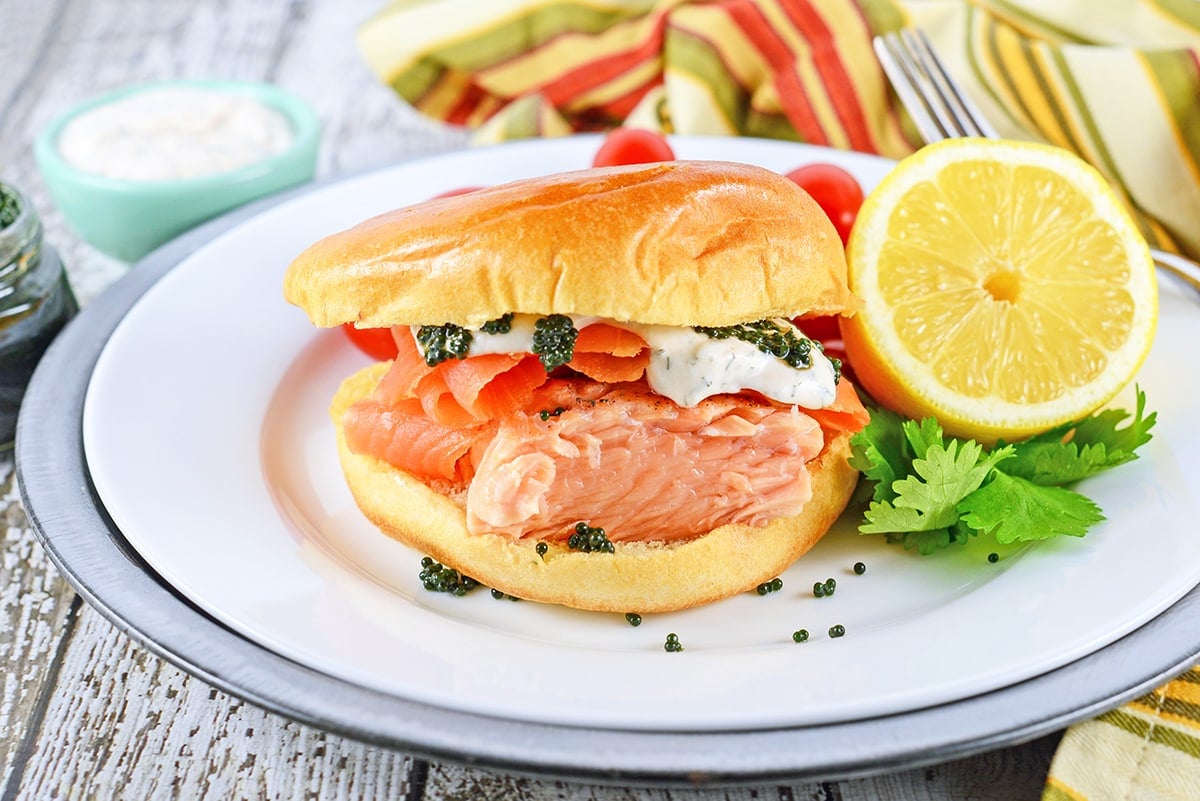 You know, the type you and I can find at the regular grocery store. And afford without a loan.
This type of caviar will only set you back about $10. Sure that is a lot for a salmon sandwich, but beleive me, it makes the dish. And then you get to tout all about your fancy caviar to all your friends on Instagram and Facebook (don't forget to tag us or use hashtag #savoryexperiments!)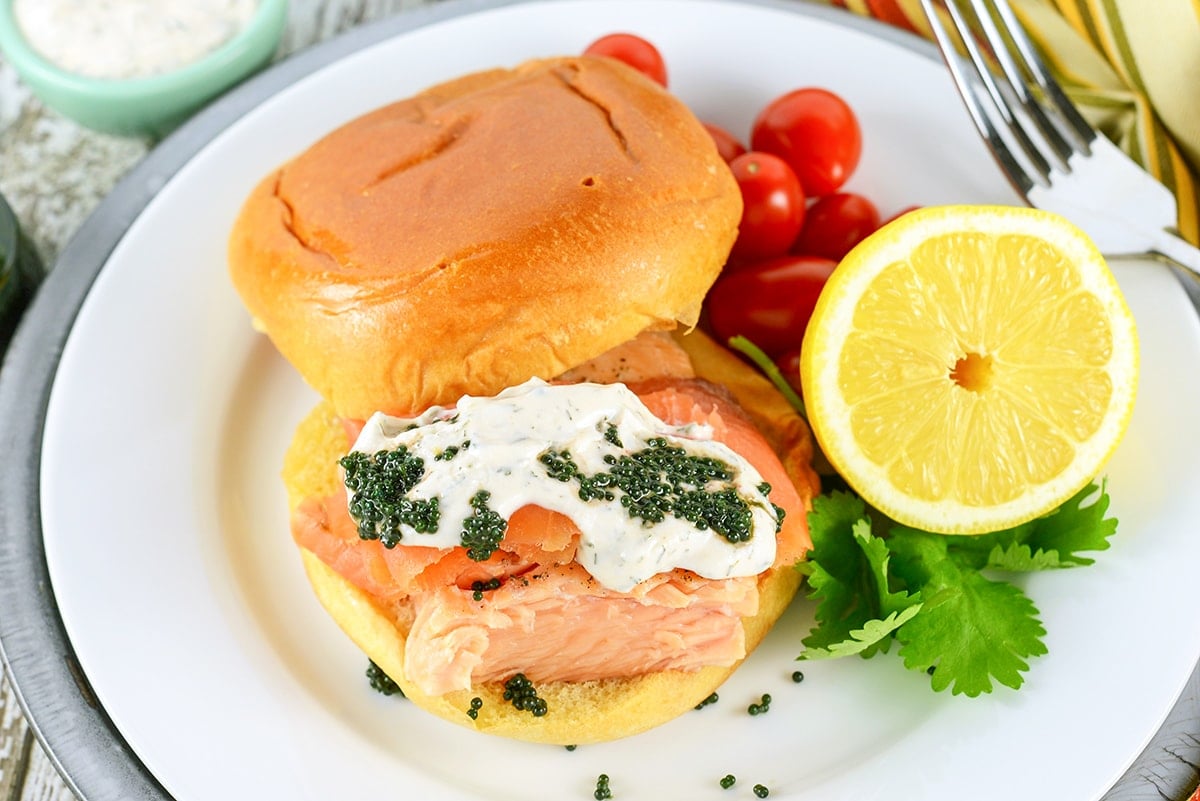 Caviar Taste
Caviar doesn't taste "fishy", but rather salty with a little pop.
Do you eat sushi? You know the little orange balls that grace your rolls from time to time? That is Tobiko, also known as flying fish roe, and it is a cheaper type of caviar as well.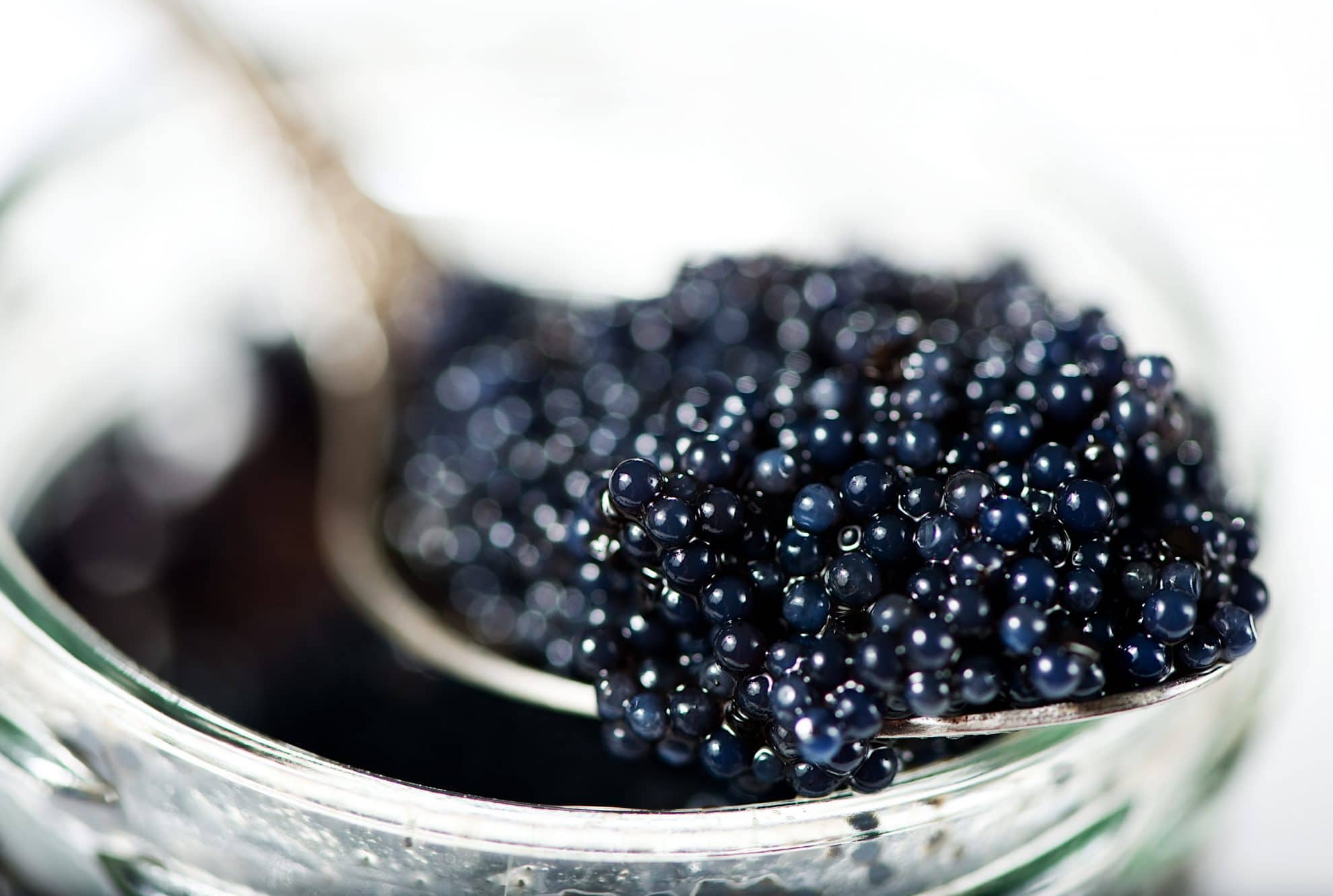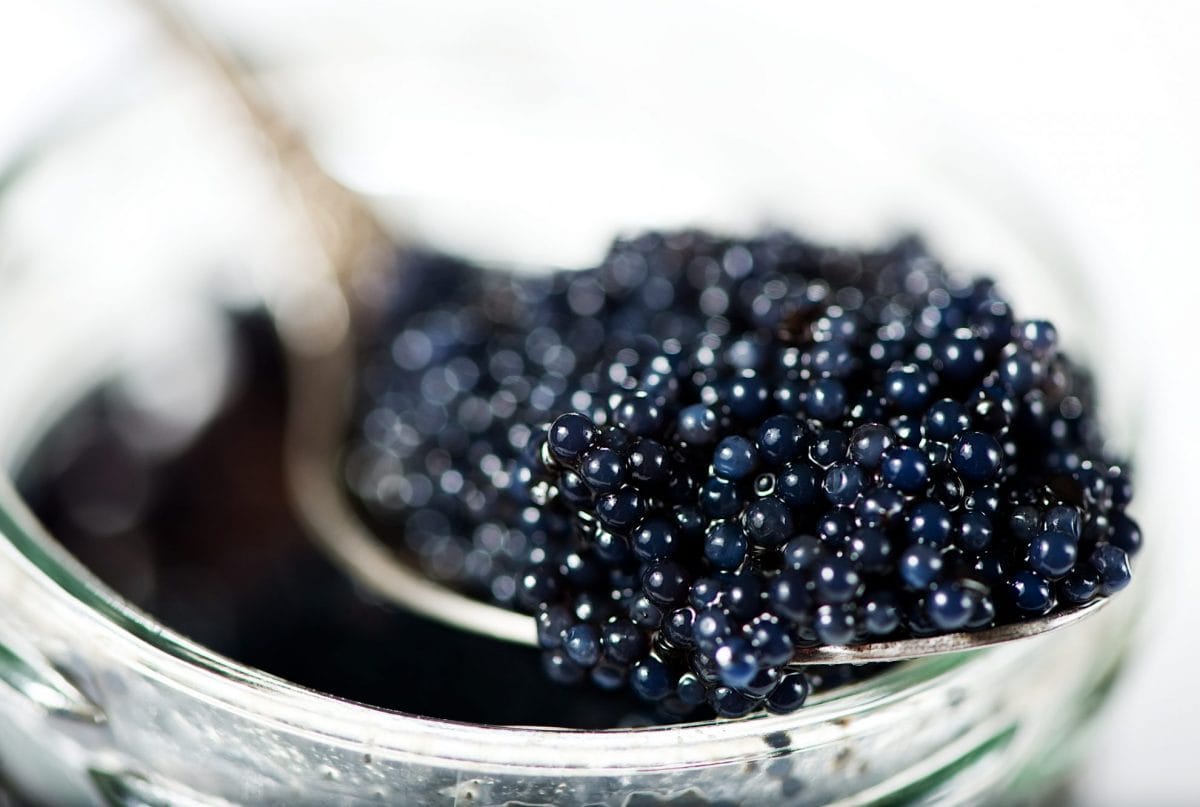 I like serving my Salmon Sandwich on a soft buttery brioche roll. Hard, crusty bread just tears apart the salmon (and my mouth).
These are homemade, but feel free to find them at the grocery store or bakery. They are a lot of work. But man, you can't beat the taste and texture of a real brioche roll.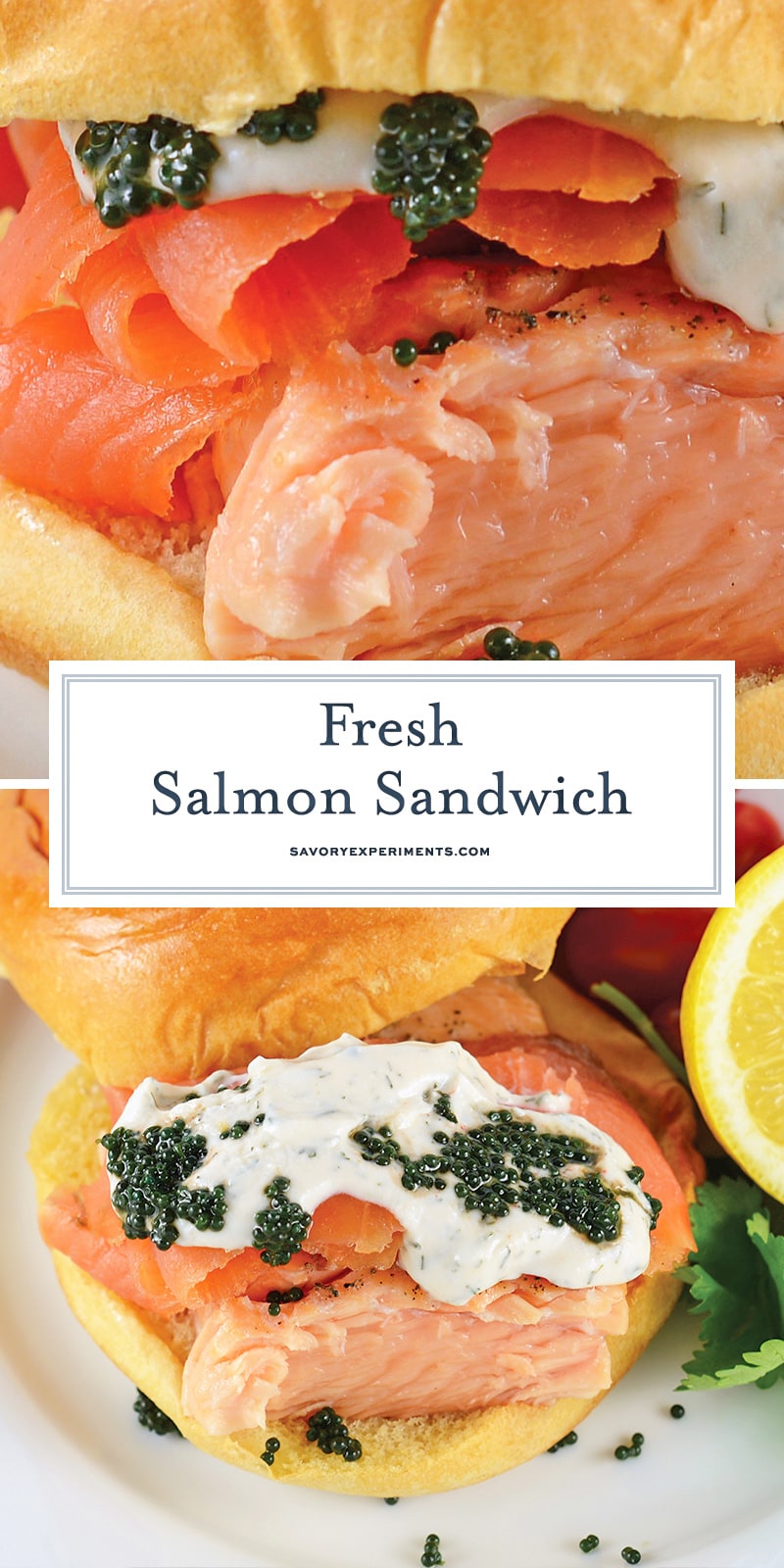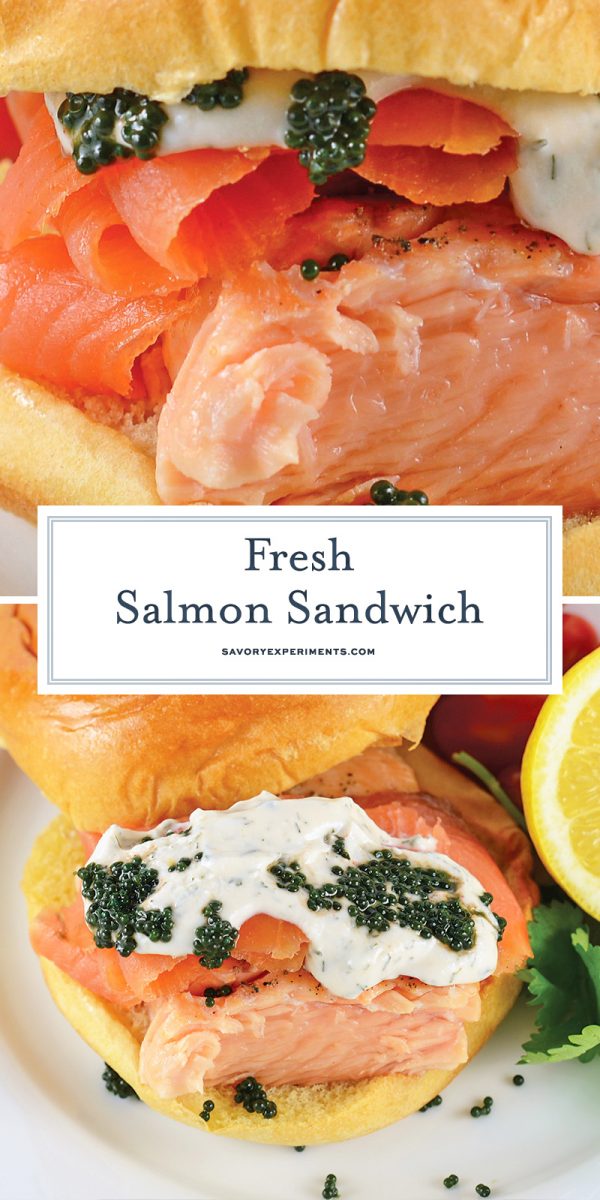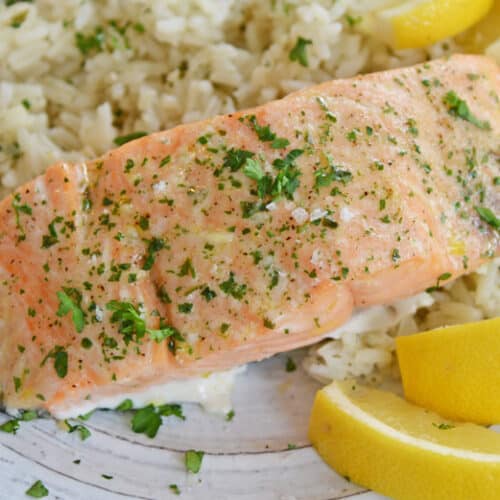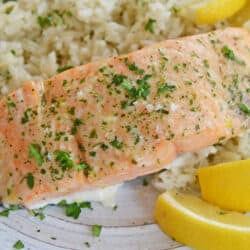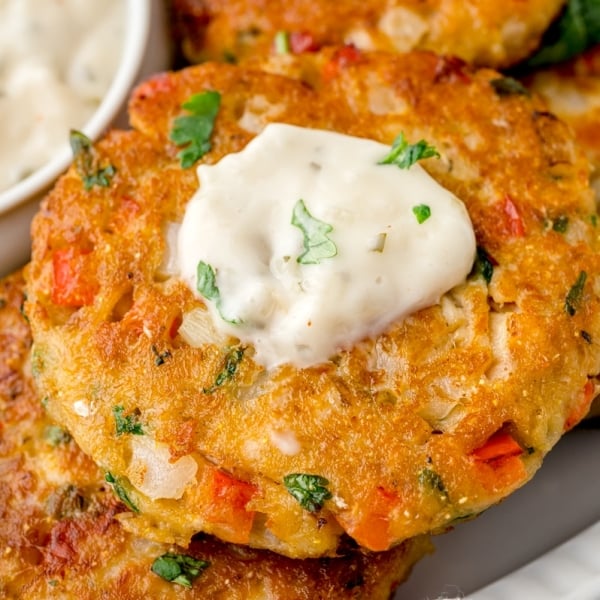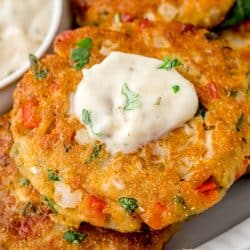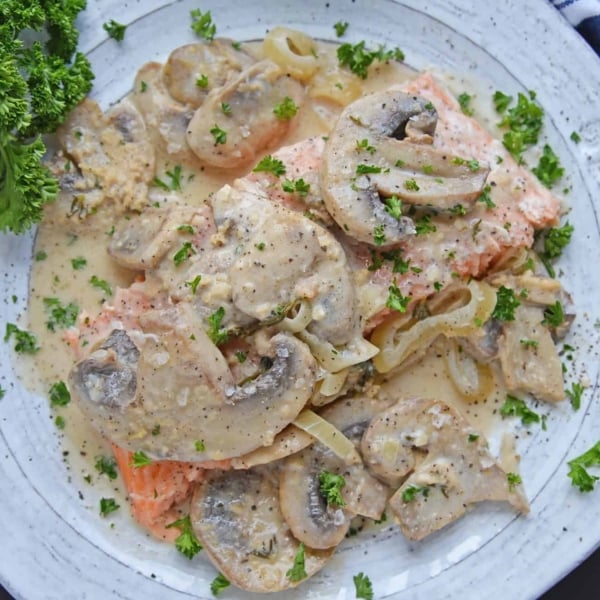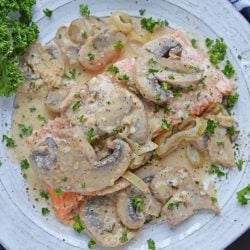 Tools:
Black Caviar
– see my notes above, it's not "cheap", but it also won't break the bank and you get to be all fancy eating your caviar like the star that you are!
Smoked Salmon
– smoked salmon can be purchased in the grocery store, but you'll often get better deals online. Since it is smoked, the shelf life is way longer than raw salmon!
If you have any leftover, use it for my Smoked Salmon Crackers.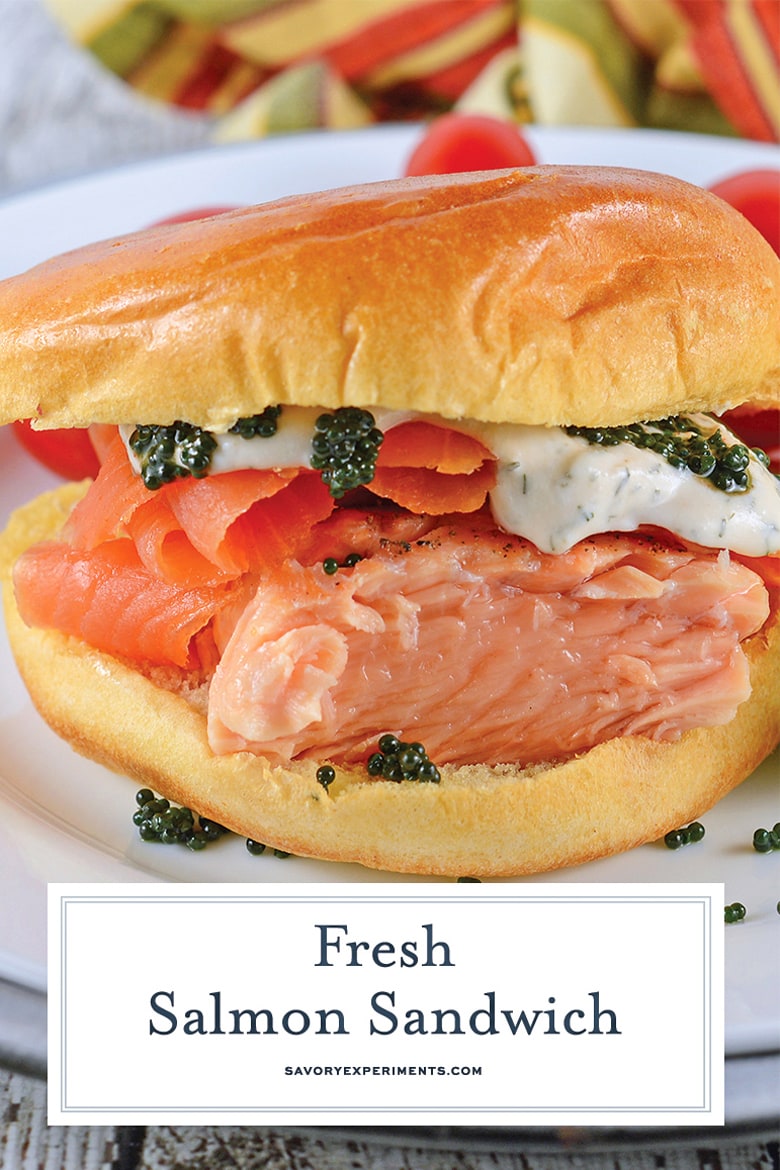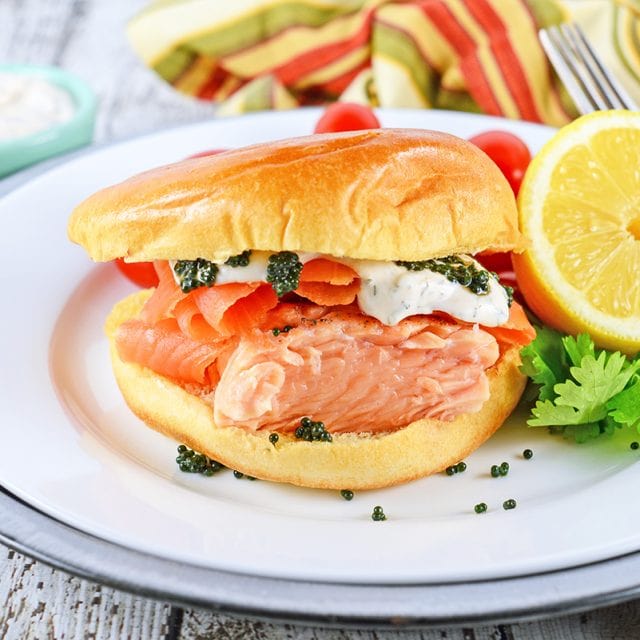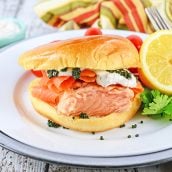 Ultimate Salmon Sandwich Recipe
The Ultimate Salmon Sandwich is the best salmon sandwich because it uses two types of salmon with dilled sour cream and caviar on a buttery brioche roll.
Ingredients
1

cup

sour cream

2

tablespoons

fresh dill

roughly chopped

2

tablespoons

fresh lemon juice

Dash of hot sauce

16

ounces

of salmon filets

no skin (or remove skin after cooking)

6

ounces

smoked salmon

2

tablespoons

black caviar
Instructions
In a small mixing bowl combine sour cream, fresh dill, lemon juice and hot sauce. Set aside.

Heat a large skillet over medium heat. Remove raw salmon from packaging, rinse, pat dry and season both sides with fine sea salt and freshly ground black pepper.

Cook salmon covered for 2 minutes on each side. Salmon can be cooked and served medium to medium rare. If you prefer a well done version or your filet is thicker than 1/2 inch, cook for an additional minute on each side. Cooking times will vary.

Remove salmon and divide into 4 equal 4-ounce pieces.

Assemble the sandwich by cutting each roll in half. Divide both types of salmon evenly among each brioche roll. On the top half of the rolls smear dilled sour cream spread and 1/2 tablespoon black caviar. Top and enjoy!

If you've tried this recipe, come back and let us know how it was in the comments or ratings.
Nutrition
Calories:
461
kcal
,
Carbohydrates:
22
g
,
Protein:
37
g
,
Fat:
24
g
,
Saturated Fat:
9
g
,
Cholesterol:
149
mg
,
Sodium:
774
mg
,
Potassium:
775
mg
,
Fiber:
1
g
,
Sugar:
2
g
,
Vitamin A:
530
IU
,
Vitamin C:
3.4
mg
,
Calcium:
179
mg
,
Iron:
3.9
mg