A family favorite, Chile Verde. Do you love a smothered burrito, a "wet" burrito, if you will? Zesty chile verde and melty cheese soften a tortilla filled to the max with refried beans, veggies and more cheese.
Fun fact about refried beans, also known as frijoles refritos, they are traditionally served for breakfast with eggs and sometimes as a side dish for lunch or dinner. To me, that sounds delicious!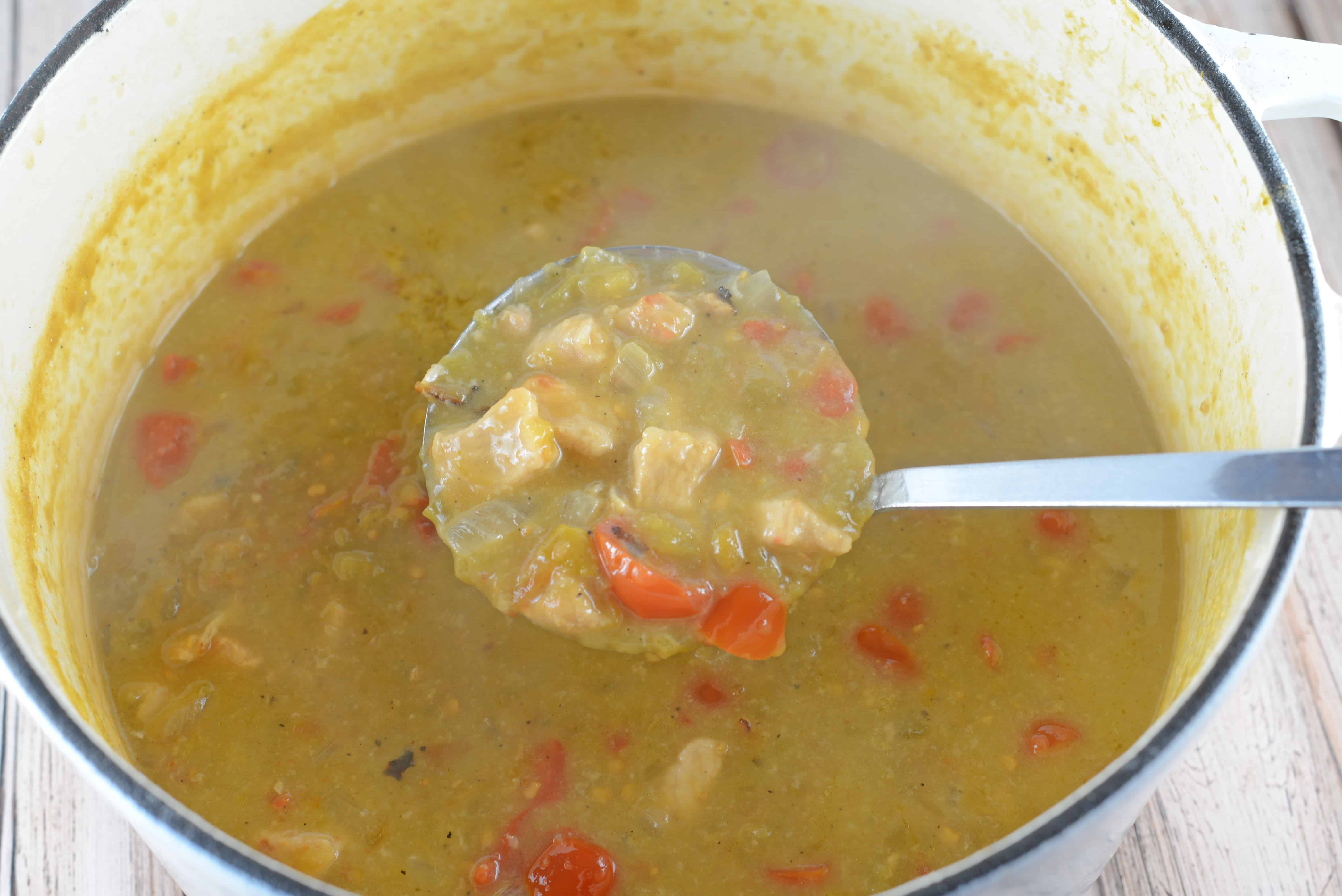 Another family favorite (I'm sure you are sensing a theme that my family enjoys Mexican food), Chile Verde Burrito night often includes extra guests that find any receptacle they can to get the Chile Verde from the pan to their mouth, so plan to have some tortilla chips on hand!
Don't forget to PIN Chile Verde!
Print Recipe
Chile Verde
Yum
Chile Verde- green chile with tomatoes and spices served over a giant burrito, eggs, refried beans or in tacos.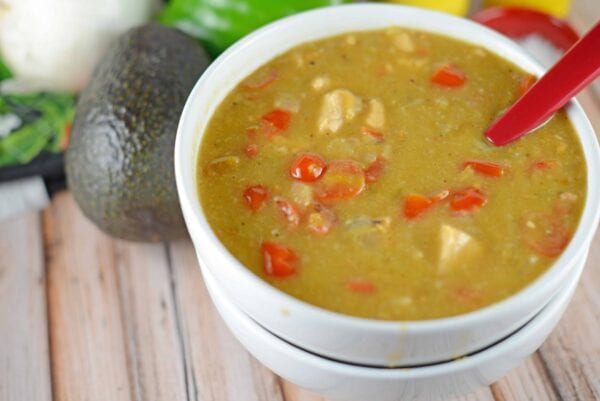 | | |
| --- | --- |
| | |
Cut boneless pork chops into 1 inch cubes, discarding excess fat. Toss and coat well in flour.

Heat 2 tablespoons vegetable oil over medium-high heat in a large Dutch oven or pot. When oil it hot, sift pork cubes out from the flour, and brown in the Dutch oven. Season with salt and pepper to taste. Discard remaining flour.

Stir and cook until browned on the outside, approximately 5-8 minutes. Remove pork to a paper towel lined plate. Leave any excess oil in the pot.

Without removing remaining oil or browned bits, add diced canned chilies, tomatoes, garlic salt, ground pepper, water and pork to the Dutch oven. Bring to a low simmer, stirring continuously and breaking the browned bits off the bottom of the pan (these are like little flavor bombs that will disintegrate into the Chile Verde).

Lower and simmer for 1 1/2-2 hours, stirring and making sure heat is low enough that it doesn't scald (been there and done that, oops).

Chile verde will thicken and be ready to ladle over burritos, eggs, tacos or refried beans.
To roast chiles, place on a hot grill in under the broiler until the skin blisters, then place hot, soft chiles into a an airtight bag, close tightly and allow to steam. The skin should easily peel off.
If you don't wish to use fresh chiles, you can purchase an 8-ounce can whole or diced green chiles, drained and patted dry and skip this step.
You can order Hatch Green Chiles and other varieties from ChileMonster.com. It is the only site I trust for fresh and flavorful chiles.
Love Mexican Food? So do I- and I pin all of my favorite recipes along with other great food bloggers to my Mexican Food Pinterest board– come join us!
Also check out these chile recipes: 
If you like this recipe, make sure to follow me on Pinterest for even more!