Chili Verde is a family favorite! Do you love a smothered burrito, a "wet" burrito, if you will?
Zesty chili verde and melty cheese soften a tortilla filled to the max with refried beans, veggies and more cheese making this Pork Chili Verde recipe the absolute best for making green chili burritos and more!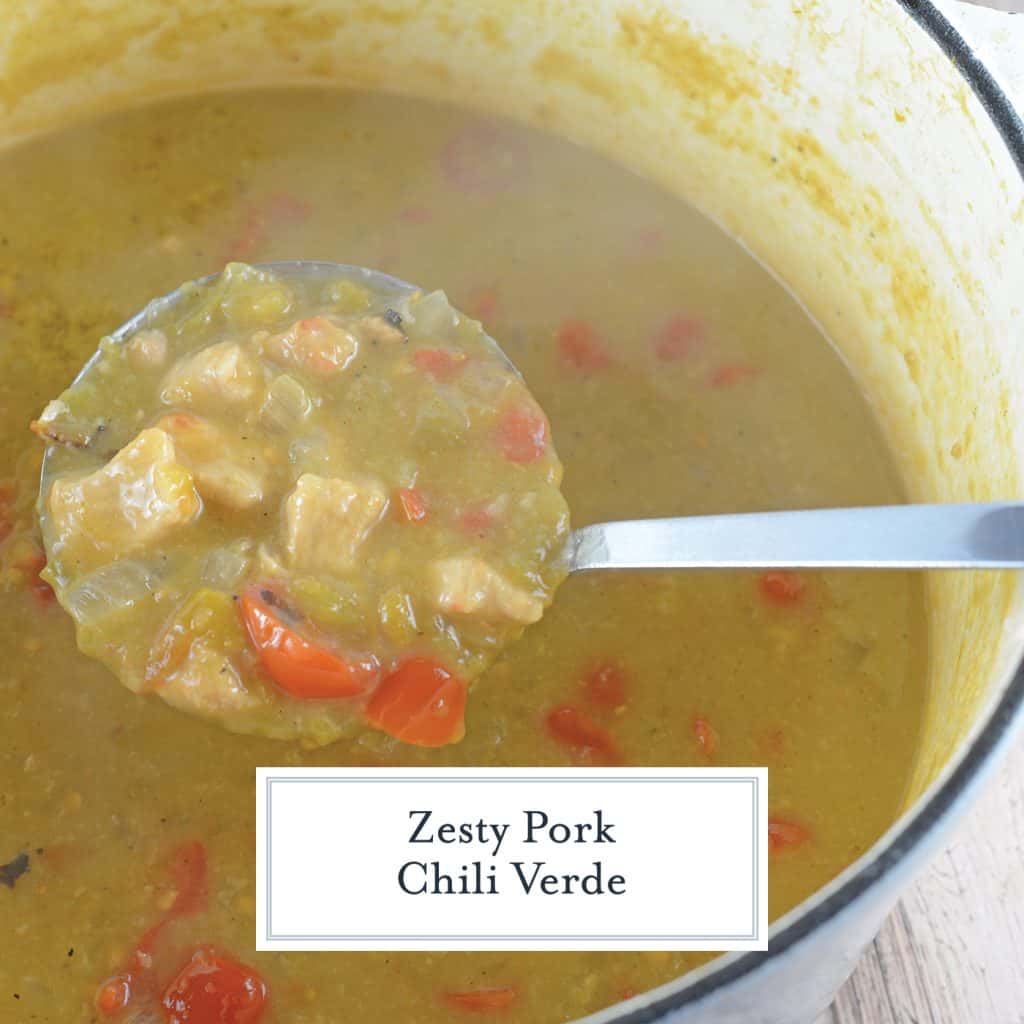 Pork Chili Verde is a wonderful mixture made up of green chile, tomatoes and spices, best served over giant burritos, eggs, refried beans or in tacos!
Fun fact about refried beans, also known as frijoles refritos, they are traditionally served for breakfast with eggs and sometimes as a side dish for lunch or dinner.
It is almost always served with cheddar cheese or crumbled cotija. Anyway you put it, that sounds delicious to me!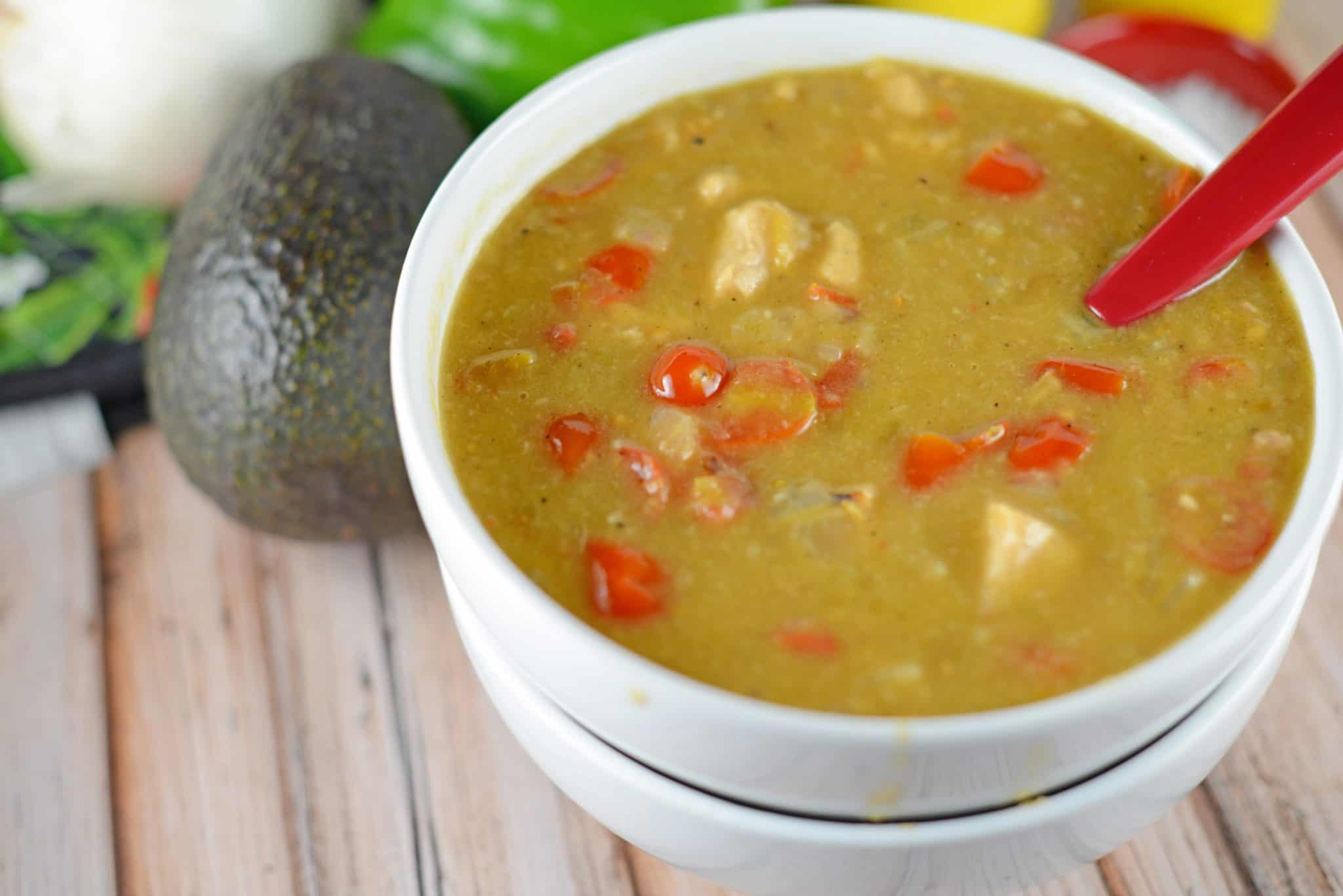 Another family favorite (I'm sure you are sensing a theme that my family enjoys Mexican food), Pork Chili Verde!
Burrito night often includes extra guests that find any receptacle they can to get the Chili Verde from the pan to their mouth, so plan to have some tortilla chips and homemade salsa on hand.
Although sometimes it just gets smothered on nachos, beans or spooned into tacos. In authentic restaurants, it is usually just served on a platter with warm flour tortillas for soping it up.
This is a quick and dirty version of green chili sauce. Like Italian red sauces, there are many ways to make it and each family and even region of Mexico, has its own spin and tradition.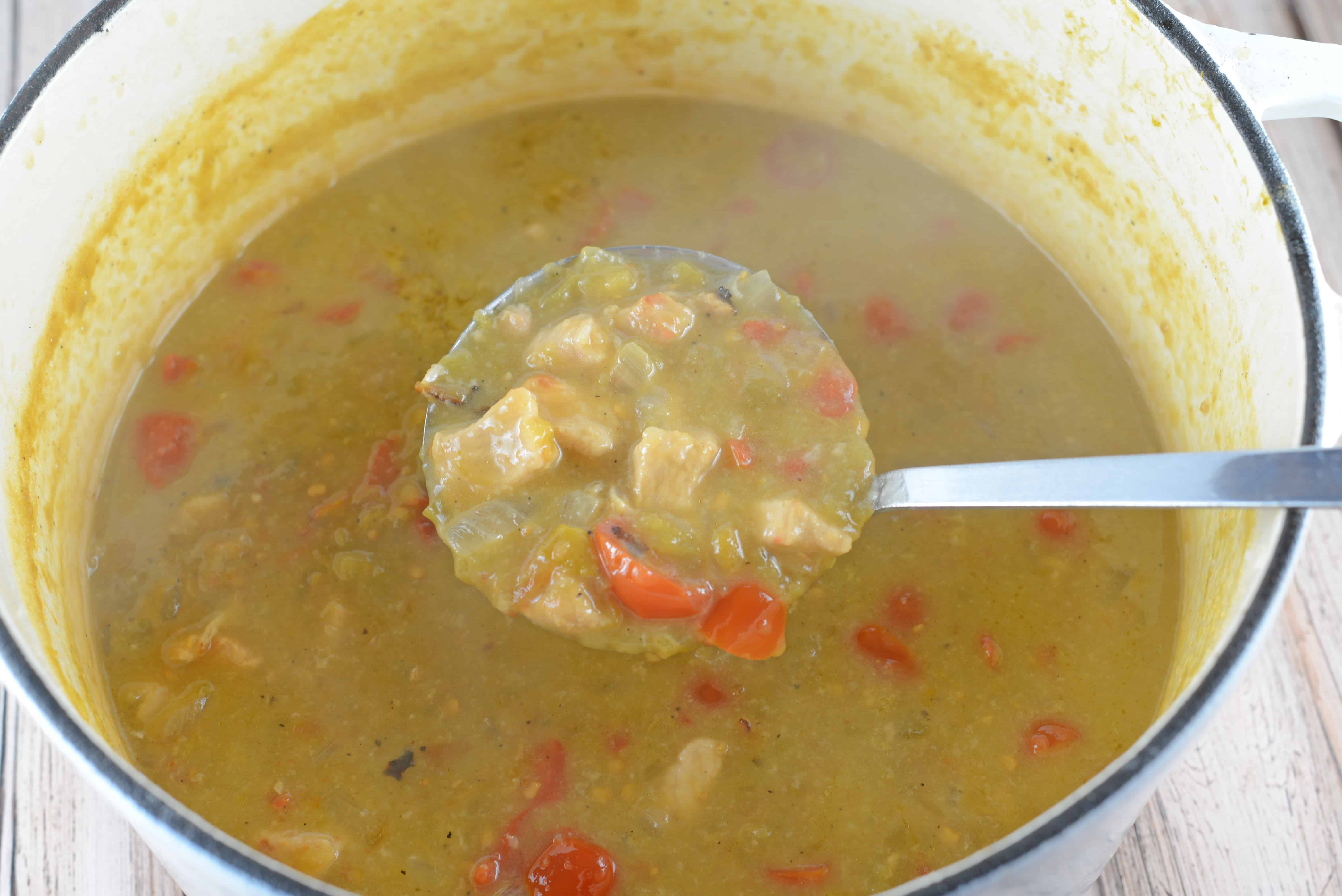 In no way, shape or form do I suggest that mine is authentic or "the best", but what I do know is that it is darn delicious and I hope you enjoy it as much as my family does.
Traditionally speaking, green chile sauce is made using pork shoulder, Mexican oregano, chicken broth and seasoned with salt and pepper. It is slow cooked on medium heat until the pork is tender.
It can be made in a slow cooker (or crock pot, if you prefer) but this is a quick and dirty version of pork chile verde.
Is pork chili verde the same as salsa verde? In my book, no. Salsa verde is a cold sauce made with tomatillos and other spices.
Is it chile or chili? I often go back and forth and seems chile and chili are used interchangeably. However, I once a boss that was one hell of a writer and used to be a book editor.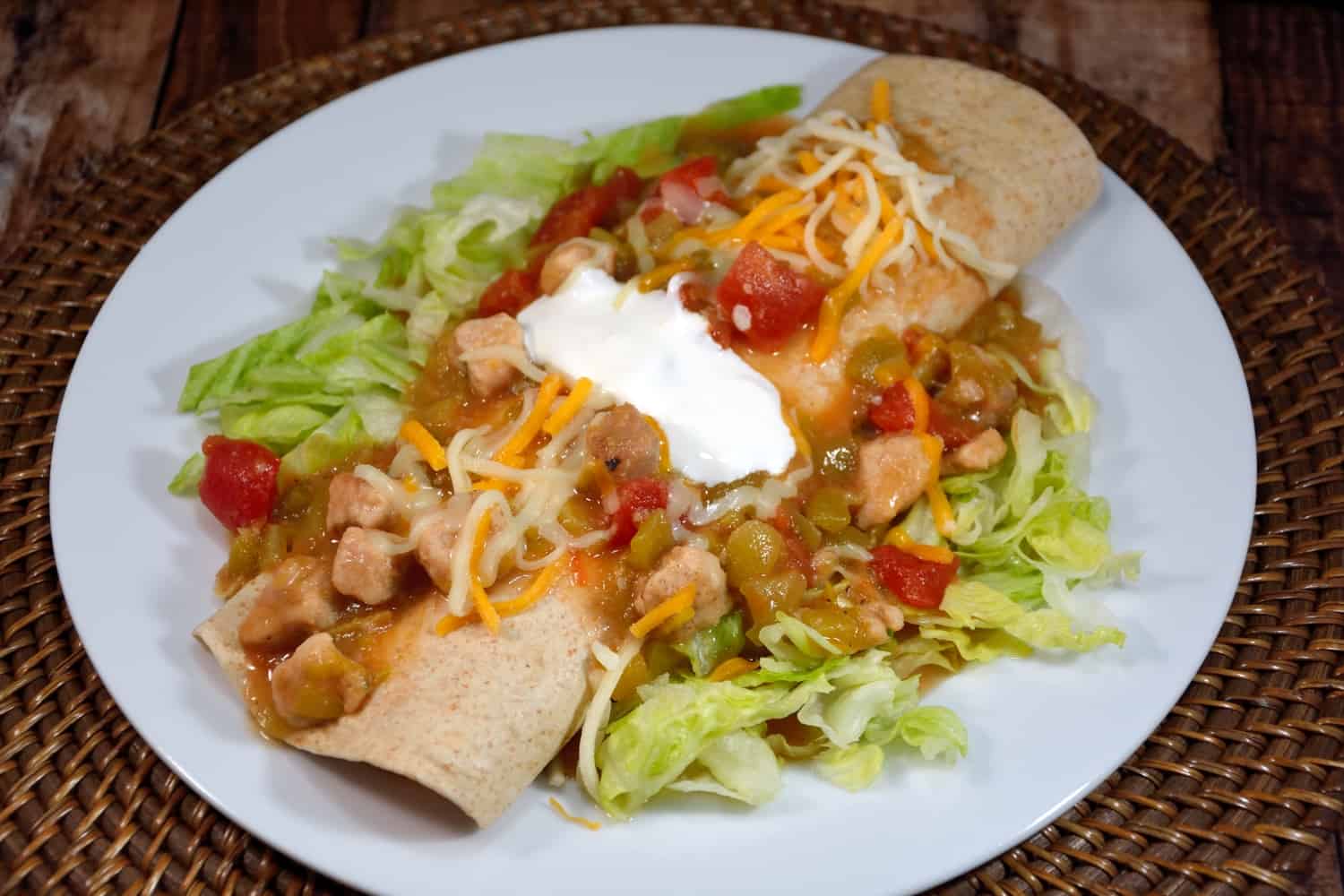 If you gave us the same 10 words to string together in a sentence, hers would undoubtedly be more elegant. So I asked her and she shared that in book editing, they would use chile to describe the actual fruit and chili to describe a soup or stew.
So there you have it, foodie friends. I hope you learned something new today! You can still call it chile verde, if you choose.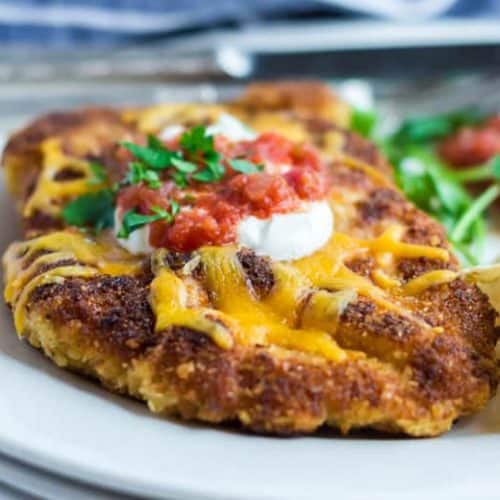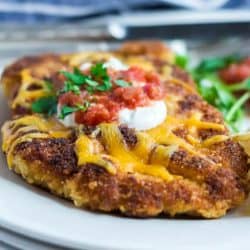 Crispy Mexican Chicken
Topped with melty cheese and covered in a flavorful breading, this EASY Crispy Mexican Chicken recipe is perfect for a weeknight dinner!
View this recipe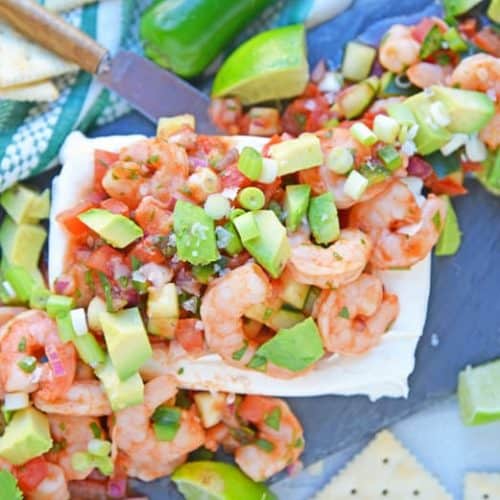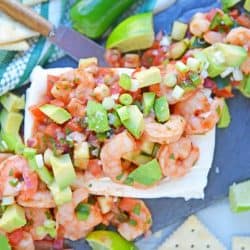 Mexican Cream Cheese Shrimp Dip
Take your usual cocktail sauce shrimp dip up a notch with this Mexican Cream Cheese Shrimp Dip recipe. It's perfect for any get together or party!
View this recipe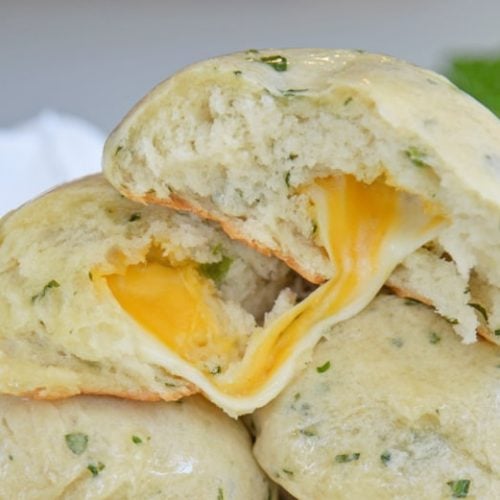 Mexican Cheesy Bread
Upgrade your usual dinner rolls and try these Mexican Cheesy Rolls! It's a great way to add a little spice to your dinner roll recipe.
View this recipe
Tools for making this chile verde recipe:
Wood cutting board – wood won't dull your knives like plastic and if treated properly, has natural antimicrobial properties.
Good knife – Global is my favorite! They are worth the price, I promise. I am kind of obsessed with them and store them tucked away so no one else can use them. Including hubby. Hands off my good stuff!
Dutch Oven– every kitchen should have one! They are heavy. They are expensive. They are worth it!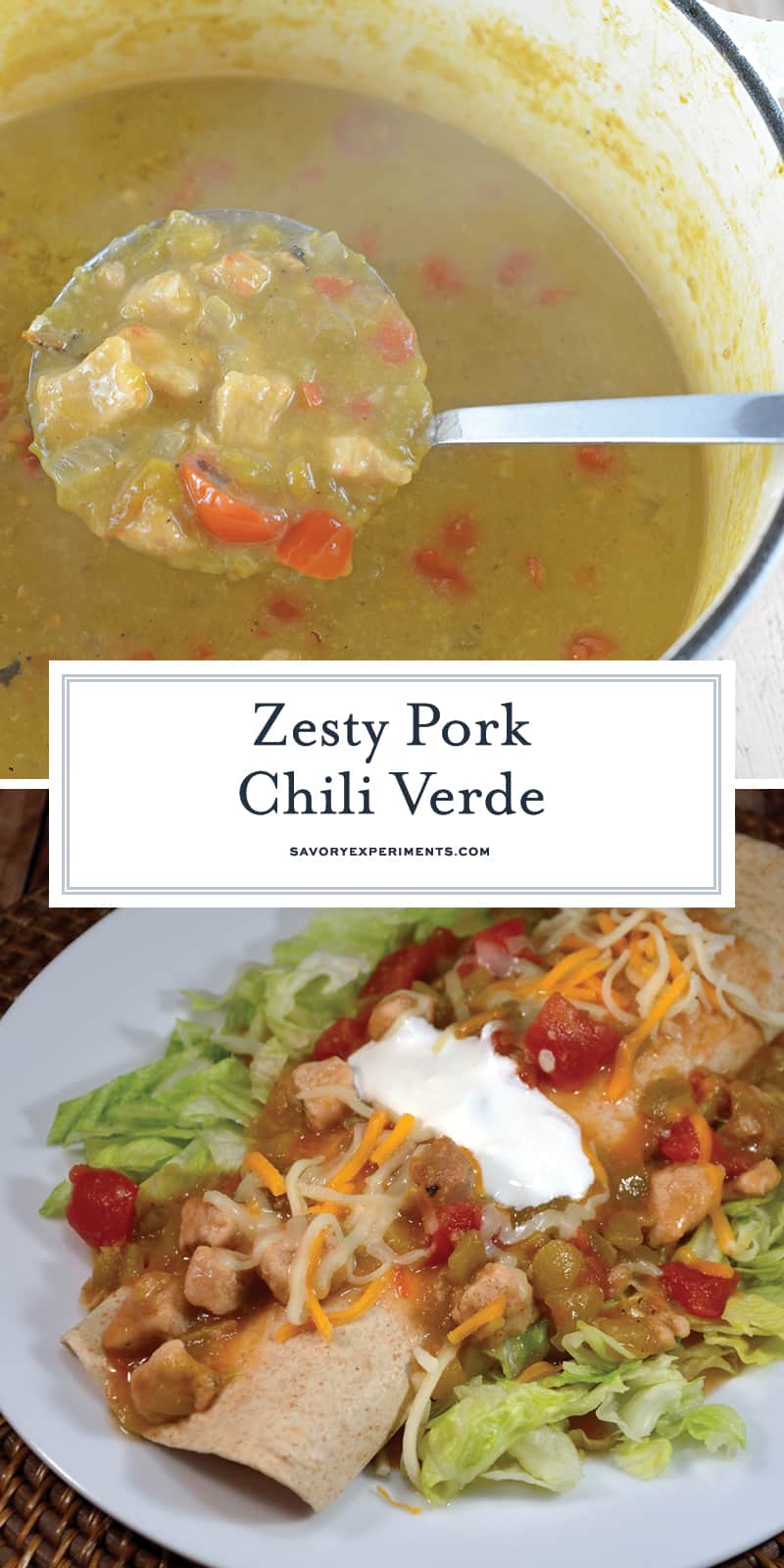 Questions you might have about how to make chili verde:
Can you freeze chile verde? You sure can! In fact, I usually make a double or triple batch just so I can freeze some. Place in airtight containers or even plastic bags with as little air as possible. Freeze for up to 4 months.
Is chile verde spicy? It can be depending on the heat of the green chiles that are used. Look at the can of chiles your are using and see if it says mild or spicy. Pick your poison.
Can I use fresh chiles for chili verde? You sure can! If you are going to use fresh chiles they need to be roasted and skinned first. See my post on how to roast Hatch chile peppers. This same technique can be used for any type of chile pepper.
Can I use poblano chiles? You can use poblano chile you wish.
Is chile verde gluten free? Some recipes might be gluten free, but this one is not. I use flour to thicken the sauce.
Can I use chicken instead of pork? You sure can! Use boneless skinless chicken breasts, the same amount, and cook them the same way as you did pork.
Can I make this into a vegetarian recipe? You can omit the meat, but this will also omit some flavor. I would suggest adding a little more garlic salt.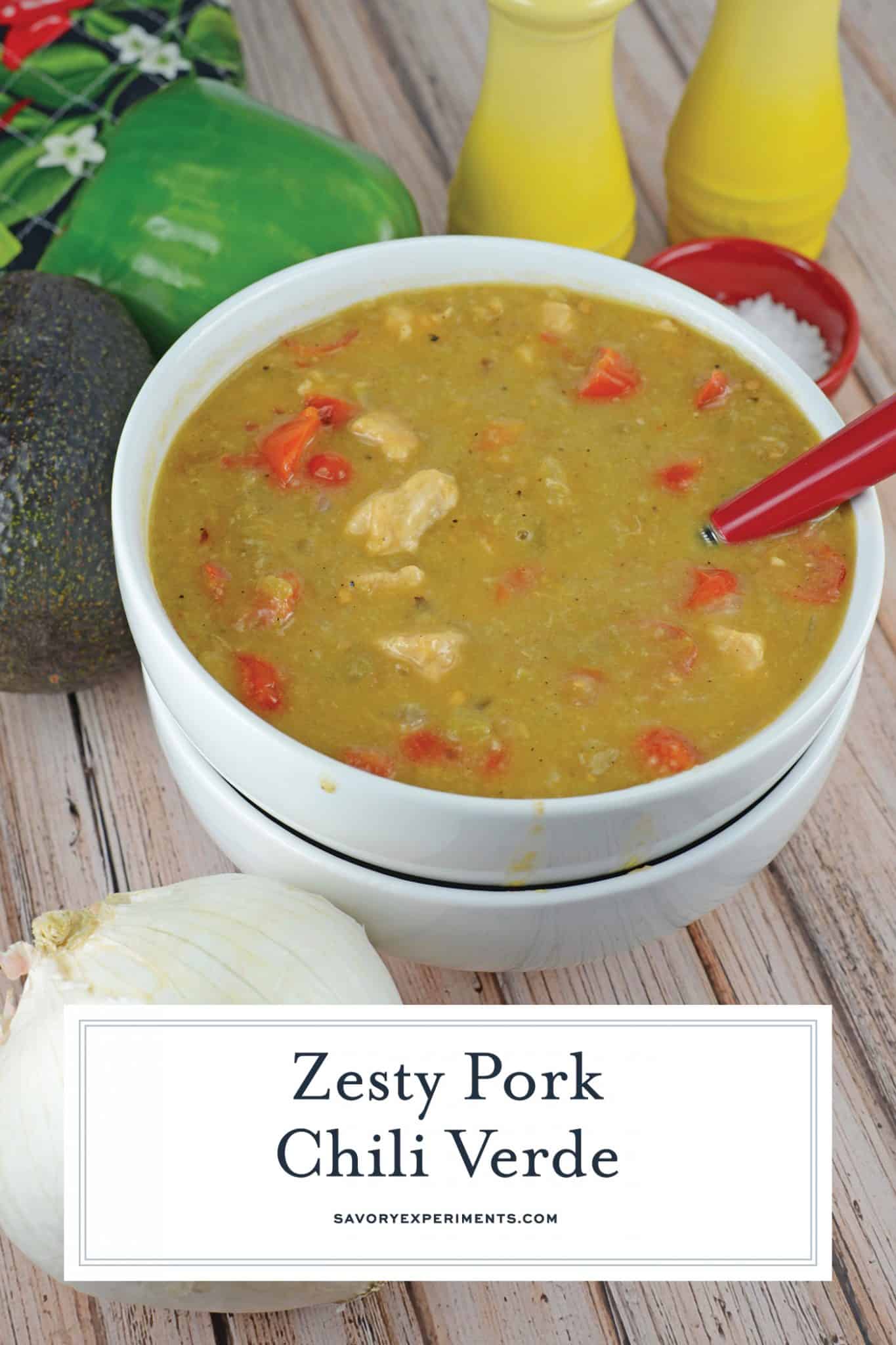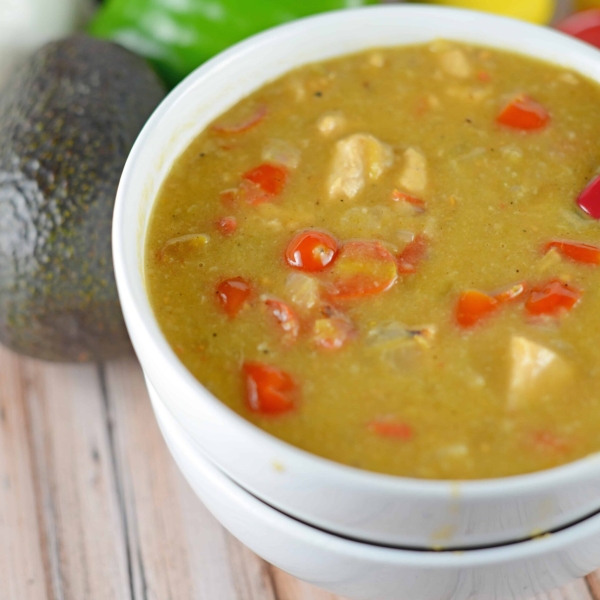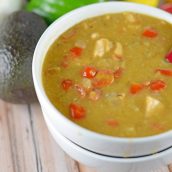 Pork Chili Verde Recipe
Pork Chili Verde is a wonderful mixture made up of green chilis, tomatoes and spices, best served over giant burritos, eggs, refried beans or in tacos.
Instructions
Cut boneless pork chops into 1 inch cubes, discarding excess fat. Toss and coat well in flour.

Heat 2 tablespoons vegetable oil over medium-high heat in a large Dutch oven or pot. When oil it hot, sift pork cubes out from the flour, and brown in the Dutch oven. Season with salt and pepper to taste. Discard remaining flour.

Stir and cook until browned on the outside, approximately 5-8 minutes. Remove pork to a paper towel lined plate. Leave any excess oil in the pot.

Without removing remaining oil or browned bits, add diced canned chilies, tomatoes, garlic salt, ground pepper, water and pork to the Dutch oven. Bring to a low simmer, stirring continuously and breaking the browned bits off the bottom of the pan (these are like little flavor bombs that will disintegrate into the Chile Verde).

Lower and simmer for 1 1/2-2 hours, stirring and making sure heat is low enough that it doesn't scald (been there and done that, oops).

Chile verde will thicken and be ready to ladle over burritos, eggs, tacos or refried beans.

If you've tried this recipe, please come back and let us know how it was!
Nutrition
Calories:
217
kcal
,
Carbohydrates:
18
g
,
Protein:
16
g
,
Fat:
8
g
,
Saturated Fat:
4
g
,
Cholesterol:
44
mg
,
Sodium:
1157
mg
,
Potassium:
339
mg
,
Fiber:
3
g
,
Sugar:
3
g
,
Vitamin A:
255
IU
,
Vitamin C:
13.1
mg
,
Calcium:
12
mg
,
Iron:
1.2
mg