This Buttermilk Fried Chicken recipe is so good I'd say it's a blue ribbon fried chicken recipe. Not too sure with how to make fried chicken?
The best Buttermilk Fried Chicken recipe! Brined chicken with fresh herbs, buttermilk and seasonings makes for a crispy, flavorful southern fried chicken. Finger lickin' good.
This Buttermilk Fried Chicken recipe is the best I've ever made at home. In fact, after making it, I vowed to never make any other.
This recipe comes from a super famous chef who prefers to be anonymous and not let anyone know they let their proprietary blend of buttermilk and herbs grace the internet.
While this southern fried chicken does take a certain amount of foresight and extra time, it is well worth it.
Why brine your fried chicken?
I will tell you! Brining is a method similar to marination. In brining the objective is osmosis (haven't heard that since middle school, huh?) where the goal of marinating is to infuse.
Brining is the process of allowing a food to sit in a liquid, most commonly water, with salt (and sometimes other spices and herbs) to suck up moisture by filling all of the cells with as much fluid as they can hold. The process is called denaturation.
Average weight loss during the cooking process is 30%; with brining it is lowered to 15%. Just to experiment, try weighing your meat before brining, after brining and then after to cooking to see the differences.
Meats will absorb the liquid, therefore losing less while cooking, resulting in a plump, juicy and moist meal. Plump and juicy buttermilk fried chicken, that is.
Keep in mind that after brining the meat will be at its heaviest and will feel firm and dense; one might perceive it as tough. The truth is that it is jam packed with liquid… about to burst!
It will resume to normal texture while cooking. The most notable difference will be realized by your taste buds.
Salt is also used in brining and serves three purposes. The first is that it is a preservative. Commonly used when brining cheeses and deli meats, it helps food last longer.
The second is that salt will help break down proteins, again resulting in a more tender food. Lastly, it adds flavor.
Salt is the basic building block that makes so many of our favorite foods taste the way they do. Without salt food would be bland and boring.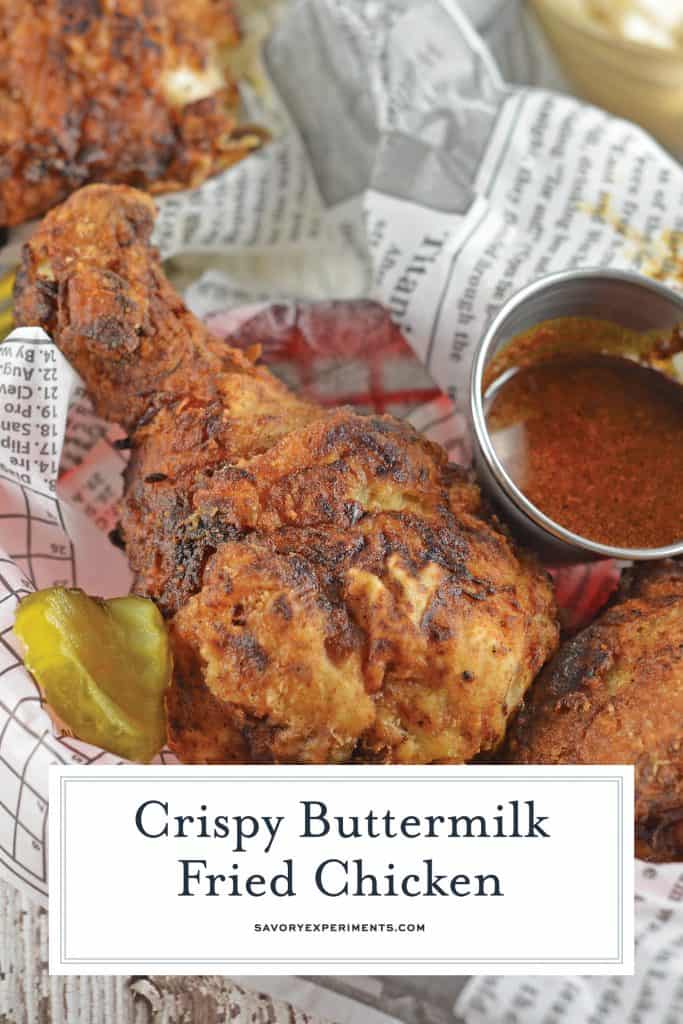 It had been a long time (years) since I had made good southern fried chicken. This recipe was a blend of a brining technique from a famous local chef, my mother's fried chicken and some added extras of my own.
The result was a crispy exterior with a juicy and flavorful inside. So good that I made it into popcorn chicken for my book club meeting the following weekend.
Although the chicken is bursting with flavor on its own you can serve it with creamy honey mustard , chipotle remoulade or a spicy Nashville Hot Chicken Sauce or even hot honey.
Check out these other easy chicken recipes:
Pressure Cooker Indian Butter Chicken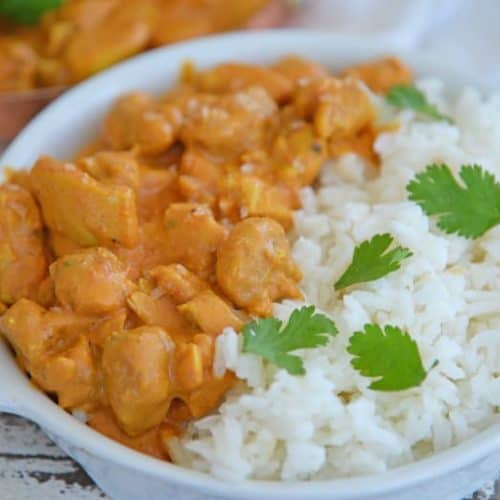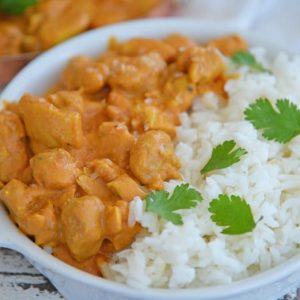 Express Cooker Indian Butter Chicken is a delicious and healthy weeknight meal ready in just 30 minutes from prep to plate and this one using a special secret ingredient!
Crispy Mexican Chicken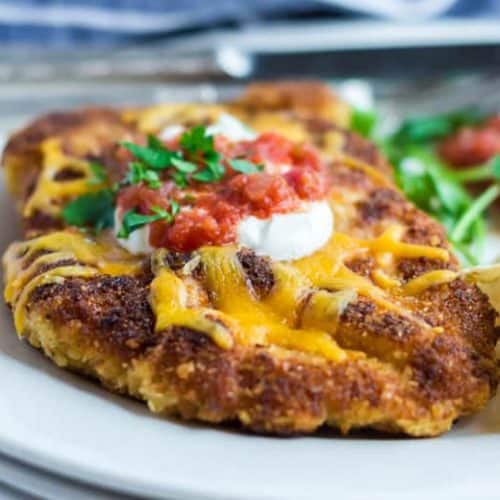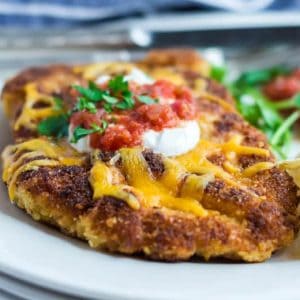 Topped with melty cheese and covered in a flavorful breading, this EASY Crispy Mexican Chicken recipe is perfect for a weeknight dinner!
Chicken Cacciatore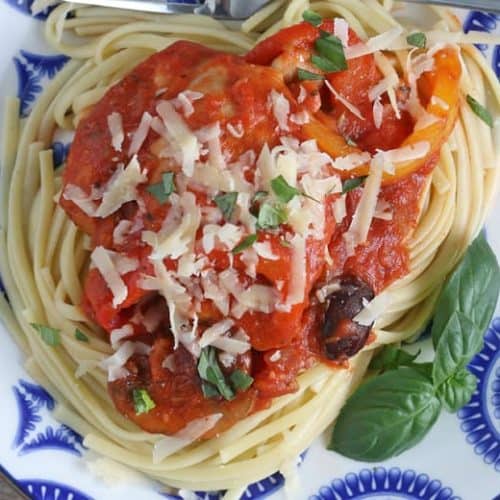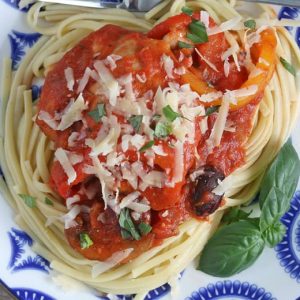 Easy Chicken Cacciatore uses tender chicken in a tomato sauce with mushrooms, bell peppers, olives and herbs. Only takes 30 minutes from stove to plate!
Tools for making this fried chicken recipe:
Mortar and Pestle – this might not be an item to use often, but it is handy to have around and can be displayed when not in use.
Heavy Bottom Frying Pan– this will be one of your most used kitchen tools. Having something that is heavy bottom will distribute heat better and prevent burning whether you are using an electric or gas range.
Splatter Screen – For frying anything, a splatter screen will prevent burns and stains.
Cooling Rack – use it for baking or curing fried chicken!
CONNECT WITH SAVORY EXPERIMENTS!

Be sure to follow me on social media, so you never miss a post!

Facebook | Twitter | Youtube
Pinterest | Instagram
Get our FREE 8 Day E-Course on How to Be a Better Home Cook. Sign up HERE!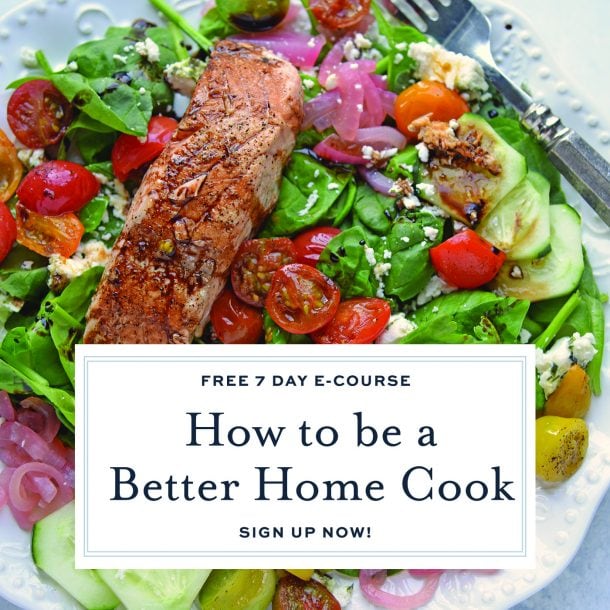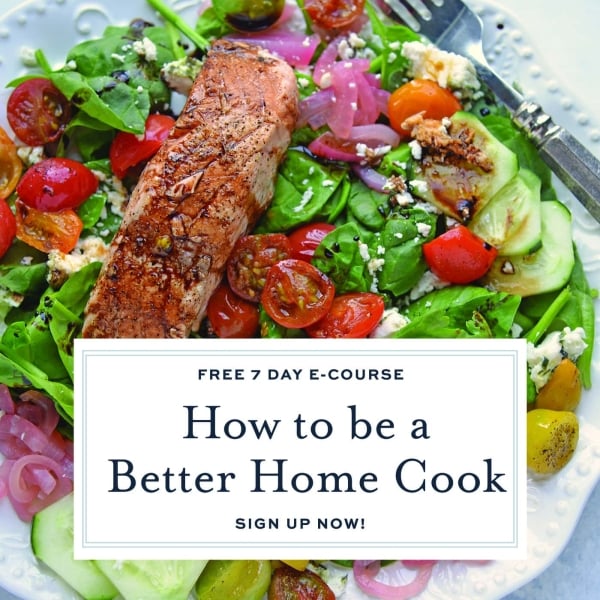 Buttermilk Fried Chicken
This is the best Buttermilk Fried Chicken recipe! Brined chicken with fresh herbs, buttermilk and seasoned flour makes for a crispy and flavorful southern fried chicken.
Instructions
Using a mortar and pestle or spice grinder, grind together salt, rosemary, pepper and bay leaves. Crushing the dried herbs exaggerates the flavors, penetrating the chicken better. Pour mixture into a large airtight freezer bag. Set freezer bag into a medium bowl to help it stand up right.

Using a microplane or small food processor, grate or pulse garlic and onion to a pulp. Add to the freezer bag mixture.

Finish freezer bag brine by adding buttermilk, sea salt and sugar. Close and shake to blend mixture.

Rinse chicken pieces, patting dry, and add to the same freezer bag. Massage brine into chicken. Place the bowl, with freezer bag and all contents into the refrigerator for 24 hours.

In another airtight freezer bag combine flour through white pepper and blend thoroughly.

One and a half hours before serving, remove chicken from brine and contents from refrigerator. Remove chicken from brine, discarding any large pieces of herb and tapping to remove any excess buttermilk.

Add chicken pieces to the flour mixture bag and shake it like a Polaroid picture!

Place pieces on a cooling rack Allow to dry and set for 30-60 minutes.

Preheat oven to 400 degrees. Heat vegetable oil in a large frying pan on high.

Oil will start to have a sheen when it is fully heated. Carefully add chicken pieces, working in batches to not overcrowd the pan. Fry for 12 minutes, turning throughout the process to browned and crisp fully. Remove to a baking sheet and place into the heated oven.

Repeat until all chicken is fried. Allow all chicken to continue heating in the oven for 5 minutes or until fully cooked. Chicken temperature should be 180 degrees. Serve immediately and enjoy!

If you've tried this recipe, come back and let us know how it was!
Nutrition
Calories:
432
kcal
|
Carbohydrates:
41
g
|
Protein:
27
g
|
Fat:
16
g
|
Saturated Fat:
5
g
|
Cholesterol:
81
mg
|
Sodium:
2698
mg
|
Potassium:
429
mg
|
Fiber:
1
g
|
Sugar:
7
g
|
Vitamin A:
520
IU
|
Vitamin C:
3.9
mg
|
Calcium:
142
mg
|
Iron:
3.1
mg