Beef tenderloin is one of my favorite "fancy dinners" to make at home. In the grand scheme of things, it is relatively simple and is, of course, delicious.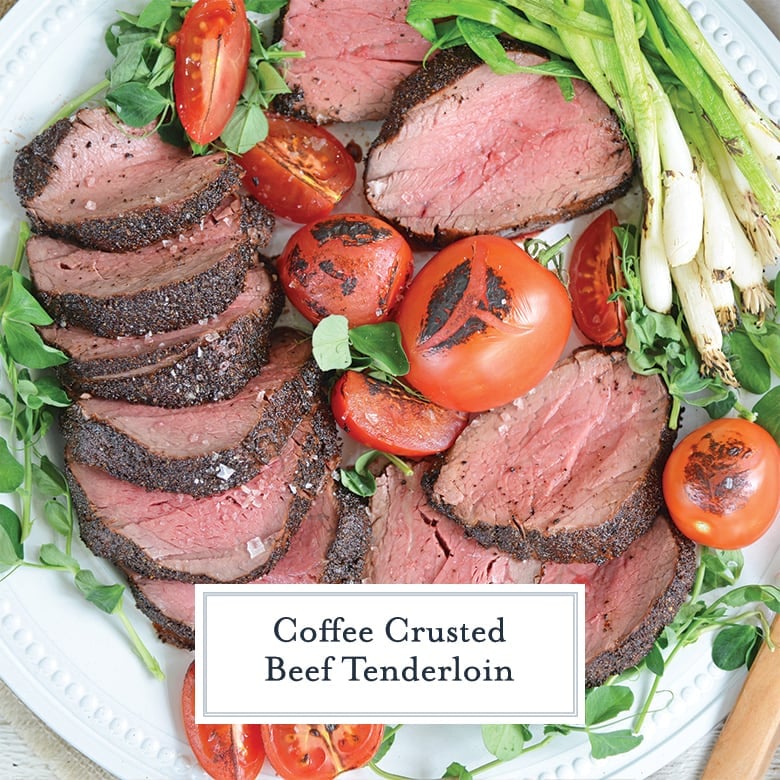 Beef Tenderloin Recipe
A beef tenderloin roast, along with Prime Rib, and any sort of seafood, is probably thought to be some of the most quintessential "celebratory dinners out there.
A beef roast, any piece of meat that can be cooked and feed multiples, is ideal seeing that it is tender and can be cooked easily and expeditiously. A steak, on the other hand, is a smaller cut intended for just one.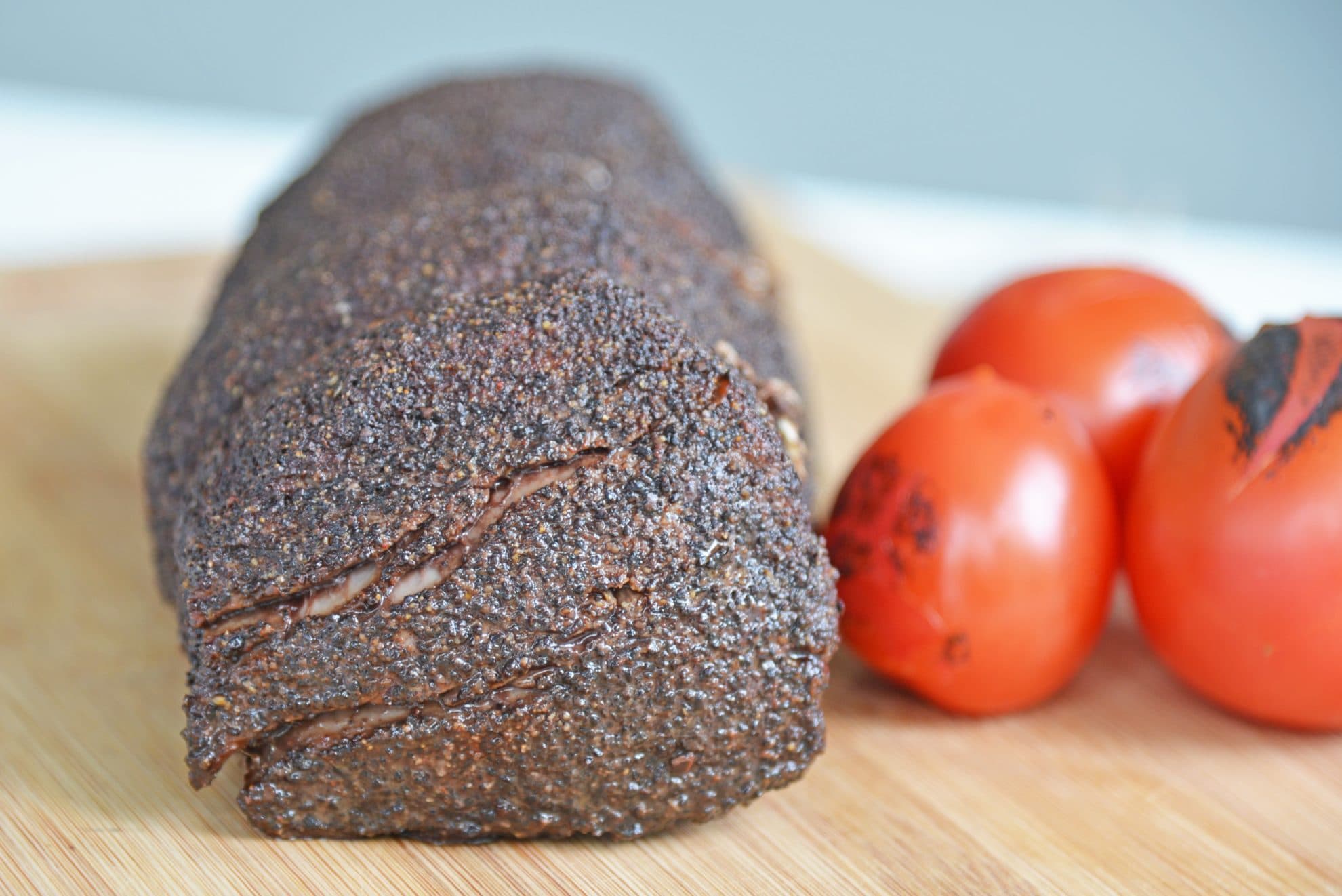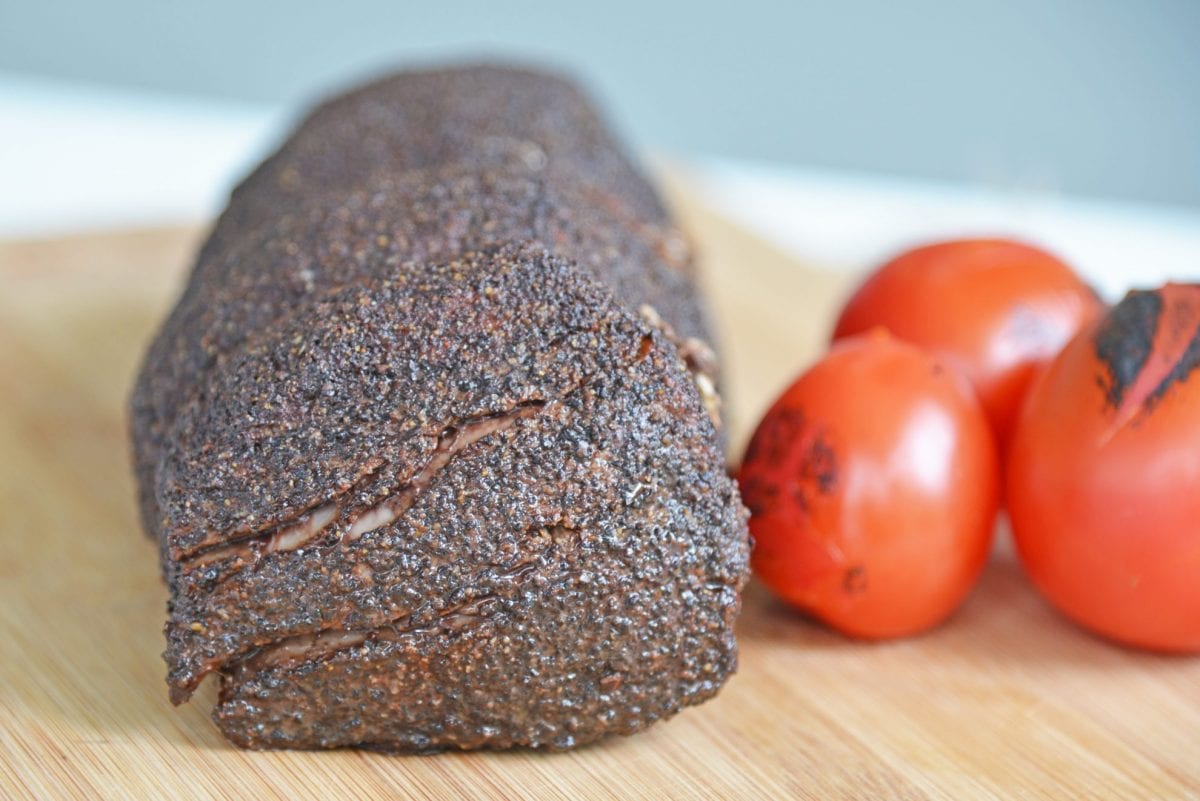 But they are, of course, expensive, and therefore folks seem to be intimidated to cook them for fear that they won't do it correctly and ruin a pricy piece of meat.
Buying Beef Tenderloin
Sometimes I find mine on sale and then I buy more than I need. I cut it each piece into three or four large portions and then freeze it for the date that I do need it. Prices will skyrocket around the holidays, just an FYI.
You can also ask your butcher to go ahead and trim it and tie it. HAving them weigh it after they cut off the excess fat and silver skin will reduce the cost a little.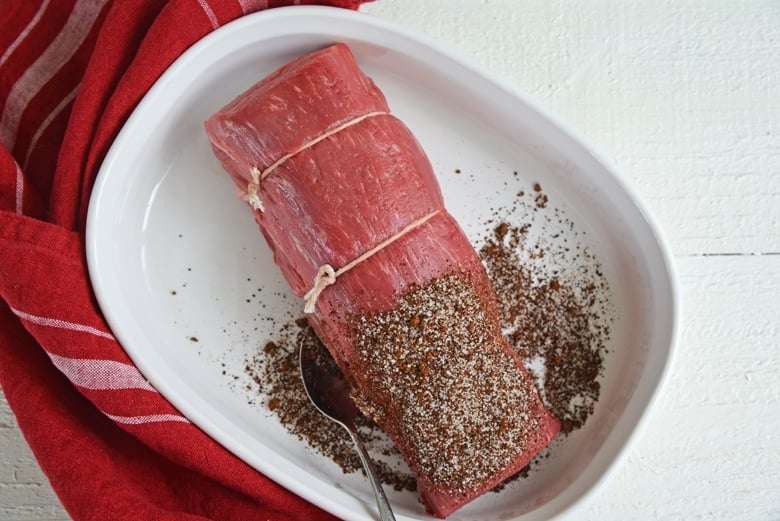 The cut is worth the money. So buttery and tender, you might not even need a knife. And that is also why a lighter rub is perfect.
Beef Tenderloin Cut
What is beef tenderloin? It is a narrow, tube shaped muscle that runs along the loin. It doesn't get much exercise, which is why it is so tender. Although it is encased with fats, the cut itself is very lean, so it is also the healthiest cut of beef.
As a whole roast, it is referred to a tenderloin, but cut into individual steaks they are referred to as filet mignon or eye fillet.
Beef Tenderloin Rub
While delicious with little more than a sprinkle of salt and pepper, I like to perk a tenderloin up a bit. Doing this will give it a nice crust, or as it is known in the culinary world, a bark.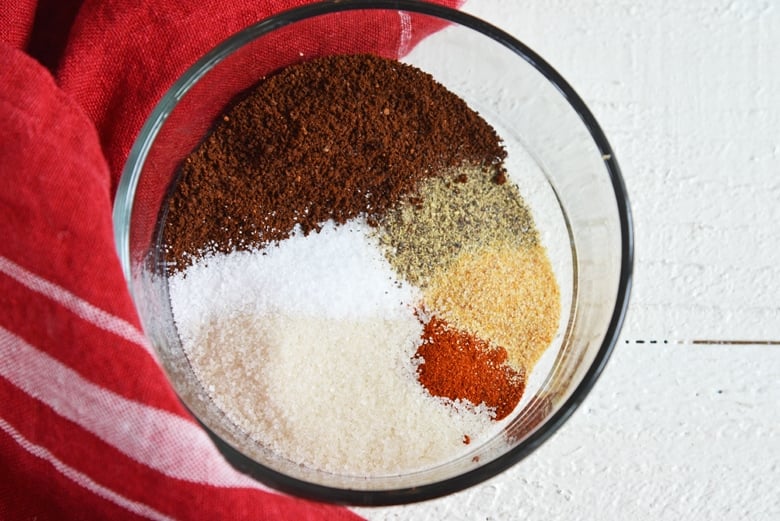 There are many delicious steak rubs out there, but a coffee crust is one of my favorites. Fragrant coffee balanced with sugar, salt, smoked paprika and pepper gives this beef a nice, dark crusted, but a succulent and juicy interior.
You might have seen this in upscale restaurants marketed as a kona crusted steak. Kona is a specific type of coffee from Hawaii and you can certainly use it or any other high grade coffee beans.
Beef Tenderloin in the Oven
For this roast, I prefer to cook it in the oven, however any roast, especially with a rub, can benefit from a quick sear in a hot cast iron pan to take advantage of the Maillard reaction.
A chemical reaction in amino acids and sugar, searing it on high heat will produce a markedly different acidic flavor than simply roasting with the same crust.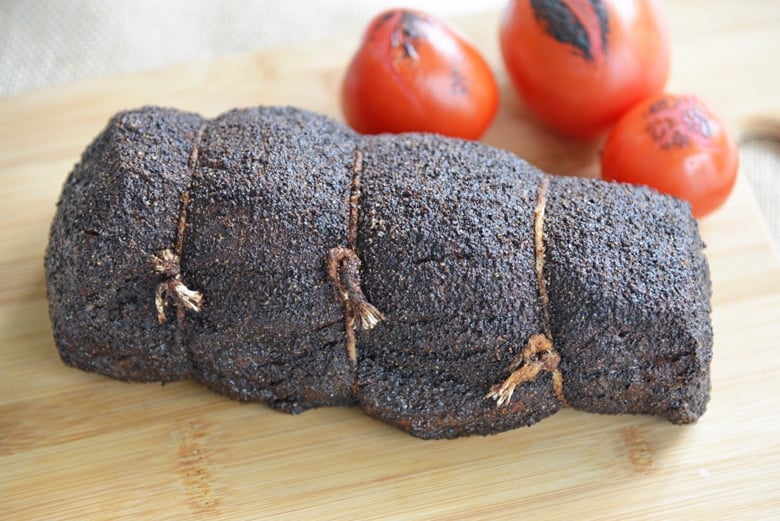 After searing, the roast is transferred to a hot oven for about 10 minutes before the temperature is reduced for the rest of the roasting. The whole process is relatively quick and easy. For medium rare, start to finish, it will take about 40 minutes (including resting time).
Beef Degrees of Doneness
Rare – 125°F (cool red center)
Medium Rare- 135°F (warm red center)
Medium- 145°F (rosy pink center)
Medium Well- 150°F (slightly pink center)
Well Done- 160°F (little to no pink)
Grilled Beef Tenderloin
Can I make this recipe on the grill? The quick answer is YES! In fact, this coffee rub tastes great on any cut of beef including New York strips, ribeyes and porterhouses.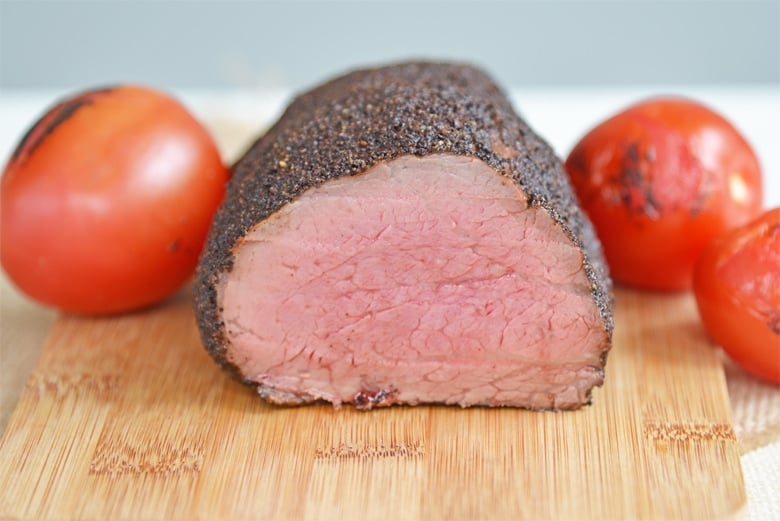 To create the maillard effect on the grill, place it on direct heat for about 10 minutes, rotating to get all sides. Then change to indirect heat, lower the temperature and grill for about 40-45 minutes or until desired doneness is achieved. Then let it rest.
Coffee Rubbed Steaks
Coffee Crusted Beef Tenderloin became a favorite after my visit to Certified Angus Beef last year. Chef Tony and I whipped up beef carpaccio, but first rubbed it down with coffee and granulated honey. It was a magical combination.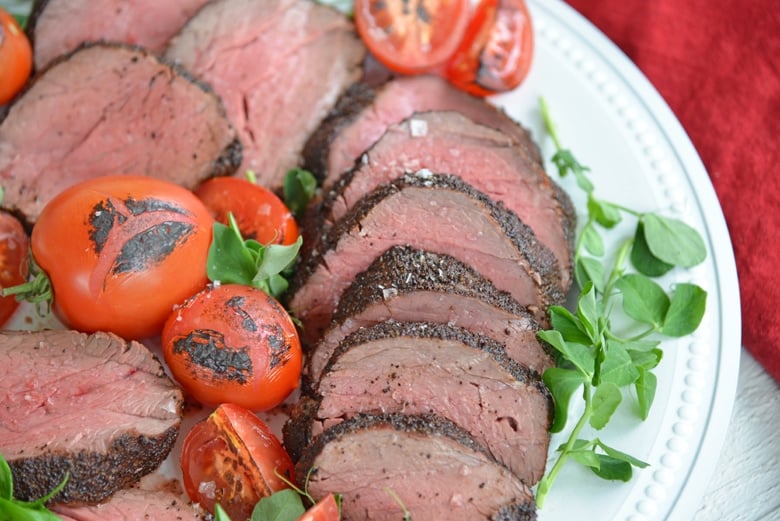 The sugars create a sticky rub that caramelizes immediately under heat. In fact, after it is released from the plastic wrap it will be dark and sticky, which is exactly what you want.
I like using a coarse salt and sugar for a little bit of grit and texture. Much of it will dissolve in the natural juices, but some will remain for impact.
Picking a Coffee
You don't need to get fancy here, but I do recommend using fresh beans opposed to breaking open a Keurig cup.
Two reasons for this include that fresh beans are more aromatic and also heavier in flavor and also that grinding your own beans will result in a much finer blend. While I want grit in my sugar and salt, I don't necessarily want it with the coffee.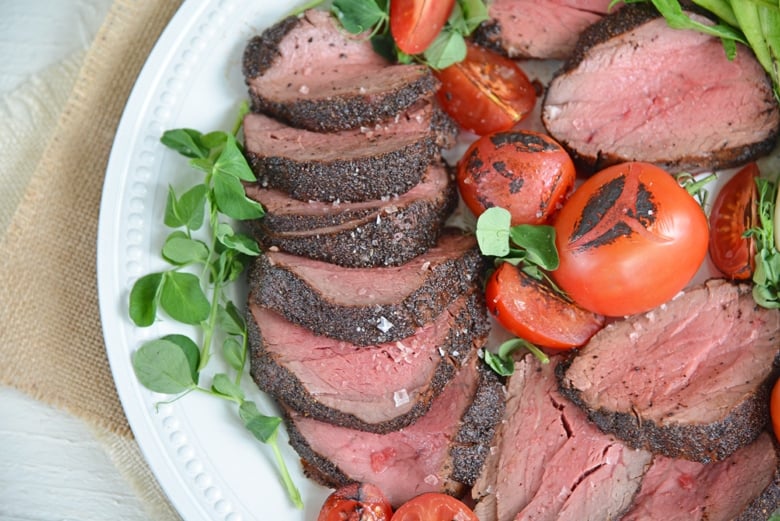 You only need 2 tablespoons, so go to the coffee section and purchase about 4 tablespoons fresh beans. Stick with something classic. Vanilla beans aren't great of beef.
Benefits of Tying Your Roast
Don't skip this step! There is a very important reason people tie their roasts.
Before you start, please make sure you know how to tie your roast! If you are still a bit intimidated, you can also ask the person behind the meat counter to help you out with it. They are most often happy to oblige.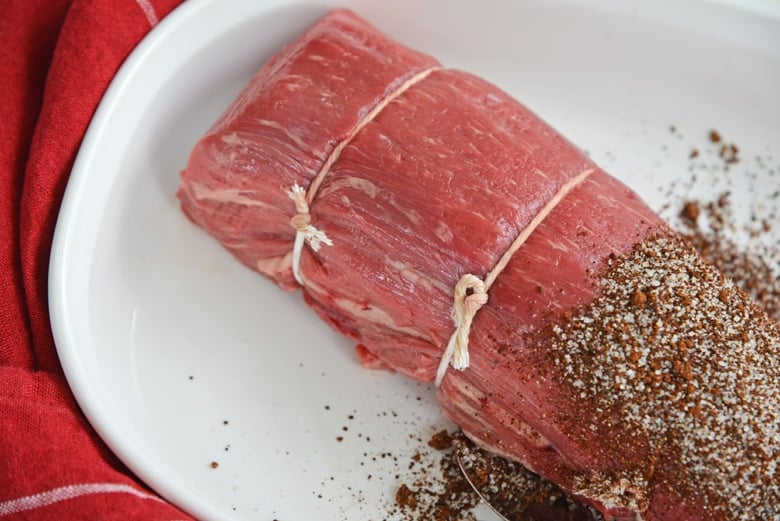 It may seem like a throwaway step, but I can assure you it is not. A nice tenderloin is not an evenly shaped piece of meat. and it is also a loose cut. Ladies, think of it as shapewear. Without it, you are all wiggly and jiggly. But with it, you are tight and taunt.
This can create an unevenly cooked piece of meat. It also allows you to wrap the thin tail of tenderloin (unless you have a center cut) around to make it more uniform for the whole roast.
Let it Rest
Another step that should not be skipped under any circumstance, is letting the meat rest once it is out of the oven before carving into it. This allows the juices to reabsorb back into the meat giving you and your guests a juicy bite.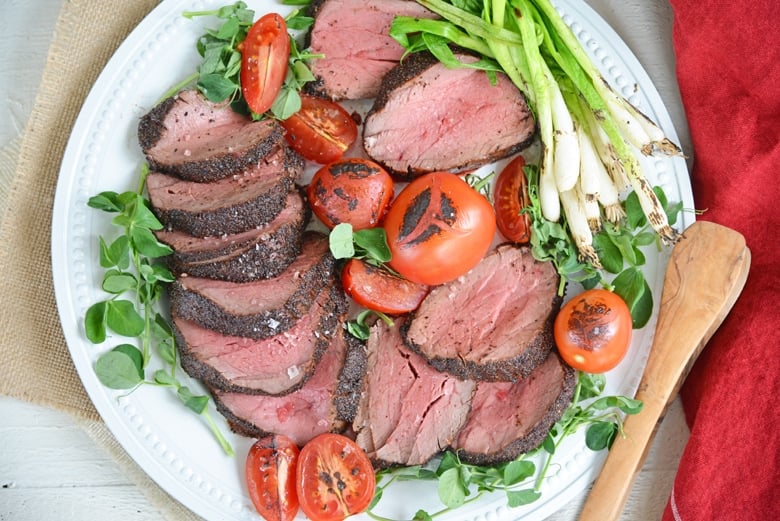 Please remember that the temperature will continue to rise while resting, so take it out about 5-10 degrees before it hits your desired level of doneness.
Steak Sauce
What sauce should I serve with steak? If your steak needs one at all, I suggest a light sauce that complements without overpowering the flavor of the bark or the beef. I served my tenderloin with a balsamic reduction, but other enjoy a horseradish sauce or my copycat Peter Lugers sauce.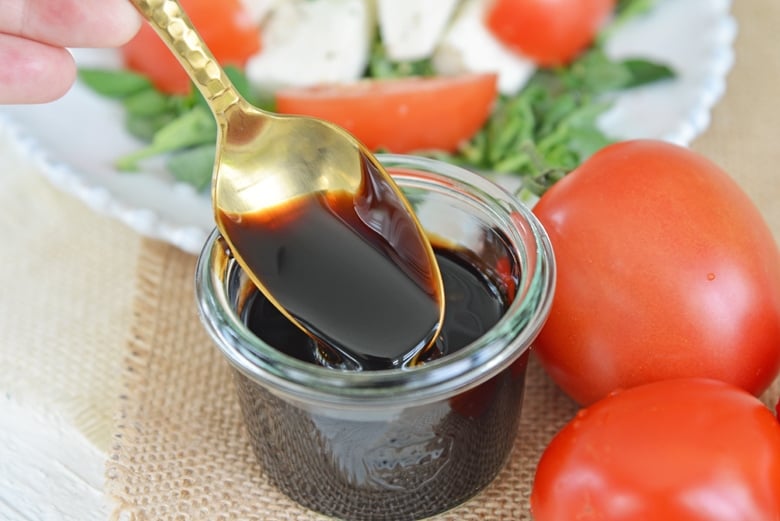 Sides
Any steak is well dressed with a side of potatoes, but I also like to elevate it with blistered tomatoes and charred scallions.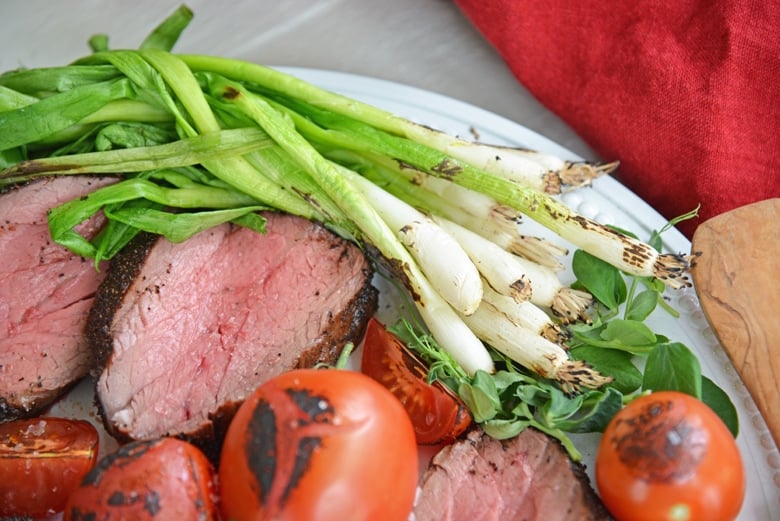 Here are some other favorites: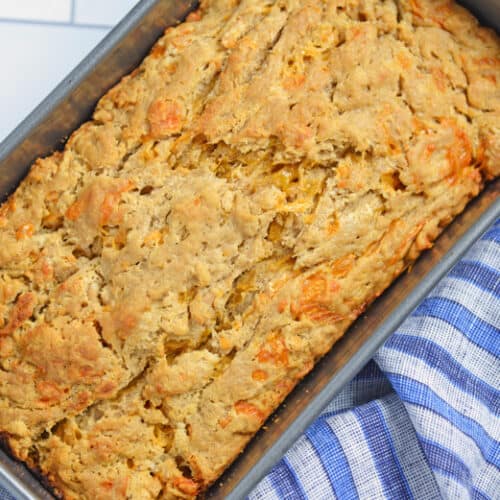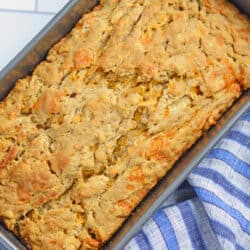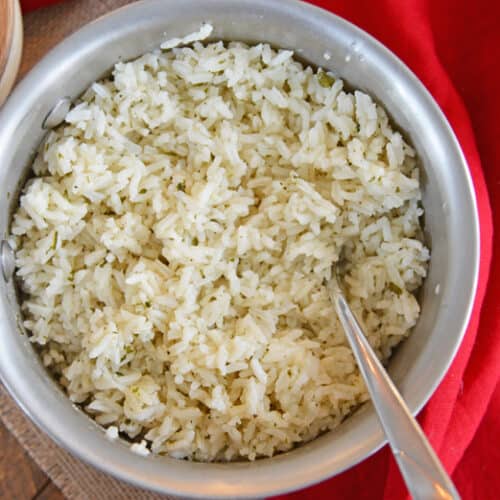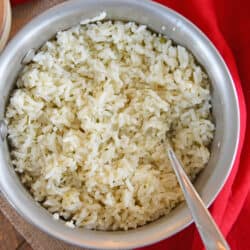 Ranch Rice
Calling all ranch fanatics! This Ranch Rice is super easy to make and adds fun flavor to your meals. No more boring rice recipes!
See The Recipe!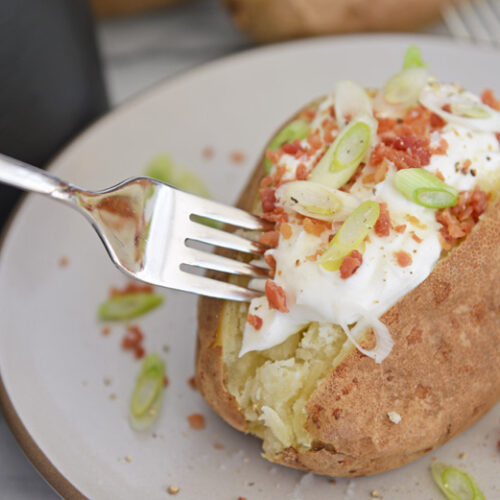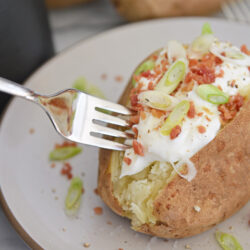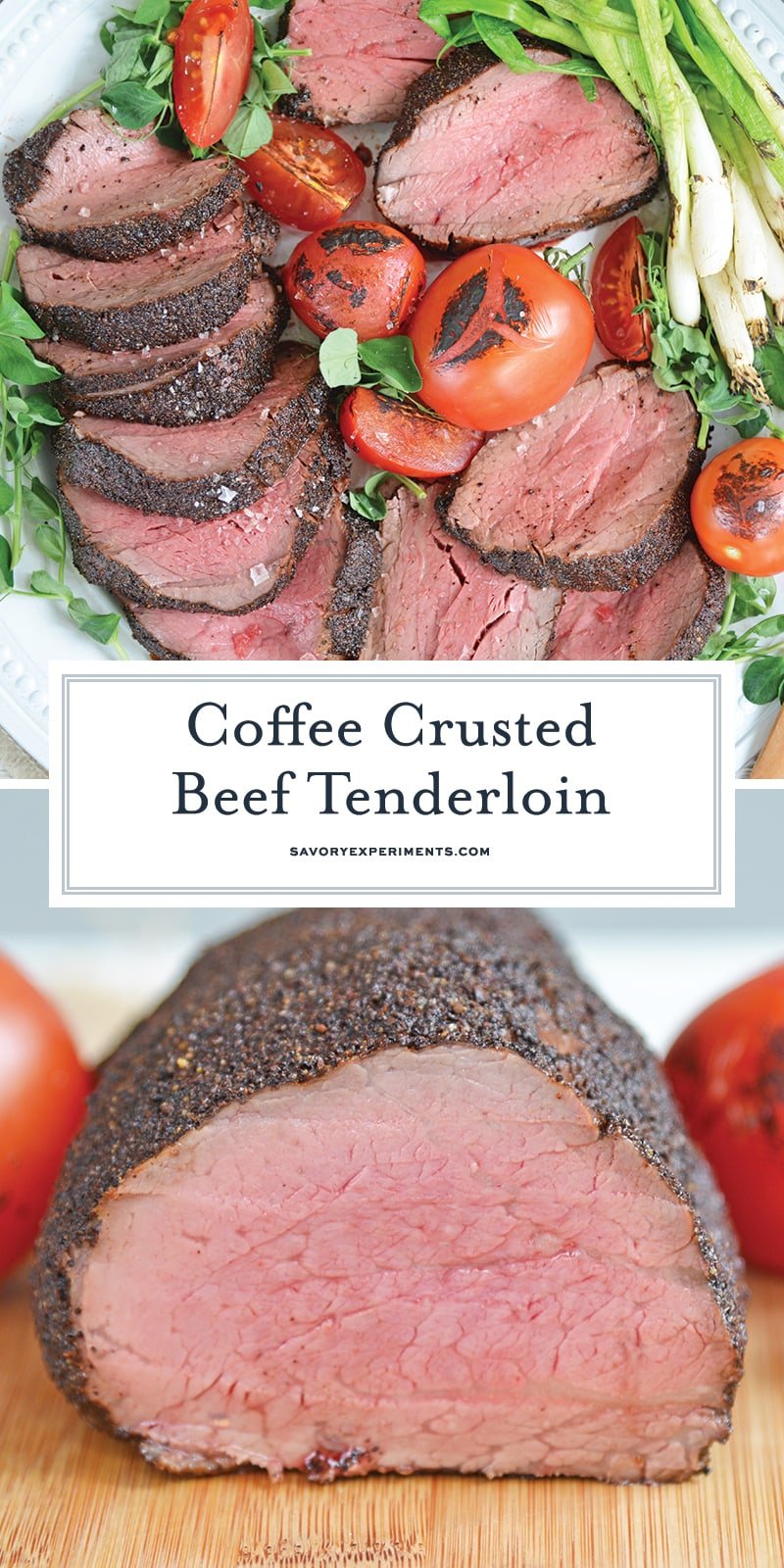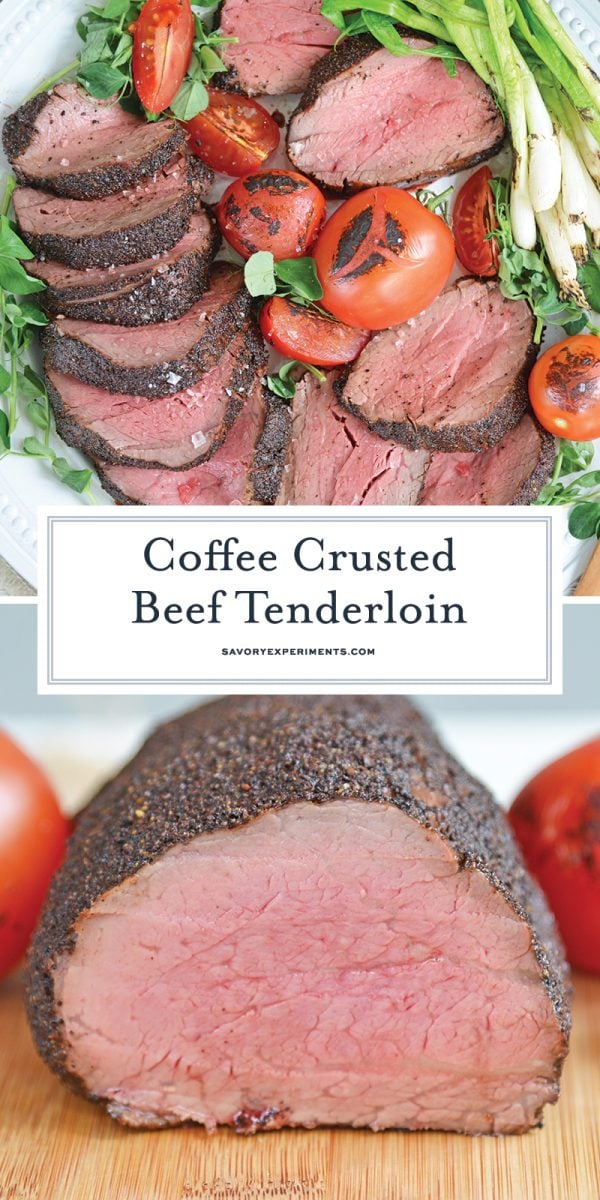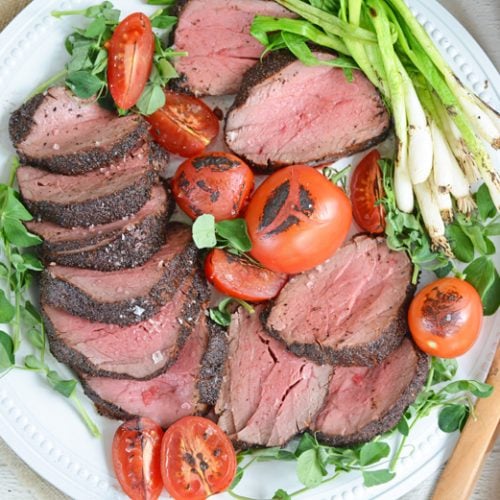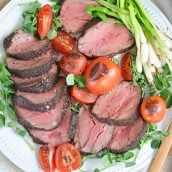 Coffee Crusted Beef Tenderloin Recipe
Coffee Crusted Beef Tenderloin will add a whole new flavor dimension to your roast! Serve with delicious whipped horseradish sauce.
Instructions
In a small bowl, Kosher salt, coffee ground, sugar, black pepper, smoked paprika and garlic powder in a small dish. Stir.

Preheat oven to 450 degrees. Unwrap your roast and heat a large cast iron pan to smoking point. Lightly grease with vegetable oil. Sear all sides of the roast for 1 minute. Transfer to a baking sheet, preferably with an elevated surface like a broiler pan or rimmed baking sheet with a rack.

Turn oven temperature down to 350 degrees for the remainder of cooking, approximately 25 minutes. Exact cooking times will vary based on your desired level of doneness and the size of your roast. Please use a thermometer to check temperature for accuracy.

Remove and lightly cover with aluminum foil and allow to rest for 10 minutes.

Slice into individual portions and serve with balsamic reduction sauce.

If you've tried this recipe, come back and let us know how it was in the comments and ratings!
Nutrition
Calories:
355
kcal
,
Carbohydrates:
3
g
,
Protein:
20
g
,
Fat:
28
g
,
Saturated Fat:
10
g
,
Cholesterol:
79
mg
,
Sodium:
1800
mg
,
Potassium:
354
mg
,
Sugar:
2
g
,
Calcium:
11
mg
,
Iron:
2.7
mg