Meatloaf is sometimes seen as an old school dish but this Italian Meatloaf recipe really brings a new aspect to your classic meatloaf recipe you're used to! Keep reading to find out how to make meatloaf for a weeknight dinner for the whole family!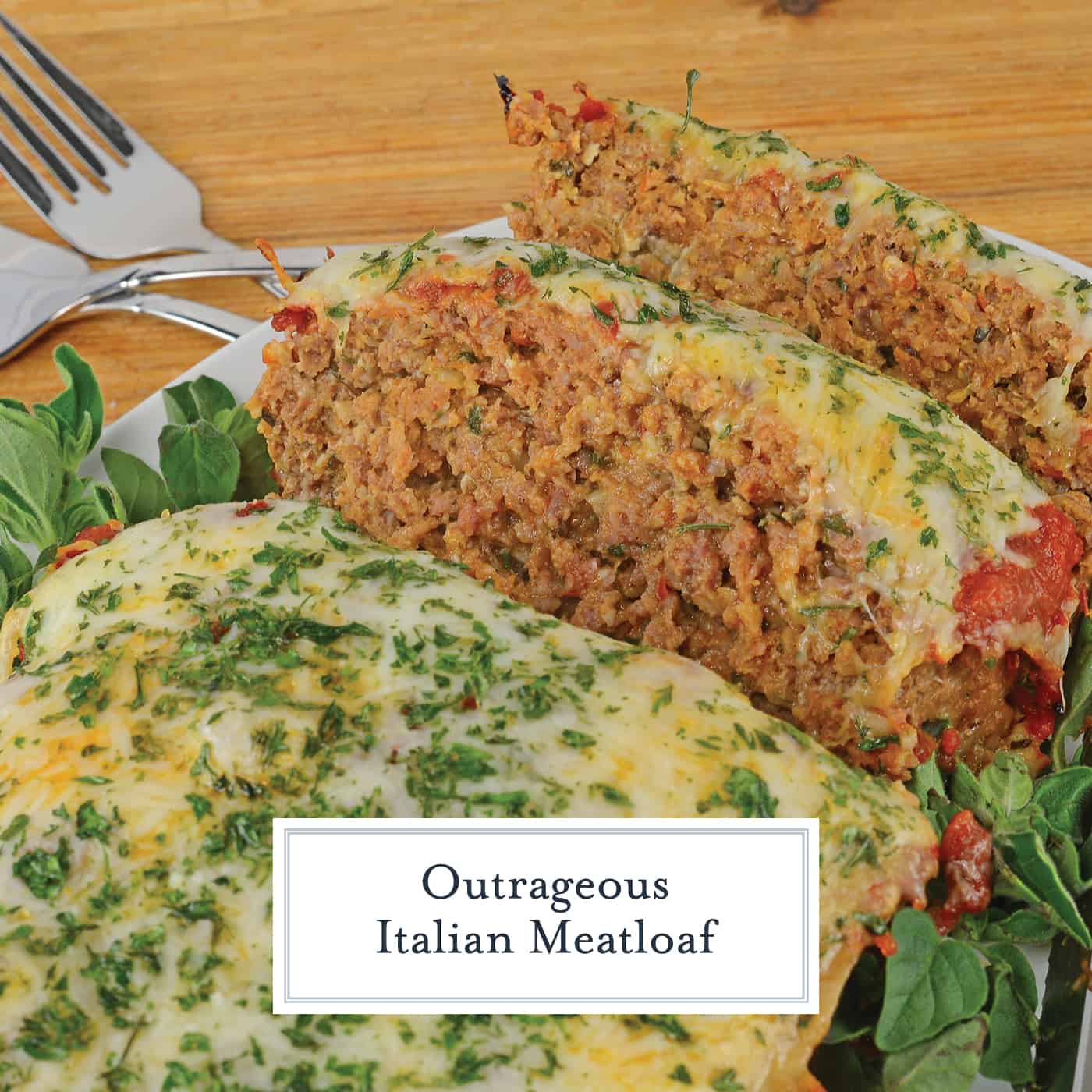 Italian Meatloaf blends Italian sausage and ground beef with spices and cheese for a tender one dish meal. The perfect family meal!
If you told me a year ago that I'd be developing meatloaf recipes, I would say you were crazy. My mom never made meatloaf growing up, it wasn't a traditional family dinner.
As a young adult, the thought of a loaf shaped meat didn't sound appetizing, not to mention something ladled with salty gravy and an ice cream scoop of mashed potatoes. It looked and sounded brown… dull.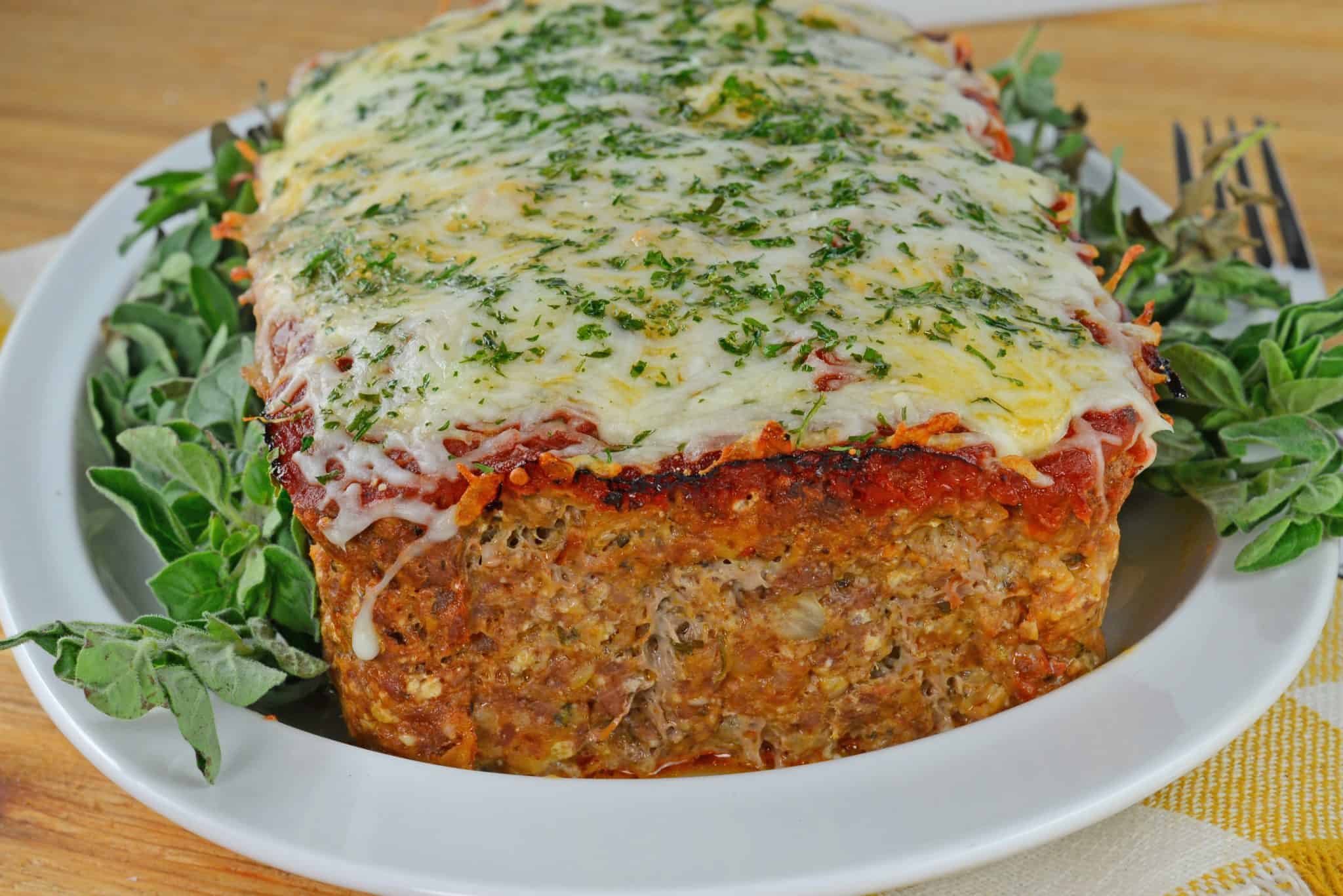 My husband once asked me to make him meatloaf, so I did, and apparently it was the best meatloaf he ever tasted! I made a salad for myself, so I didn't even taste it.
Years later I decided to give meatloaf a try, rationalizing that it was nothing more than a loaf shaped meatball.
I followed my same tips and tricks to better meatballs and created my Stuffed Meatloaf. Tender ground beef stuffed with julienne sliced vegetables and the same caramelized sauce I use for my Grape Jelly Meatballs.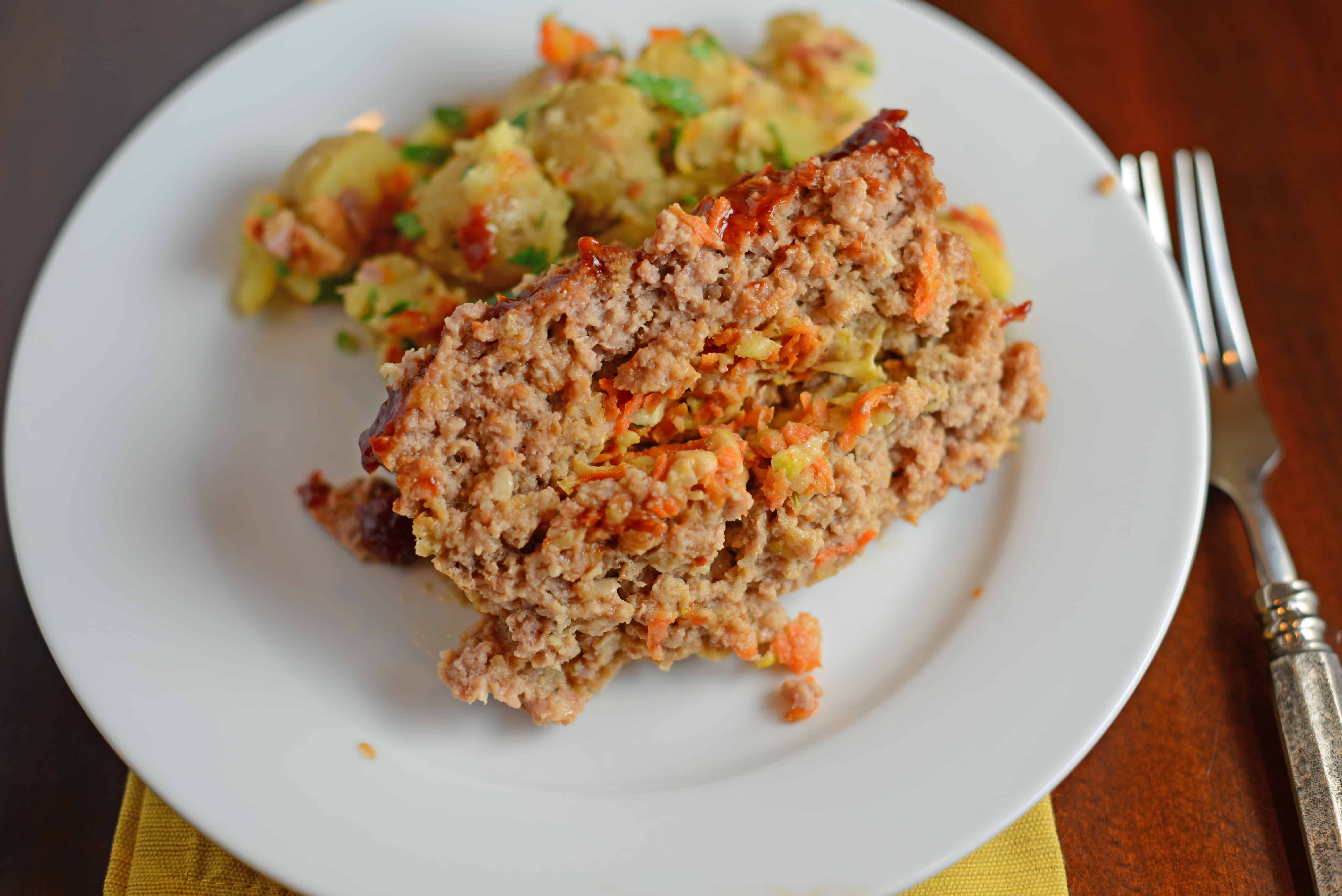 Well, I loved it! I really did enjoy the gosh darn meatloaf. Maybe I just need to experiment with meatloaf variations instead of "brown," so I went one step further and ordered a meatloaf pan
to create the perfect shape and allow fat to easily drip away.
Next meatloaf recipe: Italian Meatloaf! Italian Meatloaf is made from a blend of homemade Italian sausage and lean ground beef with Italian herbs and seasonings, onion, garlic, cheeses and marinara sauce. Really it is a giant meatball!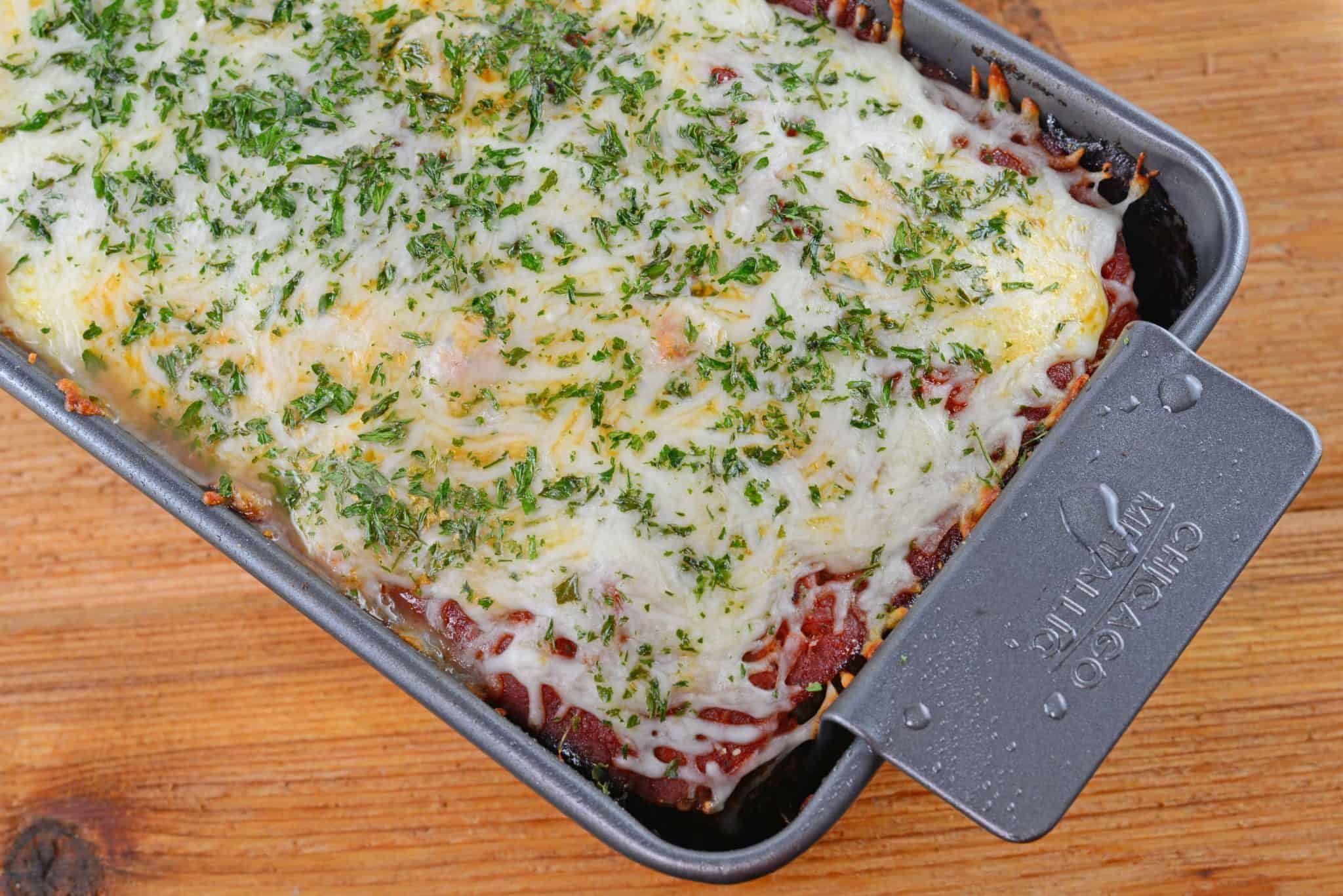 Again, I hit the jackpot with Italian Meatloaf. In fact, hubby ate half of it for dinner and the leftovers for dinner the next night. Now to find more exciting meatloaf recipes and get some use out of my new pan.
If you enjoyed this Italian sausage meatloaf, check out these other easy meatloaf recipes: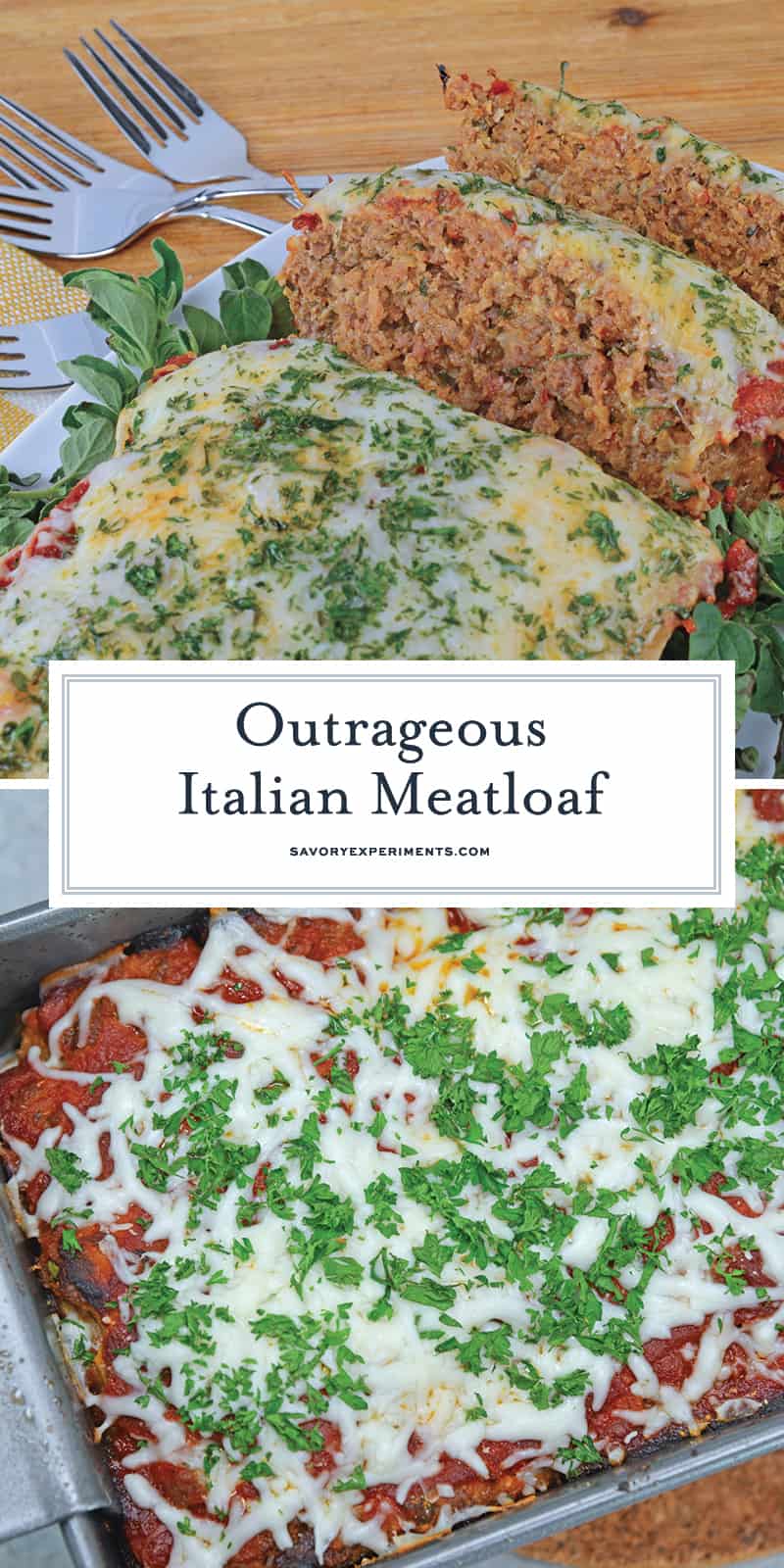 ---
---
Italian Meatloaf
Italian Meatloaf blends Italian sausage and ground beef with spices and cheese for a tender one dish meal. The perfect family meal!
Instructions
Preheat oven to 400 degrees and prepare a loaf pan with cooking spray or parchment paper.

In a small bowl, toss cubed bread with milk. Set aside for 3-4 minutes to absorb.

In a large mixing bowl, or the base of a stand mixer, combine fresh bread cubes soaked in milk, finely ground or micrograted onion, garlic Italian seasoning and salt. Mix to combine.

Add crumbled ground beef and sausage, breaking into small pieces.

Before mixing, top with Worcestershire sauce, lightly beaten egg, dry bread crumbs, Parmesan cheese, 1/2 cup shredded mozzarella and 1/4 cup marinara sauce.

Blend until just mixed, either using your fingers to toss or putting the stand mixer on low. Too much mixing will make your meatloaf tough, so only mix until barely blended.

Transfer meat mixture to cooking vessel of your choice, forming into a loaf as you go. You can make it free-form on a rimmed baking sheet, but I prefer using a meatloaf or bread loaf pan. Top with 1/2 cup marinara sauce.

Bake, uncovered, for 40 minutes. Remove and top with remaining shredded mozzarella cheese and another shake of Italian seasoning (if desired).

Cook for an additional 5 minutes. Allow to sit for 5-10 minutes before cutting and serving. Serve with additional marinara sauce, if desired.

If you've tried this recipe, come back and let us know how it was!
Nutrition
Calories:
488
kcal
|
Carbohydrates:
18
g
|
Protein:
28
g
|
Fat:
32
g
|
Saturated Fat:
13
g
|
Cholesterol:
126
mg
|
Sodium:
1485
mg
|
Potassium:
530
mg
|
Fiber:
1
g
|
Sugar:
3
g
|
Vitamin A:
385
IU
|
Vitamin C:
6.4
mg
|
Calcium:
225
mg
|
Iron:
3.5
mg