This easy Blackened Chicken recipe is perfect for busy weeknight dinners, and ready in 30 minutes. It can be paired on its own with your favorite sauce, or added to a variety of dishes ranging from salads to tacos.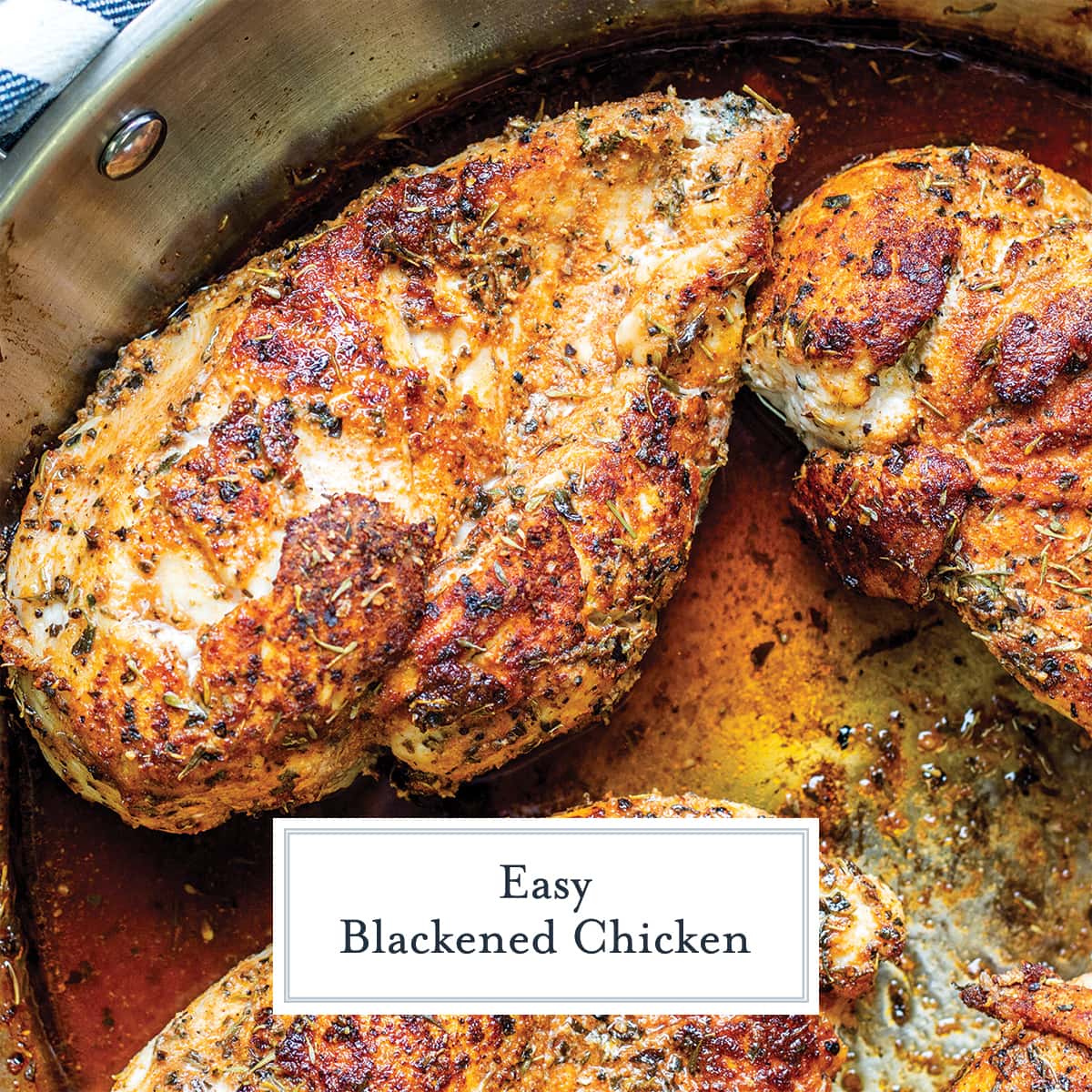 What is Blackened?
Blackened refers to a type of cooking method associated with Cajun cushion. The method consists of dipping the chicken in butter then coating it with blackened seasoning.
Next, you add the chicken to a skillet and "blacken" giving it a similar effect to charring meat on a grill. The end result is a crisp outside that appears golden-brown to almost black in color.
Blackened Seasoning combines a number of different herbs, pepper and spices and is a cross between Cajun and Creole Seasoning.
While bold in flavor I consider the spice level more of a mild to medium, but can be made more spicy with the addition of more cayenne pepper.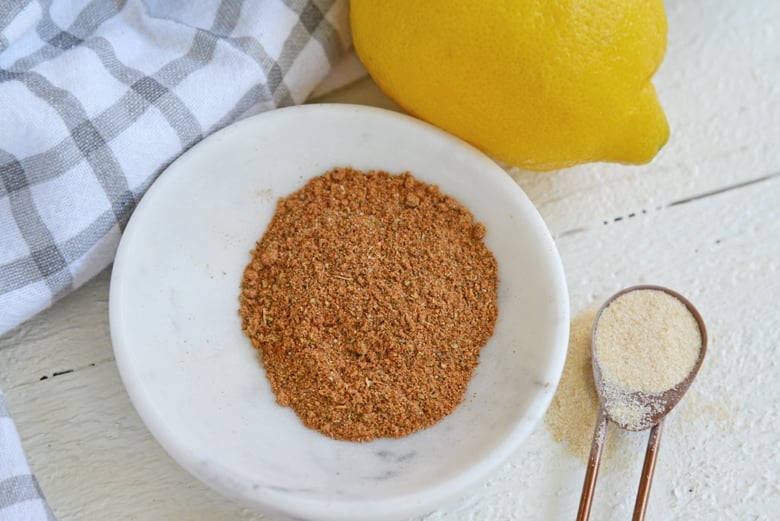 How to Blacken Chicken
To blacken chicken breasts start with your seasoning. Combine all the spices into a small bowl and stir to combine. Set aside. Place your butter in a microwavable safe bowl and warm until melted, about 1 minute.
Dip each chicken breast in melted butter, then pat all sides of your chicken with your blackened seasoning until evenly coated.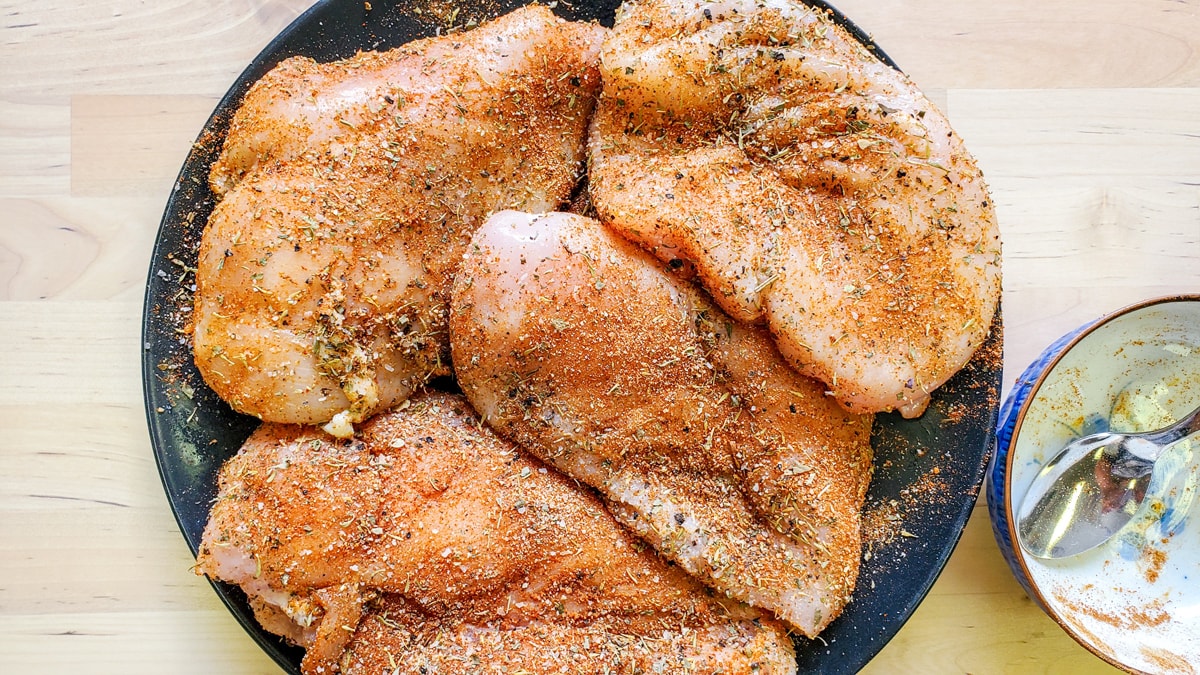 After your chicken is seasoned, heat a large skillet over medium heat. Add olive oil (or oil of choice) to the pan once warm. Let the oil warm up until it is shimmering. This will help all the seasoning crisp on the chicken.
Once your oil is warm add your chicken breasts to the skillet and cook 3 minutes per side until they are crisp and develop a nice golden brown color.
Brown both sides of the chicken, place the chicken on an oven safe baking pan and bake in a preheated oven at 400 degrees F for 15-20 minutes. You want the chicken to reach an internal temperature of 165 degrees F.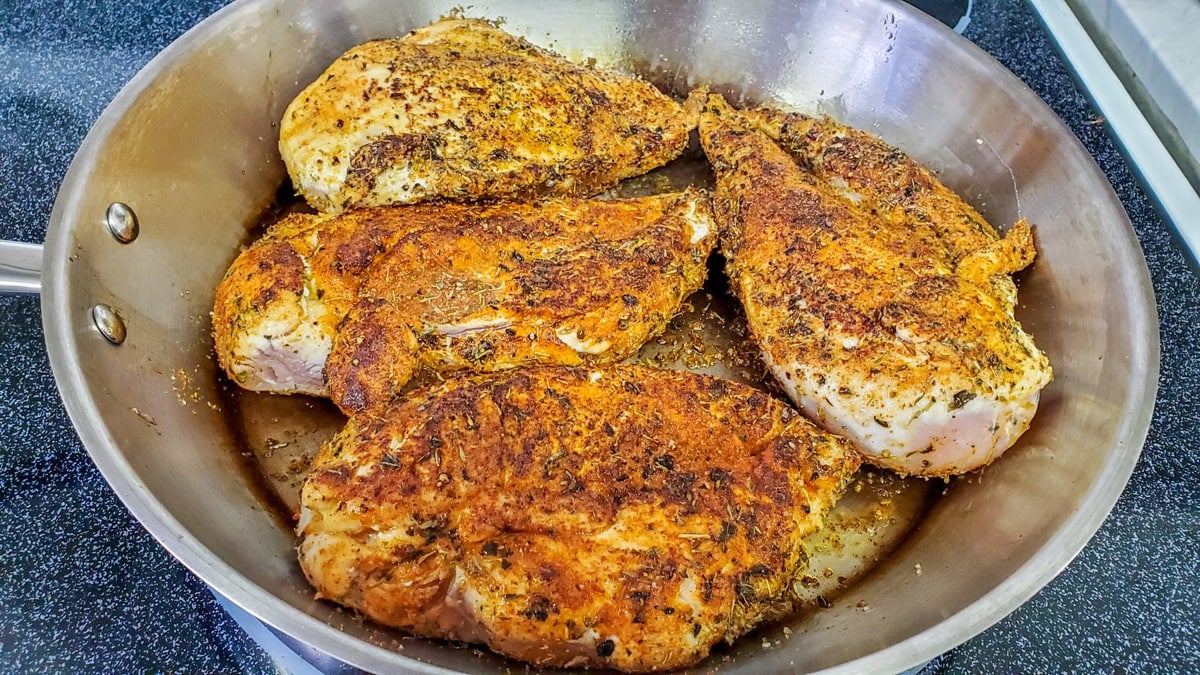 Once the chicken has cooked through remove from the pan and serve warm with desired recipe, sauce or garnish.

Pro Tip: If you have an oven safe skillet, use that for this blackened chicken recipe. This allows you to put the skillet directly into the oven after browning the chicken, instead of transferring the chicken to a different pan. Saves you a dish and less mess.
Chicken Cut Options
Personally, I prefer using boneless skinless chicken breasts for this easy blackened chicken recipe. I feel like it is the most versatile and can be added to a number of different recipes.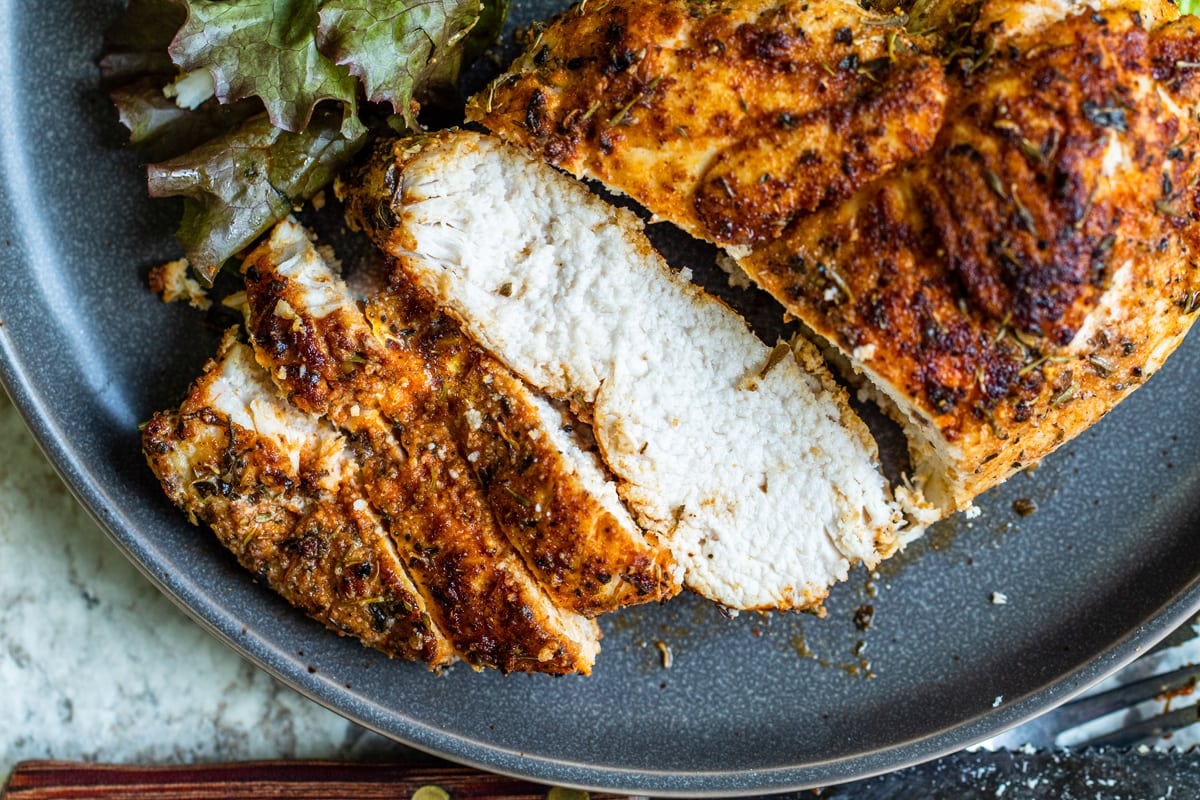 If you prefer, you can use virtually any cut of chicken and blacken it. But be aware the cook time and method will vary on the cut.

Some additional cuts of chicken to try and blacken are:
Blackened Chicken Serving Suggestions
Blackened Chicken is perfect on its own with your favorite sauce and side of choice. That being said, it makes a wonderful addition to a number of dishes making it versatile and great for meal prep.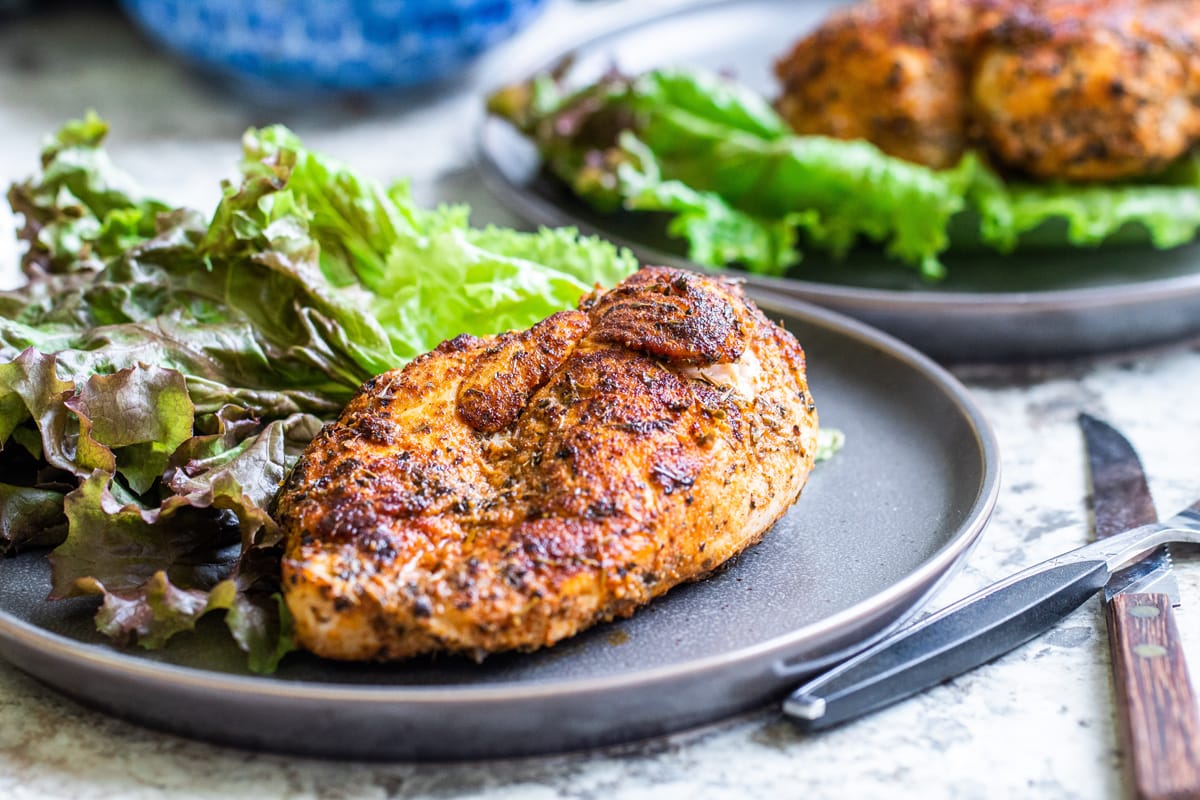 Some great ways to use blackened chicken include: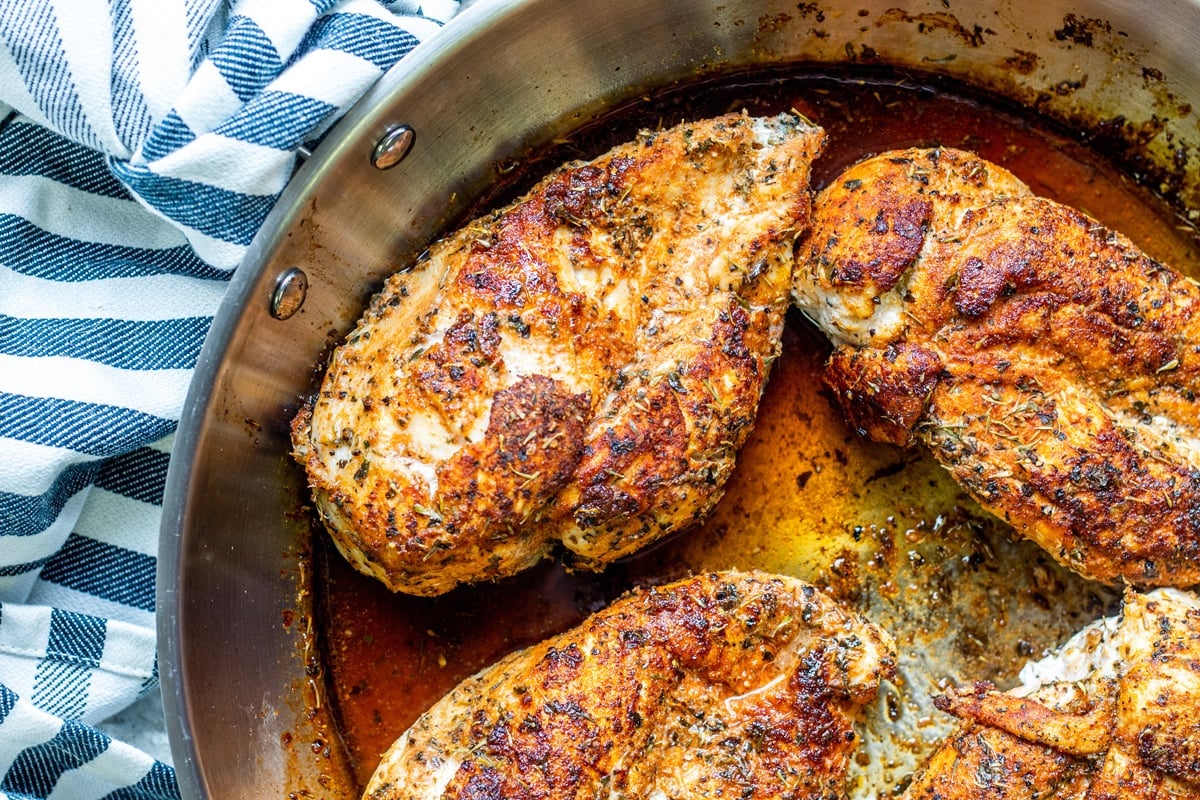 Sauces to Serve Blackened Chicken With
If enjoying this chicken on its own I definitely recommend you pair it with some of your favorite sauce. Some great sauces to try with blackened chicken that will compliment the flavor include: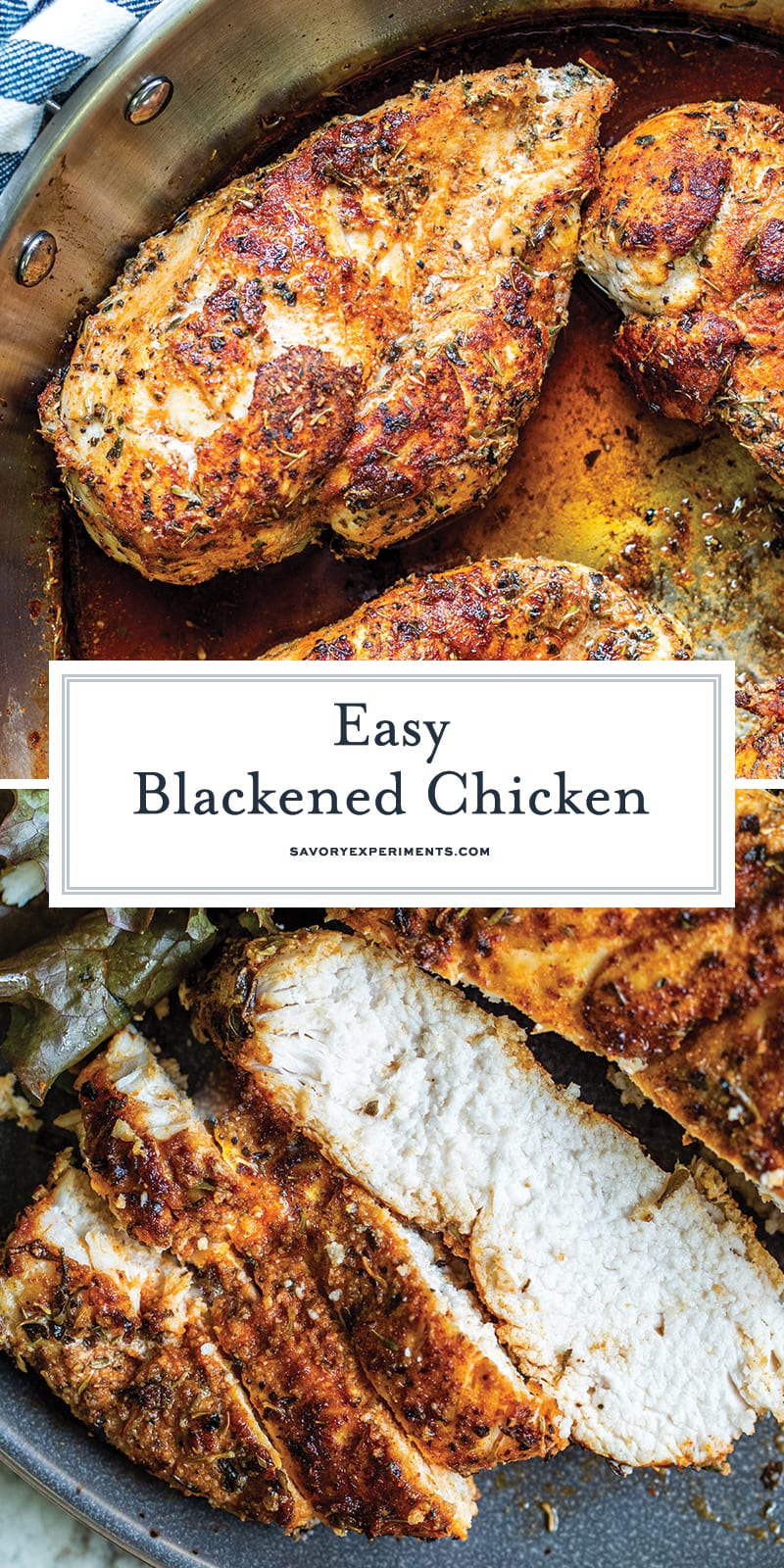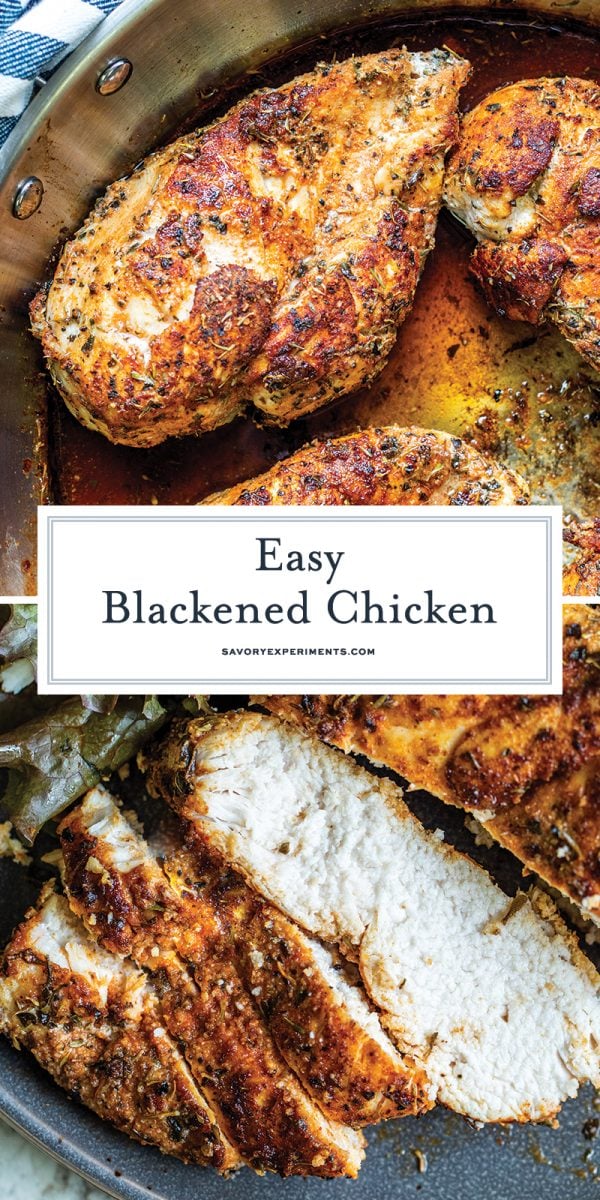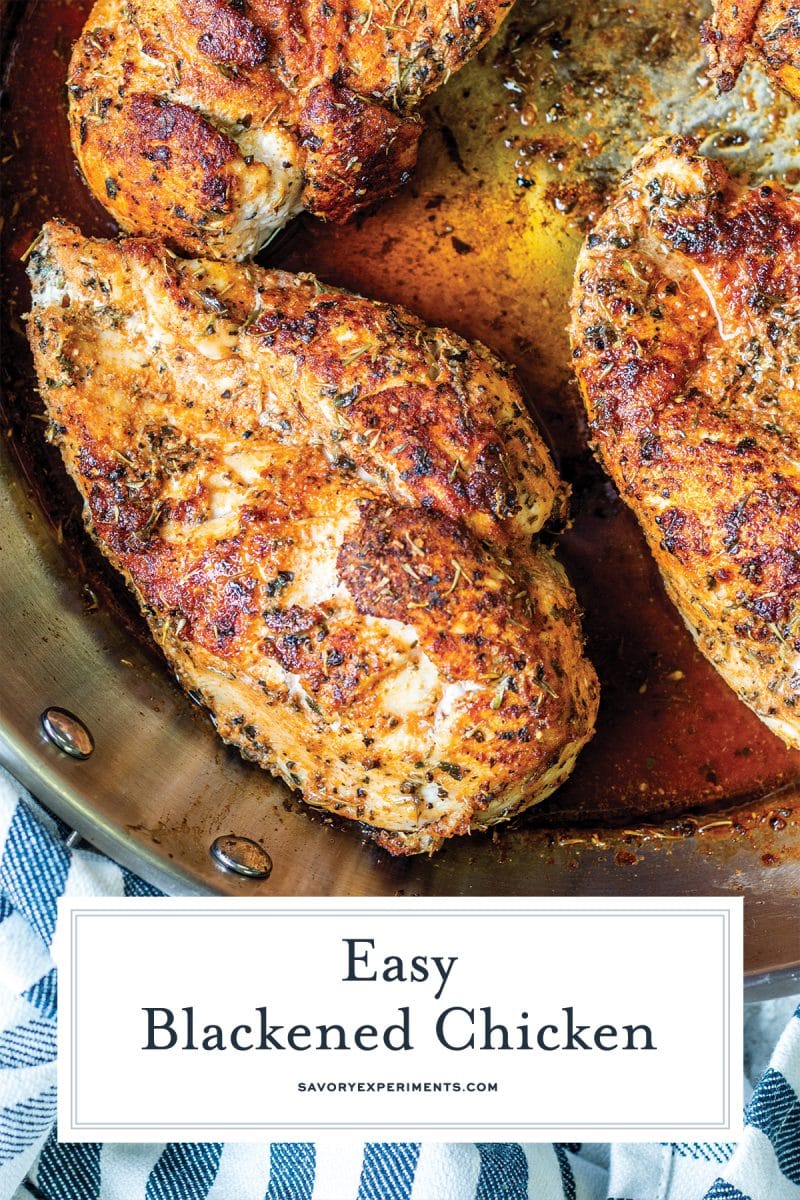 CONNECT WITH SAVORY EXPERIMENTS!

Be sure to follow me on social media, so you never miss a post!

Facebook | Twitter | Youtube
Pinterest | Instagram

Get our FREE 8 Day E-Course on How to Be a Better Home Cook. Sign up HERE!