You can have this delicious seafood pasta recipe with a white clam sauce ready in just under 40 minutes. Packed full of flavor this dish is sure to be a favorite!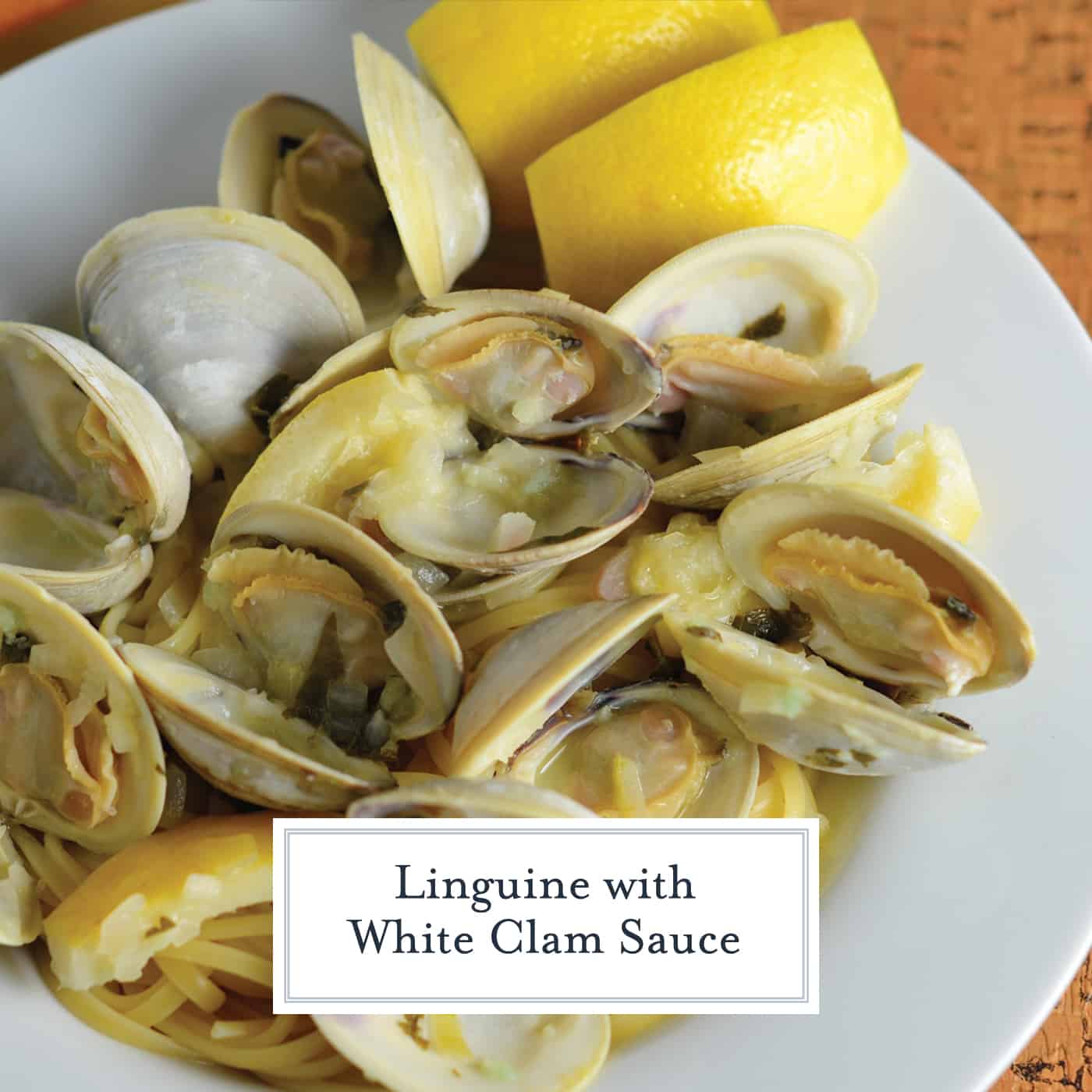 Linguine with White Clam Sauce, just like at the restaurant! Buttery broth, chopped and whole clams in an easy shallot, garlic and parsley sauce. A easy seafood pasta recipe you will make again and again!
My husband and I love food and are fairly adventurous eaters. Unfortunately, there are a couple of items that I have had a poor reaction to in the past: mussels, clams and oysters.
To my regular readers, if you don't see these types of shellfish posted frequently, now you know why. The only problem, hubby LOVES them! Especially Linguine with White Clam Sauce.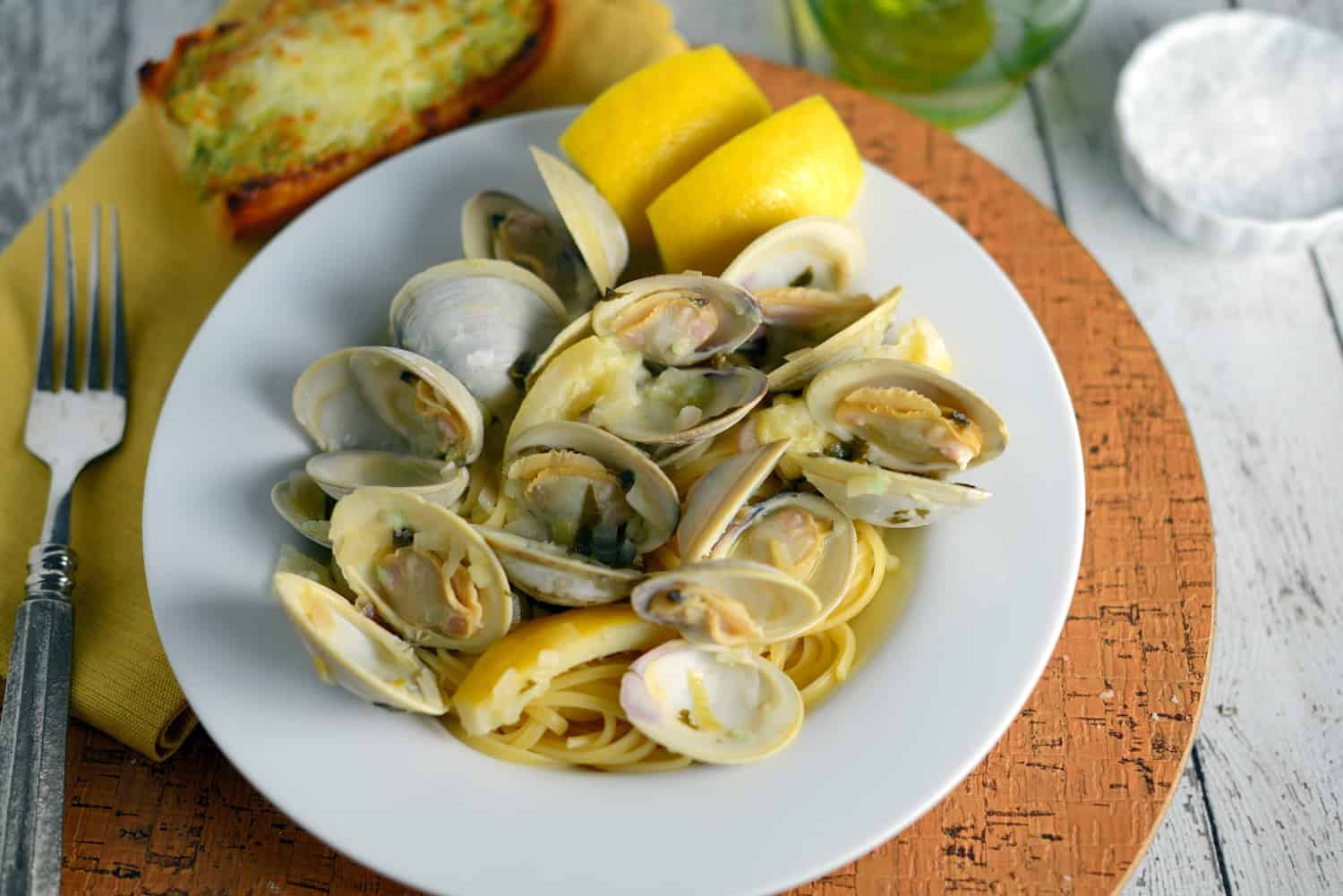 Hubby's birthday fell on a week night this year, so while I did take him to his favorite restaurant, Fogo de Chao (click for cheese puff bread recipe) the weekend after, I also made him a feast on his actual birthday. He requested linguine with clam sauce.
I survived the preparation of this dish by wearing non-powder latex gloves
the entire time- which I swear by the in kitchen and highly recommend everyone to have.
I did, however, run into trouble of not being able to taste test and not knowing what the end result was supposed to taste like in the first place.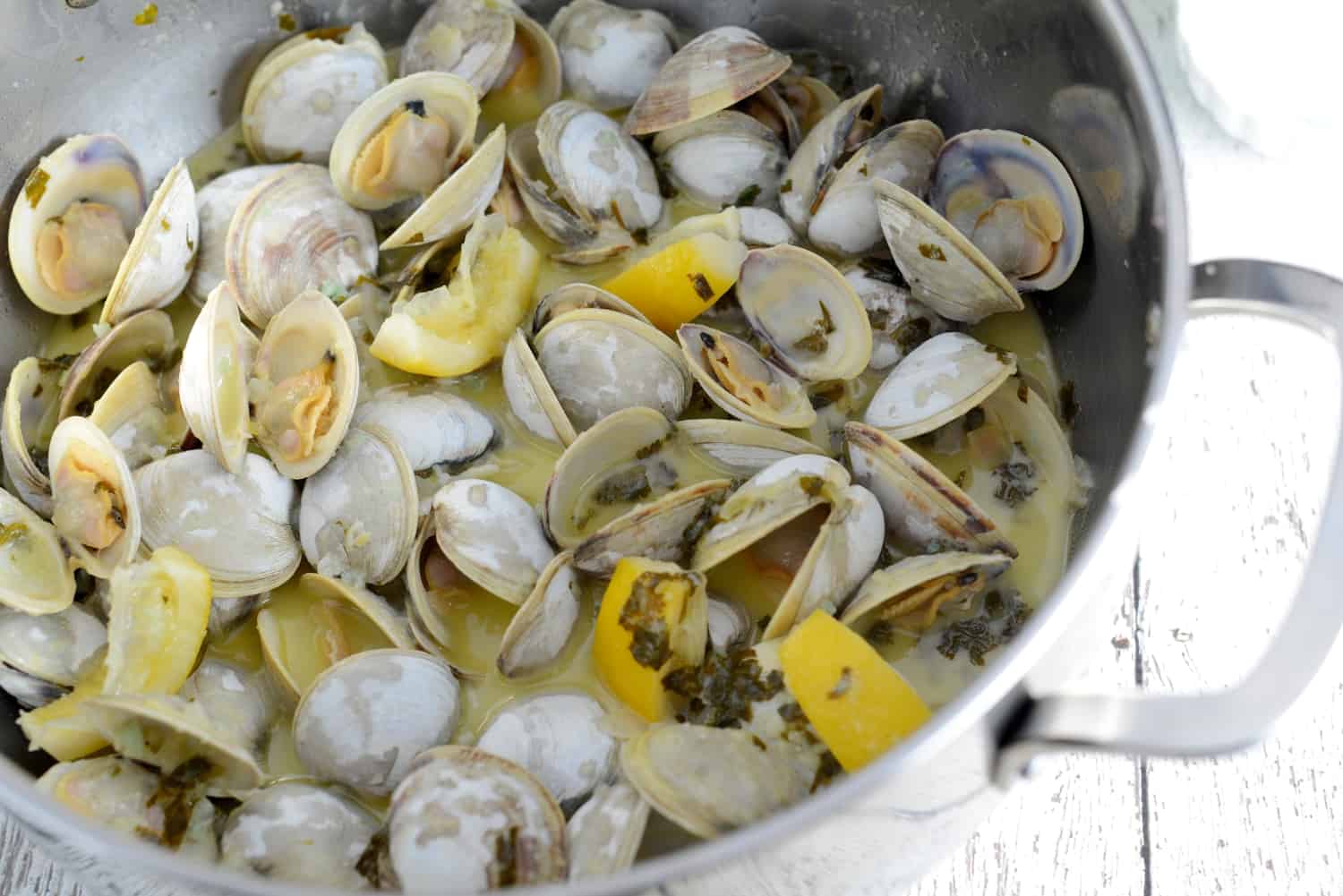 Not sure if he was being truthful or just nice, but hubby said it was one of the best linguine with white clam sauce he had ever tasted. So there you go folks, this recipe is a slam dunk and super simple.
It takes more time to boil the water and clean the clams than the actual preparation.
While most traditional recipes also put a can of chopped clams in the sauce, this step is optional, but a cheap way of "meating" up the sauce and serving additional people on a dime.
Also make sure you thoroughly clean your clams, sand and salt in your sauce will surely dampen the deliciousness factor. Clams are from the sea. The sea has salt and sand.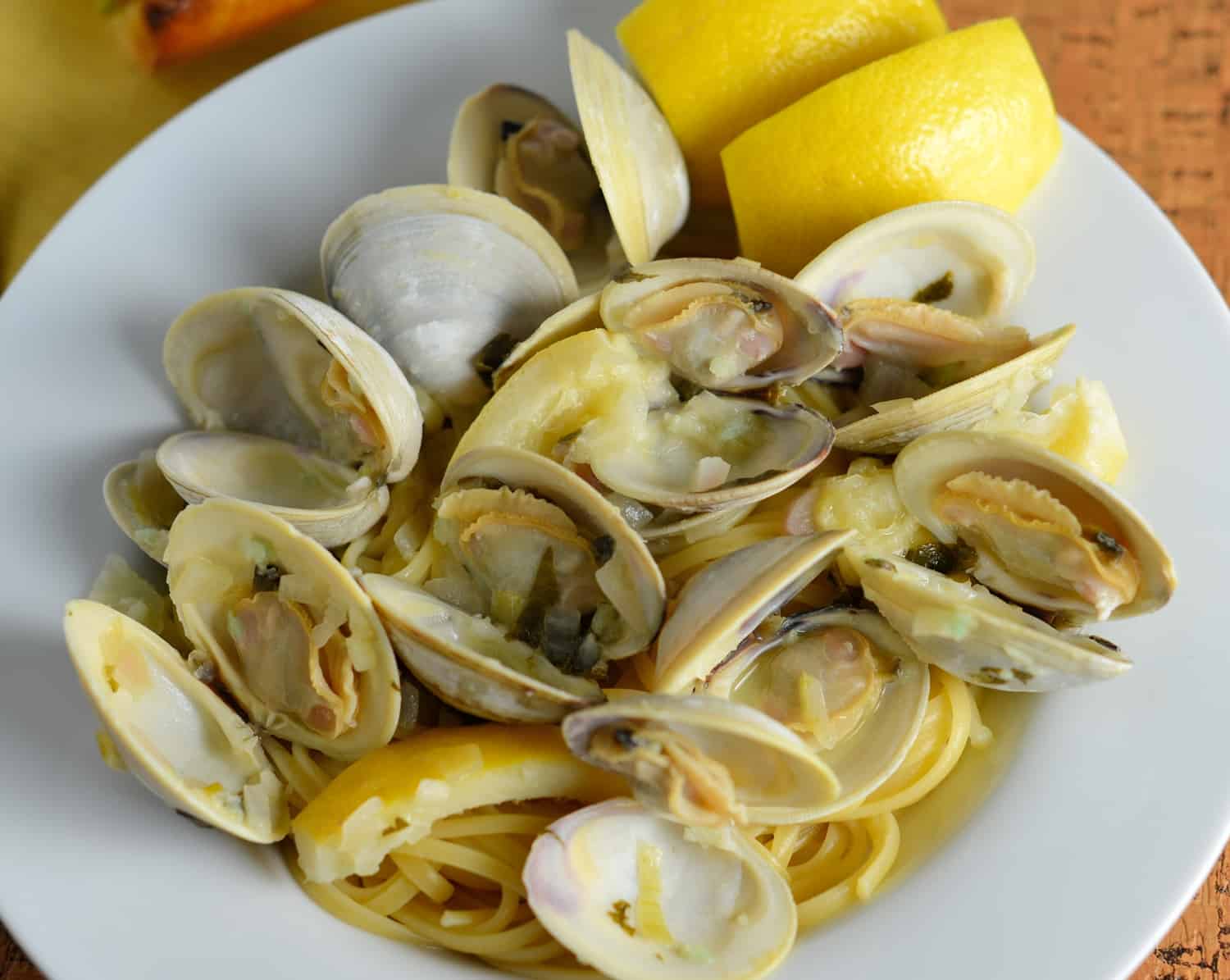 Clams will still be alive when you bring them home and will need to be cleaned thoroughly to prevent sand and excess salt from getting into the broth.
Place a colander into a large bowl, fill with clams. Cover with cold water and allow to sit for 20 minutes. Clams will suck in the water and clean the insides of themselves in 20 minutes.
Continue to clean clams by scrubbing the exterior of each clam to remove any stuck sand granules. Run cold water over clams until the bottom of the bowl is free from sand and water runs clean and clear. Remove and discard any chipped or broken clams.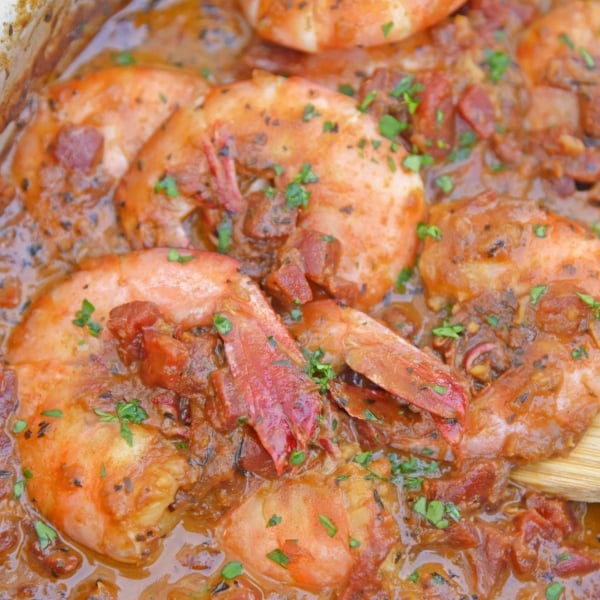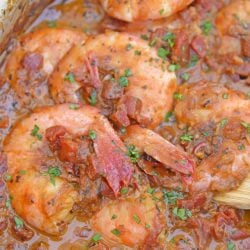 Voodoo Shrimp Creole
Voodoo Shrimp Creole is a tomato-based dish using shrimp and beer to make a sweet and spicy broth. Serve over rice or grits for a full meal.
See The Recipe!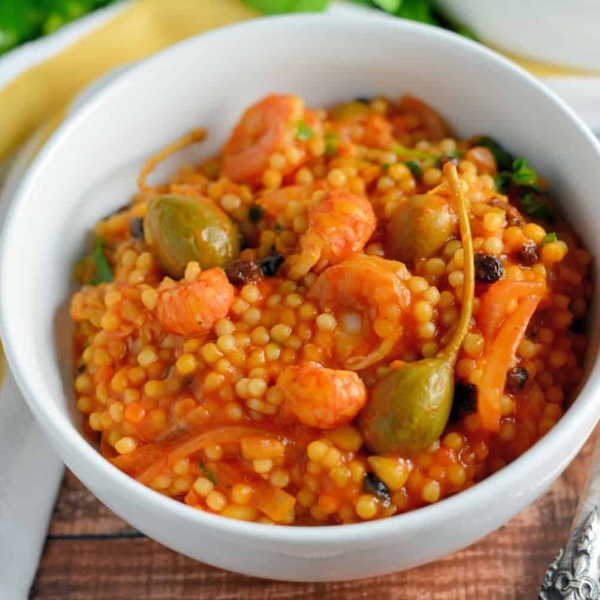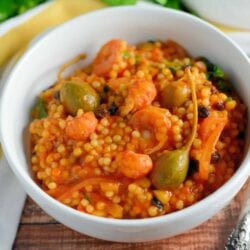 Italian Seafood Stew Recipe
Italian Seafood Stew is a quick seafood recipe using couscous, tomatoes, currants and caper berries. This Italian stew comes together in just 20 minutes from start to finish!
See The Recipe!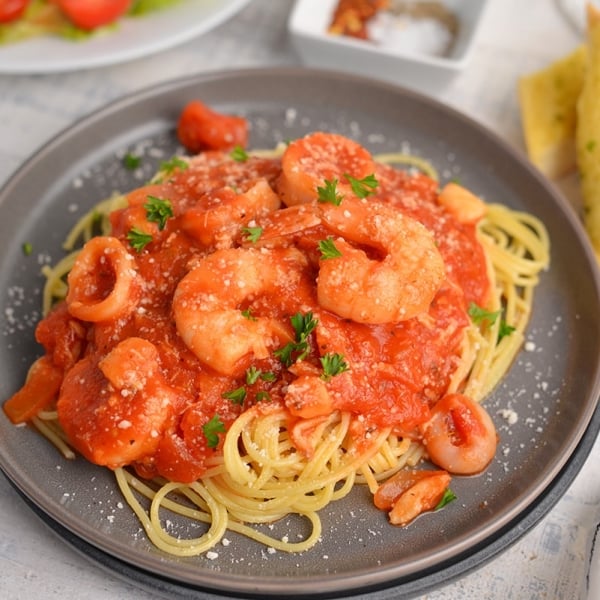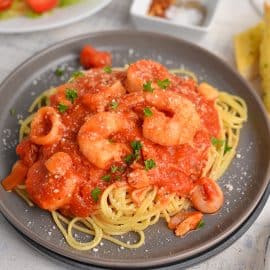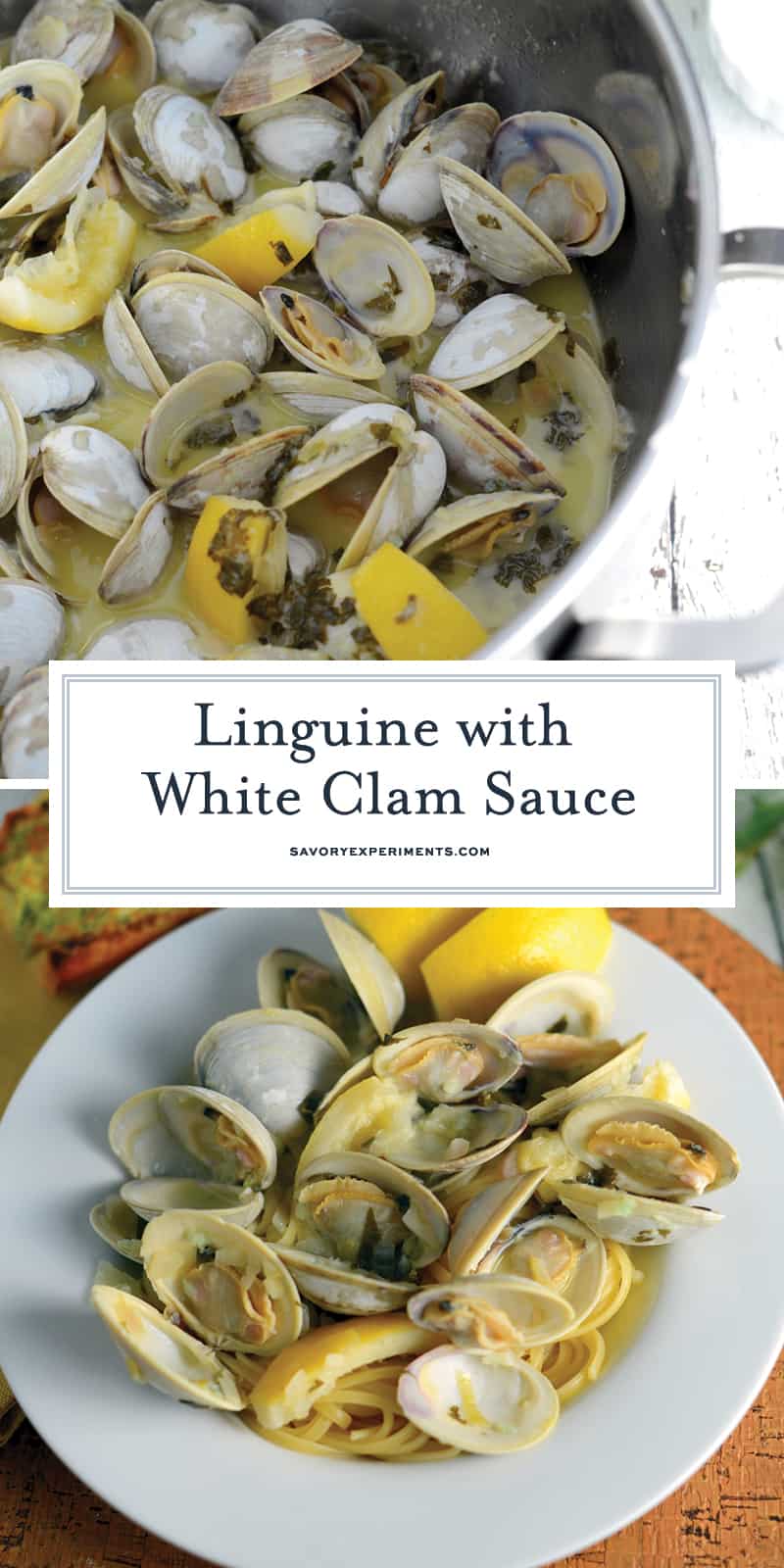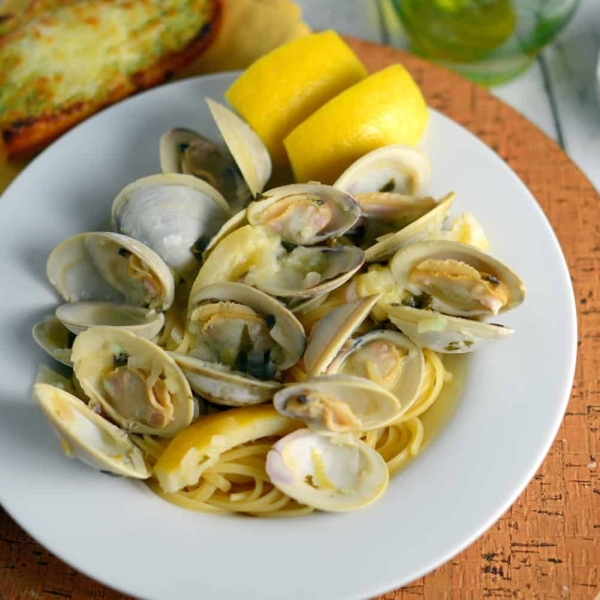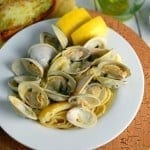 Linguine with Clam Sauce Recipe
Clam Sauce Recipe- just like at the restaurant, plus see me super easy tips for cleaning clams for any recipe! Buttery broth, chopped and whole clams in an easy shallot, garlic and parsley sauce. Ready in just 40 minutes!
Instructions
Start by clarifying the butter. This process is removing all of the butter fat to get a pure butter taste. Unsalted butter has less liquid than salted butter and therefore is easier to clarify. Heat butter in a small sauce pan. A foam will bubble to the top. Skim the foam off the top until there is only a golden mixture left.

Transfer to a large dutch oven or stock pan. Saute butter, adding shallots and crushed garlic, When pungent and soft, add parsley, white wine, lemon juice and lemon wedges. Heat to a simmer, approximately 3-4 minutes. Add chopped clams.

Add whole clams and cover to steam. Turn clams once. This process will take less than 10 minutes, so have the pasta in boiling water before you add clams to the broth. Clams are ready when they open. If any clams have not opened after 10 minutes they are duds. Toss them out.

Place cooked pasta into serving dishes. Divide clams into dishes, one dozen each. I like the look of whole clams and broth over pasta, but my husband prefers the clams to be removed from the shell before eating. Do whichever you prefer and top with Parmesan-Reggiano cheese.*

If you've tried this recipe come back and let us know how it was!
Notes
You can also toss pasta in buttery sauce, cooking for an additional minute to let the pasta soak up broth.
Nutrition
Calories:
663
kcal
,
Carbohydrates:
89
g
,
Protein:
15
g
,
Fat:
24
g
,
Saturated Fat:
14
g
,
Cholesterol:
61
mg
,
Sodium:
29
mg
,
Potassium:
331
mg
,
Fiber:
4
g
,
Sugar:
4
g
,
Vitamin A:
880
IU
,
Vitamin C:
17.7
mg
,
Calcium:
47
mg
,
Iron:
1.8
mg