One of the simplest of one pot meals has to be Pasta and Peas. So simple, I almost didn't post it!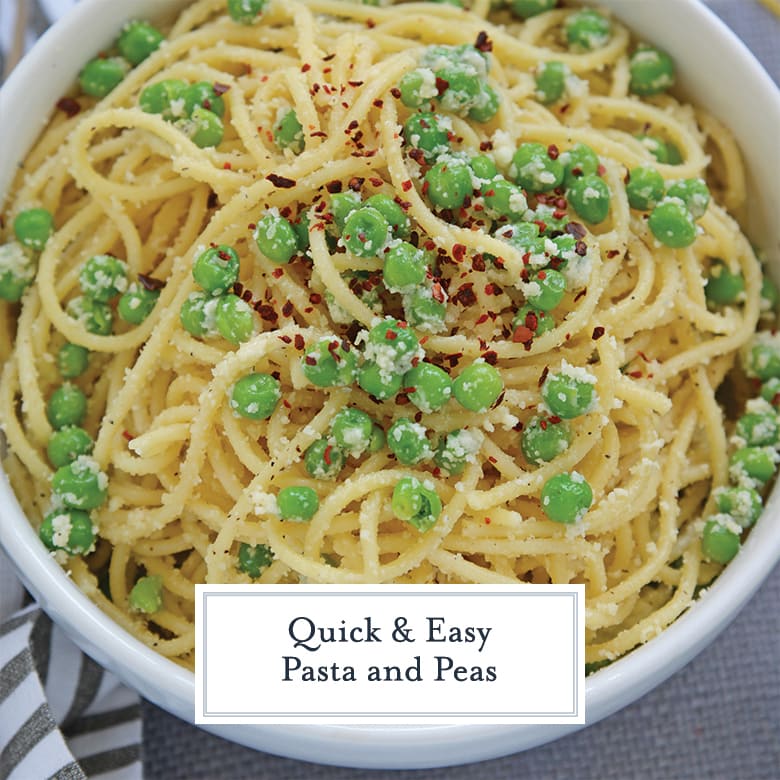 Pasta and Peas Recipe
Wholesome and filling, it literally only takes 20 minutes to prepare (including time to boil water). You can see why we make this easy pasta recipe so frequently!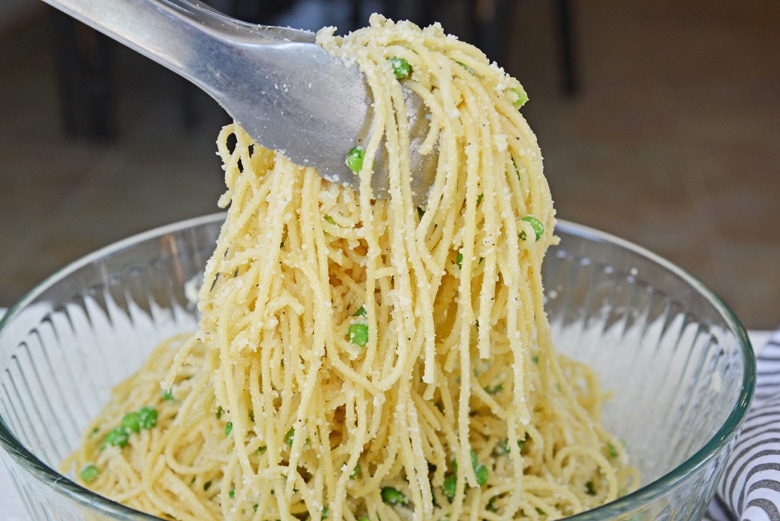 Pasta and peas is often thought of a as a children's dish. You know, when all they want is buttered pasta and cheese?
I like to think of it more as a layperson's Cacio e Pepe Recipe, a traditional Roman dish of fresh pasta topped with a good quality parmesan cheese and freshly ground pepper.
But I like adding veggies and in this case frozen peas will do the trick. I also add sun dried tomatoes and spinach. LOVE!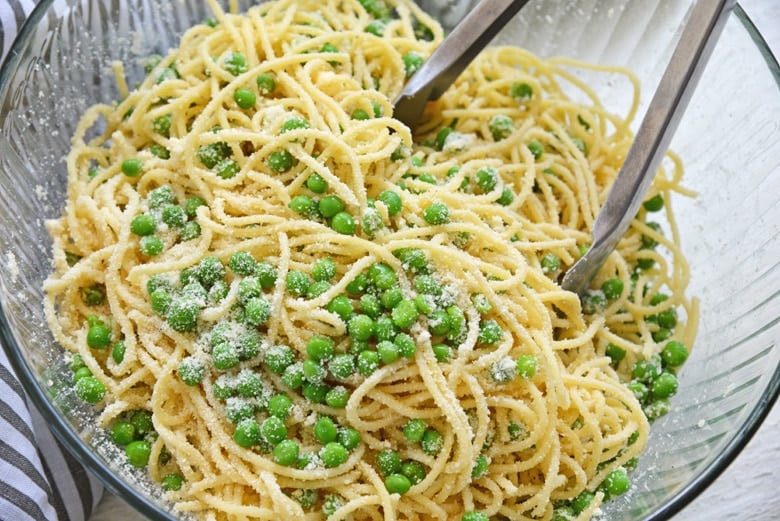 Ingredients
To ensure you are making the best Spaghetti and Peas, start with quality ingredients. A simple dish demands having really good ingredients. Buy a wedge of Parmesan cheese or use a Pecorino and skip on the pre shredded bottle junk that doesn't require refrigeration.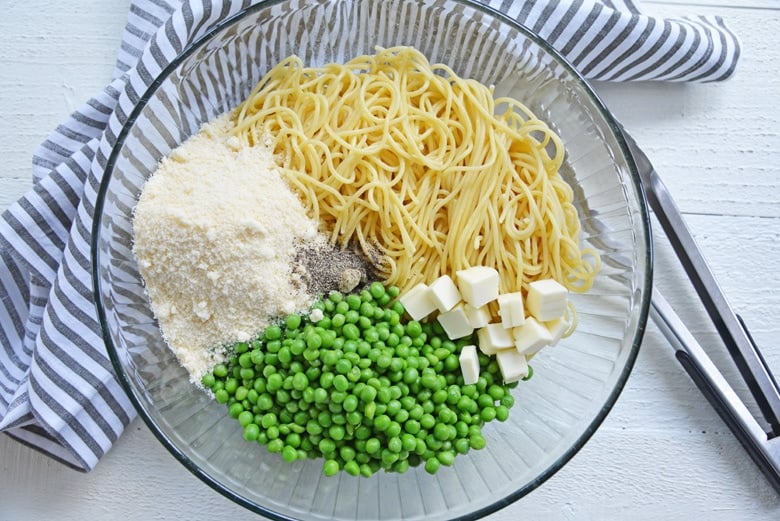 Also use a good quality pasta, freshly ground black pepper (not pre-ground) and Maldon sea salt.
 Of course, you can make allowances and not get all fancy, but try your best for the best staples.
Ingredients for Pasta and Peas:
Cooking
The other concept is simple.
Boil your pasta until al dente. Drain and toss with cooked peas, butter, cheese and pepper. The heat from your pasta will melt the butter.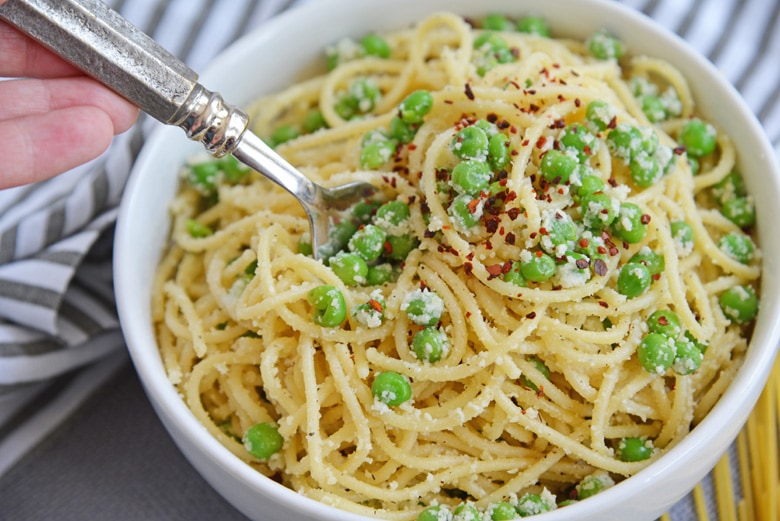 Top with anything you'd like and then serve!
The Peas
I prefer to use frozen peas. Frozen food gets a bad reputation, but can actually be higher in nutrients than fresh. Veggies and fruits start to diminish in nutritional value the moment they are picked, but freezing also freezes all those goodies inside.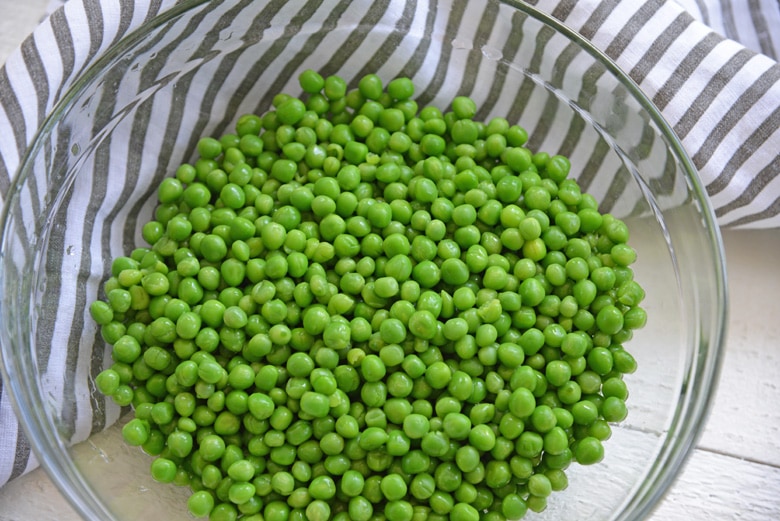 While it can take days, sometimes, weeks, to get fresh produce to the store, frozen vegetables are often processed within a day of harvesting.
You can also use fresh peas. Either these or frozen are best cooked in boiling water or in a pot of water in the microwave. This helps keep them plump and juicy.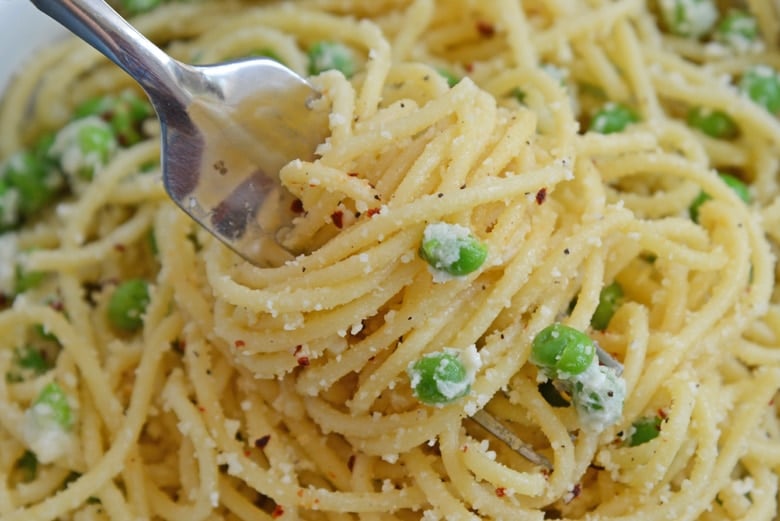 I do not recommend using canned peas. They are already bloated and mushy, you'll just end up with mashed pea pasta. Not a bad concept, but not what we are aiming for here.
Protein
I like this dish as a vegetarian for meatless Monday, but if you are like my husband, you might want a little more substance.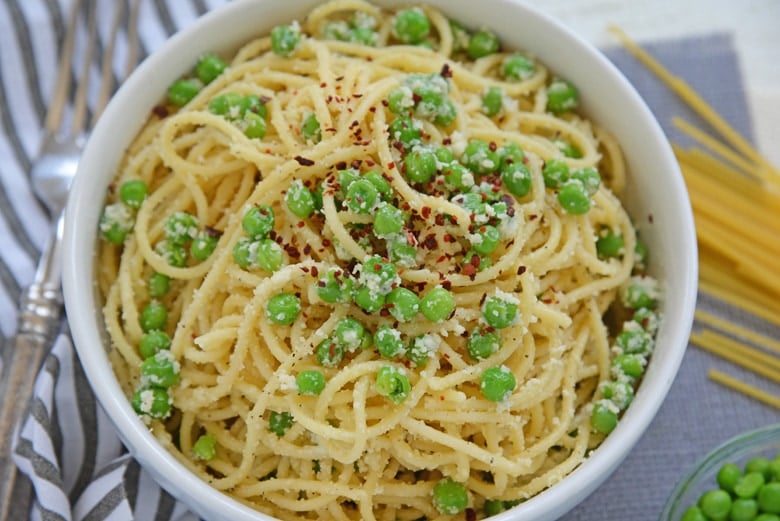 Some of our favorites are: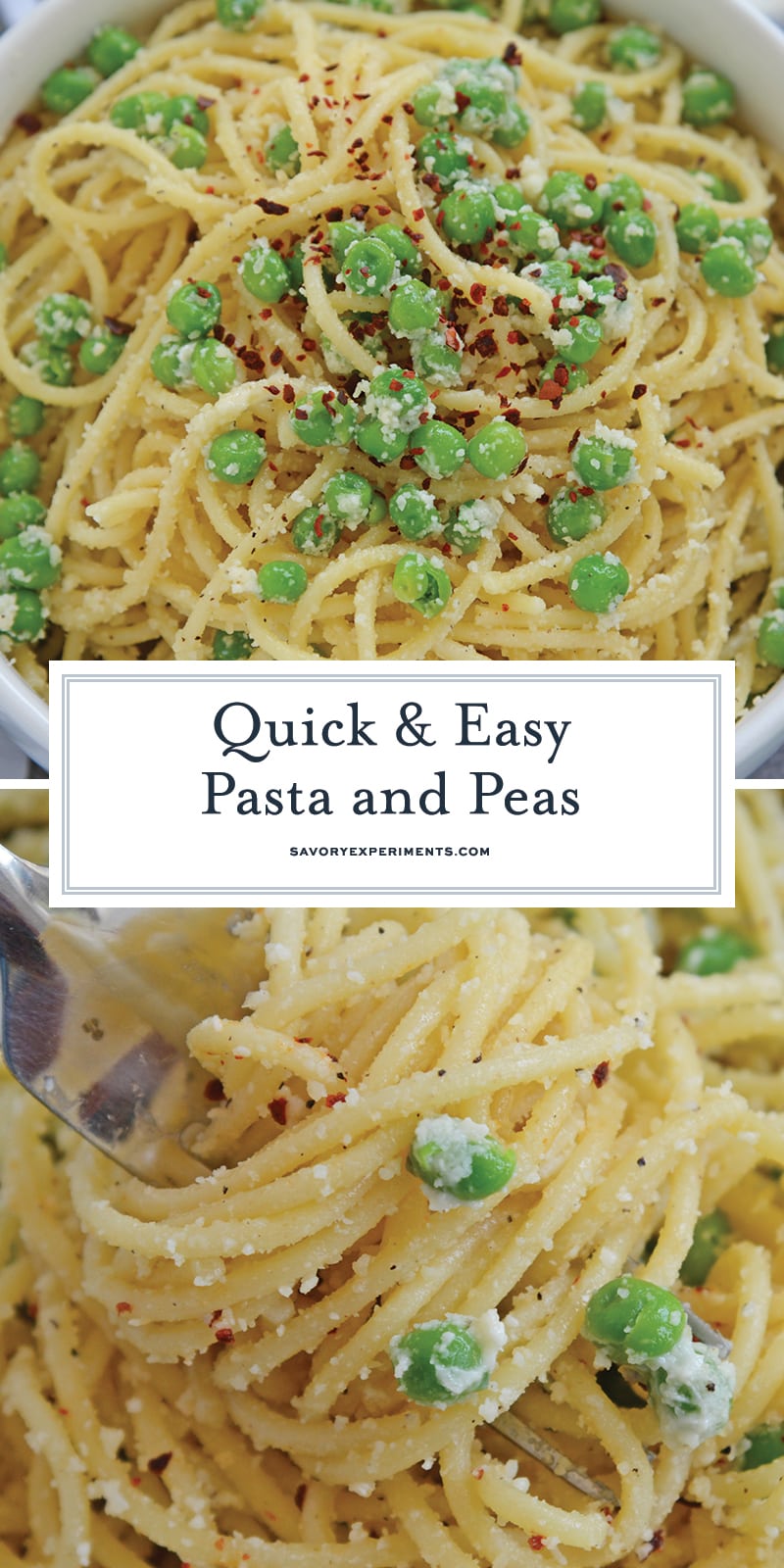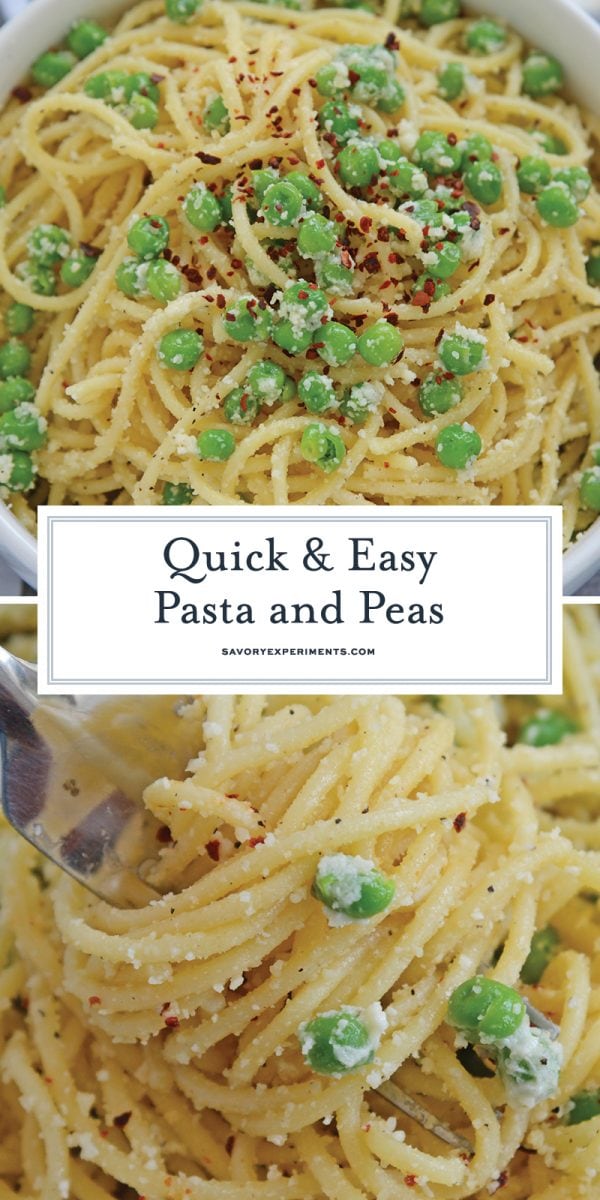 Authentic Carbonara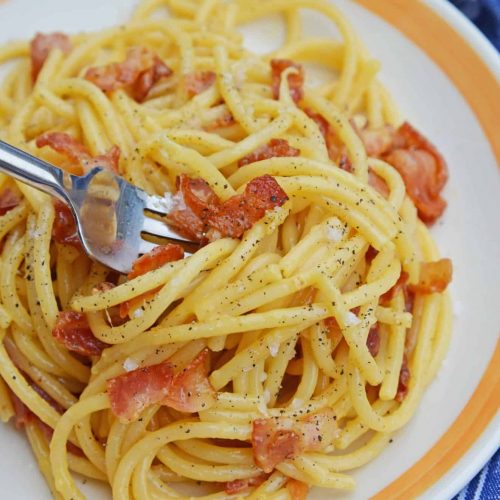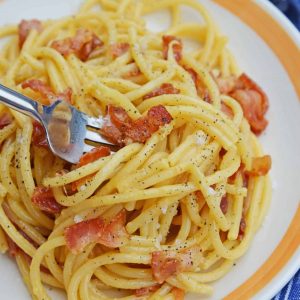 Authentic Carbonara is an easy Italian pasta recipe using eggs, cheese and bacon. This is an easy carbonara recipe that any home cook can feel confident in making!
Tomato Basil Shrimp Pasta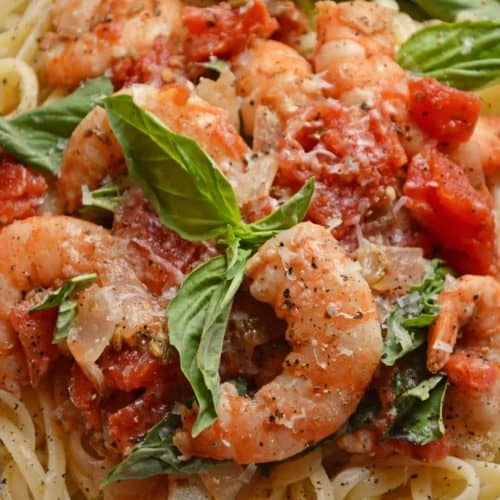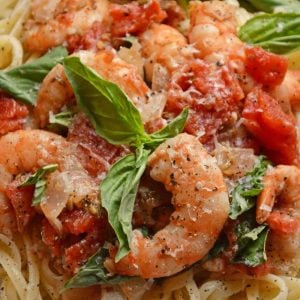 Tomato Basil Shrimp Pasta is a deliciously easy and healthy shrimp pasta recipe. It's full of flavor but quick and simple to make!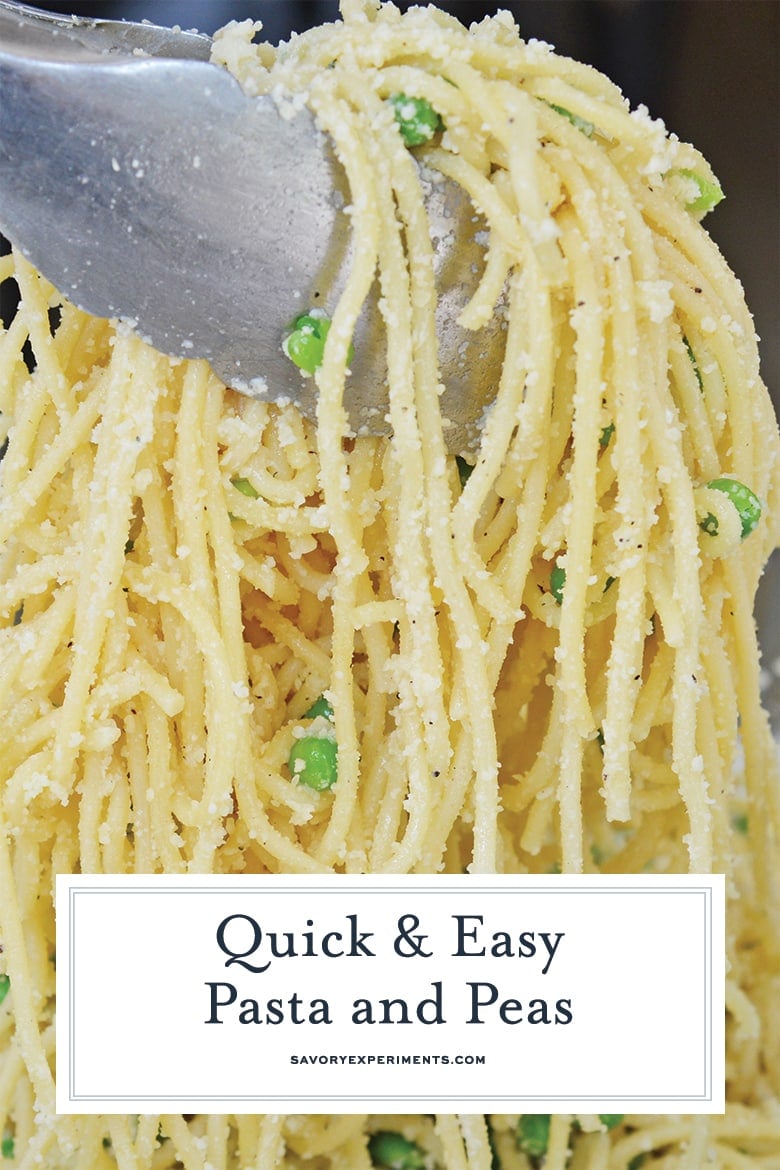 CONNECT WITH SAVORY EXPERIMENTS!

Be sure to follow me on social media, so you never miss a post!

Facebook | Twitter | Youtube
Pinterest | Instagram

Get our FREE 8 Day E-Course on How to Be a Better Home Cook. Sign up HERE!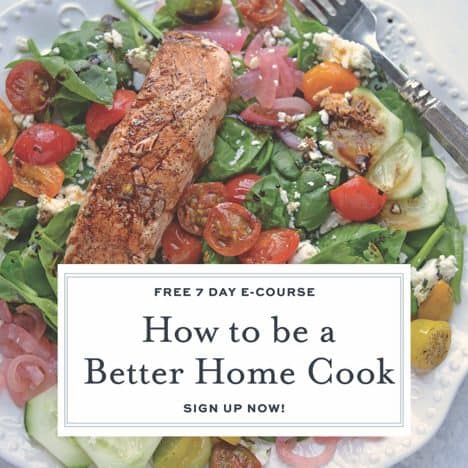 Pasta and Peas
Pasta and Peas is an easy pasta recipe that the whole family will love. Only one pot and 10 ingredients to a family friendly meal!
Instructions
In a large pot or saucepan, boil water according to spaghetti package directions. Salt well.

Add spaghetti and cook according to package directions.

Meanwhile, cook frozen peas by adding them to a microwave safe dish and covering them with water. Microwave on high for 3-5 minutes, depending on microwave wattage. Drain well.

Strain in a colander and add to a large mixing bowl. Toss with cubed butter, cheese, cooked peas. Top with anything you wish!

If you've tried this recipe, come back and let us know how it was in the comments and ratings!
Nutrition
Calories:
385
kcal
|
Carbohydrates:
50
g
|
Protein:
21
g
|
Fat:
10
g
|
Saturated Fat:
5
g
|
Cholesterol:
104
mg
|
Sodium:
504
mg
|
Potassium:
296
mg
|
Fiber:
4
g
|
Sugar:
4
g
|
Vitamin A:
690
IU
|
Vitamin C:
23.1
mg
|
Calcium:
220
mg
|
Iron:
2.3
mg
Comments make us smile, leave us one!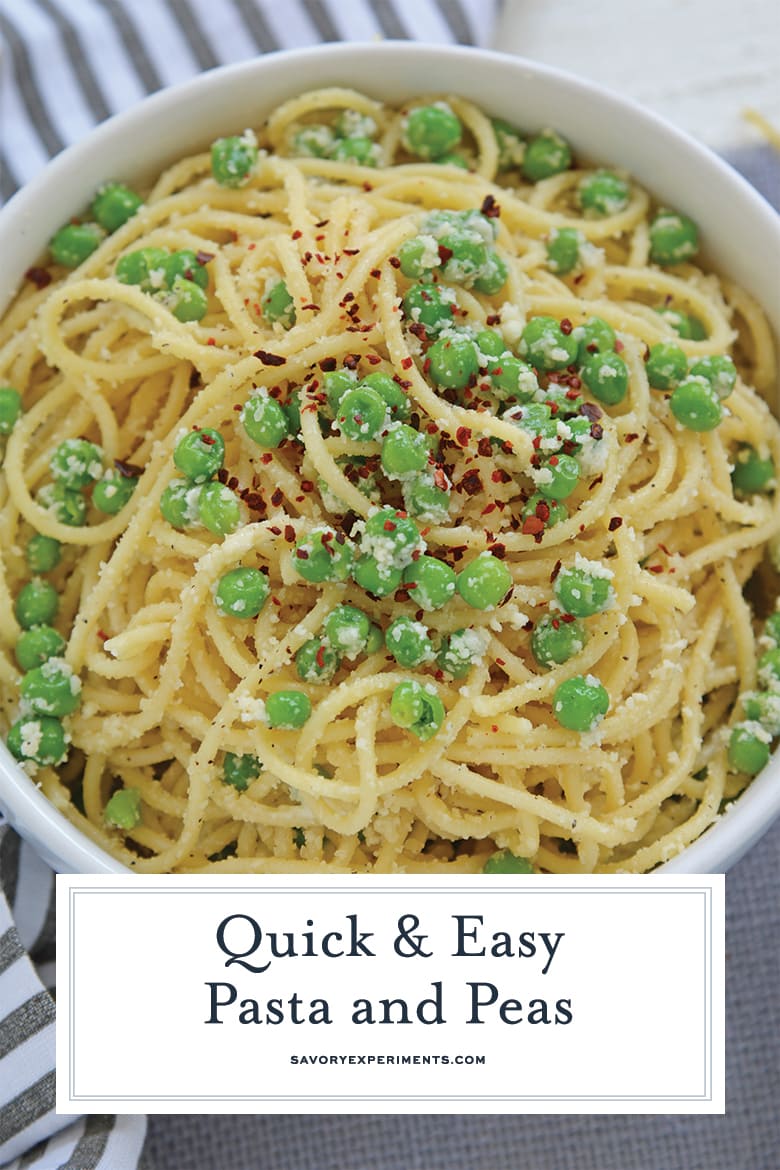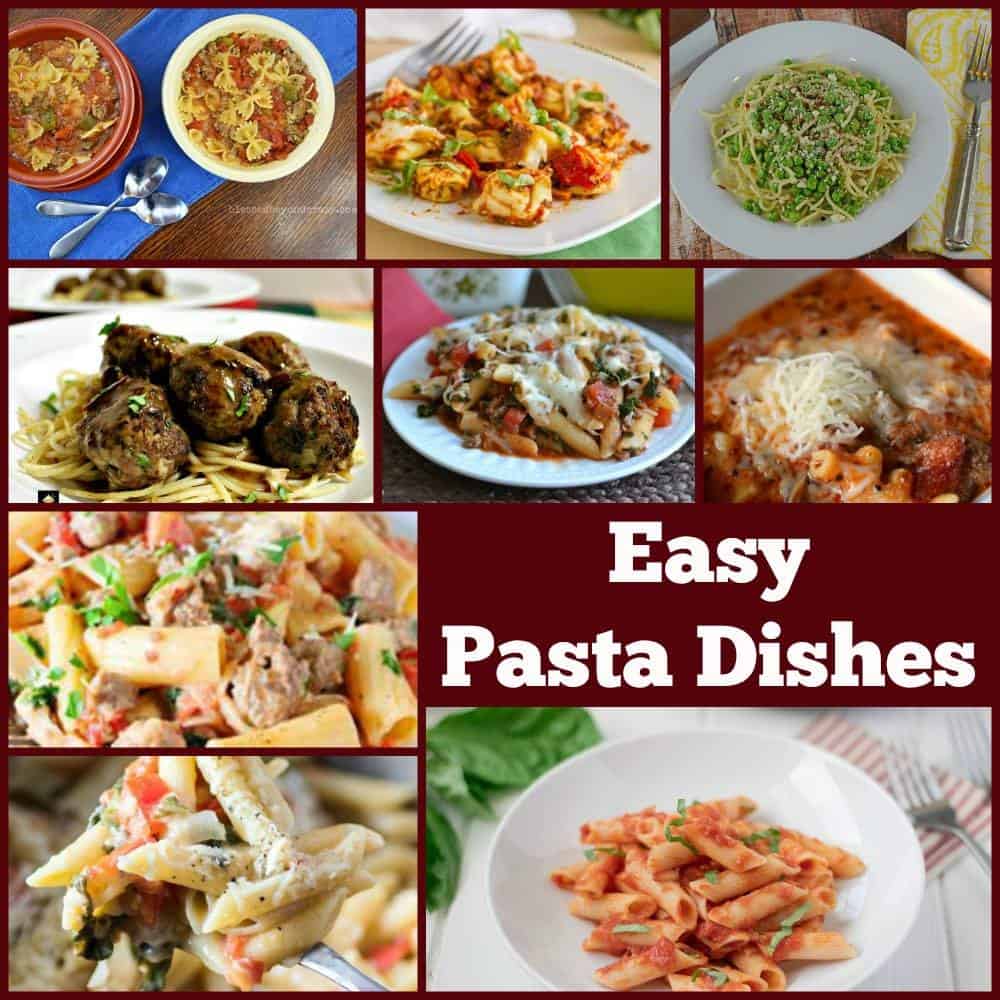 Check out all the other delicious EASY PASTA DINNERS recipes below from bloggers who took part in our 30 Day Pasta Challenge.
Check out all the other delicious EASY PASTA DINNERS recipes below from bloggers who took part in our 30 Day Pasta Challenge.