Have you ever had real gumbo? I'm not talking about some chain restaurants claiming to have gumbo, I'm talking real, authentic New Orleans Gumbo?
It is life changing and you'll regret all those previous encounters with an imposter. Keep reading and I'll show you exactly how to make gumbo the proper way.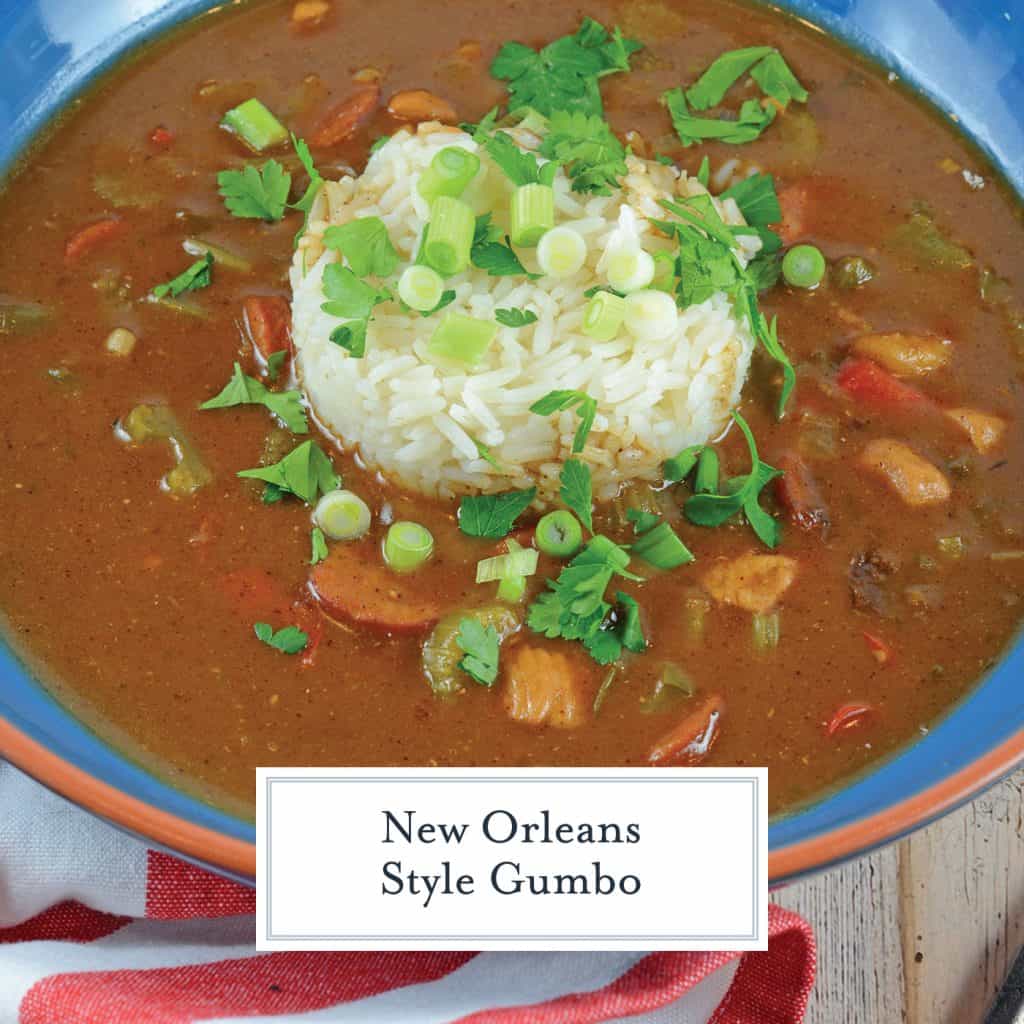 Authentic New Orleans Gumbo is a rich and hearty sauce mixed with vegetables, Andouille sausage, chicken and even seafood! Serve over rice for the perfect Creole meal!
Like traditional Italian meatballs or sauce, every family has their secret for "the best" gumbo. It could be a technique or an ingredient, something that makes their version extra special and nostalgic.
But there is one thing they all have in common. A roux. Roux is merely a mix of clarified butter and flour, but depending on the color, the depth and flavor change immensely.
A blond roux, light in color and formed right after whisking the two together, will thicken any sauce, stew, gravy or soup without adding too much distinct flavor of its own.
It is also the base of any quality macaroni and cheese dish, allowing the cheese of choice to flavor the sauce.
Next is a medium roux, a light brown, it is slightly darker than blond and also slightly more flavorful. You might use a medium roux for the same dishes as a blond, but when you want more depth and flavor.
You'll know you hit it when you start to smell popcorn. The last, a dark roux, has the most flavor, smells nutty and looks like melted chocolate.
It is literally on the cusp of being burnt (so watched closely) and will color any dish it is added to. It is the essential case for this gumbo recipe.
Did you know there is also a difference between the commonly interchangeable terms Creole and Cajun?
My understand, which is oversimplified immensely, is that Cajun is "country" and Creole is "city". Other terms would be basic and sophisticated.
Part of the this reasoning is that Cajuns were more locavores, using only the ingredients readily available to them. Therefore their roux doesn't have butter, instead using oil and flour, and you also won't find tomatoes in their jambalaya.
Creole foods had more access to imported items, like tomatoes and butter. It was also more sophisticated with French background, as the city was where the wealthy lived.
My New Orleans Gumbo is considered to be a Creole version. I only added smoked Andouille sausage and chicken, you can omit or substitute any type of protein you want, including seafood.
We all know our creole friends love their oysters and shrimp! And while the trinity of vegetables is pretty essential, those can be increased or decreased accordingly.
Cajun (creole) seasoning can be bought at the store, but is best homemade from ingredients you probably already have on your shelf. Lastly, use a good, quality chicken stock.
This will make or break your "homemade gumbo" from "restaurant quality gumbo" in a second!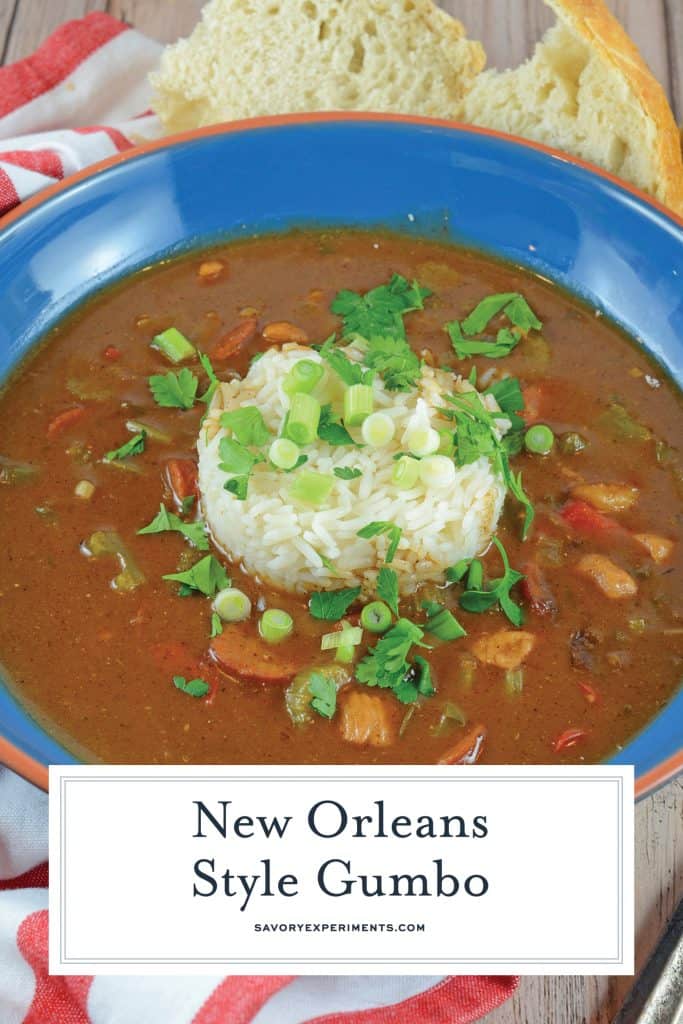 More Cajun inspired recipes:
Cajun Oyster Crackers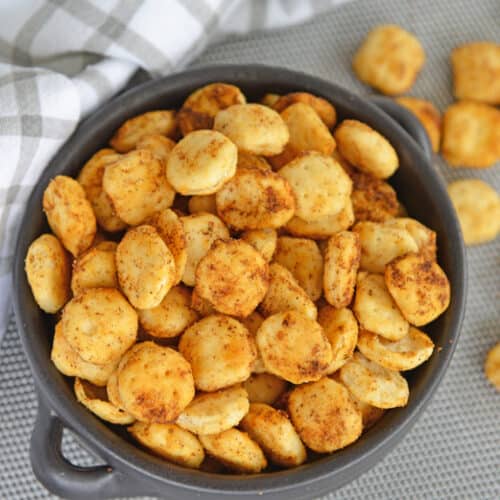 Need an easy snack or a delicious way to add crunch to a soup or salad? These easy Cajun Oyster Crackers are the answer!
Red Beans and Rice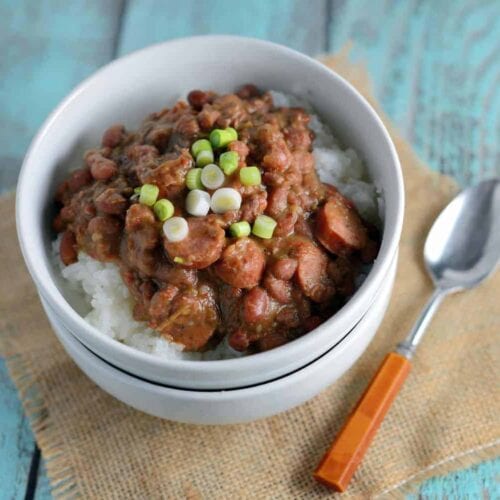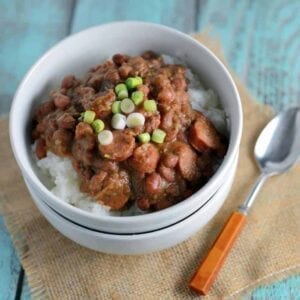 The BEST Red Beans and Rice with Sausage Recipe. It feels like Mardi Gras with every bite you take. An authentic Creole recipe.
And other stew recipes you might enjoy:
CONNECT WITH SAVORY EXPERIMENTS!

Be sure to follow me on social media, so you never miss a post!

Facebook | Twitter | Youtube
Pinterest | Instagram
Get our FREE 8 Day E-Course on How to Be a Better Home Cook. Sign up HERE!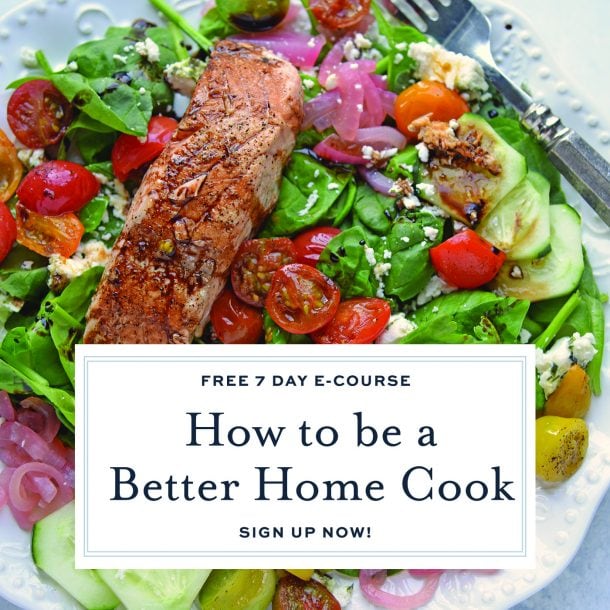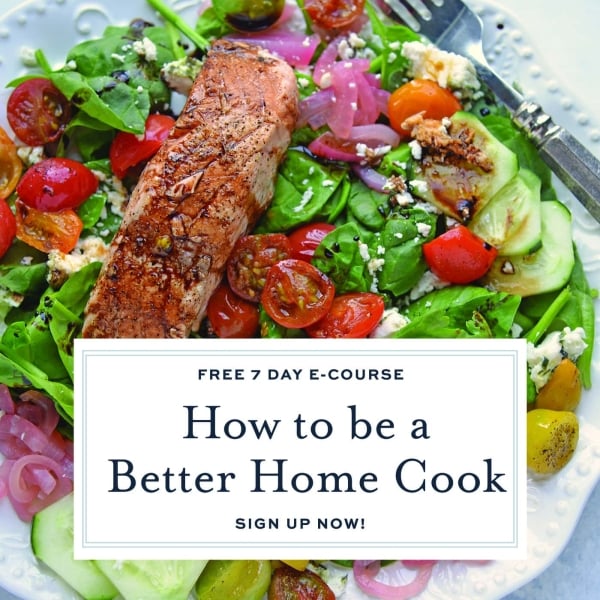 New Orleans Gumbo
Authentic New Orleans Gumbo is a rich and hearty sauce mixed with vegetables, Andouille sausage, chicken and even seafood. Serve over rice for the perfect Creole meal.
Instructions
Using a large enameled pot or Dutch oven, melt 2 tablespoons unsalted butter over medium heat. Add celery, scallions, yellow onion and chopped bell peppers. Saute for approximately 5 minutes or until vegetables are soft and onions are opaque. Spoon out and set aside.

Add sliced Andouille sausage to the same pot over high heat and cook until lightly browned on both sides. There should be enough left over butter from the veggies and sausage, but if they start to stick an additional tablespoon of butter. Remove to a bowl with a slotted spoon and set aside.

Melt another 2 tablespoons butter in the same pot and add chicken breast. Cook over medium-high heat until chicken is cooked, approximately 5-8 minutes. Remove using a slotted spoon. Set aside. Turn off heat and set pot aside (you will use it again). Do not rinse pot, leave all of the browned bits in the pan (if there are any).

In a different medium saucepan, start to heat clarified butter until it starts to brown and smell nutty. Whisk in flour.

At this point you will be whisking for a good 5-10 minutes, so pour a glass of wine to drink during this process. Continue to whisk over medium-high heat. The process for roux to go from a light, blond roux to a dark, chocolate brown will take any where from 5-15 minutes depending on your heat source. The color will start to darken at about 3-4 minutes in and will slowly change to a milk chocolate color and consistency. As soon as it becomes the desired color and you notice the deep, rich smell, remove immediately from heat. Continue to whisk for an additional minute while it cools so that nothing sticks to the bottom.

Re-heat your enameled pot or Dutch oven over medium-high heat. Add white wine to deglaze your pot. All of those little brown bits will start to loosen and will then flavor your New Orleans Gumbo.

Stir to loosen bits then add chicken stock and an additional 1 cup of water, salt, Cajun seasoning and hot sauce. Bring to a boil. Reduce broth by a quarter while at a rolling boiling.

Reduce temperature to a low simmer and add meats, sauteed veggies and tomatoes to broth. Continue to simmer for an additional 5 minutes.

Whisk in half of your dark roux. Continue to add slowly until sauce becomes the consistency of gravy. You may not need all of your roux. When it reaches the desired gravy-like consistency, discard the remaining roux. Continue to simmer for 5-10 minutes.

Divide 1 cup of rice into each dish and spoon New Orleans Gumbo over. Garnish with finely chopped parsley, if desired. A piece of crusty bread works well to mop up any New Orleans gumbo left in the dish if you don't care to lick your plate.
Nutrition
Calories:
2221
kcal
|
Carbohydrates:
103
g
|
Protein:
22
g
|
Fat:
192
g
|
Saturated Fat:
117
g
|
Cholesterol:
503
mg
|
Sodium:
1508
mg
|
Potassium:
970
mg
|
Fiber:
6
g
|
Sugar:
11
g
|
Vitamin A:
8655
IU
|
Vitamin C:
70.1
mg
|
Calcium:
144
mg
|
Iron:
5.7
mg