If you love hibachi, now you can make it at home! This Hibachi Shrimp recipes is the BEST, and there is even a homemade yum yum sauce!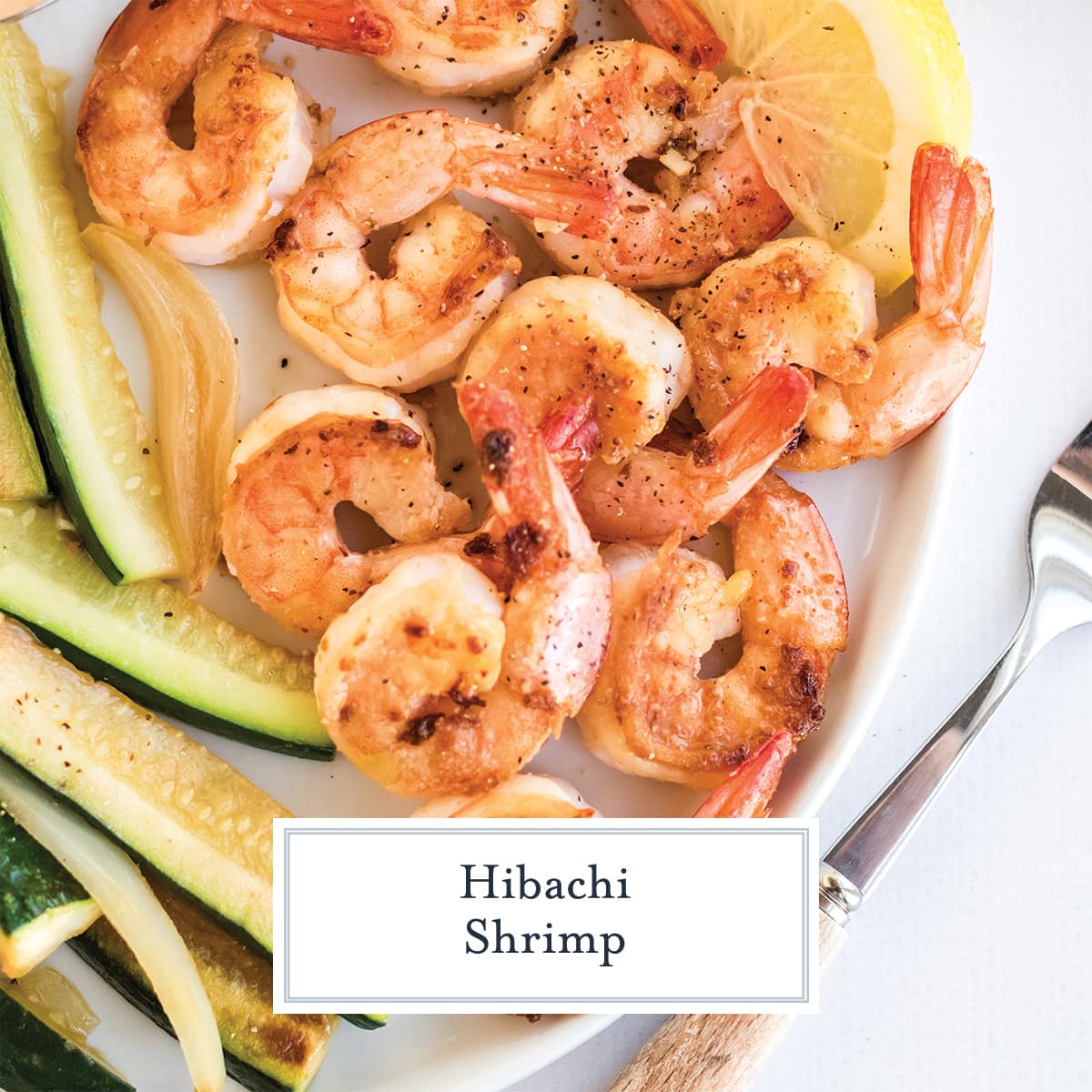 With shrimp flinging, egg spinning and onion towers flaming it is easy to say everyone loves a trip to the Hibachi grill. But did you know you can enjoy the flavors and fun of the hibachi grill at home?
I've tested my way through several hibachi copycat recipes and landed on the perfect combination of flavors that taste like they are fresh off the Japanese grill.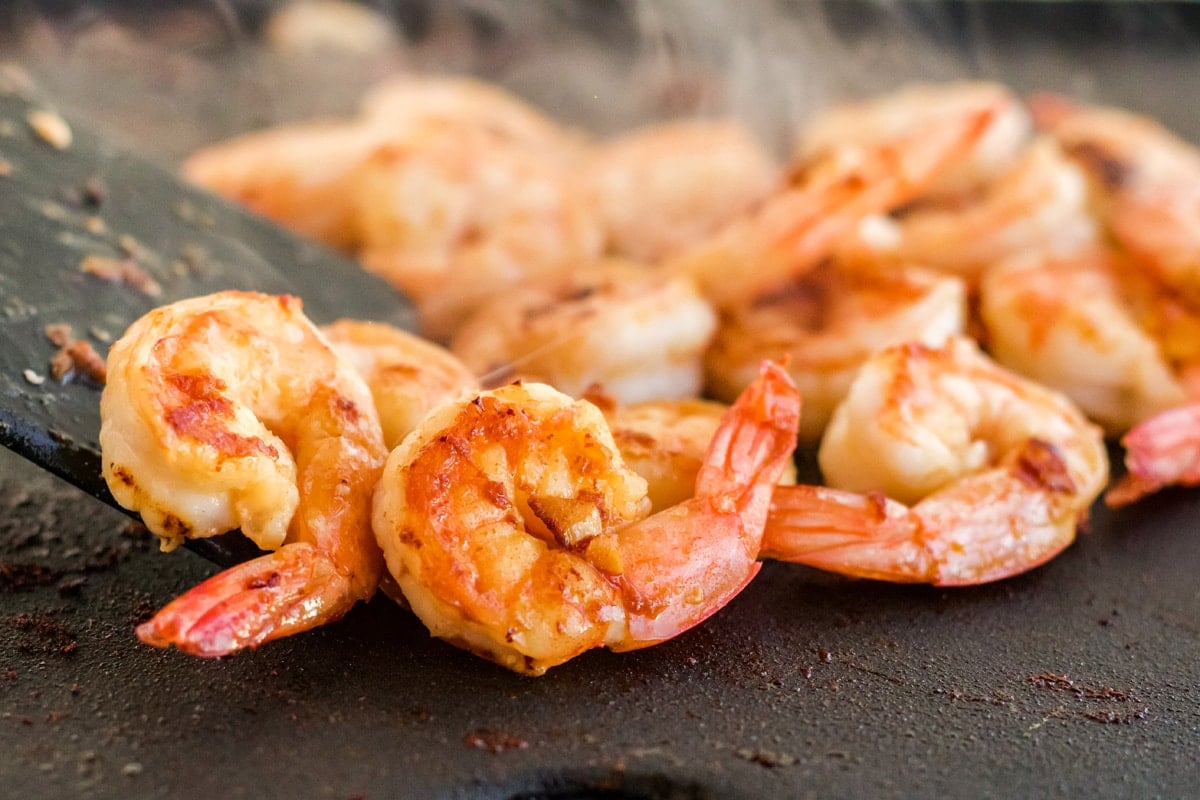 Hibachi vs. Teppanyaki
There are two traditional styles of cooking at the Japanese grill. The word "Hibachi" actually means fire bowl and refers to the large, round cast iron used to cook fried rice and other dishes. Teppanyaki is the large flat surface you are probably used to seeing.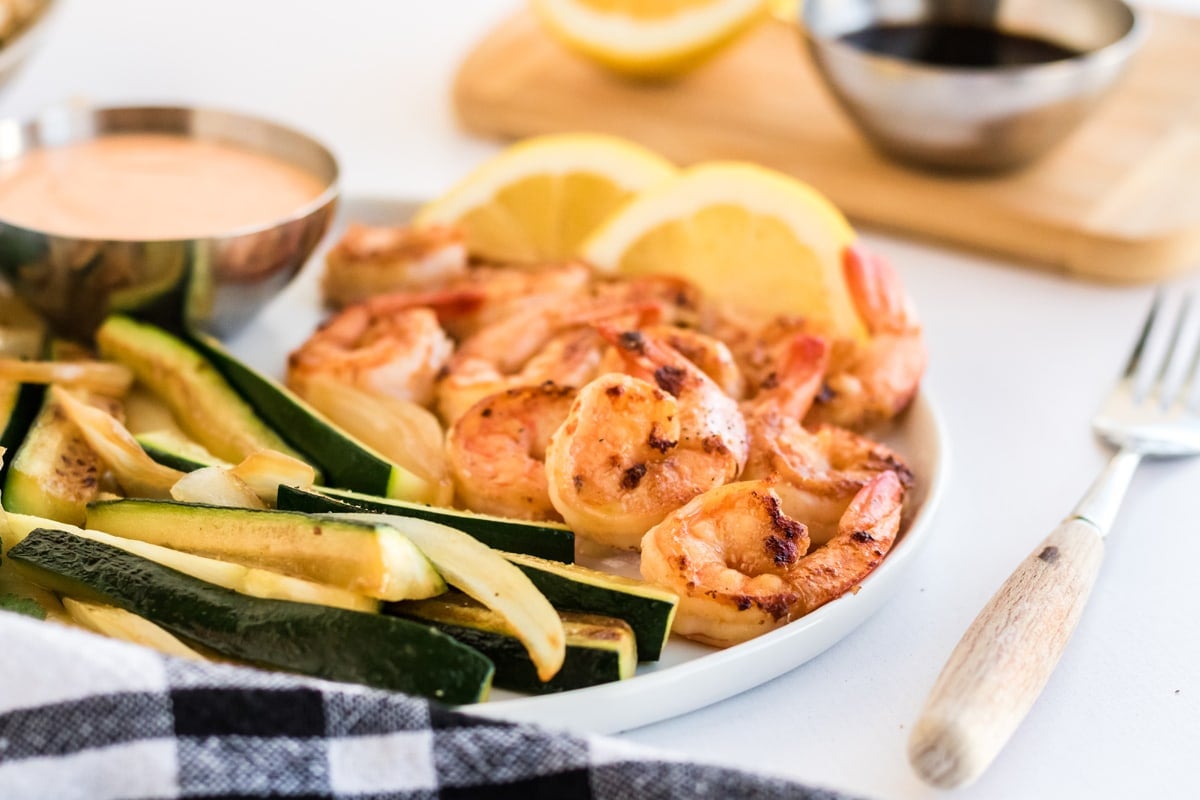 In the US, the terms are used interchangeably and since most of us don't have a traditional hibachi pan laying around, this recipe is going to use a griddle to mimic the feeling of sitting around the Teppanyaki of your favorite restaurant.
Other Hibachi Shrimp Cooking Options
If you don't have a electric griddle, you can use any of these options to make your hibachi shrimp:
What is Hibachi Sauce Made of?
The flavor profiles that linger long after you leave the restaurant are a combination of the butter and garlic used and then soy sauce mixed with a little bit of sesame oil.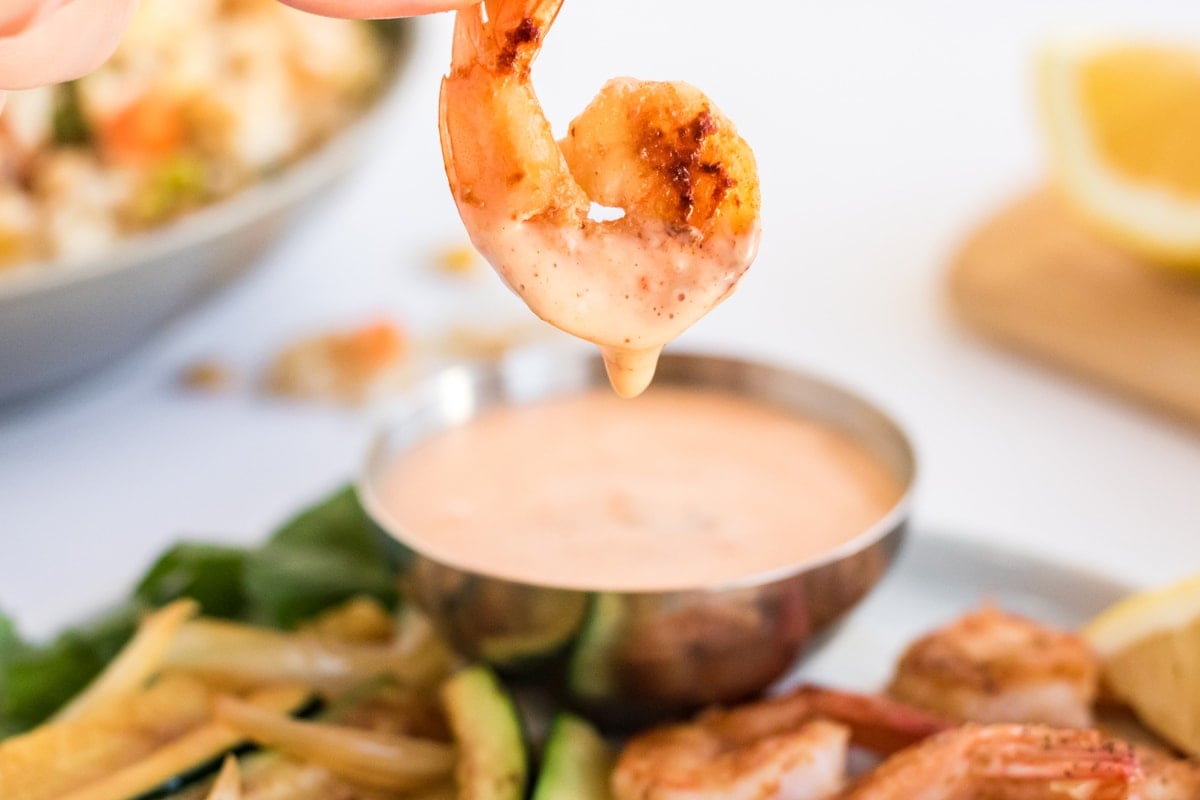 Sometimes people also refer to yum yum sauce as a hibachi sauce too.
Ingredients for Hibachi Shrimp
Once you decide your cooking method, you will want to get your ingredients together. To make hibachi shrimp you will need raw, deveined shrimp that is thawed to room temperature.
It is important that the shrimp is patted dry before being placed on the heat source to get that nice sear for the hibachi style.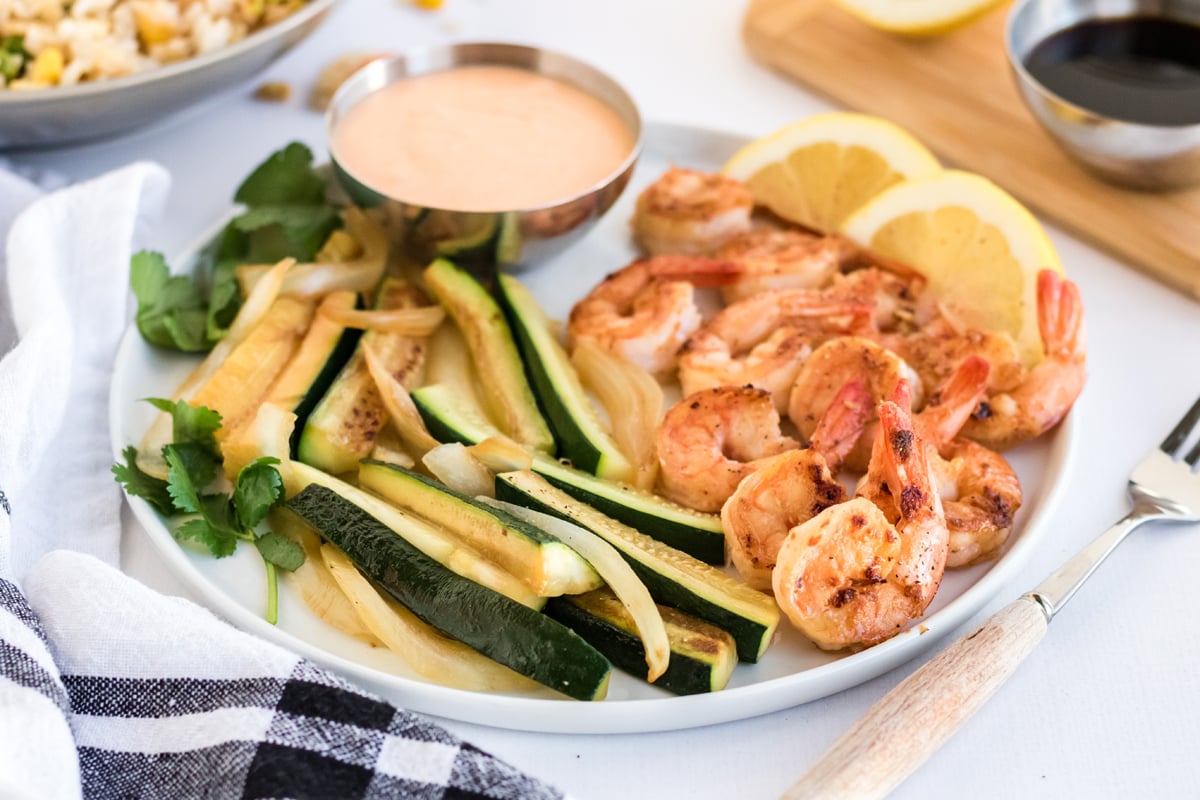 You can use pre-cooked shrimp if you like, but because we are using high heat for stir fry it is very easy to overcook and I find it easier to prevent rubbery texture by starting with raw shrimp. Here is our quick guide to shrimp for different types and sizes.
Plus, that is how the "official Hibachi chefs" do it. You will also need butter, garlic, soy sauce and fresh lemon.
Hibachi Vegetables
Every restaurant you go to will serve different vegetable combinations. But my favorite is always the simple combination of zucchini and onions.
It is important you use vidalia onions for this recipe. White varieties tend to become super aromatic and overtake the entire skillet.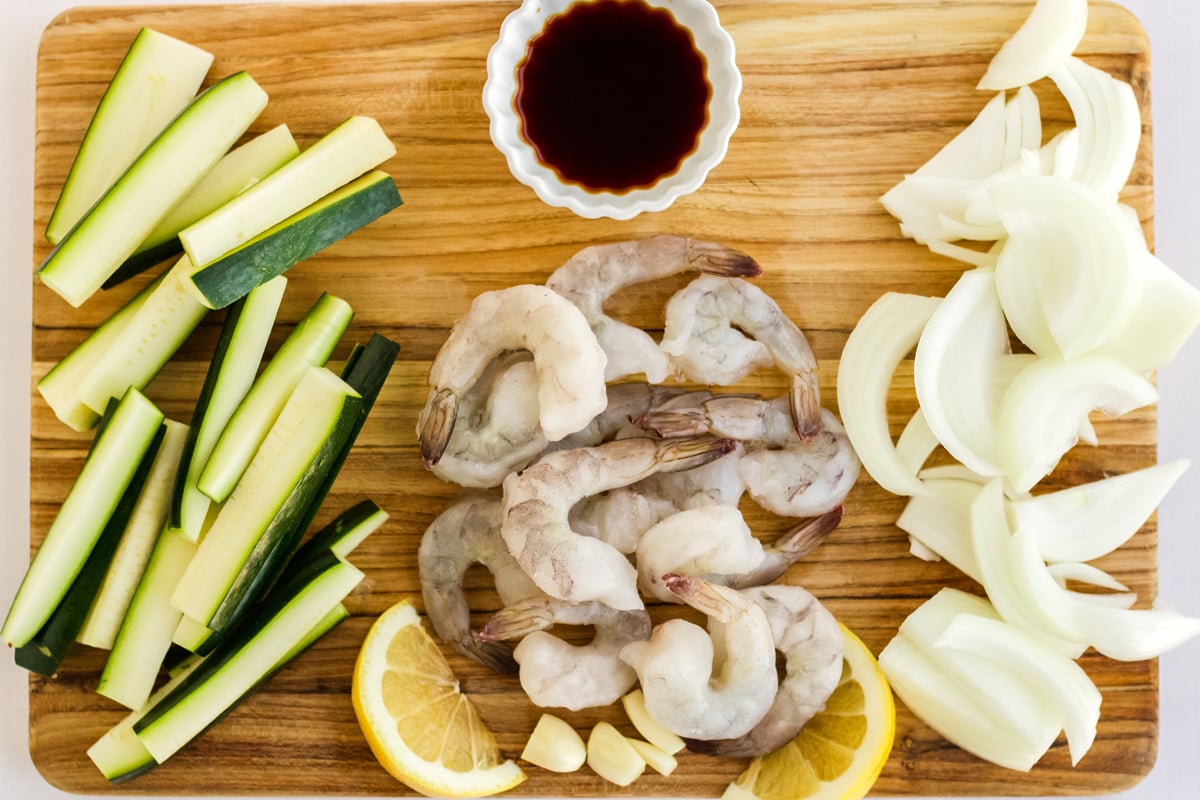 You will also need butter, soy sauce and possibly some salt and pepper.
If you do not care for this combination of vegetables, you can still make this hibachi shrimp recipe and swap out the zucchini and onion for mushrooms, carrots, edamame or whatever vegetables you prefer.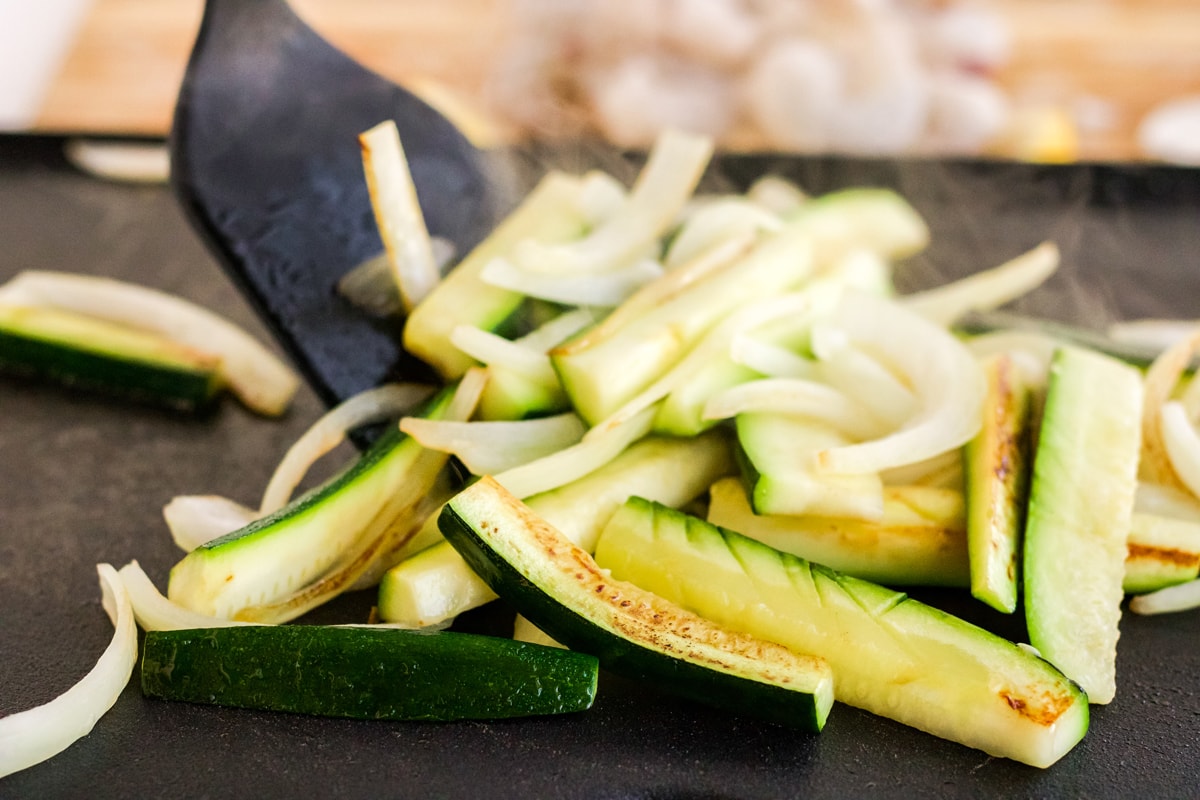 Cooking Tips
For this recipe, you are going to want to get your griddle really hot. Traditional hibachi grill chef's prefer the center of their cooking surface to get up to 450 degrees, while the perimeter stays around 250 degrees.
When I cook Hibachi at home, I typically heat my griddle to 400 degrees or just below high heat. You will want to cook the veggies and the shrimp over these high temps so they will get a nice sear and maintain perfect texture.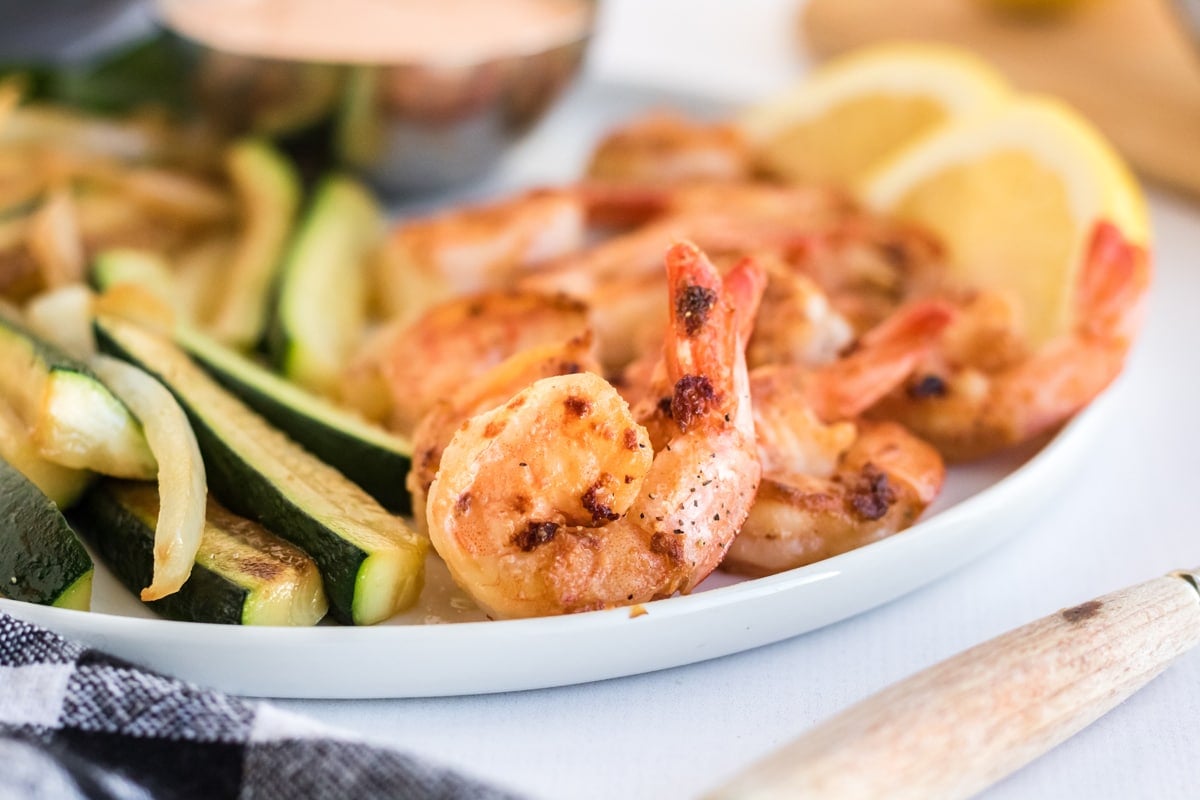 Be prepared that when you add the soy sauce, your cooking surface will get sticky and burn. This is when you need to channel your inner hibachi chef and give your cooking surface a quick wipe down before proceeding.
Hibachi Shrimp Serving Suggestions
This classic Japanese steakhouse combination is great on it's own, but what makes the experience even more complete is serving it with traditional fried rice.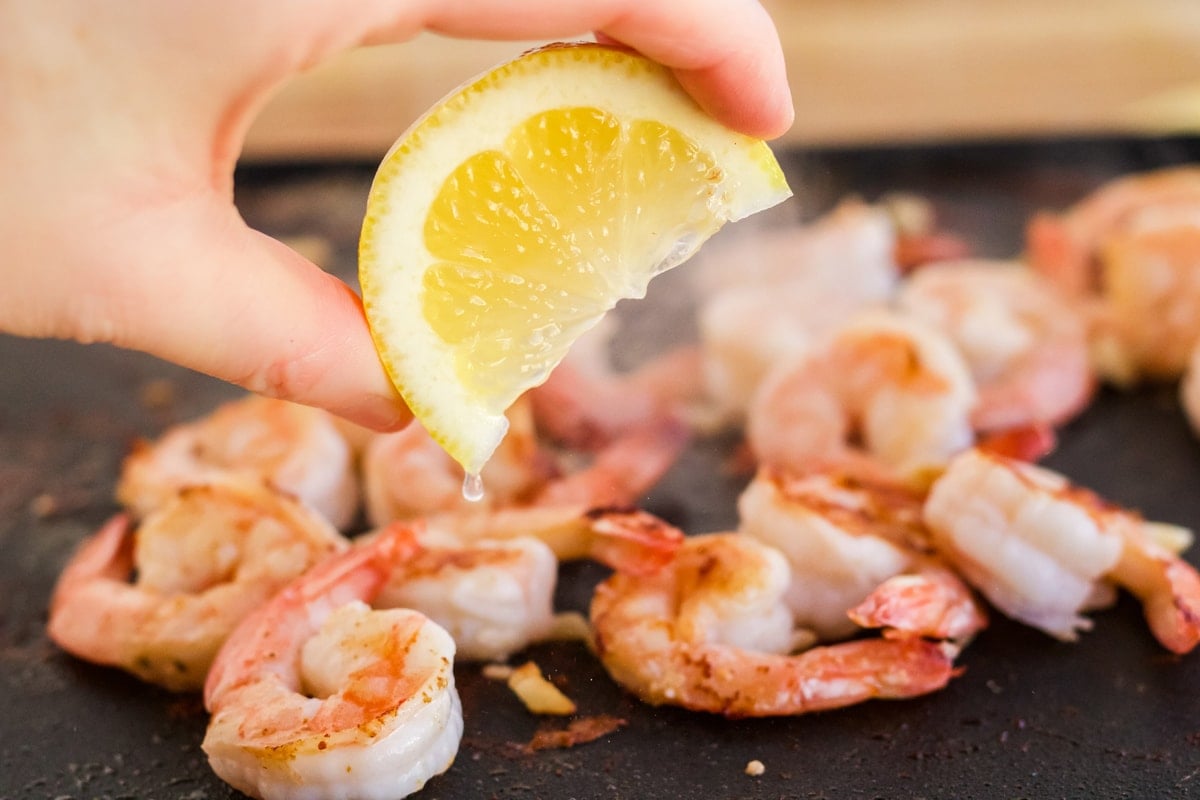 To really round out the meal, be sure to serve it with classic Yum Yum sauce or homemade Teriyaki sauce.
Storage Tips
This meal is best enjoyed right off the griddle, but if you have leftovers don't worry. This meal stores easily in the refrigerator for up to three days if stored in an airtight container. Simply microwave or reheat in a hot skillet for a few minutes.
Unfortunately, I do not recommend freezing, but there should be no problem with that! I'd be surprised if you had any leftovers- it's so good!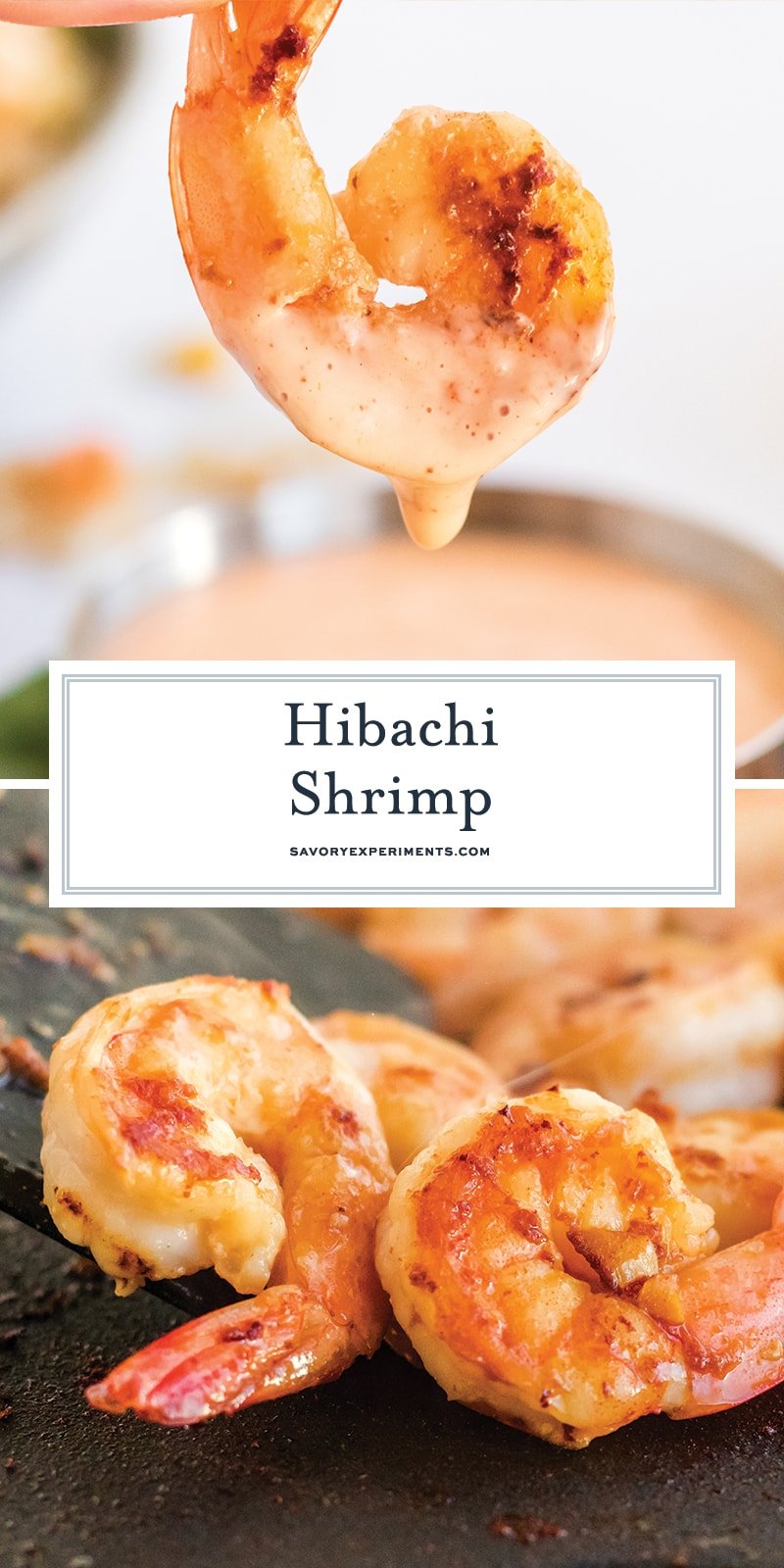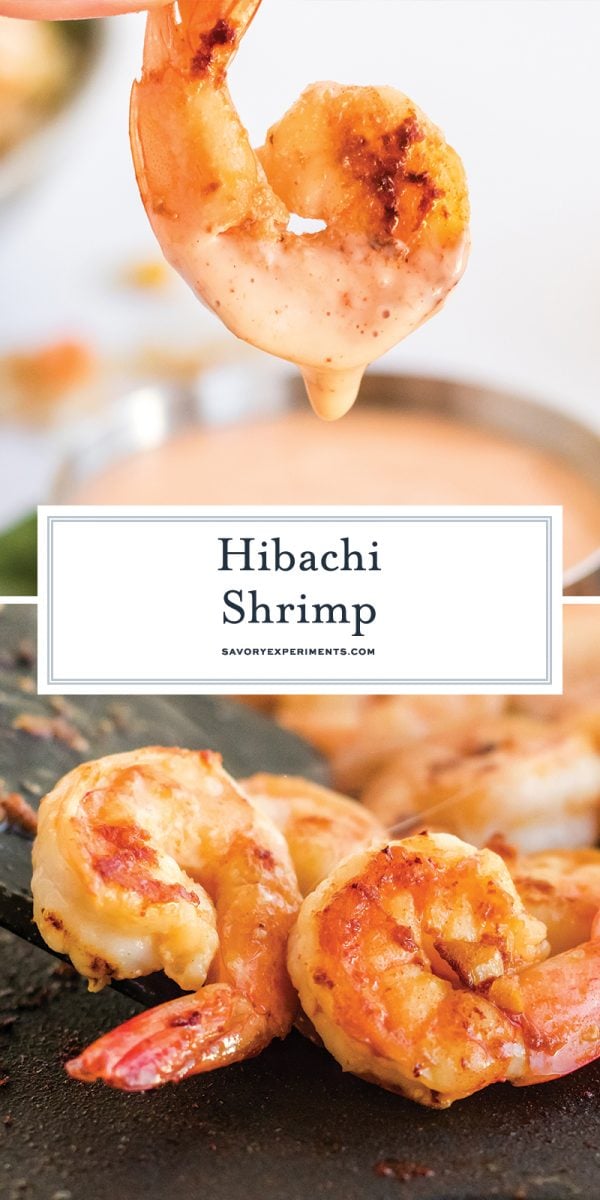 More Asian Inspired Recipes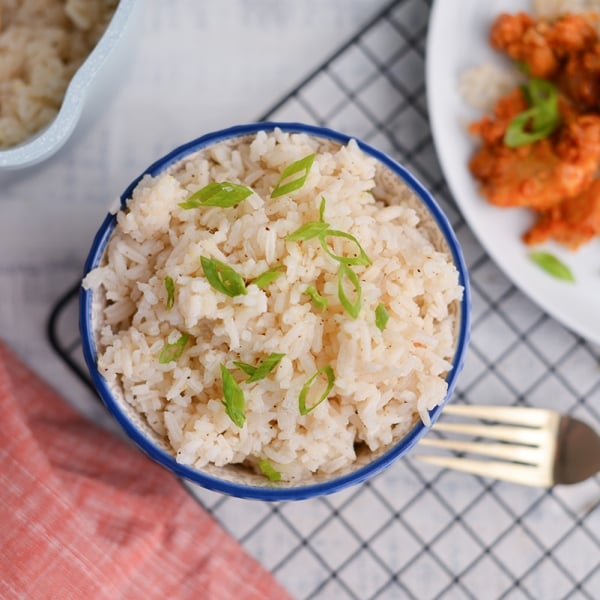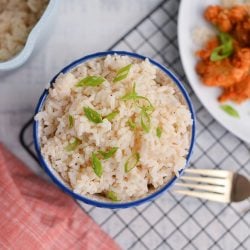 Ginger Rice Recipe
Ginger Rice is one of my favorite jasmine rice recipes. It pairs perfectly with many Asian dishes and adds much more flavor to meals than traditional white rice.
See The Recipe!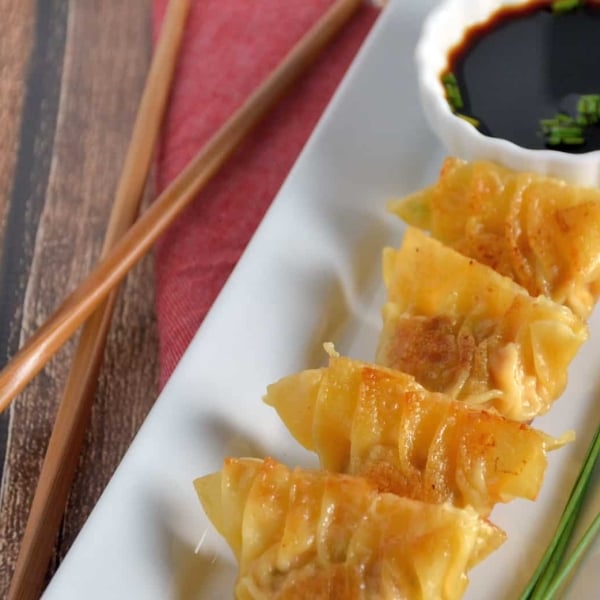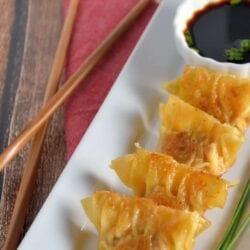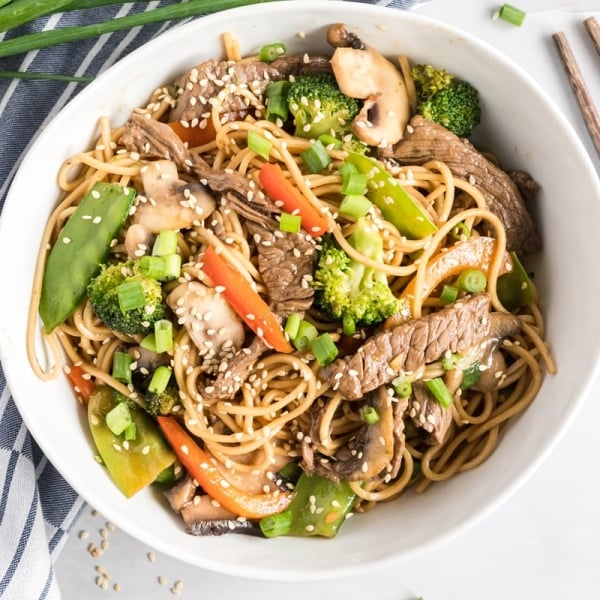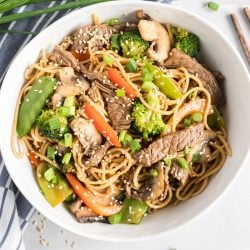 Beef Lo Mein Recipe
Noodles, vegetables & tender beef are tossed in a slightly sweet and spicy sesame sauce to make this easy Beef Lo Mein! Ready in 30 minutes!
See The Recipe!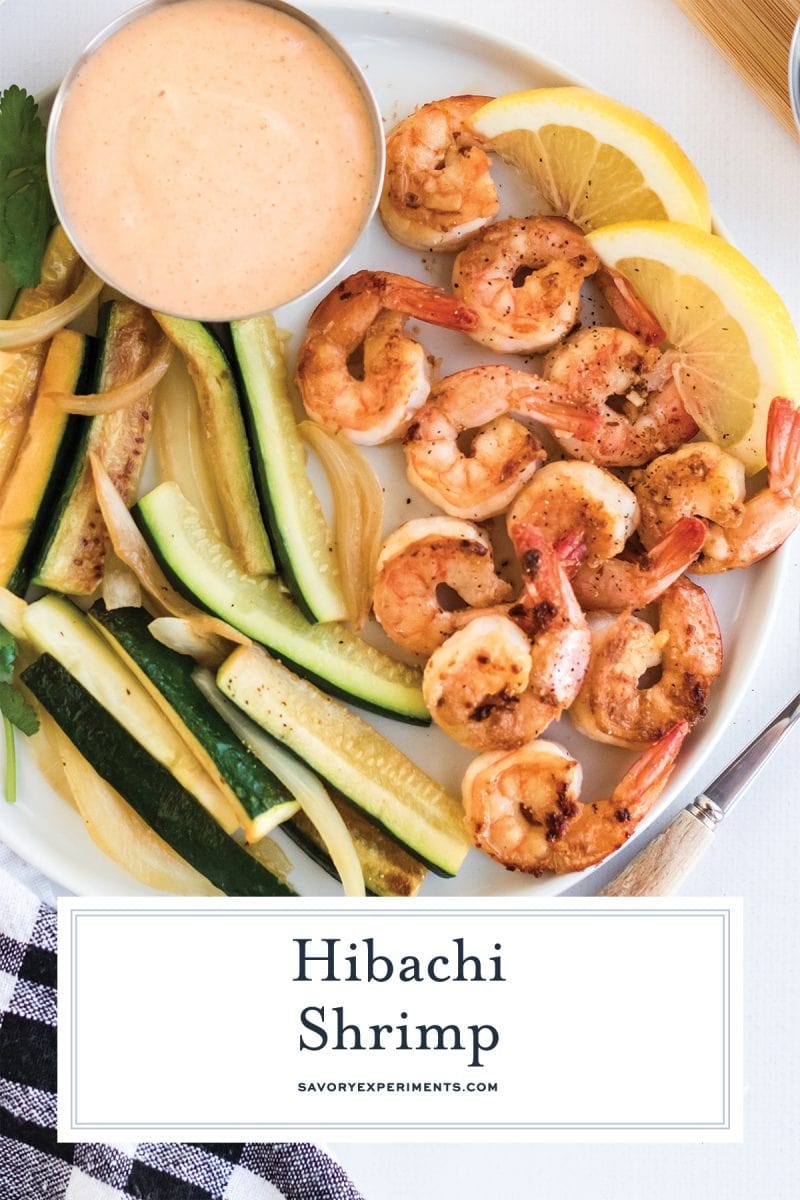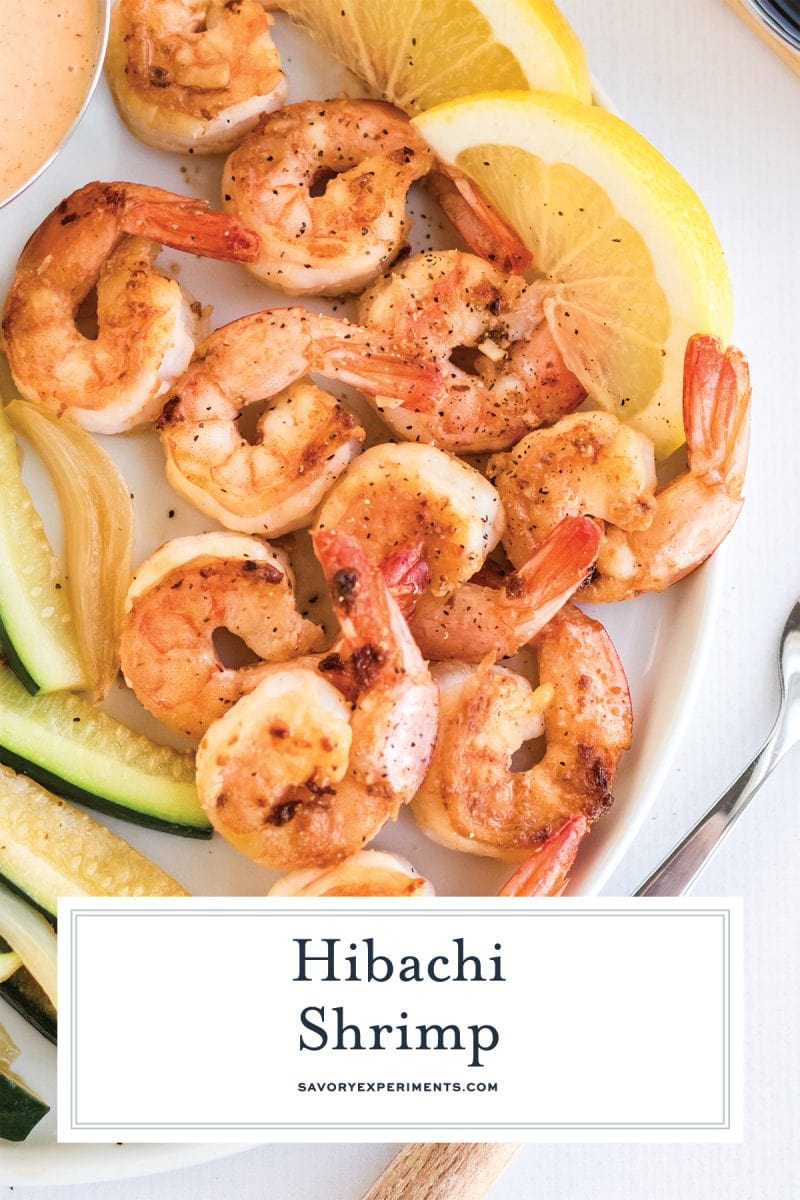 More Favorites from Savory Experiments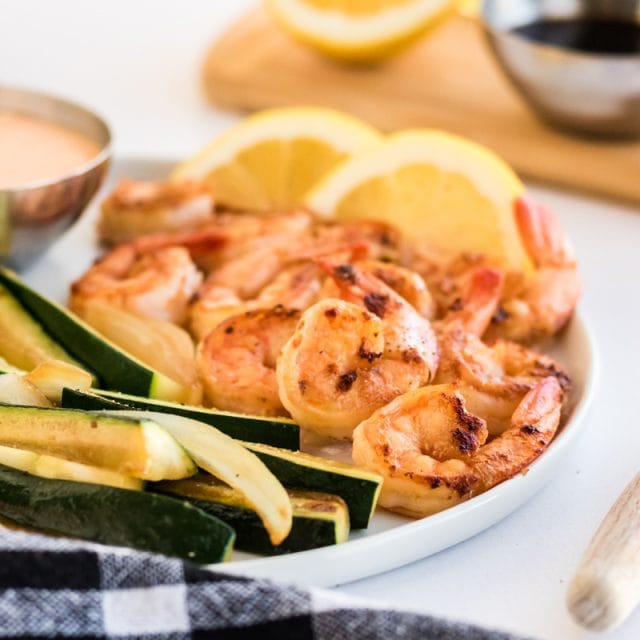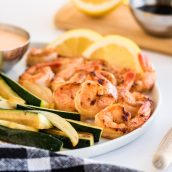 Hibachi Shrimp
If you love hibachi, now you can make it at home! This Hibachi Shrimp recipes is the BEST, and there is even a homemade yum yum sauce!
Ingredients
4

tablespoons

olive oil

, divided

2

medium

zucchinis

, cut into long thin wedges (about 3 cups)

1

small

white onion

, sliced (about 2 cups)

2

cloves

garlic

, minced (about 2 teaspoons)

¼

cup

light soy sauce

, divided

12

ounces

shrimp

thawed, deveined and no shell) about 28 shrimp

1/2

fresh lemon
Instructions
Preheat a griddle to 400°F.

Sautee for three minutes. Add 1 teaspoon of the garlic and cook for one additional minute.

Add the soy sauce and continue cooking for three more minutes or until tender. Remove from griddle, or push far off to the side.

Sautee for one minute then add the remaining teaspoon of the garlic, soy sauce and a spritz of lemon juice. Cook until the shrimp is opaque and cooked through.

If you've tried this recipe, come back and let us know how it was in the comments or ratings.
Nutrition
Calories:
267
kcal
,
Carbohydrates:
12
g
,
Protein:
21
g
,
Fat:
16
g
,
Saturated Fat:
2
g
,
Cholesterol:
214
mg
,
Sodium:
1486
mg
,
Potassium:
478
mg
,
Fiber:
2
g
,
Sugar:
7
g
,
Vitamin A:
200
IU
,
Vitamin C:
33
mg
,
Calcium:
165
mg
,
Iron:
3
mg