After the kids open presents on Christmas morning, easy recipes are key for breakfast. That's where these Christmas Breakfast Ideas come into play!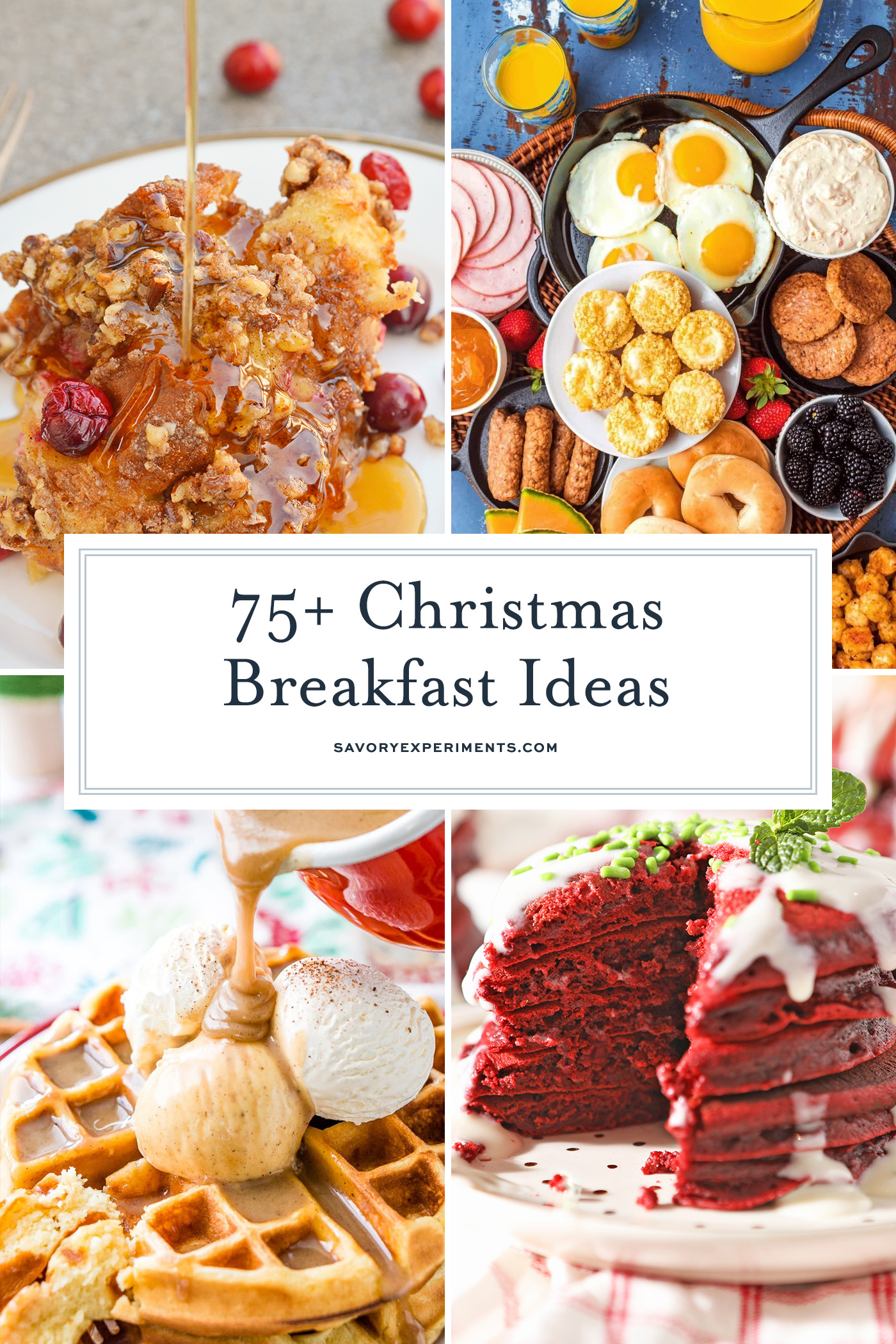 It's Christmas Day, the kids just finished opening their Christmas presents from Santa and now everyone is hungry and ready for breakfast. So what are you making?
What better way to celebrate the big day than with a big, delicious breakfast with your family? But what's the best way to go about it without getting totally stressed?
Christmas morning breakfast doesn't have to be stressful! From make-ahead options, Christmas breakfast casseroles and even slow cooker ideas, these brunch ideas will ensure you have the the best Christmas breakfast.
So grab a cup of coffee and scroll through this list of delicious Christmas breakfast ideas. You're sure to find a few that your family will love and they might even start a new family tradition!
Sweet Christmas Breakfast Ideas
Of course you could make something simple like banana bread, classic french toast or any number of sweet baked goods; but lets take this holiday season up a notch and make something new!
With flavors and ingredients like sweet cranberries and orange juice, you are sure to find a Christmas brunch idea that you love!
Savory Christmas Brunch Ideas
A far cry from just egg whites and bacon, these cozy Christmas breakfast ideas are some of my favorite breakfast recipes. From casseroles to charcuterie boards, these are sure to become some of your favorite recipes too!
And the best part? They require minimal effort and are delicious options for all year round too.
Christmas Dinner and Dessert Ideas
After the craziness of the morning has died down, it's time to make a big Christmas dinner. If you need some inspiration, these are the best recipes.