Have you ever wondering who was the genius that invented the little plastic pieces that go on the end of tennis shoe laces? How much $$ that person must have made patented that brilliantly simple idea? Or the person who had the bright idea for the plastic stoppers in carry-out coffee cups? Well, I also feel that way about the folks capitalizing on turkey rubs and Homemade Turkey Injection Recipe.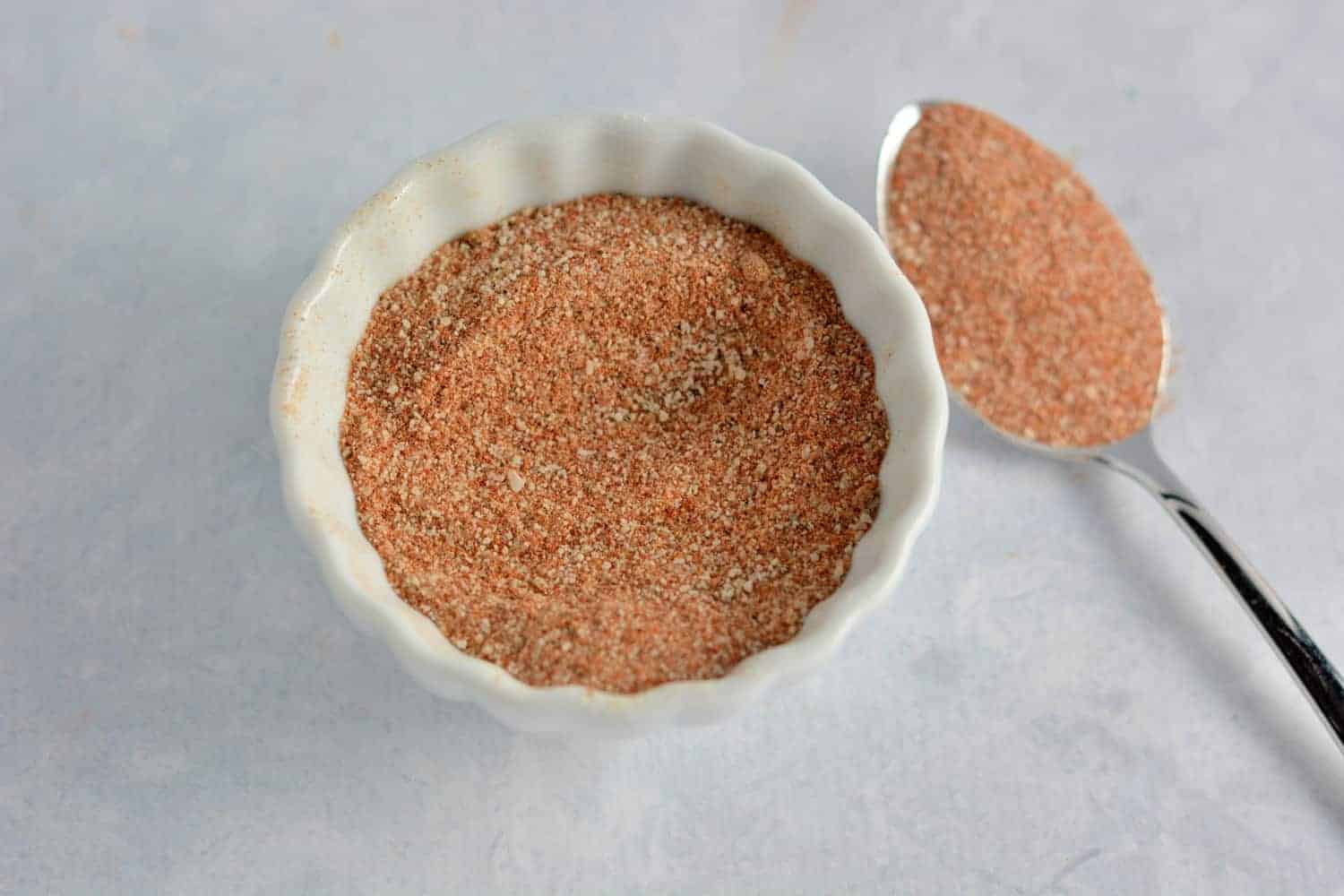 Making your own Homemade Turkey Rub is super simple, takes only minutes and you probably already have the ingredients in your pantry, but chances are, you'll still end up buying an overpriced can because of strategic product placement in the grocery store. STOP… and take 3 minutes (yes THREE MINUTES) to make your own and save your $5.99.
After you make you make your own homemade turkey rub, you can also inject your bird with my Homemade Turkey Injection Recipe and then roast as usual or fry him! And after you are all finished, save the bones to make Turkey Stock and Turkey Noodle Soup, the quickest and tastiest way to use up leftovers!
Don't forget to PIN Turkey Rub!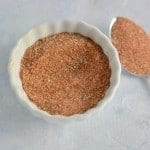 Homemade Turkey Rub Recipe
Homemade turkey rub recipe in 3 minutes.
Ingredients
1

tablespoon

chili powder

1

tablespoon

paprika

1/2

tablespoon

ground black pepper

1/2

tablespoon

onion powder

1/2

tablespoon

garlic powder

Dash of cayenne
Instructions
Combine all ingredients in a small bowl.

Rub evenly over turkey and under skin.

Prepare as desired.
Other great recipes to serve with turkey! 
Red Wine Gravy | Easy Dinner Rolls | Fried Turkey | Pumpkin Cheesecake | The BEST Apple Pie | Orange, Anise and Thyme Turkey
Cast Iron Sweet Potatoes with Honey and Cinnamon | Mascarpone Mashed Potatoes | How to (Safely) Fry a Turkey  | Cranberry Relish |
Green Beans with Mascarpone Cream Sauce | Cheese Chile Cornbread Casserole | Pumpkin Cheesecake | Chinese Sausage Stuffing  | Garlic Butter Brussels Sprouts