Strawberry Stuffed French Toast is an amazing dish for breakfast, brunch, lunch and even breakfast for dinner! This easy french toast recipe will WOW your family and friends!

Strawberry Stuffed French Toast is made with mascarpone, Dutch honey syrup, fresh strawberries, and buttery brioche, pound cake, or angel food, for a perfectly delicious dish to enjoy for breakfast!
Ask and you shall receive! When readers ask me for specific recipes, it may take me awhile, but I always pull through. Such is the case with Strawberry Stuffed French Toast.
Any fresh fruit can be substituted, but I highly suggest something soft and easy to chew; think berries (frozen or fresh), pears or bananas. If you are craving apples, then I encourage you to try out my Apple Pie French Toast.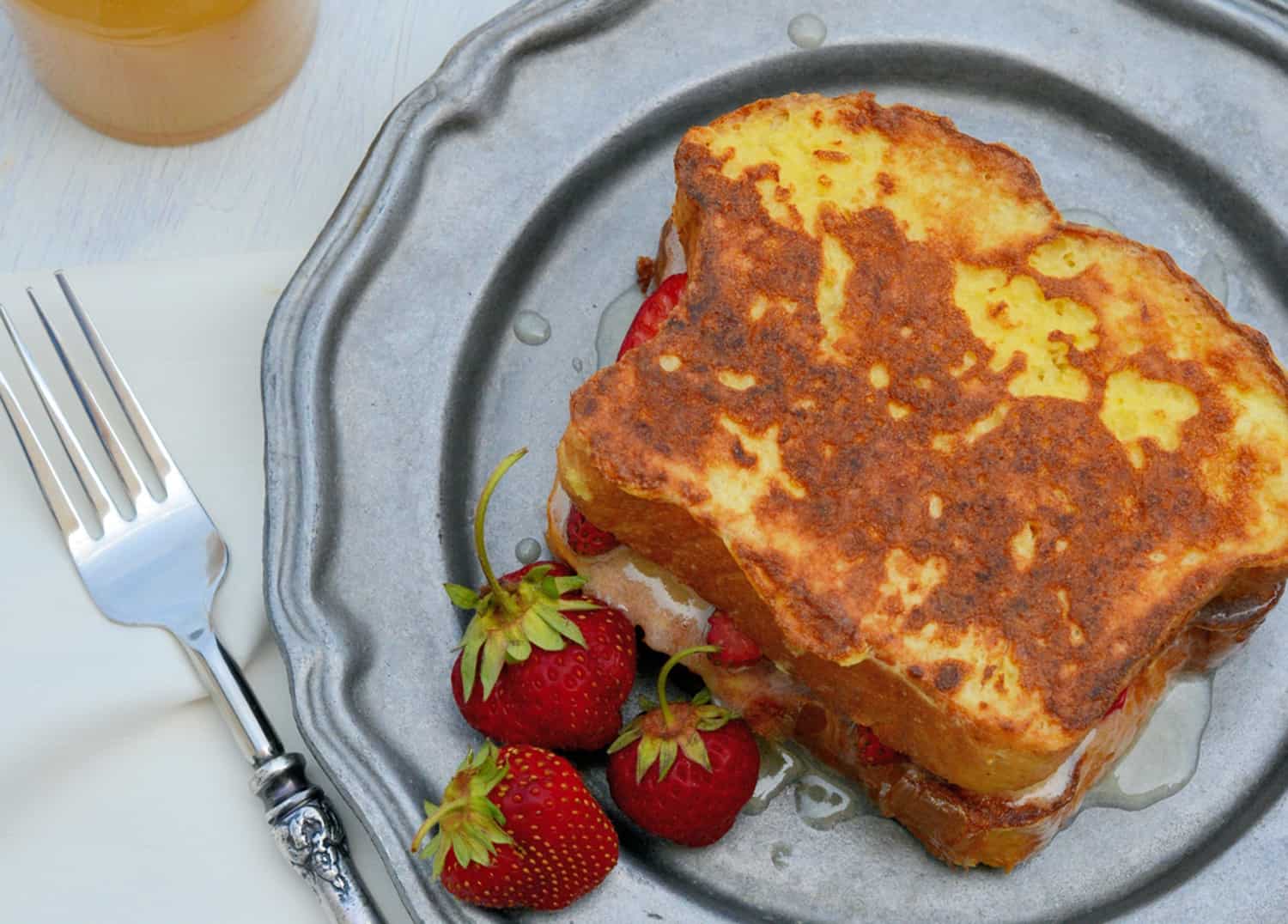 The filling for Strawberry Stuffed French Toast is reminiscent of cream cheese frosting, rich and sweet, therefore you do not want to use an equally rich maple syrup. I highly recommend my family recipe for Dutch Honey Syrup.
Last tip, don't allow your Stuffed French Toast to bake too long, or the mascarpone filling will literally melt away. Your goal is to warm it thoroughly, but not melt it!
Mascarpone Cheese
What is mascarpone?
Mascarpone is the Italian version of cream cheese. It's a soft, mild cream cheese that is made from whole cream and either citric acid, lemon juice, or vinegar. It can be used in savory or sweet recipes like this french toast, risotto, cheesecake, or in a very well recognized dessert, tiramisu.
Lastly, but most importantly, THE BREAD, Stuffed French Toast can be made with any variety of bread, but tastes the most decadent when it is brioche, which is the type most fancy-pants breakfast places will use. It has a high egg and butter content, making its tender crumb flaky and literally melt in your mouth.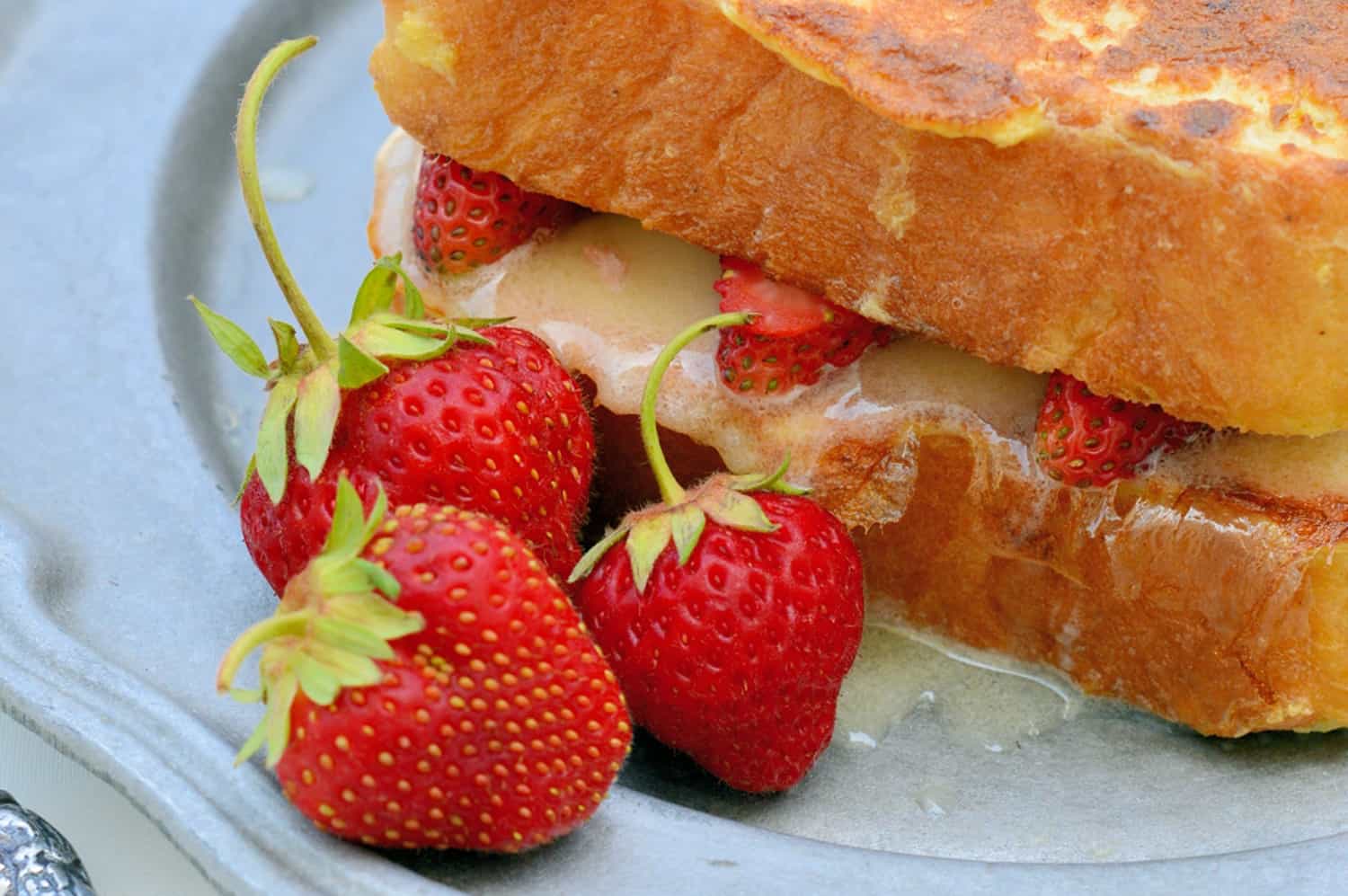 While I do make my own on some occasions, it is time consuming, so for this batch of Strawberry Stuffed French Toast I purchased a loaf from the local bakery. You can also use Angel Food Cake or Pound Cake!
Strawberry Stuffed French Toast should have a light, crispy, exterior, but remain soft and fluffy inside.
Look for more French Toast ideas in the French Toast Greats Cookbook
!