Breakfast casseroles are one of my favorite ways to eat breakfast. This Cheesy Vegetable Breakfast Casserole brings together the best of all the worlds!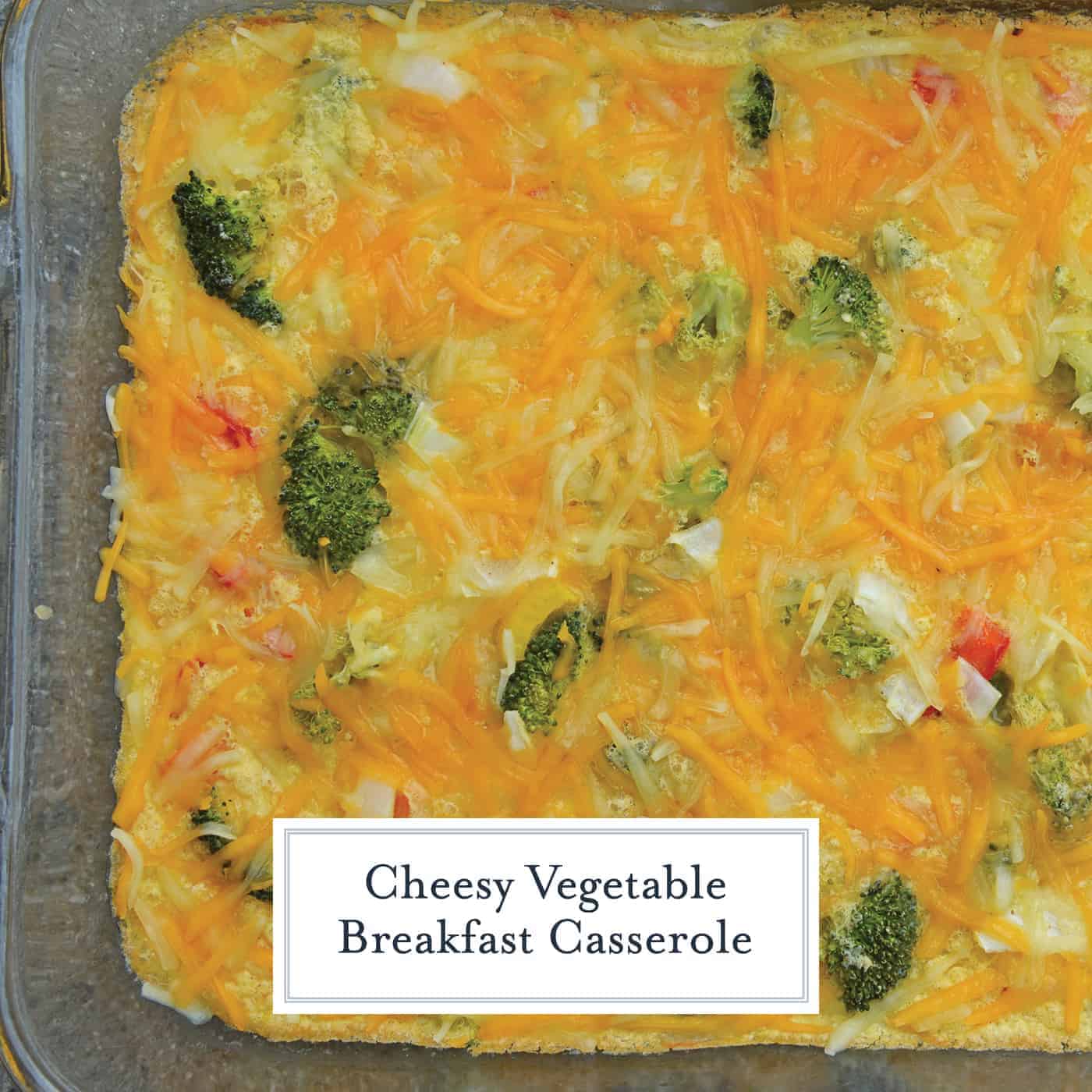 Cheesy Vegetable Breakfast Casserole uses fluffy eggs with broccoli, bell pepper, onion and cheese to make a delightful breakfast that is perfect for feeding a crowd!
What happens when you need to make breakfast for a group, but you didn't go to the store? You take all the stuff you have in the fridge and prepare and delightfully easy, tasty and semi-healthy breakfast casserole with Cheesy Vegetable Breakfast Casserole!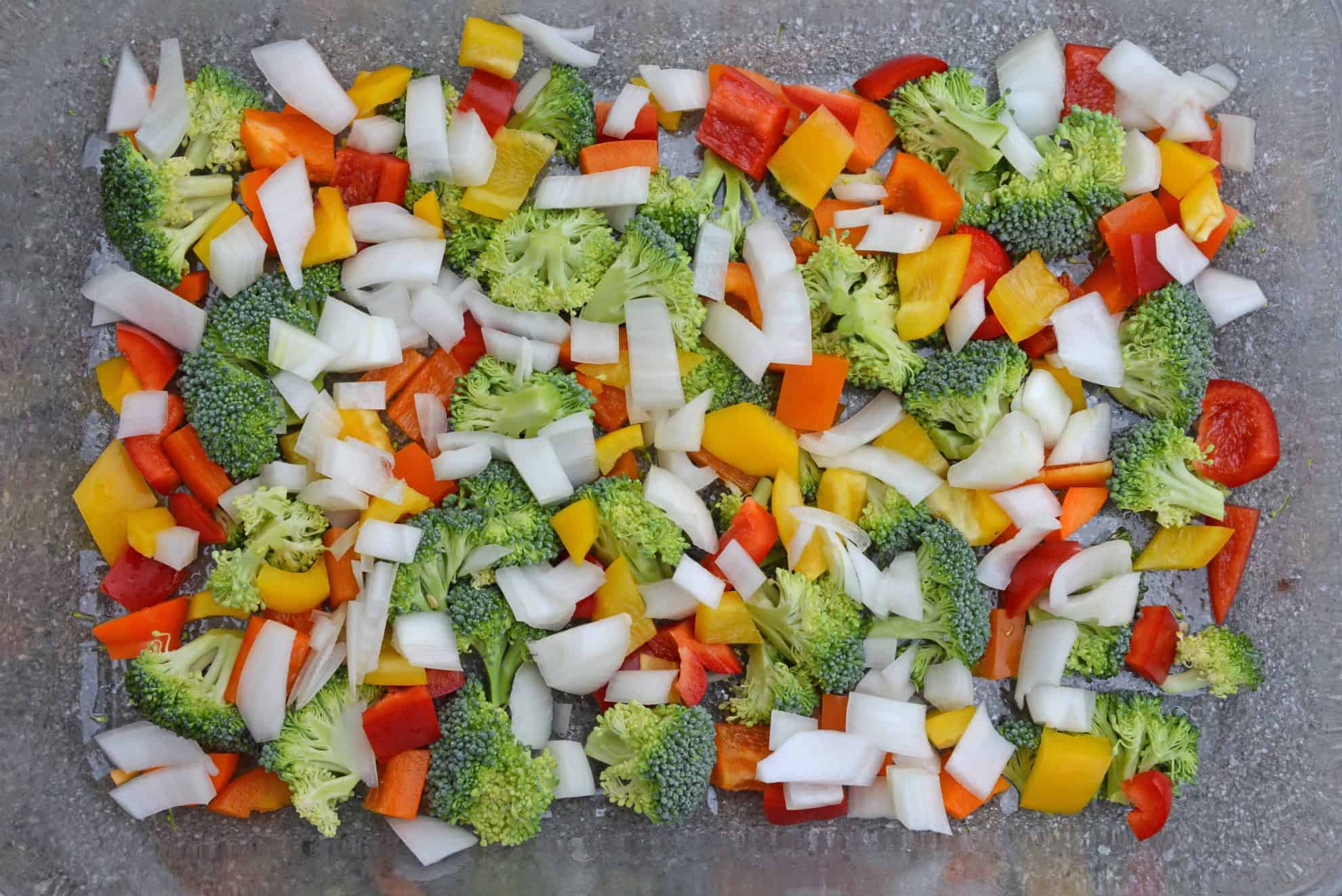 My usual go-to breakfast when we have house guests or on special occasions is my family recipe for Chile Relleno Casserole, but on this occasion, the house guests were unexpected.
Use any leftover veggies you can scrounge from your refrigerator, cover in cheese and then egg.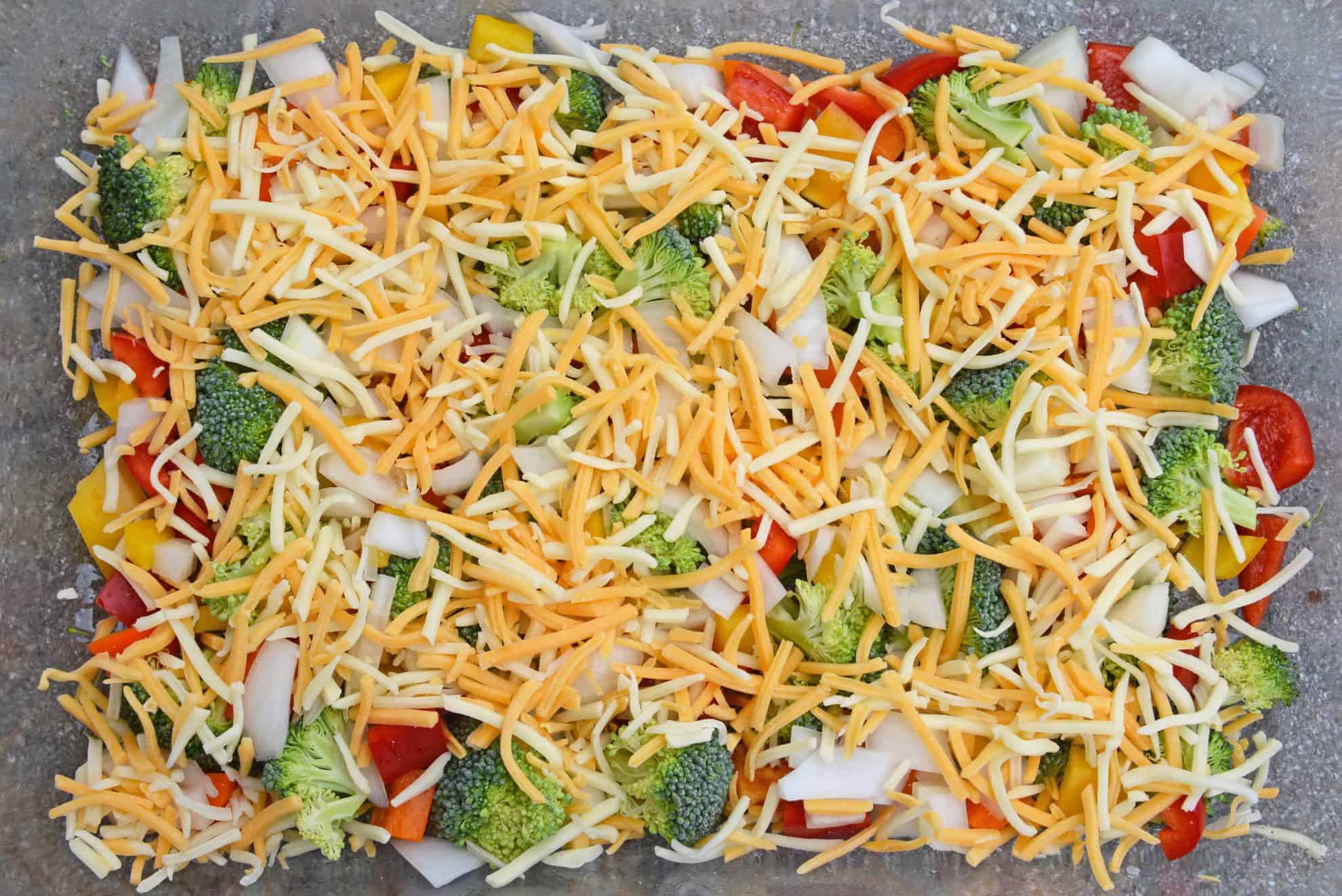 The Cheesy Vegetable Breakfast Casserole went so fast, I only got a little corner (a delicious crusty corner) and ended up making it again the following weekend.
Since I didn't have a house full of folks, I cut the Cheesy Vegetable Breakfast Casserole into single size servings and then froze them individually to take to work for breakfast.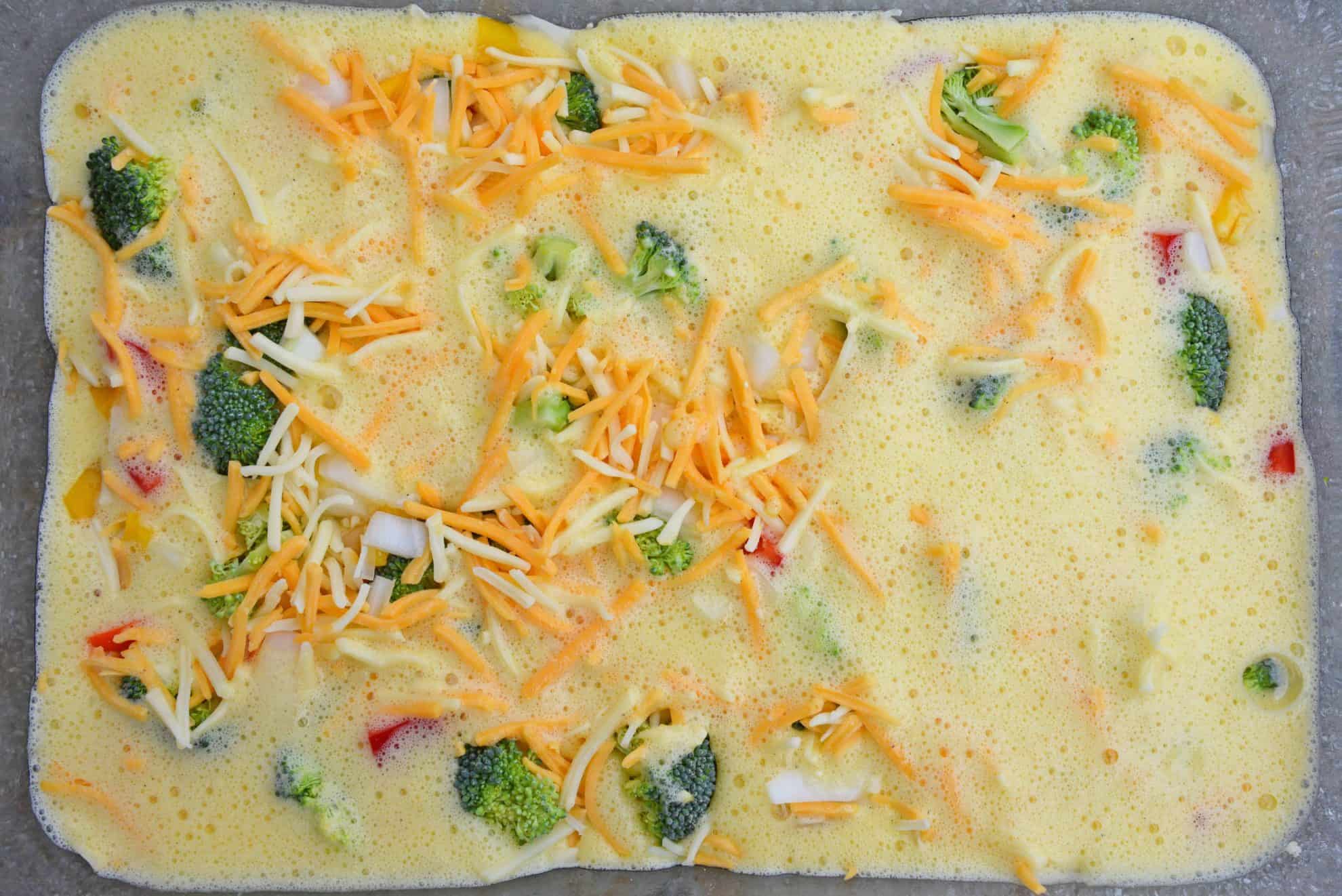 Many people may not know that the trick to fluffy restaurant-style scrambled eggs is flour or pancake mix. Some use powder mix, like Bisquick, and others use the prepared batter.
I tend to use flour and on this date happened to have whole wheat. Flour helps give the eggs body, keeps them fluffy and improves on the flavor, leaving you with a towering slice instead of a limp, thin slice.
You can add a bit of flour to any scrambled egg mixture, but you can also easily leave it out if you choose.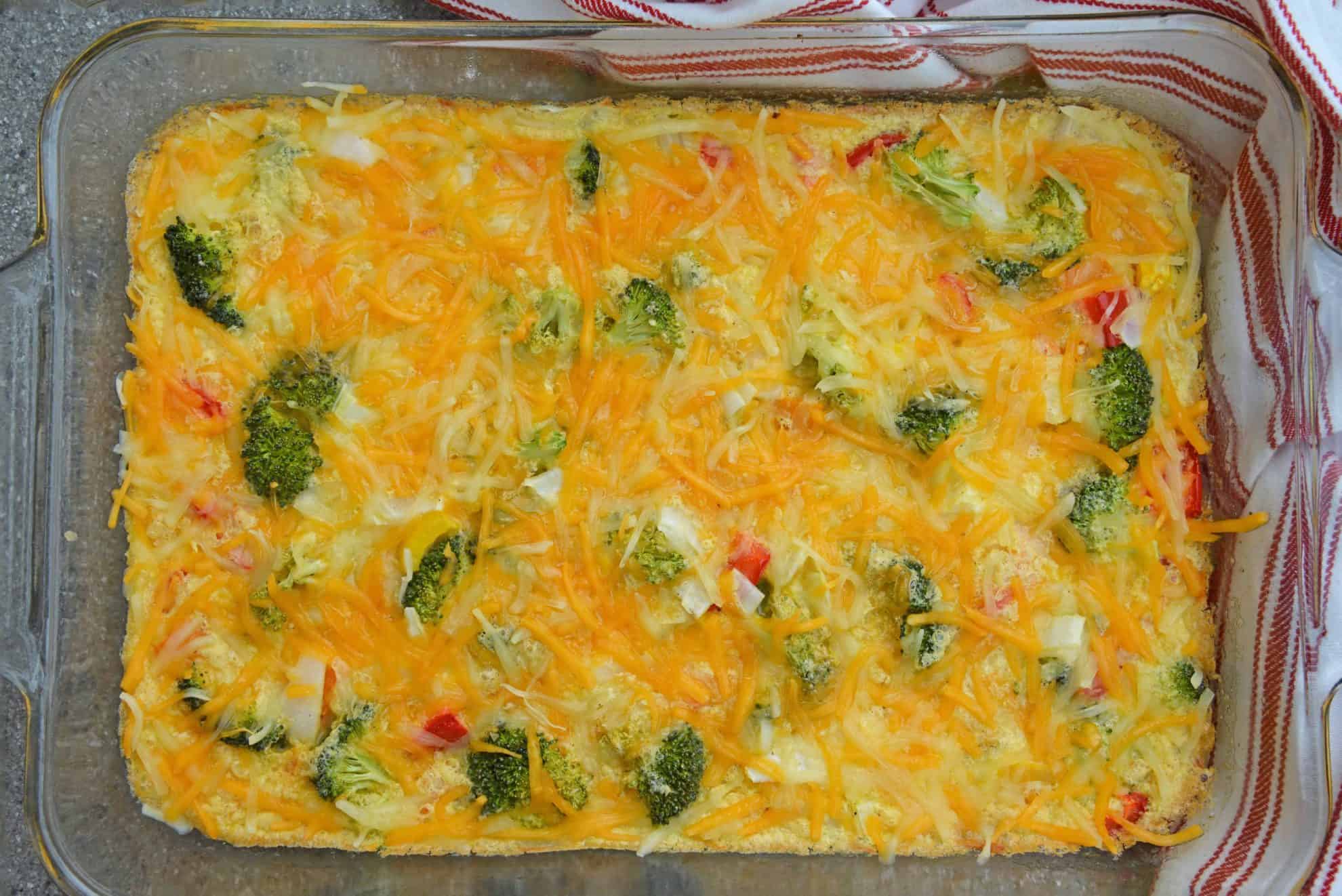 There are two other ways to make your eggs super fluffy. The first is to whip them really well. Not just a few whisks, I am talking an immersion blender or whisk attachment on an electric mixer and beat until frothy.
The second way is to separate the yolks from whites and beat them separately. Whisk egg whites until thick, frothy and nearly doubled in size. Gently fold these into your egg yolks.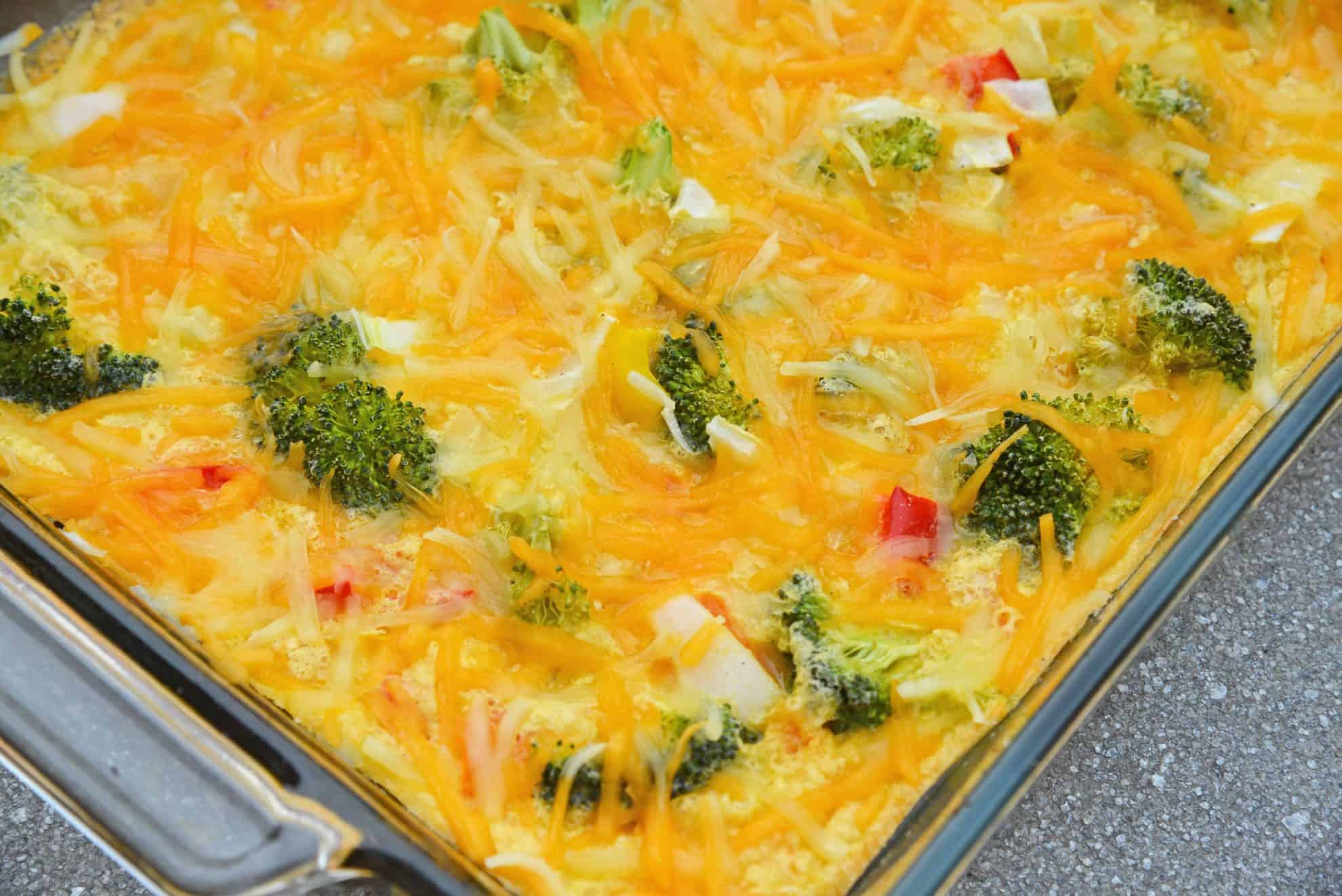 Milk or half & half prevents your eggs from drying out, although with this recipe it can easily be omitted since the vegetables added will also emit liquid while cooking.
Flour can also be omitted and the recipe will stay the same, just will lack a tiny bit of height.
If you'd like to learn about freezing casseroles, check out this guide!