Listen, you are an adult now and that means you get to make your own rules. Like having dessert for breakfast…. carrot cake for breakfast!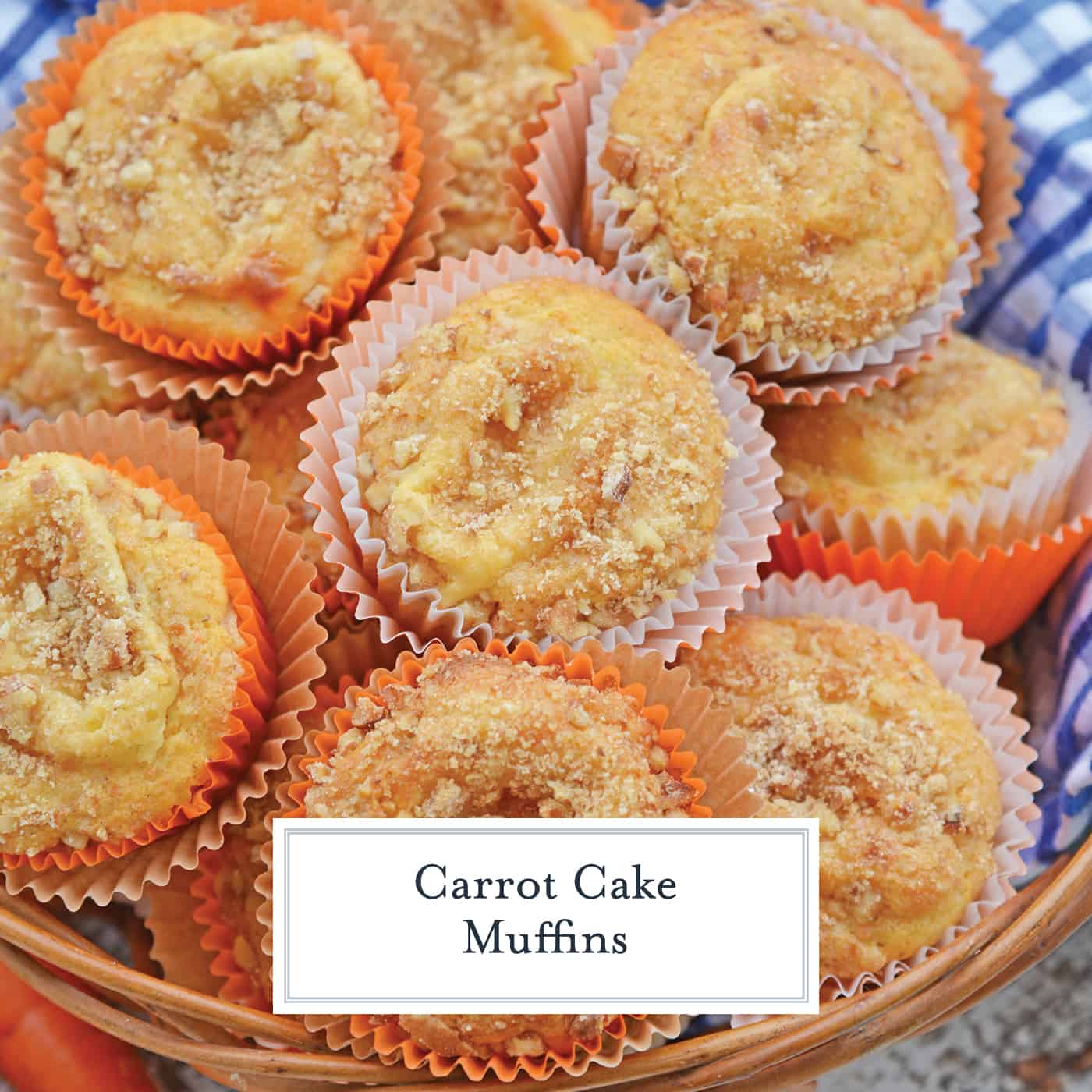 Carrot Cake Muffins are muffins loaded with carrots and stuffed with cream cheese frosting. Perfect for breakfast, brunch or a snack. Also freezer-friendly!
But since these are technically "muffins" you aren't even breaking that rule. Sneaky, sneaky.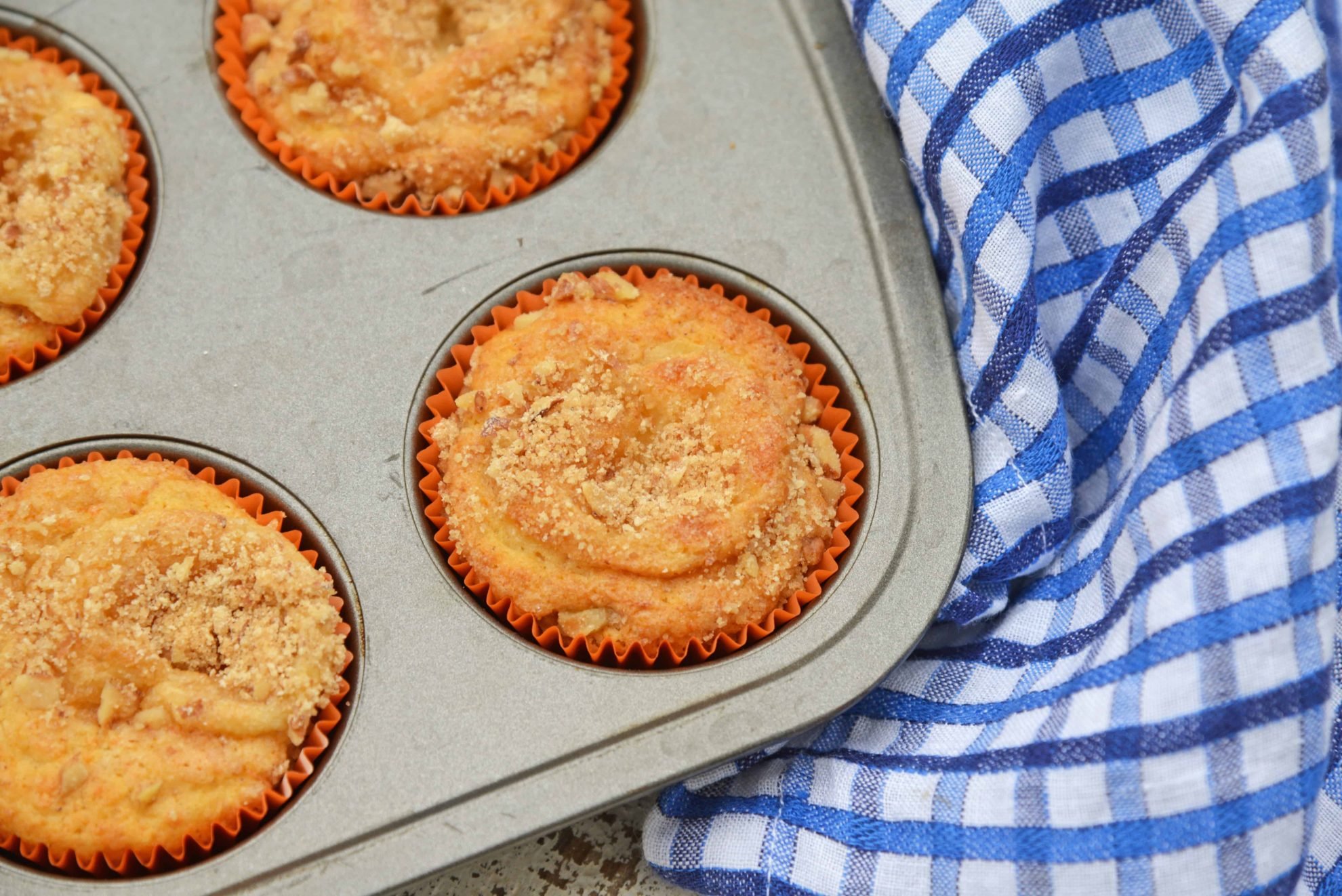 I didn't like carrot cake until I was an adult. Even now, I think I like the cream cheese frosting more than I like the actual cake. I try to rationalize that it is "healthy" cake because it is packed with carrots that are good for my peepers. Right?
For some reason, I like Carrot Cake Muffins more than the actual cake. For my muffins, I wanted to make sure there was a distinct layers of carrot cake batter, cheesecake mix and walnut streusel (usually carrot cakes are topped with chopped walnuts).
Instead of swirling them together, I let them bake up in their individual forms, melding as nature intended.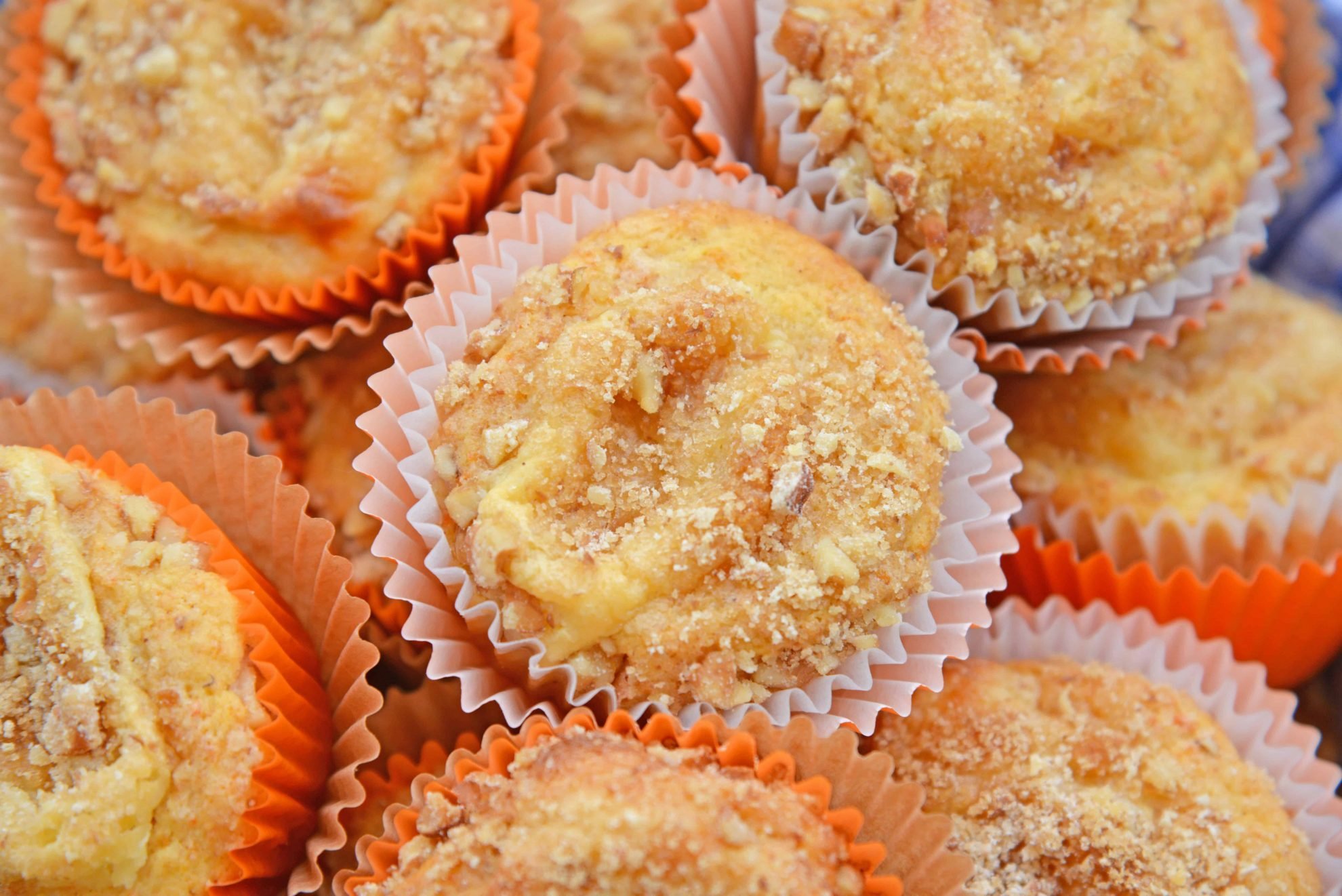 My mini food processor is perfect for the carrots, I chop them coarsely and pulse the crap out of them. There is nothing worse than getting a long string of carrot in your mouth.
You can also use the finest, small setting on a box grater, but I don't have time for that jazz!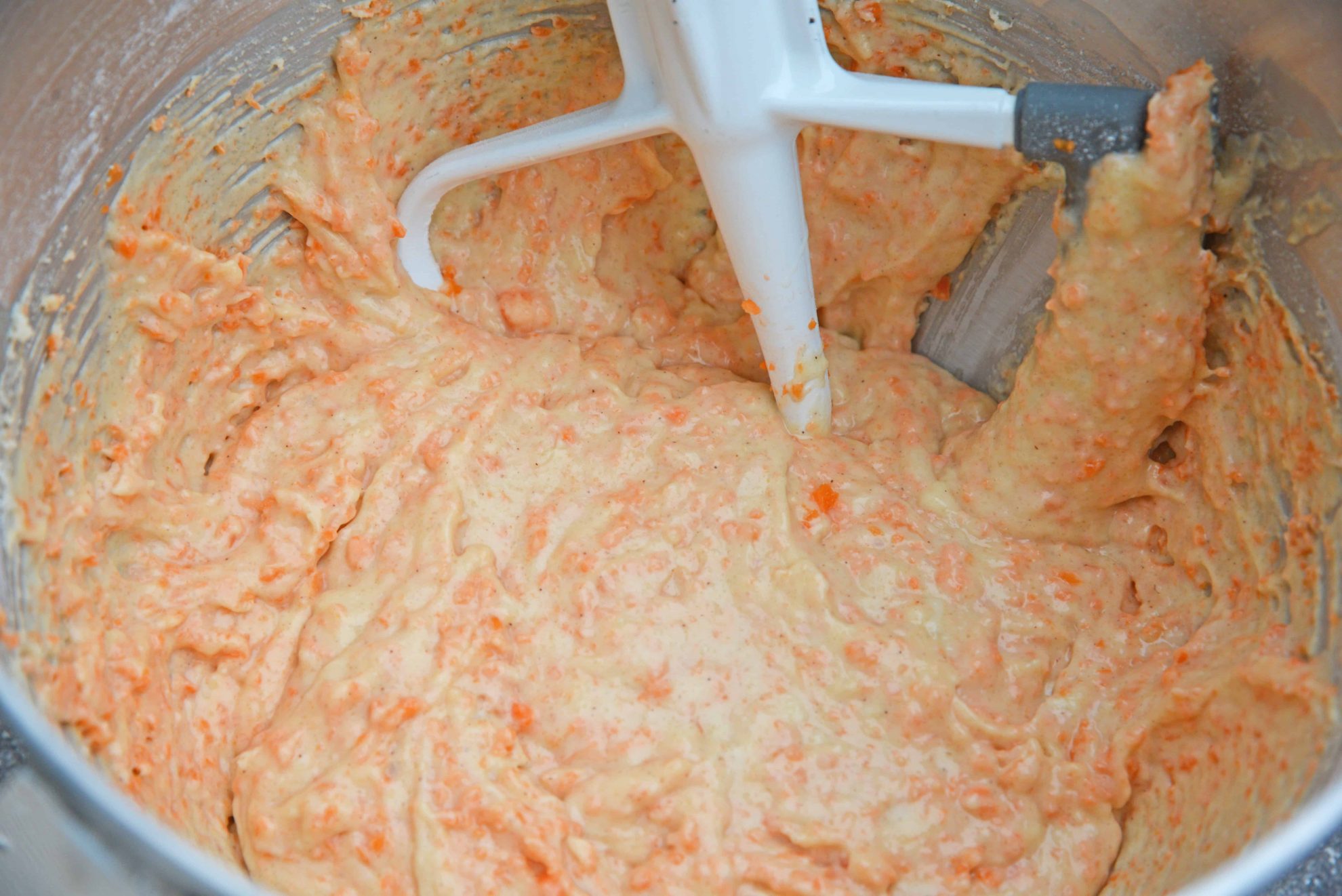 Don't even get me started on the streusel topping. All muffins should have a sugary crust and these have a sugary crust with walnuts.
Don't like walnuts? Use pecans or almond! Don't like nuts at all? Just omit them altogether!

Carrot Cake Muffins can be made ahead and are also freezer friendly. Wrap them up nice in an airtight plastic bag and they will be good for about a month. Perfect for any weekend brunch and especially Easter brunch.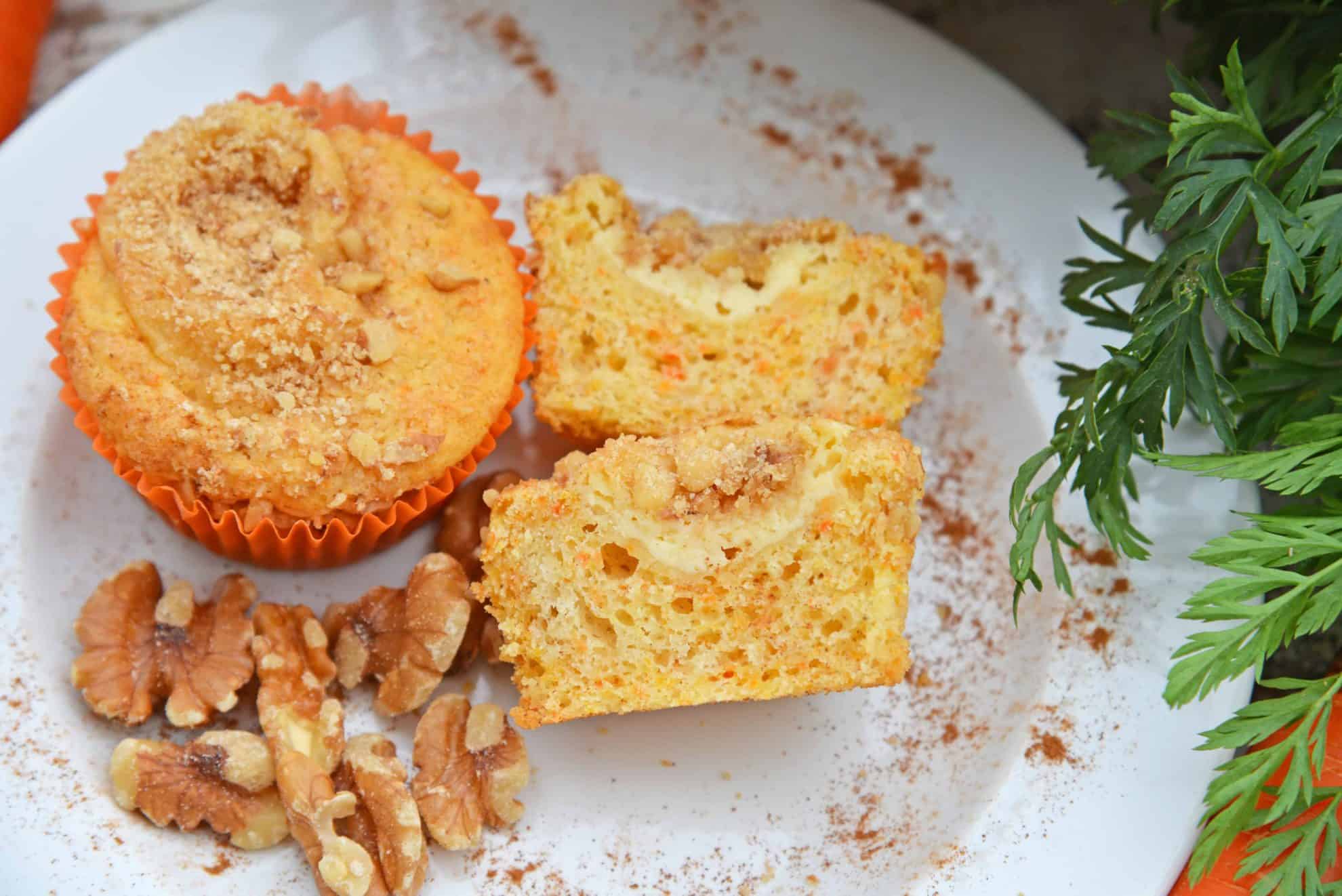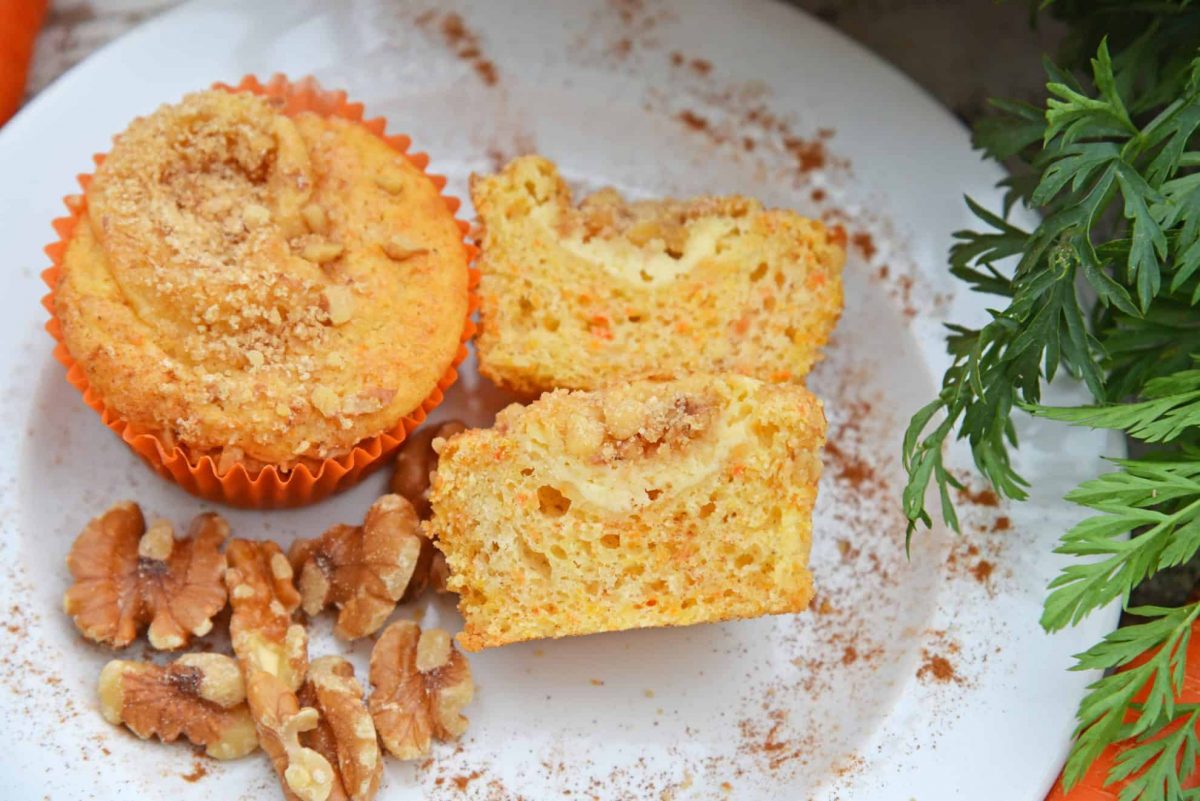 If you liked this muffin recipe, check out my others: