I did a thing this past Sunday morning. I made Air Fryer donuts.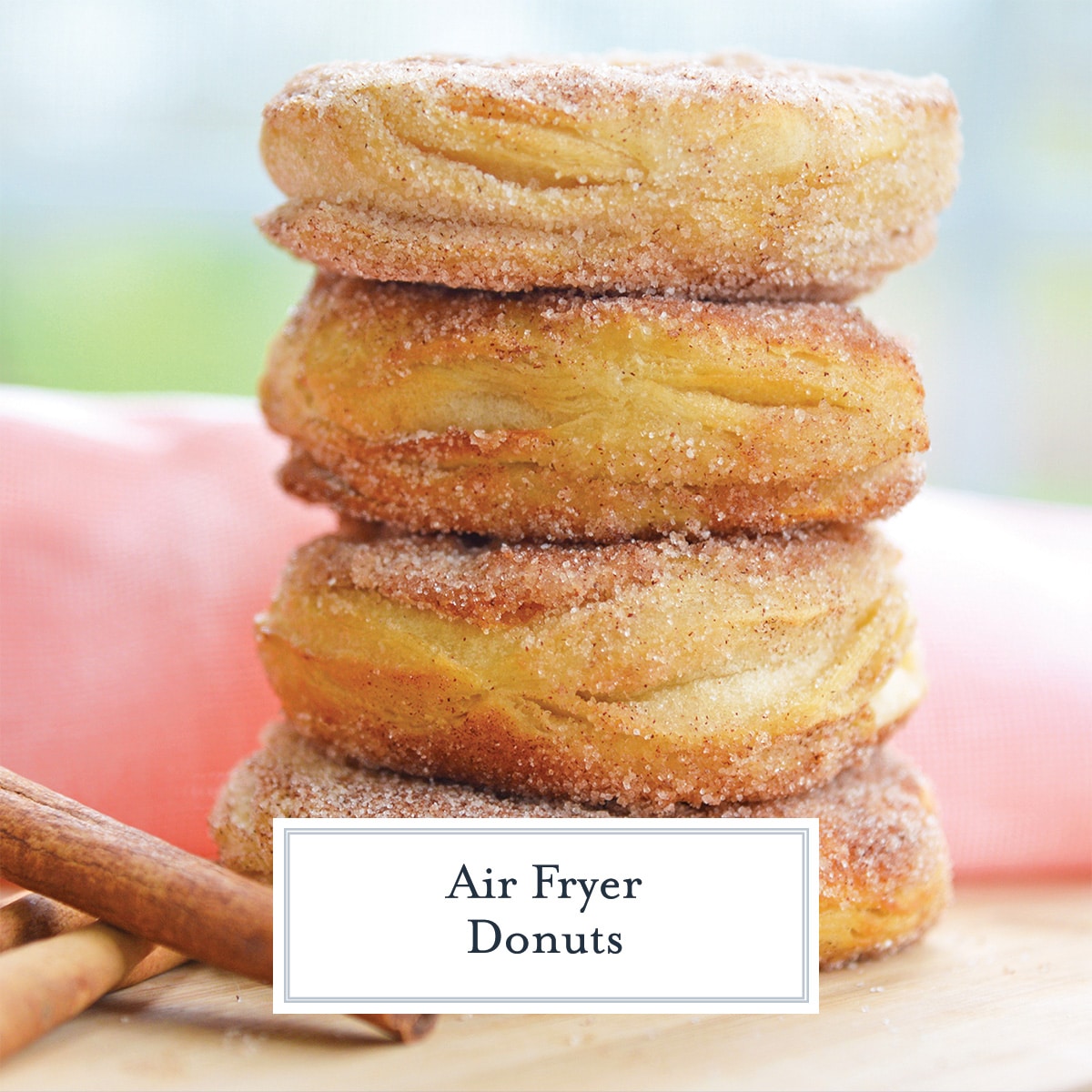 Me, like everyone else on social media, was scrolling and saw the cinnamon sugary wheels of glory calling my name. And they look so easy! I happened to have requested 2 cans of biscuit dough on hubby's last trip to the store, so why not give them a whirl?
Most folks bought an Air Fryer to be healthier. To make their favorites with less oil but all the crisp.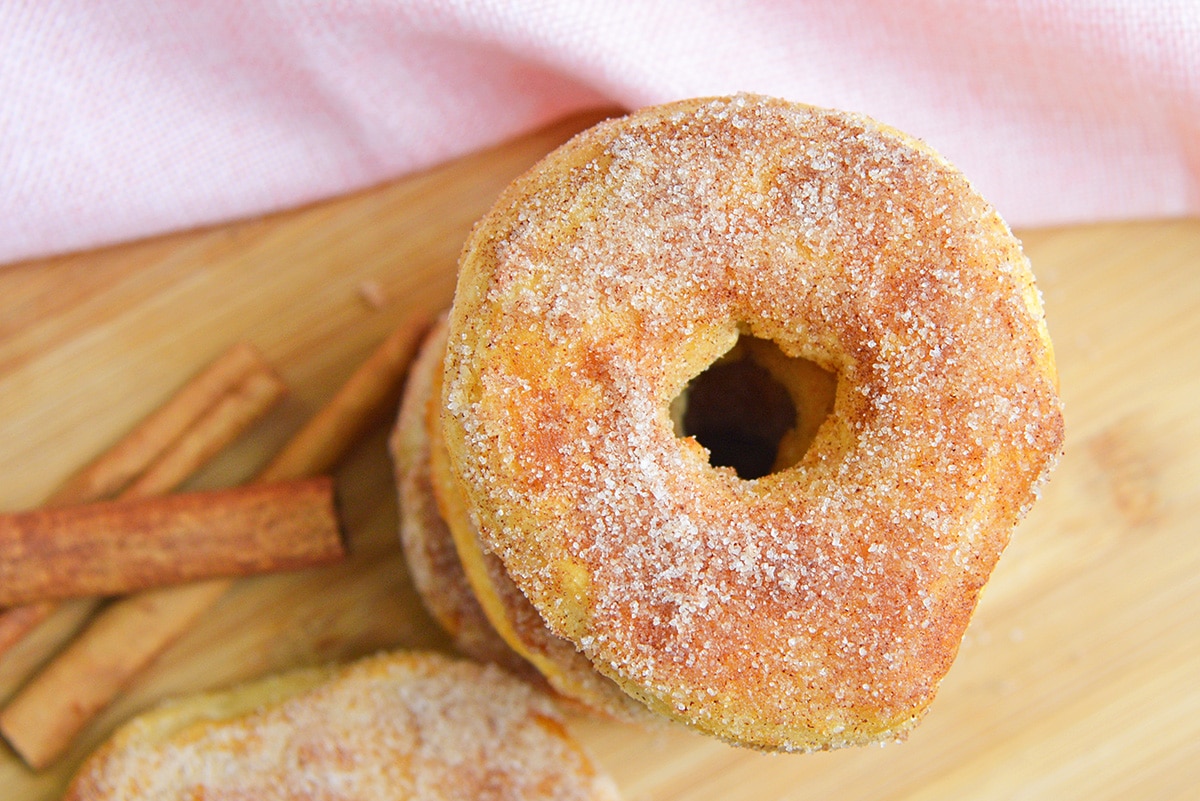 Apparently I didn't get that memo because I used mine to take buttery biscuit dough, fry it, baste it with more butter and then toss it in cinnamon sugar.
They graced the pages of my Instagram stories and to my surprise people demanded the recipe. My sister-in-law said "what people need right now is DONUTS!"
Air Fryer Doughnuts
This is most certainly a doughnut hack. These aren't going to rival the best yeast donuts or cake-like donuts you've ever had.
I likened them to the now famous cronut – Dominique Ansel's cross between a croissant and donut. But my sister, a true doughnut connoisseur, quickly corrected me that these should not be uttered in the same sentence.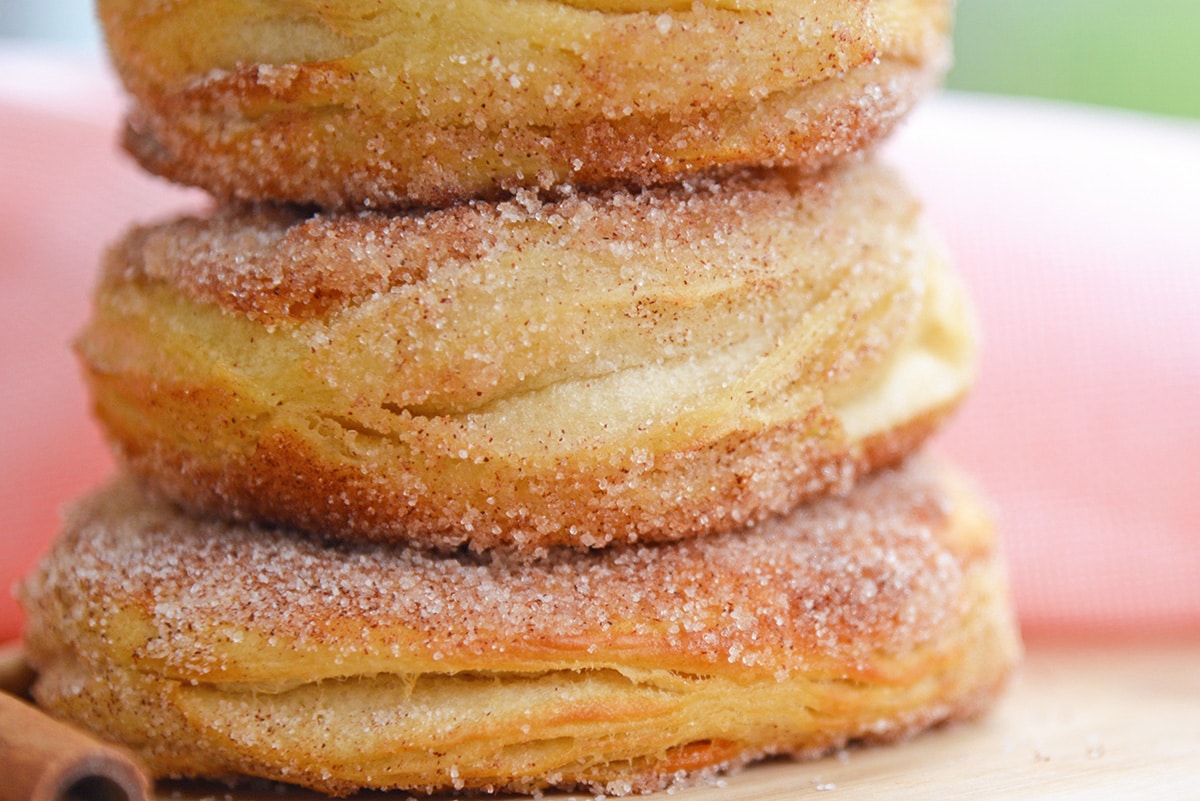 What I can tell you they are is delicious. They are quick to make and require just 4 ingredients. I would tell you they aren't very messy, but I made mine with a 2-year-old (it's also her hands in the video- but she's 4 now), so mine were totally messy and every surface was covered in sugar fingerprints.
Donut Toppings
My Air Fryer Donuts are topped with just cinnamon and sugar. Plain and simple, I like the crunch.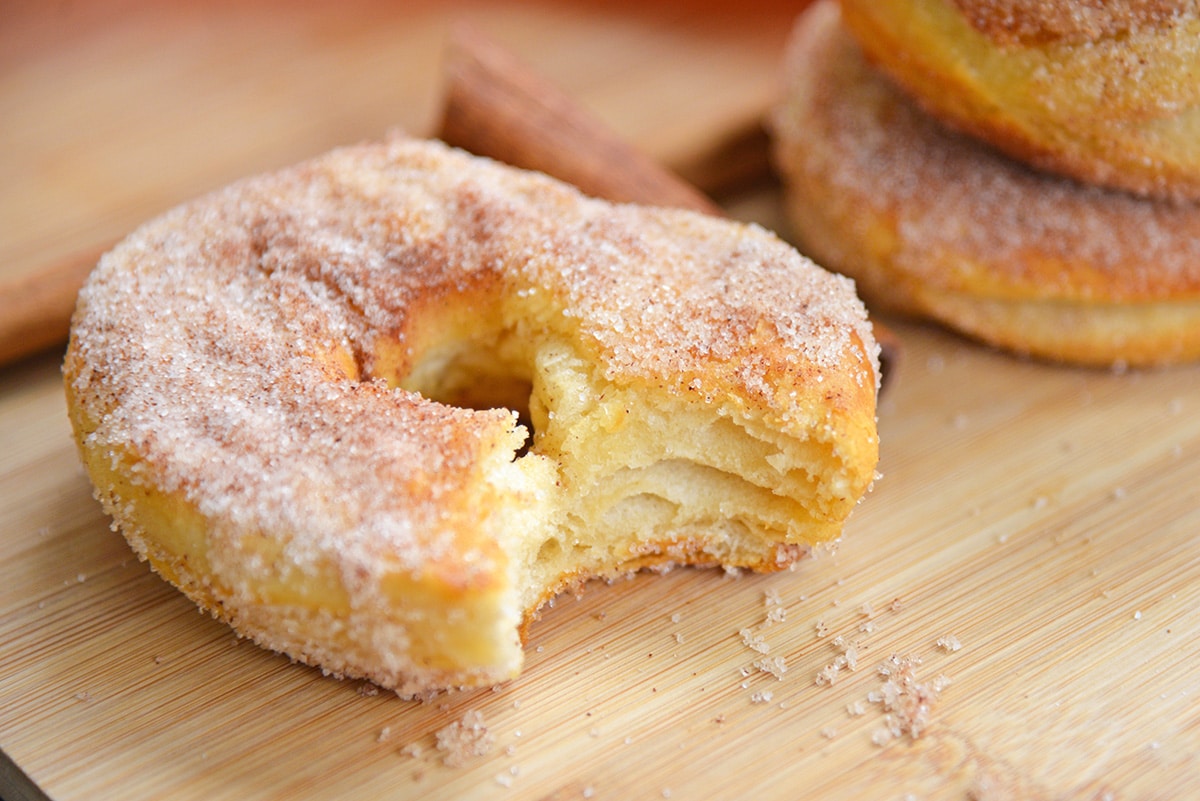 But you can use whatever toppings your heart desires. Dress them like any other donut. A basic powdered sugar and milk glaze is always acceptable. As are sprinkles, or "sparkles" as my daughter calls them.
More donut toppings:
Sweetened Coconut Flakes
Fresh Fruit
Crushed candy, cereal or cookies
Marshmallow fluff
Air Fryer Donut Recipe
Start with a can of refrigerated biscuit dough. My Air Fryer only accommodates 4 donuts without overlapping, so I worked in 2 batches.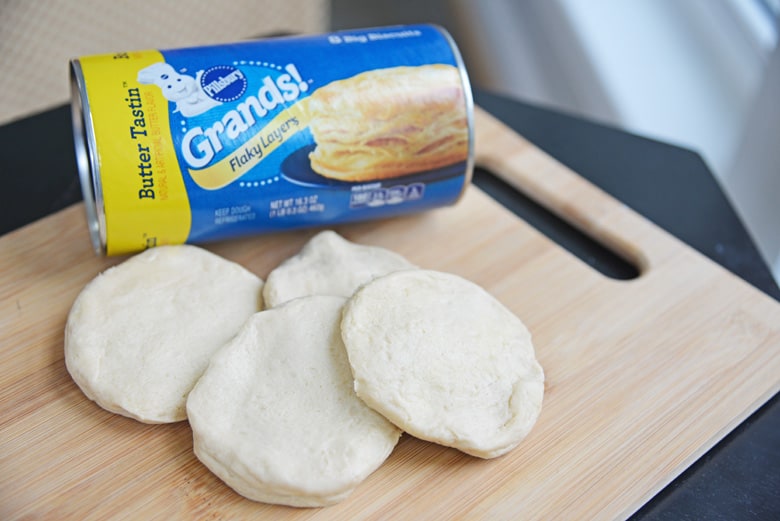 Make the Donut. Work on a non-stick surface or a lightly floured surface. Using a 1-inch cookie cutter, make holes in the center of each biscuit. This is necessary for them to cook the whole way through. It if you fry them whole, the center will still be doughy. I didn't have a 1-inch cookie cutter so instead I used the cap off a pouch of frozen breast milk. Ha! But most any bottle cap will be the right size, just clean and dry it well.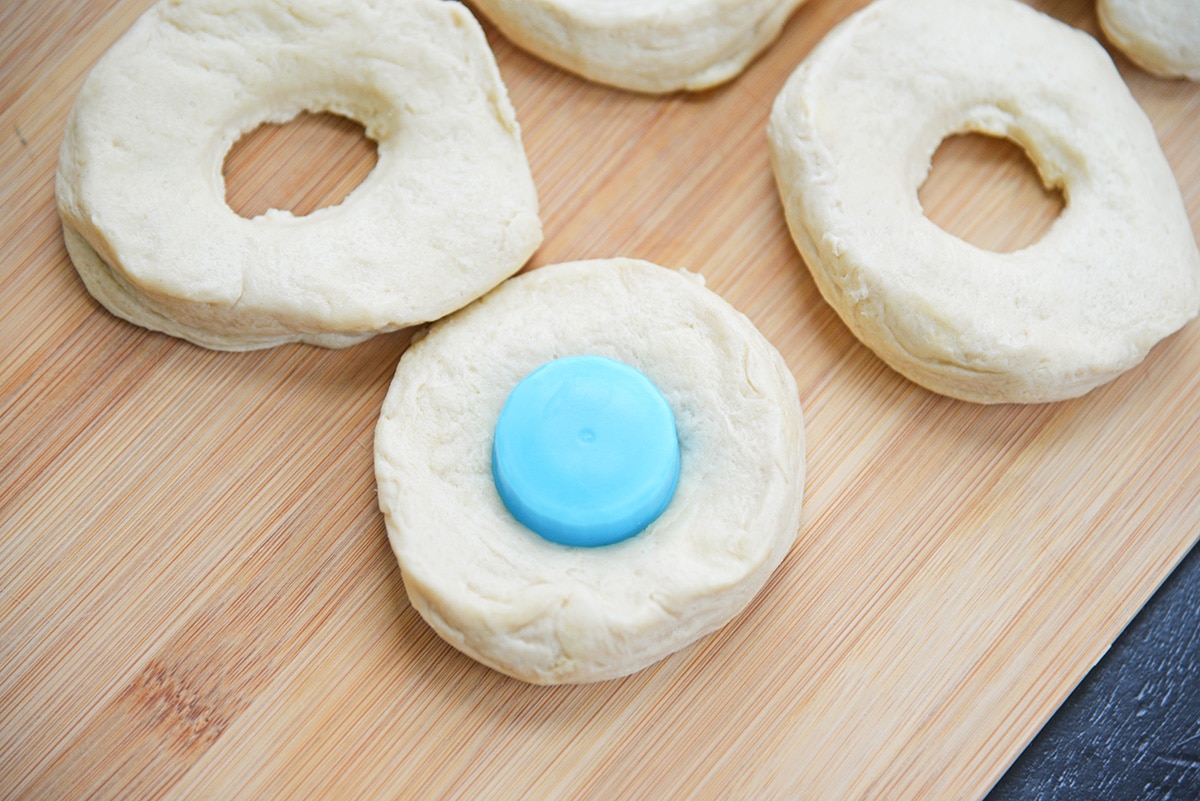 Grease them Up. Set aside the doughnut holes. Spray the inside of your Air Fryer with oil and then add donuts. Lightly spray the tops.
Air Fry. Cook at 350°F for 5 minutes, turning half way through. No need to respray, as the bottoms will have residual oil on them already.
Butter Baste. Baste with melted butter.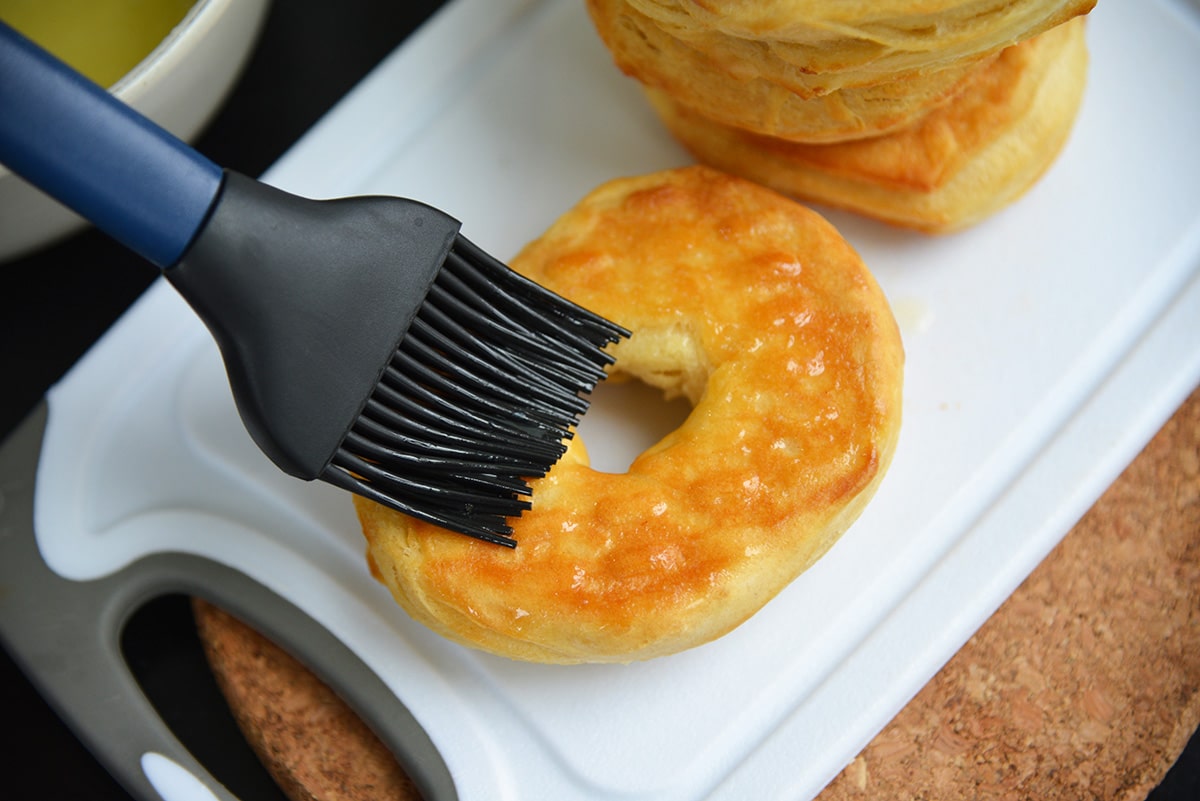 Toss in cinnamon and sugar. Serve warm!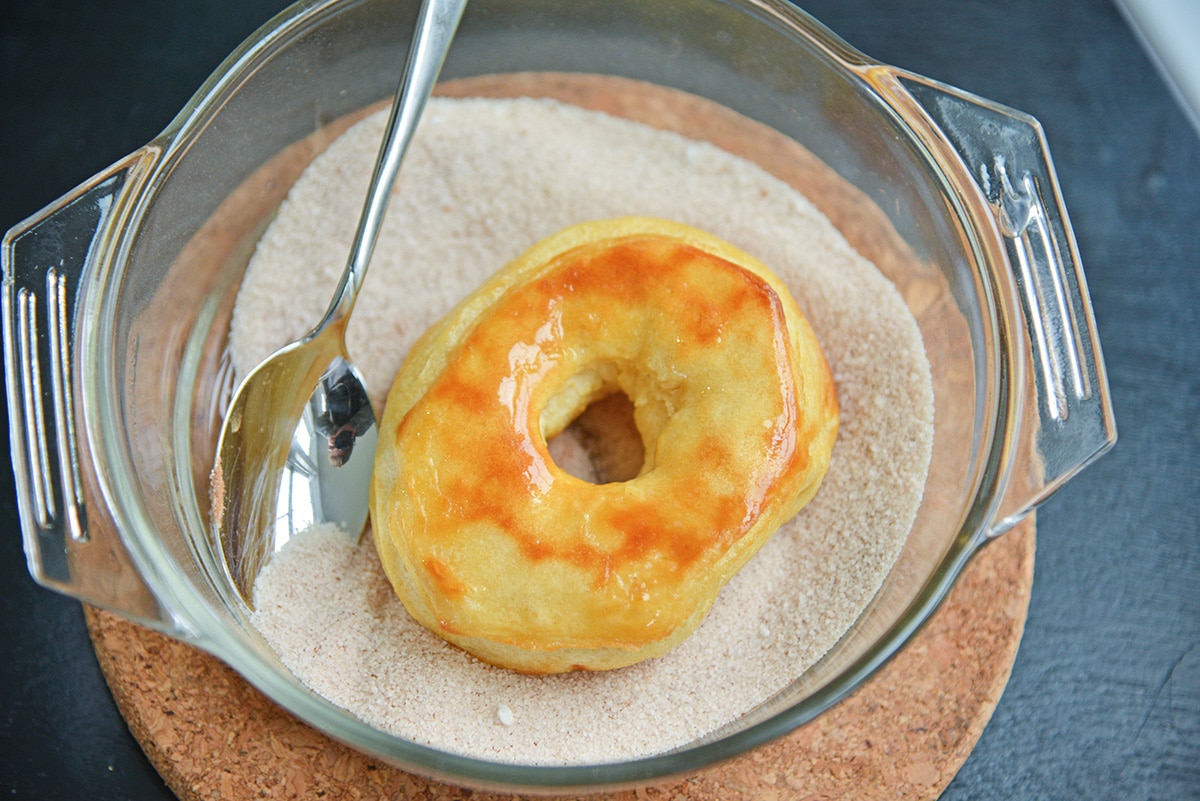 Make Ahead
You can make anything ahead of time, the question is will it taste good? Donuts are best right out of the fryer when made traditionally and the same rings true here.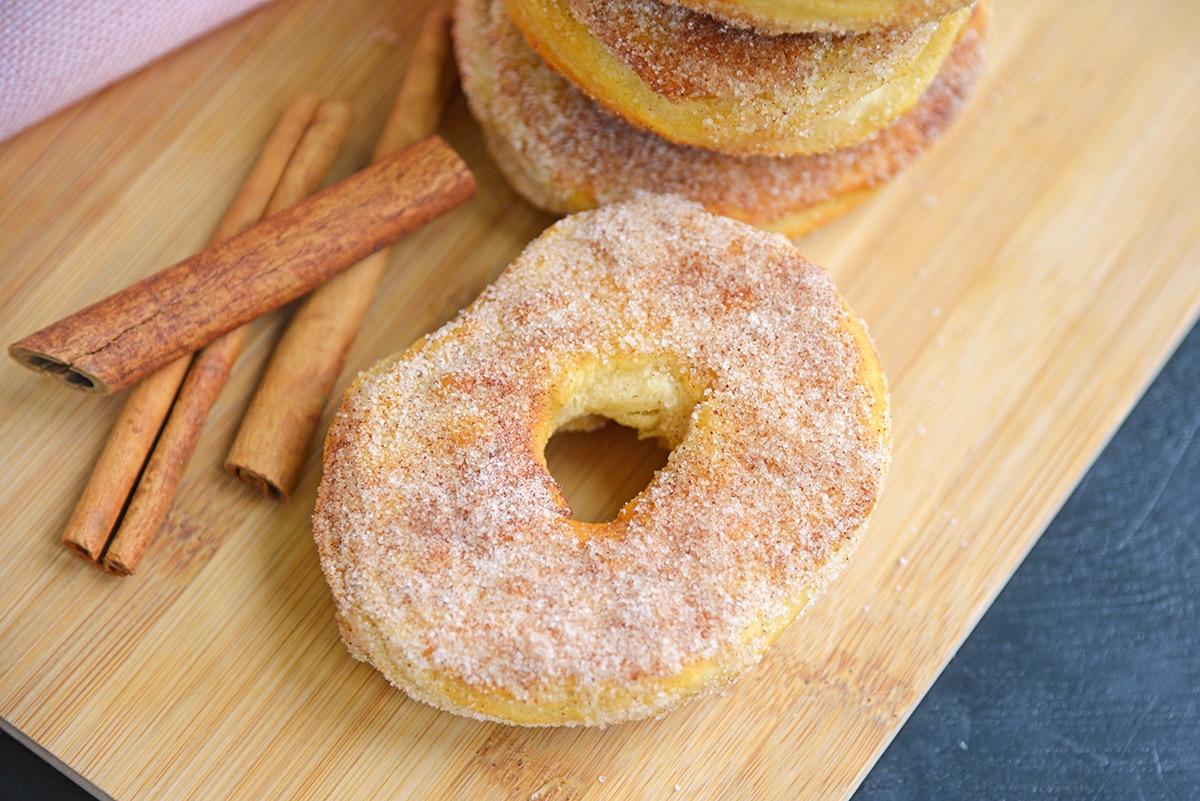 Donuts can be stored at room temperature in an airtight container for several days, if they last long. They are best on day #1 and might need a quick 10-15 seconds in the microwave to reheat the butter goodness back to its former glory.
I do not recommend freezing these donuts. You can, but the texture is totally off when thawed. They take less than 10 minutes to make, might as well make them fresh.
Serve them with a frothy cup of whipped coffee. Yum!